Quick & Easy: Are Citor3 games worth it?
Awesome graphics
Great Animation
Very unique themes
BDSM oriented
Great Variety
Lack of story
Very little interaction
Citor3 is a studio that creates 3D VR Porn games with very specific themes.
Citor3 definitely tries to excite people in a different way! Currently, VRPorn.com offers Femdomination Chronicles (Chapters 1 and 2) and I can safely say that their games are some of the most enjoyable ones I have played in a long time! Check them out on ⇒VRPorn.com!
What kind of games does Citor3 offer?
Citor3 comes up with kinky scenarios for specific audiences, to say the least. Keep in mind that these guys have everything! It's like a BDSM paradise! From spiders to naughty teachers dressed in latex, Dominatrix fetish, pegging, strap-ons, you name it. There are a lot of unusual kinks out there and Citor3 is trying to satisfy as many of them as possible! And let me tell you, they are quite successful! These short games with great graphics offer amazing kinky fun with no consequences!
There is a reason Citor3 is unique. They really don't have the same approach to game development as other studios. Just think about this for a second - Subliminal messages and unique visual perspectives and tricks are just a part of what their games offer. One of the developers said they were actually working with a hypnotist to achieve that exceptional mood! The "wow" factor alone makes it worth trying!
What are the graphics like in the Citor3 Games?
I must give credit to the creators of these games; they did an excellent job! There's always something eerie and unique about each scene. I didn't even know I had a thing for eerie scenes before I started playing their games.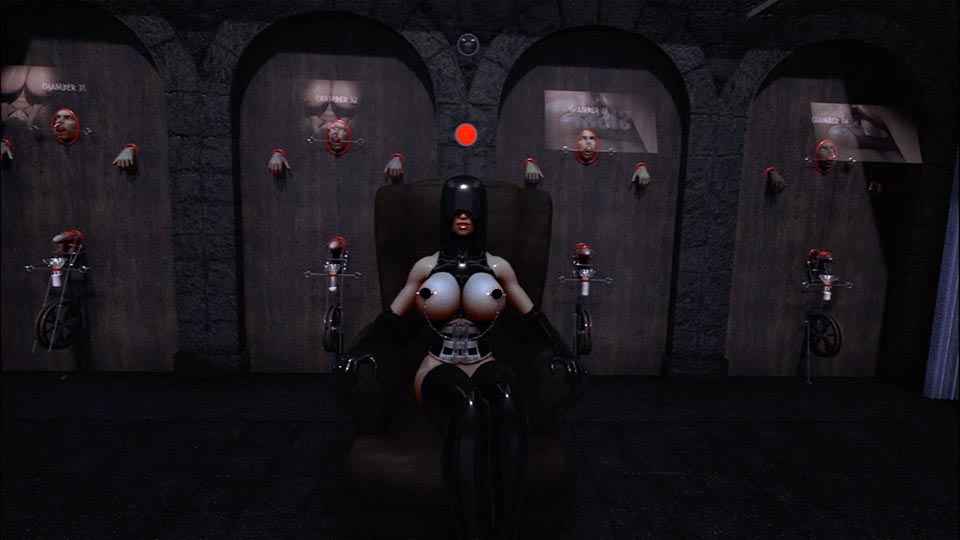 You get a couple of options regarding scenes. My personal favorites are the creepy ( and powerfully hot !) spider room or the dark torture room (maybe "pleasure room" is more appropriate).  All of them have a specific "dark" atmosphere and trust me when I say - that's exactly the thing that sets such a great atmosphere in these games! And that's not all. Dark rooms also save on graphic quality and distractions, so you can focus more on the characters' bodies and the story itself! Immersive to the max! And then, there are the bodies themselves! The characters have such juicy, tempting breasts, it's just so hard to stop staring at them! They look both natural and different at the same time. There is a layer of shiny texture covering them, which makes her tits look way more appealing!
Graphics-wise, it gets a 4.5/5 from me!
Are the Citor3 games Erotic?
All Citor3 games have their own atmosphere around them. Despite being different, they all have some similarities.
The biggest similarity among these games is the odd, almost dreamlike feeling you get regardless of the game. Instantly you're transported into a world of visual and sensory treats that'll have you coming back over and over again. The orgasms you get here… you will remember them, trust me.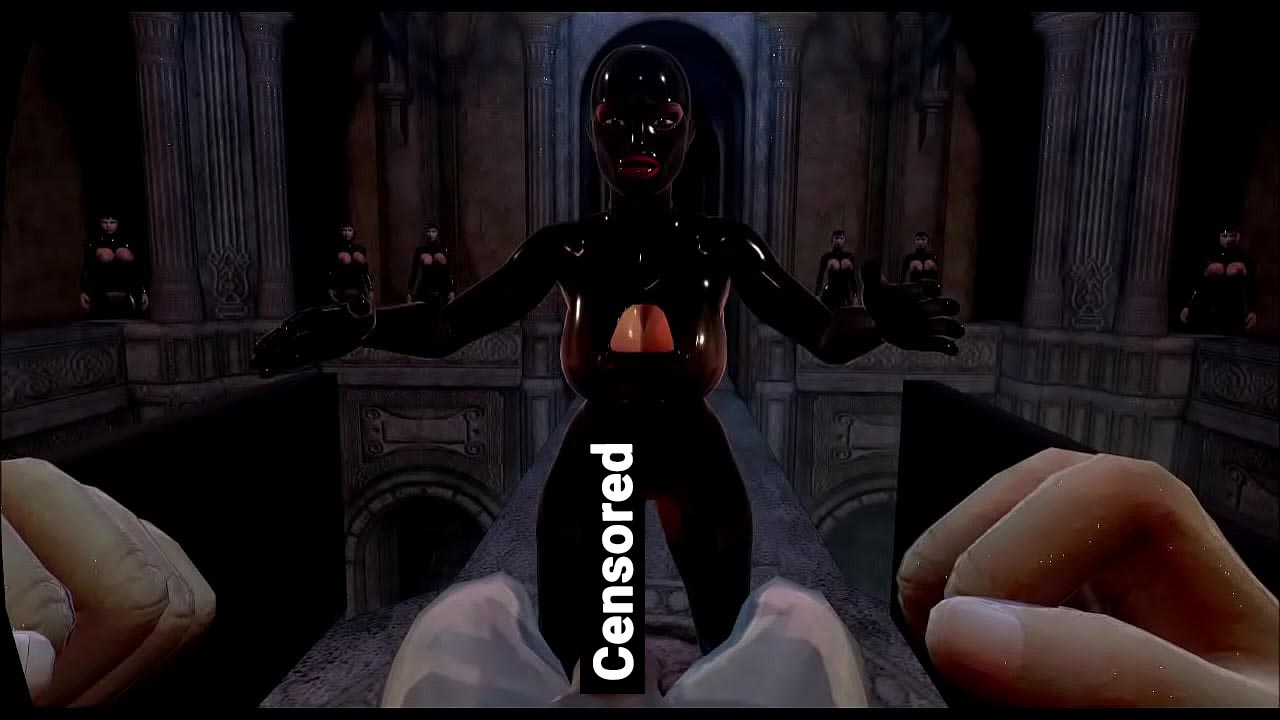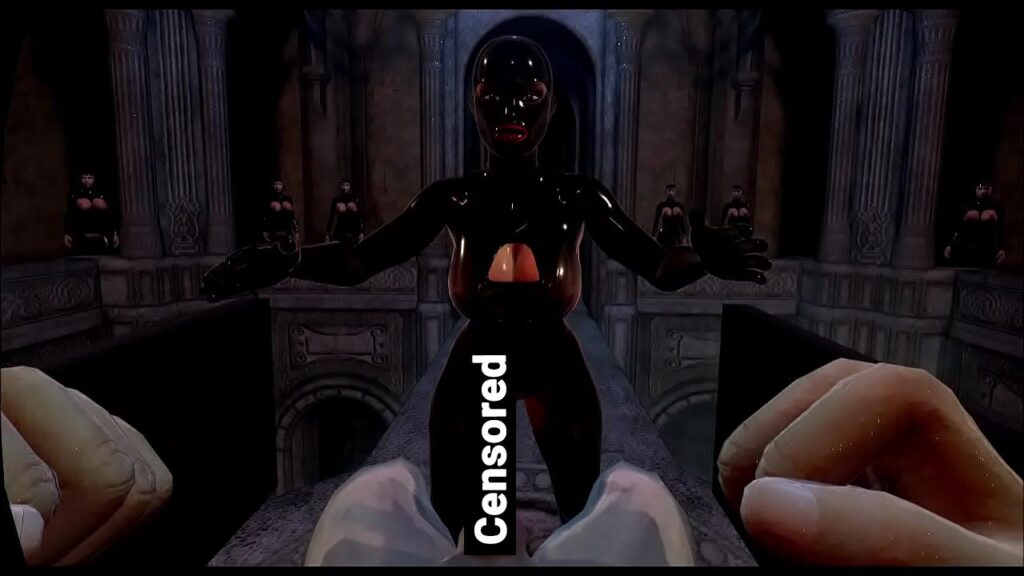 These games are wild fantasies that come true! If you are into proper hardcore BDSM, go for it! You'll have a blast! I know I did! As I said earlier, I discovered my love for BDSM by playing these exact games. I was a BDSM "amateur" at the time. Nowadays, I find myself regularly coming back to Citor3 games whenever I'm in the mood for some fetish-laden action! The games are fun, there's no doubt about that. But not everyone will like them. Until they realize they're actually into them, at least.
Citor3 gets 4.5/5 for Erotic from me!
Content and Story in Citor3 Games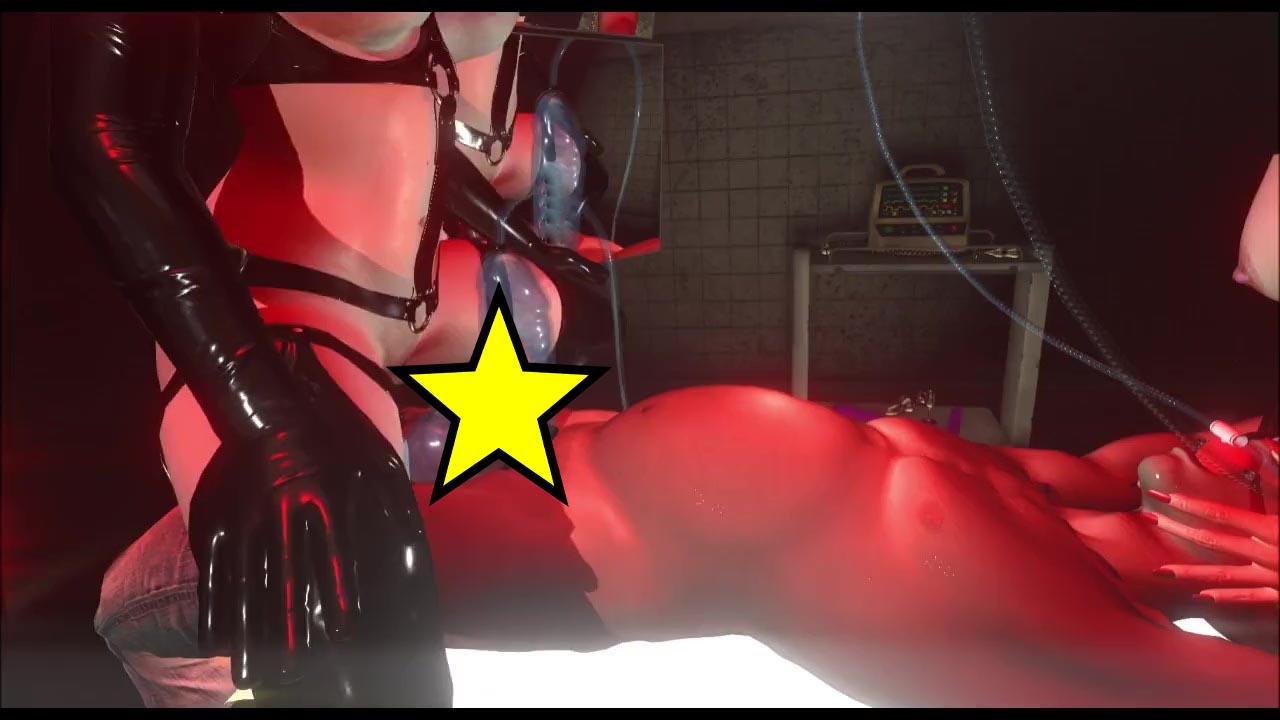 Citor3 offers a lot of content, but it's all BDSM/Fetish. There's so much variety, but it's in its own category. Nevertheless, the content is excellent! Rather than focusing on the story in each game, the main plot is the focal point. You're stuck in a dungeon, mesmerized by a big-titted dominatrix, or part of the most amazing orgy ever! But, that's it - you're just there. There's not much you can do about it, and you can't change any of it. The same thing happens in each game, but at the same time, they always offer so much diversity! I love the way the games look and how they approach sex in VR in a unique way!
Honestly, these games are excellent, so I give them 4.5/5 for content!
I'll rate them 4/5 for Story, though.!
What is the interaction like in the Citor3 Games?
The interaction in Citor3 games is minimal, but their primary purpose doesn't require it in the first place.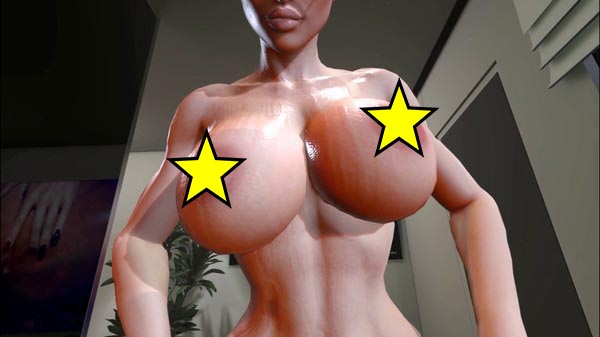 In most games, you're dominated by the game itself and can't make that many decisions. This isn't bad if it satisfies specific fantasies, but I can't say it's okay either. Even in games like this, some people like freedom or an intelligent interaction system like Dominatrix Simulator (⇒Review), for example. The view angles can be changed, but that's not really interaction. A game like this would be even better with VR Sex Toy compatibility for maximum immersion. I hope that happens soon!
It's hard to forgive Citor3 games just like that, even though I understand why they are the way they are. For Interaction, I'll rate Citor3 4/5!
Conclusion – is Citor3 worth it?
Most definitely!
Citor3's catalog has some pretty unique stuff that really lets you explore yourself!
I've always admired how the developers progress while keeping in touch with their fans. Feel free to tell them what you need! 
There's a Patreon for these games, but I think VRPorn.com (⇒Review) is the best deal you can possibly come across!
Citor3 games (FemDomination Chronicles 1&2): Our Summary
Citor3 Games offer a peak into the world of the best BDSM and Femdom VR experiences! Currently, VRPorn.com offers Femdomination Chronicles (Chapters 1 and 2) and I can safely say that their games are some of the most enjoyable ones I have played in a long time!