Apple Vision Porn is about to become a part of our lives with a new Apple device called "Vision Pro." We've been waiting for this day for a long time, and it's finally here. The headset is jam-packed with innovative tech and promises a lot! Apple will have to fight for the champion's title, though. Meta has announced the ⇒ Quest 3 (Review) as well! And that's not all! There's been rumors about two more headsets scheduled to arrive in 2024 - ⇒ Meta Quest 3 Lite and ⇒ Pico 5!
Let's see how that translates to the world of VR Porn.
Apple Vision Pro is a standalone headset with just one wire connecting it to the battery you can keep in your pocket. The battery will last about 2 hours, but the company says you can use it all day if plugged in. If you have vision problems, Apple's got you covered as well! They offer custom opticals that are magnetically attached to the lenses. You probably need to buy them separately, though. The headset has a new operating system called VisionOS, and "it's a product of their decades-worth experience." Apple Vision Porn will not be your everyday trip to the park. It will be a trip around the world!
Where will I be able to find the best Vision Porn?
What could Apple Vision Porn look like?
According to analysts, AR Porn will have a bigger market than VR porn in the future. That makes sense, as Augmented Reality (AR) technology enables us to merge virtual objects with our real-world surroundings.  I mean, wouldn't it feel better to fuck your favorite pornstar in your own room than in a location you can't really choose?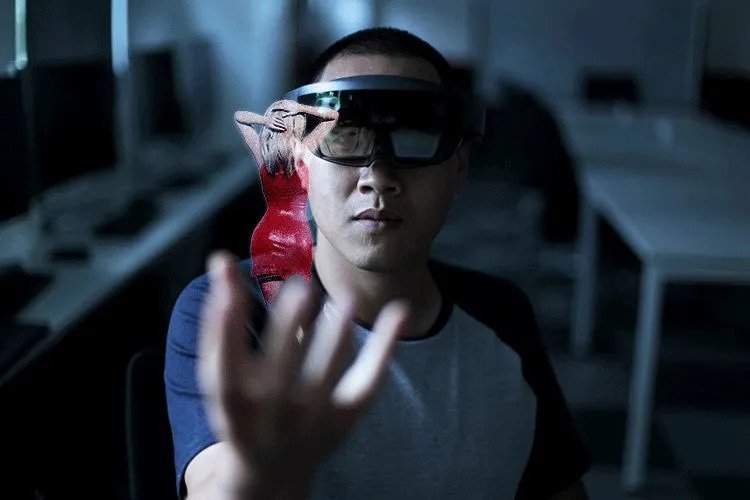 Essentially, AR porn allows you to watch and interact with virtual holograms in the real world. Imagine walking around naked Haley Spades right there in your room and seeing her from every possible angle. And get as close as you want. I can only imagine what she would look like sucking me off while I'm on my bed in my room. Way more immersive than doing that in a random hotel room. Not that I'm complaining, though!
Apple Vision will very probably mark the beginning of true amateur VR Porn as well. Essentially, Vision acts as a 3D camera. It lets you record all "your precious moments," but it also lets you record some steaming-hot action! Apple Vision Porn will spoil us. I can't wait!
What's so special about Apple Vision?
Now, this is a cutting-edge mixed-reality headset. But it's not just another gadget. It's a game-changer, a stunning bridge between the digital and real world. And that sets Vision Pro apart from other headsets - you "look through it, not at it."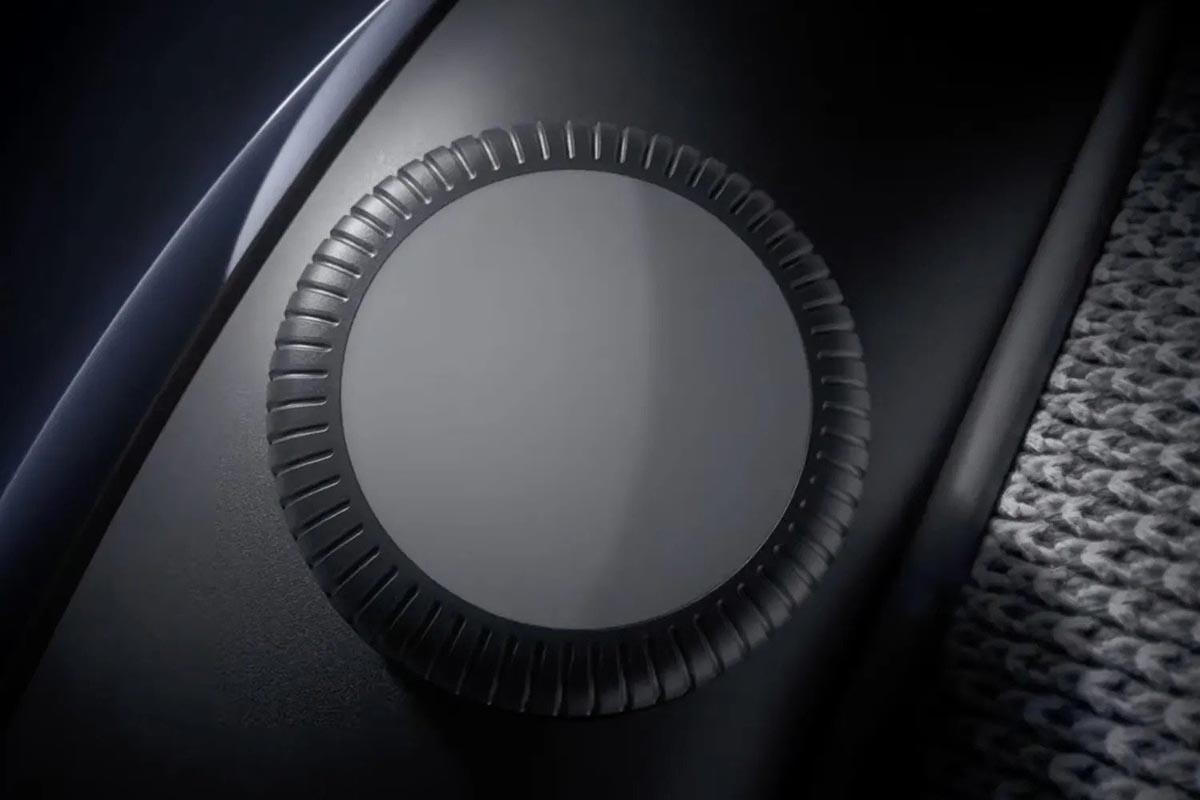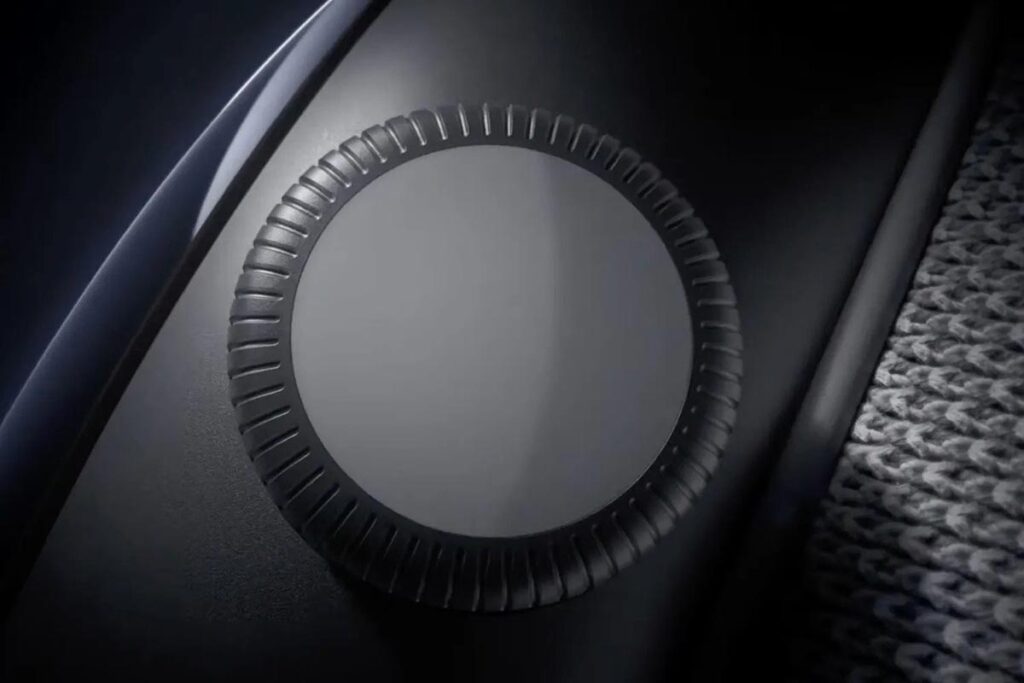 It blends the digital content into the space around you so you can interact with both worlds. And you have control over how much this digital magic merges with the real world! Apple Vision uses a "Digital Crown" for that. It's essentially a knob (like the one on an Apple Watch) on the headset that you can turn when you want to increase or decrease your immersion level. It comes in really handy if you need to grab a tissue or turn on your ⇒ sex toy. Or, you can quickly browse the newest videos on VRPorn.com while doing something else in your room. Or you can crank the immersiveness to the max and be completely surrounded by the scene. Now, in case you are not fully immersed, the headset will actually show your eyes on the front screen (a bit strange but ok) to indicate that you can see what's happening in the real world. If you are completely immersed, the headset will indicate that you can't see the real world (quite probably watching some hot Apple Vision Porn). They call this feature "EyeSight." Neat, huh?
What's the image quality like on Apple Vision?
The image quality… It's something else. It's got A Micro-OLED display with a whopping 23 million pixels spread across two tiny panels! That's A LOT more pixels than anything we're used to! Imagine the mind-blowing clarity of our favorite videos on this bad boy! It's like eye candy but on steroids! Speaking of image quality, Apple Vision Pro also has a feature called "Foveated Rendering." With the help of eye tracking, the headset actually knows where you're looking and delivers the highest quality image right to that exact spot. Talk about precision!
How is Apple Vision different from other headsets?
Well, Apple Vision Pro is set to change the industry. It's like the headset is made for VR Porn! I can't wait to see some Apple Vision Porn!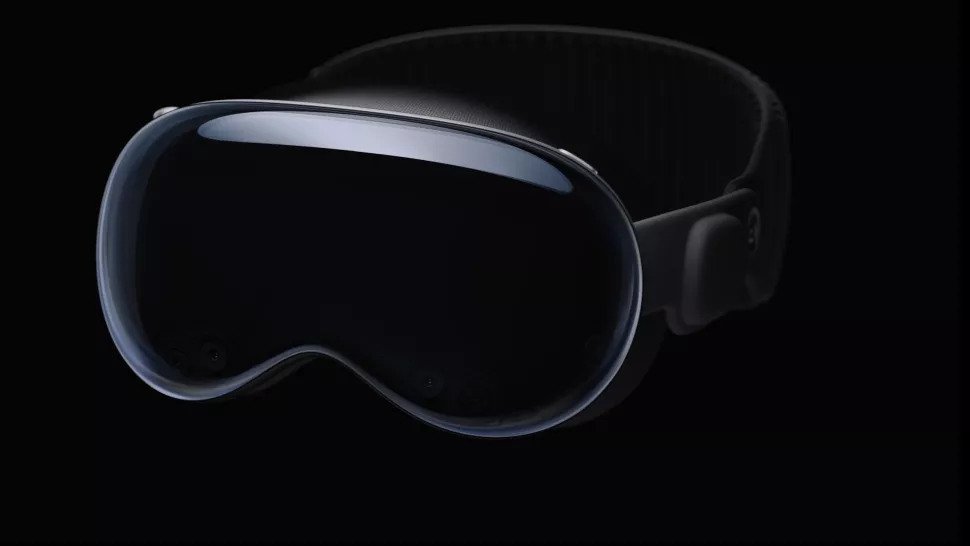 You know those situations when you are in the middle of a video, entirely focused on that gorgeous ass bouncing up and down on your throbbing dick, and someone strolls into the room without you noticing? It didn't happen to me. It happened to a friend of mine. I keep my doors locked. Khm. Anyway, Apple Vision Pro will actually notice if someone else is near you and show them to you on the screen.
Also, you can control the entire headset using only your eyes, hands, and voice! Imagine interacting with your favorite VR Porn Site just by using your natural movements and commands. When you want to select a video, you just look at it. When you want to select something, you just tap your index finger and your thumb together. And when you want to scroll, just flick your finger up or down. Your hands are entirely free for fapping as no controllers are involved (at least not yet).
Will Apple Vision allow VR Porn Videos and Games?
Apple knows that many of us buy these headsets with one thing in mind - porn. So, it wouldn't make much sense for them to ban it. Apple certainly is one to take advantage of an opportunity, especially considering this is their first venture into this product.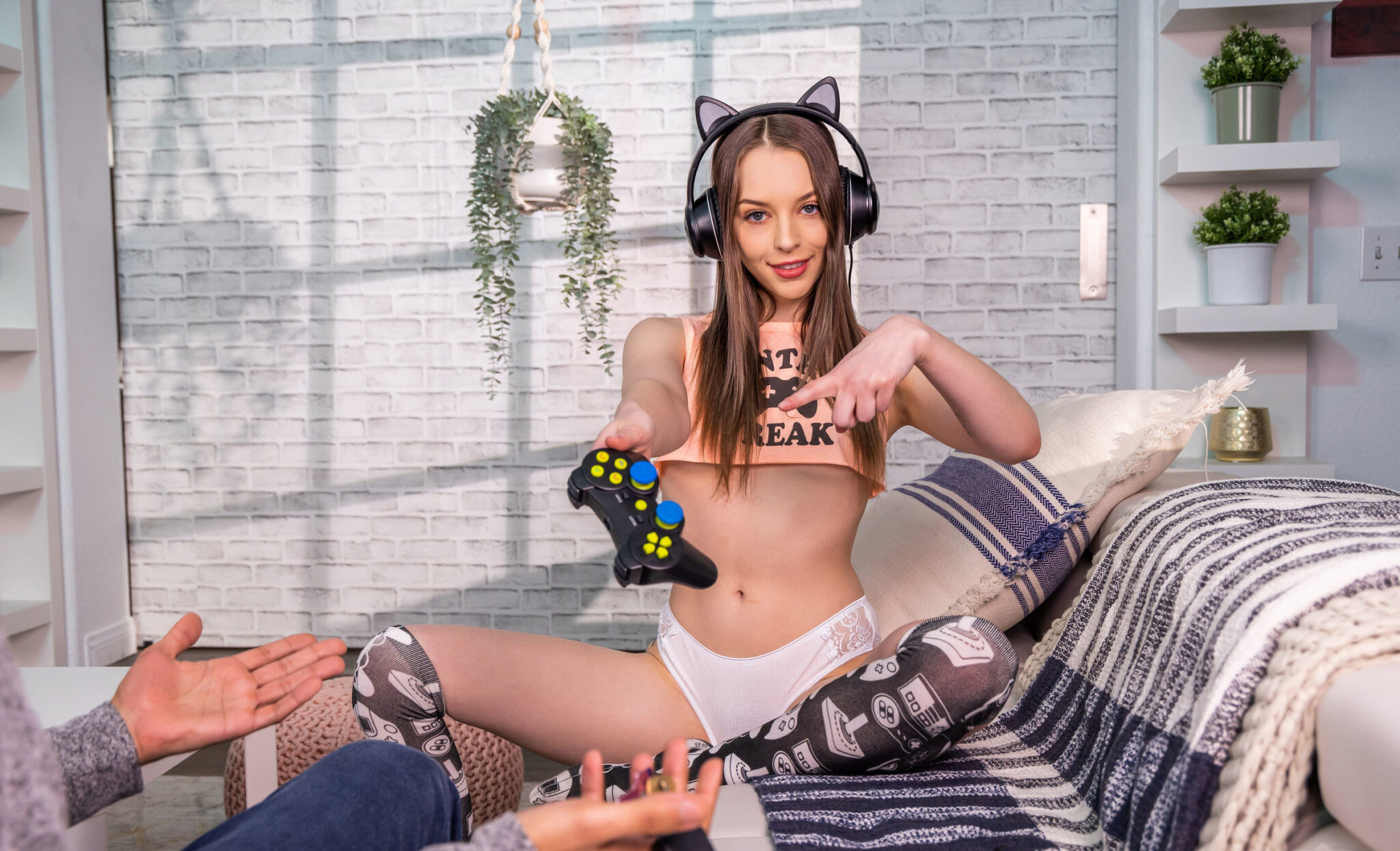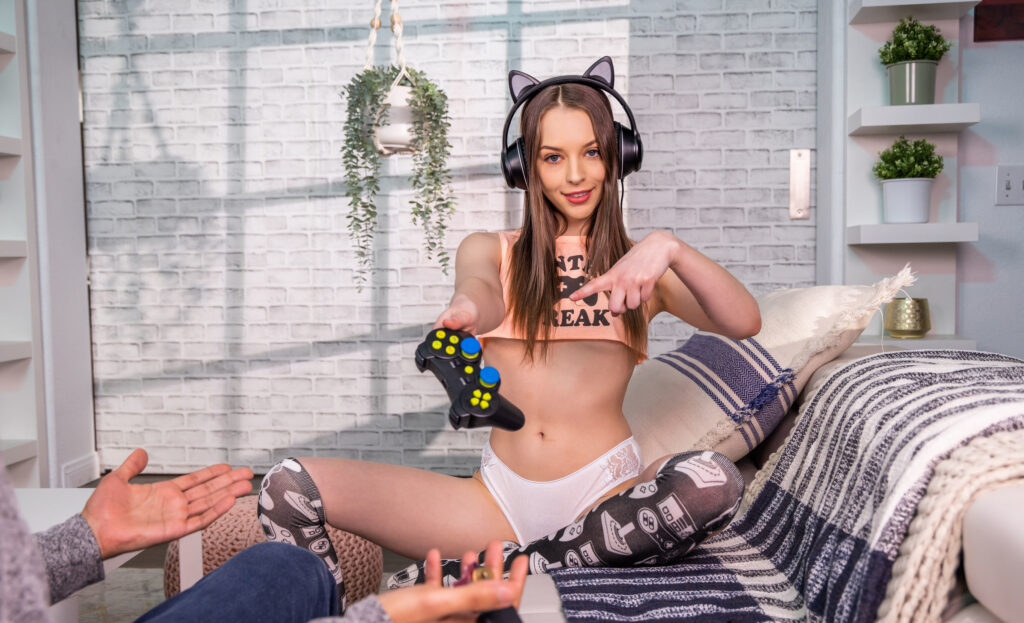 They're smart enough to know that embracing all kinds of content, including porn, would be a wise move. They might not make a big fuss about it, but let's be honest, it's always been a part of the scene.
Conclusion: Will people buy Apple Vision just for porn?
That isn't easy to answer. The headset is quite expensive - $3500. A lot of people complain about the price, but you can't deny the quality that it provides. And you can't really put a price on quality in the world of VR Porn. True, more affordable solutions exist for your VR adventures, especially now that Meta has announced Quest 3! But we will be able to give a definitive answer next year when we can really compare the two.
But, for now, get ready because Apple Vision will blow your mind with its incredible display and top-notch rendering technology. It's going to be a wild ride, my porn friends!