PSVR 2 Porn - This article is a detailed guide on how to watch VR porn on PlaystationVR2.
How to download and watch VR Porn Videos on PSVR 2:
How to stream PSVR 2 porn?
To watch PSVR2 Porn videos, go to ⇒ VRPorn.com (Review) (On SALE at the moment)
In the Search Bar, type "PSVR 2 Porn."
Make sure also to check out other sites from our best  ⇒ VR Porn Sites Ranking.

 They work with PSVR Player as well.

Follow the installation guide. You will need to subscribe to VRPorn.com! (There's no other way to stream)!
Launch the app and find your favorite VR porn video!
You should be all set now!  Enjoy your 3D PSVR porn!
How to watch PSVR 2 Porn with Rad (https://rad.live/):
Download your favorite VR video (on your laptop or PC)
We recommend ⇒ VRBangers (Review) - they have a big sale at the moment!
Create a new folder on your USB drive called "Rad" and move the video there.
Insert the USB drive into your PS4 or PS5.
Go to https://rad.live/ and download the app.

Preview any video for free with a 2-minute trial, or upgrade Rad app for full access.
Where can I find the best PSVR 2 porn?
1. VRPorn.com - The most visited VR Porn site


⇒ VRPorn.com (Review) - These guys have all the top VR porn scenes from the best studios around. But wait, there's more! They've also included a massive VR porn games pack to take things up a bit. With these games, you can fine-tune your VR experience and make sure you're getting the most out of your investment. I mean…
2. VR Bangers - The best 8K VR Porn!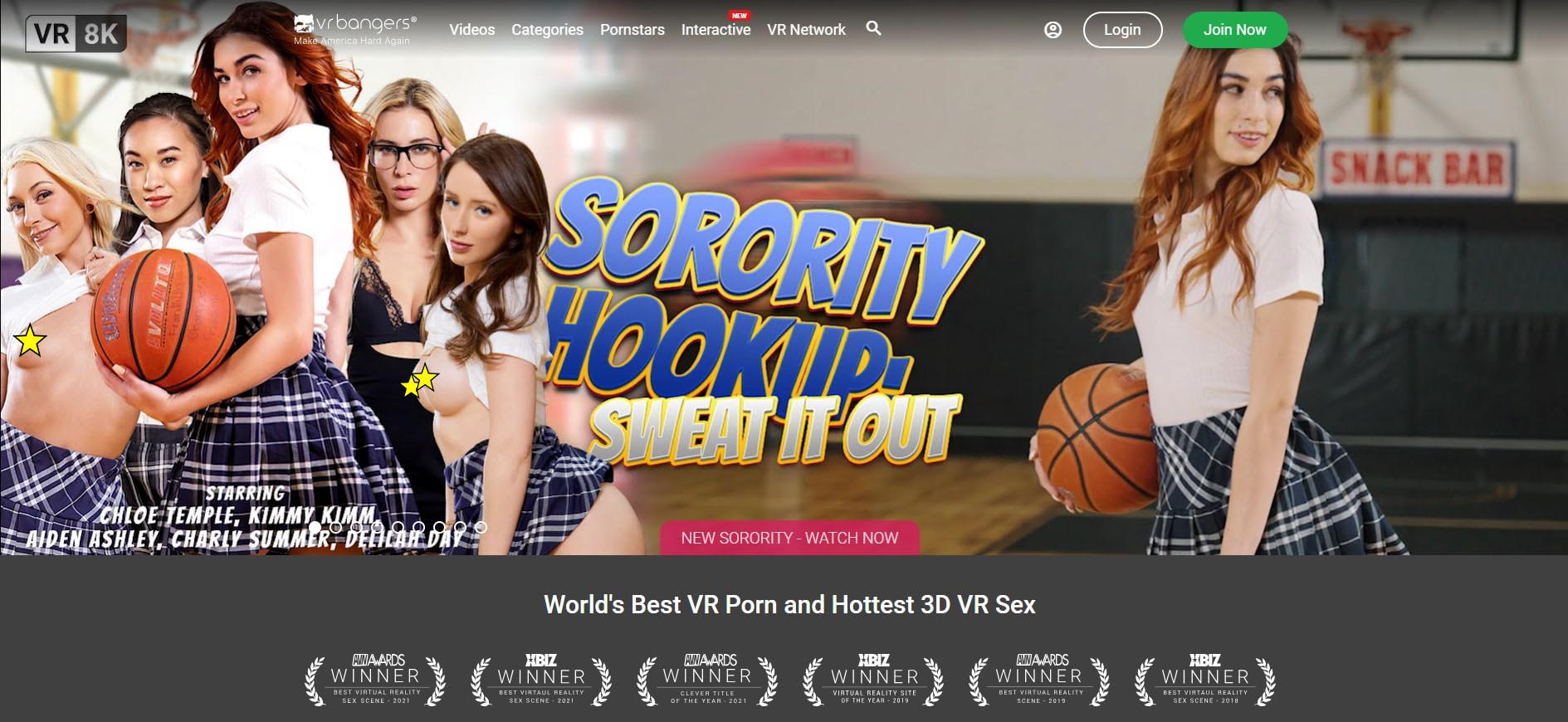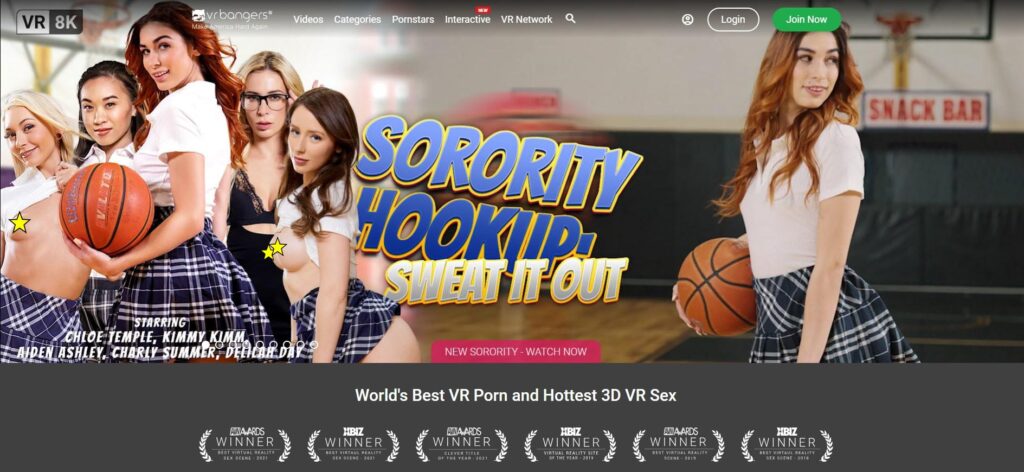 ⇒ VRBangers (Review) is one of the most famous VR Porn Sites out there - for a reason! Their collection of full-length VR porn videos is seriously impressive. Plus, they release new videos twice a week, so you'll never run out of options, AND you can download their entire library for the price of just one subscription! Neat, huh?
3. Czech VR - The hottest Euro models!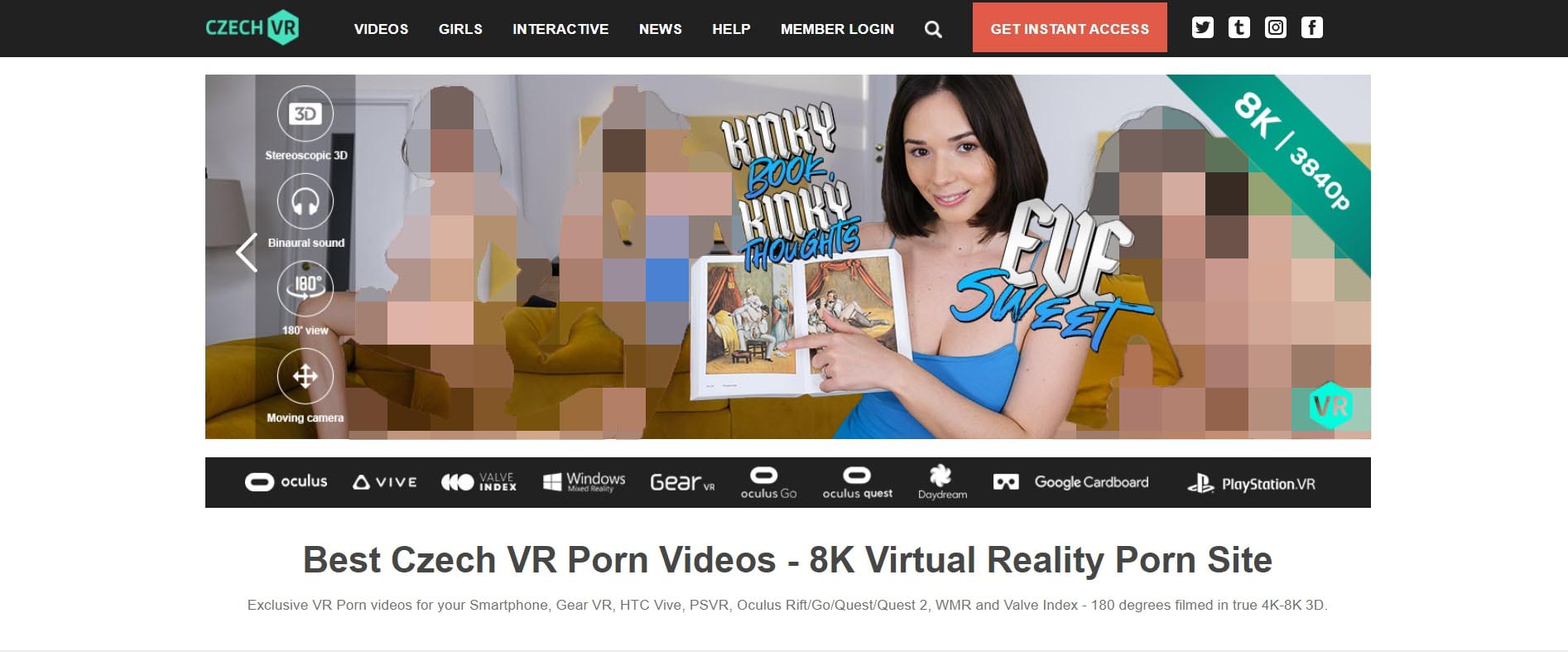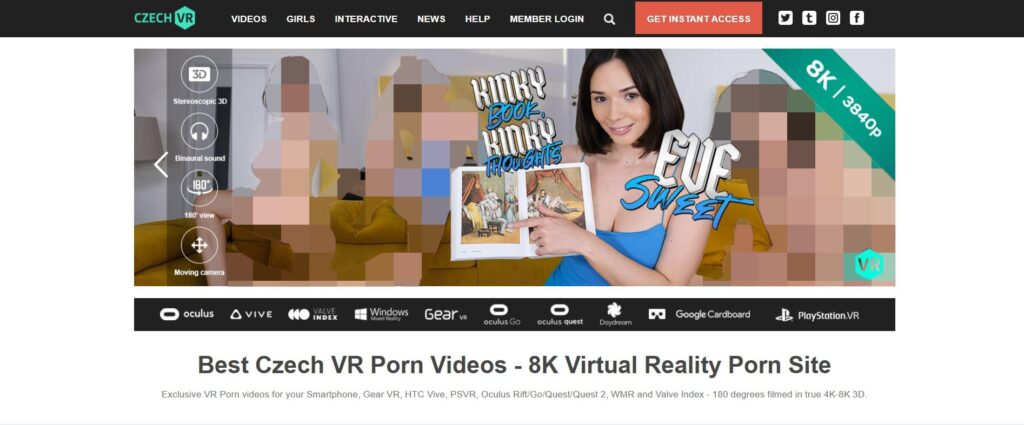 ⇒ Czech VR (Review) – The top studio in the EU! They've got over 1000 videos waiting for you, all available for download with a subscription. And get this, their prices are seriously low, starting at just $15 a month! But don't think low prices mean low quality. Czech VR provides seriously top-notch content featuring the hottest Euro models around, all in stunning 8k quality. You won't find this kind of value anywhere else.
4. BaDoinkVR - Pornstars at their finest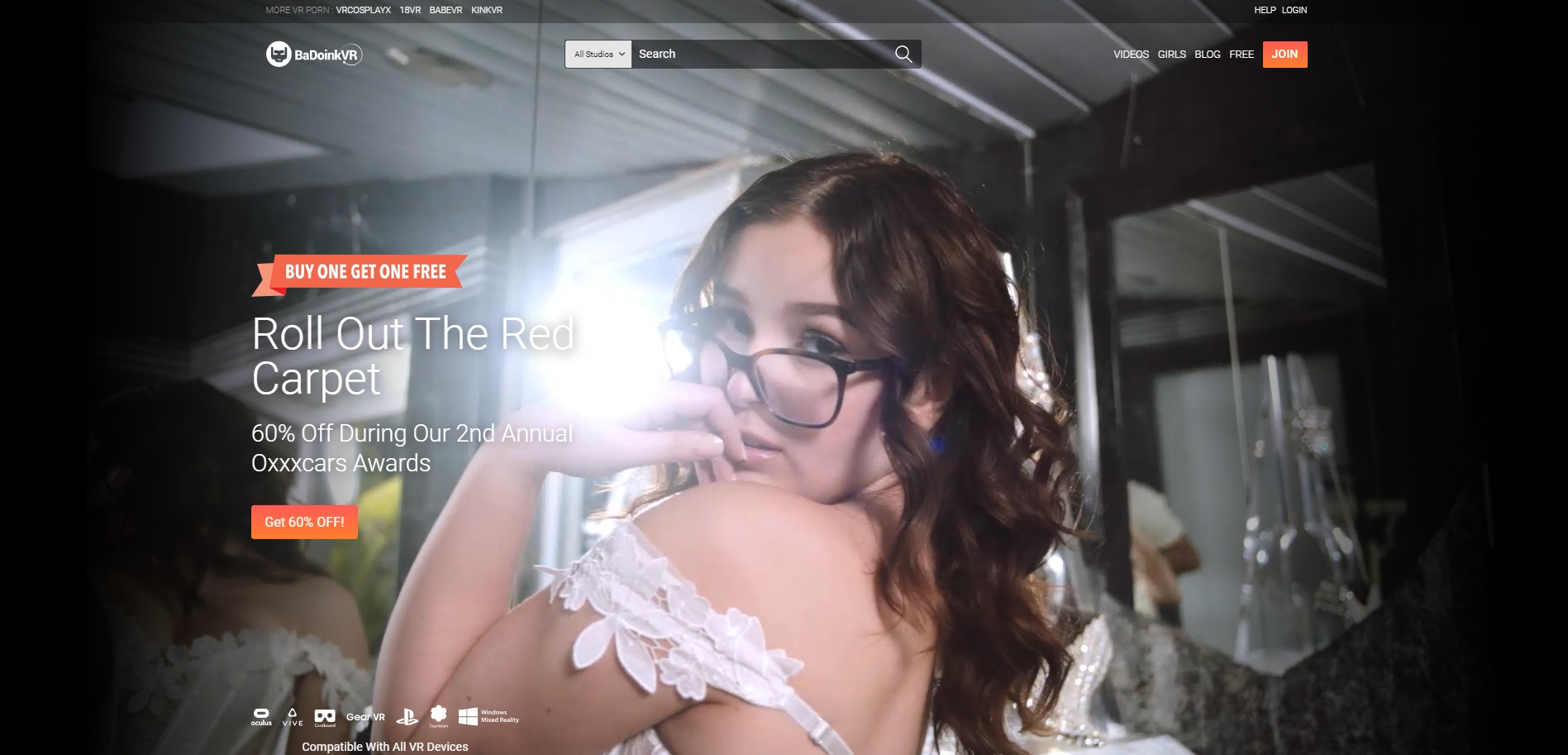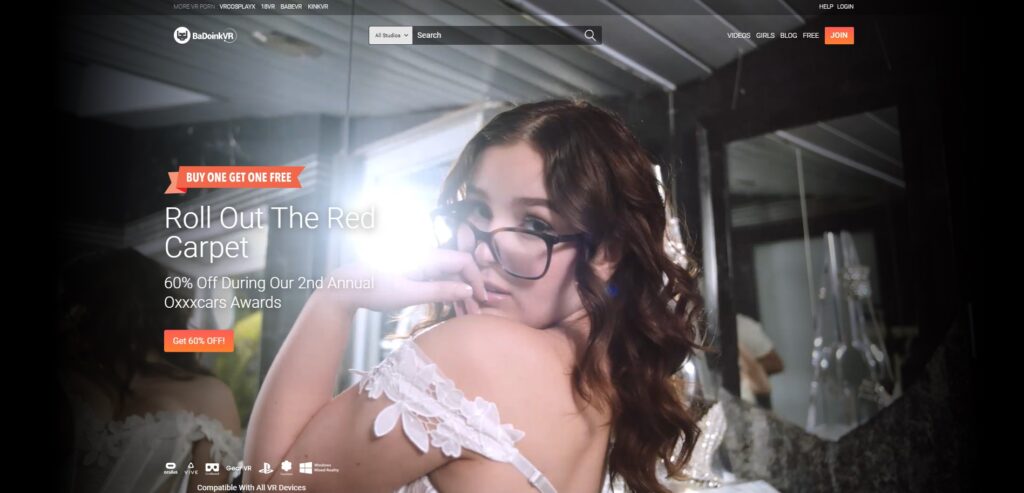 ⇒ BaDoinkVR (Review) never disappoints! Their PSVR content is off the chain and you can even download it to play in 2D or 360° on your PSVR. And get this, they offer a 1-Day Trial Version so you can try it out risk-free. I mean... Thanks, BaDoink, you rock!
5. VirtualRealPorn - Best value for money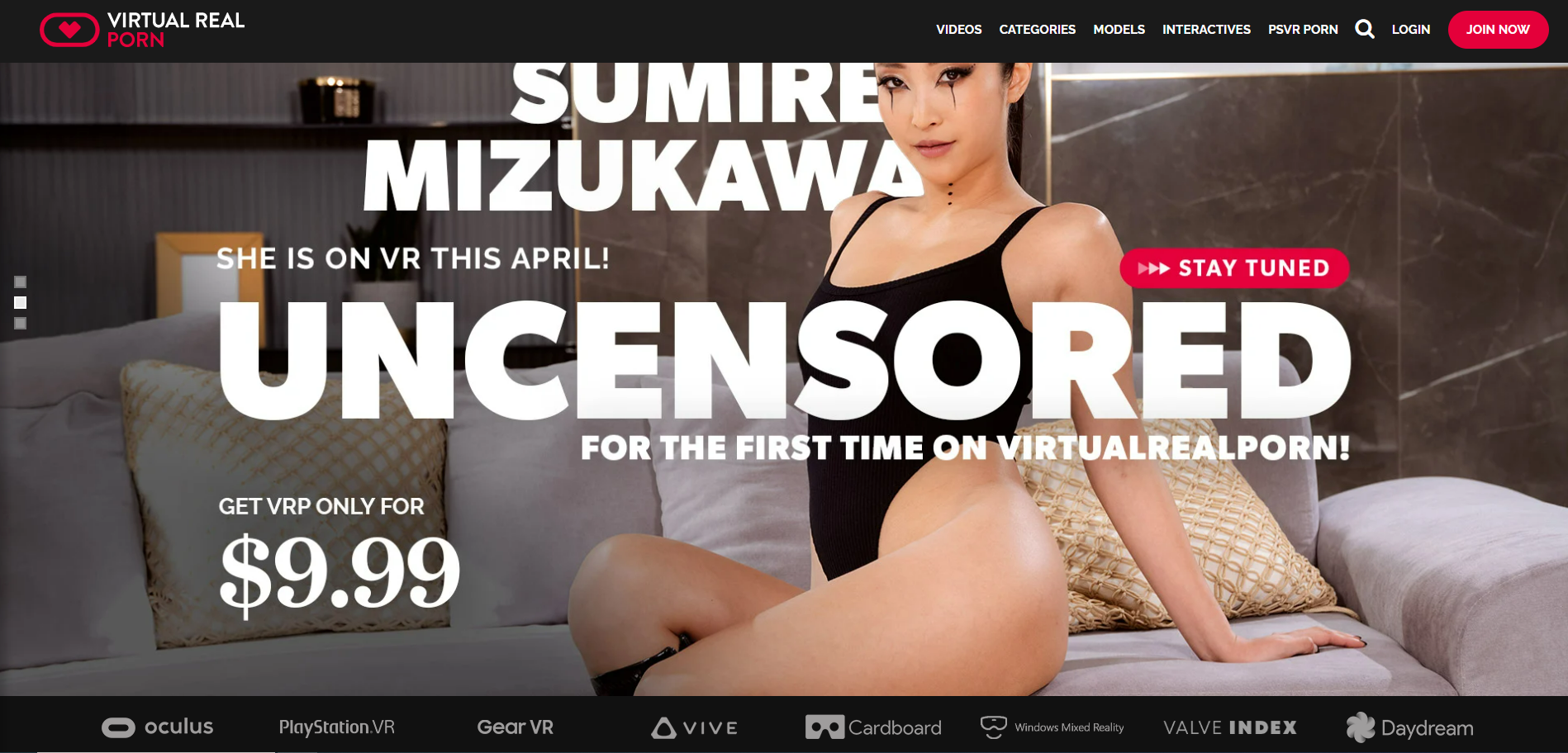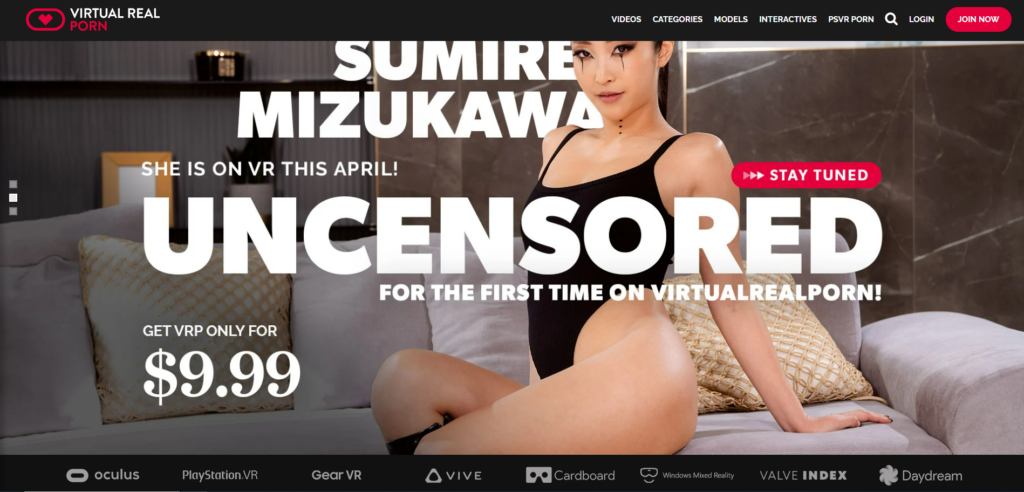 ⇒ VirtualRealPorn (Review) offers incredible value for your money! These guys are always pushing the envelope with their content, so you're guaranteed a unique experience you won't find anywhere else. Whether you're into something a little tamer or prefer some hardcore action, VirtualRealPorn has got you covered. And they always manage to put their unique spin on things, so even the most common themes feel fresh and exciting. Seriously, they even make Christmas feel extra memorable!
What new technology will PSVR 2 introduce to VR Porn?
Boy, do I have some good news for you! Brace yourself, PSVR 2 is going to be a game-changer for VR porn! I'm telling you, this is going to be epic!
PSVR 2 has a new feature called foveated rendering that uses eye-tracking sensors. Imagine the possibilities! The latest 8K VR porn videos are already out of this world, and with foveated rendering, you'll feel like you're right there in the action! Not only that but PSVR 2 also has two 2000×2040 HDR displays with a 120Hz refresh rate, which means even more immersion and detail. That's insane! And there's even more! 
Bottom line, with PSVR 2, VR porn will explode like never before. You won't want to miss out on this!
Will foveated rendering change VR Porn?
Foveated rendering is about to revolutionize the VR game and we're here to give you the lowdown on it!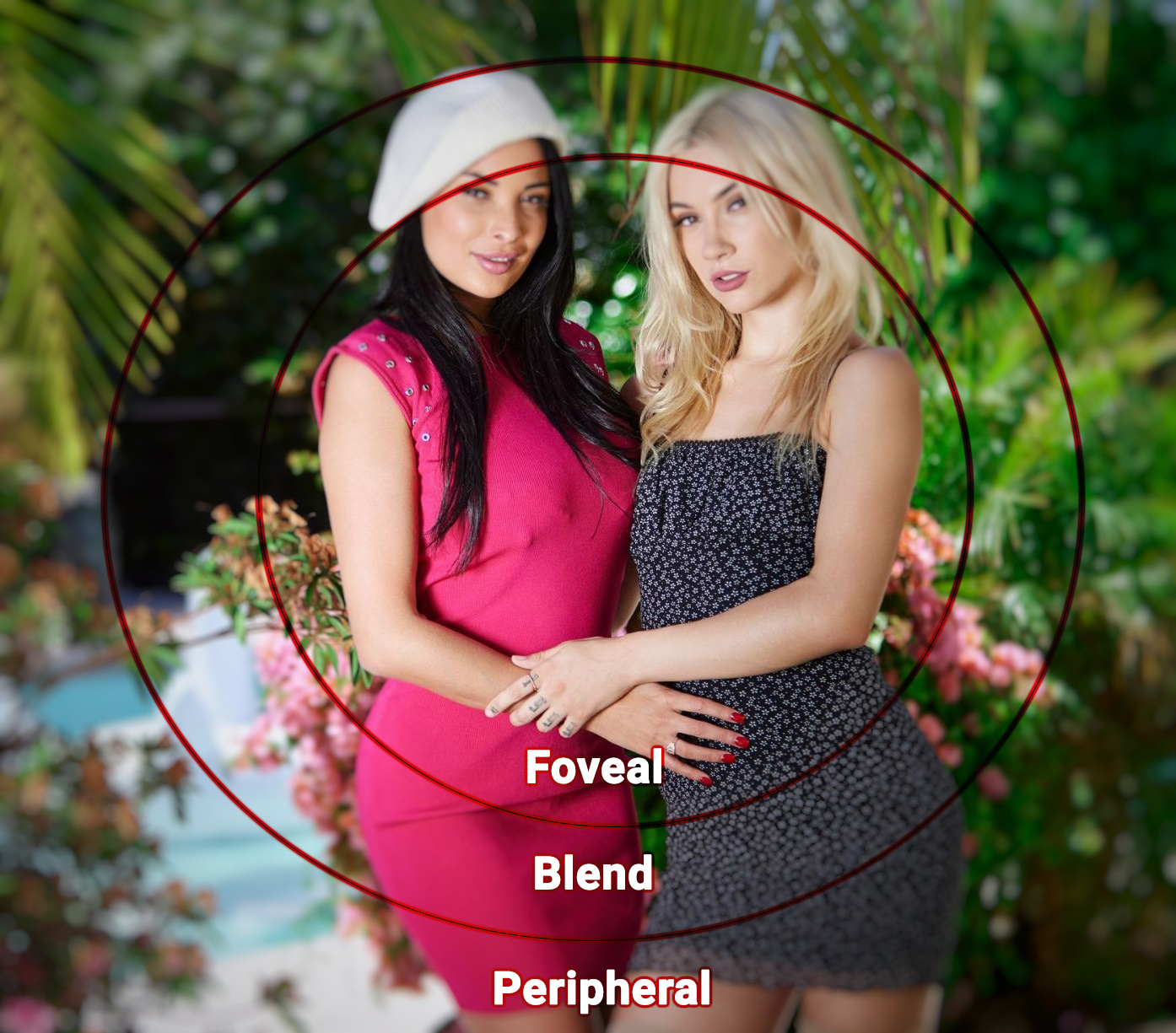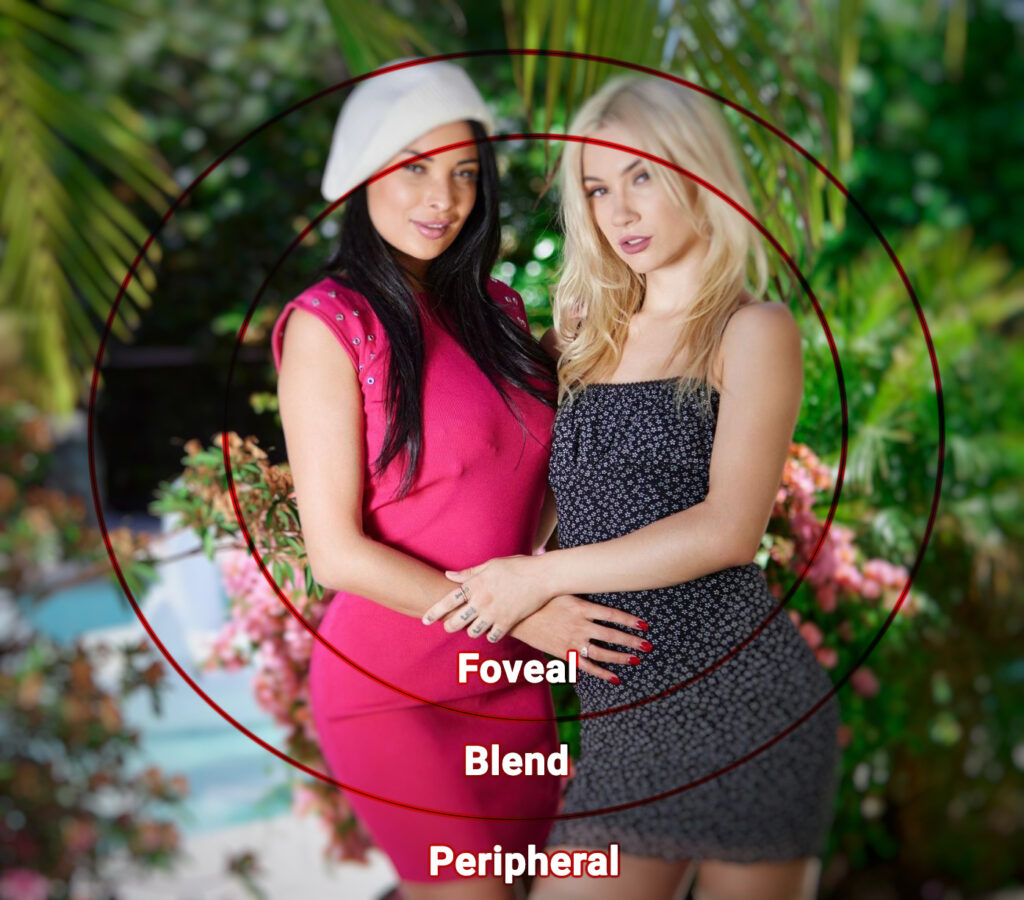 Here's the deal: PSVR 2 is bringing the heat with two advanced cameras that track your eye movements. These cameras will know exactly where your eyes are focusing at all times. Just like our eyes can't focus on everything at once, PSVR 2 will give you the highest quality picture only where your eyes are directed. The rest will be lower resolution. But don't worry, this is actually a good thing! It's just like how we see in real life - you're only focused on what's in front of you. This means you'll be fully immersed in the action without any distractions from the corners of your vision. This may be exactly what we need for the ultimate VR porn experience! 
Will PSVR 2 take VR porn to the next level?
People say that we won't be able to watch anything higher than 8K anytime soon, but let me tell you, it's not impossible! There are solutions to integrate videos into this technology. All it takes is some studio cash to invest in high-tech camera setups, and we may be seeing 12K foveated rendering VR porn in no time!
Just imagine the level of detail you'll be able to see with this new technology. And let's be real, there's always room for improvement in the VR Porn world. Every new tech breakthrough just makes the experience even better. And with PSVR 2 on the horizon, I think that we're in for some truly out-of-this-world porn action. The anticipation is killing me, man!
Conclusion – Can the PSVR 2 be the next big step for our favorite industry?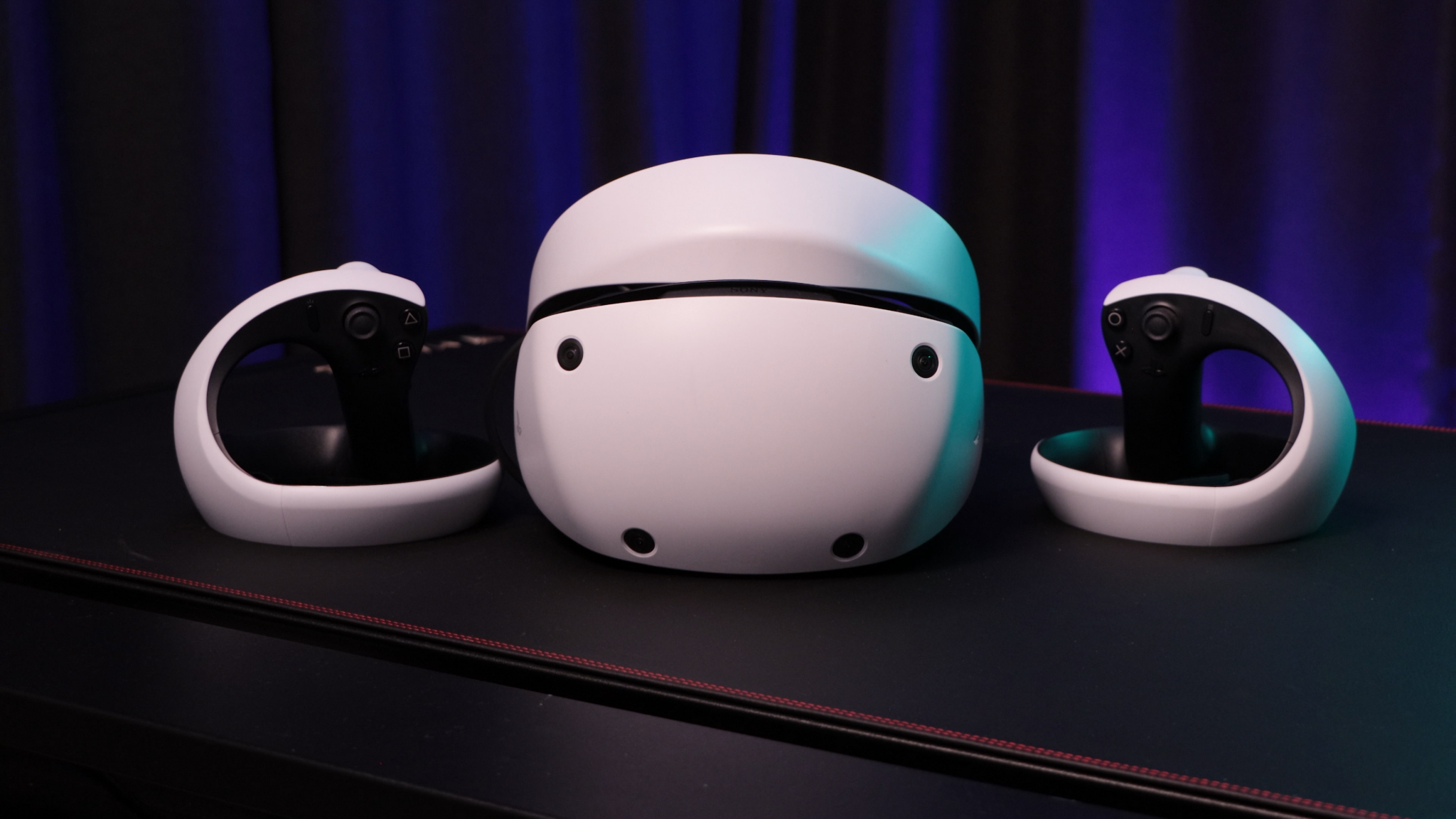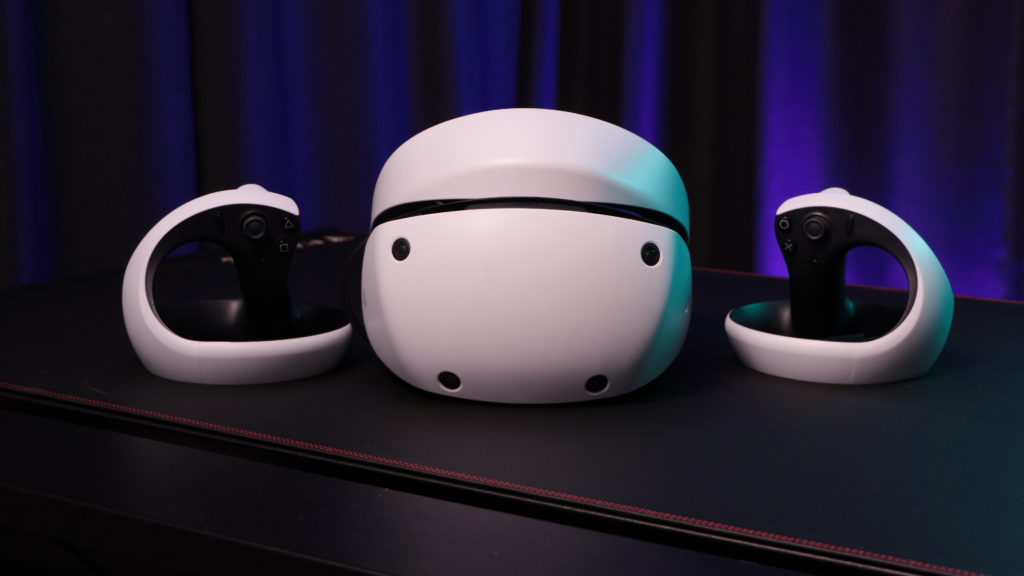 I think it's safe to say that this right here is the future of VR Porn. This next-gen device has the potential to take your pleasure to the next level and blow your mind! With PSVR 2, we'll be able to reach even higher levels of immersion and enjoy every second of our wildest fantasies. I can't even imagine what kind of amazing PSVR 2 porn experiences are waiting for us, but one thing's for sure - they will be even better than anything we've seen before!