This is a step-by-step guide on how to watch VR porn with the Pico 4!
Find a good VR Porn Site. We recommend

⇒ VRPorn.com (Review)

. They have THE BEST VR Porn, AND they are currently having A SALE!
Get a subscription. It's impossible to stream high-quality VR Porn without subscribing.

Start your Pico 4 headset.

Open the Internet Browser and go to VRPorn.com.
Find a video you like, play it and maximize the window.

Have fun!
Subscribe to a legit VR Porn Site.
If VRPorn.com isn't your thing, check out our list of ⇒ the best VR Porn Sites. They all offer WORLD CLASS service, completely safely and anonymously.
Download a VR Porn player. We recommend ⇒ DeoVR! It's completely FREE! This VR player can run any type of VR video file you throw at it. So if you want to experience some 8K quality Pico 4 porn, DeoVR is your best bet. 

Connect your Pico 4 headset to your computer using a USB cable.

Go to the VR Porn Site you subscribed to, find a video and download it. These sites have downloadable files compatible with each headset, so download the "Pico 4" file.
Open the Pico Device Manager on your computer and navigate to the "File" section.
Transfer the downloaded video(s) by dragging and dropping it into the "File" section of the Pico Device Manager.

Put on your Pico 4 headset.

Start the VR Porn player, browse the video you downloaded and play it.

Get ready to have your mind blown!
Streaming vs. Downloading
Streaming is the easiest way! Just get a subscription and log in through your Browser. But remember that you need a strong internet connection that can handle up to 8K playback. Nobody wants the video to start buffering during a steamy fapping session. However, if you're looking for top-notch quality, it's time to download the video file and play it in a VR porn player. You can also splurge on some paid apps like ⇒ Skybox VR or ⇒ Pigasus VR for even better playback and customization options. 
So, it comes down to your preferences. Streaming requires a strong Internet connection and generally takes away from the video quality, but you don't need to download anything. On the other hand, downloading lets you get the best possible video quality and watch your favorite VR Porn content offline.
But now, with the apparent arrival of the long-awaited ⇒ Pico 5, we're probably looking at an even higher quality of VR Porn videos!
Which studios offer the best Pico 4 VR Porn?
1. VRPorn.com - The most visited VR Porn site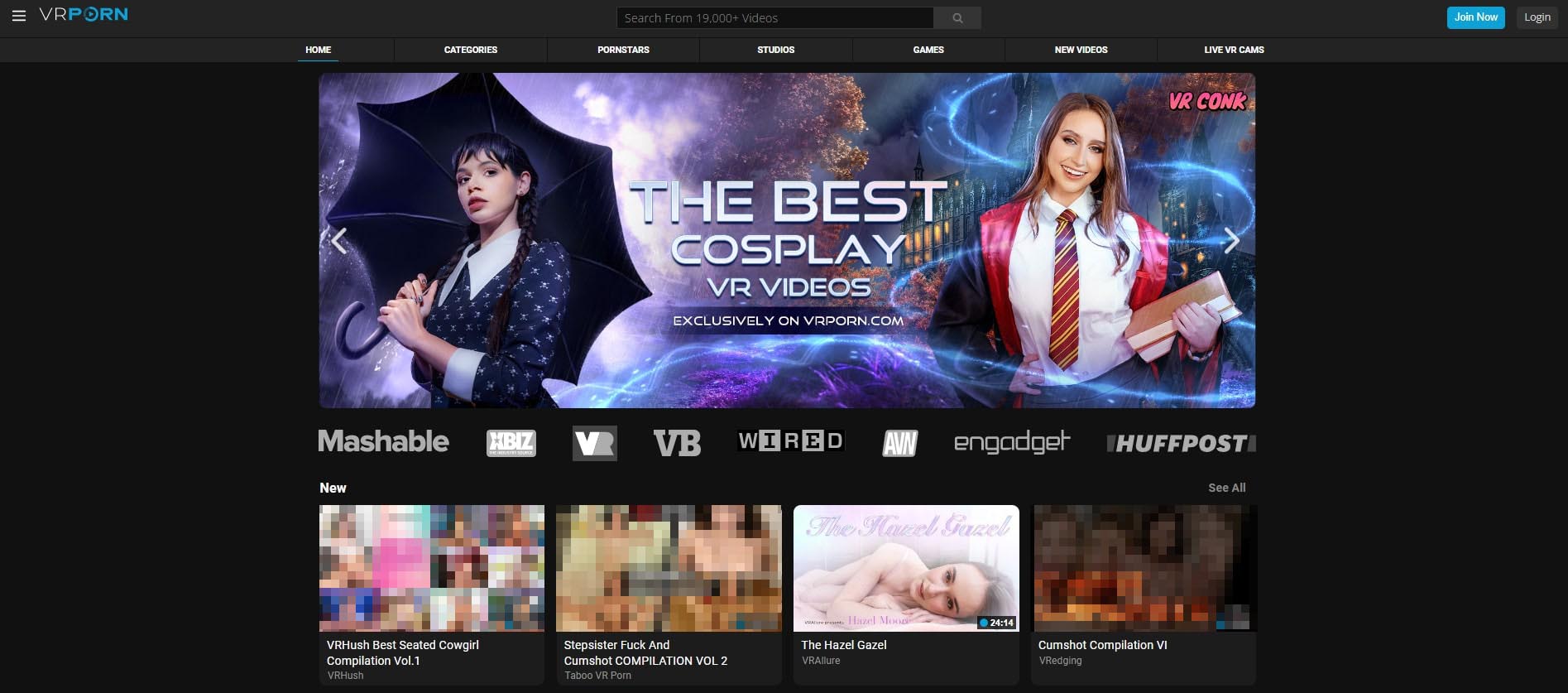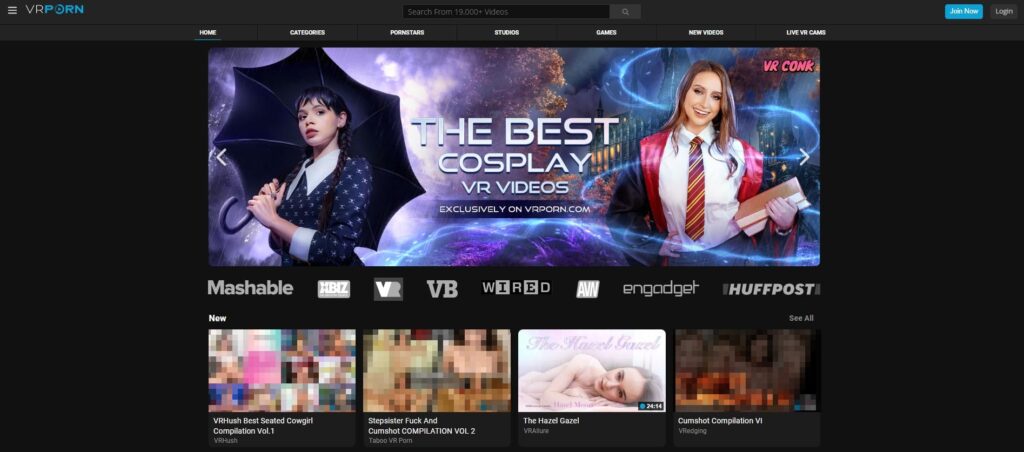 ⇒ VRPorn.com (Review) - These guys have all the top VR porn scenes from the best studios around. But wait, there's more! They've also included a massive VR porn games pack to take things up a bit. With these games, you can fine-tune your VR experience and make sure you're getting the most out of your investment. I mean…
2. VirtualRealPorn - Price-performance best-in-class!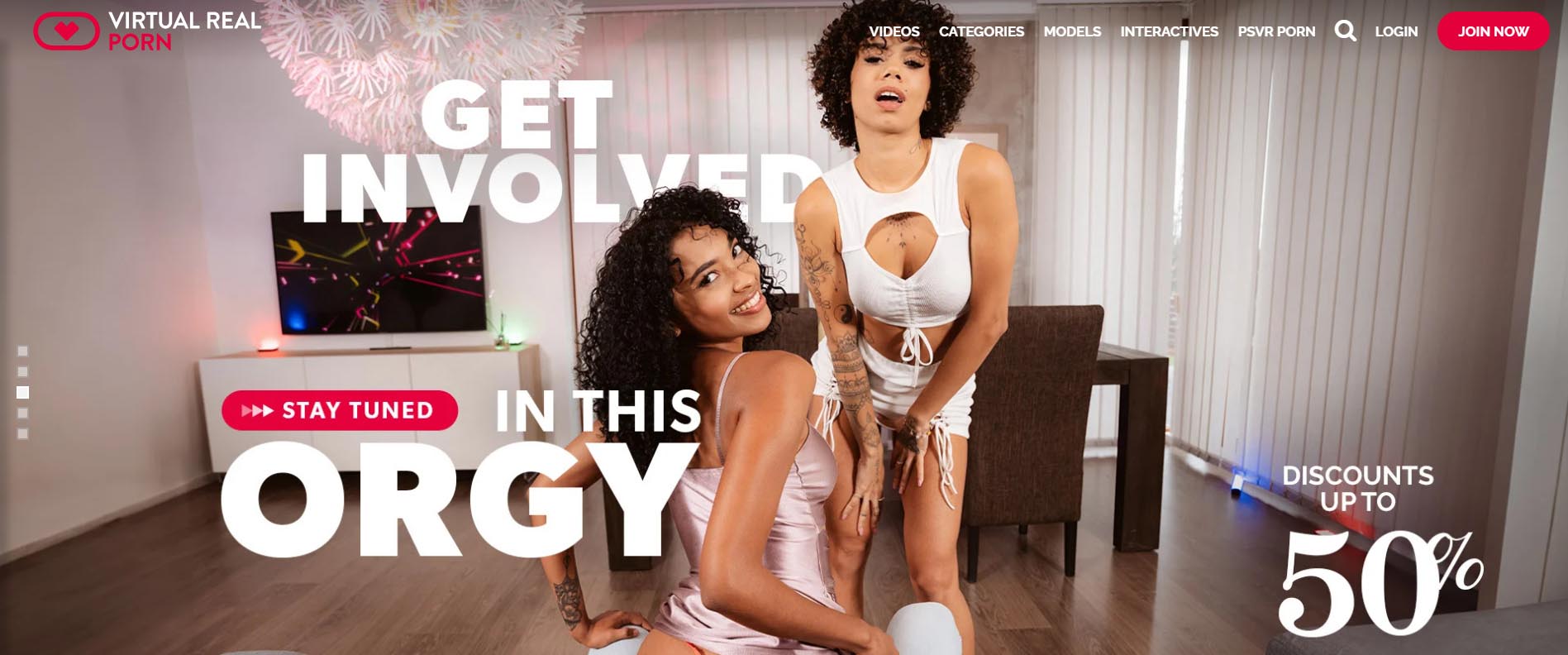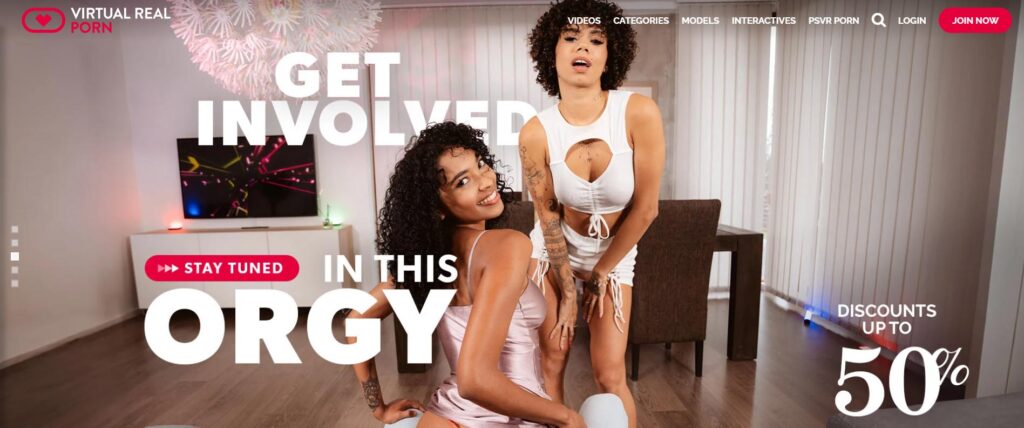 ⇒ VirtualRealPorn (Review) isn't just any ordinary VR Porn site - they've been in the game for ages and know exactly what they're doing. Their collection of content is impressive and they have everything you could possibly want to fulfill your fantasies. Whether you're into something vanilla or more adventurous, they've got you covered. But here's the real kicker - VirtualRealPorn's technology is absolutely mind-blowing. With teledildonics like ⇒ Kiiroo and Lovense, you're not just watching the action; you're feeling it too! It's like you're actually there in the scene, experiencing everything firsthand!
3. BaDoinkVR - The ultimate pornstars!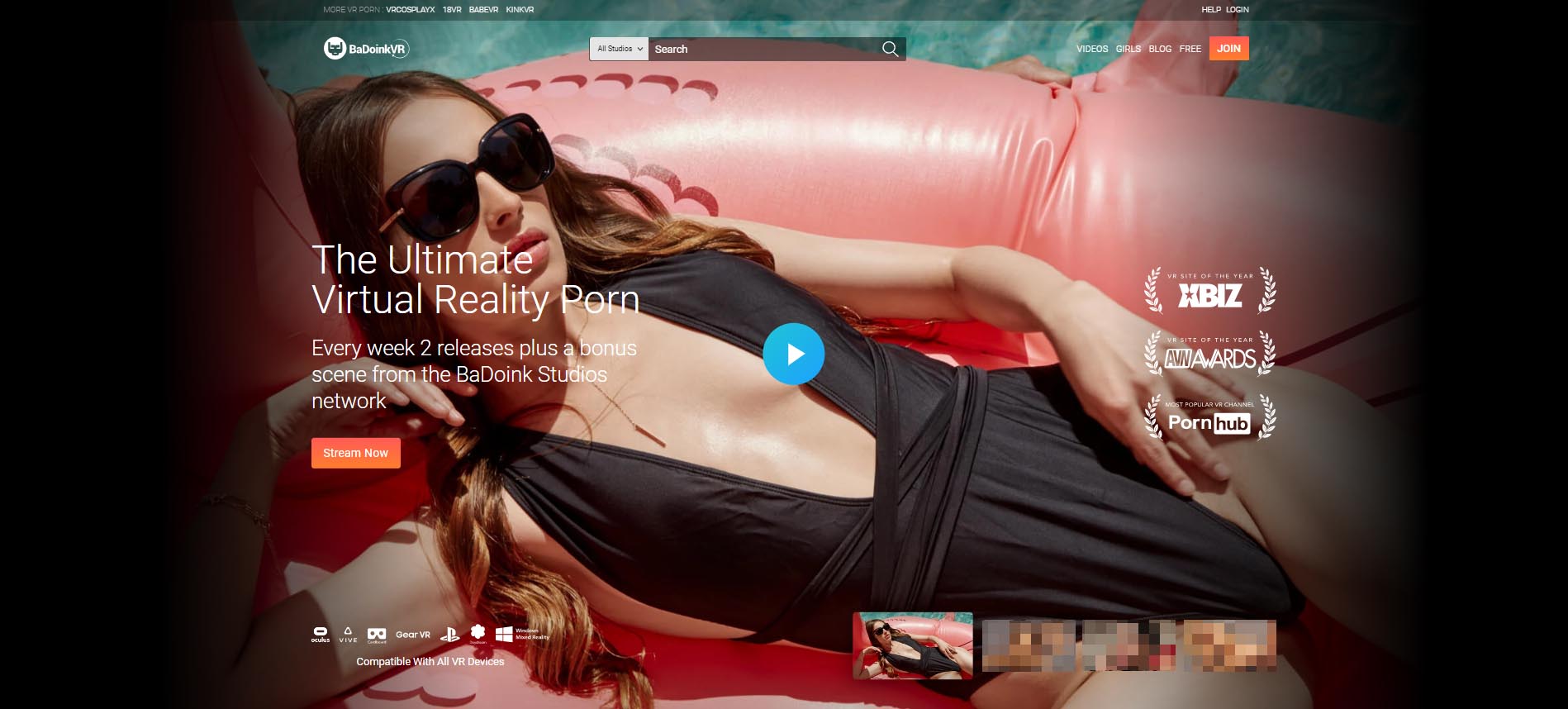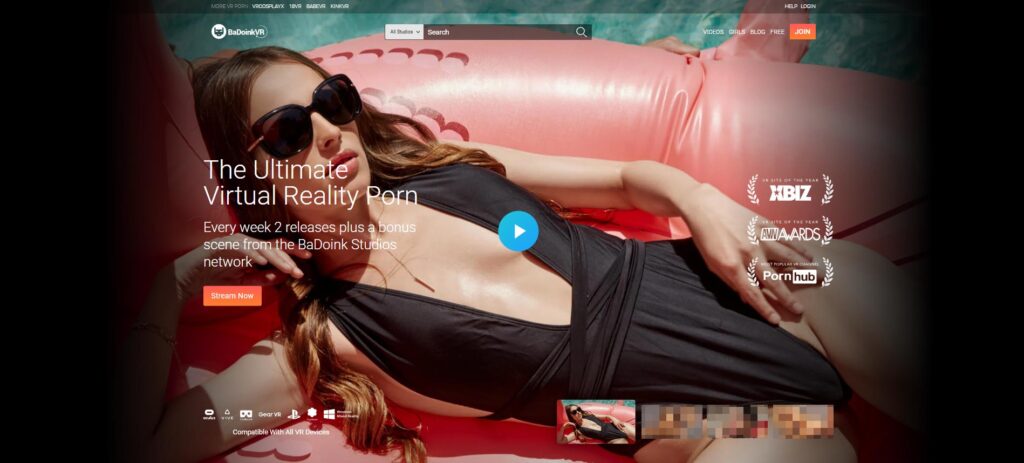 ⇒ BaDoink VR (Review) has so many categories you're bound to find something that gets you going! They've got girls of every nationality, shape, and size, so you're sure to find something that fits your tastes. But that's not all - they have toy content that will absolutely blow your mind. Make sure you check it out! And here's the best part - it's not just about the sex. They put a lot of effort into their storytelling, which takes things to a whole new level
Are there any good VR Porn games available for Pico 4?
How does Pico 4 compare to other headsets?
The main competition of Pico 4 is ⇒ Meta Quest 2 (Review).
First, both come equipped with Qualcomm Snapdragon XR2 processors and boast 128GB or 256GB of internal storage. That means you can store all your favorite VR Porn content without worrying about running out of space. Pico 4 is better than the Quest 2 with its 8GB of RAM, compared to the Quest 2's 6GB. You can enjoy 2-3 hours of VR fun on both devices, but the Pico 4 should last even longer.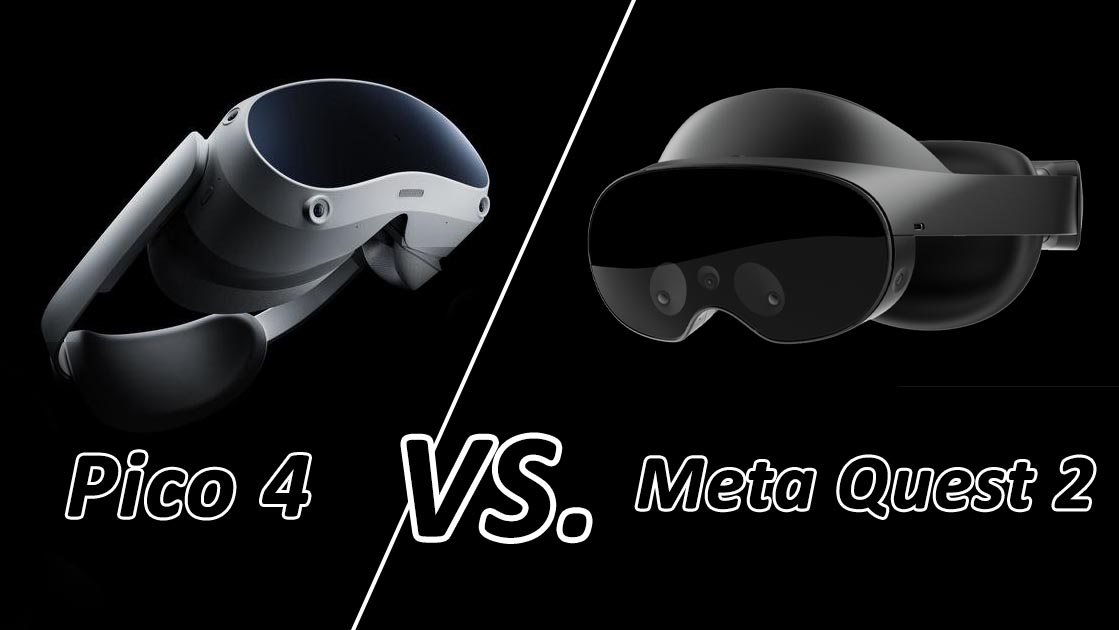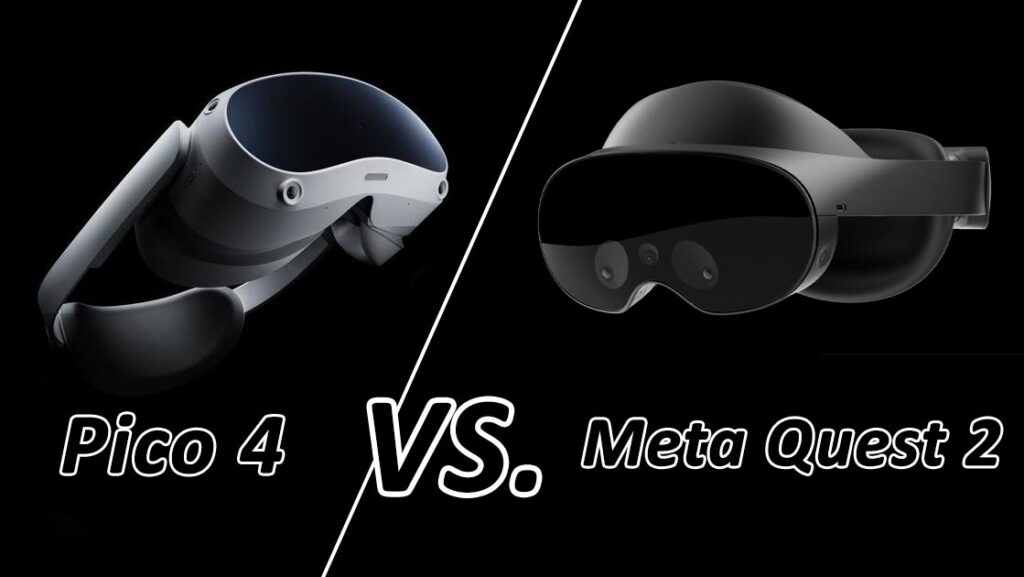 Both the Pico 4 and Meta Quest 2 can be tethered to a PC, giving you access to even more games through Steam and PCVR games. And when it comes to visuals, the Pico 4 offers a 2160 x 2160 per eye at up to 90Hz and pancake lenses, while the Meta Quest 2 still holds its own with 1832 x 1920 per eye at up to 90Hz and fresnel lenses. Pico 4 also has a 16MP color passthrough camera, while the Quest 2 has a monochrome passthrough camera.
Conclusion: Do we recommend Pico 4?
Pico 4 is a good option due to its high-quality display and immersive audio. Additionally, its lightweight design and comfortable fit make it easy to wear for extended periods, which is super important for those long VR Porn sessions with your favorite pornstars. And, if you're on the hunt for an awesome headset that'll give you a killer gaming experience on your PC, wired or wirelessly, check out the Pico 4!