This article is a detailed guide on how to watch VR porn with the Oculus Quest 2!
Start your Oculus Quest 2 and log in.
Go to your favorite VR Porn website and find your favorite video. 
We recommend ⇒ VRPorn.com (Review) -  The ultimate in VR pleasure without breaking the bank!
Launch the Oculus browser and log in to your account.
Find a video you like, maximize the window, and settle in for a mind-blowing experience!
Note: You can use the default Oculus browser or a third-party app as well: The best option is ⇒ Skybox VR. This app offers more features and customization options than the built-in browser or Oculus TV app.
Start your Oculus Quest 2 and log in.
Go to your favorite VR Porn website and find your favorite video.
If VRPorn.com isn't your cup of tea, no worries - we've got you covered with our ranking of ⇒ the best VR Porn Sites out there.
Find the download options for the video.
Select "Oculus Quest 2" (or any other headset you are using)
Launch the default Oculus TV app or any other app you are using (Skybox VR, Bigscreen or Virtual Desktop).
Find the video you downloaded and make sure you play it in 3D, 180 degrees.

Lay back and enjoy the ride!
Is Oculus Quest 2 good for VR Porn?
Oculus Quest 2 is not only good for VR Porn - It's one of the best and ⇒ the most popular headsets that VR fans use to date! This cutting-edge device has been the go-to choice for a lot of VR Porn enthusiasts because of its incredible upgrades and improvements over previous Oculus headsets. And with the introduction of ⇒ Quest 3, which is marketed as their most advanced headset, things will get even more incredible!
Quest 2 lets you enjoy all your wildest fantasies with crystal clear clarity. Thanks to its support of video resolutions up to 8K, you can enjoy your favorite VR porn videos in stunning detail and with no loss in quality. And that's just the beginning!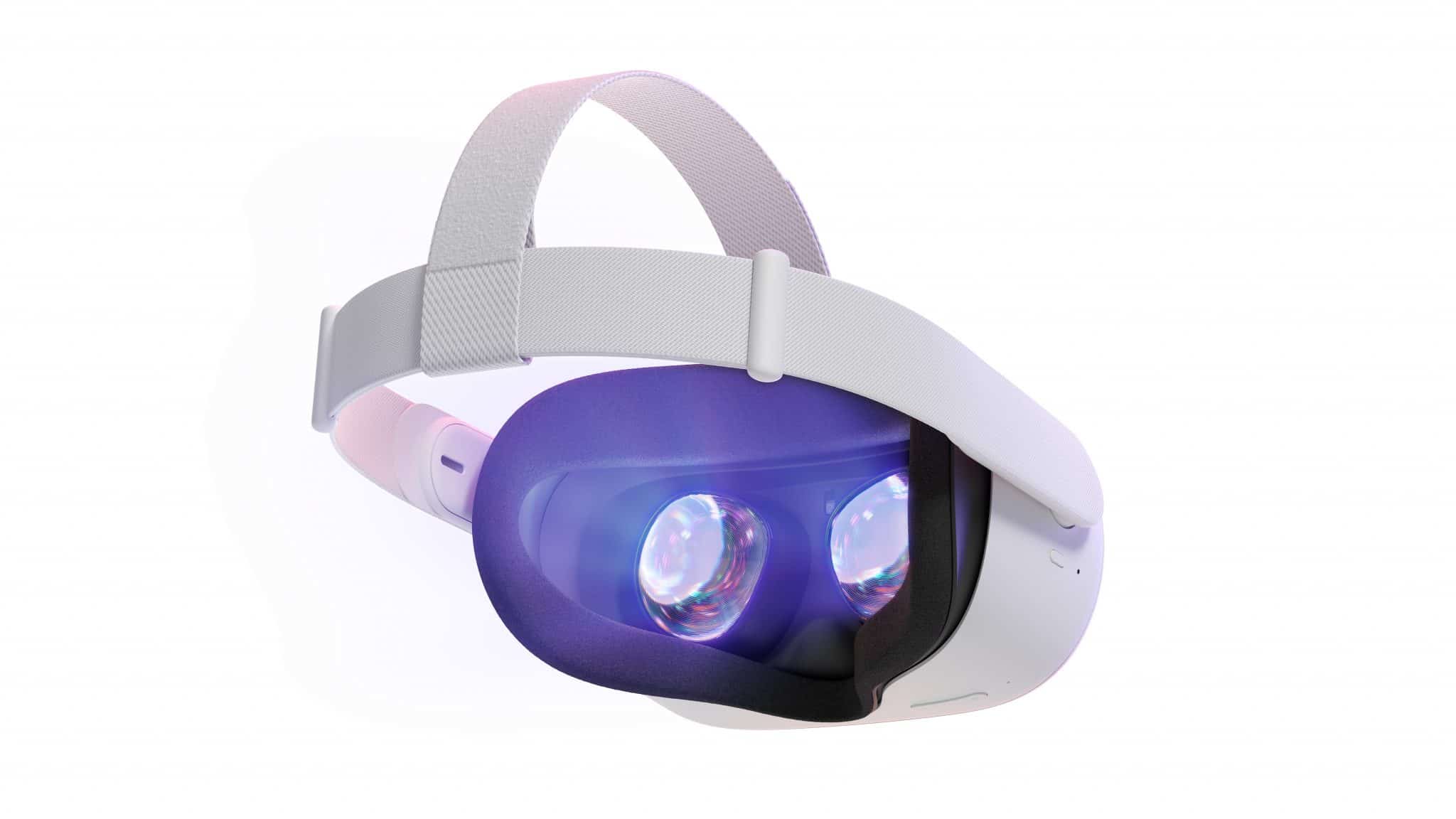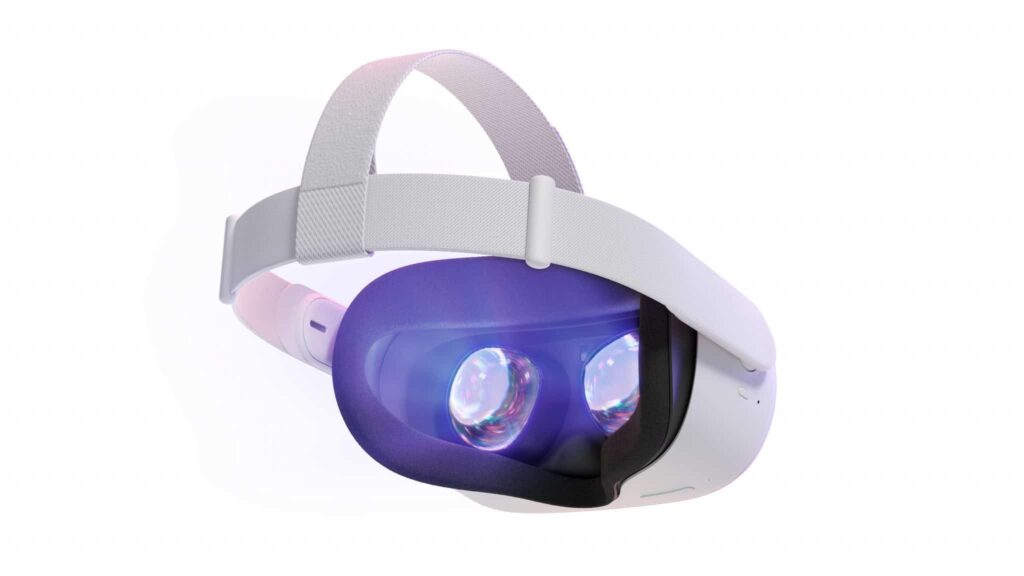 The headset is completely wireless and standalone, meaning that it doesn't require a PC or any external hardware to function. This makes it easy to use and highly portable, with no cables or complicated setup. In addition, The Quest 2 has advanced hand-tracking technology that lets you interact with the VR environment using your hands. This provides a more natural and intuitive way to navigate and interact with VR applications and VR Porn games. There is a reason Oculus Quest is one of the most famous headsets for porn!
An Update: Meta unveiled some thrilling updates for the Quest 2! First off, they've made the headset more accessible by reducing the price. You can now own the 128GB model for just $299.99 USD, and the 256GB version for only $349.99 USD! Also, Meta announced a software update that will increase the Quest 2's GPU and CPU performance. With this update, you can look forward to an up to 26% increase in CPU performance and a blazing up to 19% GPU speed boost. 
Where can I find the best VR Porn for Oculus Quest 2?
1. VRPorn.com - The most visited VR Porn site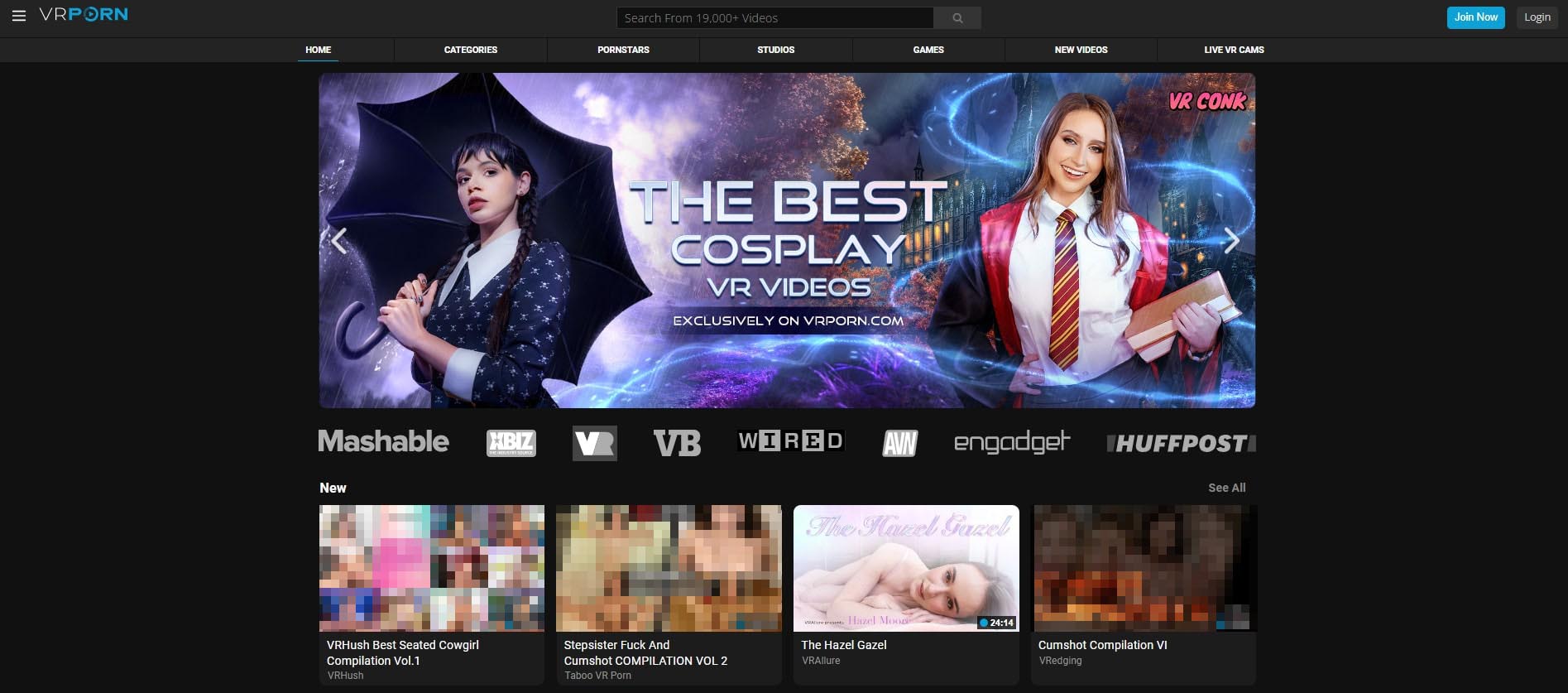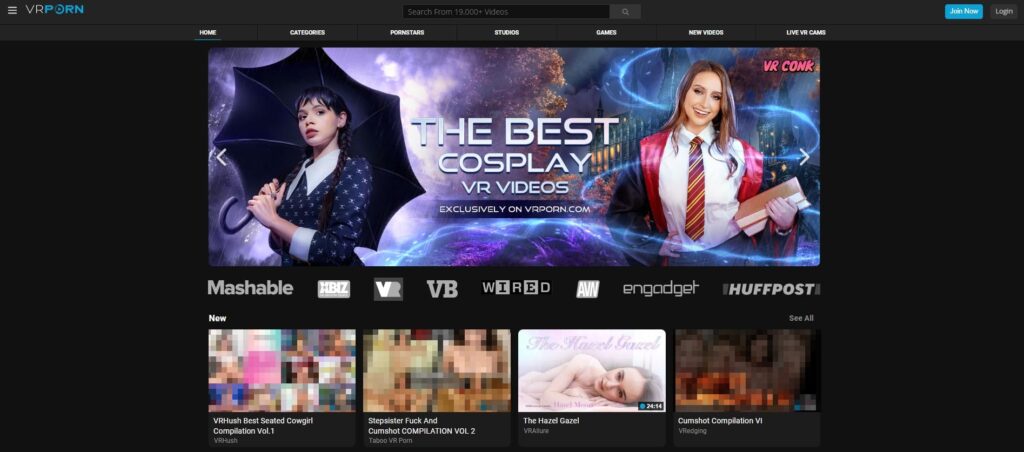 ⇒ VRPorn.com (Review) - These guys have all the top VR porn scenes from the best studios around. But wait, there's more! They've also included a massive VR porn games pack to take things up a bit. With these games, you can fine-tune your VR experience and make sure you're getting the most out of your investment. I mean…
2. Czech VR - The hottest Euro models!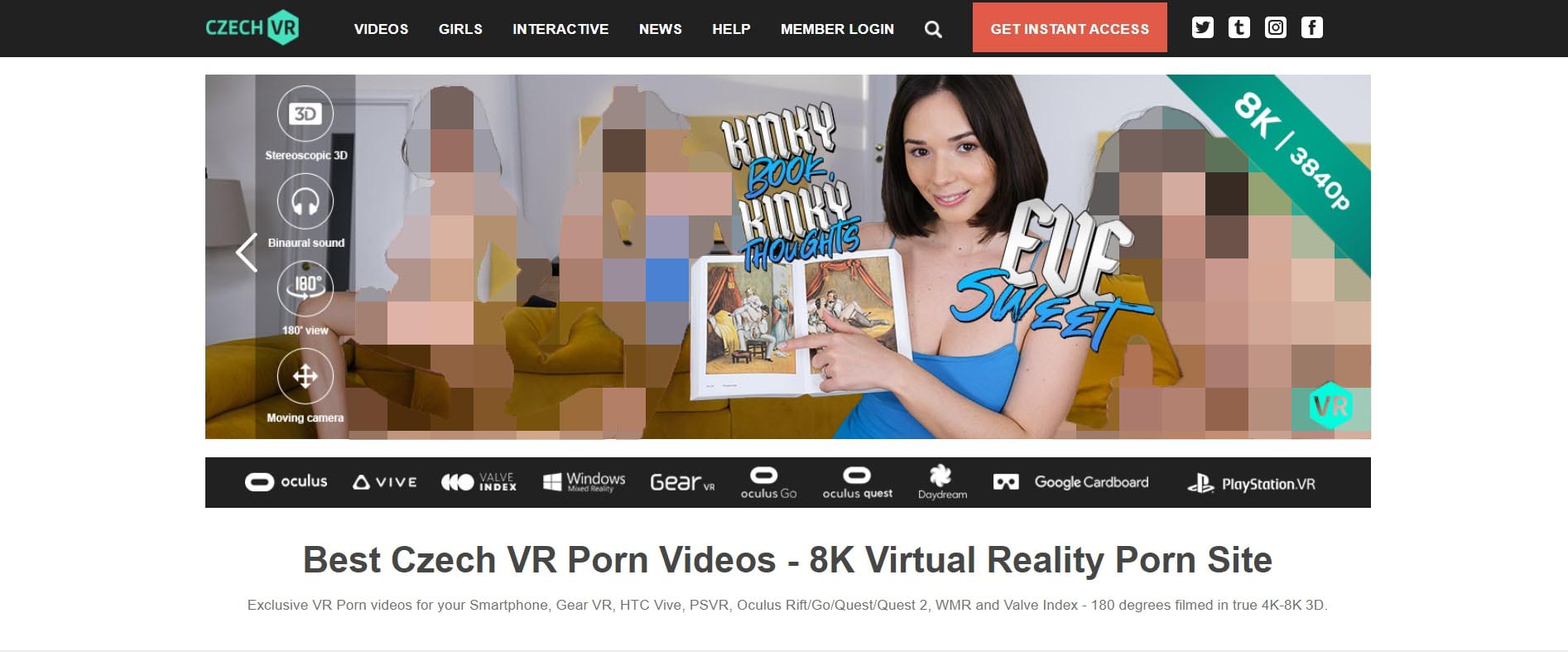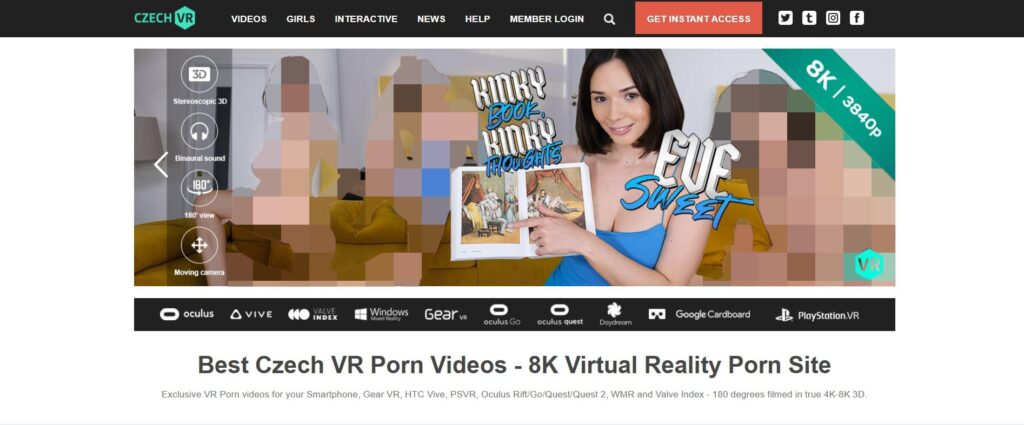 ⇒ Czech VR (Review) – The top EU studio with over 1000 videos, all available for download with a subscription. They provide excellent value with low pricing, going as low as $15/month. If you want to enjoy the hottest Euro models in 8k, check out Czech VR.
3. WankzVR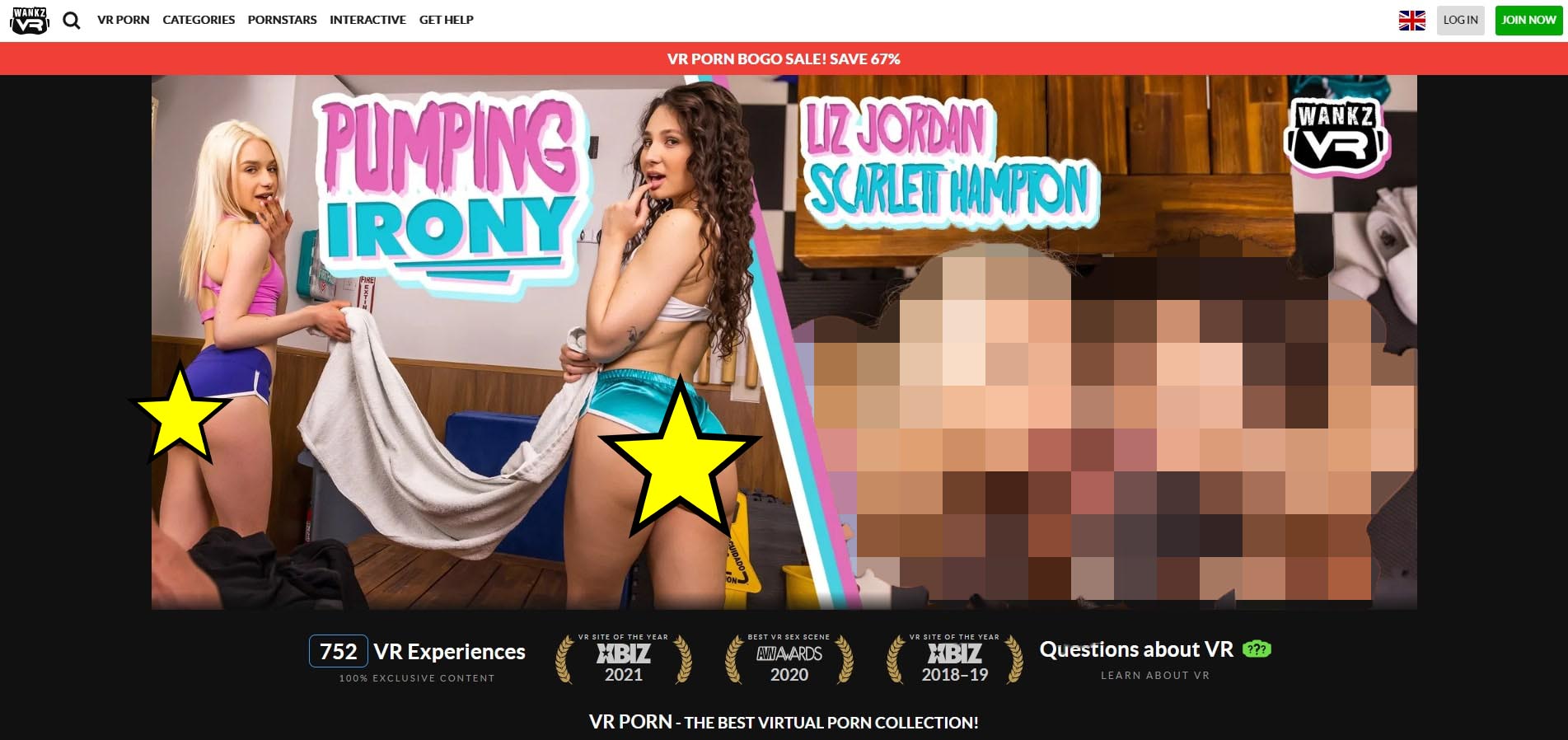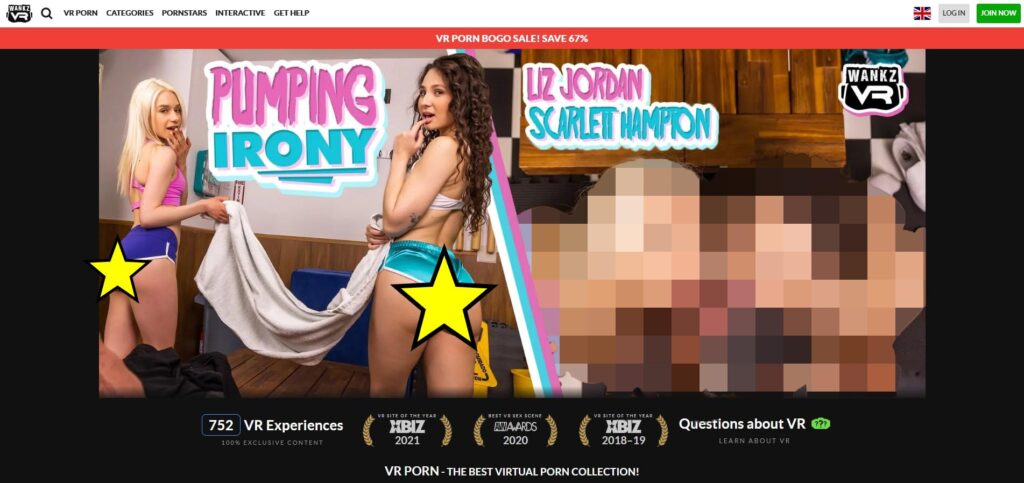 ⇒ WankzVR (Review) – Home to some of the hottest models in VR porn, with premium-quality content up to 7k resolution. If you're into Instagram-star lookalikes, then WankzVR is your site.
What else can I do with my Quest 2?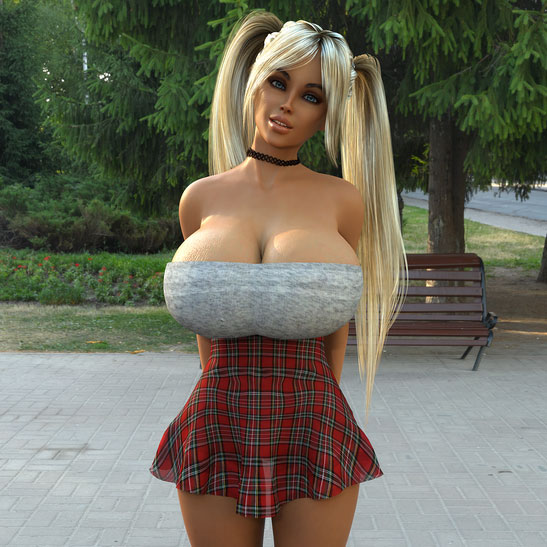 If you thought that Quest 2's sole purpose was watching incredible VR Porn videos, you're in for a treat! 
You can play some awesome VR Porn games on your Quest 2! And we've got a killer list of ⇒ the best VR Porn games to get you started! There is something you should know, though: Even though these games work like a charm on Quest 2, you won't find them on the official Oculus Store. So, there are two ways to do it: 
You can play games directly on your Quest 2. You can purchase them on the Oculus Store and find them in the "Library" on your device.
You can "sideload" games that are unavailable on the Oculus Store.
How to sideload games on Oculus Quest 2?
Create a Developer Account on the official Oculus dashboard. Click on "Create new organization", enter a name (any name will do) and click "submit".
Download and install the Android Debug Bridge (ADB) tool on your computer (Only for Windows). You need to find the "android_winusb" file and install it.
Enable developer mode on your Quest 2 by going to Settings > Developer > Enable Developer Mode.
Connect your Quest to your PC via a USB-C cable.
Allow the pop-up that appears on your headset (USB debugging).
Download and install the Sidequest app from their official website.
Find the games you want to install.
You should be good to go! Have fun!
Which interactive sex toys work best with Quest 2?
Another amazing feature of Oculus Quest 2 is its ability to sync up with some high-quality interactive sex toys. A lot of VR Porn websites offer this possibility, but each site has its own way of making the magic happen. Once you've got the lowdown on those, you can decide which site is your favorite and what toy you want to buy for the ultimate experience.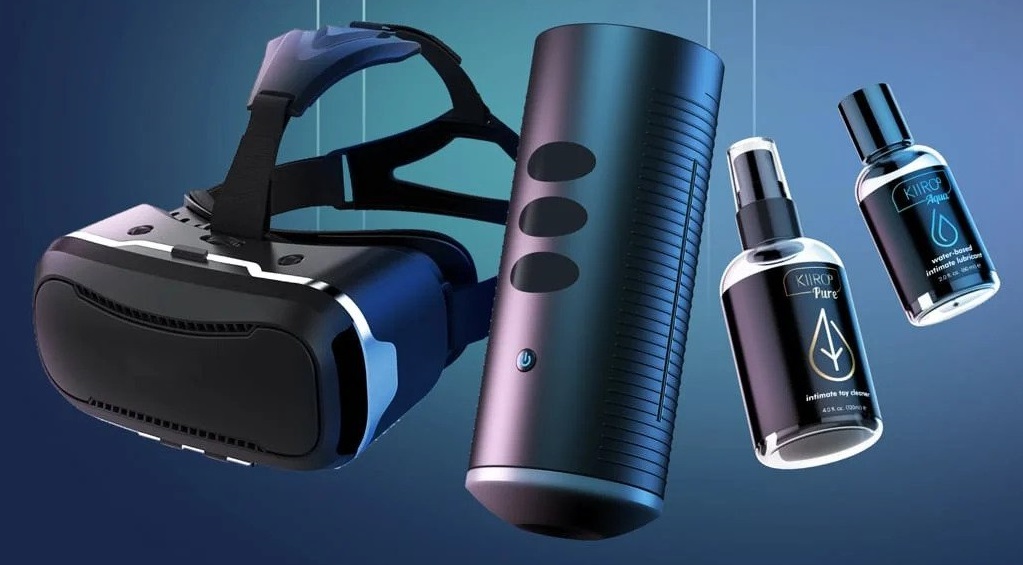 The Oculus Quest 2 is compatible with a wide range of teledildonic toys, so you can take your VR experience to the absolute maximum! With compatible teledildonic apps and devices, you can control the vibrations and intensity of your toy while immersing yourself in some super-hot and steamy VR Porn action! Imagine feeling the sensations of the game or video you're experiencing in real-time. It's a whole new level of sensory immersion that will absolutely rock your world!
Check out our list of ⇒ the best Interactive Sex Toys if you need help deciding which one to get!
Can I store VR Porn videos directly on Quest 2?
Absolutely! The Oculus Quest 2 comes with two different memory capacity options: 64GB and 256GB. The 64GB version is the base model, while the 256GB version is the higher-end model.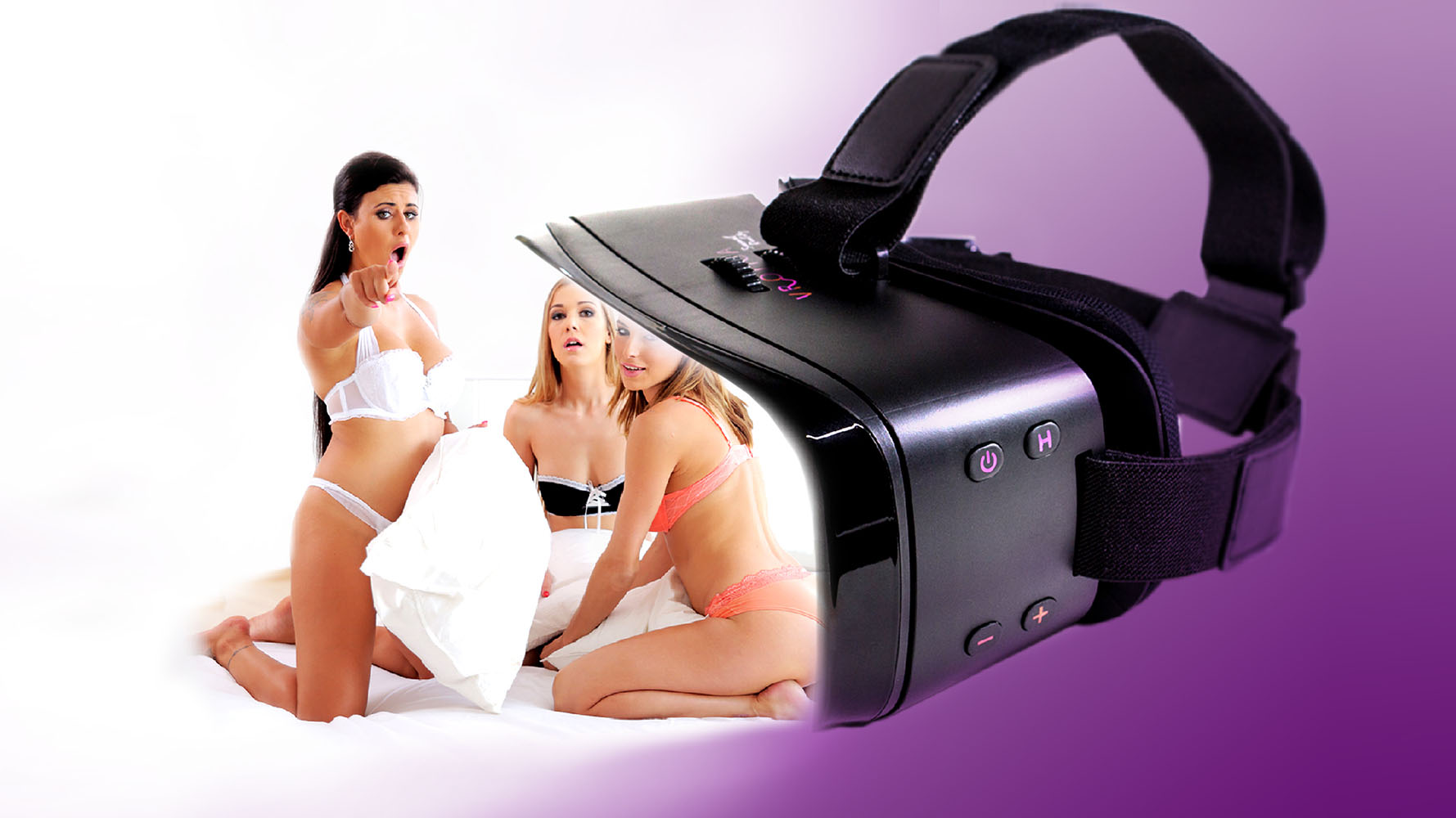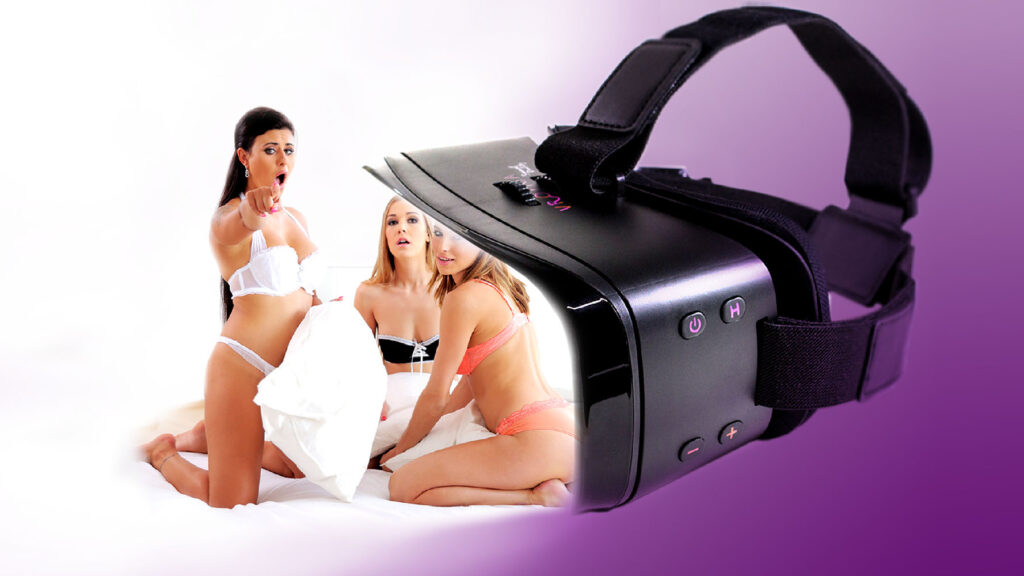 The 64GB version is suitable for most users who plan to use the headset for gaming, streaming, etc. It has enough storage space to download and install a ton of apps and games, as well as store photos, videos, and similar files.
On the other hand, the 256GB version is ideal for us hardcore VR Porn fans who download and store large amounts of VR Porn! So if you're someone who loves watching high-quality VR Porn straight from your Quest 2, then the 256GB version is the one for you! You can watch all the juicy 5K, 6K, and now the best quality 8K VR Porn videos without worrying about running out of storage. Those bad boys can take up to 10 GB!,
Conclusion: Do we recommend Oculus Quest 2 for VR Porn?
VR porn is the future, my friend! If you want to experience it like you're really there, you need the best video quality, great plots, and pixel density. It's all about feeling like you're actually fucking your favorite pornstar, not just watching someone else do it. And with the Oculus Quest 2, you can do just that! The Quest 2 has amazing specs that make every VR porn video look and sound better. Plus, with the 256GB version, you'll have plenty of space to store all your favorite videos and games. 
Not to mention, the Quest 2 has better audio than its predecessors, with binaural sound capabilities that make every moan and groan sound like it's happening right next to you.
So, if you want to join the VR porn revolution, get yourself an Oculus Quest 2. It's affordable, powerful, and the best headset for VR porn overall!