Quick & Easy: Is VirtualXPorn worth it?
Kinks galore!
Great variety of chicks
Natural chicks and unique scenes
A free Cardboard headset!
Safe and anonymous billing
Cool extra sites
VirtualXPorn is where you go when you're in the mood for some VR Porn that's not strictly traditional. What's traditional and what's not probably depends on the individual, but this studio offers some stuff you won't find on your everyday VR Porn Sites. Read on.
What kind of content can I find at VirtualXPorn?
VirtualXPorn is among the newer VR Porn Sites.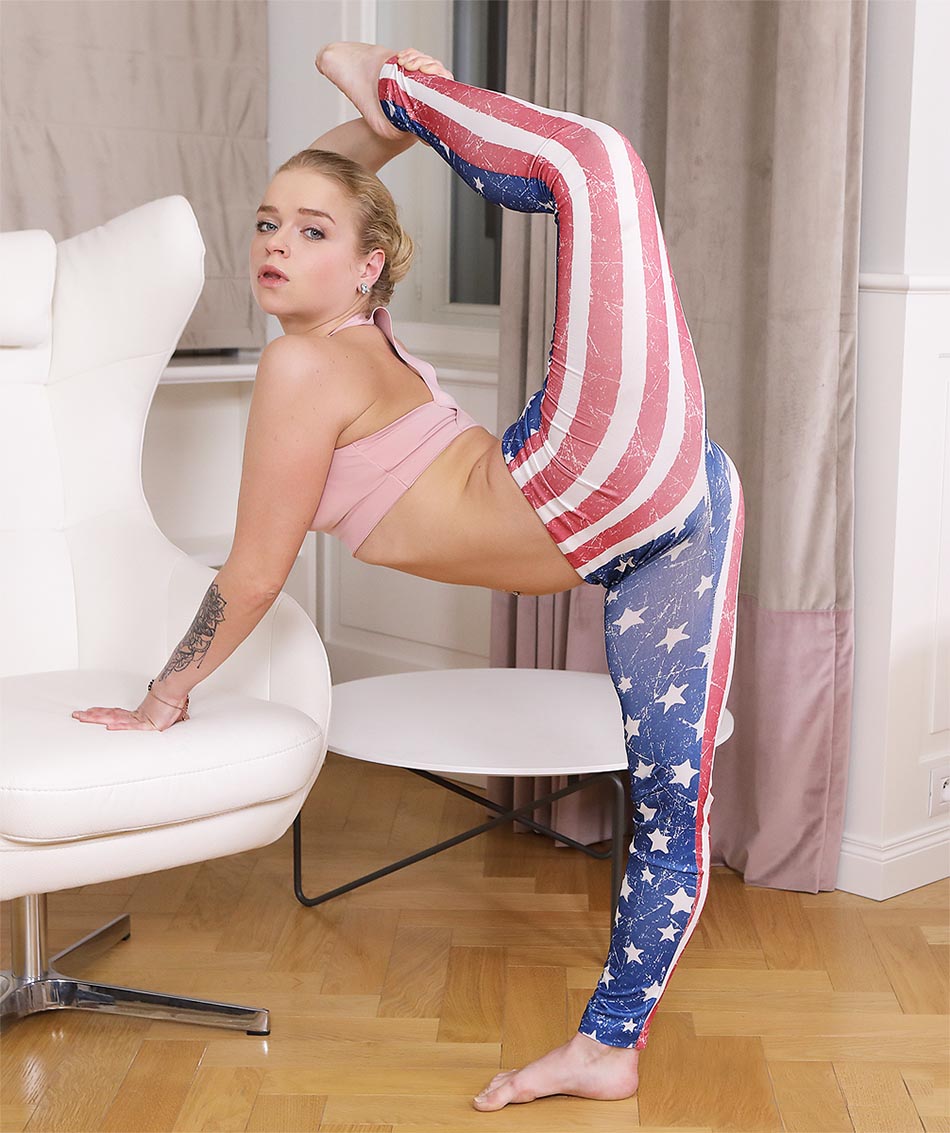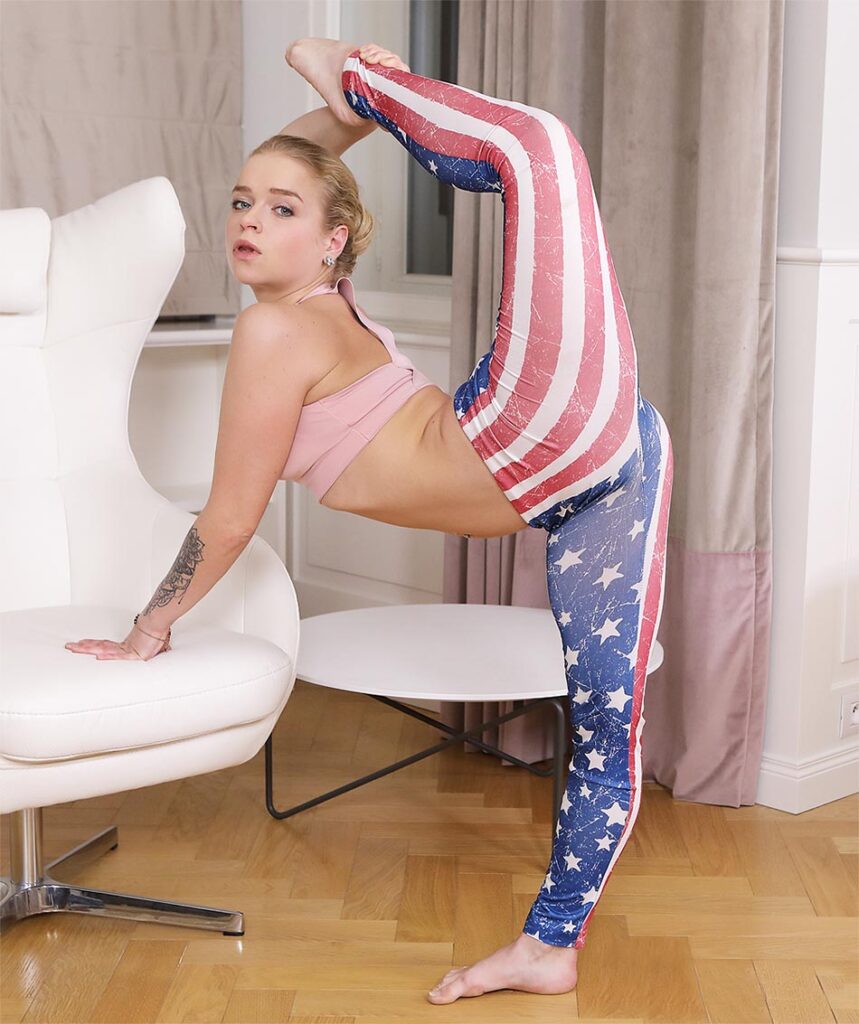 They launched their site in 2019, and from the beginning, you could see in which direction they were headed. Pregnant chicks, very flexible teens who will bend their backs to suck your dick, giant toys, gaping, fisting, rough fucking, double and triple penetrations (with toys), smeared makeup, ⇒ blowjobs, ⇒ anal (some of the best anal scenes I've watched), and everything insane in between! This is my destination whenever I'm in the mood for something more extreme. You don't get the classic dungeon BDSM like on ⇒ KinkVR (Review), for example, but it's a lot of fun if you're into these kinks! And I love that about a VR Porn studio - they aren't afraid to explore some uncharted porn territories. Most new studios fall into the trap of producing more "commercial" porn. Not VirtualXPorn! That's always good to see!
So far, VIrtualXPorn has racked up 130+ scenes in their library, and their average video is about 20 minutes long. Sure, you'll find 50-minute videos as well as 10-minute ones. And that's good. I mean, depending on how much time I have, I'll either slap on my headset and spend an hour wanking, or I'll just do it in 10 minutes - rabbit style. Overall, there's a lot to choose from on VirtualXPorn, and if you're into this kind of stuff, waste no time.
5/5!
Does VirtualXPorn have a good variety of scenes and models?
VirtualXPorn, as I already said, is not afraid to experiment. That's something we need in the industry. If VR Porn becomes all mainstream, a bunch of niches will go away. So this site is like a sanctuary for fetishes that mainstream studios won't touch. The models are different too. The vibe is just different. Good different. The chicks you'll fuck at VirtualXPorn are really diverse. From ⇒ MILFs, ⇒ BBWs, ⇒ teens, hell - even grannies, a bunch of pregnant chicks, ⇒ big tits, ⇒ big asses, petite looking pornstars… they've tried to cover everything. If you're into BBWs, check out their pornstar roster - you're in for a surprise!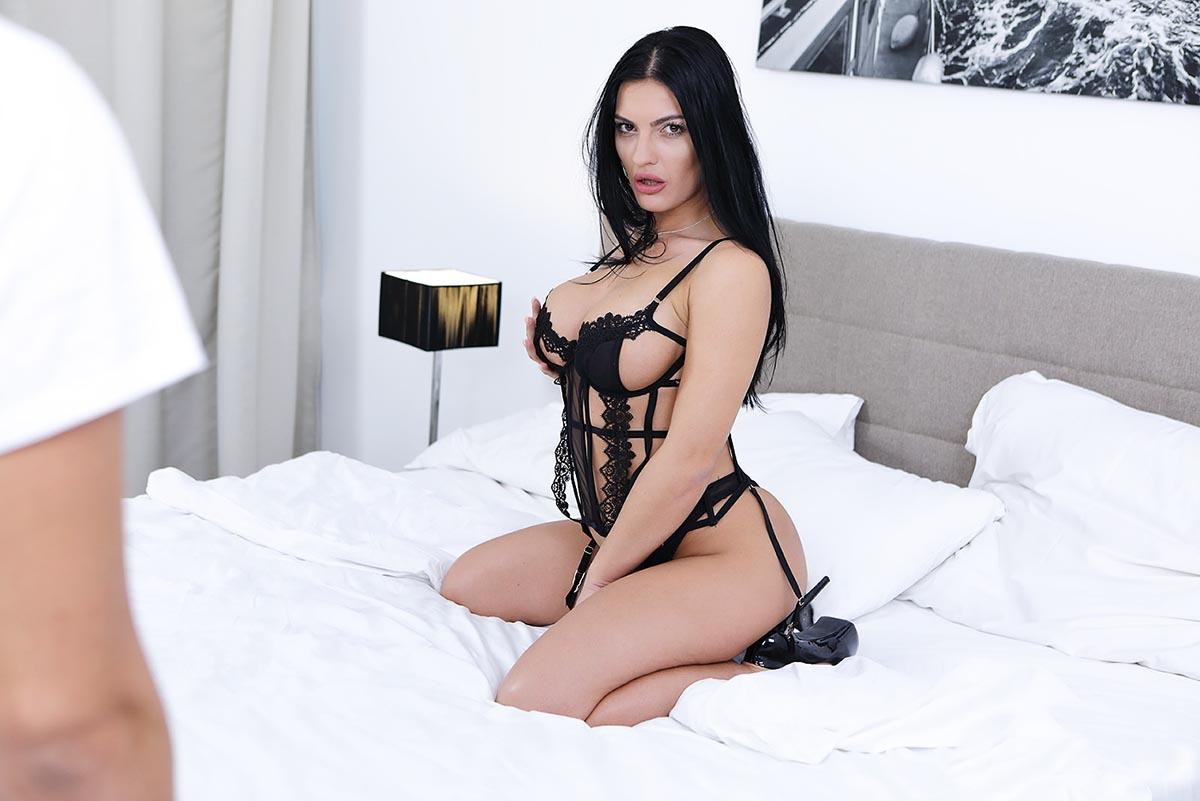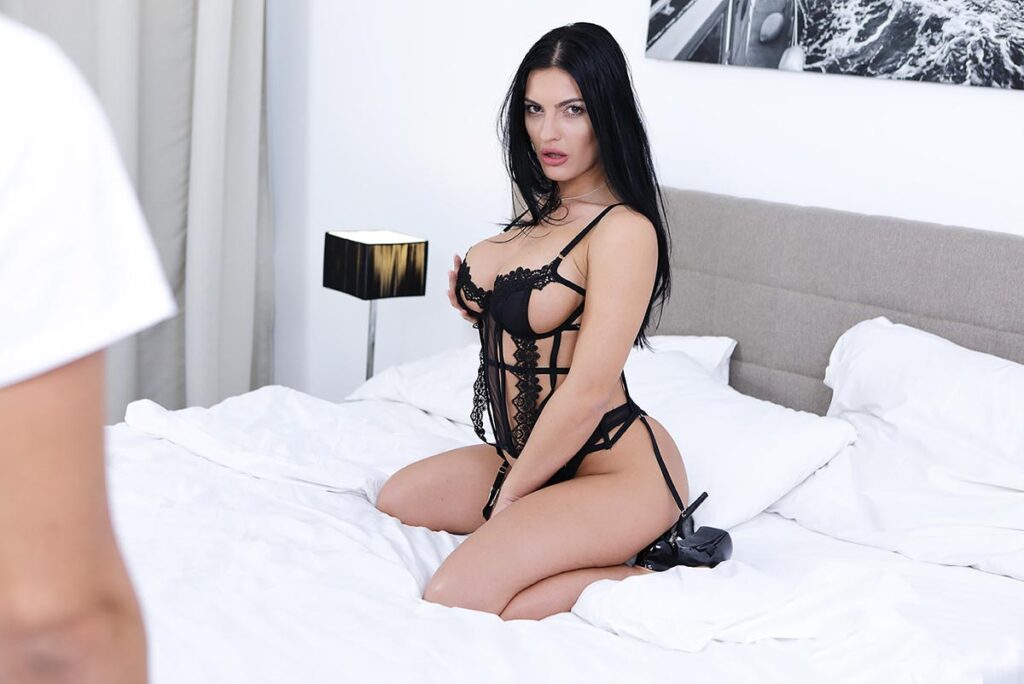 The scenes themselves are similarly varied. You get everything - solo scenes, ⇒ masturbation, ⇒ lesbians, fucking and sucking in positions you haven't seen in VR before… I just love the scene "Flexi Rebecca Dark Anal Fist Fucked" with Rebecca Dark. Pushing that giant colorful dildo into her ass was just something amazing for me. And those gapes, my God…
Regarding locations, you'll fuck these sluts in a home setup. No experimentation like outdoor sex and stuff like that.But the things you'll do these chicks more than make up for it. Oh, and there's not much in terms of the storyline either - it's more about the pornstar and the action itself. I don't mind that, but if you're a fan of a good storyline, you should know that it's not the most developed aspect of their videos.
4.5/5 from me.
VirtualXPorn's site is simple. A dark background with the Latest Releases, Upcoming Releases, Latest Galeries, Models, and the list of Bonus Sites, as you scroll down. The top of the page gives you pretty much the same filters - Photos from the sets, VR Movies - their library, the Models they work with, and the Login options. It would be good if they included longer descriptions of their videos. They are very short - most of the time, it's just one sentence. On the other hand, you get free trailers, info on the length of the scene, the featured model(s), and the download options. The videos can be streamed and downloaded as much as you want.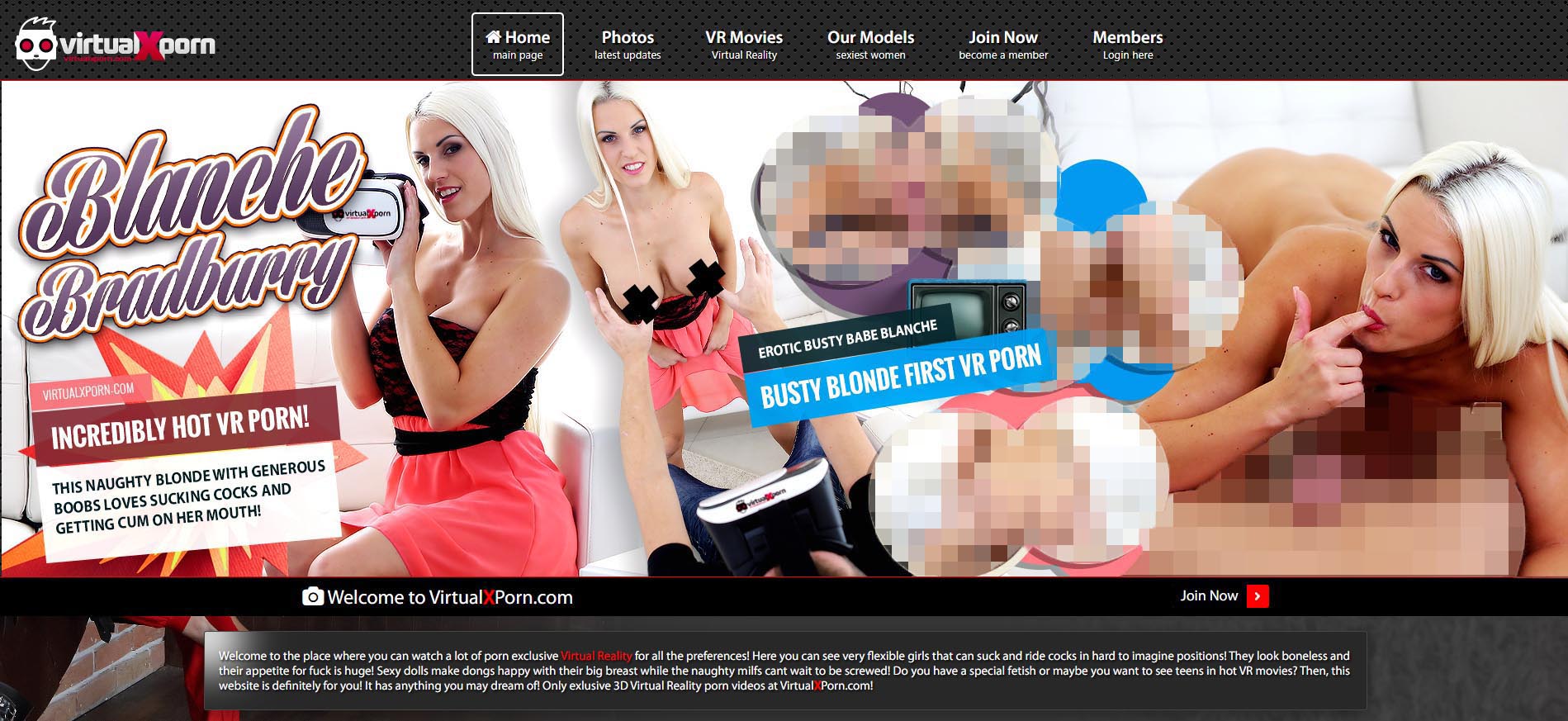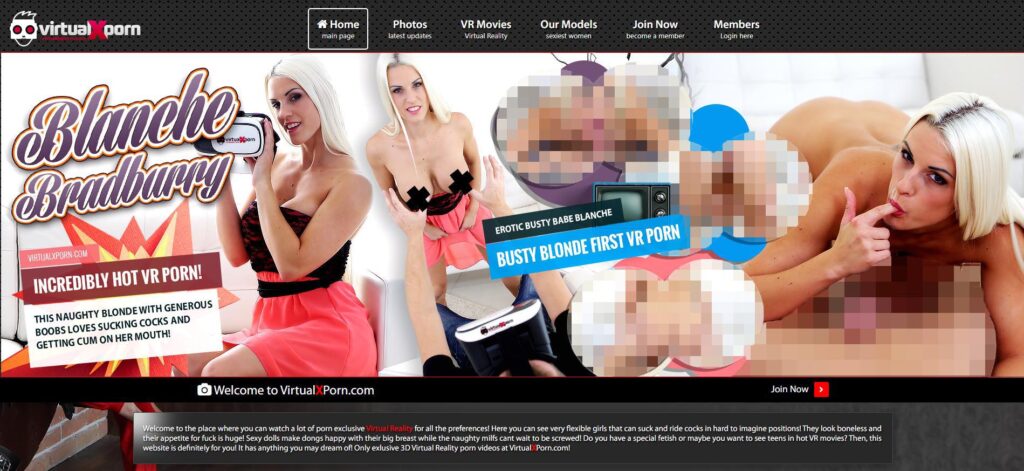 About the extra sites - you get access to 100+ additional 2D sites that are just as crazy as VirtualXPorn. With site names like SpandexPorn.com, CrazyPregnant.com, ChubbyWorlds.com, GrannyGude.com, etc., you know you're in for a wild ride with this subscription! VirtualXPorn has another trick up its sleeve, though! Oh, I love this trick! You get a free ⇒ Cardboard VR Headset if you subscribe! Just fill in the delivery details, and that's it! This is an excellent chance if you're looking to get started with your VR Porn journey and if you also happen to be super-kinky! 
5/5 from me here!
What's the audiovisual quality like?
VirtualXPorn has 4K videos. A bit strange, considering that the industry standard is now 8K, and we're probably looking at a 12K revolution soon, with VR Bangers having already uploaded ⇒ the world's first 12K VR Porn video "Pheromones Temptation" with Ryan Keely. Check it out; it's excellent! Also, some of the top VR Porn Sites nowadays shoot scenes exclusively in 8K - sites like ⇒ VR Hush (Review), ⇒ VR Bangers (Review), ⇒ Czech VR (Review), ⇒ VirtualRealPorn (Review), etc.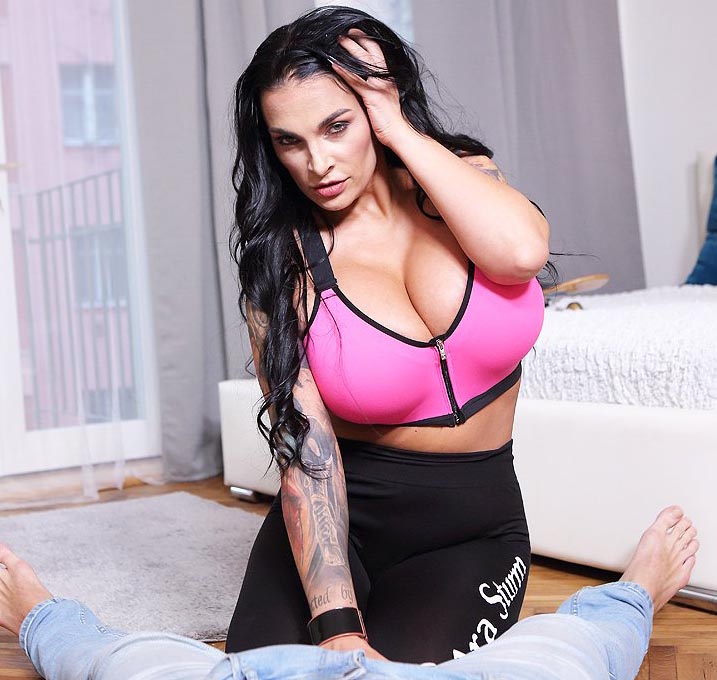 Although VirtualXPorn's videos are in 4K, they are sharp and clear. The camera work is great, and the post-production is as well. It shows that you can still make a good VR Porn video even if you don't have the latest tech. However, the difference is obvious when you compare it to the latest 8K videos. VirtualXPorn definitely needs to upgrade its rig if they want to compete with the big dogs in the industry. I have to say that I love the camera positioning in their videos. Especially in the reverse cowgirl, like in their video titled "Monster Breast MILF Anal Fist Fucked" with Laura Titaphea, where she's riding you while you push a dildo in her big round ass. So hot. Or literally every single scene with Sandra Sturm. Especially the deepthroating ones!
4.5/5 here.
Is my headset compatible with VirtualXPorn?
VirtualXPorn offers downloads for ⇒ Oculus Rift, ⇒ Samsung Gear VR, ⇒ Smartphones and PC. The FOV is 180 degrees. Sure, 360 degrees is good, but why would you want to look behind when the action is in front of you anyway? 


If you need step-by-step instructions on setting up your VR Headset, check out our Guides on how to watch VR Porn on every device!
Pricing - How expensive is a subscripion?
If you're into this type of content, it's not expensive. Because you get some crazy fun at VirtualXPorn that you won't get elsewhere. Sure, some studios offer better quality for a lower price, but their content is far from VirtualXPorn. Also, consider that you'll get a free Cardboard Headset and a whole bunch of extra sites!

The billing is safe and anonymous, as it should be. You won't get any references to adult stuff on your bank statement, and you won't need to worry about scams or malware.
Conclusion - Do we recommend VirtualXPorn?
Kink VR Porn Sites like VirtualXPorn are a must in the industry. These guys keep the less common fetishes alive, and if these kinks get your dick going, go for it! For my money's worth, I've had, and I'm still having a lot of fun with this studio whenever I'm in the mood for something more extreme.
VirtualXPorn: Our Summary
VirtualXPorn is a cool niche VR Porn Site that will give you amazing unconventional sex with even more amazing chicks! For all the fans of wilder kinks!