Trans VR Porn is a huge niche! You'll get to fuck the hottest trannies in the industry, and here's the top 10 for you:
⇒ Grooby VR (Review) with Ciboulette!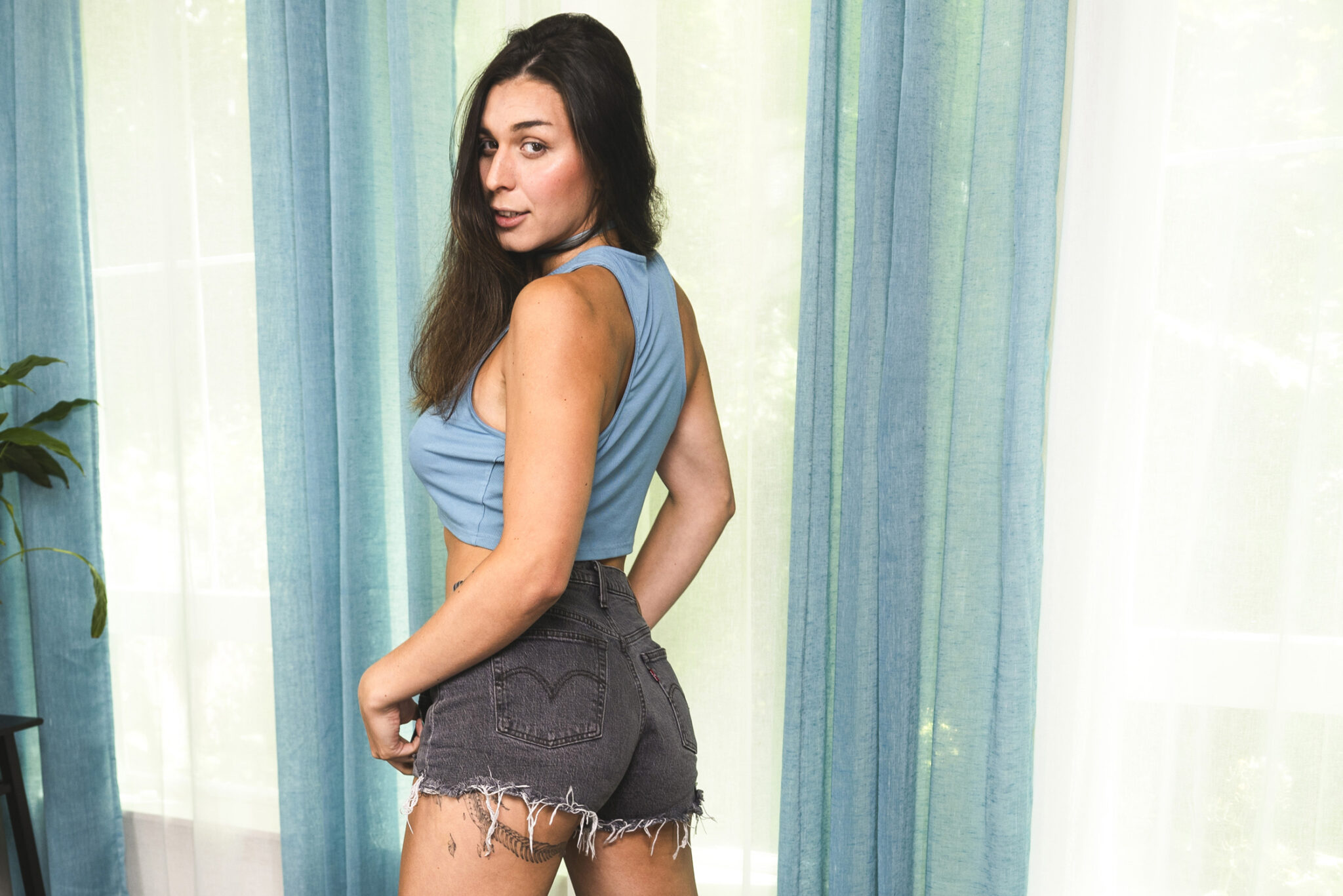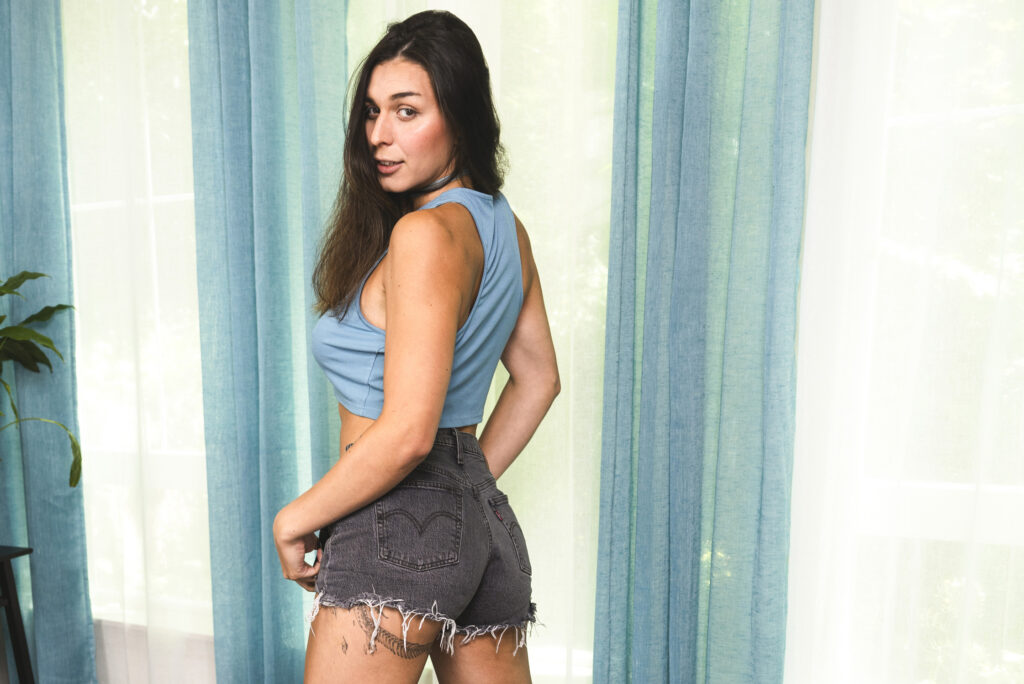 Hey, so you went to The Big Game, and bummer, your team didn't win. But guess what? Trans VR Porn star Ciboulette has an awesome plan to cheer you up! It involves getting naked and doing some fun stuff! After an amazing blowjob, Ciboulette rides you, her cock bouncing all over. You get to fuck her from behind, and in the end, the game doesn't seem so important.
⇒ TSVirtualLovers (Review) with Izzy Wilde!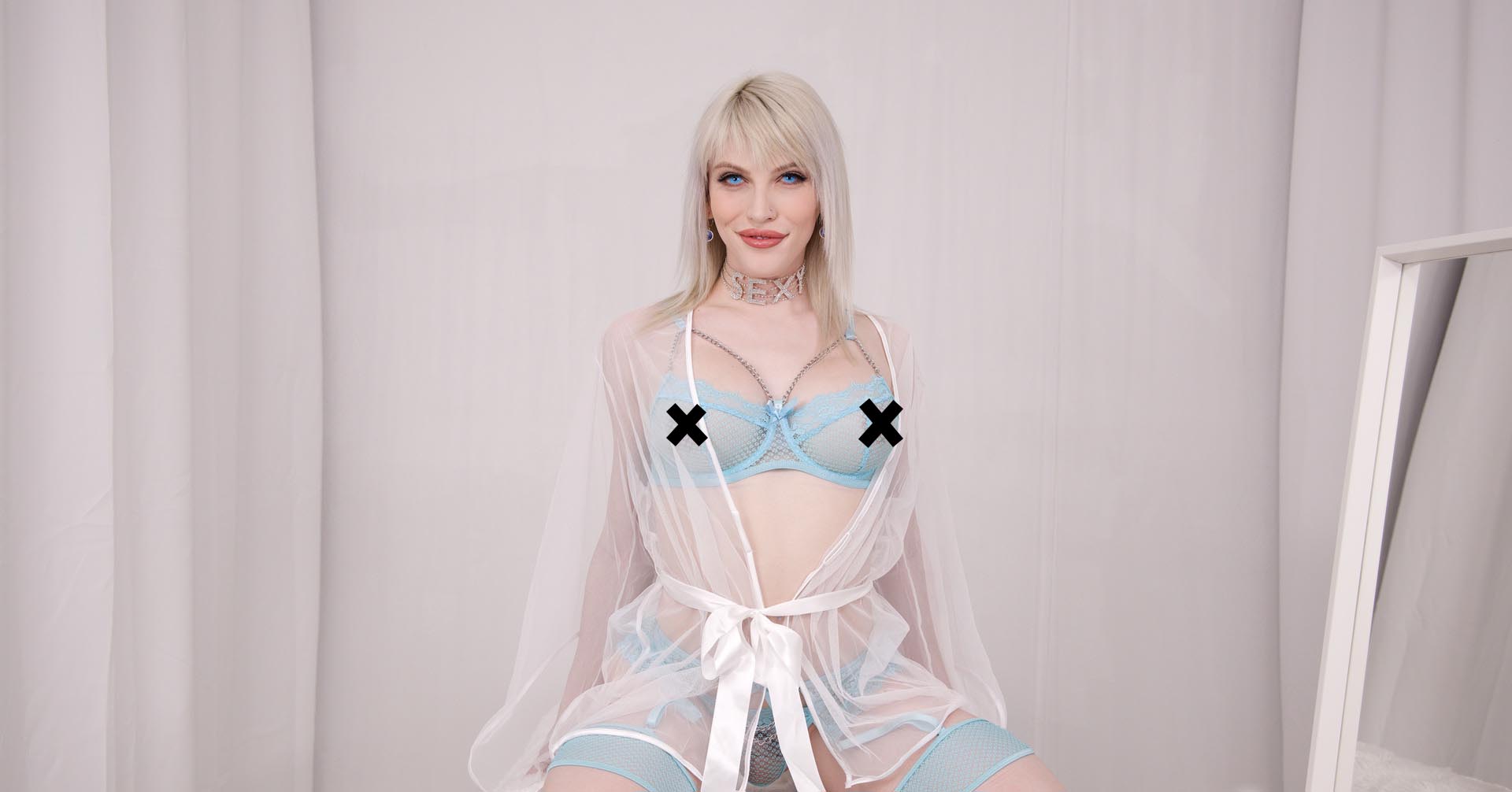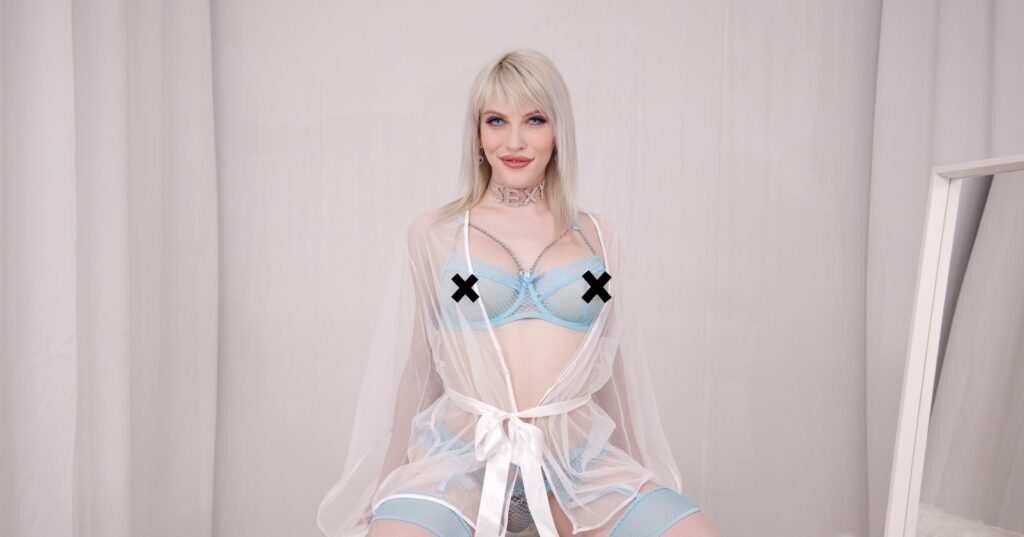 You sneak into this cool white box, wondering what's in store today. And guess what? It will be wild with Izzy Wilde, a seriously hot trans-girl. She's rocking that turquoise blue lingerie, asking if you've been peeking. Hell yeah, you can't help but admire her! Her blue eyes are stunning, and that tongue piercing adds a naughty vibe. And that tattoo on her back? Damn, you know what they say – "crazy in the head, fantastic in bed."
⇒ Grooby VR (Review) with Nikki North!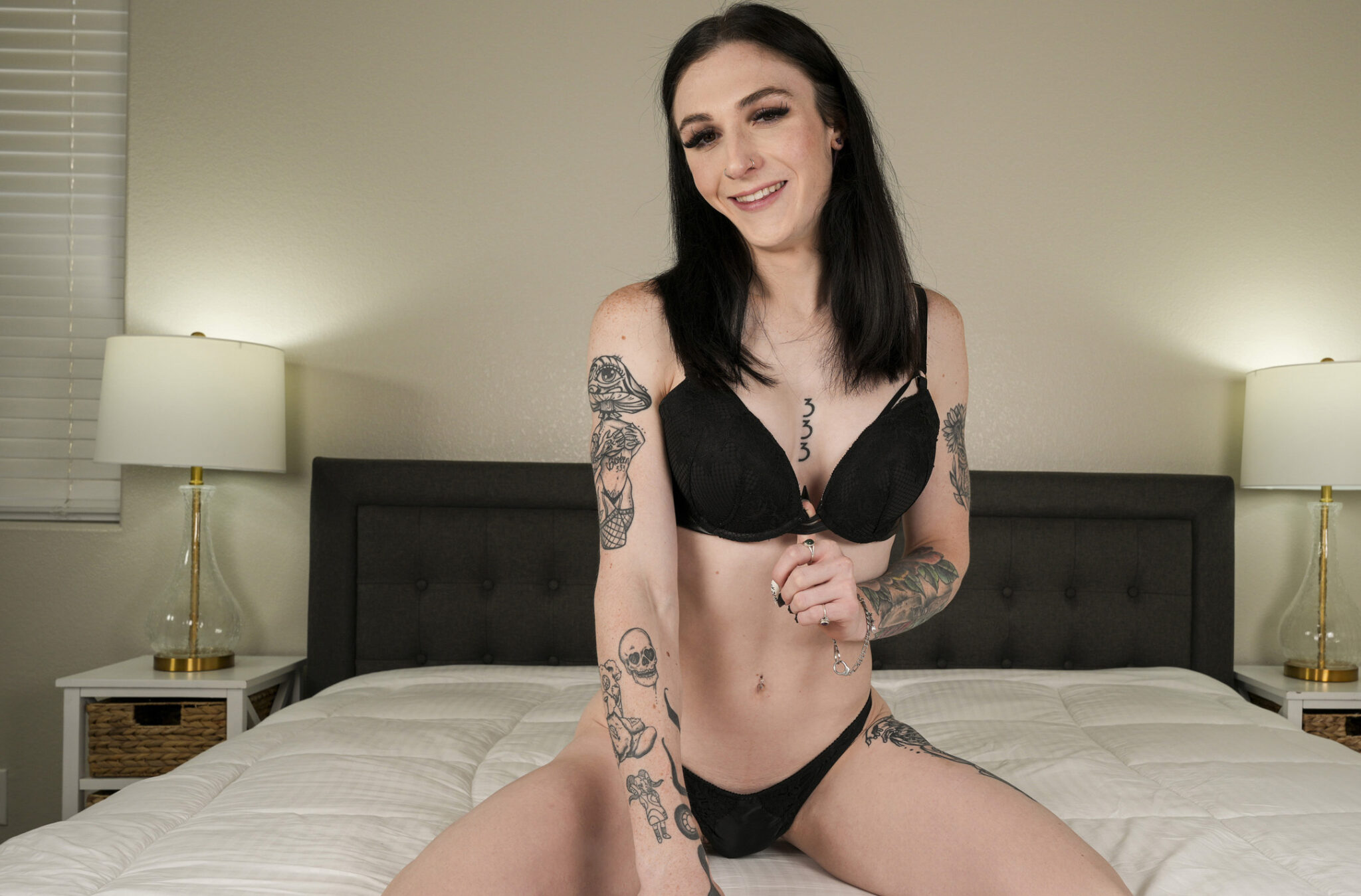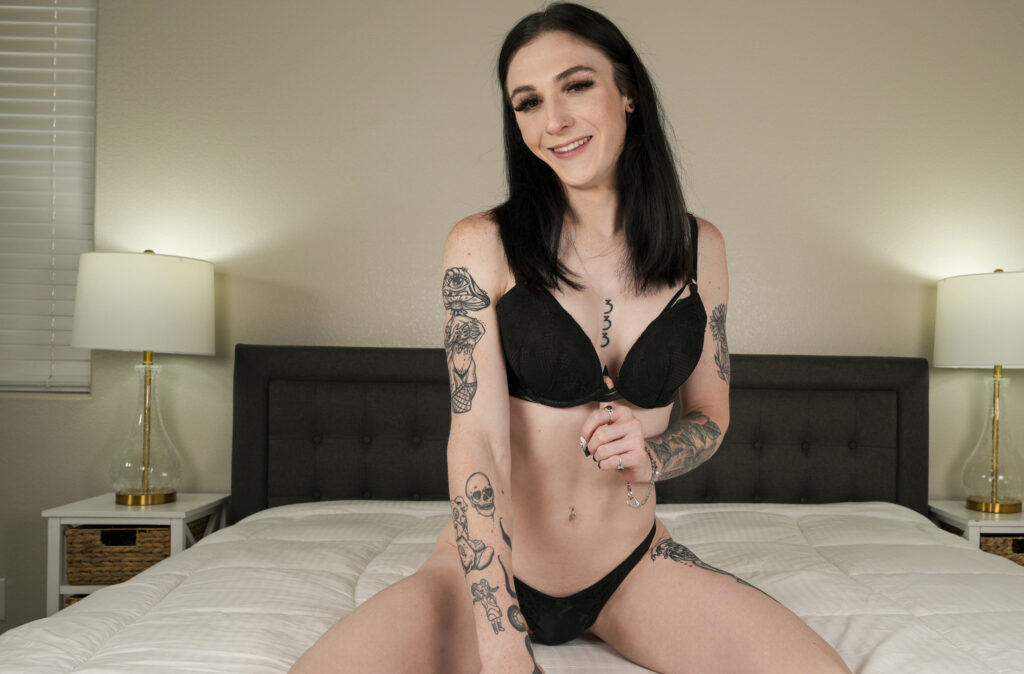 Let the Magnetic North be your guide to Nikki North, who's here to brighten your day! Nikki is all about that dick - she loves it, sucking dick, getting fucked by dick, and just embracing everything dick-related. And when you're together, it's a perfect match! Nikki sucks your dick, and you suck hers before mounting your dick and fucking your brains out!
⇒ VirtualRealTrans (Review) with Raianny Duarte!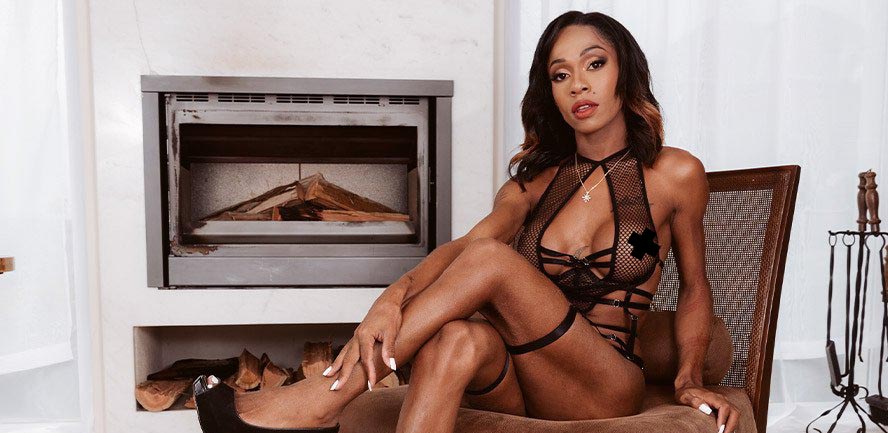 Get ready to have your mind blown by this super sexy photoshoot featuring Raianny Duarte! She's rocking her sexiest black lingerie, the one you absolutely adore. You'll be snapping pics as she poses, capturing her beautiful face, her bootylicious curves, and those fabulous boobs when she's sitting on your lap. And guess what? At one point, she even takes the camera herself and starts taking pics of your hard dick before she lets you put it in that amazing ass of hers!
#6: Hepburn Comes To Town
⇒ Grooby VR (Review) with Patrice Hepburn!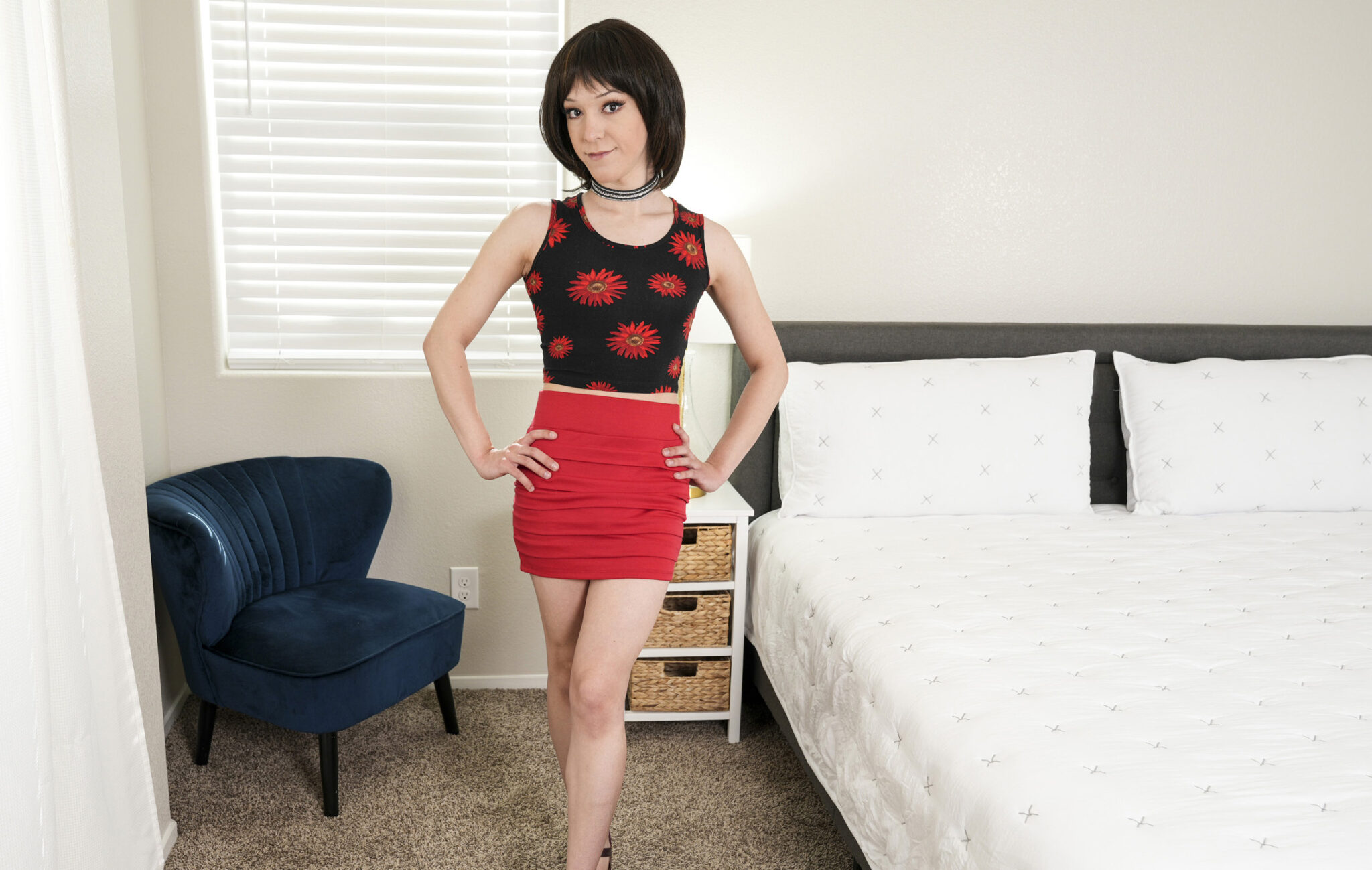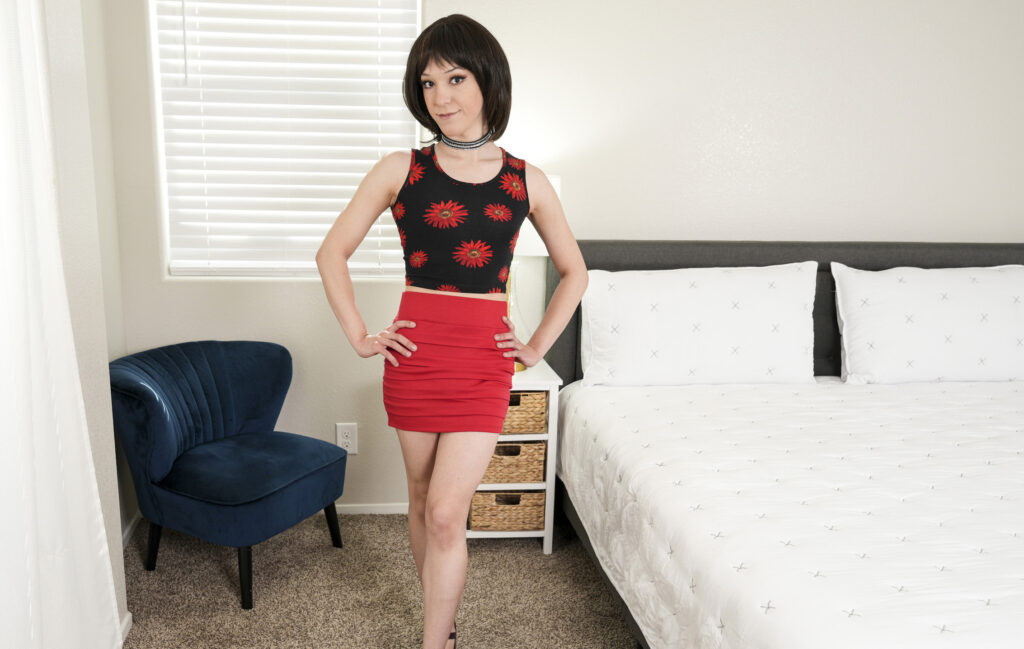 Alright, it's time for Patrice Hepburn, the hot petite tgirl next door who everyone loves! She's here in a sizzling red & black outfit and all set to strip down just for you! But hold up, before she even gets undressed, she decides she can't wait and starts sucking you off like crazy! Now, it's Patrice who can't hold back, and she undresses you, so she can impale herself on your dick and get filled as she rides you!
⇒ VRB Trans (Review) with Gabby Ferraz!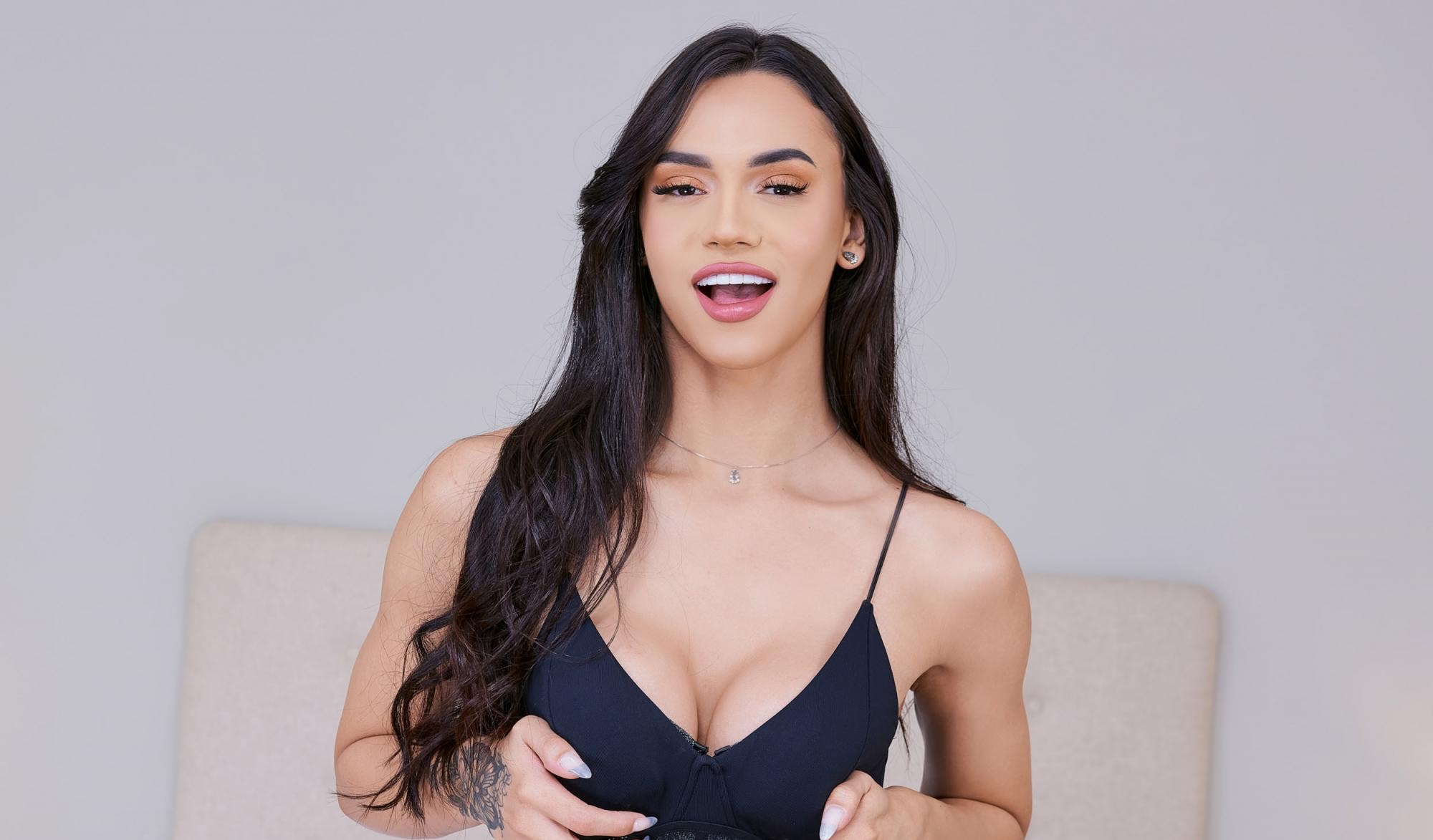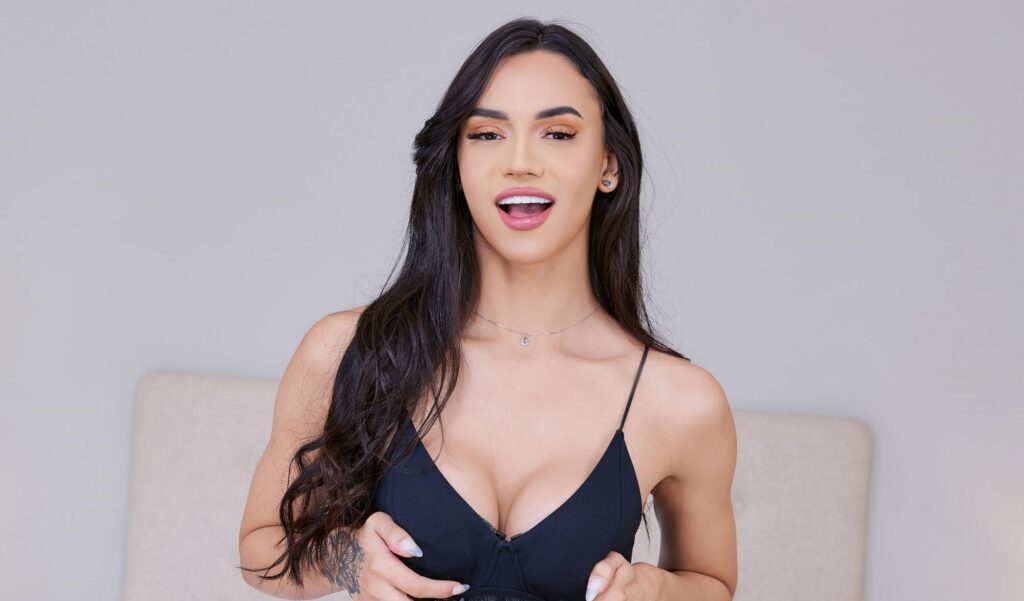 Alright, imagine this Trans VR Porn fantasy where you're prepping for an awesome date with your girlfriend, but here's the twist – it's with the super sexy Gabby Ferraz! She's taking ages to get ready, picking outfits and doing makeup, and you're running out of patience. But hey, since you're already late, might as well chill at home a bit longer and let her make it up to you for the wait.
⇒ TSVirtualLovers (Review) and Brittney Kade!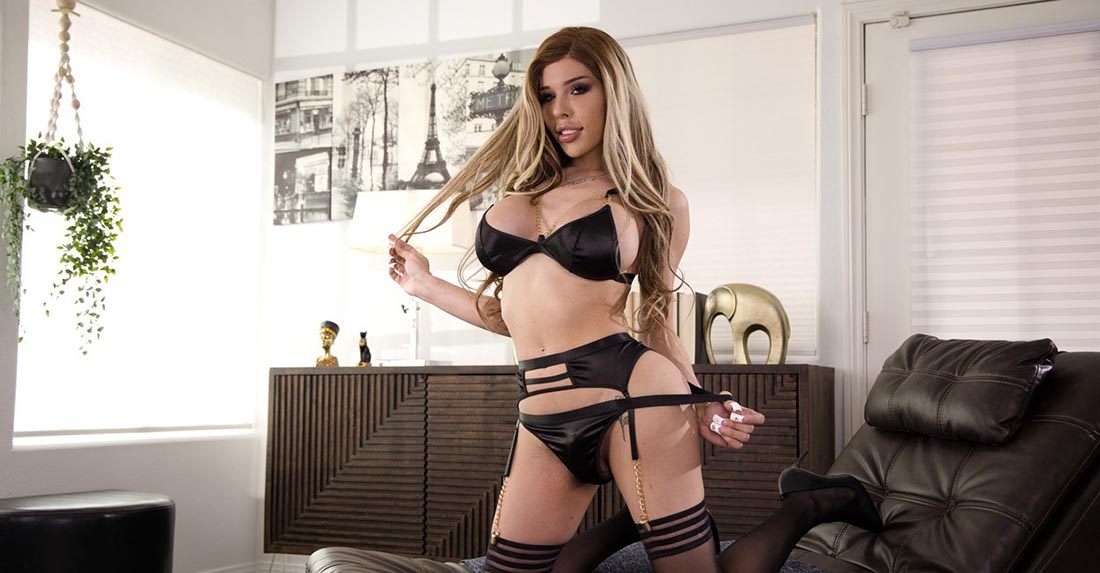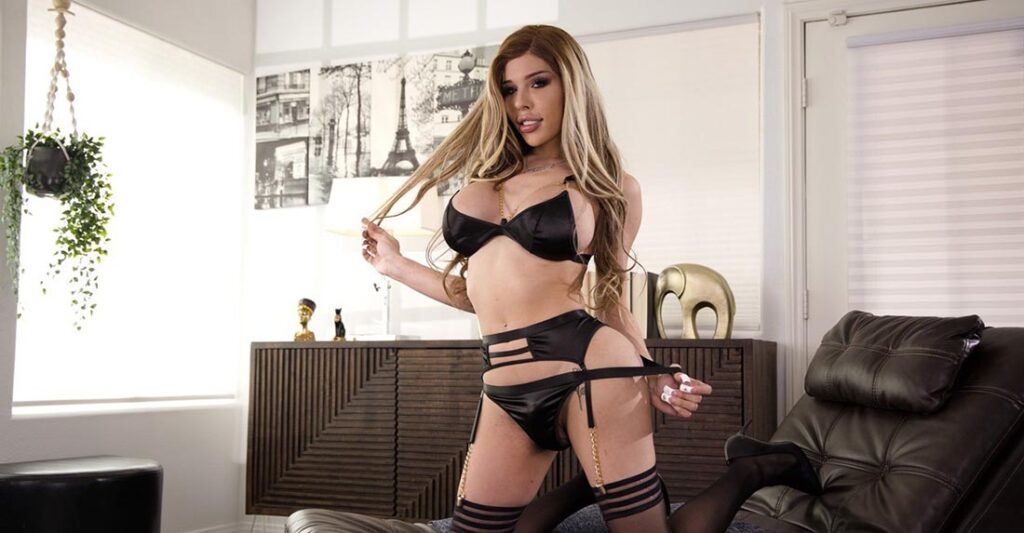 So, most people hit up a shrink when they got some mind stuff going on, right? But let me tell you, Brittney Kade's got this crazy ability to drive you wild with desire. Picture this: a red-hot Trans VR Porn session, with her wearing this blouse barely containing those silicon boobs and those killer long legs in high heels and a skirt that makes you want to go hands-on all the way to the panties! She's playing therapist, can you believe it?
⇒ VRB Trans (Review) with Spencer Bradley & Kasey Kei!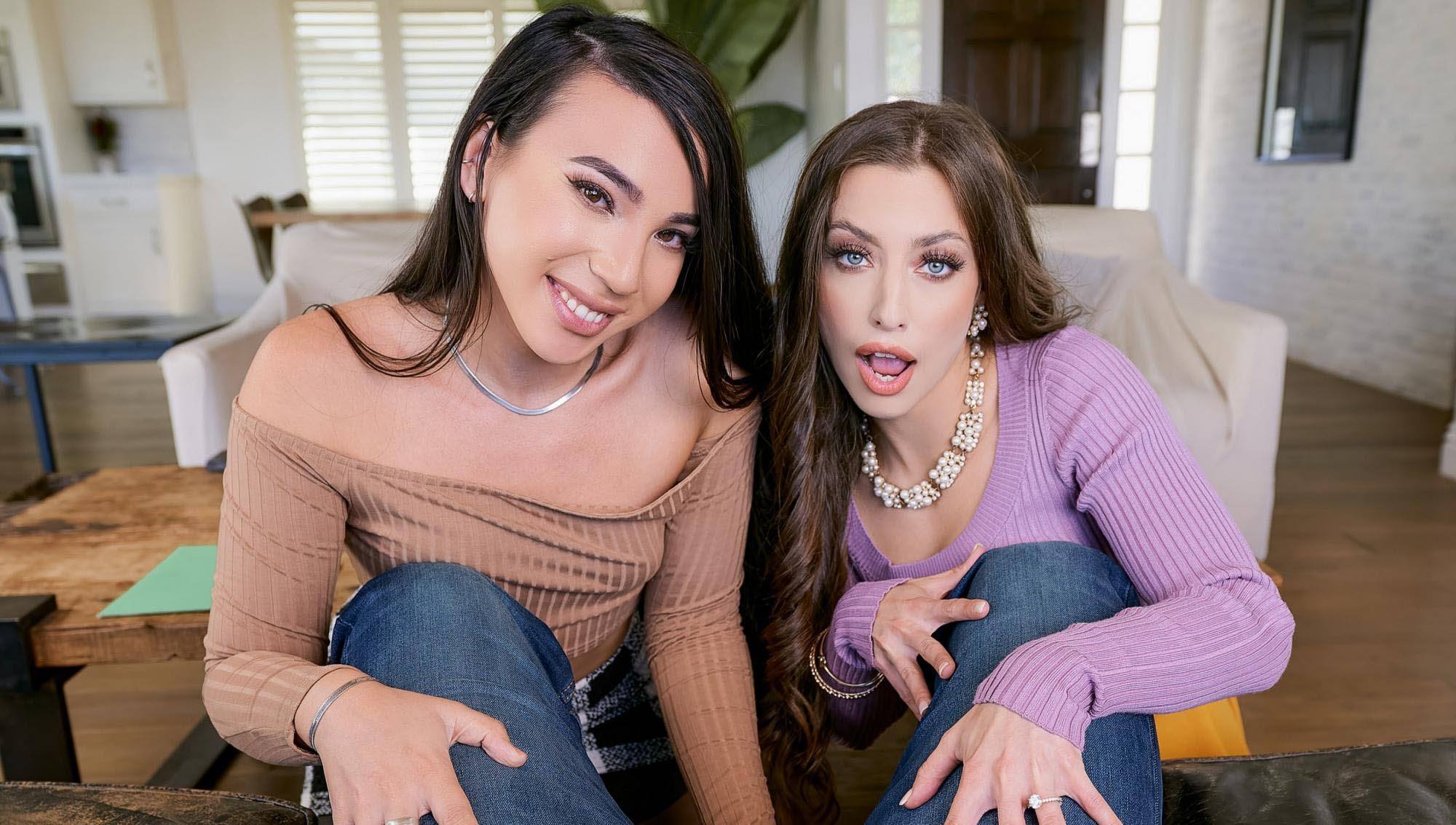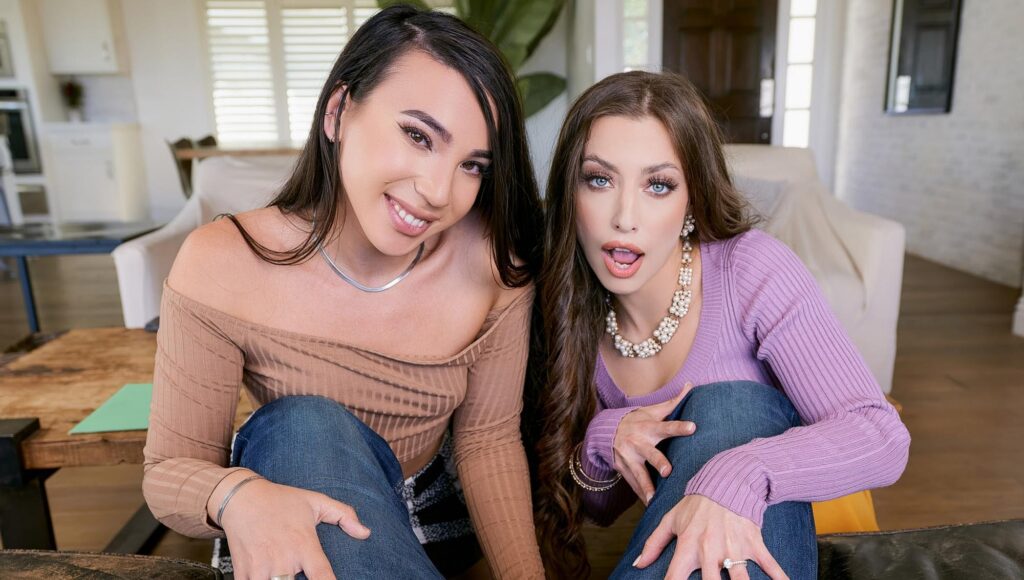 Looking for a good babysitter has been a real struggle, none of the previous candidates quite fit the bill. But here comes Kasey Kei, and the moment she walks into the room, you can't help but sense there's something special about her. Later on, when you find yourself alone with her, she'll make a bold move, offering you some intimate time that you won't forget, including her amazing blowjob skills and perfect ass of hers – if you catch my drift. But be prepared for a surprise because when your wife, Spencer, catches you two in the act, she might decide to join the party and put Kasey to the ultimate test.
⇒ VRB Trans (Review) and Jade Venus!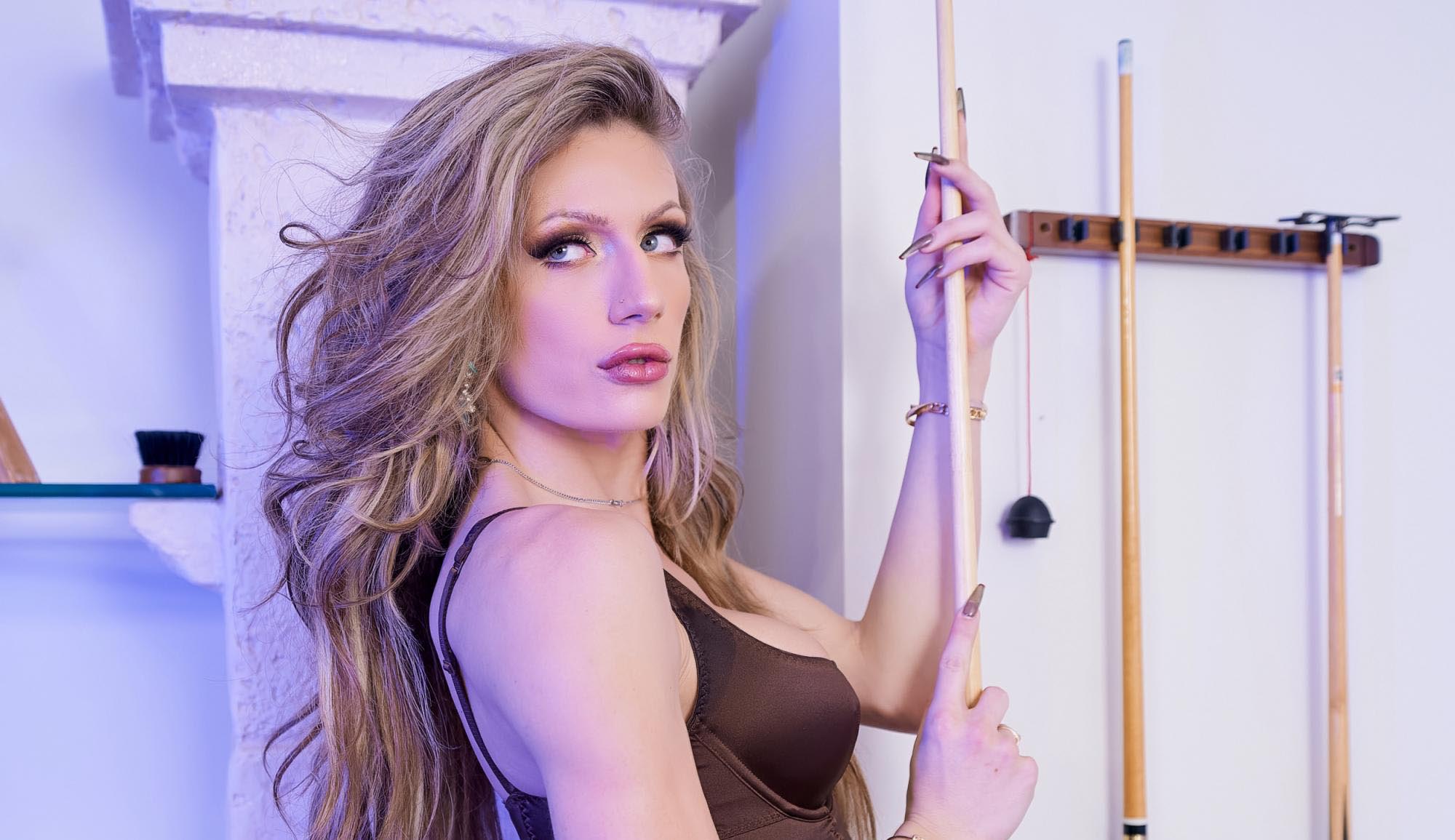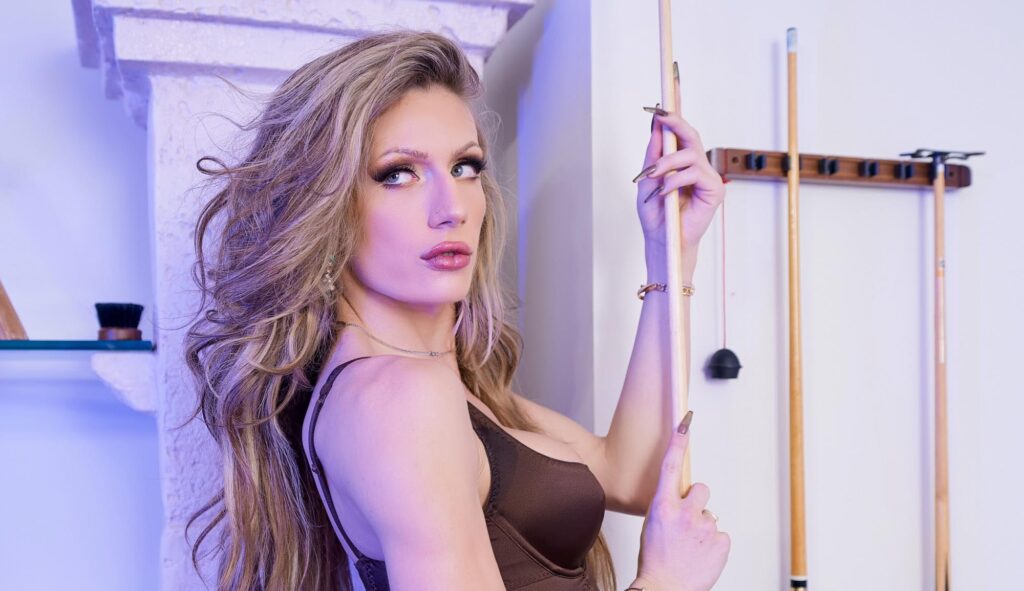 In Balls and Cue, it all kicks off with a friendly match between you and Jade. But as she starts losing to your impressive skills, she'll realize she can only win by using her other talents. And that's how we're getting closer to uncovering the true story behind the nickname of this Trans VR Porn movie. Even though she's known as "The Queen of Sticks," it's not because of snooker games.
#1: My Provocative Roommates
⇒ VirtualRealTrans (Review) with Louyse Hills, Maylla Mandy & Tony Lee!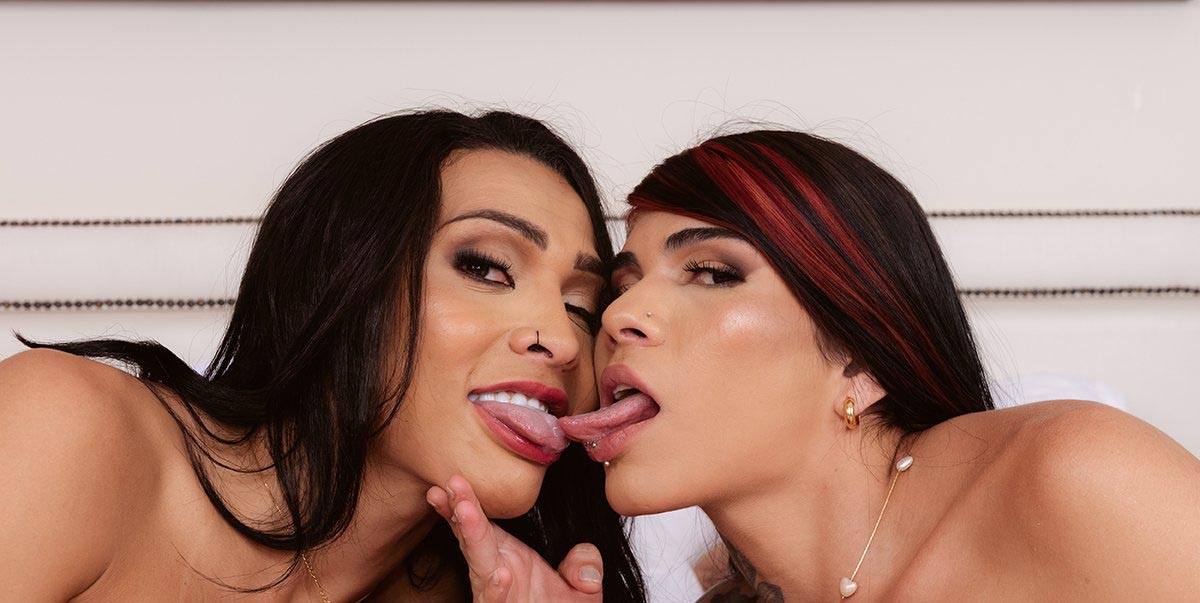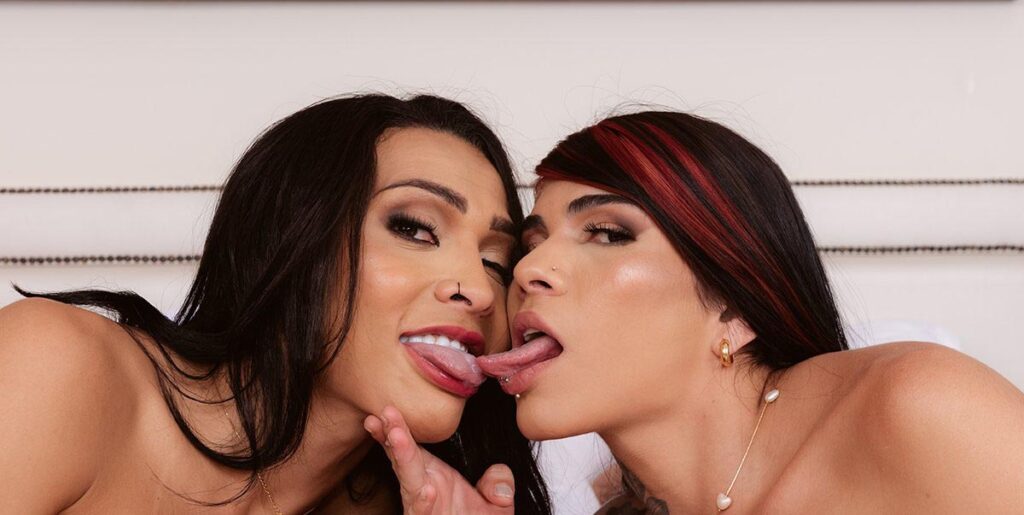 Sure thing! Louyse Hills and Maylla Mandy sneak into your room while you're snoozin', grinning like they've got a sneaky plan. They hop onto the bed, one on each side, and start playfully caressing you, making you all tingly. Their touch excites you; they see the proof bulging through your pants. So, they decide to give you a hand, or should I say hands! Things get hot, clothes come off, and Maylla gives you a mind-blowing blowjob while Louyse enjoys the show and gets herself in on the action.