This is a step-by-step guide on how to watch VR porn with the Meta Quest!
Find a VR Porn Site that works best for you.
We recommend ⇒ VRPorn.com (Review); they've got the best 8K VR Porn - ON SALE at the moment! 
Start your Meta Quest headset.
Open your internet browser, visit the site you subscribed to and log in.
Find the video you like the most, maximize the window and enjoy!
Note: Streaming takes away from the quality of the video. If you want the best possible experience, downloading is always recommended.
Start your Meta Quest. Log in and launch the Browser.
If VRPorn.com isn't your thing, check out our list of ⇒ the best VR Porn Sites out there!
Get a subscription if you want to watch high-quality videos anytime. It's just like Netflix, but for VR porn! All the sites on our lists are safe and anonymous!
Find your favorite video and look for download options on the page. Then, select the "Oculus/Meta Quest" file according to what headset you're using and download it.
Download a VR porn player like ⇒ SkyboxVR or ⇒ Pigasus VR from the Meta Quest store.

Open the VR porn player, browse your downloaded file, play it and enjoy!
Note: Make sure you have enough free space on your device. These videos are huge, about 10GB in size.
Should you stream or download VR Porn videos on Meta Quest?
Streaming on the Quest is easy - get a subscription and log in through your Browser. But remember that this only works if you have a strong internet connection that can handle up to 8K playback. Nobody wants the video to start lagging during a fapping session. If you want more control and higher quality, it's time to download the video file and open it in a VR porn player. And don't worry; we've got you covered with the best options. Check out ⇒ PLAY'A from VR Bangers - it's free and works with every VR porn site on our list, not just VR Bangers. In addition, you can splurge on paid apps like Skybox VR or Pigasus VR for even better playback and customization options.
Is Meta Quest good for VR porn?
You bet it is! Not only are they affordable, but they're also incredibly high-quality. Setting up the Meta Quest is a breeze, and the VR porn apps we recommend are easy to install. Sure, other VR headsets, like the ⇒ Valve Index (Review) and ⇒ HP Reverb G2 (Review), have better resolutions than the Meta Quest. But these headsets are much more expensive and require a PC to work. 
The Quest is lightweight, small, and has an excellent screen - essential for porn! And with the introduction of the new ⇒ Quest 3, we are looking at a VR Porn revolution!
Where can I find the best VR Porn for my Meta Quest?
1. VRPorn.com - The most visited VR Porn site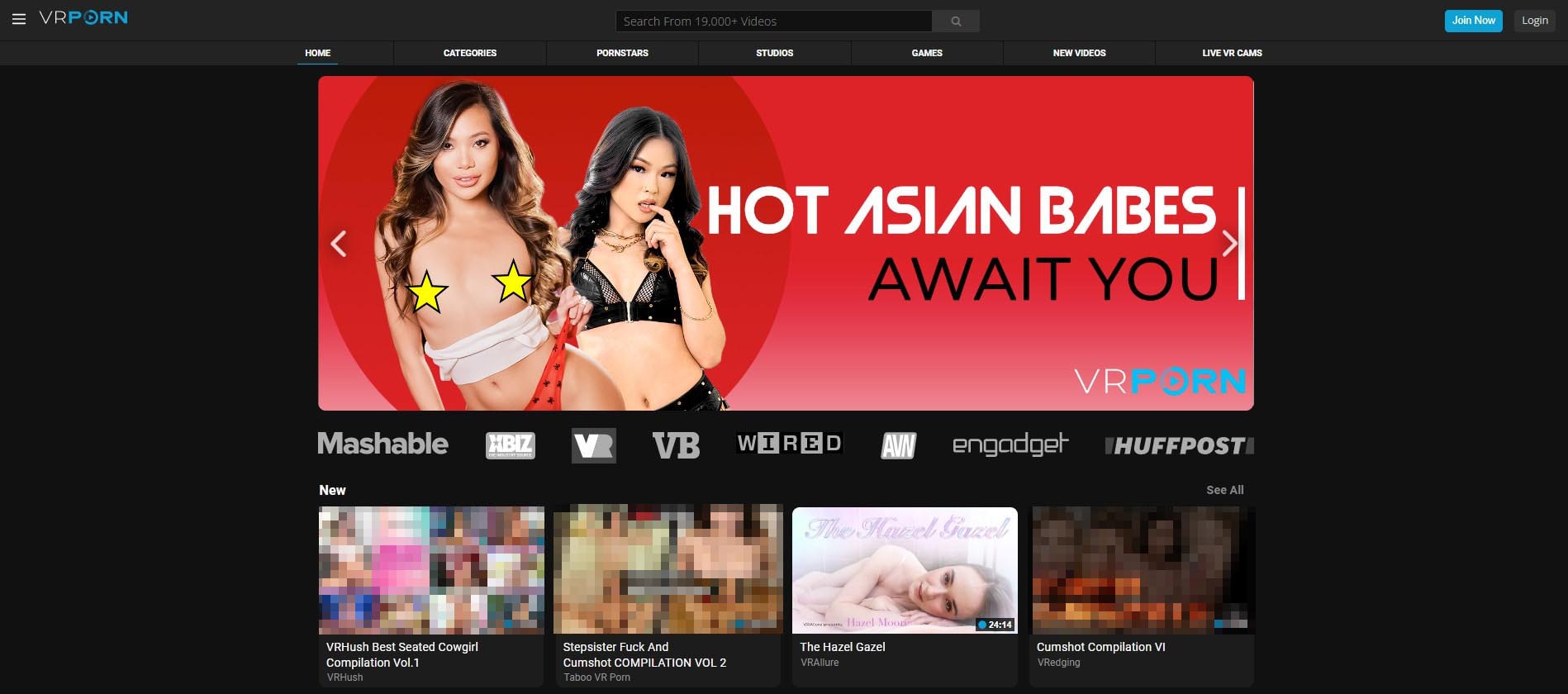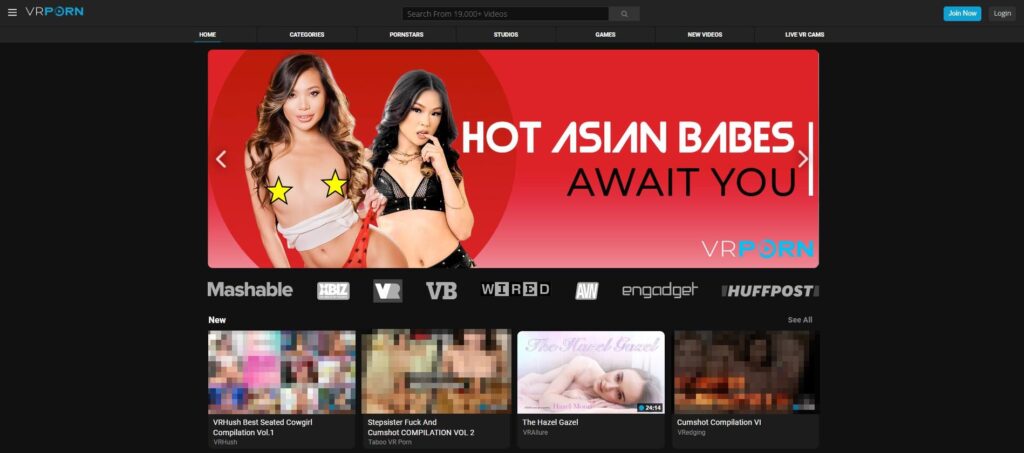 ⇒ VRPorn.com (Review) - These guys have it all! Not only do they offer the top VR porn scenes from the most elite studios out there, but they also include a massive VR porn games pack to really take things to the next level. These games will let you tailor your VR experience exactly to your liking and ensure you're getting the most out of your investment. You won't find this kind of high-quality content anywhere else. 

2. VR Bangers - The best 8K VR Porn!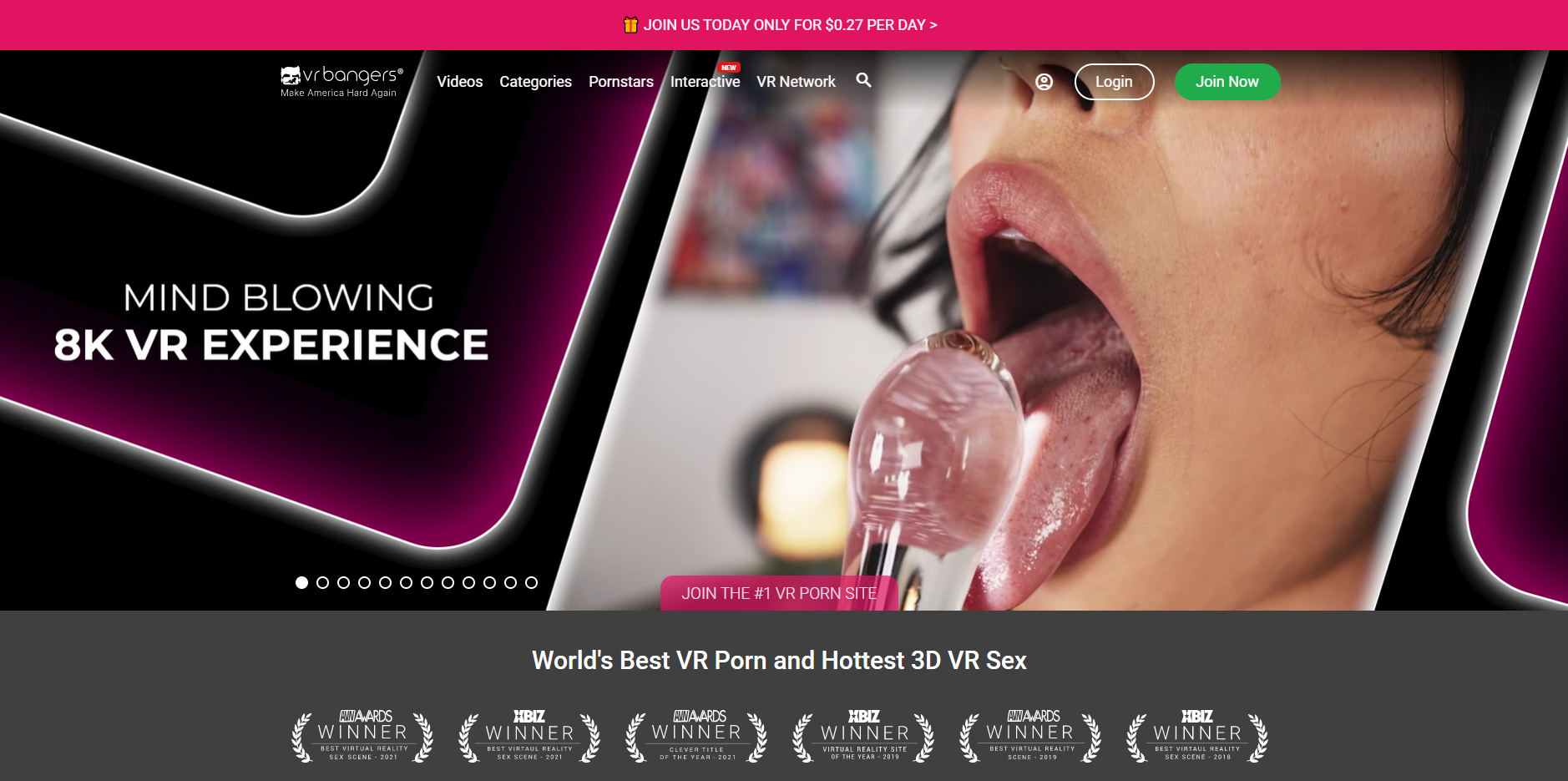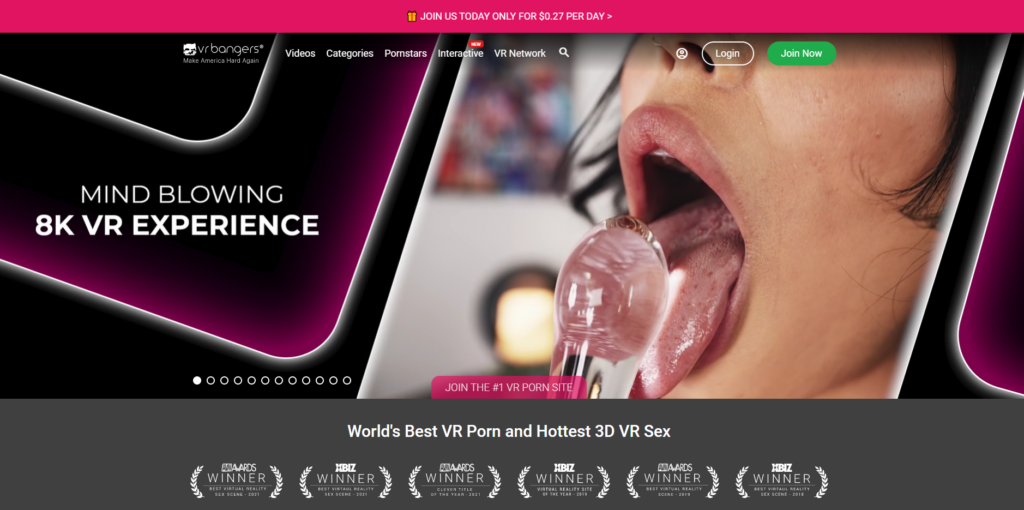 ⇒ VRBangers (Review) is one of the most famous VR Porn Sites out there - for a reason! Their collection of full-length VR porn videos is seriously impressive. Plus, they release new videos twice a week, so you'll never run out of options, AND you can download their entire library for the price of just one subscription! Neat, huh?
3. Czech VR - The hottest Euro models!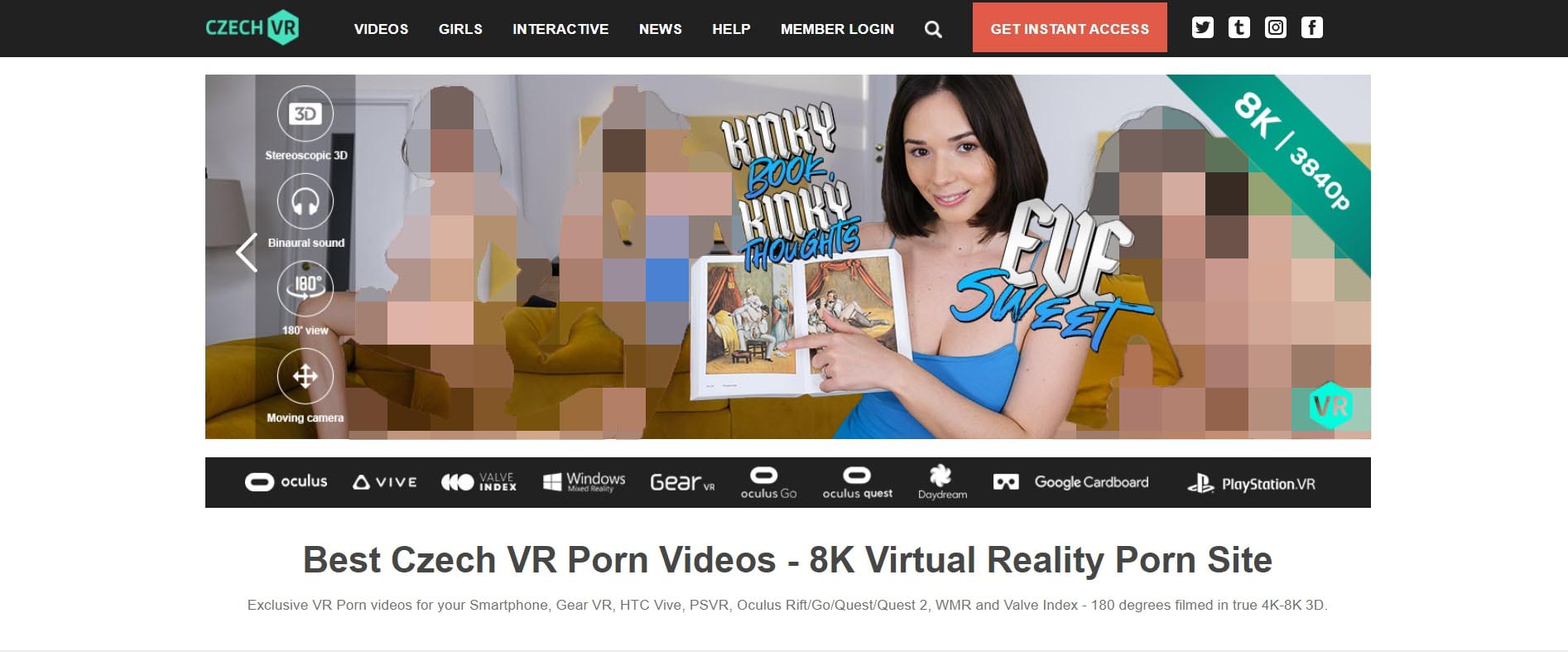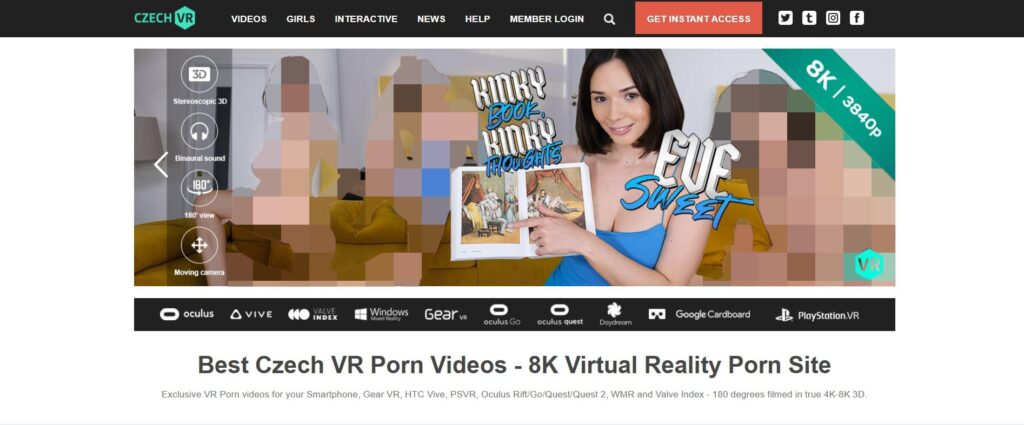 ⇒ Czech VR (Review) has mind-blowing content featuring the hottest European models! These guys are the kings of the EU studio scene, with a massive library of over 1000 videos ready to download with your subscription. And the best part? It won't break the bank! Their prices start as low as $15/month, making it the ultimate bargain for what you're getting. And with their 8k visuals, you'll feel like you're right in the middle of the action!
Is there free Meta Quest VR Porn?
If you're looking for the ultimate VR porn experience, don't go for the free stuff. They may seem like a good deal, but their poor quality is a real deal-breaker. You can try searching for free videos, but you'll only end up with blurry content that'll ruin your experience. To truly enjoy VR porn, watch videos with at least 5k resolution from the top studios that offer affordable and discreet subscription options. These studios prioritize your privacy and ensure that you get access to high-quality content immediately. Their subscription fees are transparent, and the investment is worth it! It's not expensive, either.
Are there any good VR Porn games for Meta Quest?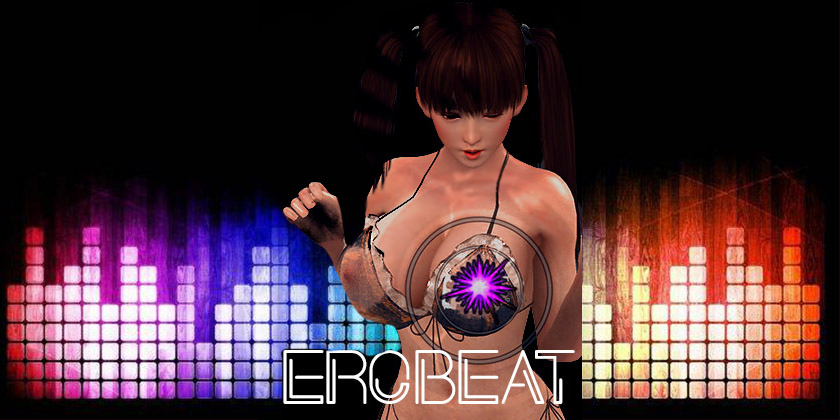 Look no further than ⇒ VR Ero-Beat (Review)! It's one of my favorite VR Porn games, and it's FREE! This unique Meta Quest porn game takes the fun rhythm gameplay of Beat Saber and adds hot naked girls dancing in front of you. You can slap them, turn them, and even cum on their faces - all while staying on the beat! And the best part? It's a browser game, so you don't need to download anything. Instead, launch it in your Meta browser, and you're ready! It's easy to play, but it can also get challenging! I spent countless hours playing this game. Try it out; it's super fun!
Is Meta Quest compatible with Sex Toys?
With a subscription and a VR sex toy, you can easily sync your videos for the ultimate immersive experience! And with the Meta Quest's Bluetooth connectivity, it's never been easier to enjoy synchronized porn. Czech VR, for example, has the hottest interactive porn scripts, perfect for syncing up with your favorite VR sex toy.
Speaking of sex toys, check out the ⇒ Kiiroo Keon (Review) or ⇒ Kiiroo Pulse (Review). These high-tech fuck machines can simulate the movements of pornstars in your favorite VR porn videos and even some VR porn games. And the good news is - they're both compatible with the Meta Quest!
Conclusion: Do we recommend Meta Quest for VR Porn?
Massive recommendations! The Meta Quest is the way to go if you're looking for an affordable, high-quality VR headset perfect for watching VR Porn! With its lightweight design, easy setup, and crystal-clear screens, you'll feel right in the middle of the action. From fantastic VR porn games to the massive library of high-quality VR porn videos, you'll never run out of content to enjoy. Plus, with the ability to sync your VR sex toys with your Meta Quest, you'll take your experience to a new level of realism!