Kiiro Keon is a game-changer, I'll tell you right off the bat. With its advanced technology, the Keon syncs up with your favorite adult content, and it allows you to feel every single thrust, stroke, and movement like never before. So whether you're into VR, webcam shows, or just good old-fashioned ⇒ VR Porn Videos, the Keon takes your experience to a whole new level! In a nutshell, your Keon will move just like your favorite pornstar moves in your favorite video – both in intensity and length!
And that's not all! The company recently figured out yet another way to make the Keon more awesome by introducing the Keon's female counterpart - ⇒ Keon Sex Machine (Review)! Check it out, it's fantastic!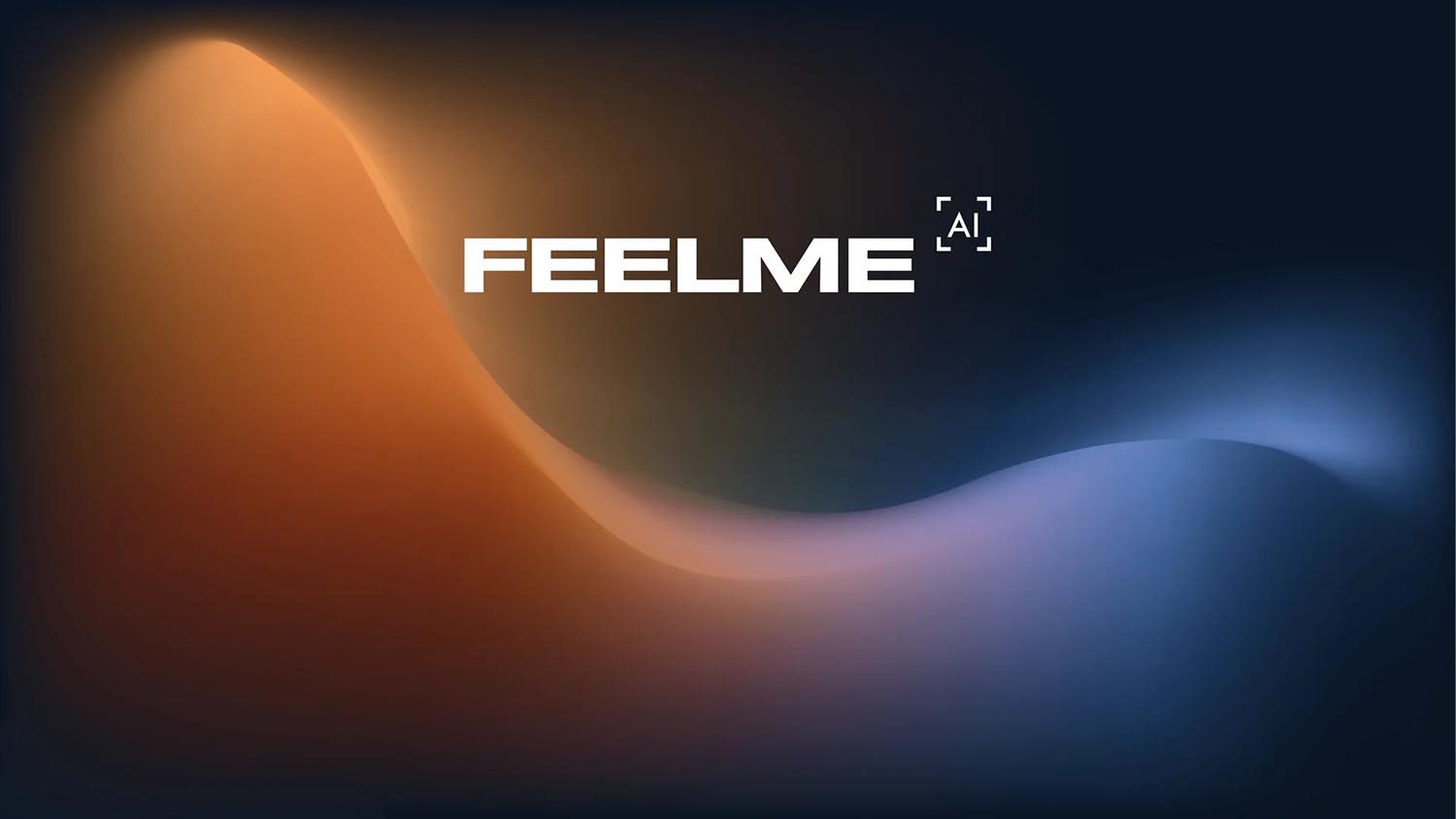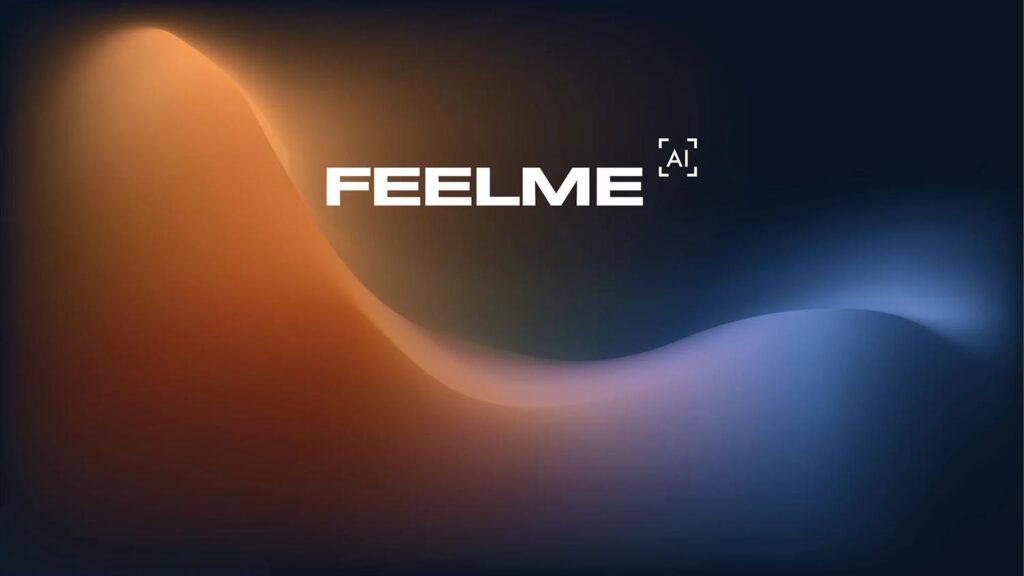 Kiiroo also launched ⇒ FeelMe AI (Review), and it's compatible with the Keon! It's an AI platform that turns any porn video out there into an unforgettable Interactive experience! If you've ever searched for an interactive script to maximize your pleasure, you know how tough it can be to find high-quality ones. Well, those days are over! Check it out; it's crazy awesome!
Alright, let's break it down - the Kiiroo Keon is a super cool male masturbator that's designed to take your pleasure to insane heights. Think of it this way - It's like a fuck-machine, but for men. And what a machine it is!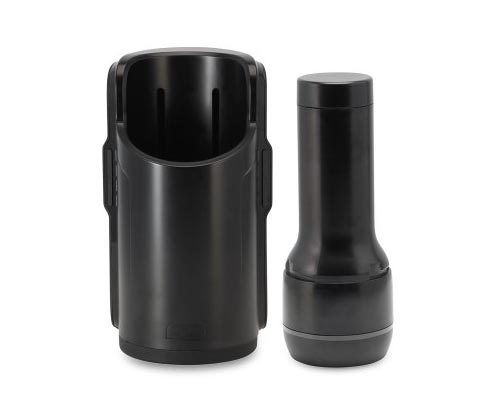 One of the things that make the Keon so special is its high-tech design. This bad boy is packed with features that'll blow your mind. It's got adjustable stroke length and speed, so you can customize your experience to fit your exact needs! Plus, it's made with top-notch materials that are both durable and easy to clean! But that's not all - you can also sync the Kiiroo Keon with your favorite ⇒ Interactive videos from the best ⇒ Interactive VR Porn Sites for the ultimate experience. It's your own personal pleasure portal right in your bedroom!
Using the Keon is super easy, too. Just plug it in, connect it to your computer or phone, and start watching your favorite adult content. The Keon does all the hard work for you, so you can sit back, relax, and enjoy the ride.
Another AMAZING thing about Kiiroo Keon is that it can connect to Live VR Sex Cams if the stream is compatible. Kiiroo female toys, such as ⇒ Kiiroo Pearl2+ (Review), and ⇒ Kiiroo Pearl3 (Review), are a big hit with the girls. It could change everything!
How is Kiiroo Keon controlled?
Now, to control this device, you need to connect it to your phone using the ⇒ FeelConnect 3.0 app from Kiiroo and pair it. It can be controlled without the app using the buttons on the side as well. But I definitely recommend using the app because it will make your experience a lot better and unlock some of the device's more advanced features, such as connecting the Keon to your favorite scripted VR Porn video. I highly recommend ⇒ VirtualRealporn (Review) for this as they have a dedicated category with some fantastic scripted videos!
Why is Kiiroo Keon so good?
Here's how it works: the Keon has a series of rings and nodes on the inside that create different textures and sensations as you stroke. They are carefully placed to simulate the feeling of real sex, so it's never been easier to fuck your favorite pornstar! And here's the best part: the stroker mechanism is fully adjustable, so you can customize the intensity to your liking. So, whether you like it slow and gentle or fast and rough, the Keon's got you covered. Its secret is that it can move the whole stroker up and down! Just like a real girl would do with her vagina when she's on top of you.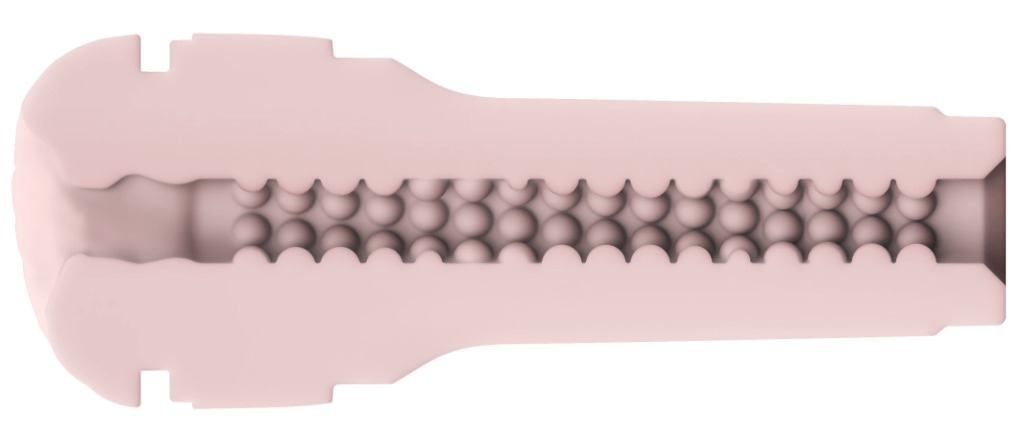 The sleeve is made of a super soft and flexible material that feels amazing against your skin. It honestly feels like a real vagina. Well, in some instances maybe even better! Also, Kiiroo Keon is designed to be really easy to clean, so you don't have to worry about any nasty buildup. But that's not all: the sleeve is fully removable, so you can easily take it out and switch it up with other sleeves to keep things fresh and exciting. To make things even better. Kiiroo offers a variety of sleeves with different textures and sensations, so you can customize your experience exactly to your liking.
How does it feel to use Kiiroo Keon?
Using the Kiiroo Keon is like nothing else out there. It's a game-changer when it comes to male masturbation. I have reviewed (and used) a lot of sex toys, but I have never felt anything as realistic as the Keon! I mean, you'll feel like someone is actually fucking you there and then! Now just imagine that someone is your favorite pornstar. You'll be begging for more, even when you are completely drained!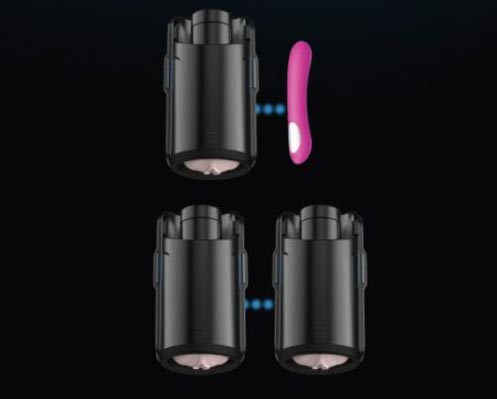 Speaking of fucking, you know those situations where you simply have to be out of town? Your partner is not with you and you both need some steaming-hot action. Well, this is what really sets the Keon apart - It connects you with your partner really easily. With its Bluetooth and WiFi capabilities, you can sync up with another Kiiroo device and feel like you're having sex, even if you're miles apart. It's like having a long-distance relationship on turbocharge! And it just feels… majestic!
How does the Kiiroo Keon work?
This bad boy has two modes for you to play with. The first mode is Manual, which means you have full control over the speed and intensity of the strokes. This way, you can customize your experience to your liking and explore different sensations. To use the Kiiroo Keon in manual mode, you don't need the FeelConnect 3.0 app.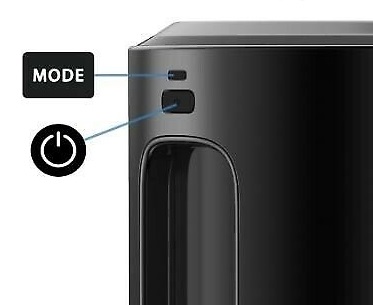 The second mode is Interactive, where you can sync Kiiroo Keon with your favorite VR porn content or with other compatible devices (You will need the FeelConnect 3.0 app here). This mode offers a more immersive experience where the device will move in sync with the action on the screen or the movements of another device. Imagine feeling the exact same sensations as the performers on screen. It's like they're right there with you! Once you experience the mind-blowing pleasure that Kiiroo Keon's Interactive Mode offers, you'll never go back to manual mode. I know I never did.
So whether you prefer to take control or let the content or other devices guide your pleasure, Kiiroo Keon's got you covered.
How do you use the FeelConnect 3.0 app with Kiiroo Keon?
You can do three things with FeelConnect 3.0:
Connect Keon to a partner
You can make your toys move in sync if your partner has a compatible device from Kiiroo. It's a surefire way to reignite the sparks in your relationship. And don't worry about the setup - the FeelConnect app comes with full instructions to guide you through the process. 
Connect Keon to a VR Porn Video
Using Kiiroo Keon with compatible sites is a breeze! Just select the special videos that sync with your toy, as we mentioned before.
All you need to do is this:
Go to your favorite VR Porn Site. We recommend ⇒ WankzVR (Review) (They have AMAZING interactive videos and SUPER HOT pornstars that will instantly get your heart running)!.
Log in, and scan the QR code provided by the site. 

Once you're set-up, the video starts and your Keon syncs up perfectly with the action on-screen. You'll feel like you're right there in the action!
Note: With some videos, the toy may fall a bit behind. But hey, no need to worry because there are tons of scripts available for you to choose from. All you need to do is find the right one that suits your needs!
Control Keon from within the app
This is just like manual mode, but here you can experiment with extra controls and easily tweak settings on your phone instead of using buttons. It just offers a lot more flexibility than the manual mode.
How long does the battery last on Kiiroo Keon?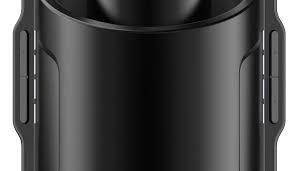 Kiiroo Keon's battery life is simply impressive. Official specs say 30 min to 2 hrs depending on usage. This means that you can get full speed for half an hour or around 1h30min with moderate use. You won't ever have to worry about losing your rhythm mid-session because of a dead battery. And, even if you do run out of juice, the device only takes around 2.5 hours to fully recharge, so you won't have to wait long to jump back into action.
But that's not all! The Kiiroo Keon also has a convenient battery life indicator that lets you know when it's time to recharge. This way, you can plan ahead and make sure that you're never caught off guard.
Does Kiiroo Keon work with any penis size?
Absolutely! Kiiroo Keon is designed to work with a wide range of penis sizes, so you don't have to worry about it being a good fit for you. Its adjustable grip system makes sure that it can handle most sizes comfortably, whether you're big or small. You've got complete control over the strokes, with the ability to customize it up to 22cm. 
You're okay, no matter what, even if you're hung like a moose! Since the stroker has an open end, your cock can exceed the total length without hurting or touching anything else.
 Let Kiiroo Keon spoil you, no matter what size you are!
Conclusion - Is Kiiroo Keon worth your money?
If you're into VR sex toys, then trust me, you'll definitely want to get your hands on the Kiiroo Keon. And don't just take my word for it - all the reviews I've seen agree that this is the best VR sex toy out there right now and maybe even ever made. And the best part? It's only $249! Plus, when you buy the Kiiroo Keon, you also get a top-notch water-based lube and a cleaner to keep everything fresh and clean after use. This incredible piece of technology can seriously take your VR sexual experience to the next level, and you won't believe the sensations it can provide!