Lovense Max 2 is an absolute game-changer! With this fantastic sex toy, you can forget about cheap Amazon penis pumps - the Max 2 delivers hands-free orgasms that will leave you in a state of bliss. This little beauty is the real deal, packing very gentle but powerful enough vibrations and contractions that will have your toes curling in no time.
What is Lovense Max 2 and what makes it special?
Lovense Max 2 is the perfect toy for beginners or those on a budget. It's a great introduction to the world of teledildonics! Also, it accommodates most penis sizes, so unless your dick is the size of a car - you should be able to enjoy this amazing machine with ease!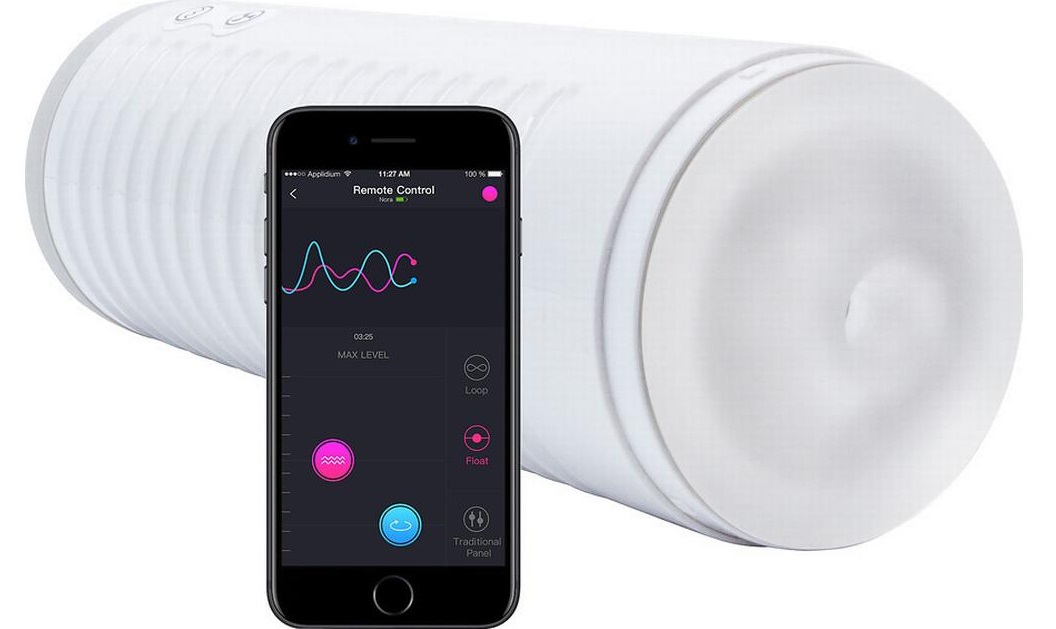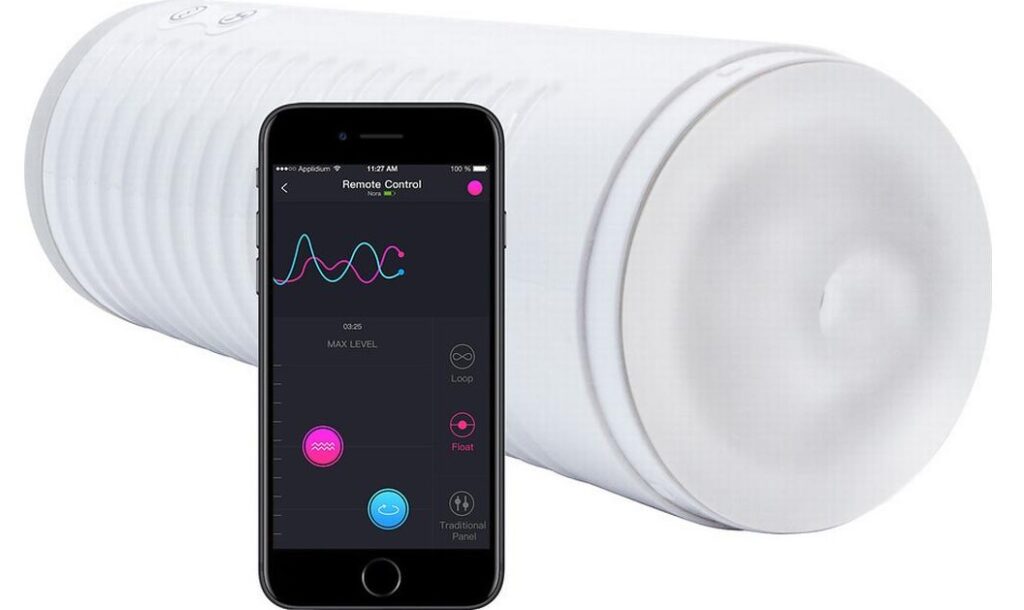 What really sets the Max 2 apart is the Lovense Remote app. Not only can you customize your own vibration and contraction patterns, but you can also experience other people's dick-milking programs. It's an incredibly erotic experience that you won't soon forget. Now, let's talk about the fun stuff - you can play with your partner from anywhere without fumbling with remotes or batteries. It connects via Bluetooth and even has built-in Wi-Fi for a stable connection. Plus, if your partner has other Lovense toys, you can sync them up for even more fun. Like this, you can feel every movement your partner makes, no matter how far apart you are. And if you're feeling like going solo, you can still enjoy the amazing sensations and even let someone else take control remotely.
And that's not all. The Lovense Max 2 is also super easy to use and maintain. With USB charging and easy cleaning, this toy is a joy to have. The only downside is that the contractions can be a bit loud, and the default patterns can be a bit boring. But with all the customization options available on the app, you'll never run out of exciting new patterns to try. Have fun!
How does Lovense Max 2 work?
So, how does the Lovense Max 2 work? Think of it like this - it's basically a Fleshlight on steroids, with an internal vibrator unit that sends vibrations and contractions through the lining material for an AMAZING 360-degree experience. Two buttons control the vibrations and the contractions and they are incredibly easy to use. If it offers 7 default vibration settings and 3 default contraction settings, so the choice of operational modes is already huge. You can choose between three different levels of contraction: Low, Medium, and High. As you increase the setting, the device will become tighter, ramping up the intensity of your experience. In case you get carried away, it's equipped with a quick-release button, which allows you to deflate the airbags immediately if you need to.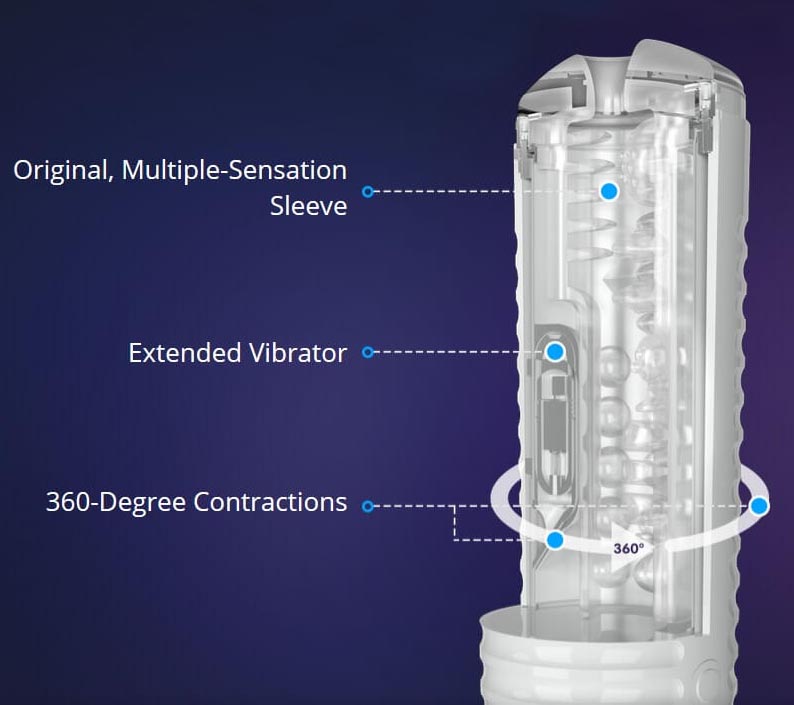 The real fun starts when you start experimenting with your own patterns. You can also upload and download different patterns from the community! Everything is possible with Lovense Max 2 - it's just a matter of finding what works for you! I mean, what more could you want?
The sleeve is absolutely top-notch, one of the best out there! It's made of hypoallergenic material that feels incredibly soft and stretchy, and I can't even begin to describe how comfortable it is. And don't worry about cleanup - the sleeve is easily removable for a quick and easy wash. 
If you're looking for a top-of-the-line, mind-blowing pleasure experience, then the Lovense Max 2 is the way to go.
Using the Lovense Remote App
Using the Lovense Remote app is a breeze. Here's what you need to do: 
Download the app FOR FREE on the App Store or Google Play Store on your smartphone.
Turn on your Lovense Max 2, turn on the Bluetooth and pair it with your phone. Follow the on-screen instructions to connect your device to the app.
Find your favorite VR Porn video and play it on your smartphone.
Enable the "toy control feature": If the video is compatible with the Lovense Remote App, it will include a toy control feature. Enable it by going to the "Settings" menu in the app and selecting "Toy Control." 

Lay back and enjoy the ride!
Lovense Mirror Life - A VR Porn game made specifically for Lovense devices
Lovense Mirror Life is totally free to play and it's got everything you need for a wild and immersive experience. You can choose between different characters, whether you're into brunettes or blondes, and get down and dirty in all sorts of environments and sex positions. You can even choose your view! Whether you want to see things from your own perspective, a third-person view, or even use the fly cam, the choice is yours!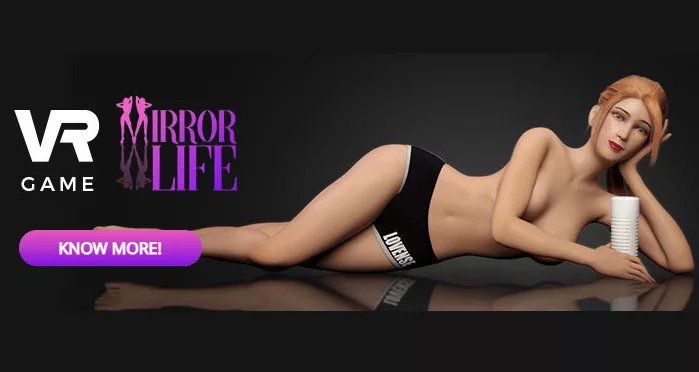 The developers are constantly updating it to make sure it's the ultimate VR porn game for all you fans out there. If you've got an HTC Vive, Oculus Rift, or Samsung Odyssey, you're good to go as well - the game is compatible with more than just one headset. I'm sure the developers are working hard to add even more compatible devices to the list!
How do you sync Lovense Max 2 with Lovense Mirror Life?
Syncing your Lovense Max 2 with Lovense Mirror Life is super easy! Here's what you need to do:
Plug the USB Bluetooth adapter into your PC.

Take Lovense Max 2 and hold down the vibrate button for a few seconds until you see that sweet green light start flashing.

Once you've got that green light, you're good to go!
Have fun!
How long does the battery last on the Lovense Max 2?
Lovense Max 2 comes with a super powerful rechargeable battery that'll keep you going for up to 2+ hours on a single charge. Of course, if you're really getting into it, the battery life might be a bit less, but who's keeping track when you're in the zone, right? Plus, the device comes with a USB charging cable, so you can easily juice it up when the battery runs low. Just make sure to charge it before your first use fully and don't leave it plugged in for too long, or you might damage the battery and shorten its lifespan.
Conclusion: Is Lovense Max 2 worth your money?
Most definitely! Overall, the Lovense Max 2 is one of the best wireless male masturbators out there, and for a great price, you'll be blown away by the power and pleasure it provides. 
Pair this with the option to invite your partner for long-distance sex toy fun, and the possibilities are endless! It's like having your own personal dick-milking machine. Once you've tried the Lovense Max 2, there's no going back!