If you're looking for the next-gen in the teledildonic world of ⇒ VR Porn for Women, you're in for a treat. Meet Kiiroo Pearl2+, a game-changer in the world of VR Sex Toys. This marvel of a toy is designed to take your solo game or partner experiences to an entirely new level. With its sleek design and excellent features, the Pearl2+ promises a lot. But what makes it stand out in the crowd? Read on.
Kiiroo are the veterans of the Sex Toy industry. The guys behind this fantastic brand have managed to climb the top of the ladder and stay there. Mind you, this is a hard thing to do nowadays, with the competition being tougher than ever. So they are at the top for a very good reason!
In a nutshell, Kiiroo Pearl2+ is a unique G-spot vibrator with excellent touch-sensitive technology that'll leave your legs shaking and your mind spiraling! So, one of the best things about the Pearl2+ is the shape. It's perfectly curved in such a way to enable flawless stimulation of your G-spot. And it's not just about the G-spot either. Thanks to its shape, connectivity, and fantastic vibration power, you can use this toy for pretty much anything! Clitoral play and stimulation, for example, are just some of the aspects Kiiroo Pearl2+ excels in.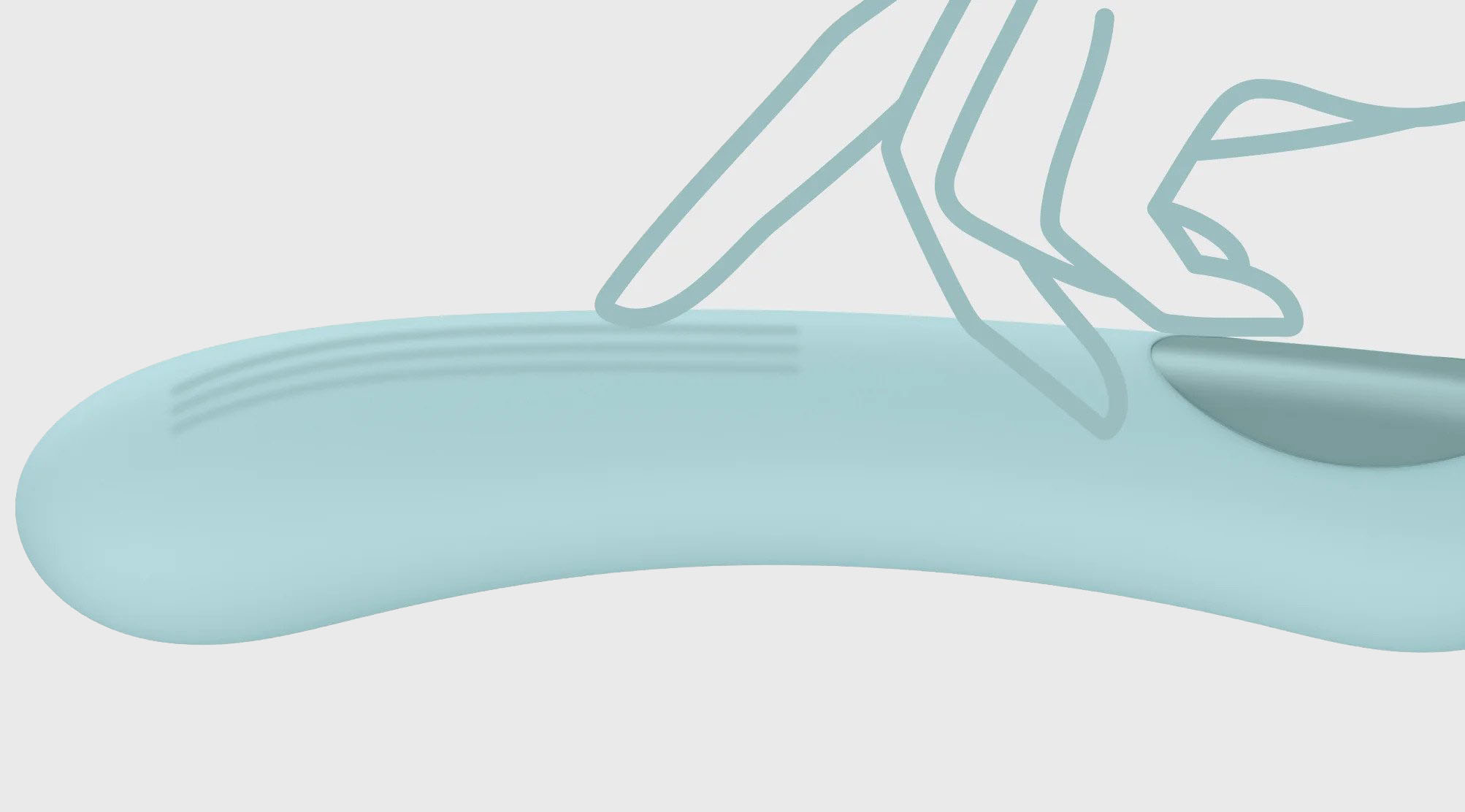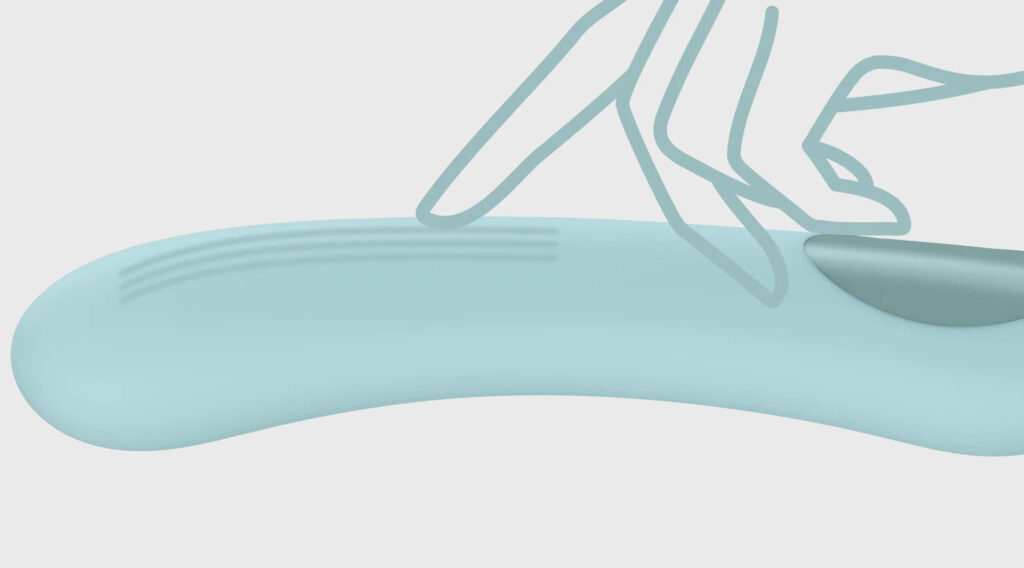 And that's not all! This toy is a supercharged version of the Pearl2. Kiiroo took the previous version and gave it a steroid treatment, improving some of the most important aspects, such as the touch responsiveness and battery life. Did I mention that? Yeah, Kiiroo Pearl2+ is responsive to touch, which makes it ideal for long-distance relationships because it perfectly syncs up with other ⇒ VR Sex Toys. Plus, it reacts to your body and its movements like nothing else.
This connectivity also translates to webcam models. Thanks to this fantastic connectivity, it's easier for webcam models (and more exciting for us) because they can now give us control over their toys. Talk about a terrific way to make online tipping easier! Thanks, Kiiroo!
What makes Kiiroo Pearl2+ so special?
Kiiroo Pearl2+ is made from high-quality waterproof ABS plastic and silicone, which makes it firm but also soft enough for a gentle touch. Its dimensions are 7,87 x 1,53 x 1,46 inches (20 x 3,9 x 3,65 cm), so it's pretty much universal. Whether you're in the mood for deep or surface play, Pearl2+ has got you covered.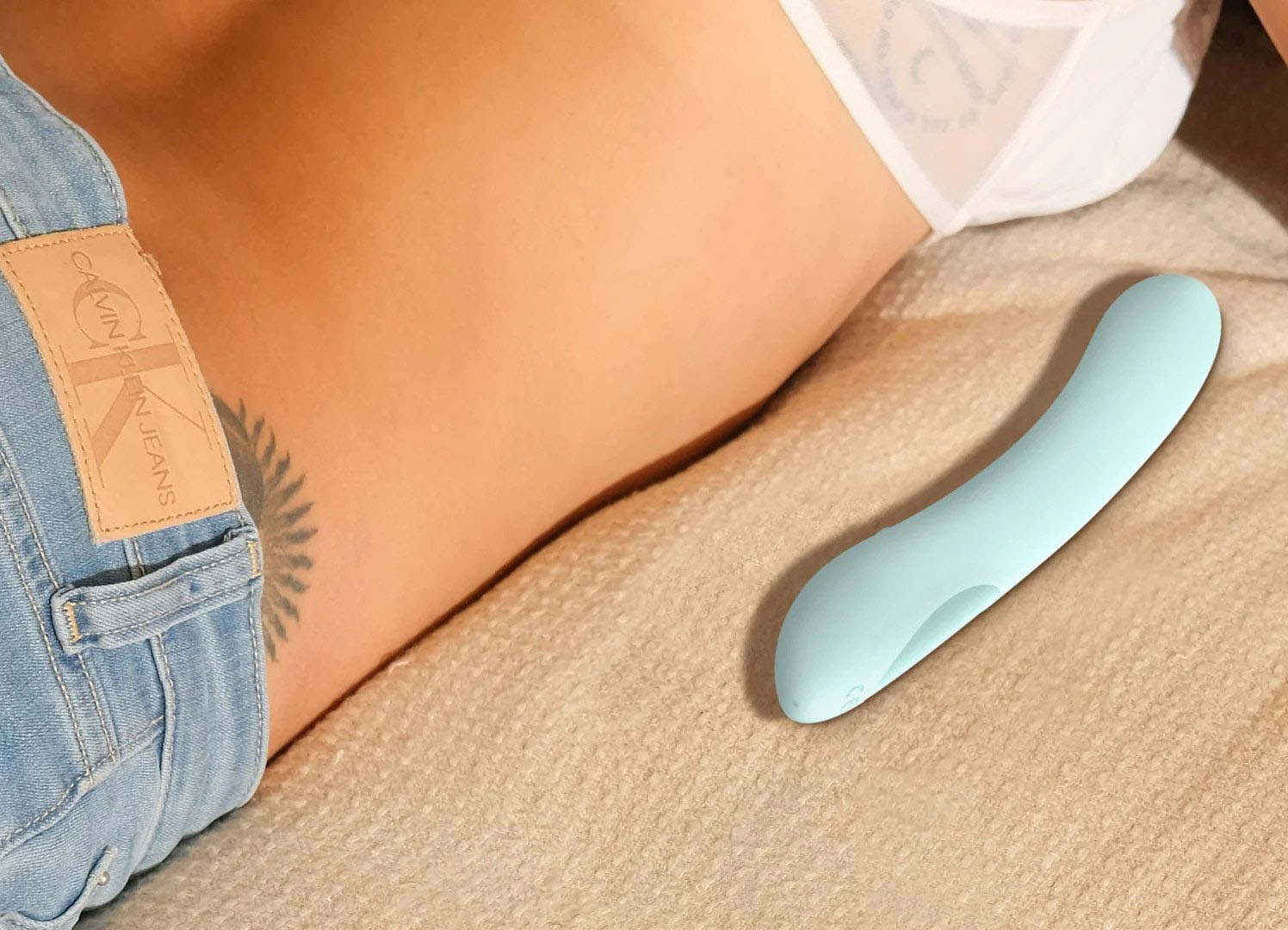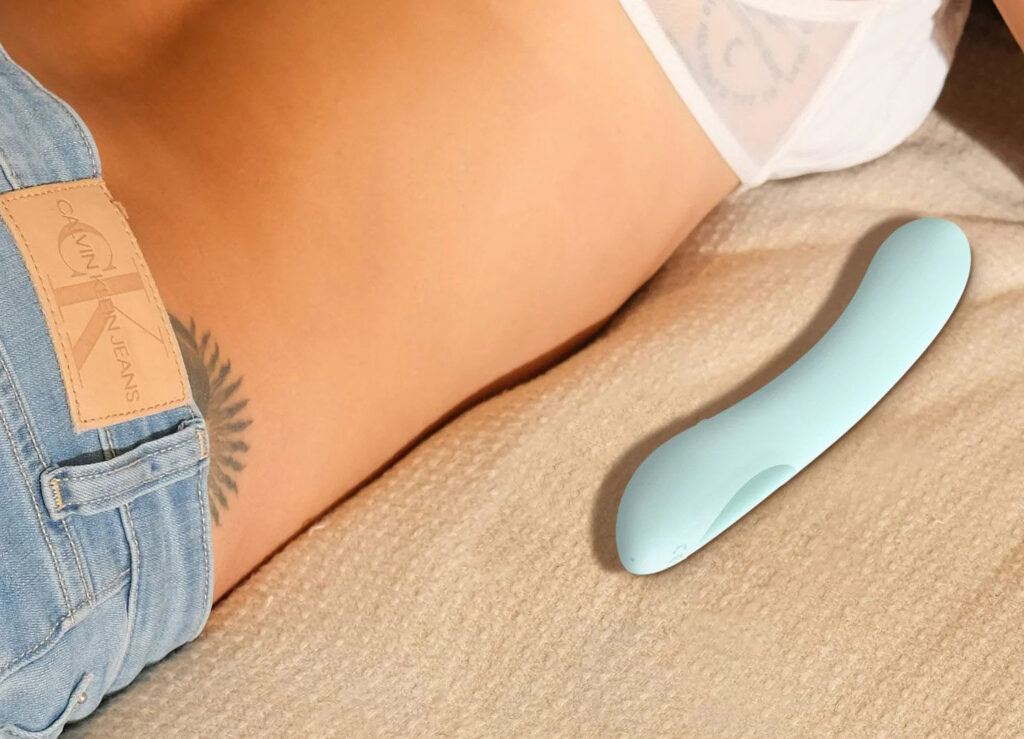 This toy is perfect for you if you enjoy penetration while masturbating. And that's only the solo-play department. If you also love watching ⇒ VR Porn Videos, you should know that it can sync up with your favorite scenes, placing you in the middle of the action and allowing you to feel everything you see on the screen, taking your immersion levels through the roof!
If, on the other hand, you're looking to spice up your relationship, Kiiroo Pearl2+ shines in this department as well because it allows couples to keep the flame burning from anywhere in the world. Let's say your partner has a ⇒ Kiiroo Onyx+ (Review), and you have the Pearl2+. These two toys can sync perfectly to let your partner feel everything you're doing to your toy. And it doesn't even stop there! Pearl2+ can sync up with another Pearl2, effectively making life easier for lesbian couples as well. Kiiroo thought of everyone.
How do you use Kiiroo Pearl2+?
There are 3 modes of use for the Kiiroo Pearl2+: Bluetooth mode, Touch Sensitive Mode and Pattern mode.
Bluetooth Mode
Bluetooth mode lets you connect your toy with your favorite Porn or other toys. You will need the FeelConnect app here, so download it and create an account. After that, you need to connect your phone and toy via the app (The app will give you all the necessary instructions).
Syncing with porn Videos on your Desktop:
Turn on your Pearl2+. Press and hold the Power button for about 4 seconds. When the indicator light is blue, you are in Bluetooth Mode.

Enter the FeelConnect app on your phone and log in.

Click "Connect Device" (make sure your Bluetooth is ON).
When your device appears on the screen, select "Connect" and follow the onboarding process.
Click the Plus button in the top right corner, and select "Website." A QR code scanner will appear on your screen.

On your Desktop, go to your favorite VR Porn Site and subscribe/log in.

If you still haven't decided, here's a list of ⇒ The best VR Porn Sites in the world!
 Click on "Sync Toy to Video."

A QR code will appear, and you need to scan it with the FeelConnect app.

Enjoy the ride!
Note: If you're using your phone, after step 5, go out of the FeelConnect app and go to your favorite VR Porn Site, and just Sync your toy to the Video.
Syncing with a partner's toy:
Turn on your Pearl2+.

Enter the FeelConnect app on your phone and log in.

Click "Connect Device" (make sure your Bluetooth is ON).
When your device appears on the screen, select "Connect" and follow the onboarding process.
Click the Plus button in the top right corner, and select "Partner."
Type your partner's username and tap on "Send Request."
When your request is accepted, your partner will appear in the "Partner" section.

Enter chat with your partner and click the Plus button next to the messenger bar to share devices.

Have fun!
Touch Sensitive Mode
This mode enables the Kiiroo Pearl2+ to react with the pressure it feels from your body. In a nutshell, it will respond to your body's movements and set the vibration intensity accordingly. When you turn on your toy, it will automatically enter Bluetooth Mode. Click the Power button again to switch to Touch Sensitive Mode. When the indicator light is white, you're in Touch Sensitive Mode.
Pattern Mode
Pattern mode is straightforward. You'll need to press the Power button for the third time to enter this mode. Here, you can go through the vibration patterns in the toy and find the one that suits you to make your solo play a blast! When the indicator light is purple, you are in Pattern Mode.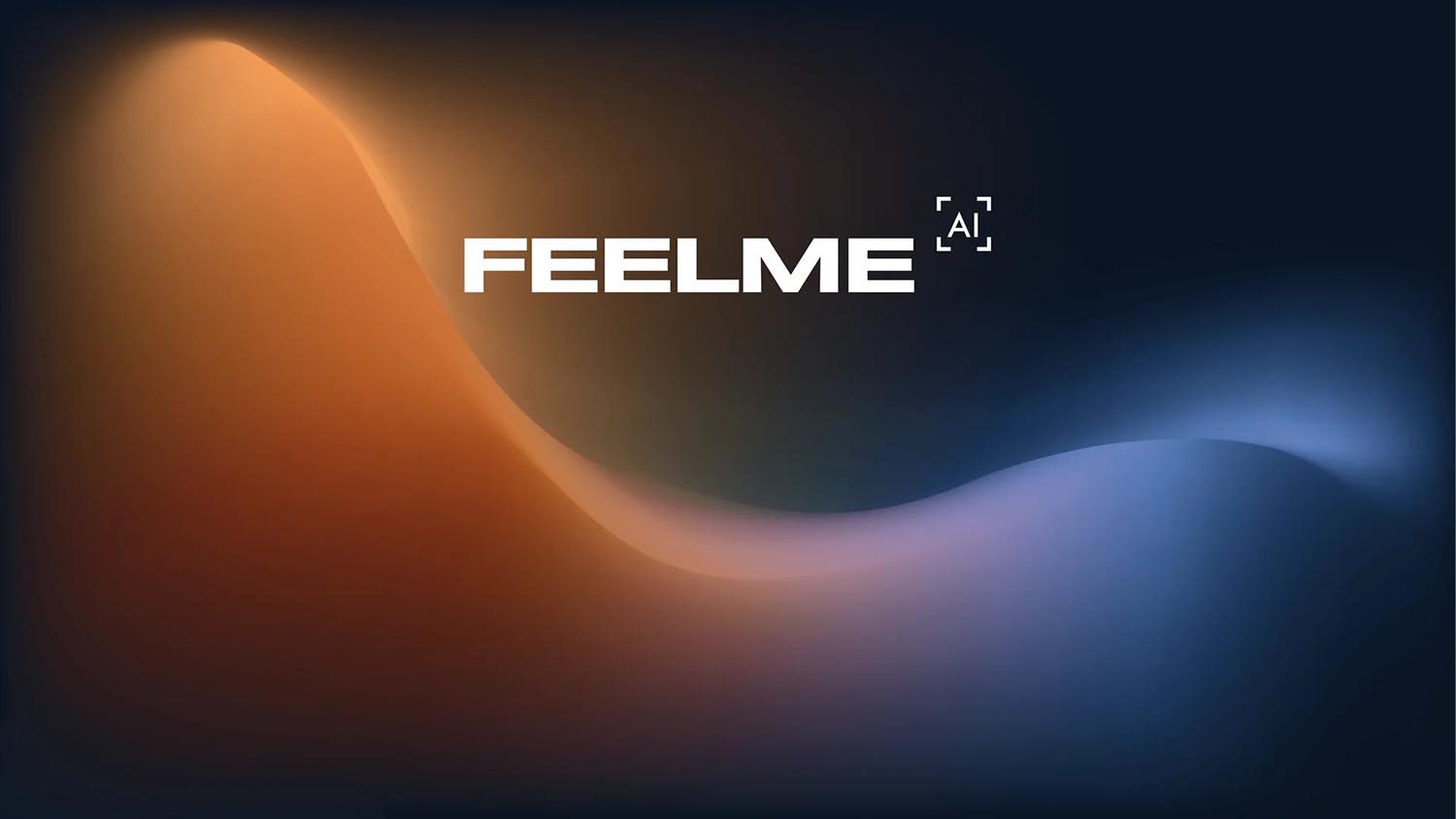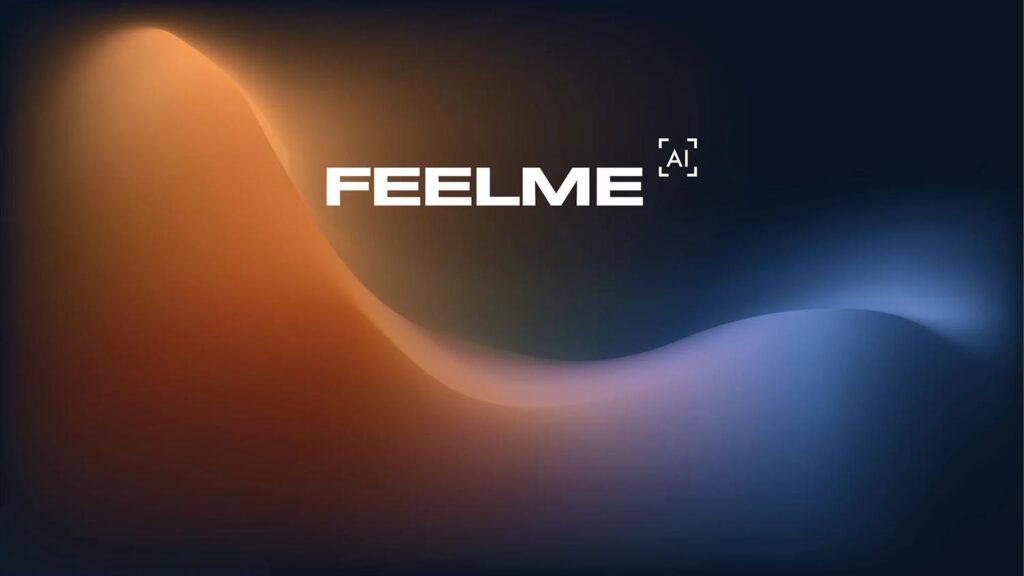 Make sure you also check ⇒ FeelMe AI (Review)!
This revolutionary AI tool is set to change the porn industry forever! Or at least the way we experience it. FeelMe AI takes any porn video and turns it into an interactive experience! Oh, we've been waiting for something like this for a long time! 
Battery Life of Kiiroo Pearl2+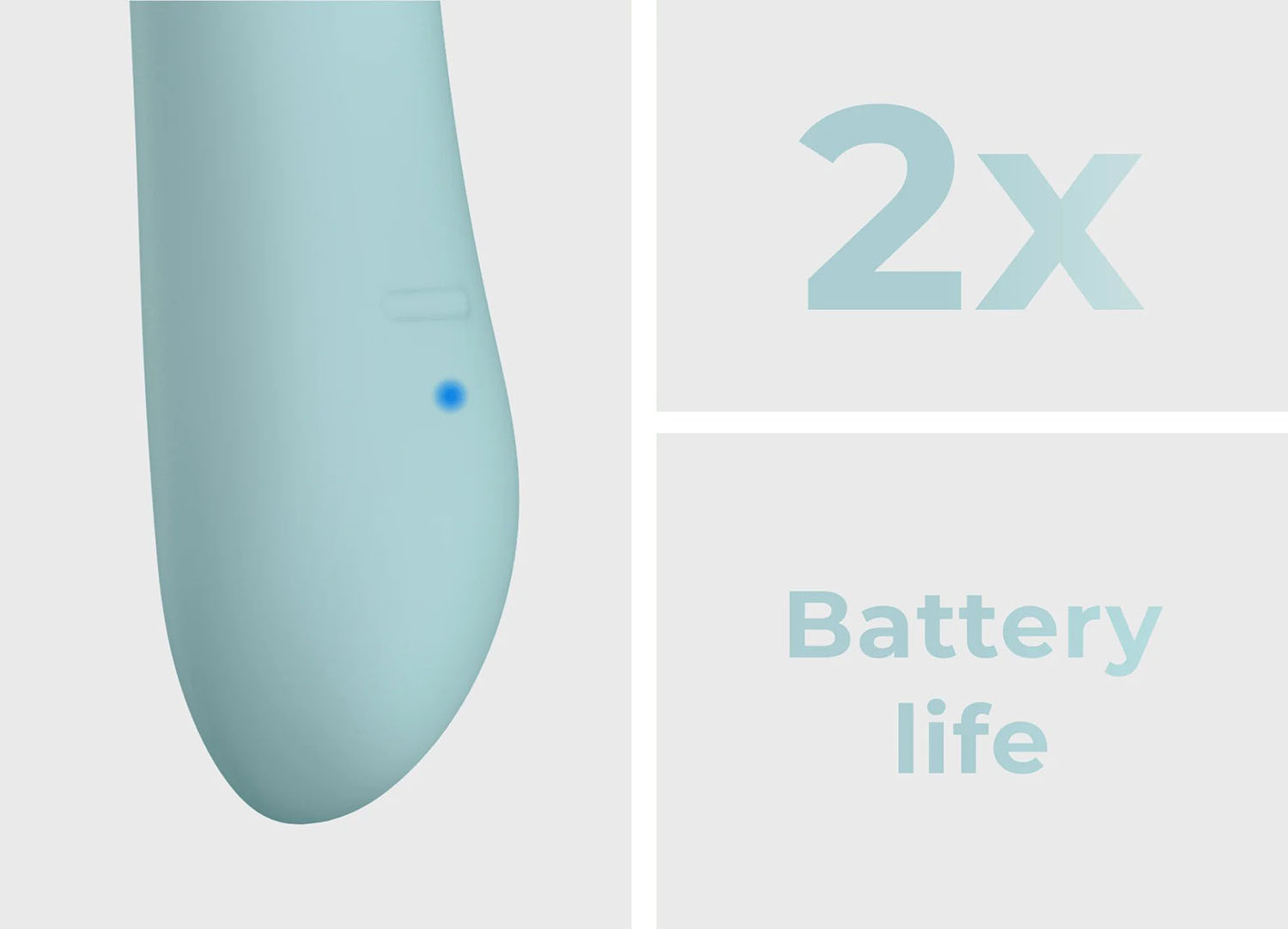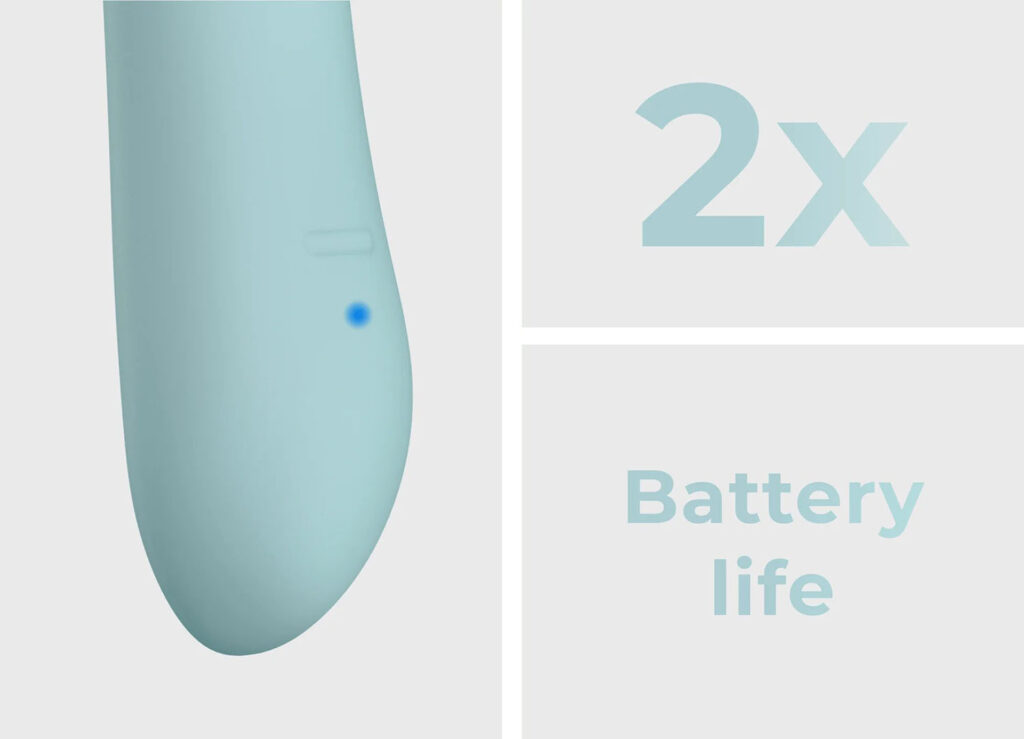 We mentioned at the beginning that Pearl2+ is the upgraded version of the Pearl2. Among other upgrades, I must mention the battery life, which is crazy awesome! Kiiroo promises that the new battery lasts twice as long as the previous one, which means you'll get about 90 minutes of joy per charge out of your Pearl2+! That's a lot of time, and I bet you'll be the first to tire! That's OK because the toy won't be too tired for round 2 anyway. Even when the battery goes dry, you can always just plug the charger in, wait for about 2 hours, and your shiny new toy will be as good as new! If you need an even stronger batter, make sure you check out the ⇒ Kiiroo Pearl3 (Review)!
When you see a red color on the indicator light, it means the battery is almost empty. When the red light starts blinking, it means the battery is critically low. You'll know it's fully charged when the indicator light turns green.
Kiiroo Pearl2+ arrives at your doorstep in a discreet package with the vibrator inside, along with a USB charging cable and a short User's Manual (Quick setup guide). 
It's important for sex toy companies to respect their users' privacy, and Kiiroo knows that very well. And that's another great thing about them - they'll always send you a package you can't connect with the adult industry based simply on its looks. You have to open it to know what's inside.
Conclusion: Is Kiiroo Pearl2+ worth your money?
Kiiroo Pearl2+ is an excellent sex toy that'll satisfy all your needs and desires. Whether you want to improve your solo game or spice up your relationship, the Pearl2+ is a great way to go! You'll enjoy different modes of operation, sync with your favorite VR Porn Videos, and make the time you and your partner spend apart much easier. And hotter!