How to use FeelMe AI on Desktop:
Use Chrome. Go to ⇒ FeelMe website.
Create an account.
Choose a subscription plan (they all come with a 3-day free trial).
Install the Video Watcher Chrome extension (it's best if you pin it to the browser).
Turn on your sex toy (make sure you have Bluetooth ON on both devices).
On the FeelMe AI dashboard, click on "Connect new device."
Open a new tab and go to your favorite VR Porn Site (do not turn off the FeelMe AI tab).
Speaking of favorite sites - check out our ⇒ list of the best VR Porn Sites out there - you're bound to find something you like!
Find your favorite video and play it.

Get ready to have your mind blown!
How to use FeelMe AI on Mobile:
Go to the App Store and download the VideoWatcher app.
Open the app and browse to

feelme.com

or

feelme.ai

.
Log in with the same credentials you used to create the account on Desktop (or make a new account if you don't have one).
Choose a subscription plan (they all come with a 3-day free trial).
Turn on your sex toy (make sure you have Bluetooth ON on both devices and disconnect your toy from any other gadgets).
Your device will appear in the "Devices Nearby" section of the app (if not, turn off the toy and redo step 5).
Connect with your device and click "Test" to see if it works well. If not, redo step 5.
Customize your settings with the "Settings button" in the app. I found that AutoPilot works the best. At least for me - feel free to experiment!
Go to your favorite VR Porn Site and find the video you like. Always make sure you search in a different tab. The FeelMe AI page has to be open.
10: Enjoy!
Note: If your device is not supported in the app, go to the "Contact Us" form on the homepage. You can request that they make your toy compatible. Just type the name of the toy and the brand. And use the "Adult toys" request type.
The future is finally here! This is the moment we've been waiting for a long time; now, it's finally here, thanks to no other than the behemoths behind some of ⇒ the best VR Sex Toys in the world - Kiiroo. They launched FeelMe AI, and it will, without a grain of a doubt, change the way we experience porn. Let's see what the hype is all about:
In a nutshell, FeelMe AI is the future of porn. It's an artificial intelligence system that'll make you enjoy porn more than you ever thought you could.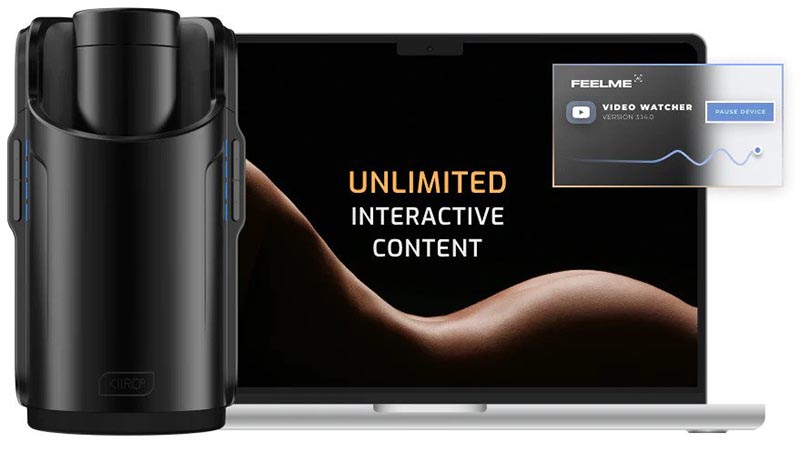 If you're a VR Porn fan and you happen to own one of those awesome VR Sex Toys, you know how tough and painstaking it can be to find scripts for your favorite videos (To help you out: Here's ⇒ a list of Interactive VR Porn Sites that have awesome content and flawless scripts). Well, those days of frustration are gone because FeelMe AI will turn any porn video you choose into an ⇒ interactive video! I know it sounds crazy, but hey, we knew we were going to love AI, especially when it makes stuff like this possible. The best thing? It not only works with videos but also with cams!
Think of FeelMe AI as your personal porn wizard. To put it simply - it "watches" the video you're watching and tells your interactive toy how to move (based on the action in the video). And that's it. To quote the creators - "You feel what you see in real-time!"
Picking the right kind of video is important. FeelMe AI works well with videos where the camera is steady, there aren't a ton of weird angle shifts, the lighting is on point, and there's some real action going on. It's pretty good with all sorts of sex scenes, but these are where it works its magic the best. Sometimes, however, it can get confused regarding the depth of the movement, but I honestly can't complain. The important thing is - it all goes well when FeelMe AI can easily tell what's moving and what's not. Also, I like the AutoPilot setting the most, as it has proven to work the best. The ⇒ Blowjob scenes are a blast!
Bottom line, it works very well!
A very important note here: Just like any other AI tool, it needs practice. So, the more you train it, the better it becomes. So, watch more VR Porn! Also, bear in mind that the developers are constantly working on making FeelMe AI work as flawlessly as possible, so if there is anything you're struggling with or if you have any suggestions, make sure you let them know. Don't be shy - it will help all of us.
Which VR Sex Toys are compatible with FeelMe AI?
So far, FeelMe AI is compatible with the most common and the best VR Sex Toys, such as ⇒ Kiiroo Keon (Review), ⇒ Kiiroo Onyx+ (Review), ⇒ Kiiroo Titan (Review), ⇒ Kiiro Pulse Solo Interactive (Review), Kiiroo Launch, and ⇒ The Handy (Review).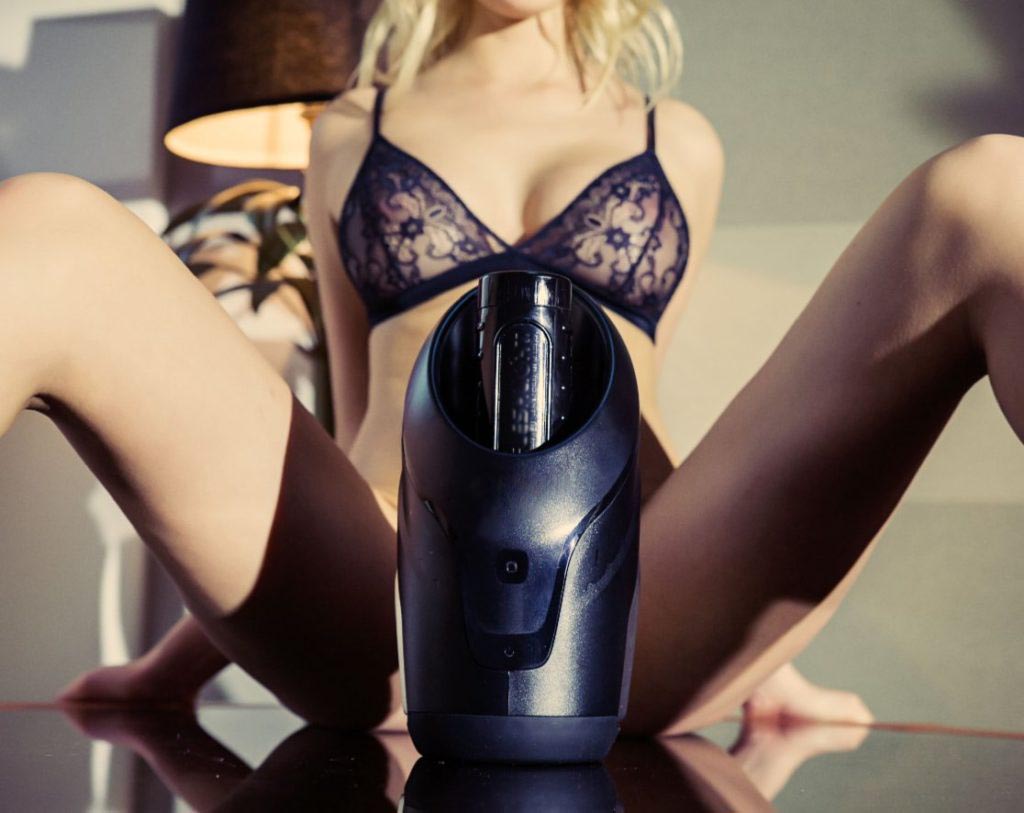 So, regardless of the toy you're using, you'll surely have a blast! I tried it on my Keon, and it worked well!
Oh, this sounds very expensive, doesn't it? 
Well, it's not. FeelMe AI won't break the bank. You get four different subscription options - Monthly, 6-monthly, Yearly, and Lifetime. When you think about it, the monthly subscription is 10 bucks. That's like a subscription to a VR Porn Site. But think of it this way: For this amount of money, you'll get to make any porn video Interactive! Sounds like a sweet deal to me!


Conclusion: Do we recommend FeelMe AI?
Oh indeed! This tool is something we've been waiting for a long time, and if you've ever been on a hunt for Interactive videos, you know how painstaking it can get to find a good script! You know what to do, my fellow fappers!