Kiiroo Pulse Solo is the result of a dream team collaboration between two of the biggest names in the sex toy industry: Kiiroo and Hot Octopuss! Kiiroo is famous for its interactive toys that take pleasure to a whole new level, while Hot Octopuss has been revolutionizing the sex toy game for years!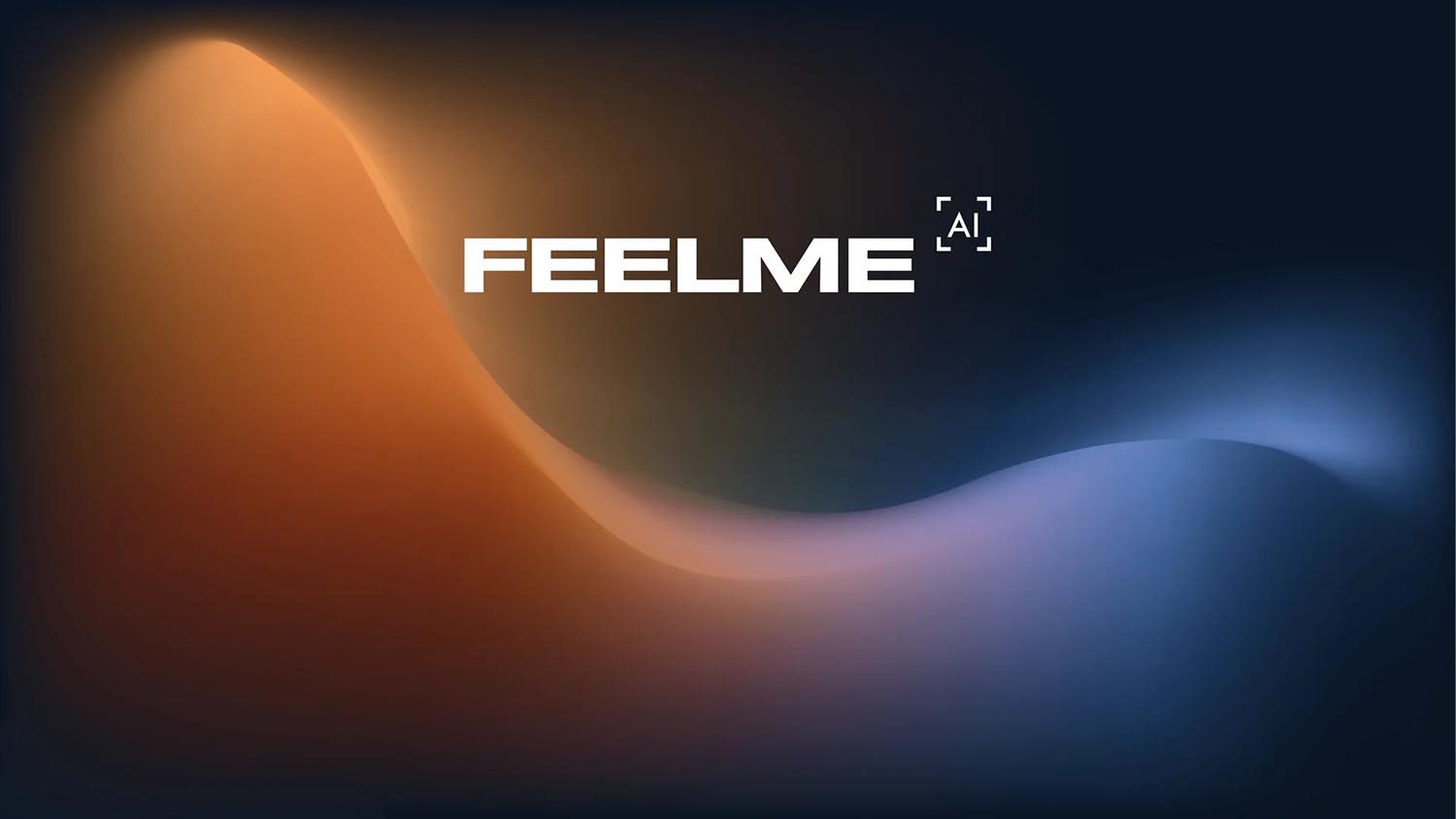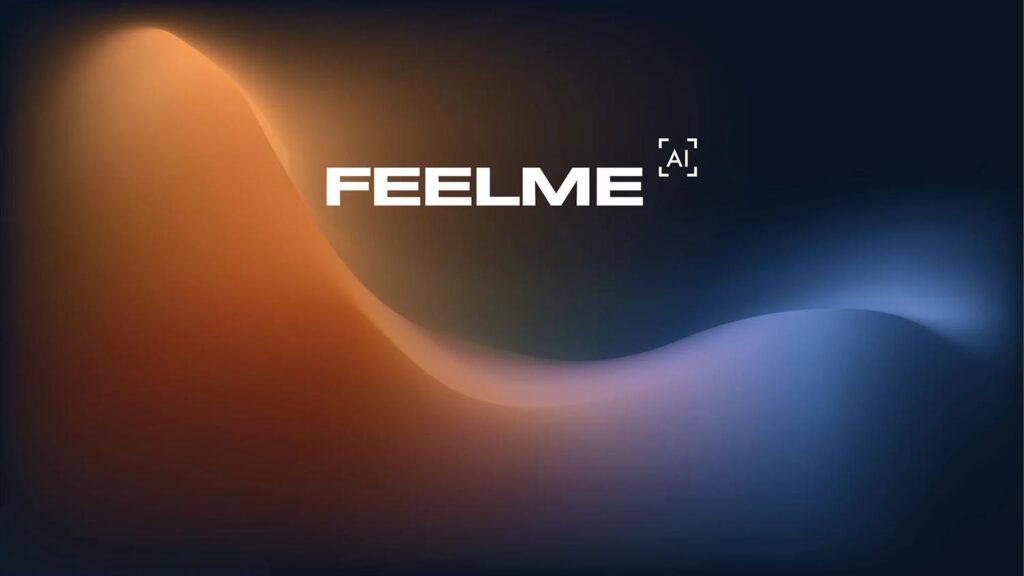 And that's not all! Kiiroo, the legends they are, also released ⇒ FeelMe AI (Review)! This revolutionary AI tool is set to change the porn industry forever! Or at least the way we experience it. FeelMe AI takes any porn video and turns it into an interactive experience! Oh, we've been waiting for something like this for a long time! Check it out, it's awesome!
What is Kiiroo Pulse Solo?
Kiiroo Pulse Solo is a groundbreaking male masturbator device that offers a unique and innovative experience! This device is designed to provide intense pleasure to men and takes solo play to a whole new level. Made from high-quality materials, easy to clean and maintain, and even waterproof, the Kiiroo Pulse Solo is a great choice for anyone looking to enhance their solo play experience.
What makes the Kiiroo Pulse so special is, for starters, it's got a patented PulsePlate technology that oscillates up to 140 strokes per minute, giving your cock the deep and powerful stimulation it needs! And if that's not enough, there are 10 different vibration modes to choose from so you can customize your experience to your exact liking! I mean, what can beat a good vibration session?
The Kiiroo Pulse is also compatible with the Kiiroo interactive platform, so you can connect with other users around the world for a shared virtual sex experience. You can sync perfectly with your parter if they have, for example, a ⇒ Kiiroo Pearl2+ (Review) or a ⇒ Kiiroo Pearl3 (Review). And if you're feeling frisky, you can even connect with your favorite ⇒ VR Porn Videos to take your pleasure to new heights!
How does Kiiroo Pulse Solo work?
Using the Kiiroo Pulse Solo is a breeze - there are no cords, just its own battery, so you don't need to worry about finding an outlet. Plus, it's waterproof! That means you can use it in the shower, in the pool, or with your favorite lube without any hassle.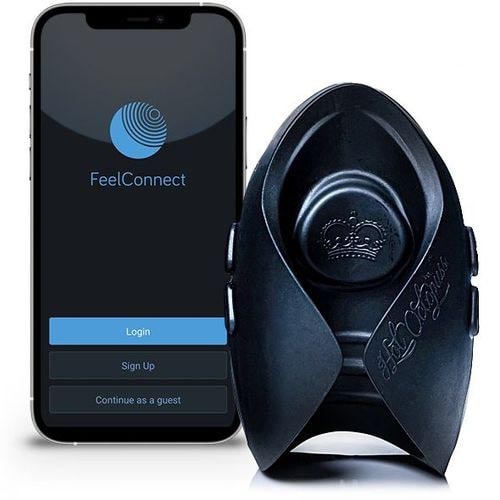 To start the masturbating session of your dreams, simply apply some lube to the inside (not necessary but I recommend it) and slide it onto your penis. The device has five different vibration modes and speeds that you can change using the "+" and "-" buttons on the front of this amazing "Guybrator." Also, you can control it with the dedicated FeelConnect 3.0 app. Kiiroo Pulse Solo also features a "turbo" mode that ramps up the intensity for an explosive finish.
And when you're finished, you'll find that the cleaning process is a piece of cake too, thanks to its waterproof feature! Just clean it with some warm water and soap! Compared to other VR sex toys, this one is a winner!
Another amazing thing about Kiiroo Pulse Solo is its size. It's small, like travel-sized small - perfect for when you're on the go! So you can forget all about big sex toys that simply take up too much room in your bag!
With its versatile settings and easy-to-use design, the this is a must-have for any solo playtime!
How to use Kiiroo Pulse Solo to connect with a partner (with the FeelConnect 3.0 app)?
Using the FeelConnect 3.0  app is a piece of cake. Here's what you need to do: 
Download the FeelConnect 3.0 app on your smartphone or tablet and create an account.
Turn on your Kiiroo Pulse Solo and make sure it's charged.
Follow the on-screen instructions to pair your Kiiroo Pulse Solo with the app via Bluetooth.

Once connected, you can explore the app's different features and functions, such as choosing vibration patterns or adjusting the intensity levels.
Note: To connect with a partner, simply invite them to the app and start exploring the interactive features together. Have fun!
How to use Kiiroo Pulse Solo to watch interactive VR Porn?
Kiiroo Pulse Solo can sync up with special scripted videos from the top VR porn sites out there. And what does that mean? It means every move your favorite pornstar makes on the screen will have an immediate effect on your device. It's like getting fucked by the actress herself! And while the vibrating patterns may not feel exactly like the real deal, it still matches the intensity of the action and takes your VR porn experience to insane heights!
Here's what you need to do:
Make sure your Kiiroo Pulse Solo is fully charged.
Download and install FeelConnect 3.0 app.
Connect your Kiiroo Pulse Solo to the app or software via Bluetooth.
Once connected, log in to your favorite VR Porn site and select the VR video you want to watch and play it.
Or check out our amazing selection of  ⇒ the best VR Porn Sites out there 

You should be good to go!
Sure, the Kiiroo Keon does this best, but trust me, the Kiiroo Pulse is no slouch. It still feels amazing when you connect it to interactive videos on ⇒ VirtualRealPorn ( Review) or those insane 8K VR porn scenes on ⇒ Czech VR (Review)!
How long does the battery on the Kiiroo Pulse last?
The battery life of the Kiiroo Pulse Solo can vary depending on the intensity of use and the vibration settings you choose. However, on average, you can expect the battery to last for about one hour of continuous use.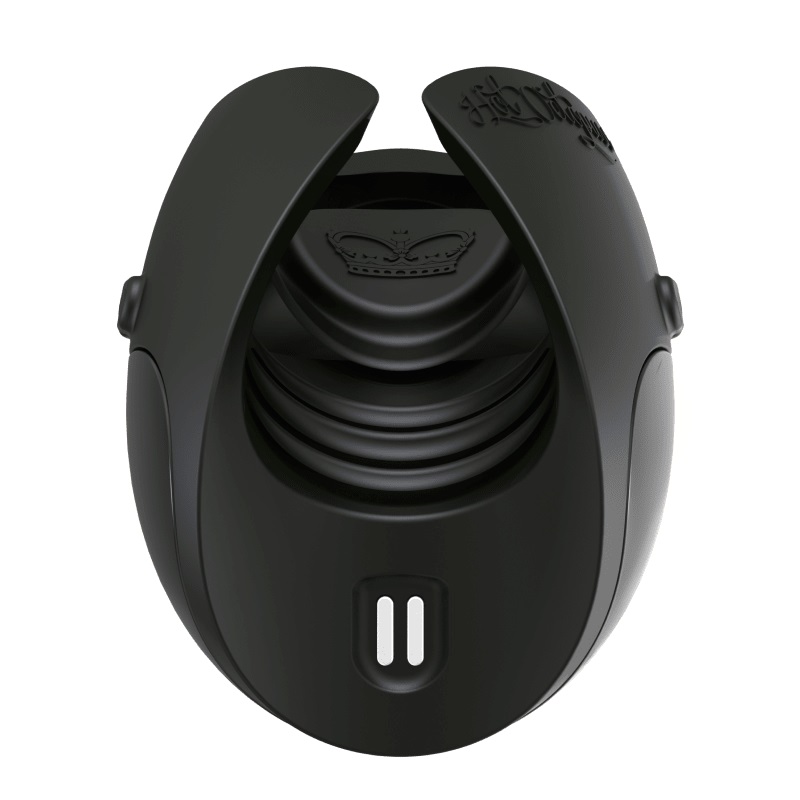 It's always a good idea to fully charge your Kiiroo Pulse Solo before you use it, just to make sure you get the most out of your experience. The toy comes with a USB charging cable, which you can use to charge it up easily from any USB port or power adapter. The charging time is about three hours, though. And if you find that you're running low on battery during use, don't worry – the Kiiroo Pulse Solo has a handy LED light that will flash to let you know it's time to recharge.
But don't sweat it too much – one hour of battery life on this bad boy should be plenty even for the most insatiable users out there. You can cum multiple times during that hour without any problems!
Does Kiroo Pulse Solo work with all penis sizes?
Kiiroo Pulse Solo is absolutely perfect for all kinds of penises! It doesn't matter if you're hard or flaccid, small, average, or big - This baby will fit like a glove! This is one of the coolest automated male masturbators out there, and it can accommodate just about anyone. And that's why I love it - and I know you will too!
How does Kiiroo Pulse Solo stimulate you?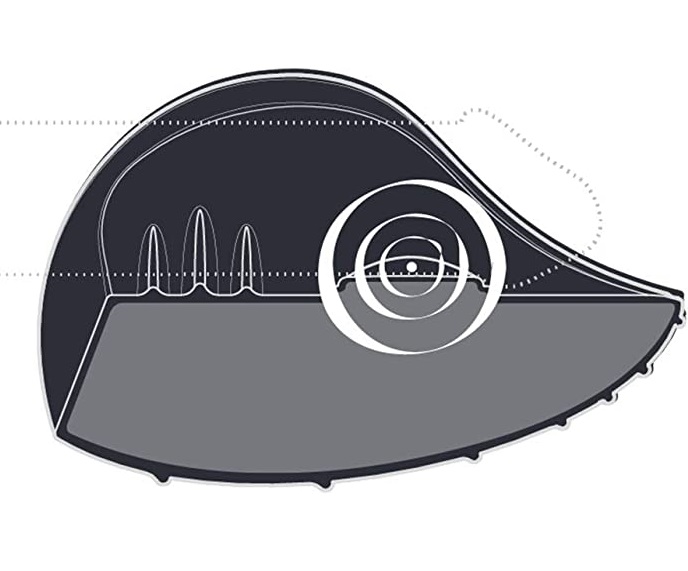 Kiiroo Pulse Solo has two main components: a soft silicone sleeve that fits over the penis and a motorized housing that hides the vibrating and oscillating mechanisms.
When the device is turned on, the motor produces powerful vibrations that travel through the silicone sleeve and stimulate the nerve endings in your penis. Additionally, the oscillating mechanism creates a pulsing sensation that simulates the feeling of a partner's thrusting motions. Heaven, man!
Conclusion: Is Kiiroo Pulse Solo worth your money?
Most definitely! First off, the materials are top-notch, so you can expect this little vibrator to last a long time. Plus, with VR scripts getting better and more affordable all the time, you'll never run out of fun things to try with it. And the app is constantly updated, so you'll always have the latest features at your fingertips.
In my opinion, the Kiiroo Pulse is totally worth every penny, and I would recommend it to anyone who wants to add a new interactive toy to their collection!