Quick & Easy: Is VR Hush worth it?
The best pornstars in the industry
8K resolution
Both 360 and 180-degree videos
Both POV and voyeur angles
Safe, secure and anonymous payment
No bonuses offered with the subscription
What kind of content does VR Hush offer?
VR Hush has been around for a long time, and so far, they've racked up 460+ scenes in their library, and they update once a week!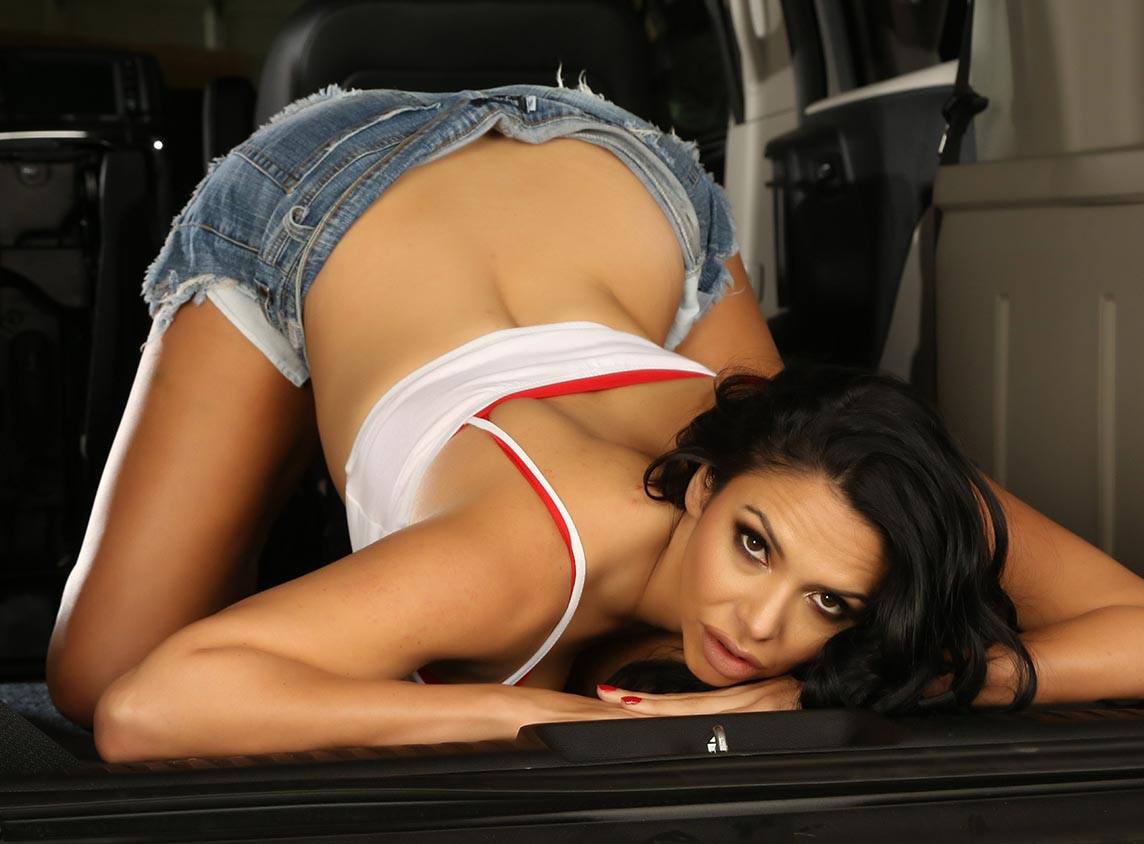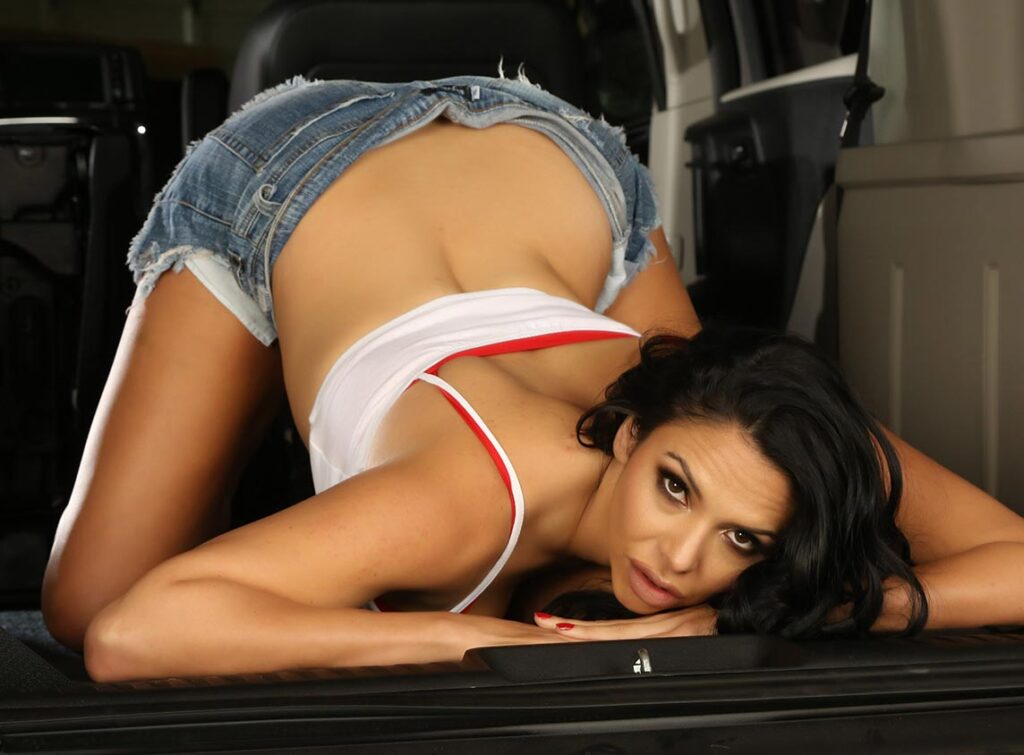 It's one of those all-around ⇒ VR Porn Sites. So, instead of catering to a particular niche, they produce content oriented around various niches and categories. Overall, you can call VR Hush a classic VR Porn studio that gives you exactly what you expect from porn - a fantastic sex scene with a sizzling-hot chick who moans seductively while you are dicking her down. Their videos don't have that "artistic" edge that other studios like ⇒ Dark Room VR (Review), for example, focus on.
You'll get to fuck a hot babe in an everyday context instead - make sure you check out the video called "Can you help me with my car?" with the stunning Latina babe Missy Martinez! Most of the videos are one-on-one fucking sessions. I wouldn't mind seeing more threesomes, but I'm not in a position to complain because you'll get a lot of hours with your favorite pornstars here, which often beats any threesome in the world.
What I really like about VR Hush is that they shoot videos for all fans. So, you have both male and ⇒ female POVs here! A lot of the female POV videos are ⇒ lesbian, though. There are some awesome hardcore female POV videos as well! So, girls, no matter if you prefer girl-on-girl action or some good old banging with a muscular guy, you'll have a blast either way! 
Great content, guys; 5/5 from me!
Does VR Hush offer a good variety of scenes and models?
Fucking your favorite pornstar is the name of the game at the VR Hush party! This studio works with some of the most famous names from the industry, such as Kira Noir, Adriana Chechik, Hazel Moore, Chloe Temple, Lexi Luna, Jessica Starling, Charles Dera, Ricky Johnson, etc. Oh, you know these names mean trouble! And their performance in VRHush's videos is just excellent! And they've got all the body types you need. If you like them with ⇒ big asses, ⇒ big tits, ⇒ blondes, ⇒ brunettes, ⇒ teens, ⇒ MILFs, ⇒ Asian, ⇒ Latina, ⇒ Ebony… all with well-chiseled, damn perfect bodies - you'll love VR Hush as well. And these chicks will do it all as well! ⇒ Anal, ⇒ hardcore, ⇒ blowjobs, you name it. And you get the option to watch the videos in 2D as well!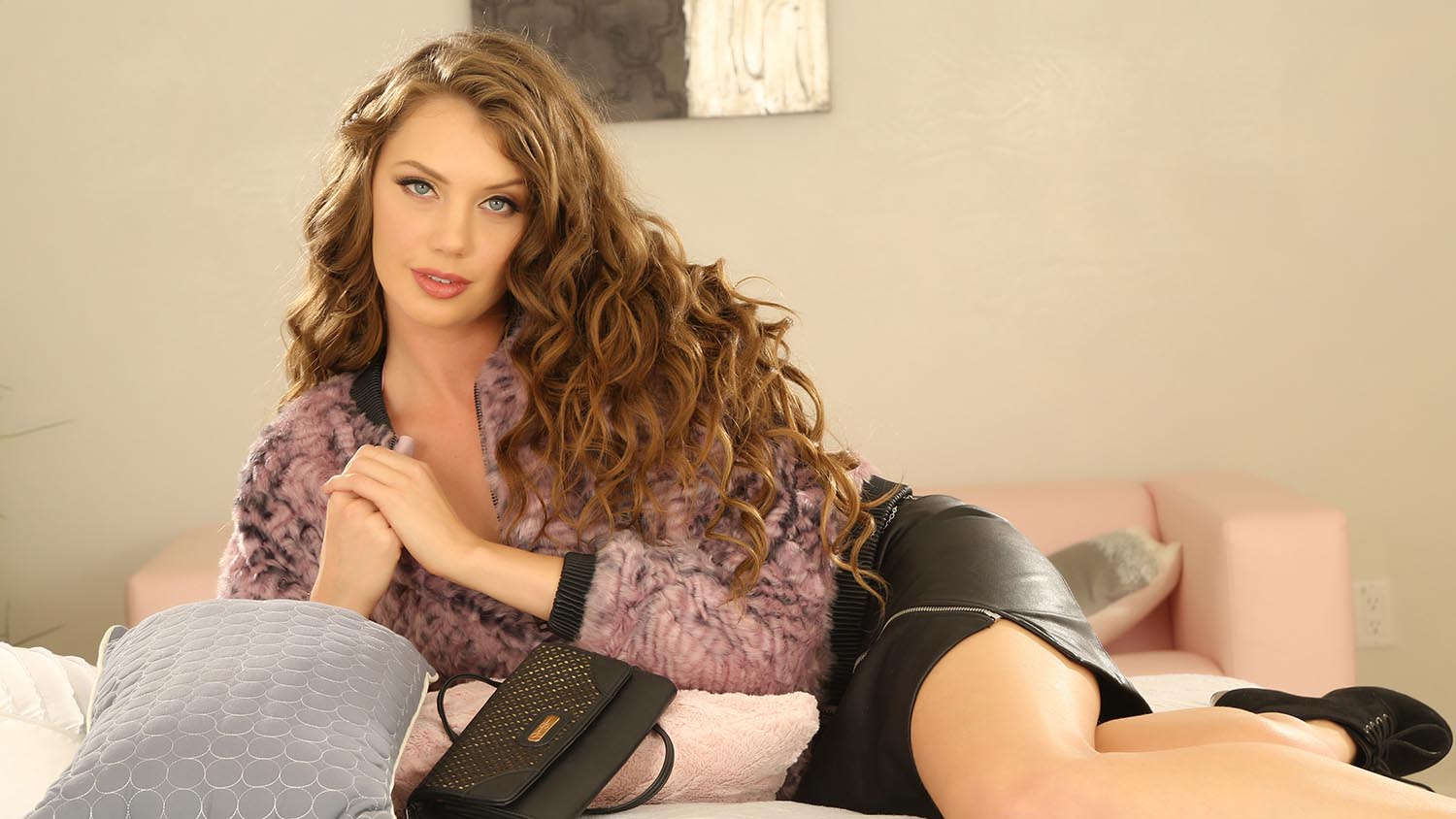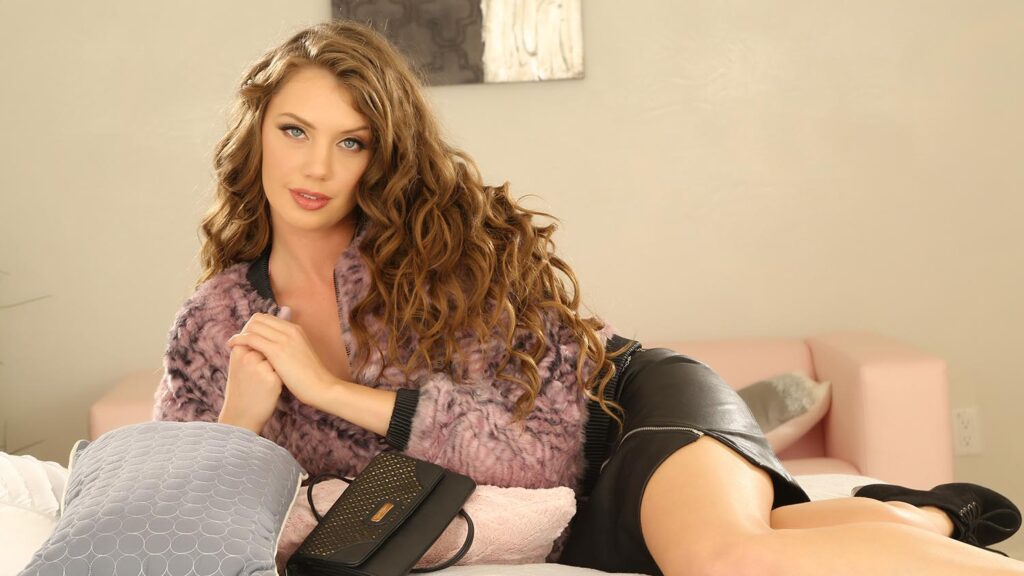 I already mentioned that you'll fuck your favorite pornstars in everyday locations at VR Hush. I'm talking bedrooms, kitchens, car mechanic shops, bathrooms, etc. If you are into more unconventional sex, such as sex dungeons, bondage, and stuff like that, check out ⇒ KinkVR (Review). VRHush is more oriented toward making you feel like that gorgeous VR Pornstar you're fucking is actually your girlfriend, and you're fucking her in your bedroom. This way, the scenes feel very intimate. And there's nothing better in this world than a hardcore VR sex video with Marica Hase, who plays your own geisha!
4.5/5 from me here.
What's VR Hush's audiovisual quality like?
You'll get the ultimate visual and audio entertainment with VR Hush's mind-blowing videos! Shot at 60 frames per second and boasting an incredible 8K resolution, you'll be surprised by the smoothness and stunning level of detail. With binaural sound and 3D integration, you'll feel right in the action's heart. The wide-angle shots provide a thrilling perspective, while the flawless camera work adds glamour and takes you to all the exotic angles that otherwise would be hidden away. The clarity is unmatched, and the lighting and post-production treatment are industry-leading. 
5/5 here!
No matter whether you're on your computer or phone, the site is super easy to use. 
As you land on the home page, you'll find their library of The Latest Scenes and The Upcoming Scenes. At the top of the page, you'll find your classic tabs - Scenes (their entire VR Porn collection), Vault (The best scenes from the past completely remastered), Models (Their pornstar roster), Help (FAQ and VR Headset guides), and the Login options.


Finding the content you want on the site is really easy - you get a bunch of tags and sorting options. You can comment, rate videos, save favorites, or make your playlist. The design is clean, and everything is laid out nicely. No pesky ads or anything like that. No extras such as ⇒ VR Porn Games, unfortunately.
Overall, cool and user-friendly design. 4.5/5 from me.
VR Hush's headset compatibility
VR Hush is compatible with ⇒ Oculus Rift, ⇒ Oculus Go, ⇒ GearVR, ⇒ Google Cardboard, ⇒ HTC Vive, ⇒ PSVR, ⇒ Quest, ⇒ Quest 2, and all ⇒ Smartphones, making it one of the all-service studios. So whether you're on a high or low budget, VR Hush has got you covered! 


If you have any trouble setting up your device, they have a set of guides in their "Help" section on the home page, or you can check out our ⇒ guides on how to watch VR Porn on every device!
How expensive is VR Hush?
8K, binaural sound and a roster of super-hot, mega-famous VR Porn stars sound expensive, right?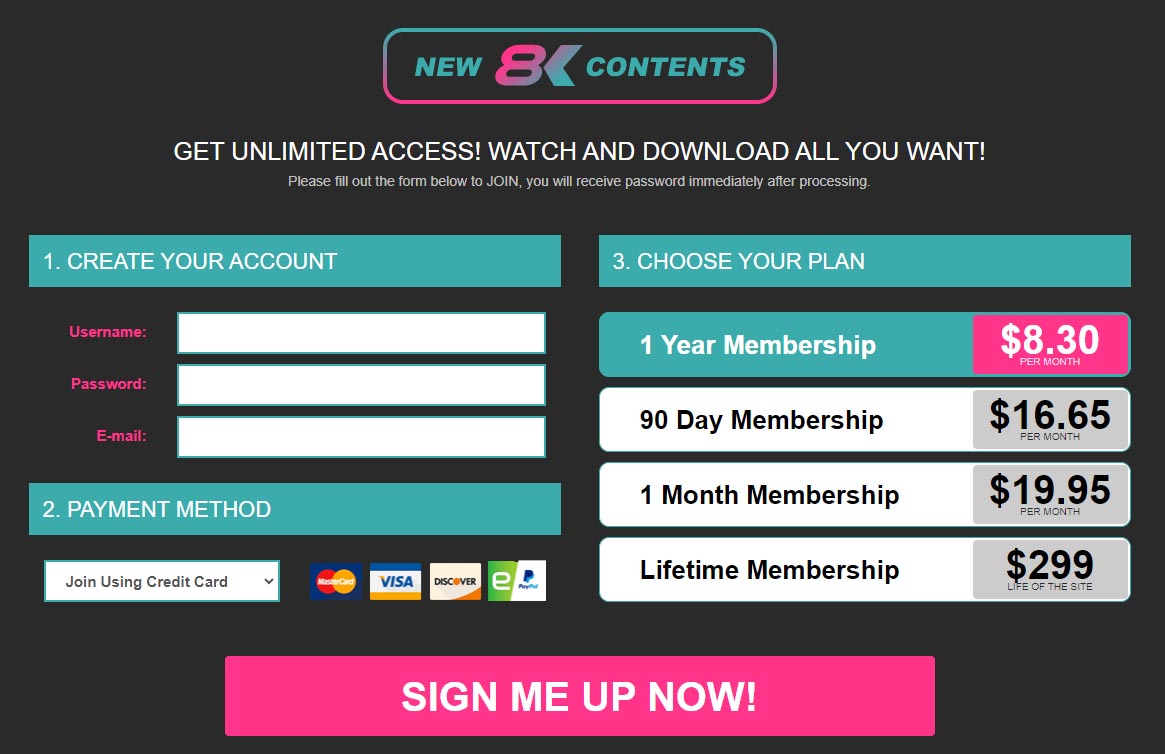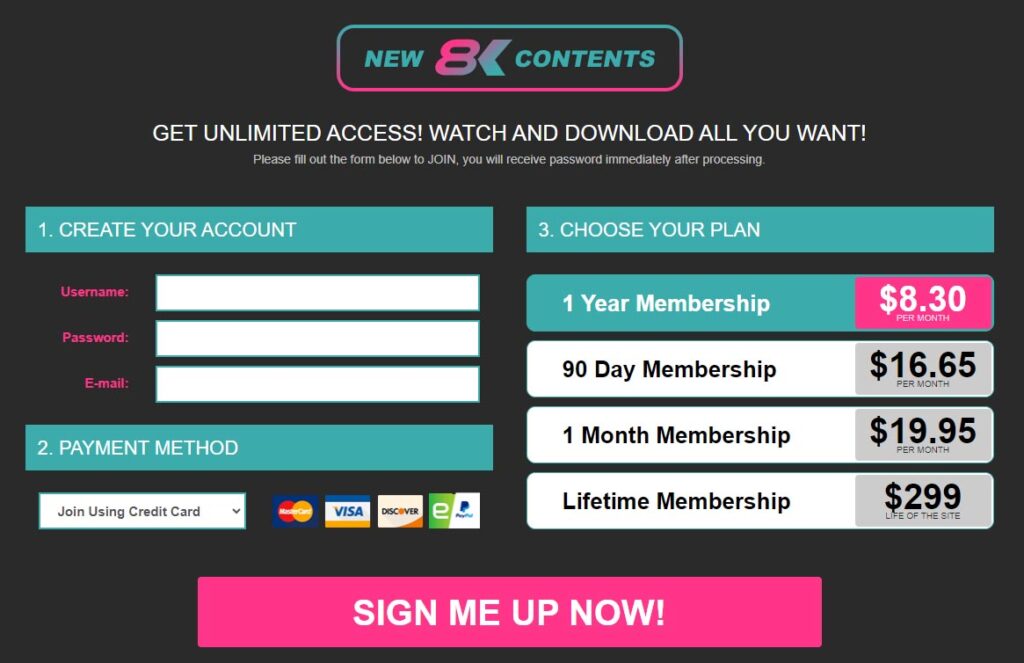 Yeah, no. For the quality and content they offer, VR Hush is surprisingly cheap. You'll get 4 different plans - "1 Month," "90 Days," "1 Year," and "Lifetime." Also, you get three different payment methods - "Credit Card," "Crypto," and "PayPal." I've been a subscriber for a couple of years and never had any problems with the sub or the payment. It's very safe and anonymous. Your statement won't show any adult-related stuff, and it's a scam-free site that gives you unlimited streaming and downloading for the price of one subscription!
Neat, huh?
Conclusion: Do we recommend VR Hush?
Oh, I massively recommend them if you are into 8K VR Porn with top-class pornstars only! It's a well-known VR Porn Site for a reason, and honestly, for the price they are asking, you get a lot of hours of super-high-quality content! You know what to do!
VR Hush is a top-notch VR Porn Site that specializes in high-quality porn with only the most popular pornstars in the industy!