Quick & Easy: Is TmwVRnet worth it?
Amazing teen content
600+ videos!
An excellent roster of pornstars
Compatible with all the major VR headsets
Two updates a week
Safe and secure billing
They could add some more ethnic variety
TmwVRnet (Teen Mega World VR Net) is a paradise for all ⇒ Teen VR Porn lovers! Cute, innocent, petite-looking pornstars that'll make you drool! But what sets them apart from the competition? Read on.
What kind of content can you expect from TmwVRnet?
The name says it all - teens, teens, teens! This has always been a popular Porn niche, even before VR Porn became a thing! There's just something about those teens, man! 
TmwVRnet is a versatile VR Porn Site that shoots videos for more than just one group of fans. Usually, ⇒ VR Porn Sites find their niche and stick to it. I love that TmwVRnet doesn't fall under this category. They do offer somewhat traditional content, but it's content that everyone can enjoy. If you're into solo scenes, go for it. ⇒ Lesbians? Check. Taboo topics (stepmoms, stepsons, stepsisters, etc.)? Check. ⇒ Threesomes? Check. ⇒ FMM? Check. Traditional one-on-one fucking? Check. ⇒ Sloppy blowjobs? Check. You see where this is going.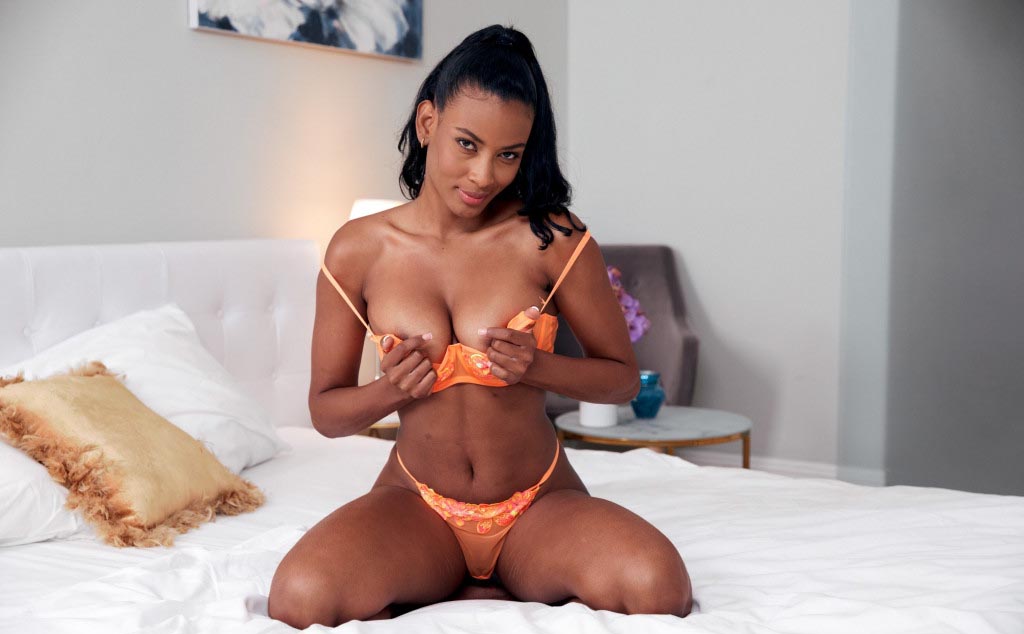 TmwVRnet started giving us these fantastic VR Porn videos in 2016, and so far, they've accumulated more than 600 of these small pieces of treasure! They update twice a week, so you'll never run out of content! And if you're into their content, you'll get a massive library to explore! They recently uploaded the "Teasing the Impatient Dude" video with the Ebony hottie Samanta Cruz. I've fapped so many times to this video, honestly. The very thought of that orange lingerie over that amazing Ebony ass just instantly makes me grab my headset.
Great content, 5/5!
Does TmwVRnet offer a good variety of scenes and models?
The models at TmwVRnet all fall under the "Teen" category.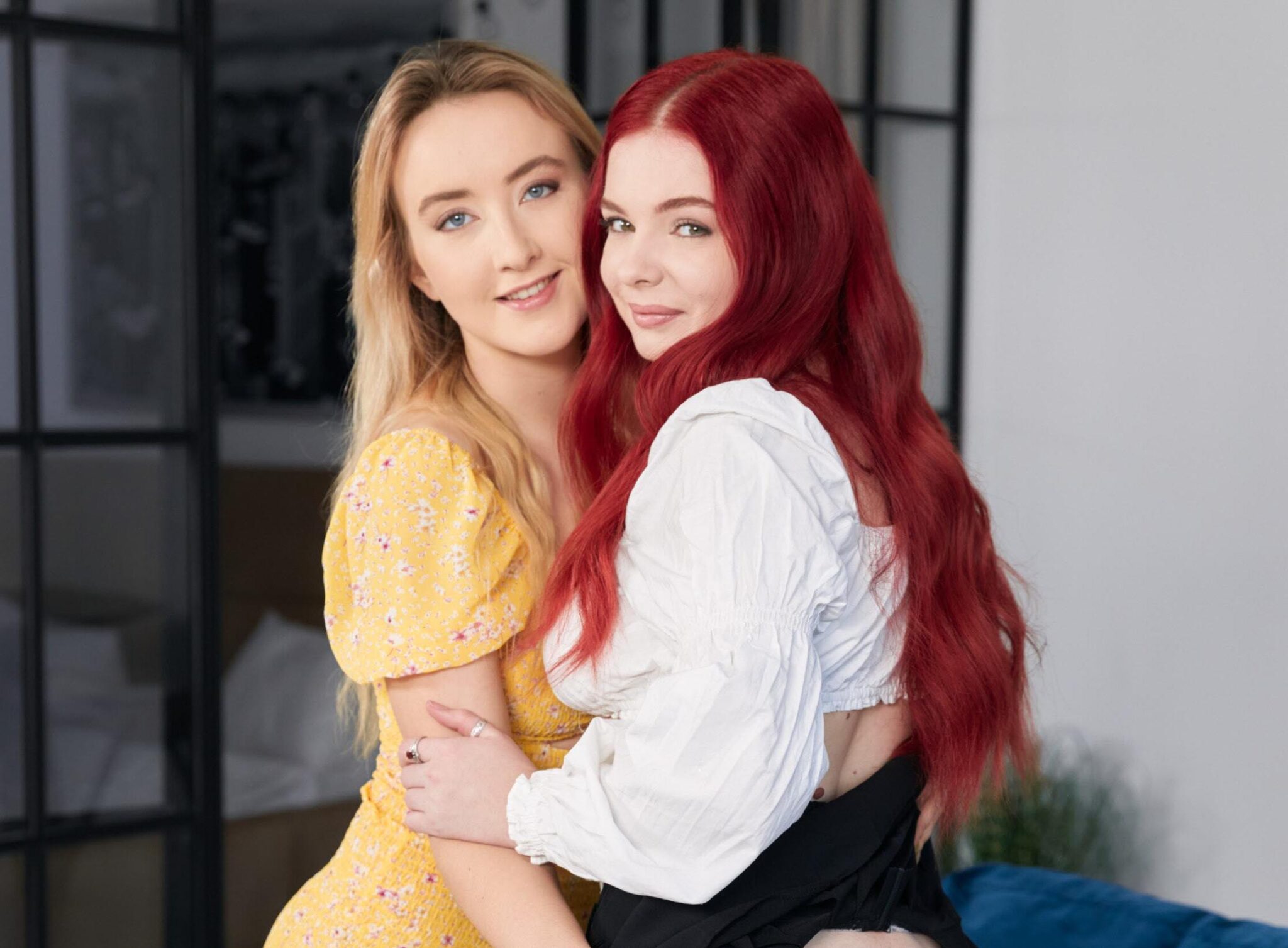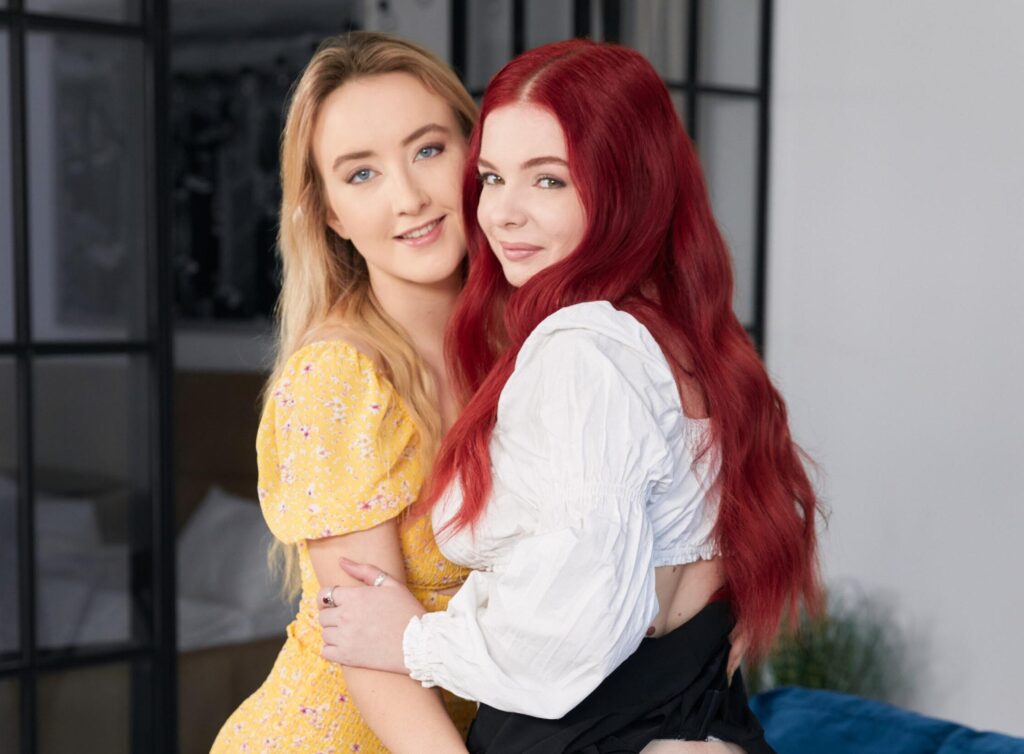 When you think of a teen pornstar, I bet you imagine the classic body type - small tits, a fantastic ass and enthusiasm like nowhere else! In most cases, that's what you'll get at TmwVRnet. Of course, there are some exceptions! I mentioned Samanta Cruz, but there's also Miss Olivia, Lilith, Katarina Rina, etc. I wish they did an anal scene with Claudia Garcia! God, that thick ass of hers… There is an apparent lack of MILFs here, but come on, you had to see that coming. If ⇒ MILFs are your fetish, go straight to ⇒ MilfVR (Review). There is a certain ethnic variety among the models as well, but not too much. Regarding body types, you get your share. ⇒ Big asses, ⇒ Big Tits, ⇒ Brunettes, ⇒ Blondes, Redheads, tattooed chicks… everything related to teens.
You'll fuck them in a nice cozy apartment most of the time. There is also some variety here, as the scenes will occur in the bedroom, kitchen, and living room. I like that. After watching more than 20 scenes, you'll start feeling like all these fantastic chicks are coming to your house, where you'll be fucking them, watching them masturbate and everything in between!
4.5/5 from me here.
What's TmwVRNet's audiovisual quality like?
As I said, TmeVRnet started its VR Porn journey in 2016. They started shooting their videos in 4K, which was more or less the industry standard then. Gradually, they switched to 5K and stayed there for some time. Then, in May 2023, they switched to 7K, 3D, 180° FOV, and 60 FPS videos with Binaural Sound. Sure, the industry standard nowadays is 8K, with some of the biggest names in VR Porn (⇒ VR Bangers (Review), ⇒ VR Hush (Review), ⇒ Czech VR (Review), ⇒ VirtualRealPorn (Review), and so on) shooting videos only in 8K. Hey, 12K is on its way to take over the industry, with VR Bangers introducing their very first 12K video in April 2023, called "Pheromones Temptation.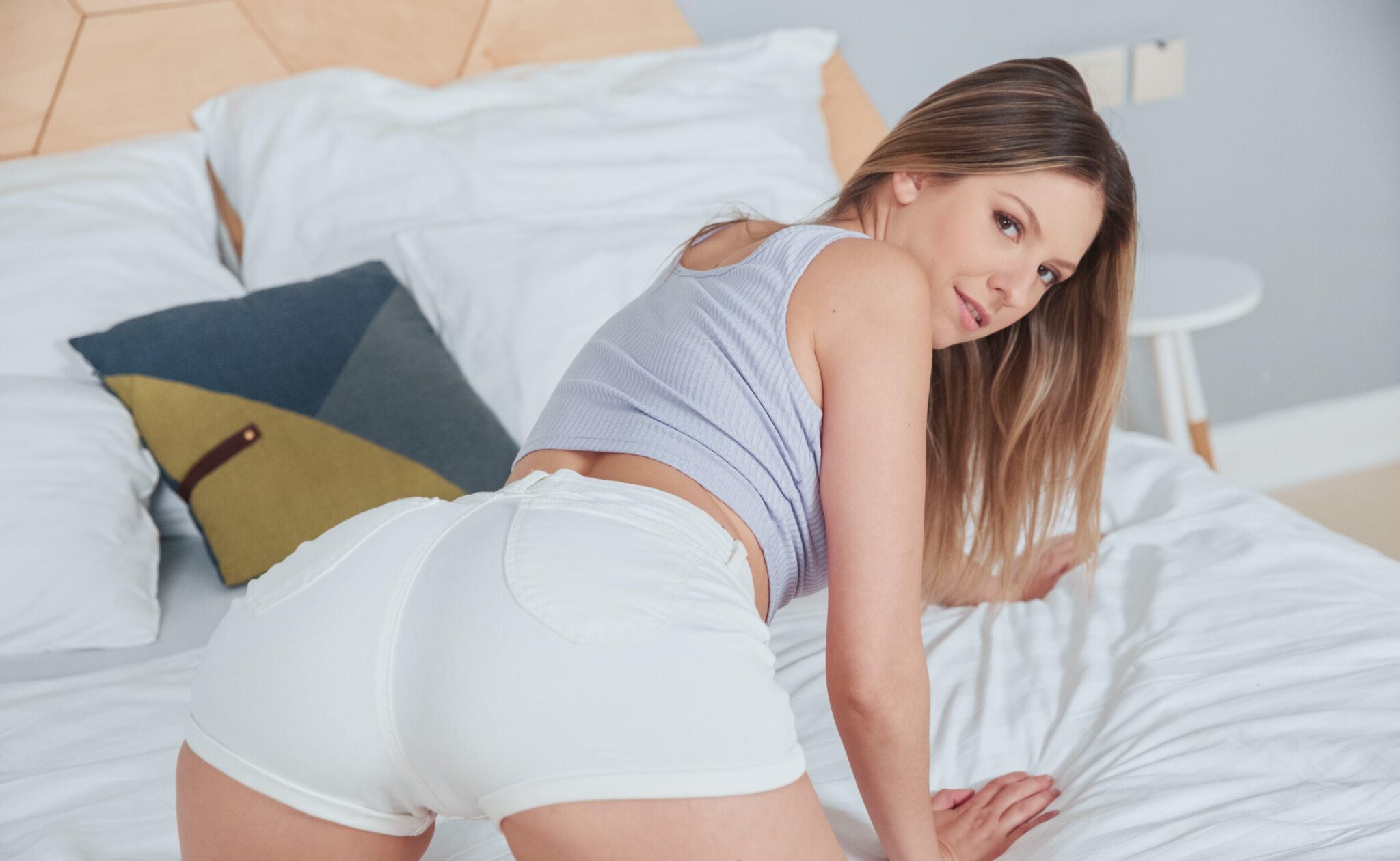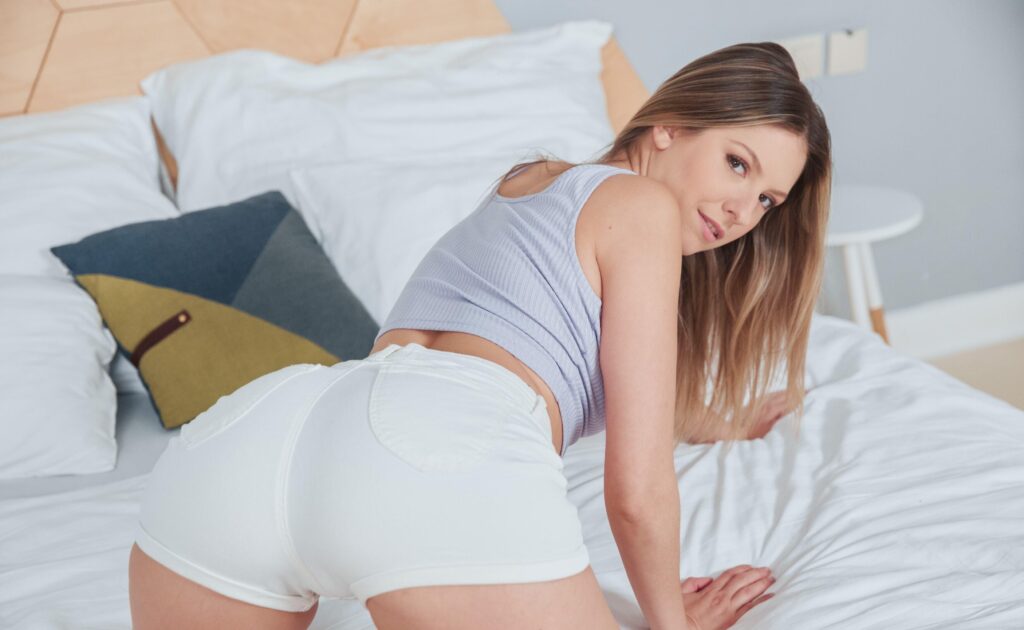 Be that as it may, the graphic quality of TmwVRnet is still very good! Initially, they had some issues with the camera work and the postproduction - at times, their models were too far away. Luckily, they are one of those VR Porn Sites that take notes of what the fans are saying and fix the issues ASAP. 
4.5/5 here.
Pricing: How expensive is TmwVRnet?
TmwVRnet won't break the bank. These guys have an average subscription price for a VR Porn Site.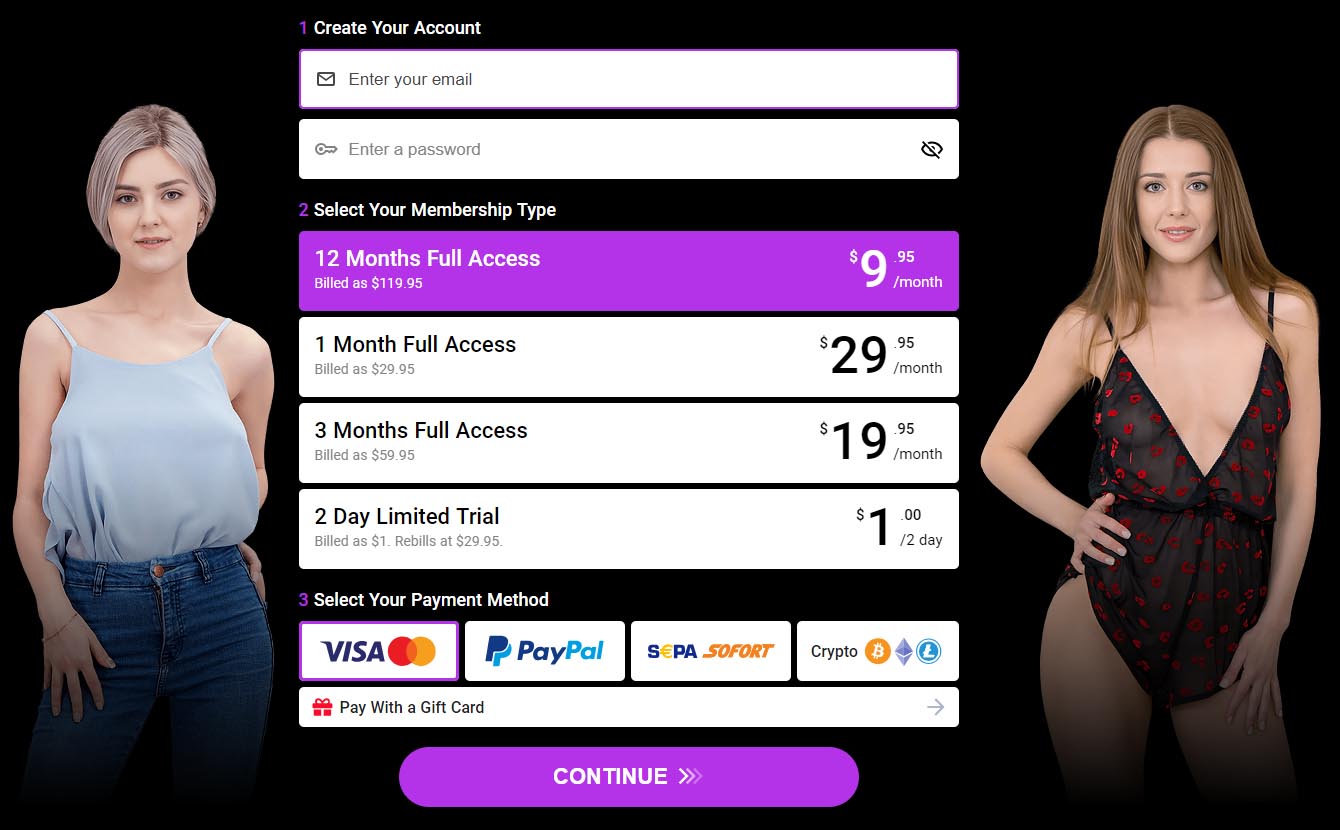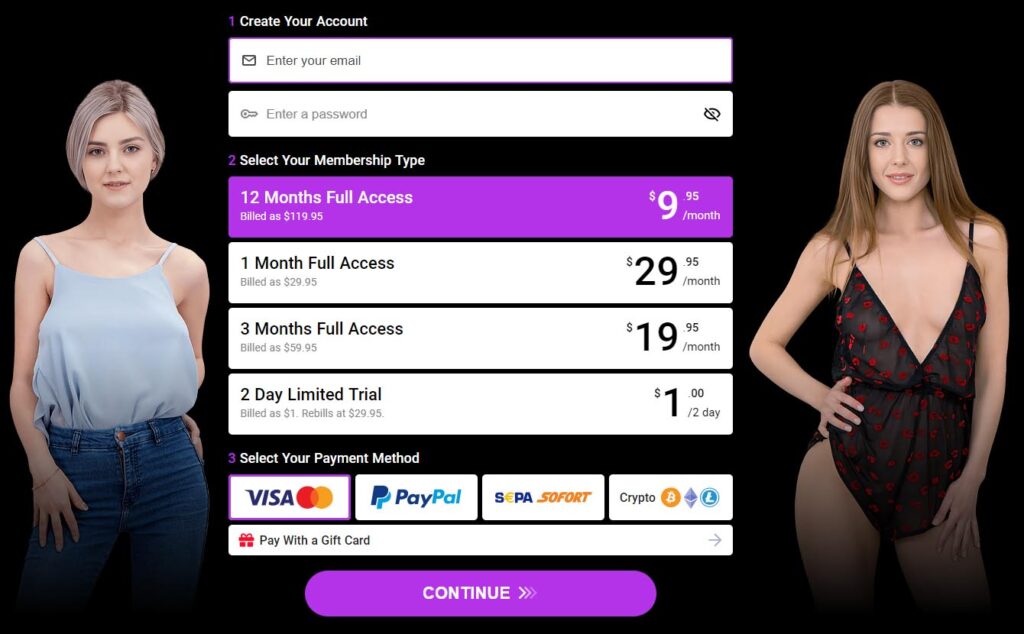 You get 4 types of subscriptions - 12 Months, 1 Month, 3 Months, and 2-Day Trial. As always, credit where credit is due - I love the fact that TmwVRnet offers the 2-Day Trial option. It's a great way to get acquainted with the content and for the price of $1 a day - they're practically giving it away. Also, the billing is safe and anonymous. No adult-related stuff on your statement, no malware and no problems you would usually get from non-legit porn sites. AND, you'll get access to 35 additional porn sites for the price of that one subscription, but more about that later.
Watching VR Porn for a long time (Hey, it's my job!) and observing people, I've noticed that people think porn isn't worth paying for. But I've never met a single VR Porn fan who said that. Sure, you have to like certain sites more than others, but generally, people still seem to think that 2D and 3D porn is in some way the same. Oh, it's not at all! That's why I always say that for the price of a fancy cup of coffee and a slice of pizza that I consume in 15 minutes, I get a whole month of VR Porn. I'd rather be hungry for one day, honestly.
Which VR headsets does TmwVRnet support?
TmwVRnet supports all the major VR headsets. Once again, they are proving that they are trying to make their content available to as many people as possible.
From Oculus devices, such as the ⇒ Oculus Go, ⇒ Quest, ⇒ Quest 2, ⇒ HTC Vive, ⇒ Gear VR, ⇒ Windows Mixed Reality, ⇒ PSVR, and ⇒ Daydream, to ⇒ Smartphones - whichever device you're using, you'll be able to enjoy TmwVRnet's content. Don't forget that ⇒ Quest 3 is arriving soon and will support the whole Quest 2 library - I can't wait to watch some Teen VR Porn on the new headset!


Of course, if you have any issues setting up your device, check out their homepage - you'll find a tab called "Help." If you need step-by-step how-to guides for setting up your headset, go to our ⇒ Guides on watching VR Porn on every device!
TmwVRnet has a really cool website. It looks slick and very professional. I love the dark background and the bright thumbnails!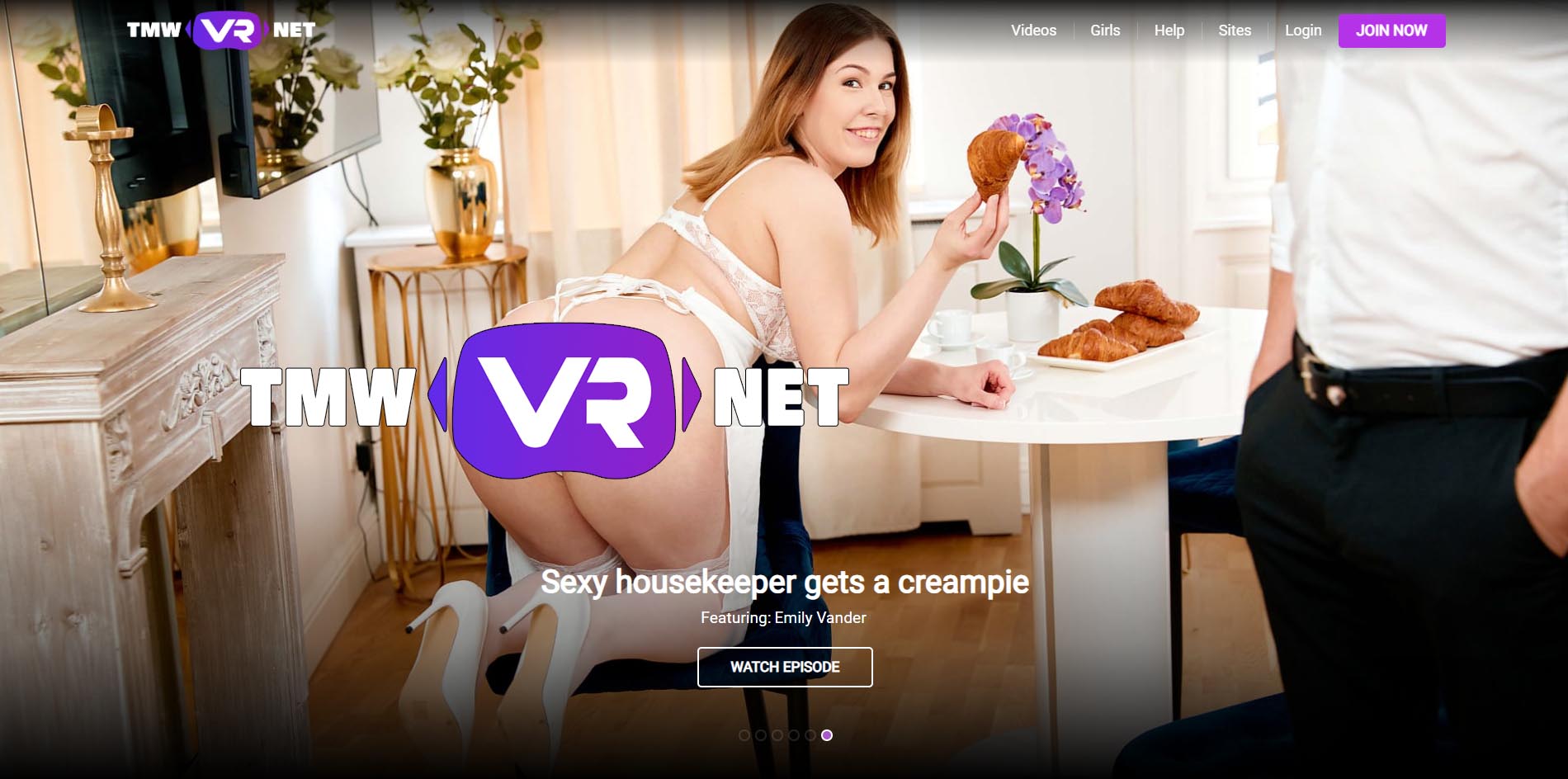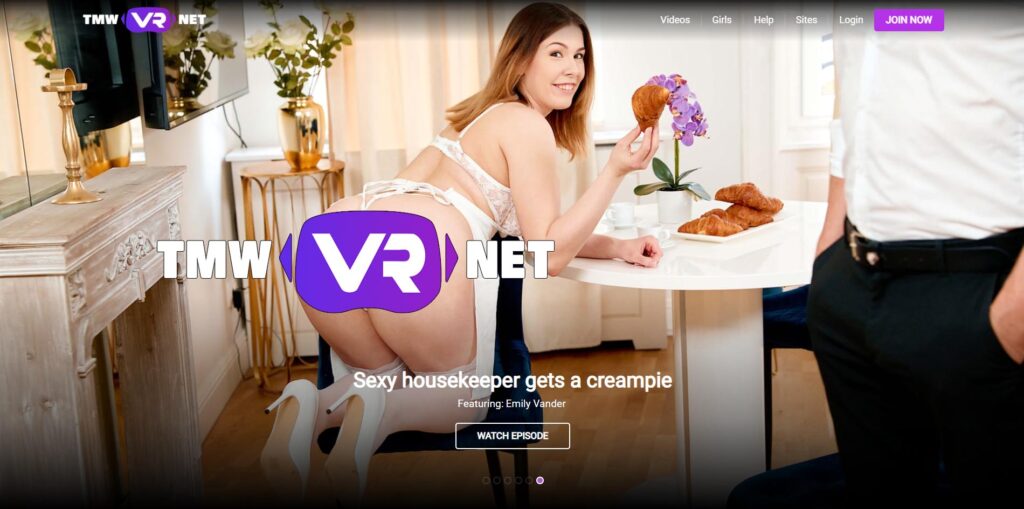 As you land on the home page and scroll down, You'll find their selection of the Latest Videos and the Latest Pornstars. At the top of the page, you get the self-explanatory Videos and Girls tabs. We already mentioned the Help tab, where you can find all the FAQs and information you need to start enjoying TmwVRnet's porn. The next tab is Sites, and it takes you to TmwVRnet's porn network of 35 porn sites catering to every possible teen-related fetish you have. Teen & Old, DPs, ⇒ Anal, ⇒ Creampies, Toys, Gaping, Lingerie… just everything. They're 2D, however. Moreover, you'll get a gallery of professional photos from the set for every single video and a bunch of tags under the videos to make your navigation easier!
4.5/5 from me.
Does TmwVRnet have a good future? Does it pay off to subscribe?
TmwVRnet could pay attention to a couple of aspects, such as the variety of pornstars and graphic quality. On the other hand, both of these "lacks" are understandable if you ask me. First, they are a European VR Porn Site, and second - God, VR Porn equipment is super expensive! However, they've shown in the past that they are willing and ready to improve their content, equipment and production style. I'm sure they'll do the same in the future!
5/5 here!
Conclusion: Is TmwVRnet worth it?
If you are into teens, waste no time. Their teen content is world-class, and they are among the top teen VR Porn-oriented studios! 
The scenes feel very natural, and they quickly immerse you and trick your mind into believing that you're actually there in the room, fucking that amazing teen! You know what to do, fellow fappers!
At TmwVRnet, you get some of the best Teen VR Porn in the whole of VR! The best innocent, petite-looking pornstars just grinding on your dick in 7K!