Quick & Easy: Is MilfVR worth it?
An AMAZING roster of pornstars
Great audiovisual quality
The scenes are well thought of
Works on every device
Streaming and downloading
Site navigation could be better
Updates are a little slow
Say hello to MilfVR, the ultimate VR Porn site that's all about getting down and dirty with the hottest MILFs around. Owned by the badass crew at ⇒ WankzVR (Review), this place is where you go to satisfy your cravings for crazy-hot mature women. Whether you want to roleplay as a stud-for-hire or dive into steamy encounters with recently divorced ladies craving some attention, MilfVR has your back.
What kind of content does MilfVR offer?
MilfVR burst onto the scene in 2017, and they've been on fire ever since. They've already piled up a whopping 320+ scenes in their collection and will not stop anytime soon.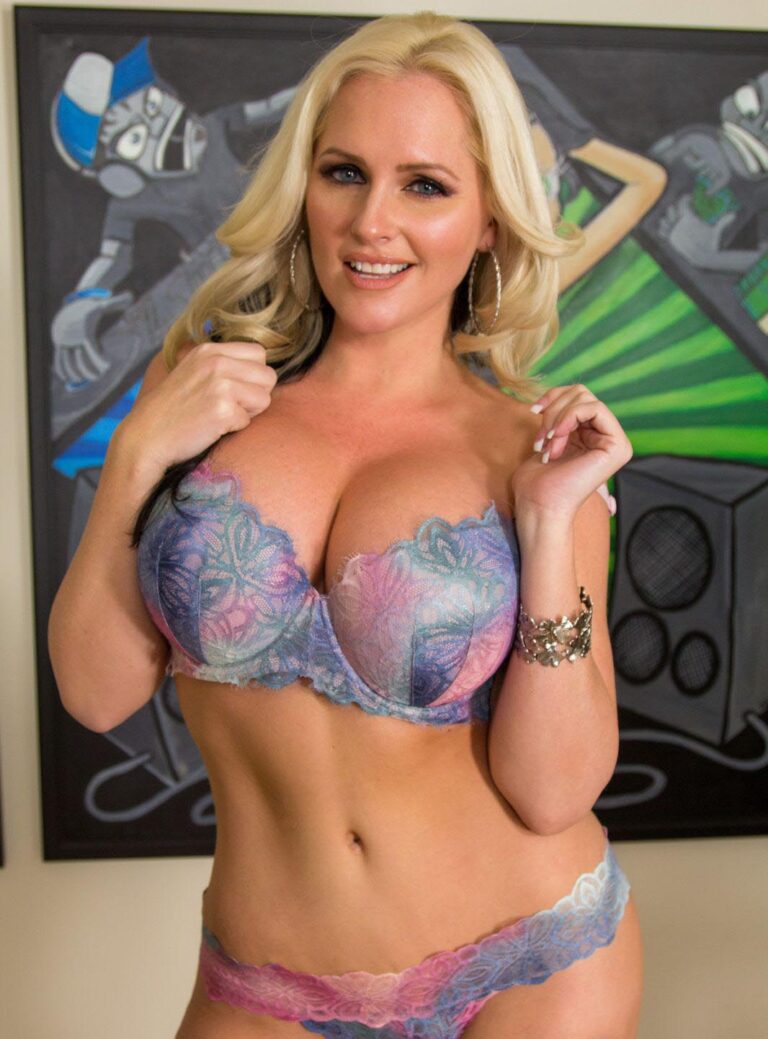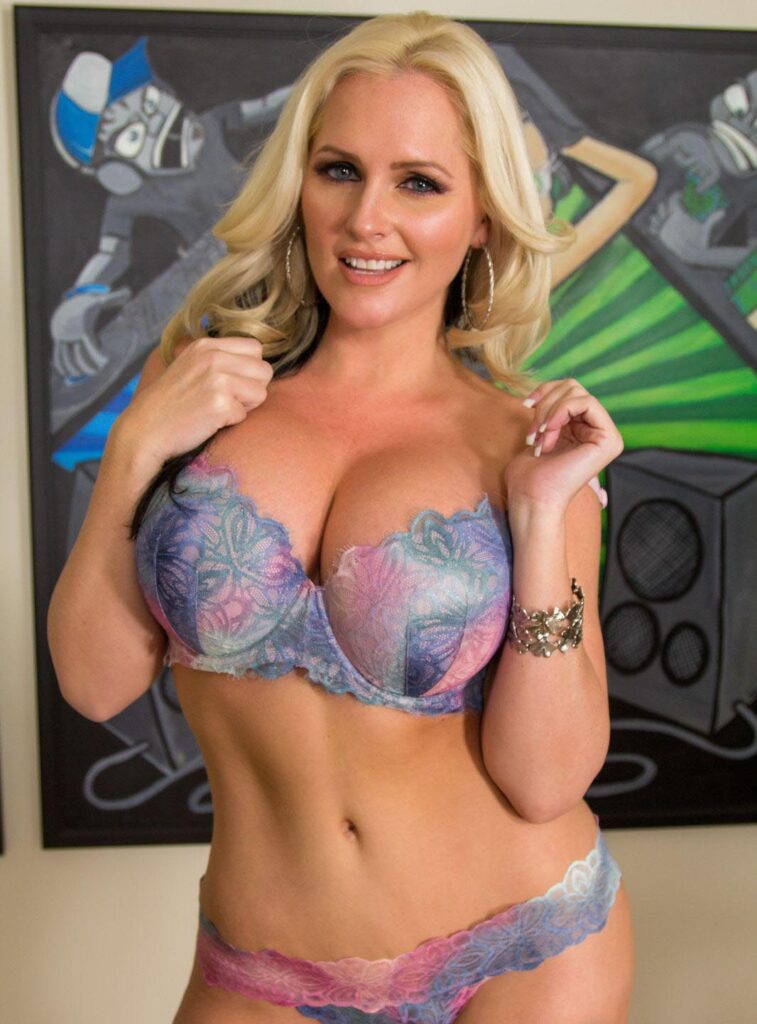 What's cool about MilfVR is that it's not limited to just one theme. They've got a broad range of niches mingling in the same ⇒ MILF scenes. That means there's something for everyone! ⇒ Asians, ⇒ Ebony, ⇒ Latinas, ⇒ Big Asses, ⇒ Big tits, etc. They're catering to a massive market with their versatile content, but they haven't forgotten about the die-hard fans of the MILF niche either. Now, the MILF niche has been around forever, and there are plenty of big players in the game. It's easy to fall into the trap of churning out the same old stuff everyone else has seen. But not these guys. They've got some serious creativity going on. Their video plots are so diverse you won't find any mindless copying or "inspired" content from their competitors. 
So, if you're looking for an unforgettable experience with top-notch MILF VR Pornstars, you've found the right place. For their content, I'll rate them 4.5/5.
Does MilfVR offer a good variety of scenes and models?
The team behind MilfVR knows exactly what you want – VR fuck-sessions with smoking-hot MILF pornstars. And boy, do they deliver! They've got all the hottest babes you dream about, from Savannah Bond to Lexi Luna and Brandi Love, to name a few. Their incredible roster consists of 230+ incredibly talented pornstars willing and able to make all your wishes come true - in a way only a MILF can. And they have chicks in all shapes and sizes!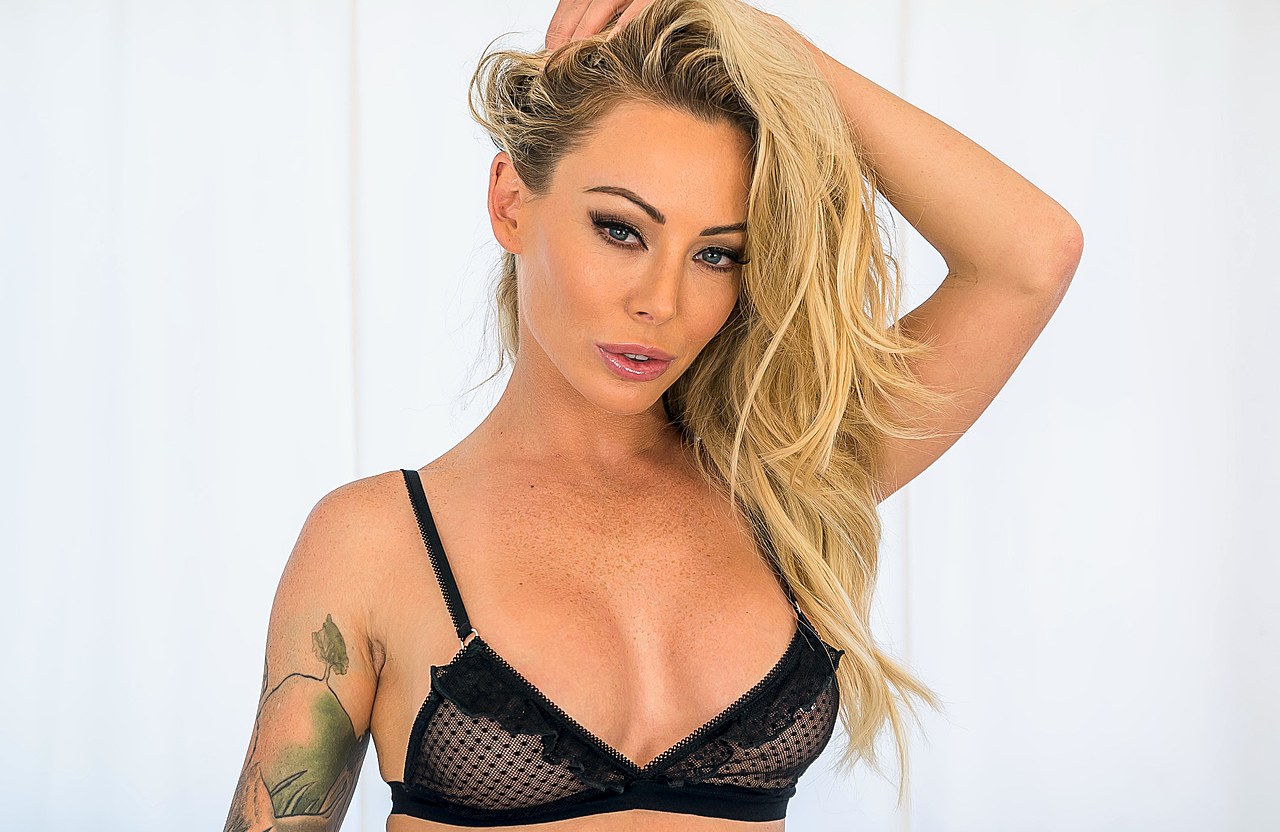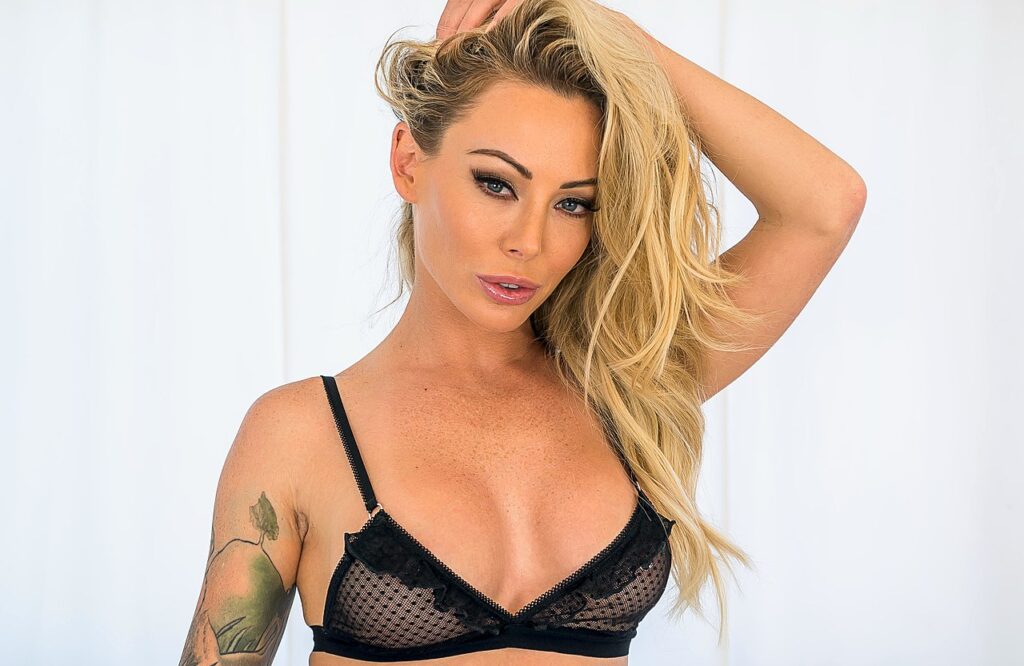 MilfVR won't bring those same-old scenarios, either. Each scene transports you to a different setting, making the videos even more realistic and believable. One minute, you're dropping by your mom's hot friend's house to pick something up. But things take a steamy turn when you start talking about how lonely she has been, and before you know it, she's got your dick between her ginormous tits. And in another scene, you're enjoying the company of someone else's wife, and you happen to have a bigger dick than her husband.
But nothing, and I mean NOTHING, can beat their ⇒ threesome scenes! Having two drop-dead gorgeous MILFs sucking you off and letting you hammer their every hole is… beyond words. Moreover, MilfVR offers ⇒ Interactive VR Porn Videos to connect with your favorite ⇒ VR Sex toys for the ultimate immersive experience!
Great job, MilfVR! 5/5 from me!
What is the audiovisual quality of MilfVR like?
If you're looking for an unforgettable VR Porn adventure with visuals that will blow your mind and audio that will transport you to another dimension, MilfVR is the way to go. They offer a maximum of mind-blowing 7K/UHD resolution! And it looks stunning.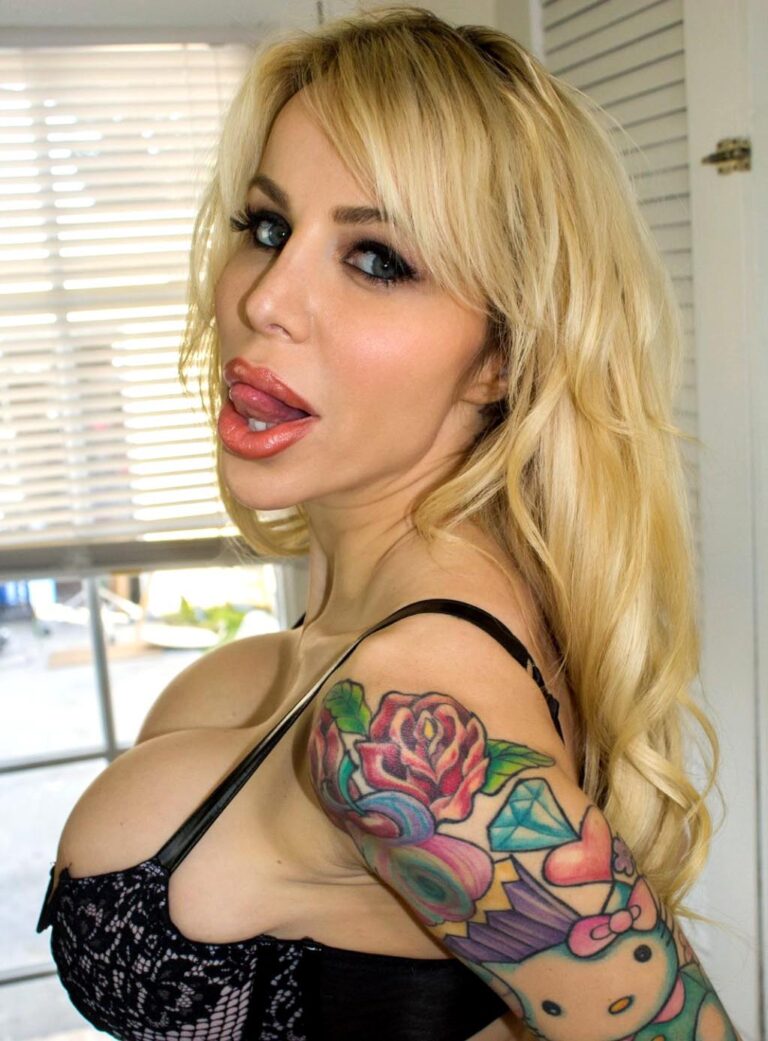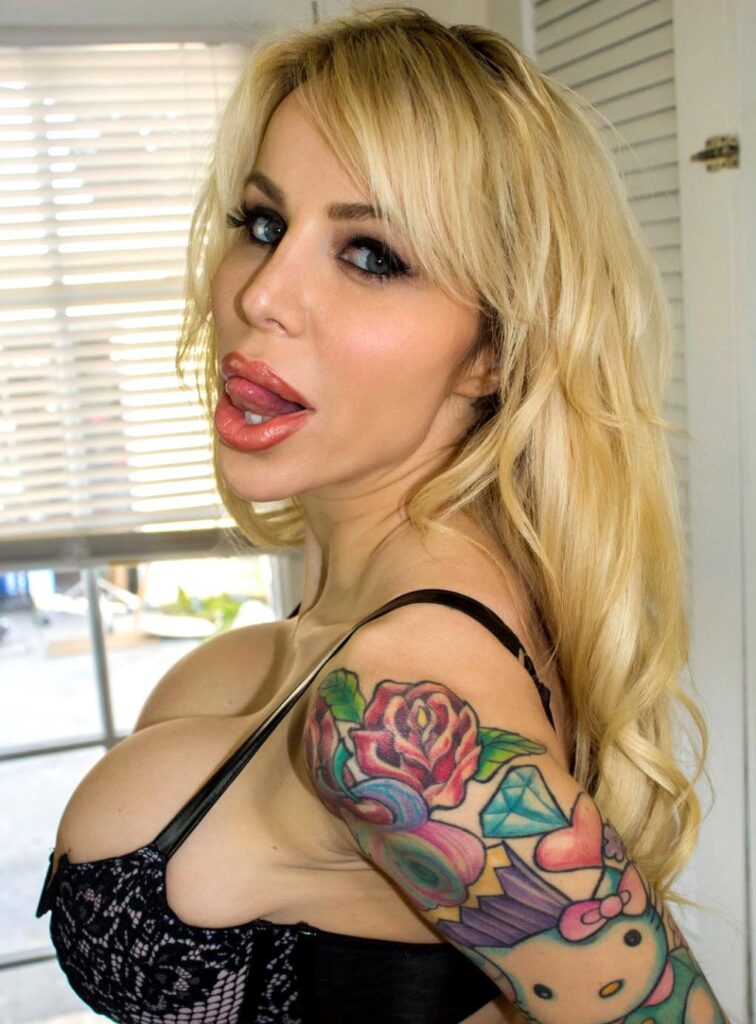 Nobody wants to watch a pixelated load of a blur. That's a total buzzkill. It only matters what you are watching if you can see it properly. That's where 7K comes into play. The crystal-clear, ultra-high-definition video and audio experience MilfVR provides are heaven for VR Porn enthusiasts.
And I have something similar to say about the audio, too. I'm talking top-notch studio-grade audio quality. That means you can practically immerse yourself in your favorite MILF video to the point where you actually forget that you are still in your room. Sound matters and MilfVR delivers in that department too! All in all, it's a crazy good ride into MILF heaven and MilfVR made sure you hear and see every second of it perfectly!
5/5 from me!
MilfVR's website is super easy to navigate on any device, whether it's your PC, smartphone, or whatever else you are using. You have your standard sorting options - "MilfVR videos," "MILFs," "Interactive," "Help," and a basic search bar that makes finding your favorite scenes easier. If there is something I would add, that's a list of all the tags and categories they offer.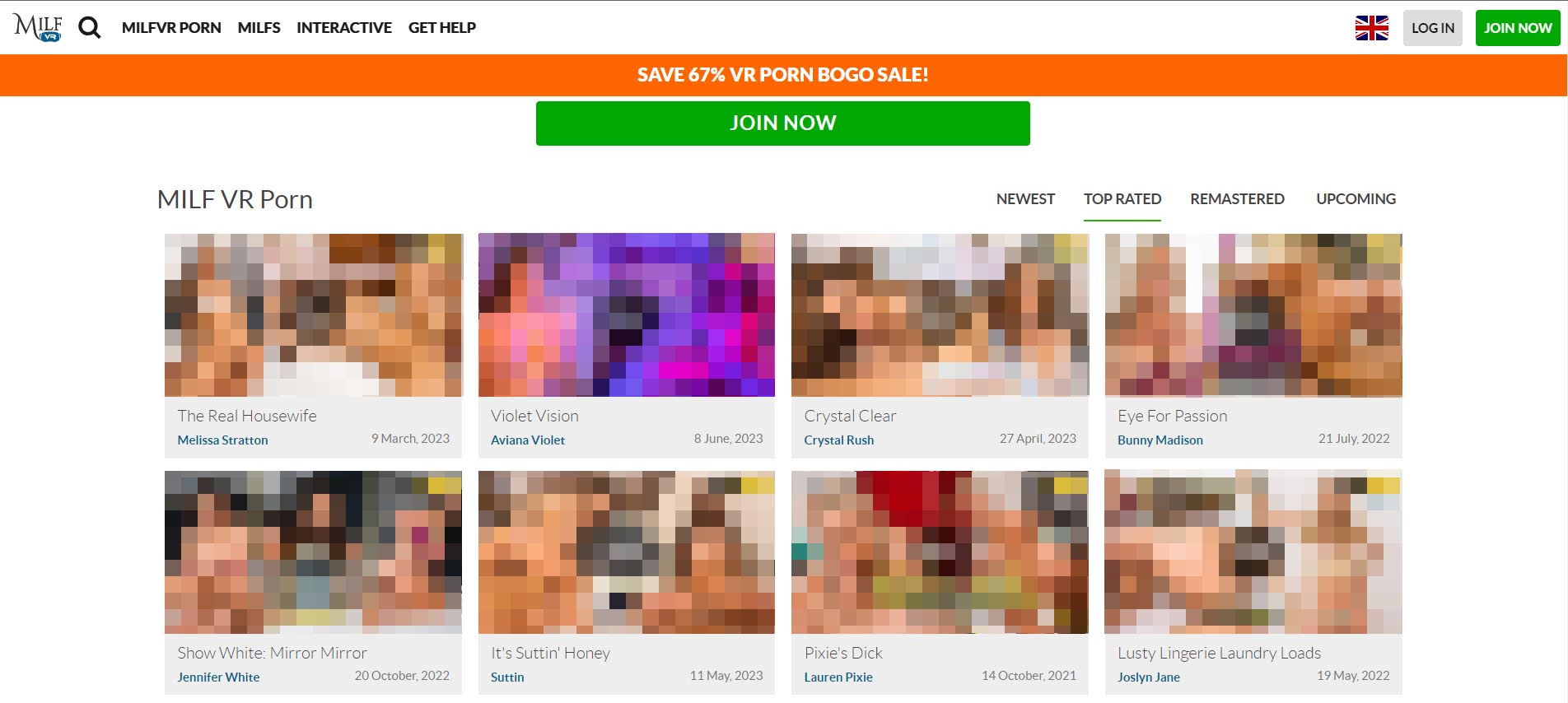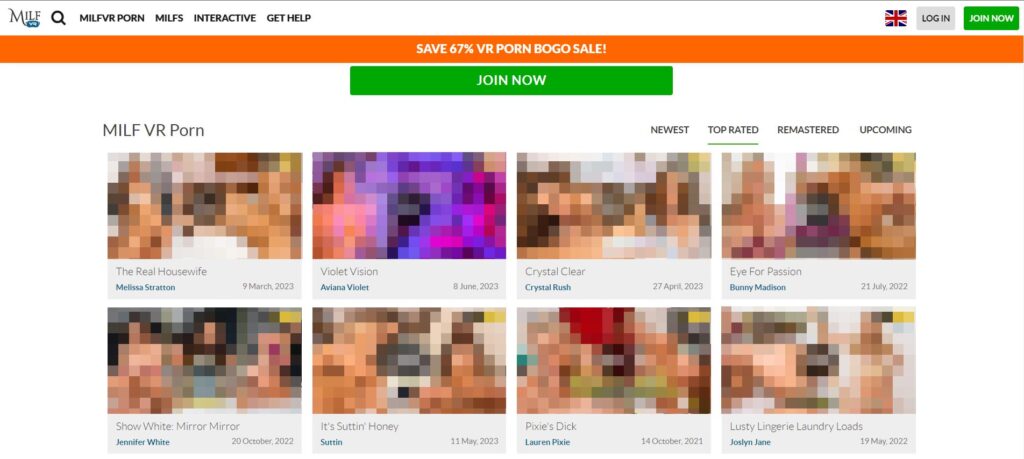 As you land on the Home Page and start scrolling, you'll come across their library of VR Porn Videos, and you can filter them by "Newest," "Top Rated," "Remastered," and "Upcoming." Of course, if you need any help setting up your VR Headset to watch porn, you can always go to their "Get Help" page.
If you need any additional info on how to set up your device to watch VR Porn, check out our  ⇒ Guides on How To Watch VR Porn on every device!
4.5/5 from me here.
This is one of those questions often asked in the VR Porn industry. I understand we're not used to paying for porn, but this is not like regular porn. It costs a fortune to make these videos, and it's only fair to pay and play. The equipment, the actors and actresses, and the locations… are all crazy expensive. But watching a 2D porn video is nowhere near the kind of pleasure you can get from a VR Porn video.
Having that in mind, MilfVR is not expensive. They offer four packages: "2 Day Trial," "1 Month," "1 Year," and "Lifetime." They offer multiple ways for you to pay, and their subscriptions are completely safe and anonymous! 
What's MilfVR's future like?
It's easy to determine the future of a VR Porn Site. Just take a look at how much they are listening to their fans.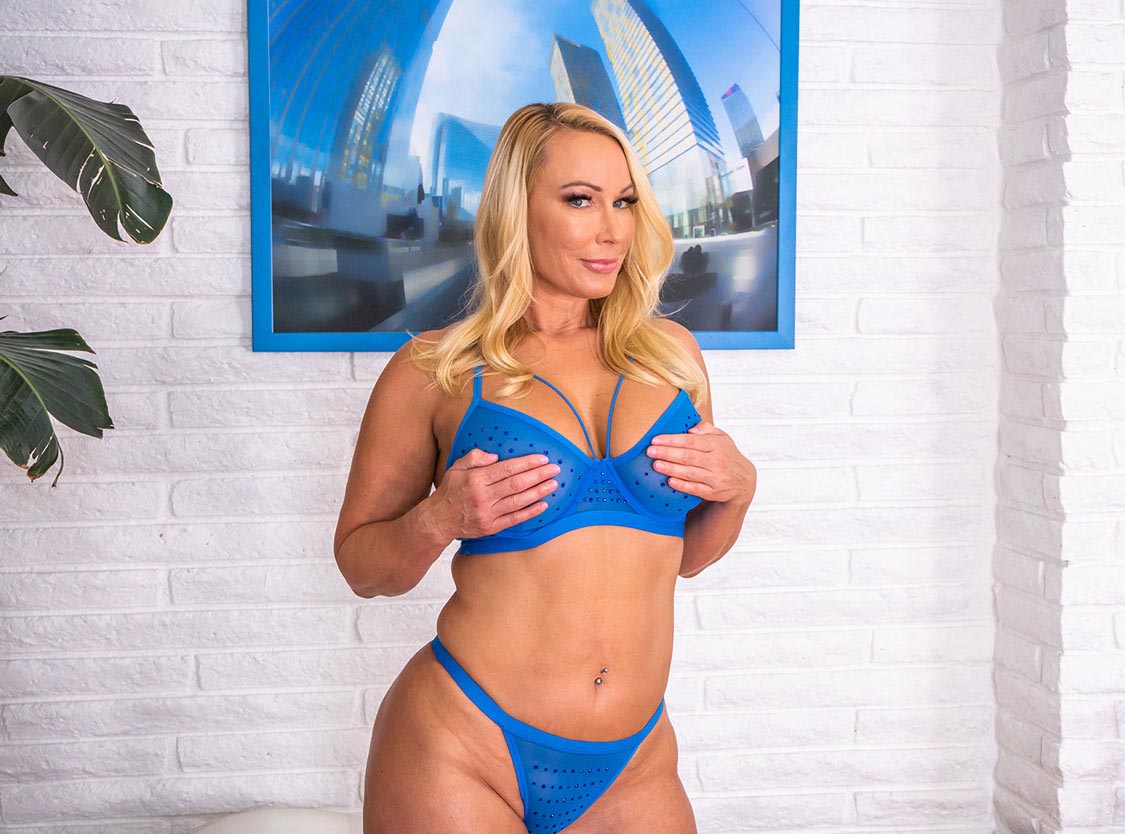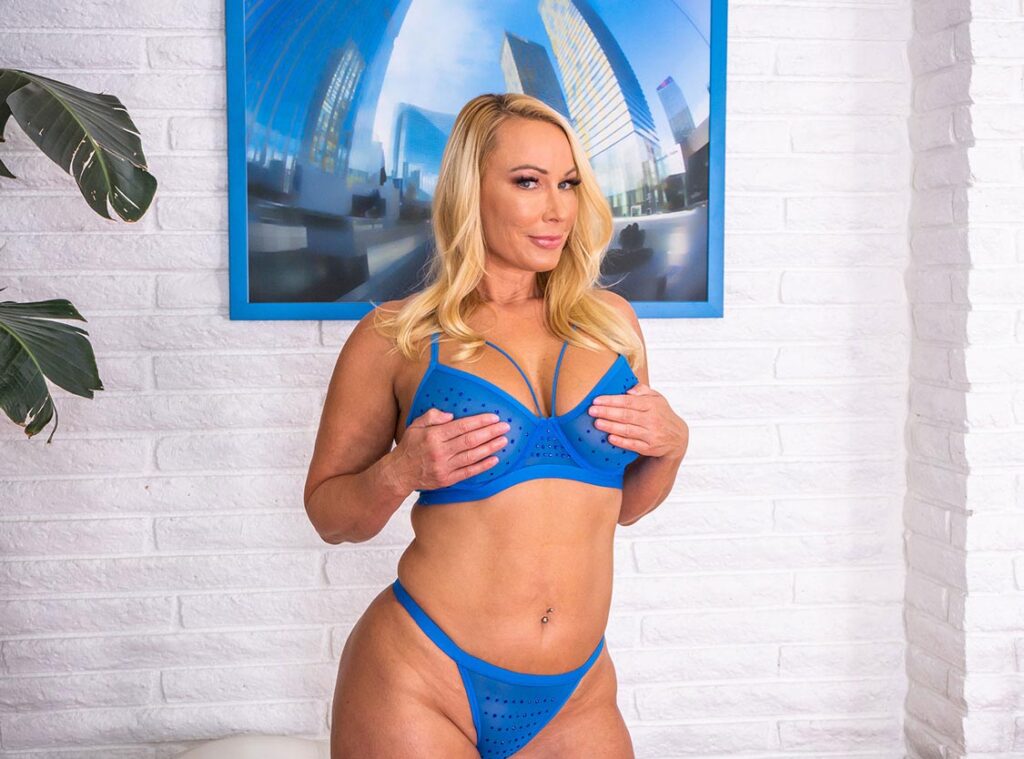 And thanks to the expertise and professionalism of their team, we'll be seeing more and more of MilfVR in the future! They've carefully crafted a platform that caters to your desires, showcasing their experience in the industry. Also, with WankzVR's reputation as one of the most subscribed and ⇒ best VR Porn sites, you can expect nothing but greatness from MilfVR. The future looks bright!
I have no doubt you'll keep on rocking, guys! 5/5 from me!
Conclusion: Do we recommend MilfVR?
Oh, you bet we do! MilfVR is here to deliver an experience that will keep you satisfied for days on end! Sure, updates may not be lightning-fast, but their collection will blow your socks off. So grab your VR headset, buckle up, and get ready to dive into pure pleasure with the sexiest MILFs in the industry.
MilfVR is a paradise for every VR Porn fan with a soft spot for mature, steaming-hot pornstars! With an amazing roster of actresses, great visual quality and cool storylines and locations, this is a must-have VR Porn Site for every serious VR Porn enthusiast!