Latina VR Porn is something you'll never forget! Fiery, passionate and crazy-hot:
#10: Pecho de Piano en Quito
⇒ FuckPassVR (Review) with Cristina Miller!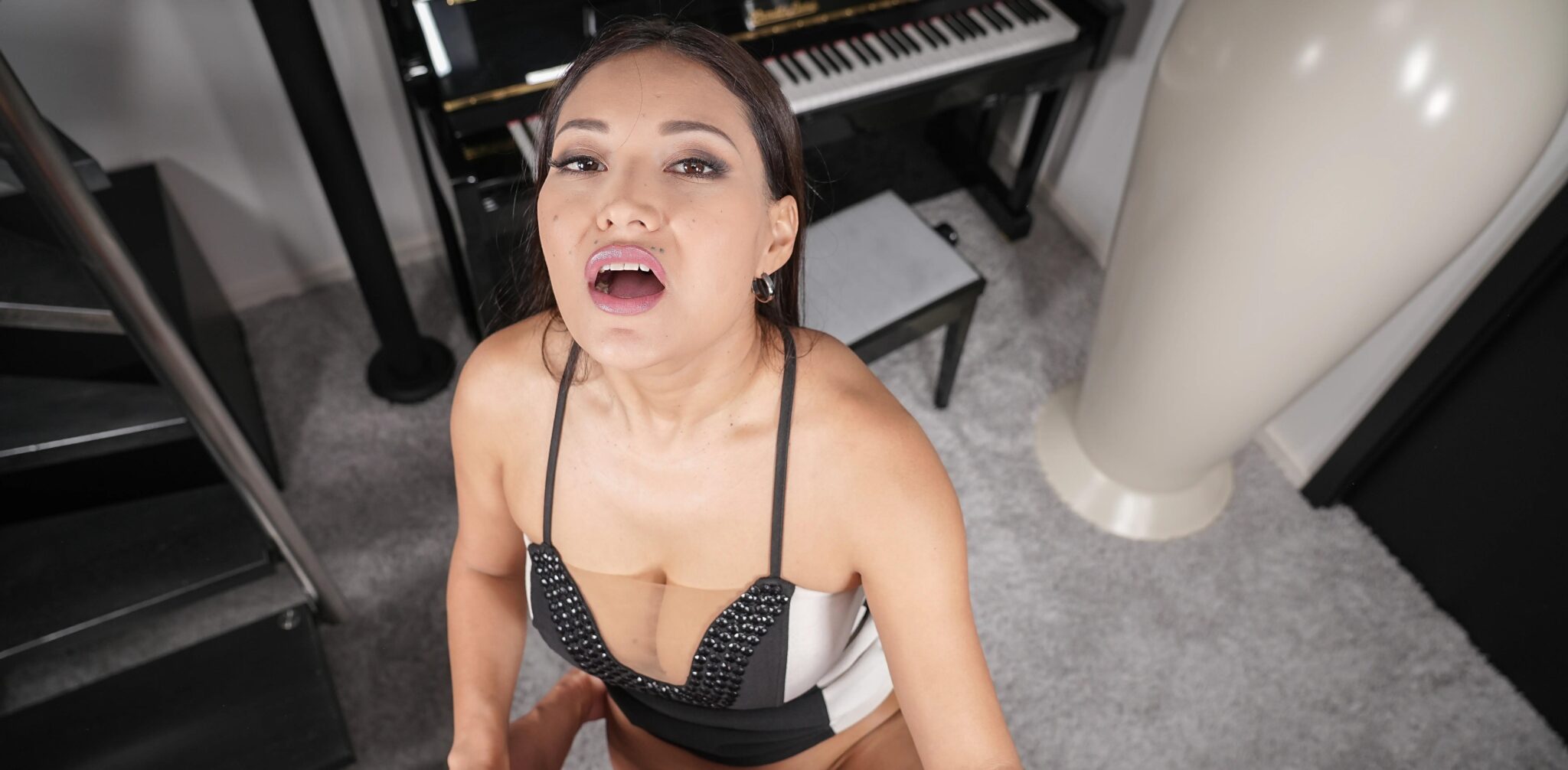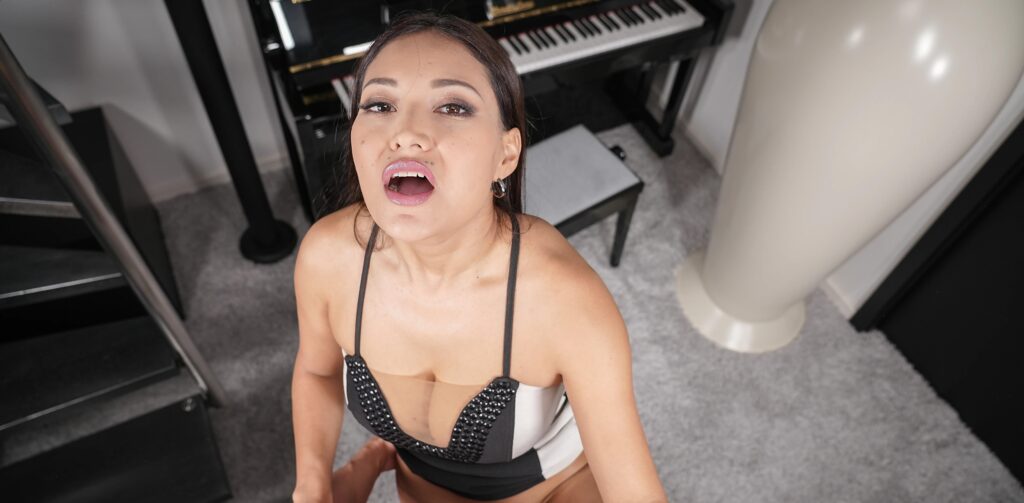 A cultural extravaganza that will blow your mind! Wander through the cobblestone streets of a well-preserved historic center and marvel at the awe-inspiring monasteries and churches.  Why not make the most of your downtime and have an unforgettable piano lesson with the stunning Latina VR Porn star Cristina Miller? Step into her apartment and prepare to be captivated by her beauty and allure. She'll make you feel like the luckiest person alive as she sizes you up with a tantalizing and irresistible gaze. And once she spreads her legs, you'll forget about music altogether.
⇒ VR Hush (Review) with Hime Marie!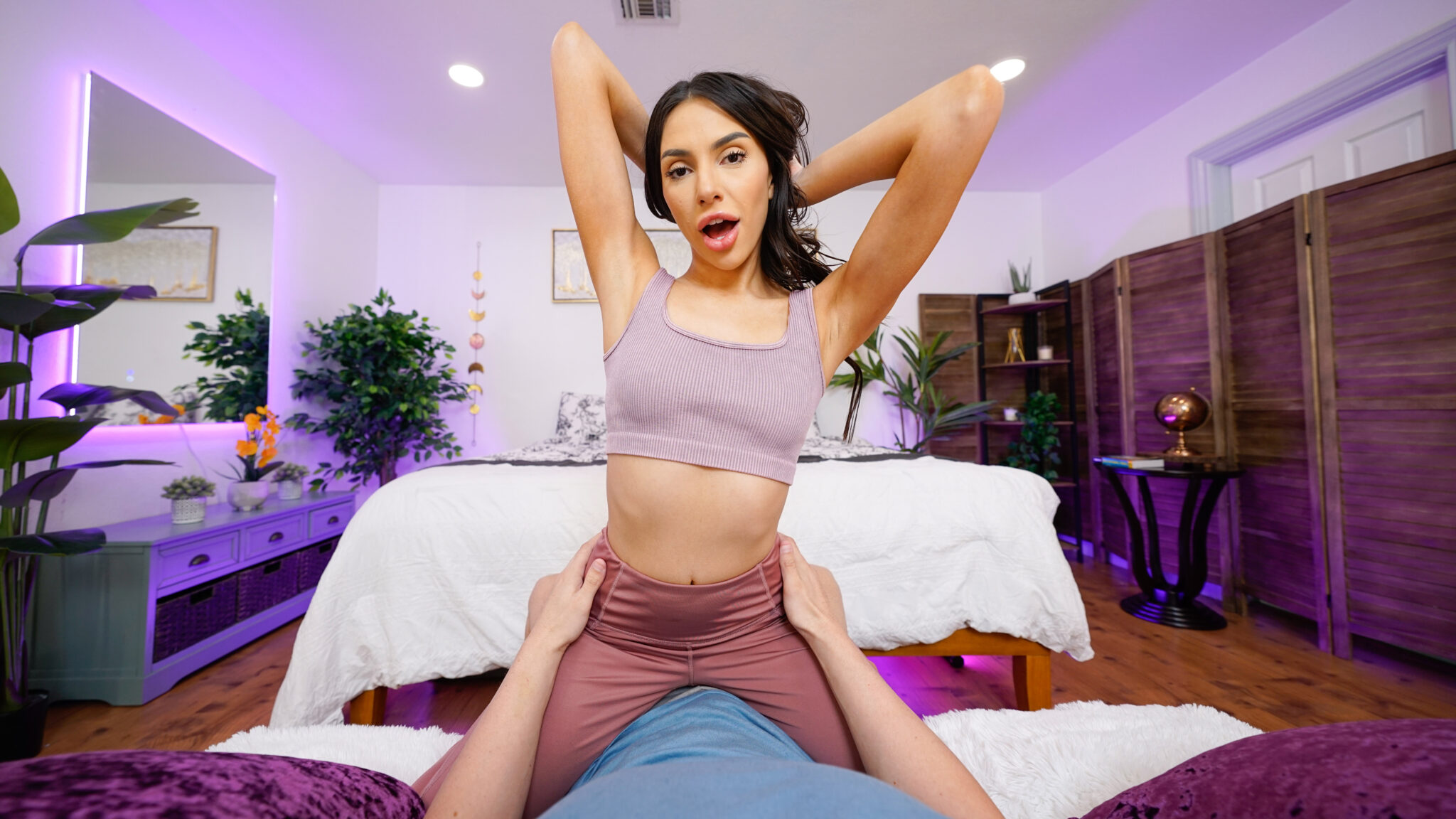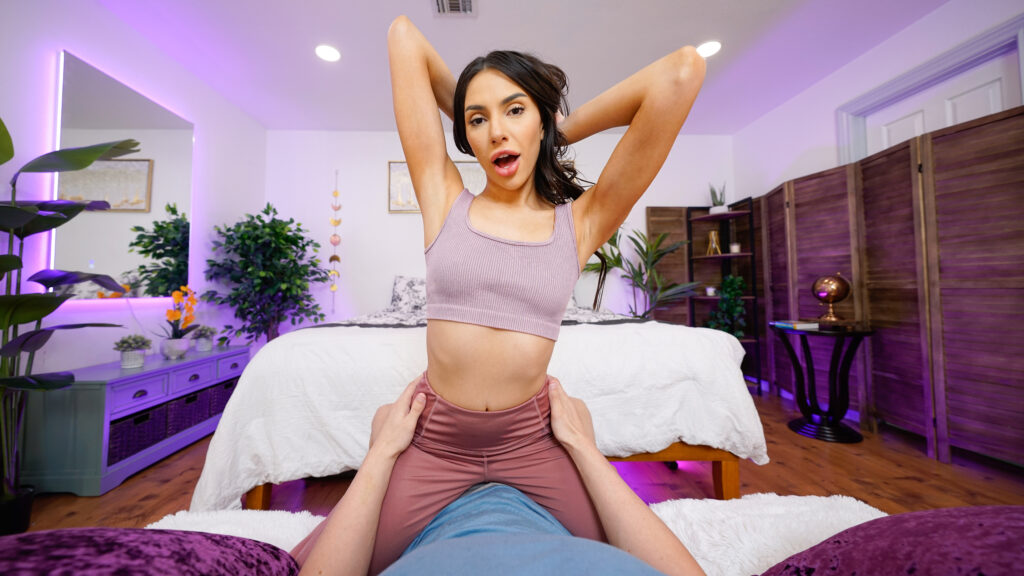 Hime Marie wants to start a family and wastes no time! She straddles your dick and pleads for your attention. She knows all the right moves and words to rev your engine. The mere thought of satisfying her and filling her pussy with your energy has your heart racing. She tantalizingly slips off her thong panties, eager to receive your cum. She's fantasized about this moment all day, envisioning the precise instant you blow your load deep within her. In fact, she insists that you're welcome to cum in her pussy as much as you want!
#8: Sexy Cheerleader Scarlett Cheers For Big Cock
⇒ Lethal Hardcore VR (Review) with Scarlett Alexis!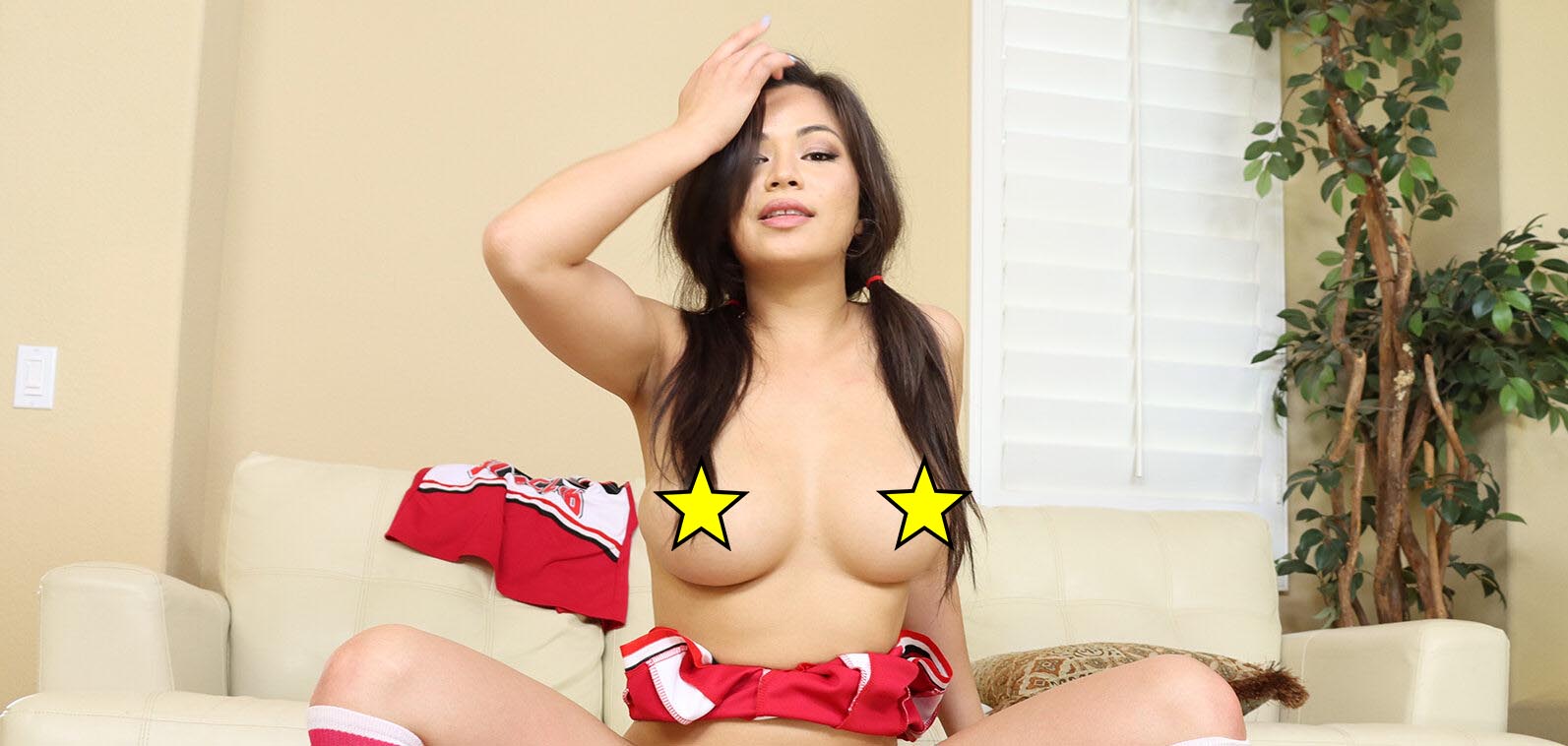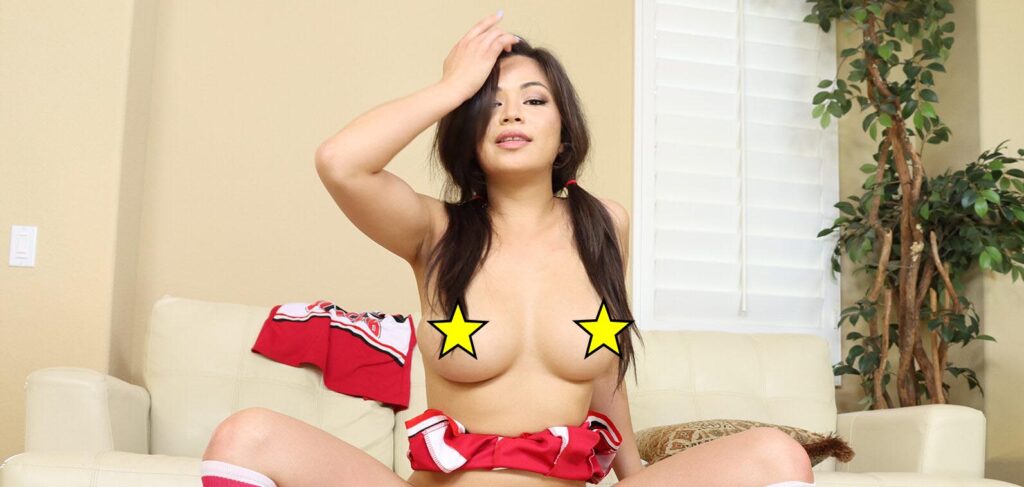 If you've ever wanted to fuck a crazy hot cheerleader (and I know you have), here's a chance of a lifetime! Scarlett Alexis in her stunning cheerleading outfit begging for your throbbing dick to split her perfect little pink pussy in two! After an amazing blowjob scene, Alexis invites you to fuck her doggy style and if that perfect ass of hers doesn't make you want to explode, I don't know what will! She rides your dick and lets you cum all over her mouth at the end! It was my highschool dream!
#7: Portal: Chell A XXX Parody
⇒ VRCosplayX (Review) with Katrina Moreno!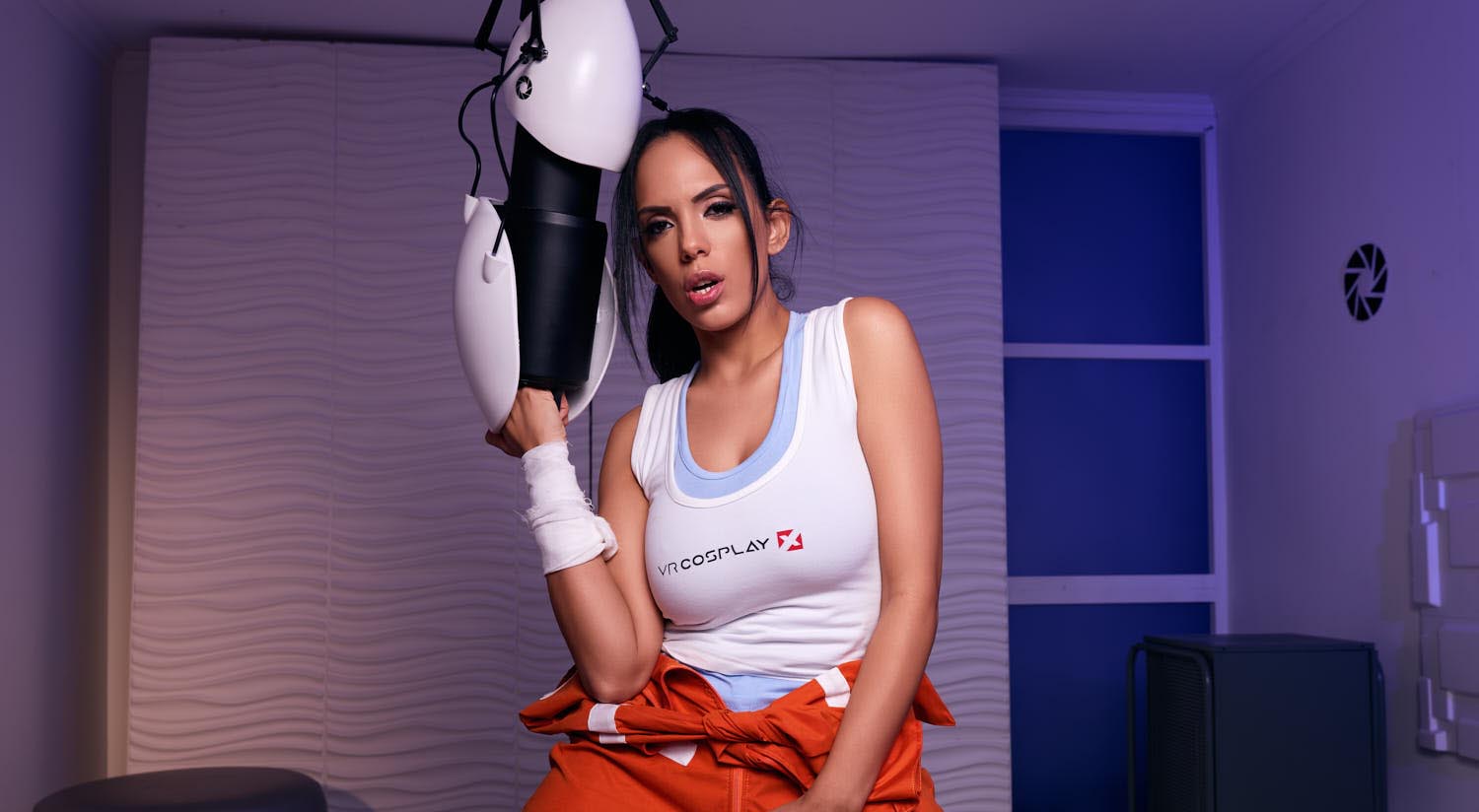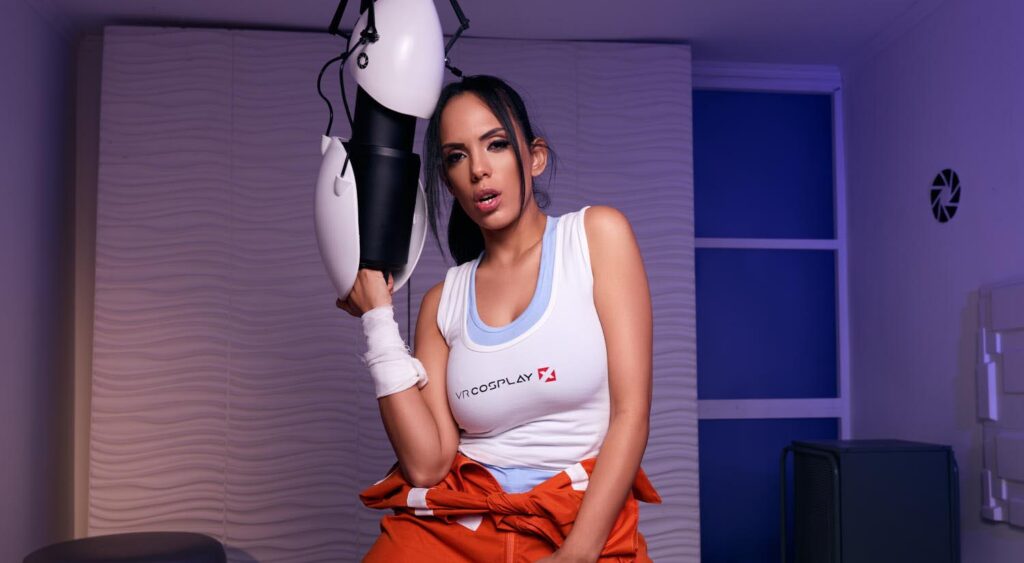 Chell starts her day with a wake-up call from GLaDOS, who briefs her on the next test chamber adventure. In exchange for completing the challenge, Chell is promised some delectable cake and support for her troubles. But hold on tight because there's a twist—she also has to make you feel good. Get ready to witness this stunning babe's impressive skills as she treats you to an unforgettable blowjob that will leave you in awe. Prepare to be amazed by her perfect tits bouncing as she takes control and rides you passionately. Feel the intense pleasure as you enter her tight, wet pussy, causing this usually silent gal to moan with delight in this Latina VR Porn masterpiece!
⇒ VR Bangers (Review) with Alina Lopez!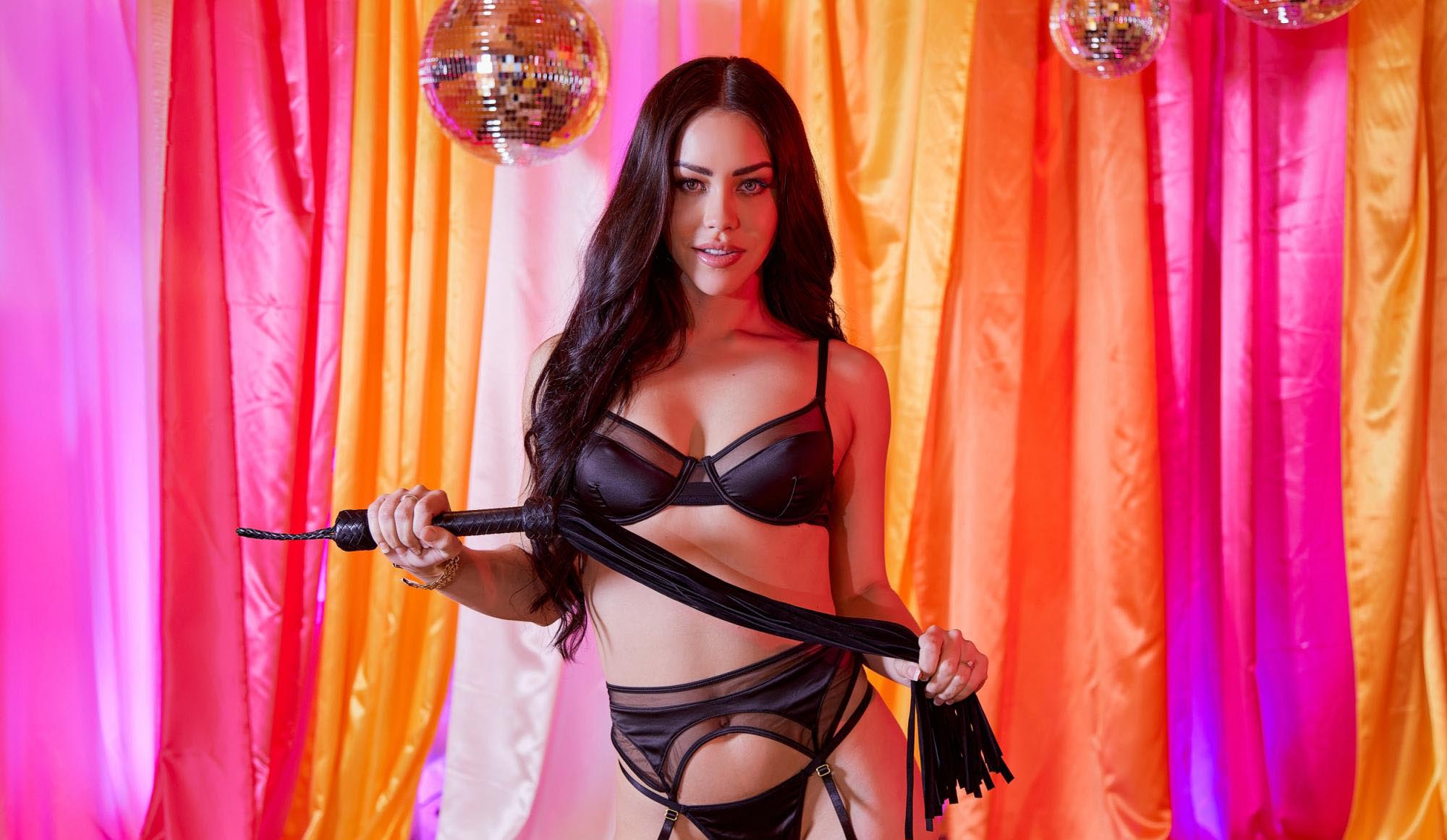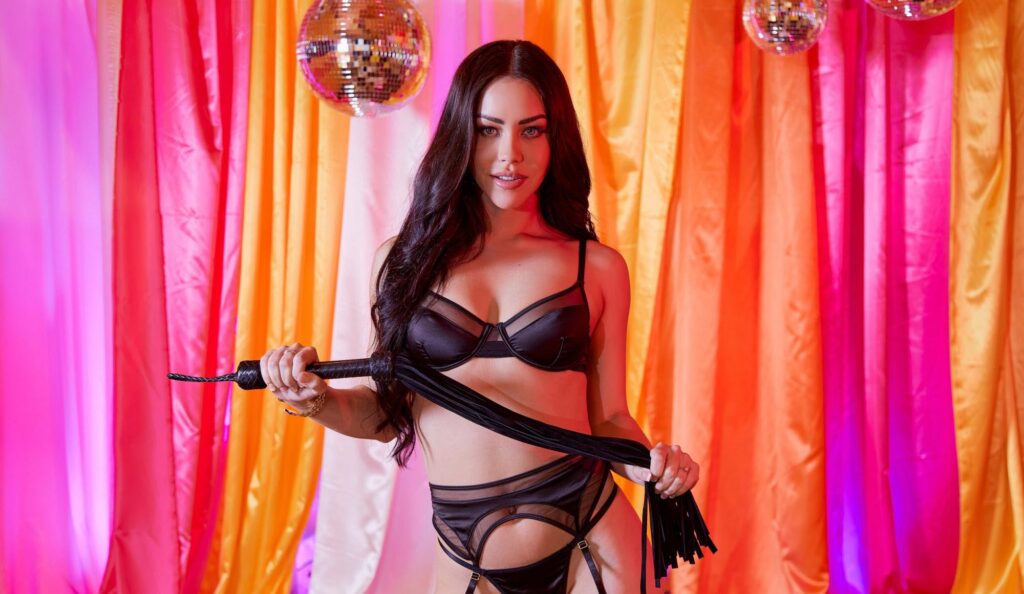 The Heartbreak Hotel saga returns as Latina VR Porn masterpiece, promising a haven of pleasure and intimacy where you can find solace, passion, and an unparalleled fuck-session. With a commitment to catering to all your desires, the hotel makes sure they give you something to remember. As the story unfolds, the bewitching Alina and her perfect butt take center stage, in seductive lingerie and stockings, setting the stage for an unforgettable fucking. 
⇒ VRLatina(Review) and April Angel!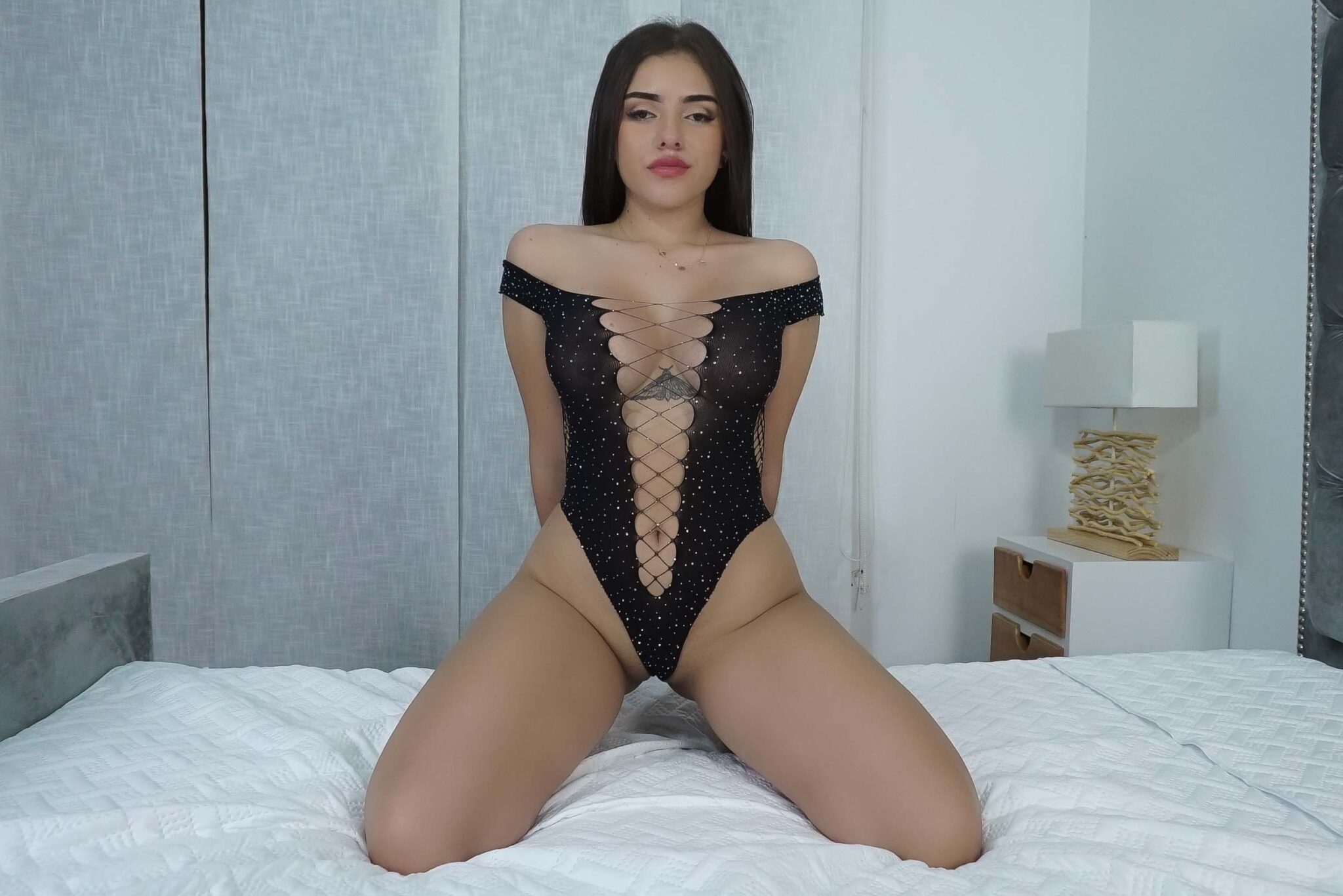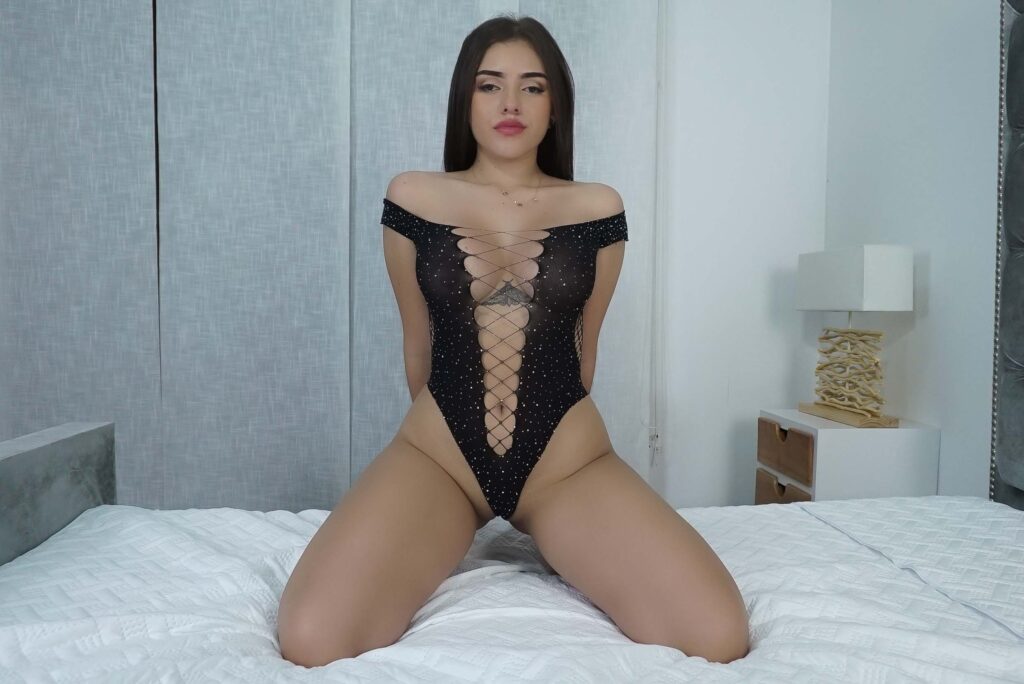 April is rocking a killer outfit, complete with tight jeans and beneath it all, she's got some seriously enticing black lingerie. As she approaches the bed where you're lying, she playfully teases you, sensually moving her ass up and down. Slowly, she unveils her flawless butt and perfect, big tits, leaving you breathless. She starts sucking you off with a tantalizing smile, skillfully bringing you to the brink of ecstasy. Then, she strips down; she positions herself to ride you, ready to give you an unforgettable time!
⇒ 18VR (Review) and Bella Rico!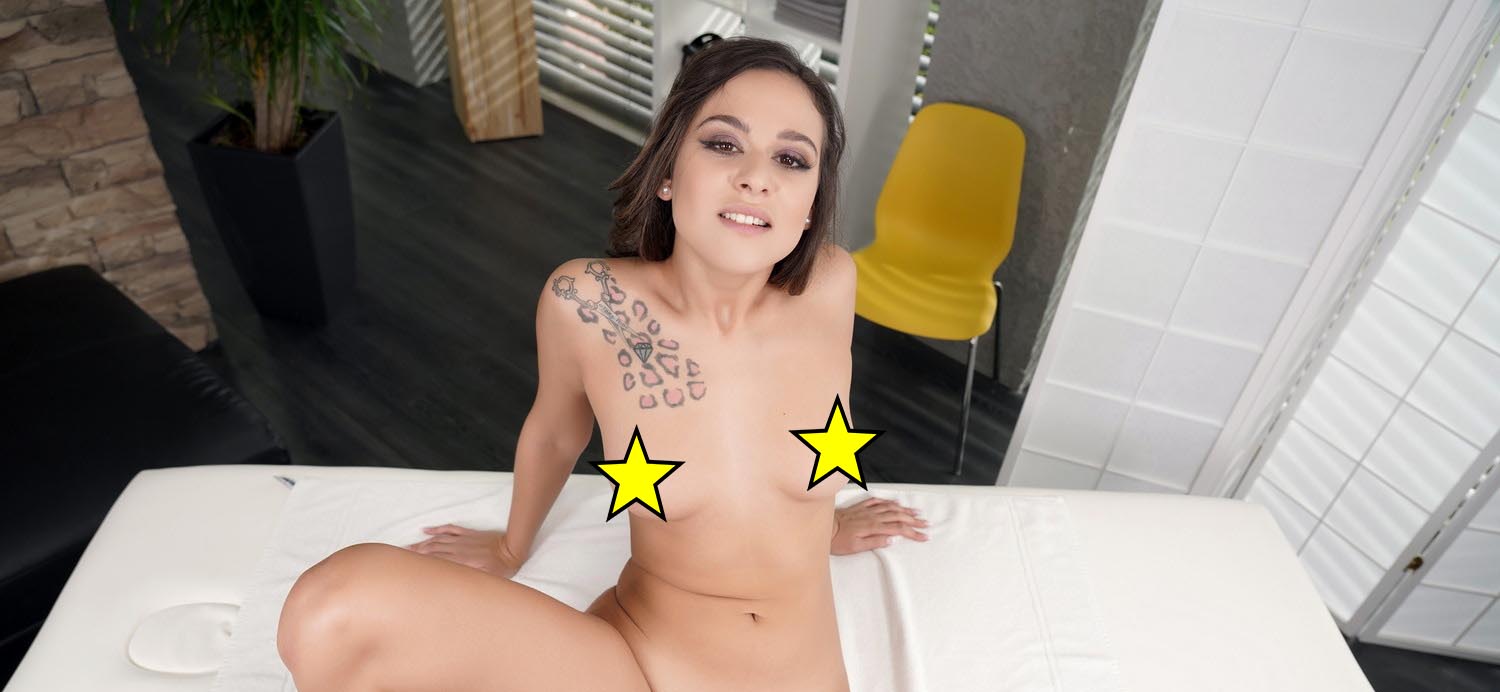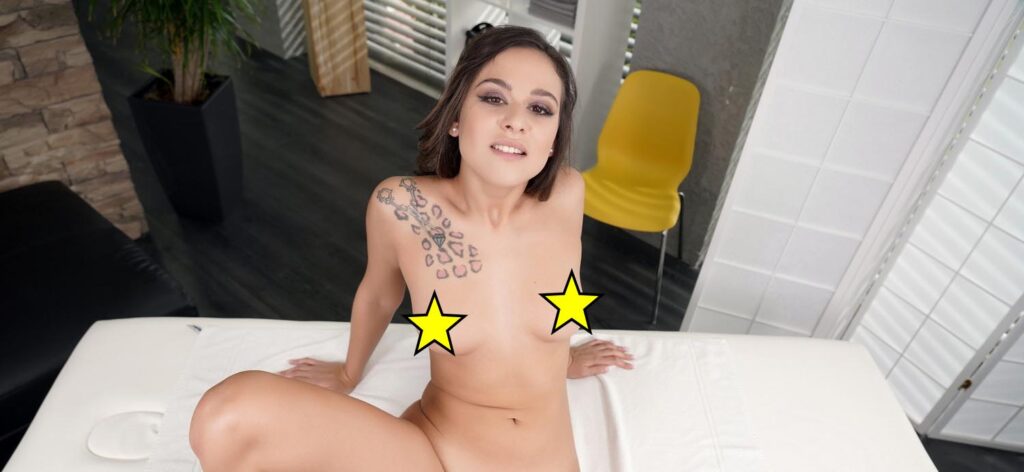 Why resist the temptation when Bella Rico is right there, worth your every glance? Even after a tiring day, you can whisk away Bella's stress with your expert touch. You'll explore every inch of her body with gentle strokes and loving caresses, finding those sweet spots that make her shiver with pleasure. I've returned to this scene so many times I'm not keeping track anymore. This is a journey of passion like no other.
#3: Daniela Ortiz Double Penetrates Her Holes
⇒ VirtualXPorn (Review) with Daniela Ortiz!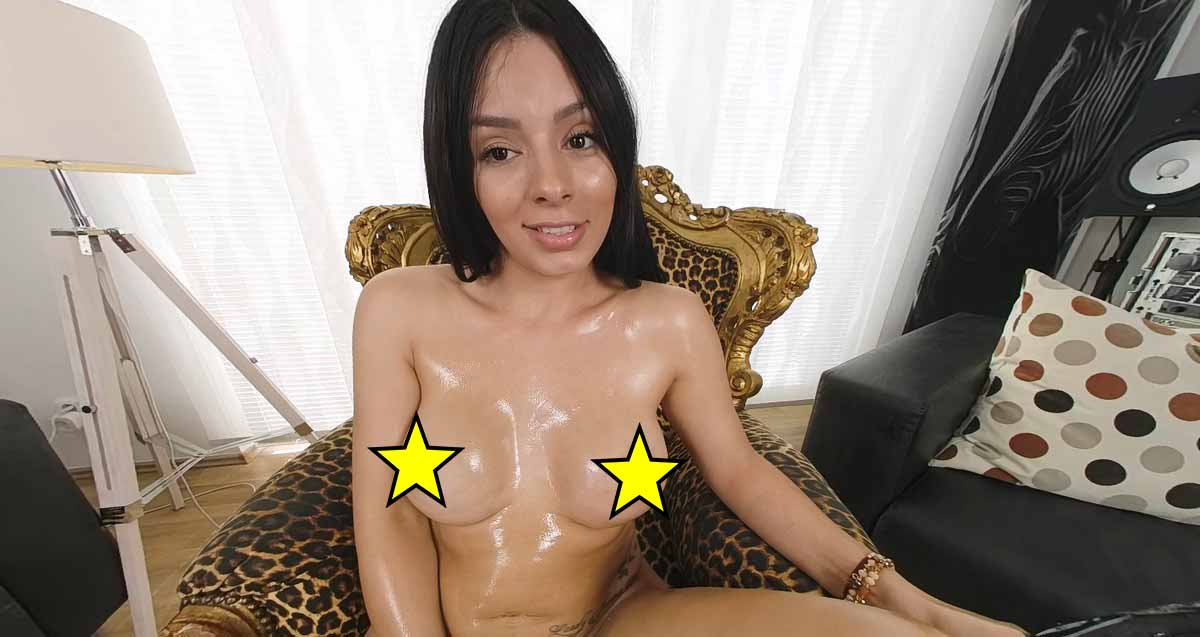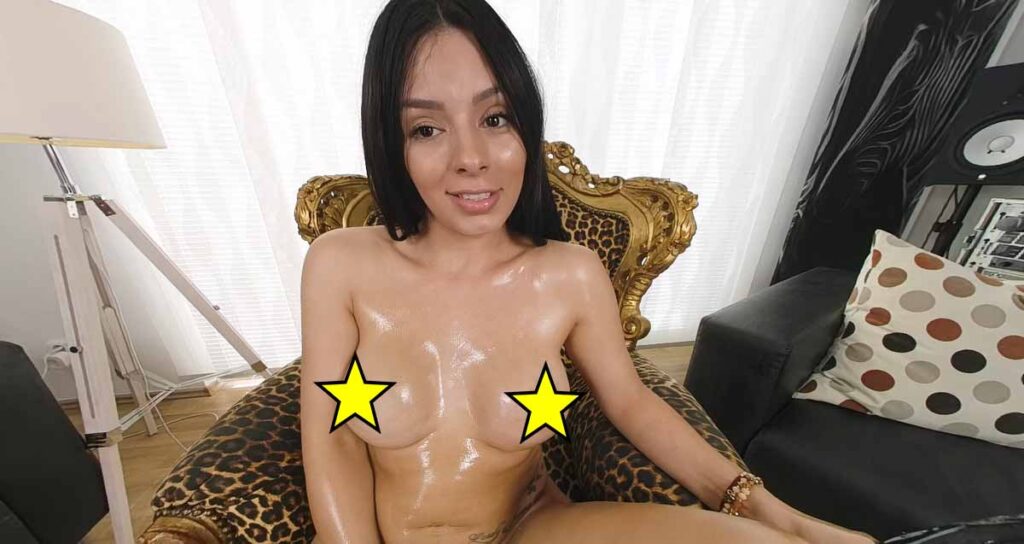 If you've ever wanted to watch a stunningly hot Latina blast both her holes with a big black dildo, this is what you've been looking for! As she unpacks her perfect ass from her jeans, she oils it up so it can take that massive dildo! She DPs herself for your pleasure and licks that sweet pussy juice off her fingers. It's a perfect scene to just lay back and watch this amazing Latina pleasure herself to orgasm! 
⇒ VRLatina (Review) with Claudia Bavel!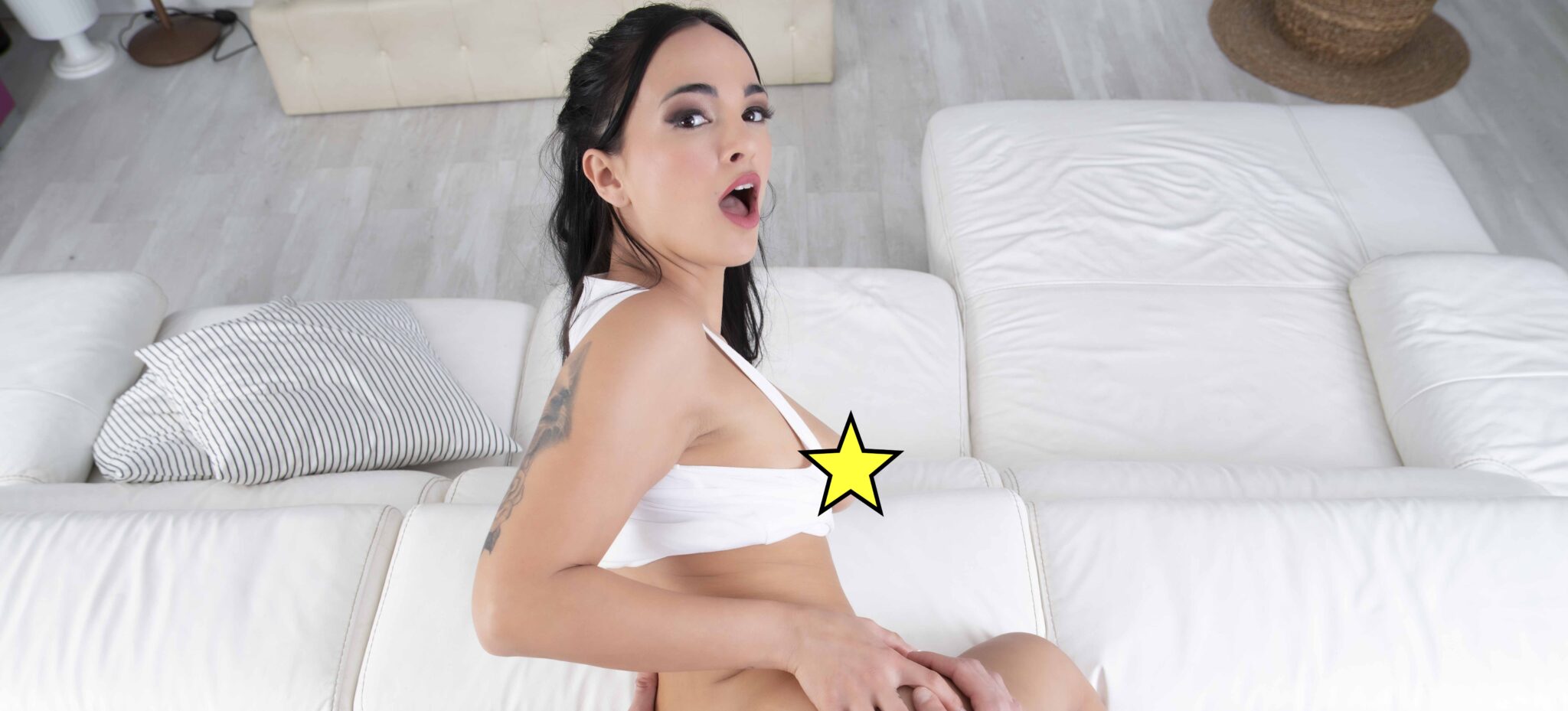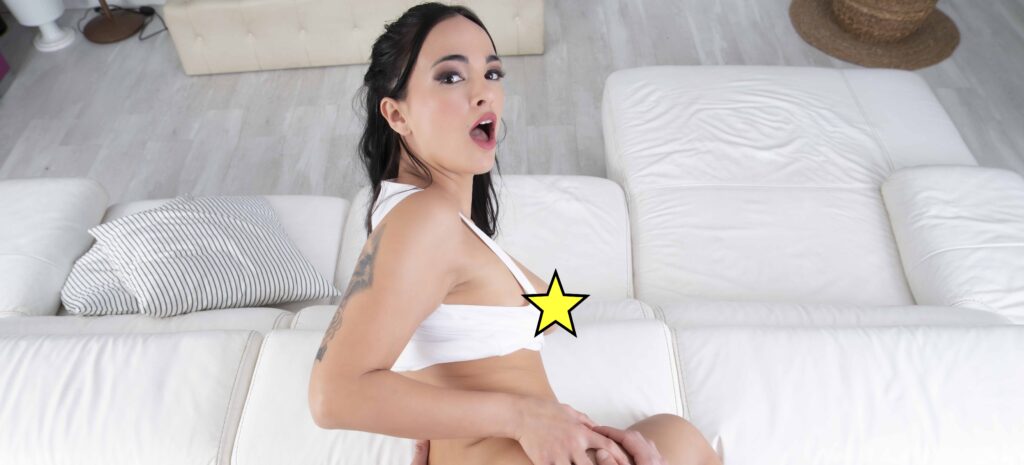 Picture this: Claudia lounging on your lap, both of you just chilling and enjoying the moment. But having her gorgeous face so close to your crotch is a total tease, and she damn well knows it! That sexy smile of hers gets wider as she inches ever closer and mounts you like a pro. The clothes come off, revealing those jaw-dropping big tits of hers, and she wastes no time shoving them right in your face. And when you think things couldn't get any hotter, she skillfully unleashes your throbbing beast from your pants and slides it into her oh-so-wet mouth. As the passion peaks, you strip her down completely and take control, thrusting your cock deep into her, watching her pretty face squirm with pleasure. 
⇒ VirtualRealPorn (Review) with Emily Pink!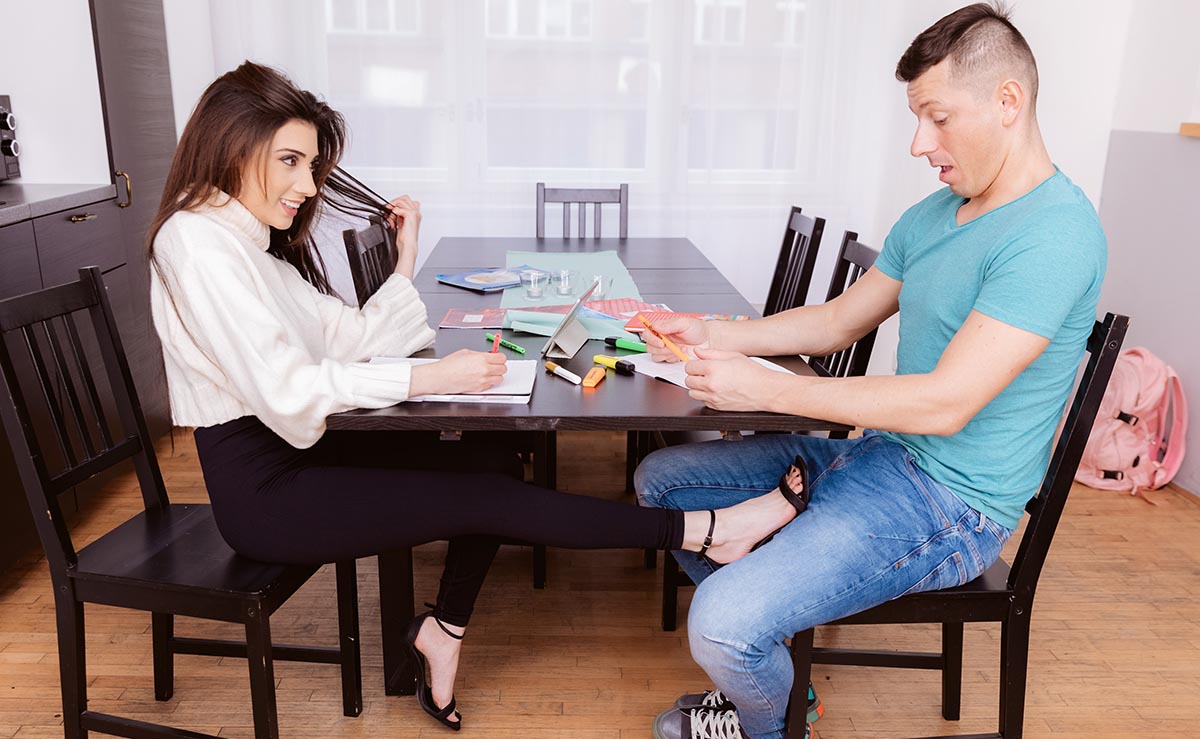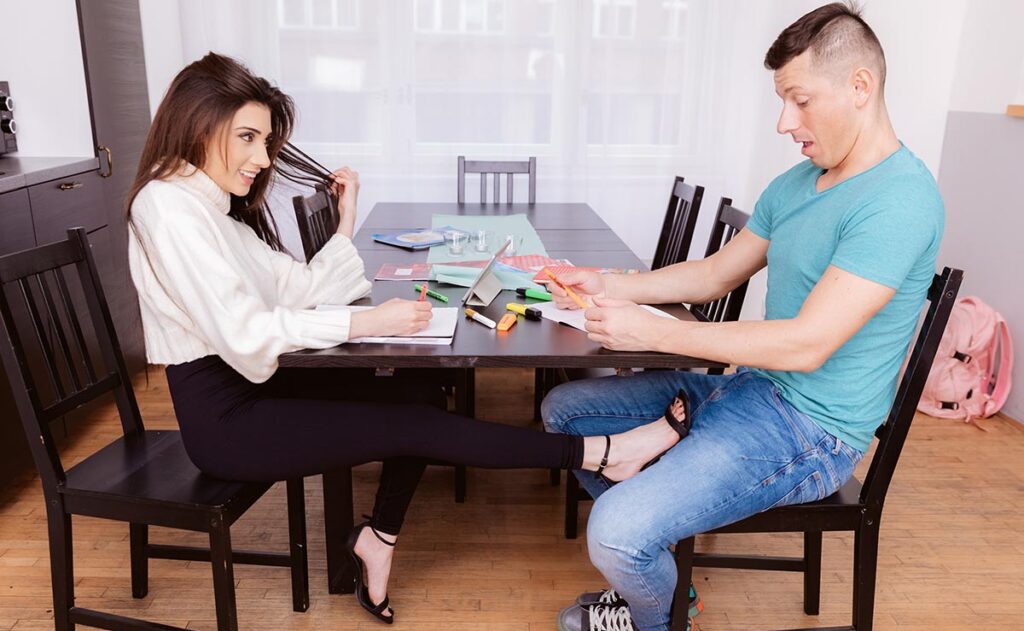 In the midst of an intense study session, Emily Pink and you find yourselves drawn into a fiery encounter that transcends your textbooks. With a mischievous glint in her eye, Emily discreetly begins to stroke your leg under the table, her playful touch escalating until she boldly reaches your crotch with her foot. You quickly forget about studying as she takes off her t-shirt. She takes charge, guiding your hands towards her tits. Your desires collide, and you end up fucking in a whirlwind of positions including cowgirl, doggy style, reverse cowgirl, and missionary. Emily's seductive Spanish whispers only fuel the flames, as she tantalizingly utters naughty phrases that drive you wild with desire. Latina VR Porn at its best!