Quick & Easy: Is 18VR worth it?
Cool niche content
Both fresh and famous models
Rating system for every video
Great audiovisual quality
Compatible with every device
Safe and anonymous payment
Not really easy to find one
What kind of content does 18VR offer?
As you can guess from the name, 18VR specializes in ⇒ Teen VR Porn. Even though they have a niche they are operating within, they always try to make their videos different (Make sure you check out the video called "Let's Start the New Year Right" with Monika May, Purr Simona and Zuzu Sweet ). They mainly deal with everyday scenarios in which you can find a petite sexy teen that worships a good dick - Gym, your friend, your friend's girlfriend, etc. I love that they have a lot of ⇒ Threesome videos - I've always loved looking at two of these gorgeous sexy petite babes sucking me off. There's just something about it that makes me love VR Porn even more!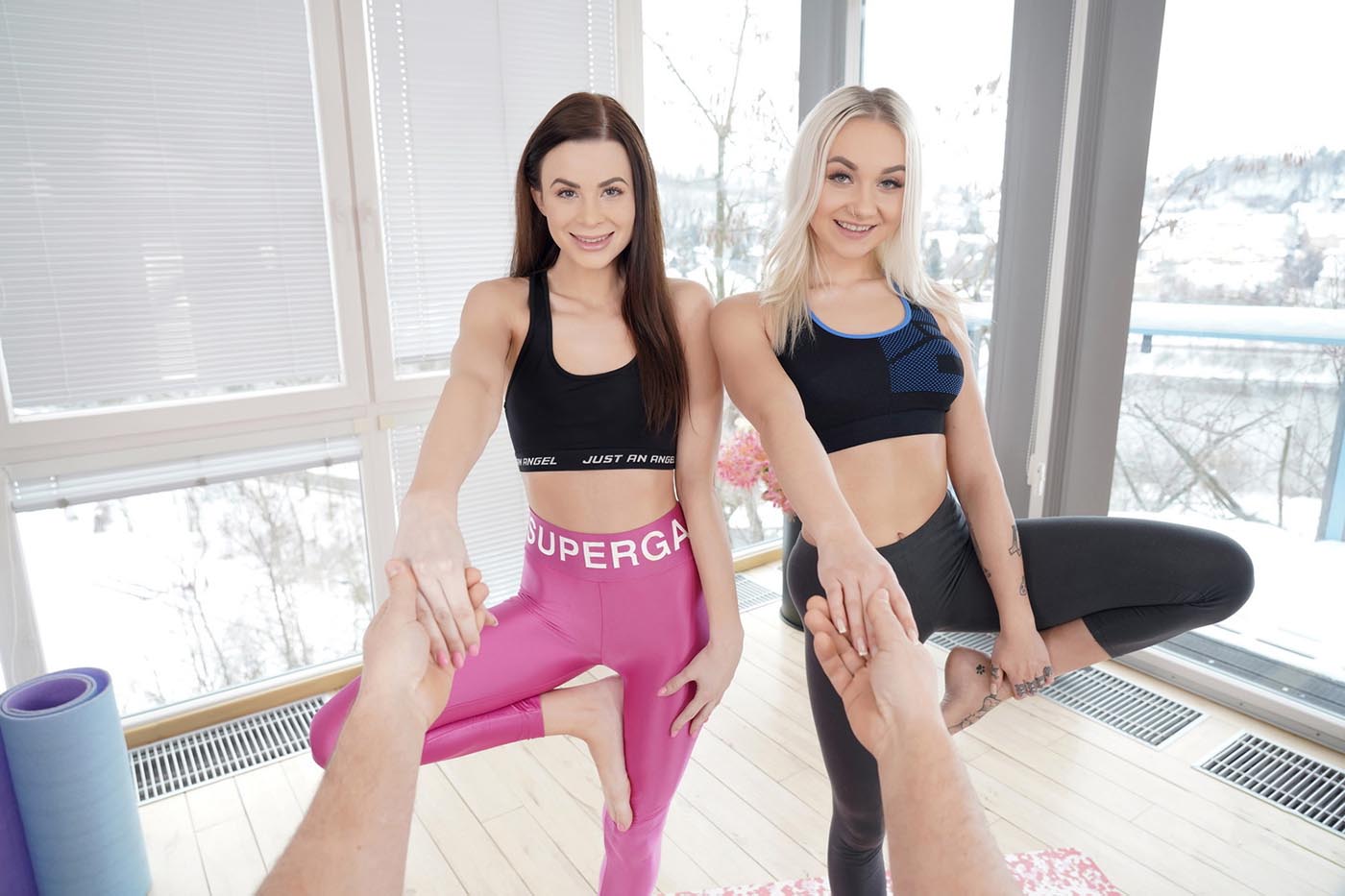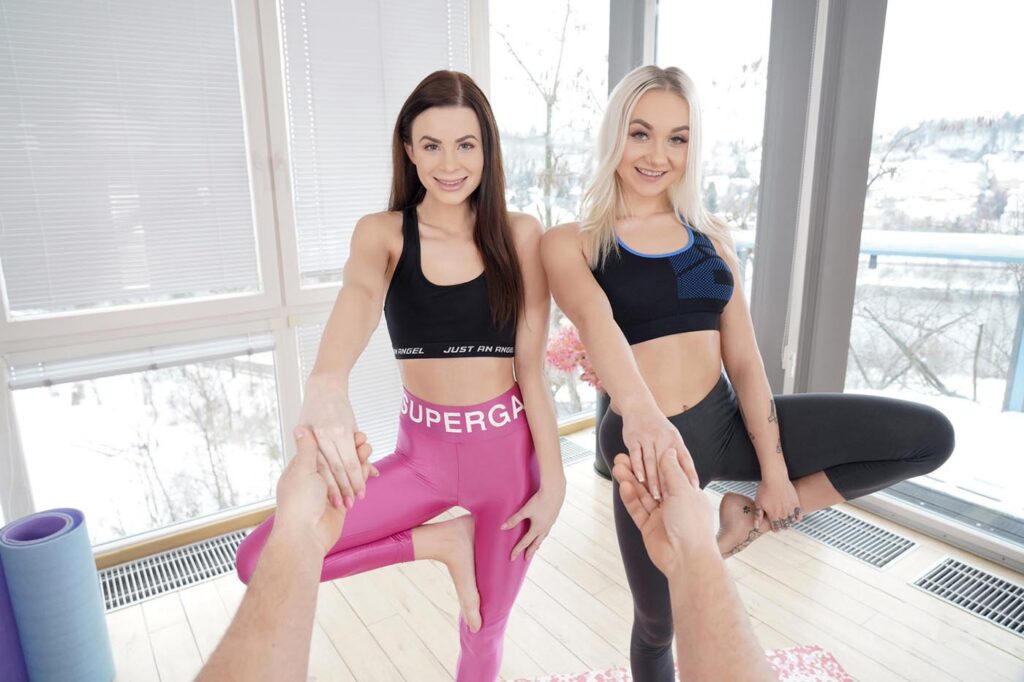 So far, 18VR has racked up 320+ videos in their library, updating twice a week. That's a whole lot of teens to fuck! You can rate and comment on every video as well! Moreover, they've recently included ⇒ Interactive videos in their catalog, meaning you can connect the video with your favorite ⇒ Sex Toy and crank the immersiveness to the max! Just check their "Funscript" category. 
Good job, guys - 5/5 from me!
Does 18VR offer a good variety of scenes and models?
True to the studio's name, most 18VR models would easily fall under the "Teen" category. I'm talking petite pornstar with a great ass and regular tits. Of course, they have models with big tits, but I suppose they prefer to stay true to the stereotypical teen image. And boy, do they manage to churn out something for every teen lover! Whatever your teen fantasy is - they've got it. ⇒ Asian, ⇒ Latina, ⇒ Ebony, ⇒ Lesbians, ⇒ Anal, Toys, Stockings, Threesomes, Foursomes… you see where this is going.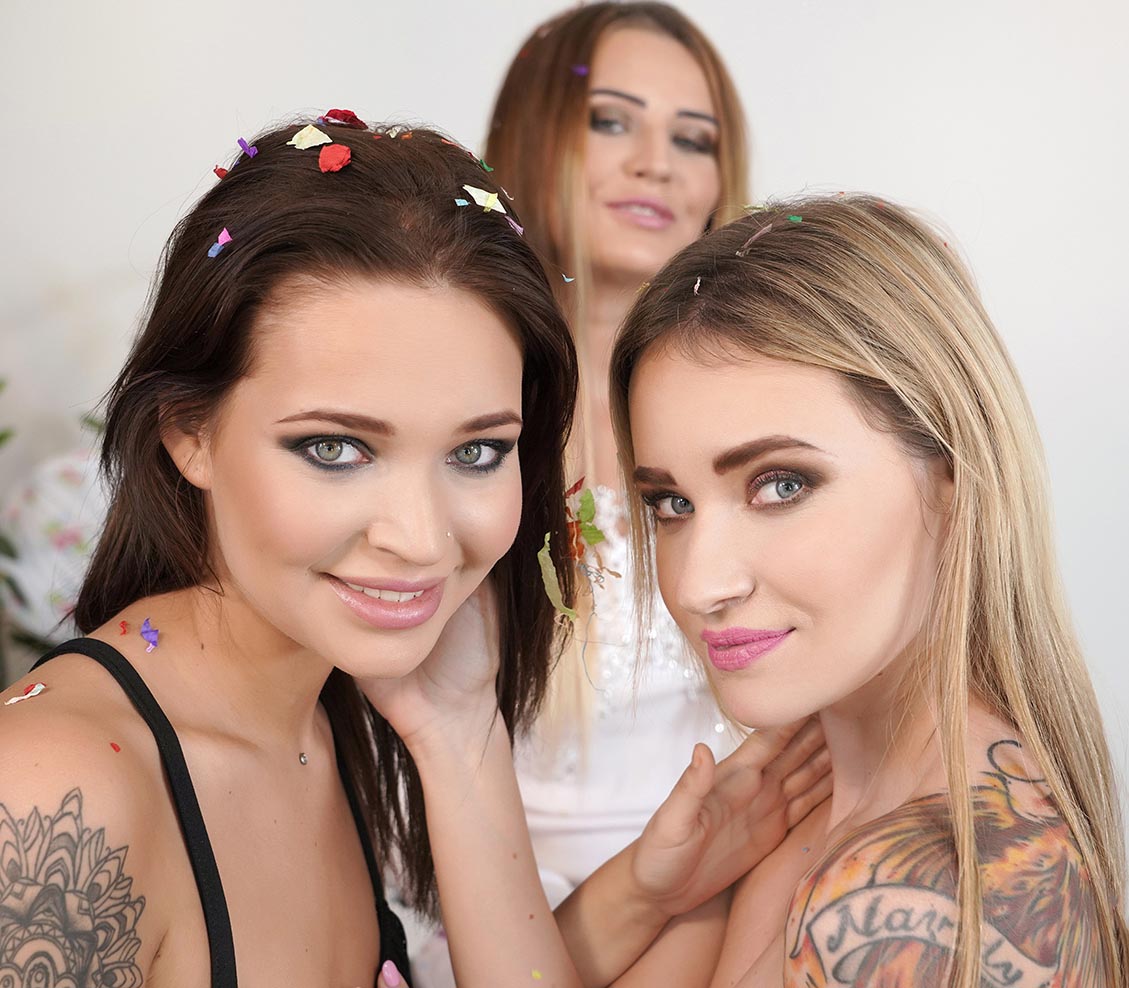 And the models they work with - they are something else. I love that they have a lot of both new and very familiar faces in the VR Porn Industry. You'll get to fuck these chicks in pretty common places - bedroom, poolside, classroom, gym, living room, etc., and even though it may sound like an everyday thing - I think it's good that they chose this kind of setting because nothing will distract you from that fine piece of teen ass grinding up and down on your dick! I love their pornstars!
4.5/5 from me here.
Does 18VR offer good audiovisual quality?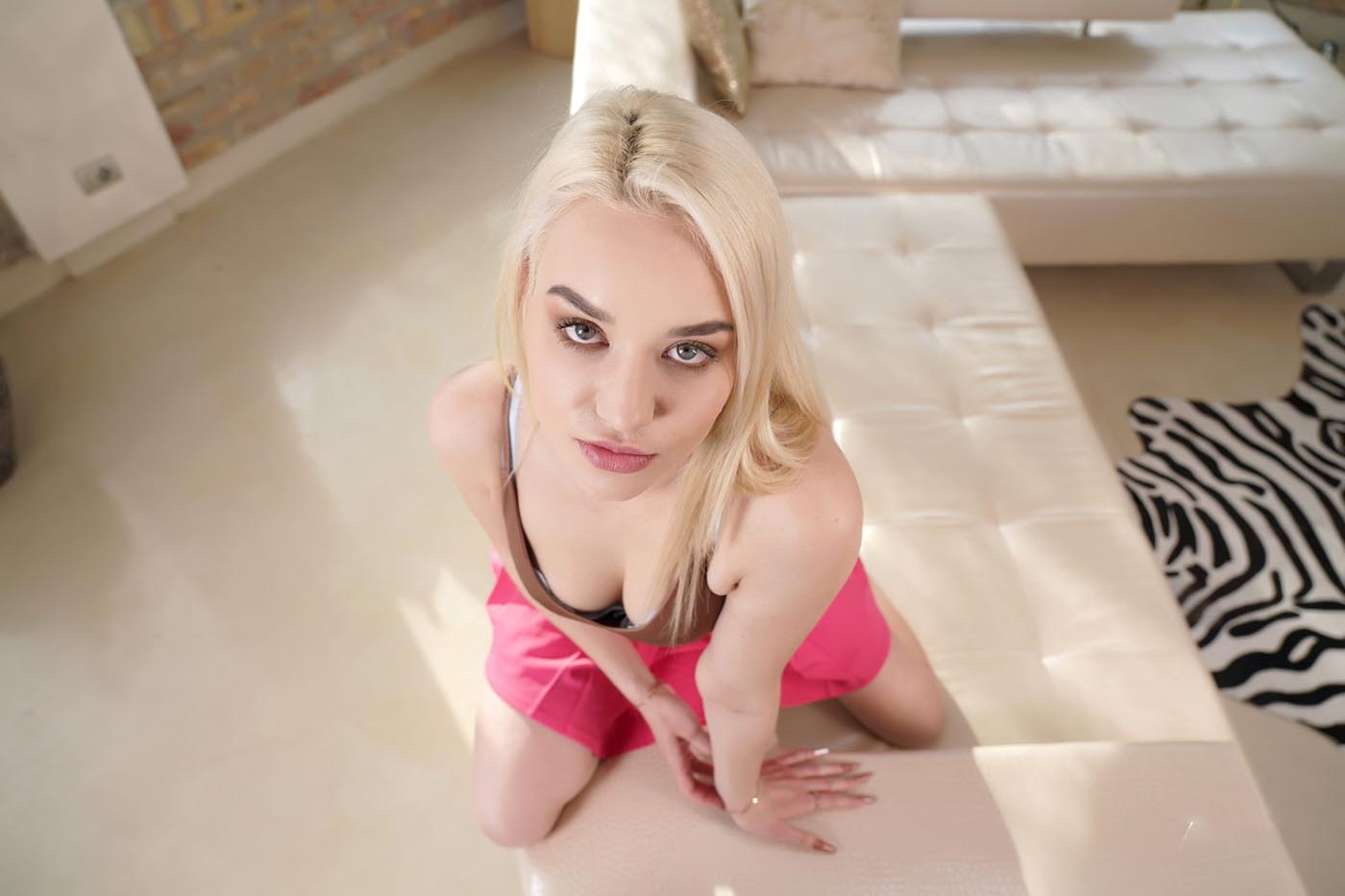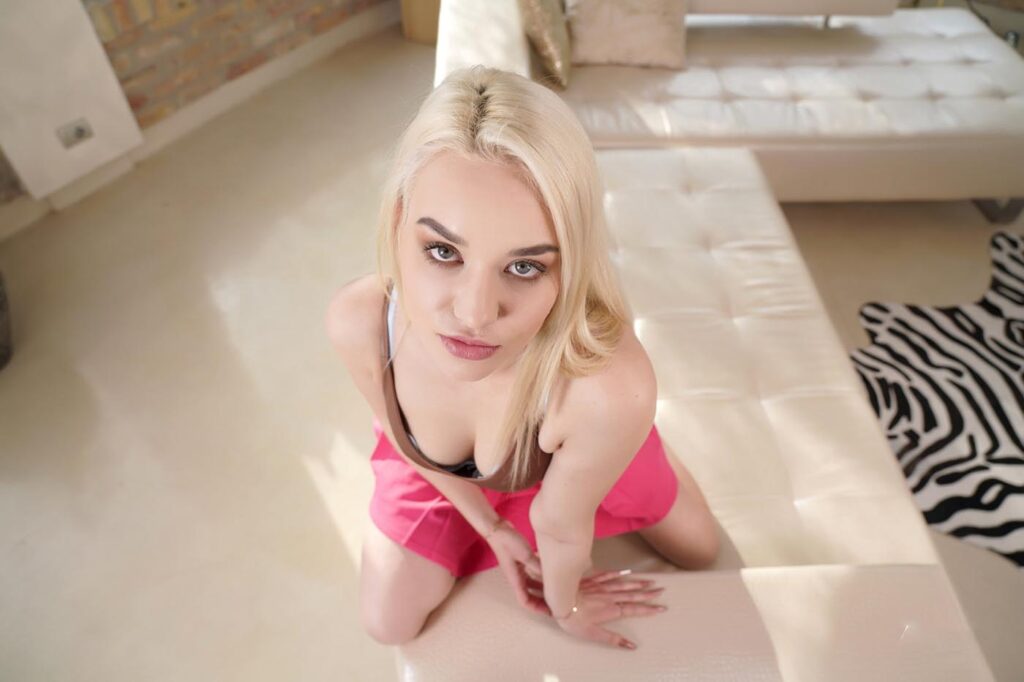 18VR started with 4K videos. Over time, they switched to 5K, and they now shoot 3D, 7K, 60FPS, 180 degrees FOV videos with binaural sound that makes the VR Porn experience so realistic! Every moan, sigh, and slap on the ass is so clear it'll trick your mind so easily into believing you are in that room with that pornstar! The fact that most of their scenes are from your POV makes it even better! Hey, you are the center of the action after all!
The camera work is excellent, the lighting is spot-on, and the post-production is fantastic. The angles are great, and I found that you don't have to constantly move your head up and down to see the fun parts. 
5/5 from me!
As you land on 18VR's homepage and start scrolling, you'll find their selection of Top-rated Videos, the Latest Videos, and a library of their Models. The site is pretty lively, with colors matching the Teen vibe. You'll get your standard filters here: "Videos," "Girls," and "Free." The first two are pretty self-explanatory, whereas the "Free" tab will take you to a free video ("Basket Balling" with Zazie Skymm) that 18VR is giving, so you know what you're getting into before subscribing. And that's not all they'll give you for free. If you subscribe, they'll include a ⇒ Google Cardboard-style VR headset! Neat, huh?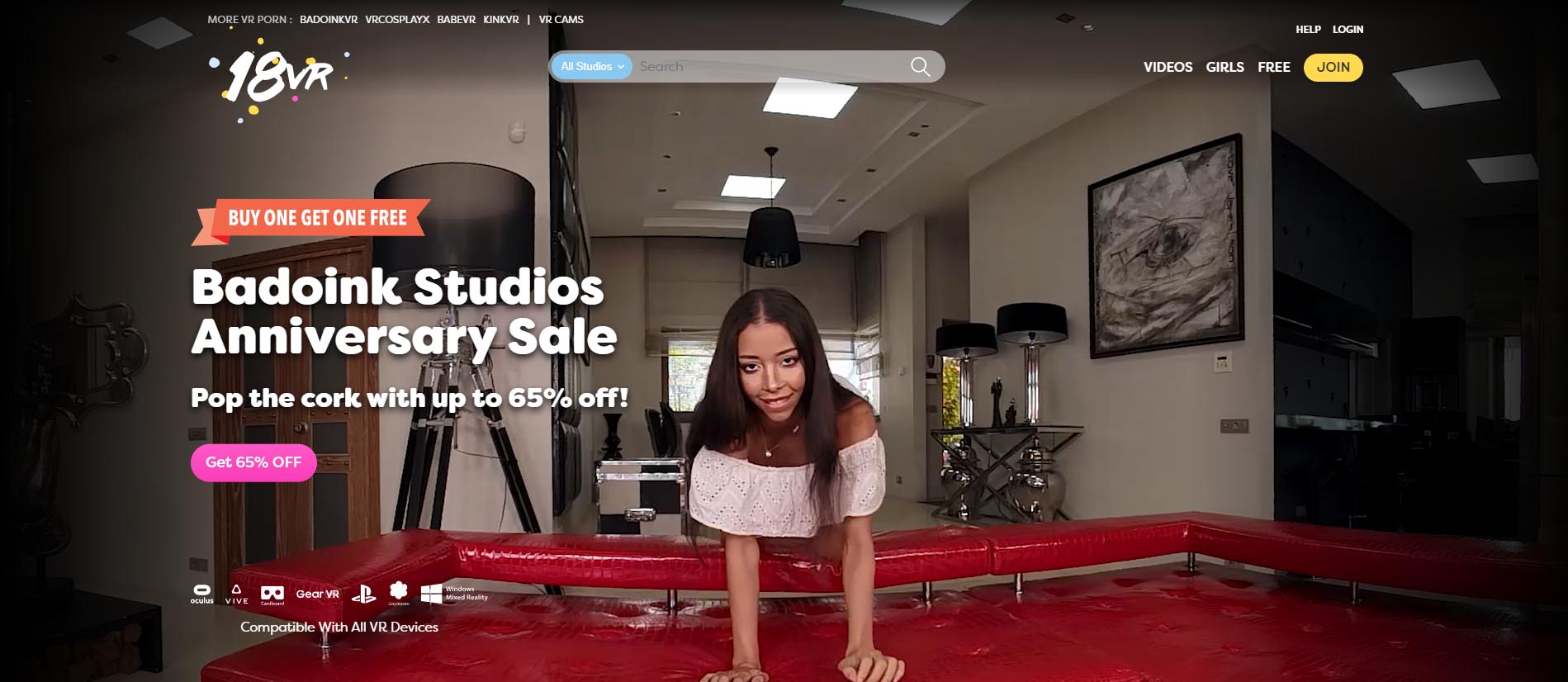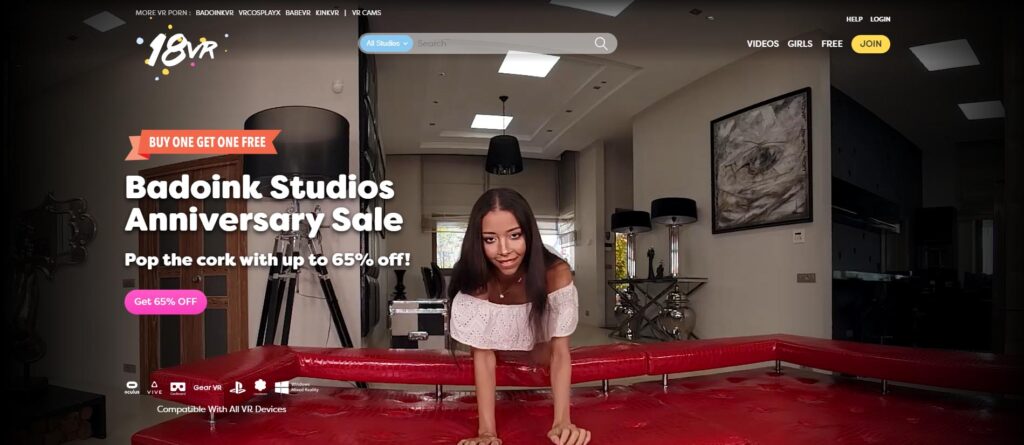 18VR also gives you access to free extra VR Porn Sites (depending on the subscription you get, but more about that later). You get BaDoinkVR, KinkVR, BabeVR and VRCosplayX as extras. These three are great ⇒ VR Porn Sites, and it's cool that 18VR included this. Overall, I think that this studio has a good future if they keep churning out cool content like this.
Great job, 5/5!
Is 18VR compatible with my VR headset?
18VR is compatible with all the major VR Headsets. So no matter if you're rocking your ⇒ Smartphone, ⇒ Daydream, ⇒ PSVR, ⇒ Quest, ⇒ Quest 2, ⇒ Quest Pro, ⇒ Oculus Rift, ⇒ Oculus Go, ⇒ HTC Vive, ⇒ Valve Index, ⇒ HP Reverb G2, ⇒ Gear VR, etc., they've got you covered.
I can't wait to see what it will look like on the new ⇒ Meta Quest 3 and ⇒  Apple Vision!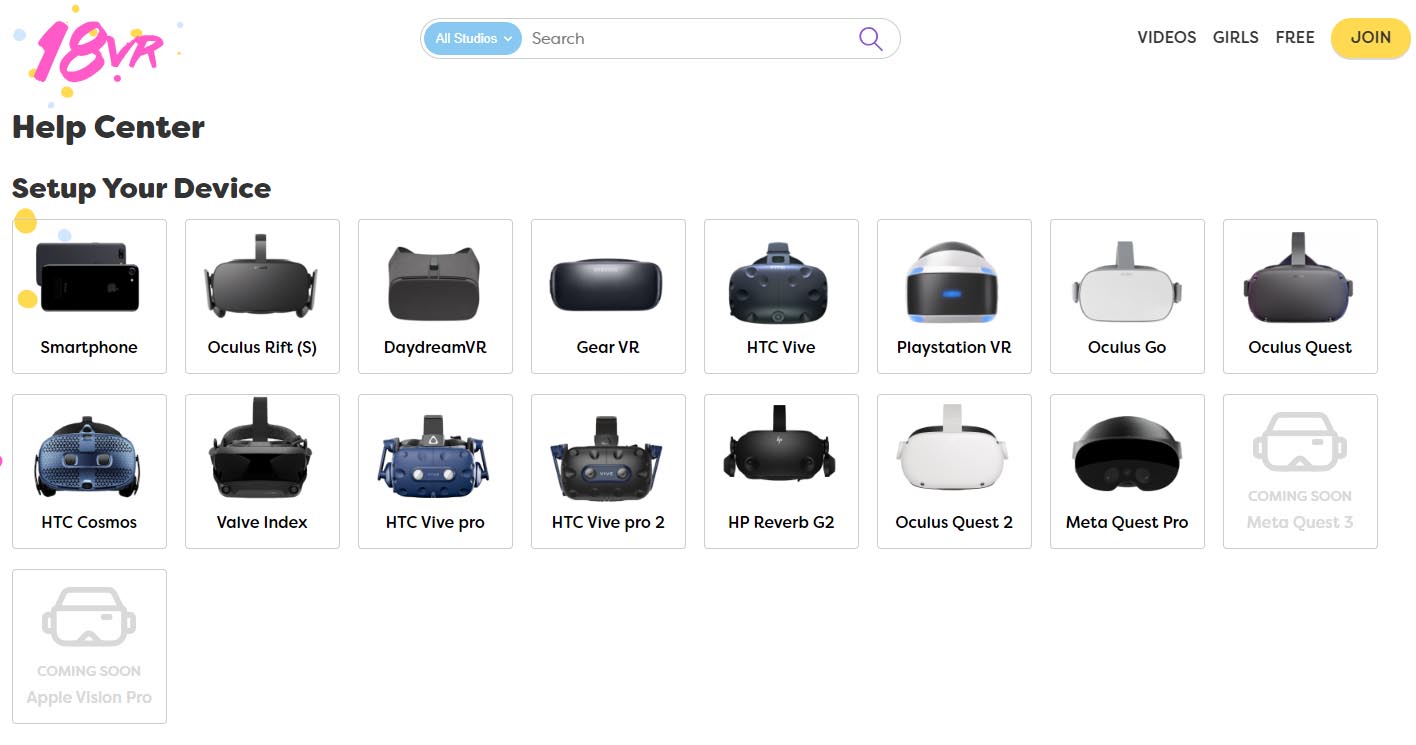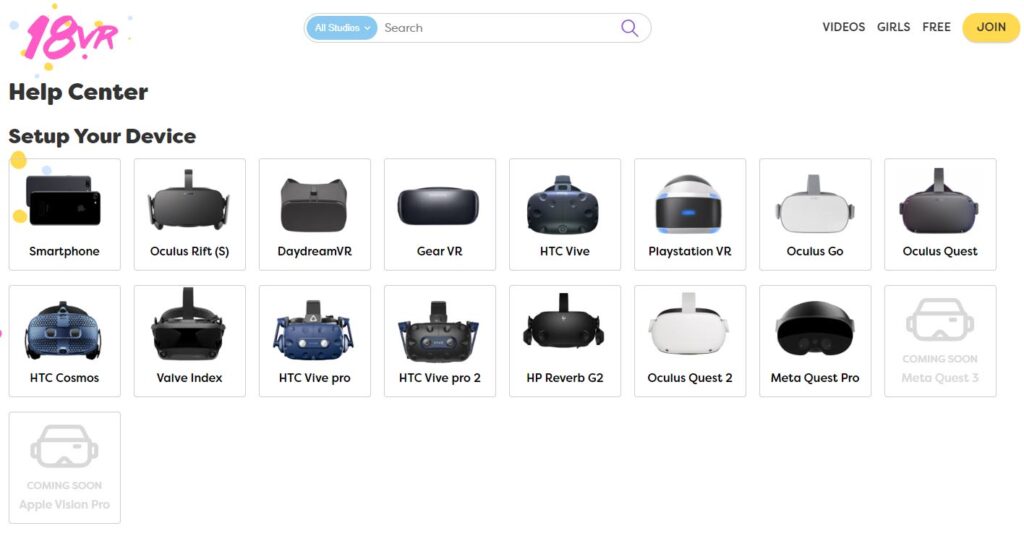 If you ever have a problem setting up your device, they have a handy guide on setting up your headset to enjoy their videos. You can also check out our ⇒ Guides on How to Watch VR Porn on every device!
18VR offers two subscription options:  "Regular Plans" and "Super Bundle."
Regular Plans is cheaper, allowing you to choose 1 free extra VR Porn Site (BaDoinkVR, KinkVR or VRCosplayX). You get 4 different payment plans here: "One Day Access," "Monthly," "Yearly," and "Lifetime." 


Super Bundle is more expensive, giving you full access to 4 additional VR Porn Sites simultaneously (BaDoinkVR, KinkVR, VRCosplayX, and BabeVR). You can choose the "Monthly" and the "Yearly" payment options.


You can pay with your credit card or PayPay, and whichever you choose, you'll get unlimited streaming and downloading (Except for the 1 Day Access plan). The payment is safe and anonymous, a characteristic of all great VR Porn Sites!
Conclusion: Do we recommend 18VR?
Massive recommendations if you are into Teen VR Porn! 18VR delivers amazing videos within the niche, and they have some cool extras too! And if we're speaking completely honestly, for the price they're asking, this is a pretty sweet deal!
You know what to do!
18VR specializes in Teen VR Porn! They have amazing 7K videos that'll keep your attention AND you boner! If you are into this particular niche, make sure you check them out!