Amateur VR Porn - when you want to see some fresh faces!
Here's the top 10: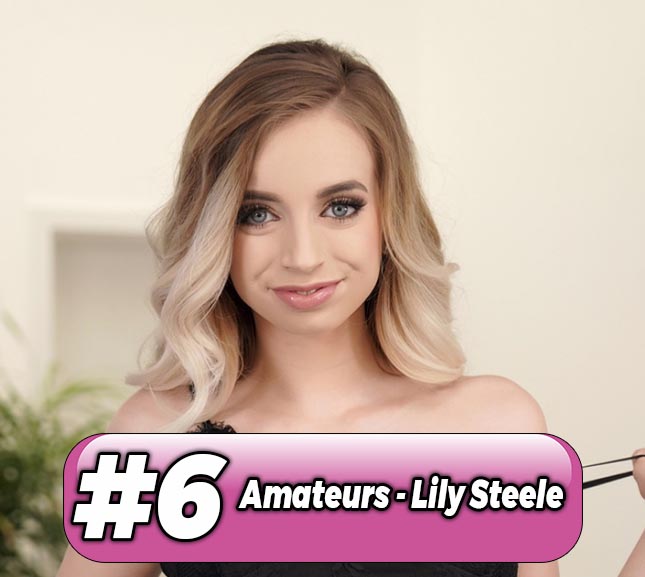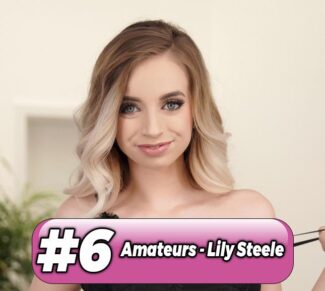 ⇒ XsinsVR (Review) – Lily Steele is one of the cutest Czech pornstars – don't let her looks fool you!
StripzVR with Molly!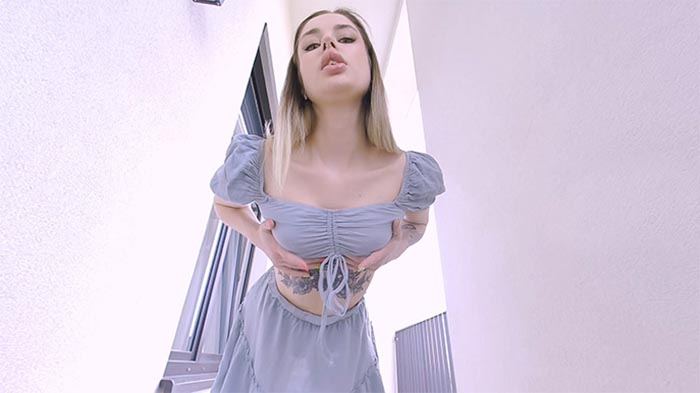 Molly, the stunning Amateur VR Porn star from Ukraine, is the real deal with her gorgeous face, petite frame, and irresistible natural ass complemented by cool tattoos. Imagine her on the balcony in a classy light grey dress and top, but that's just the beginning – underneath are those sexy red knickers, teasing a mind-blowing virtual reality striptease that'll leave you yearning for more as she gradually bares it all, promising an unforgettable, ecstasy-filled performance that showcases Molly's undeniable charm and captivating presence.
#9: Jessica Has The Greatest Tits And Ass In The World And They Are All Ours
⇒ Baberotica VR (Review) with Jessica!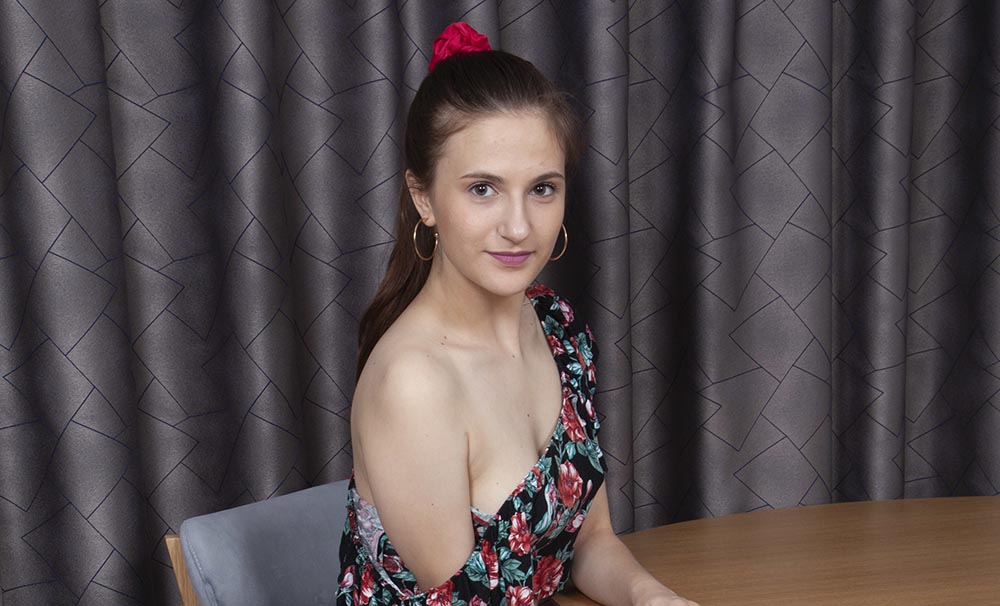 Jessica boasts a tiny, alluring frame that you could pick up and take on your adventures, keeping her sexy physique close. The shoot starts with her as an angel, flaunting her sexy midriff in a cute half-top and short shorts. Her tummy's a real stunner, making you imagine all sorts of things. Spying our interest, she confidently ditches the top, giving you a view of her amazing tits – big, juicy, and oh-so-perfect. Shorts come off too, and she struts around in panties, playfully teasing with her petite yet tempting booty. Then, right before your eyes, she sits down and gives her tits a shake, getting you all riled up. It's like sweet torture, man.
#8: Mouthwatering Melissa
⇒ VRLatina (Review) with Melissa Milano!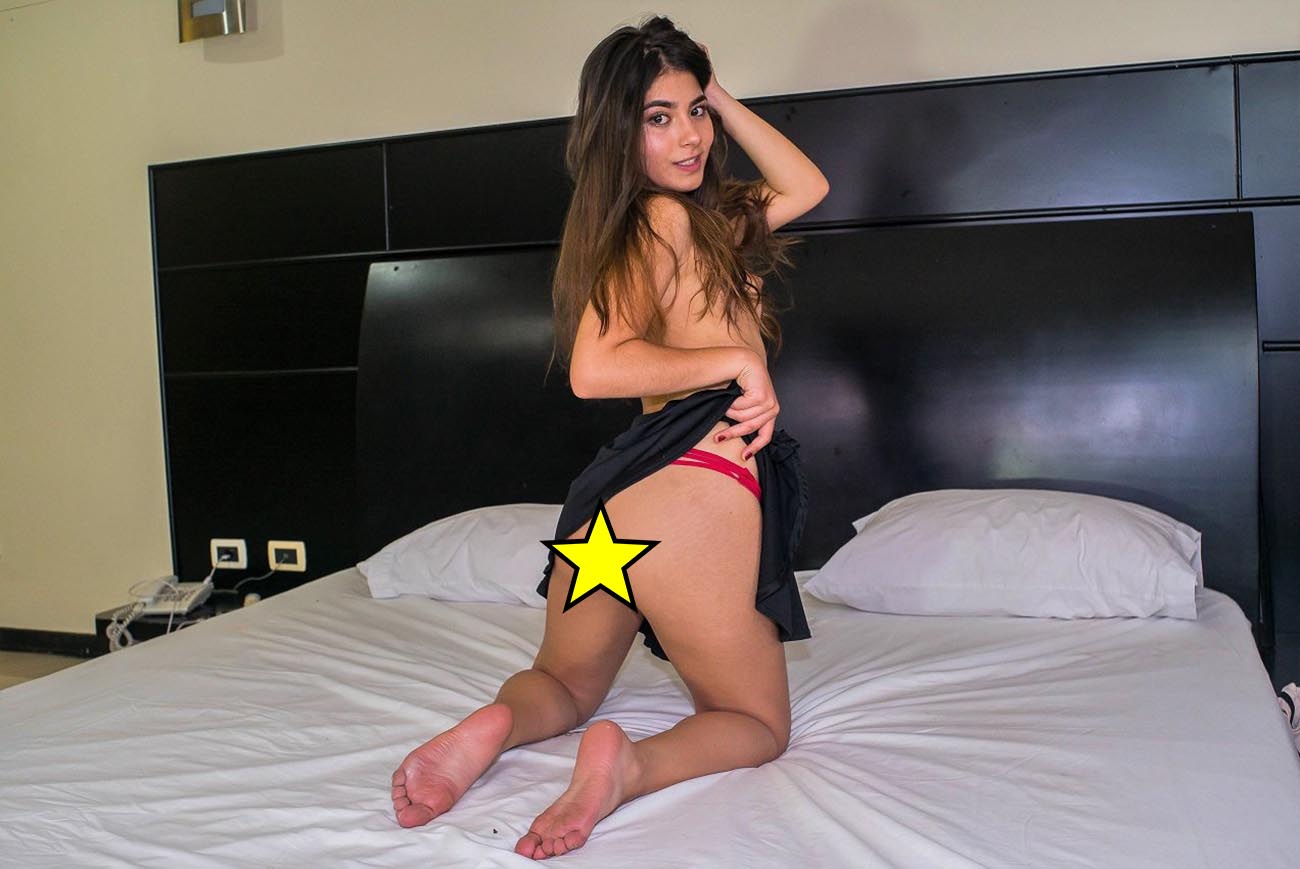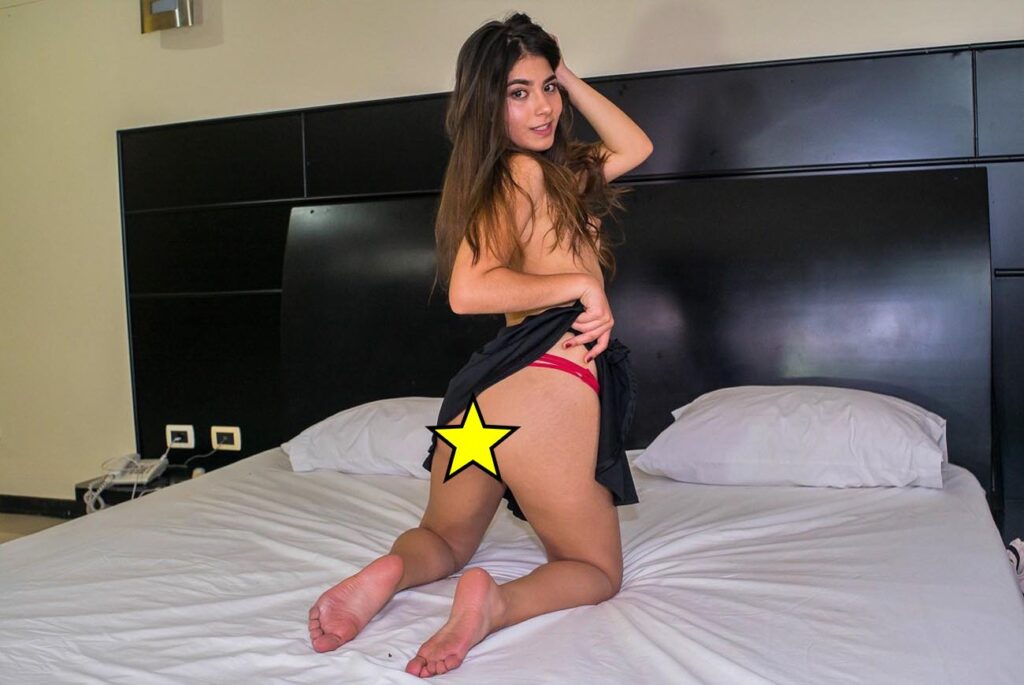 You have to check out Melissa Milano in her very first shoot – seriously, you wouldn't even think she's new at this; she's that good. She's got this incredible ease on camera that's just mesmerizing. Watching her in VR is like being transported to a whole new world, especially with her radiant smile and that stunning Latin allure that's impossible to resist. This VR movie is an absolute must-watch!
VirtualRealAmateur with Luna!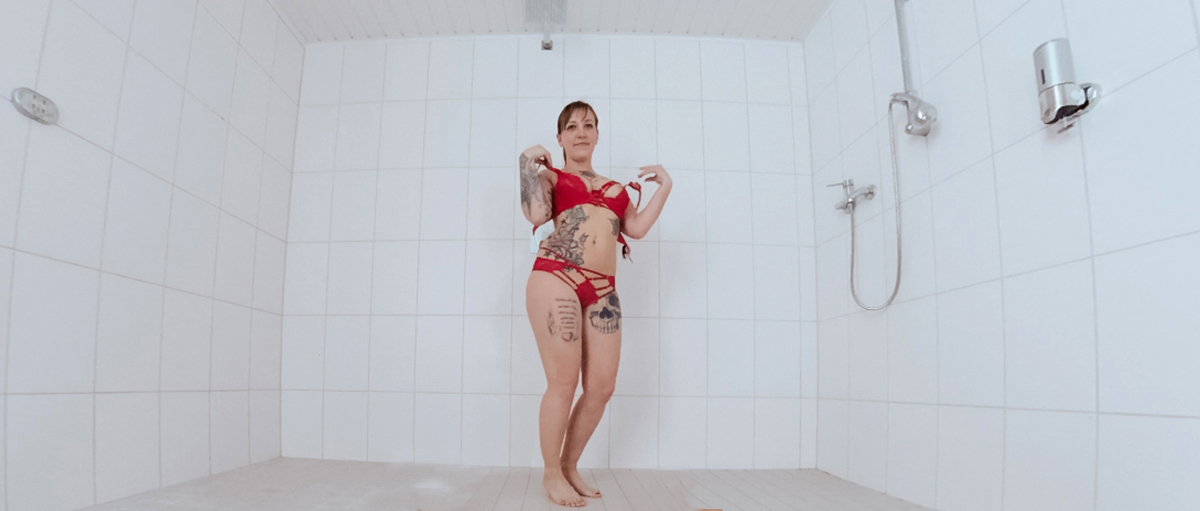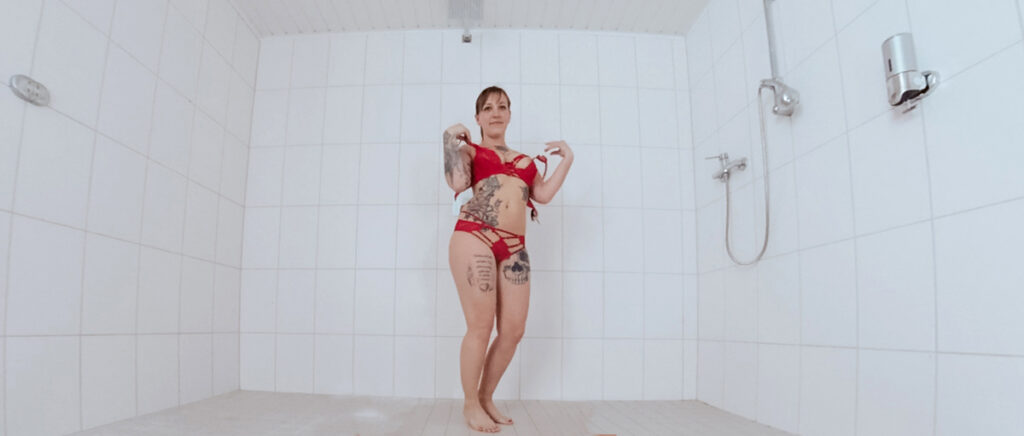 You're all set for a refreshing shower, but your Amateur VR Porn star, Luna, has a different idea. She's feeling frisky, showing off in a red bathing suit and inching closer with a naughty grin. No time's wasted as Luna enthusiastically gets down to business, giving you an exhilarating blowjob that sends shivers. Then, she takes charge, riding you like a pro in cowgirl and reverse cowgirl, making every moment count. Her touch is electric, and she finishes you off with a sensual twist, completely satisfying both of you.
#6: Amateurs - Lily Steele
⇒ XsinsVR (Review) with Lily Steele!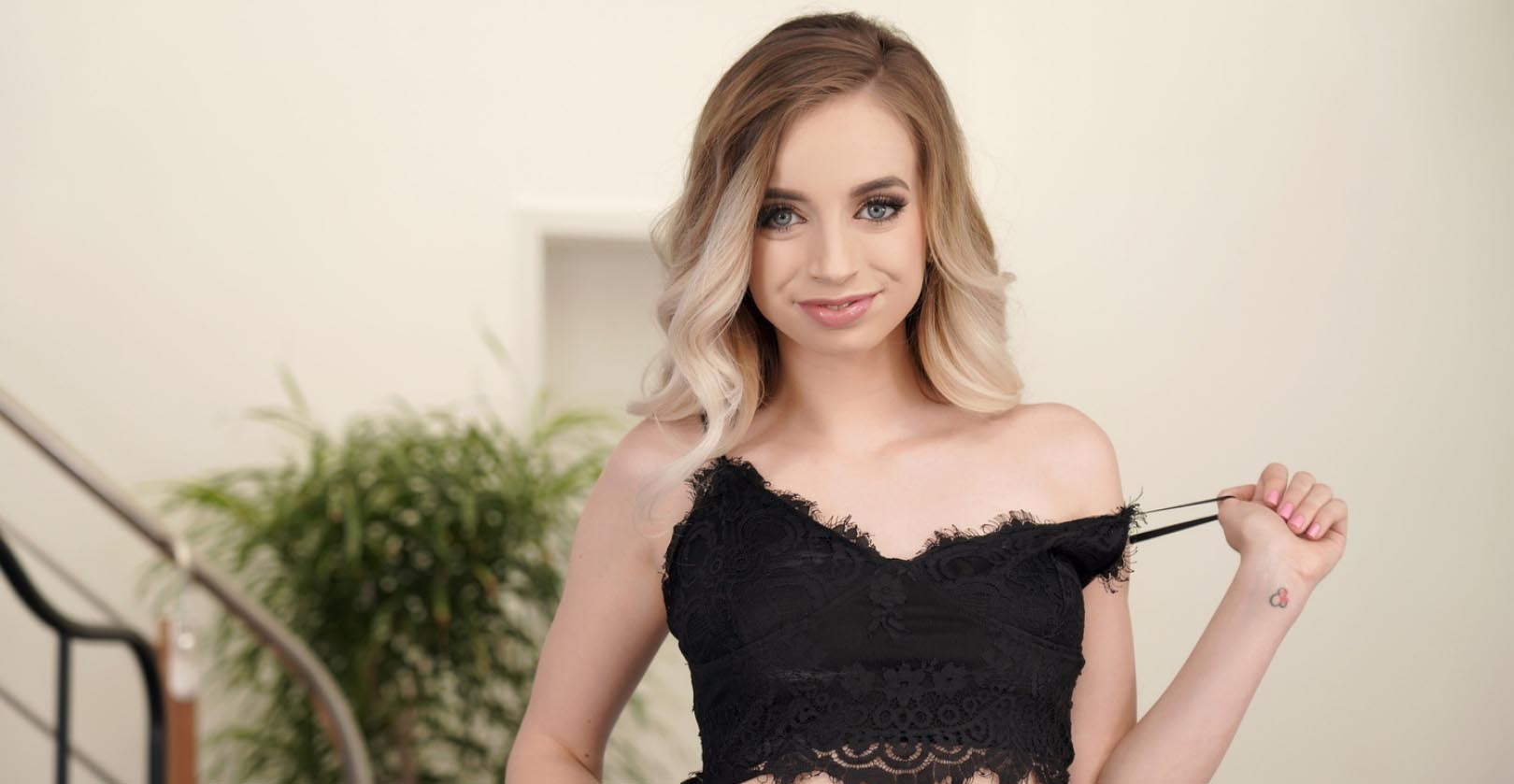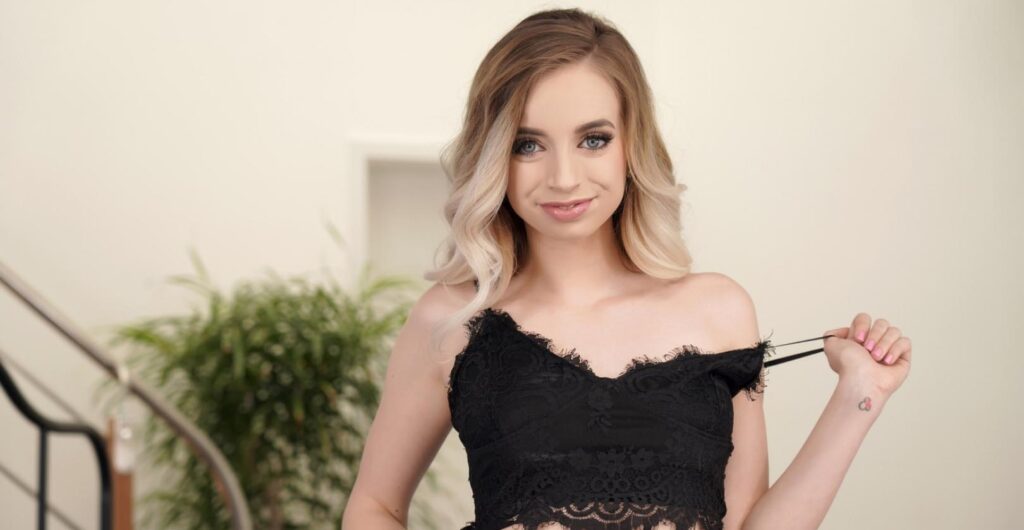 At twenty-one, this gal with striking azure eyes has a serious hunger for cock. She's rocking natural and perky B cup assets, a mesmerizing backside, and lips so luscious you'll wish they were sucking you off all day long. Lily's all about that nature vibe, embracing the body the universe generously gifted her. Not a pro model, just your regular girl-next-door giving VR scenes a whirl to experience a little camera-flirty action.
#5: Sensual Goddess Ambra gives you a proper foot tease in her bedroom
VRFootFetish with Goddess Ambra!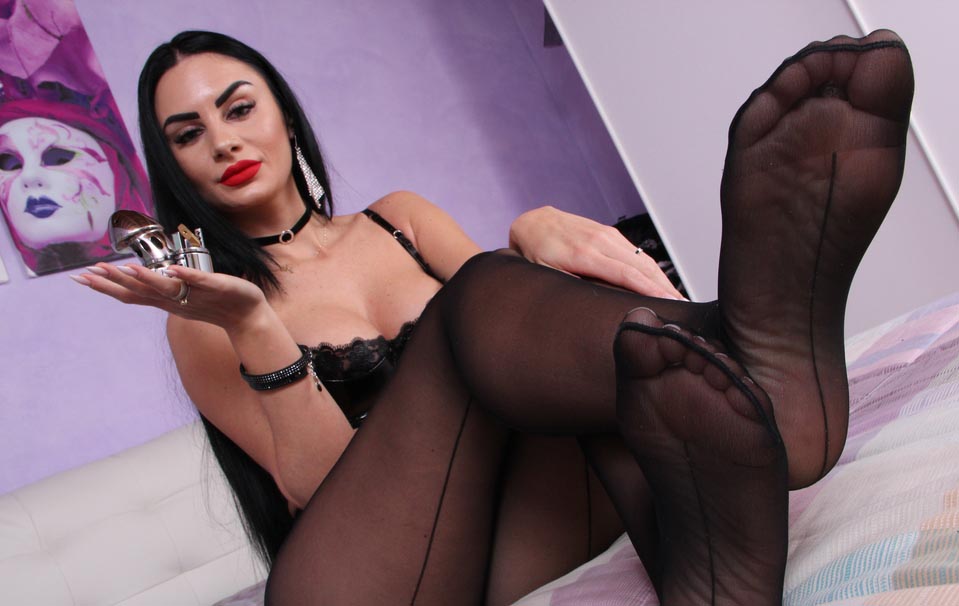 The drop-dead gorgeous Amateur VR Porn star Goddess Ambra is totally sizzling in some seriously sexy lingerie, rocking those sky-high red stilettos and sheer black pantyhose like a boss. She leads you to her boudoir but throws in a twist, asking you to pop in a ball gag and lock up your dick in a chastity lock. Get ready to feel the rush as the smoking-hot Goddess Ambra dishes out her commands with that oh-so-sultry voice, giving you a taste of her teasing game with a bit of shoe-dangling action. Watch her kick off those heels, showing off those supermodel stems and those to-die-for feet. And when you thought it couldn't get any hotter, she lights up a cig and blows out rings of smoky goodness with those luscious cherry-red lips.
#4: Are you my new daddy?
⇒ RealHotVR (Review) with Claire Roos!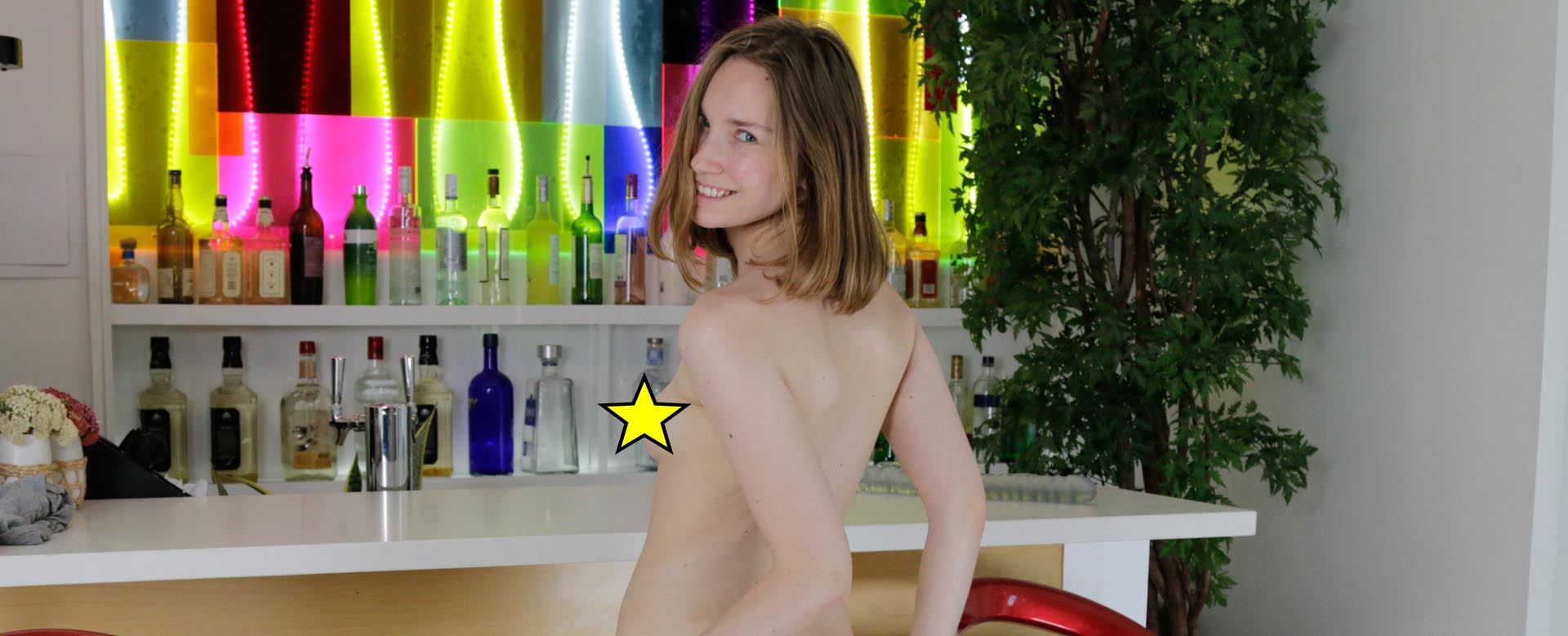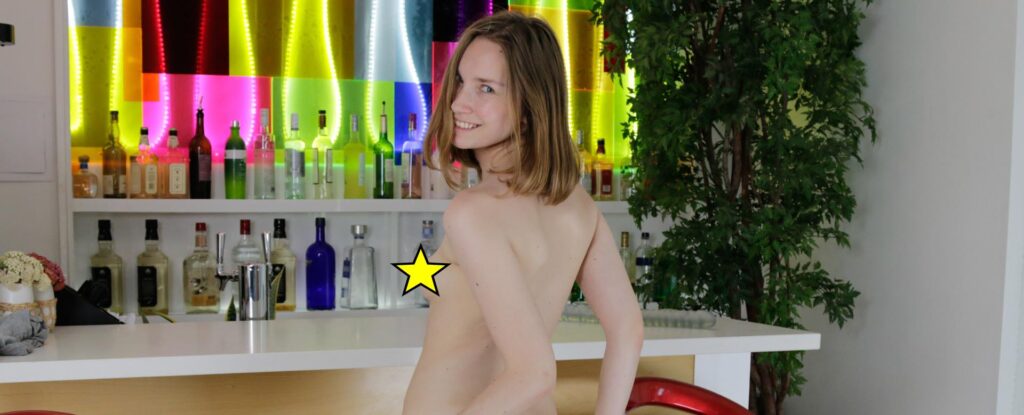 If you've ever had a stepdaughter fetish, this is your stop! Claire Roos is such a hot little petite slut; you can't resist wanting just to put it in her ass and fill her up! With her seductive voice and dreamy eyes, she'll take you on an adventure of a lifetime! And when she takes those blue shorts off... 
#3: Ukrainian Model Sara Brings Her Friend Alisa In to Finger Fuck For Us In VR
⇒ Baberotica VR (Review) with Sara BE & Alisa!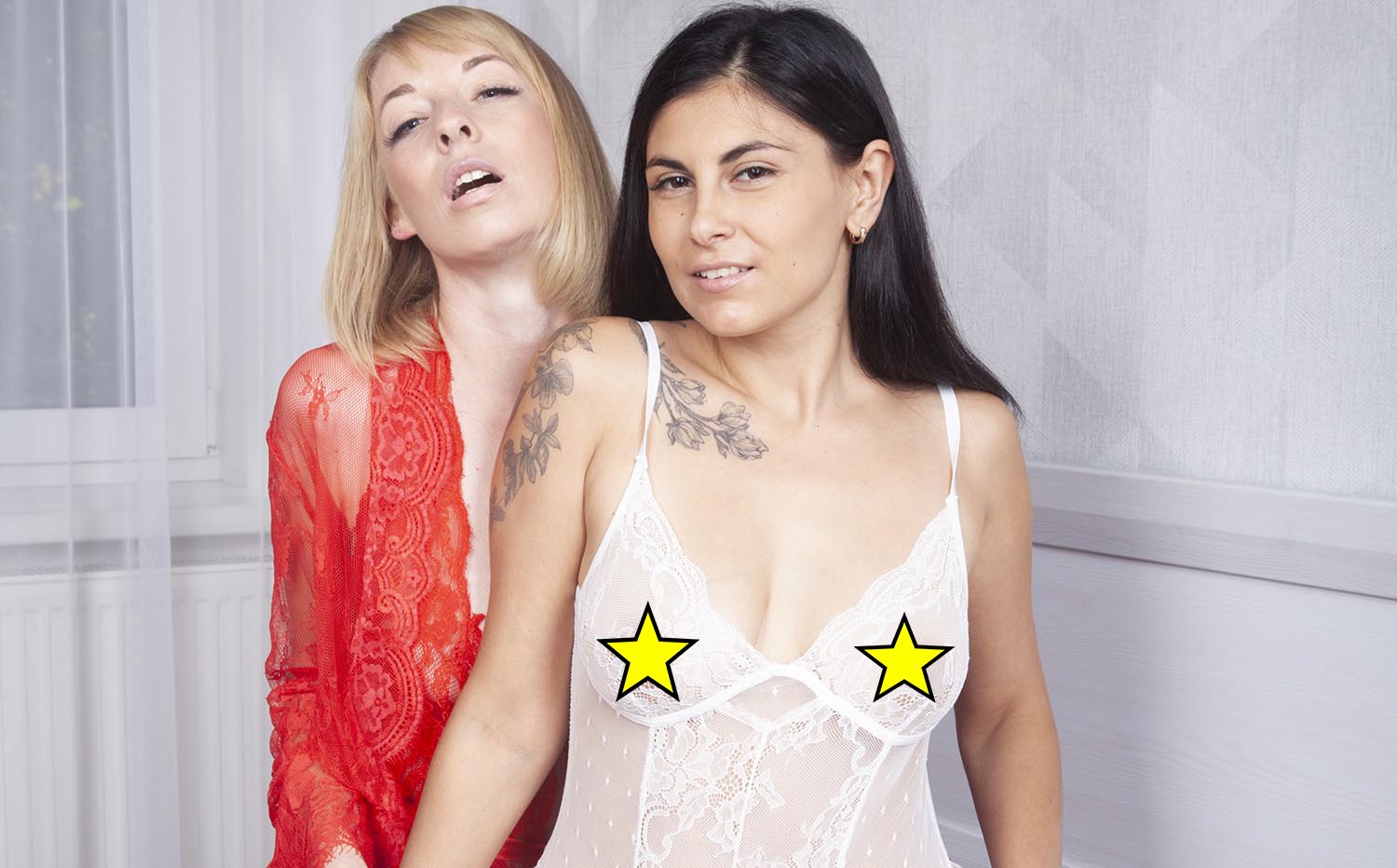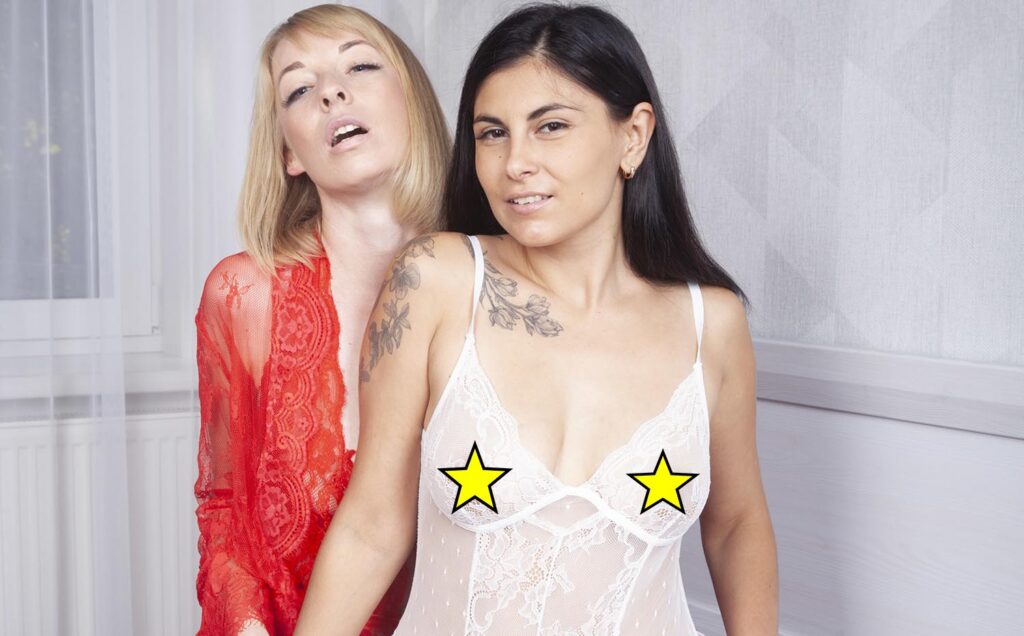 Sara BE brought her friend Alisa, who she regularly hangs out with for fun. They decided to give us a peek into their usual private hangouts. We're all about Sara's amazing natural curves, especially her bouncy breasts that have us hooked when she chats topless. But today's a jackpot as Sara goes to town on Alisa's fun zone, her boobs putting on a show as they go to work. And hey, Alisa's got her own set of awesome assets – milky white boobs that play perfectly with Sara's darker allure. It's like the best combo ever, and they're both not shy to let loose and have a blast. 
VirtualRealAmateur with Lacy Lynn!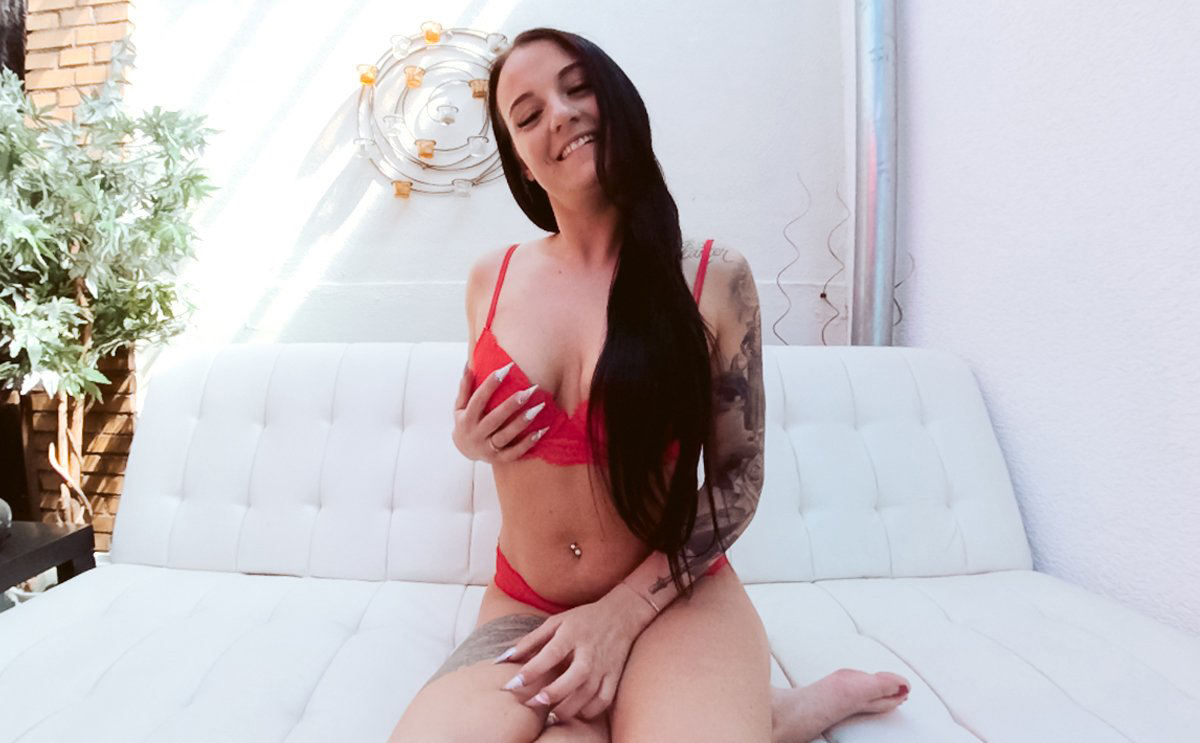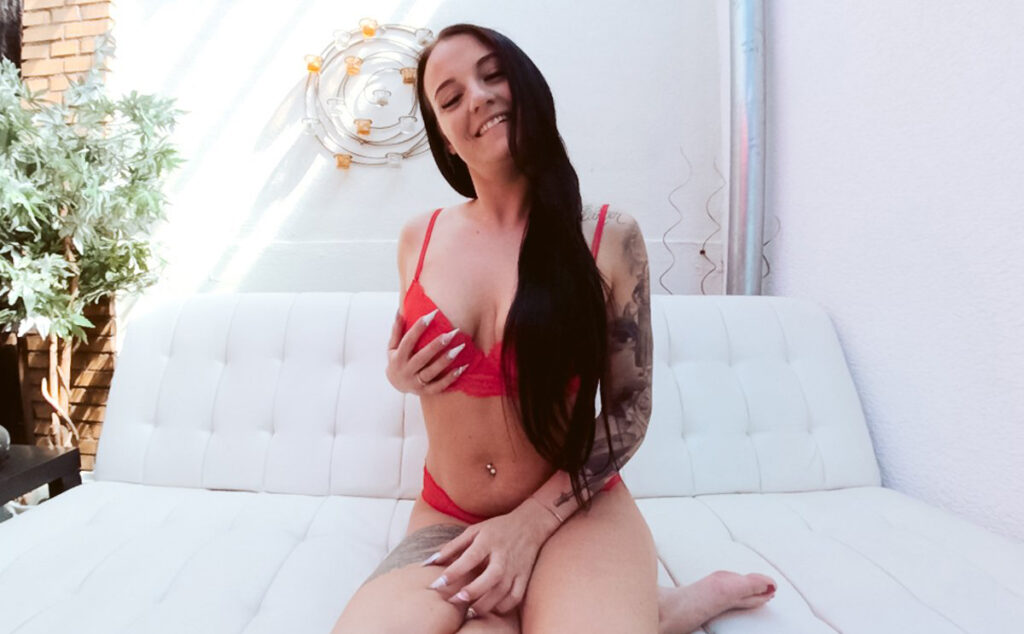 Lacy Lynn's mind is wandering, and guess what? She's cozied up on a cushy couch, rocking that sizzling red lingerie like a total boss. She's all about those solo vibes, taking it easy and relishing the here and now. There's this flirty playfulness in the air as she embraces her personal moment of bliss. She's lost in her world, exploring sensations and letting the good times roll. 
VirtualRealAmateur with Ashley Cumstar!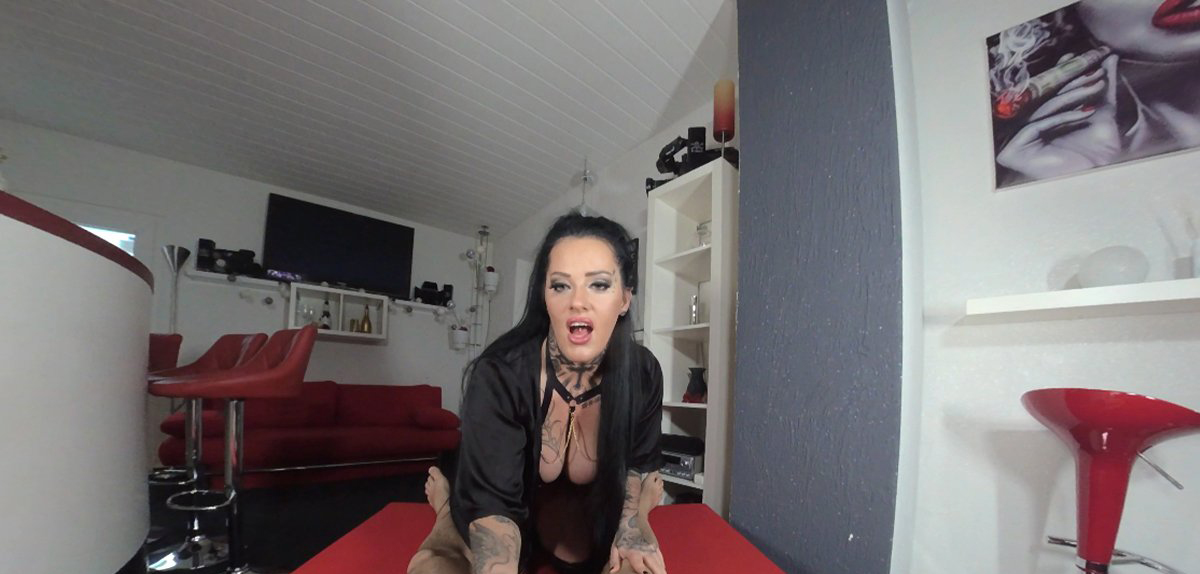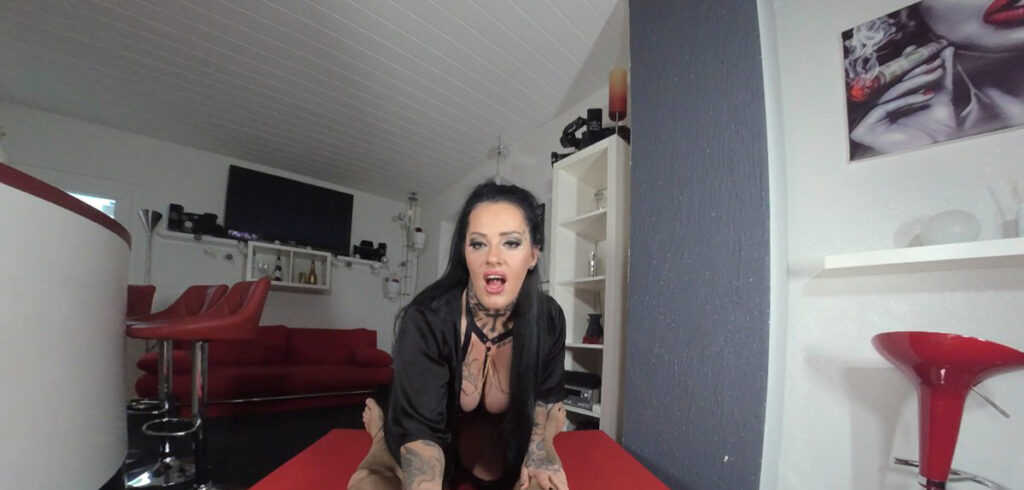 You used to think squirting was just a made-up thing. But then Ashley Cumstar spilled the beans and told you a secret: she's a forever squirter! When she's super turned on, there's no stopping the flood. So, obviously, you couldn't resist seeing it for yourself. Ashley rocked some sexy latex lingerie and told you to kick back on the bed and enjoy the show. She went all out, giving your dick a lick, rubbing it between her big boobs, and once she was good and wet, she hopped on top of you in cowgirl style while you took care of her clit, and you two went at it all night long. Amateur VR Porn at its best!