Incredible content
Awesome JOI VR Porn
A lot of pornstars and a great variety
8K
4 new videos a week
Safe and anonymous
No extra sites
No search bar
Have you ever tried ⇒ JOI VR Porn? If you have, you know how awesome it is. If you haven't, you're in for a treat. Today, we'll dive dick-first into the wild world of WankitNowVR and see together if this studio is worth your money. Read on!
What kind of content do I get at WankitNowVR?
VR Porn is where the boundaries of reality are redefined, and the scorching hot pornstars become an everyday adventure without end. No matter if you're just getting into the breathtaking world of VR Porn or you're a seasoned veteran, you'll absolutely love WankitNowVR.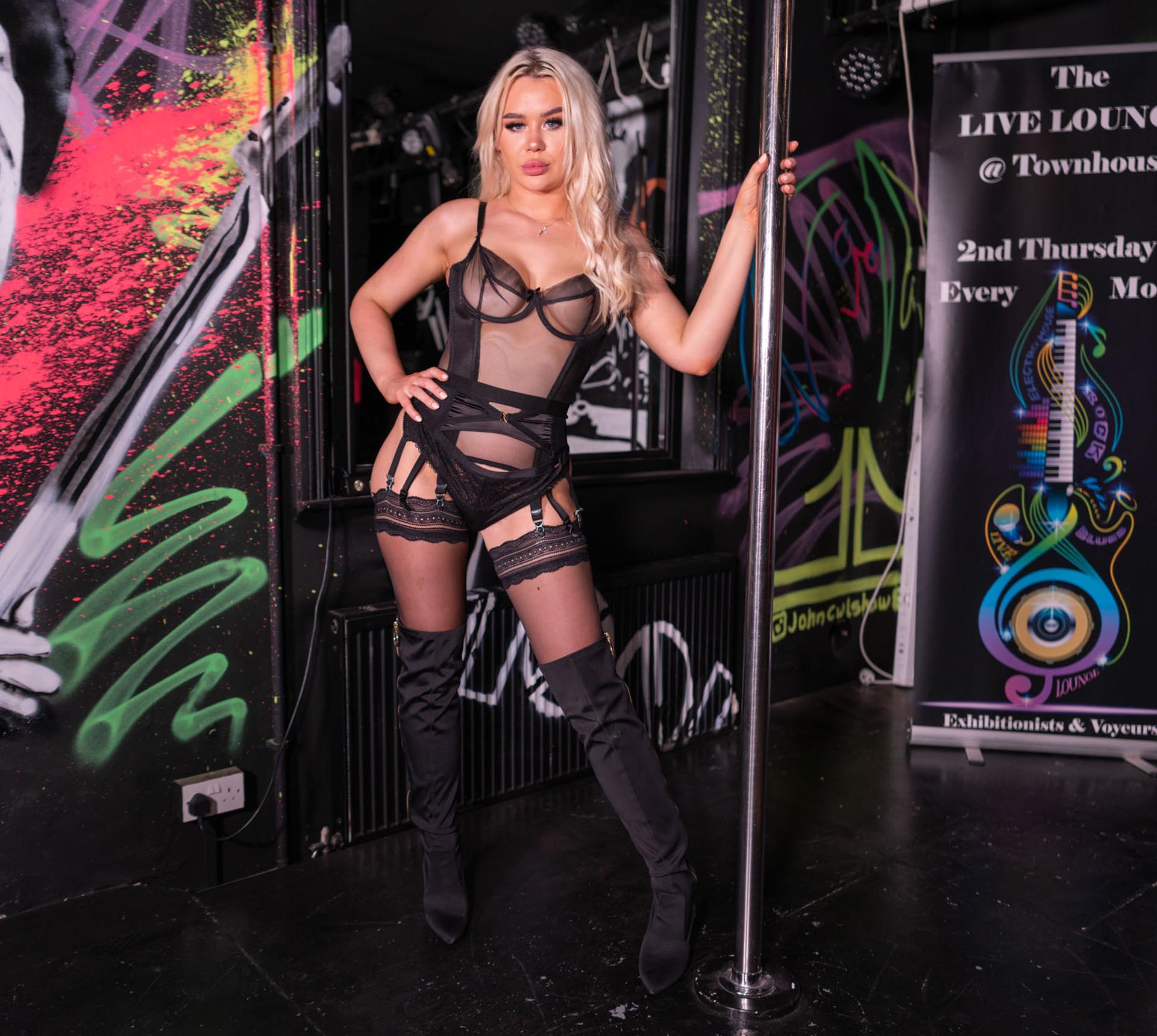 This incredible studio specializes in the JOI / masturbation encouragement niche. It's way more exciting than it sounds. Hell, even the 2D JOI videos are good. Now, imagine what they are like in VR! Essentially, what you can expect from WankitNowVR is a ton of fantastic videos where the models will strip while talking dirty to you and encouraging you to masturbate. And the way they do it is just… wow. Now, you might be tempted to think that you'll get a bunch of videos that are essentially the same. You won't. These guys are set to cover every JOI-related fetish there is. From gentle and seductive to ⇒ hardcore laden with humiliation to toys and ⇒ masturbation - you'll get everything at WankitNowVR you can possibly desire within the niche.
You'll even get some POV male-female fucking scenes from time to time at WankitNowVR. Check out the one called "Your Surprise," starring Viktoria Quinn. That dirty talk as you're fucking her while she's hanging in that leather BDSM strap… I never jizzed so hard.
So far, they have 830+ videos in their library, and that's a lot of material to drain your balls daily. And they upload 4 new videos a week! Their list of categories is super long, and you can filter the content to such an extent that you'll find the exact type of video you need within seconds. I'm a big fan of their videos with ⇒ girl-on-girl action. I mean, if there is something better than a gorgeous model giving you jerk-off instructions, it's two of them.
If, on the other hand, you prefer ⇒ softcore VR Porn, teasing and glam striptease, check out WankitNowVR's sister site - ⇒ ZexyVR (Review)!
Excellent content, 5/5!
Is WankitNowVR's variety of scenes and models good?
JOI is a specific niche, and you have to be creative if you don't want to churn out the same video repeatedly. The good news is that WankitNowVR are masters of creativity. I watched a ton of their videos, and I never felt that it was the same video over and over again, just with a different model. 
 And speaking of WankitNowVR's pornstars, you're looking at a world full of gorgeous European chicks. Each one hotter than the previous. You'll get hotties of all ages here - from ⇒ Teens to ⇒ MILFs, 18+ to 40+, and everything else in between. So, no matter if you're into the blond petite college chick next door or that steaming hot mature storm of a woman, you'll find your type here.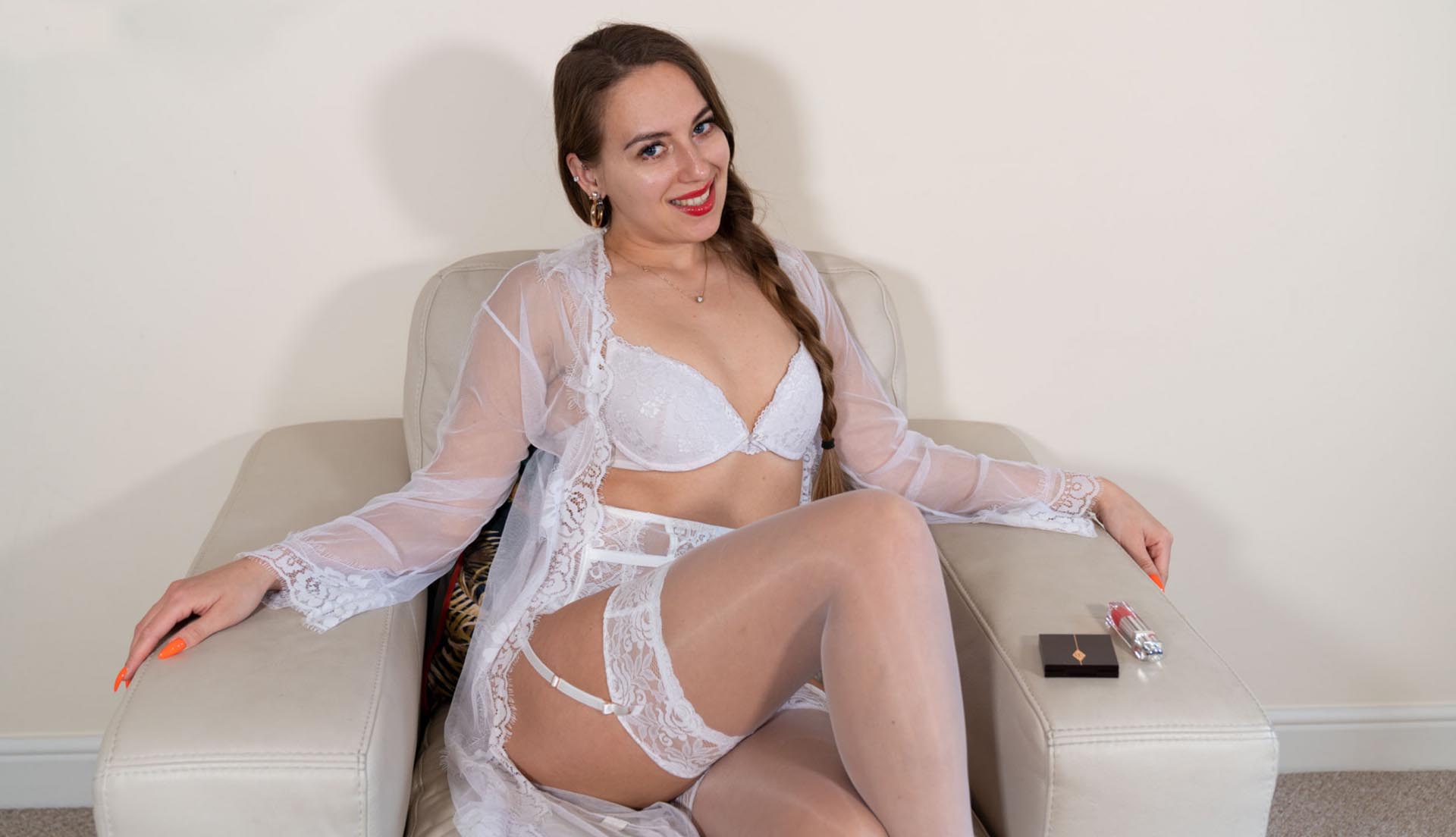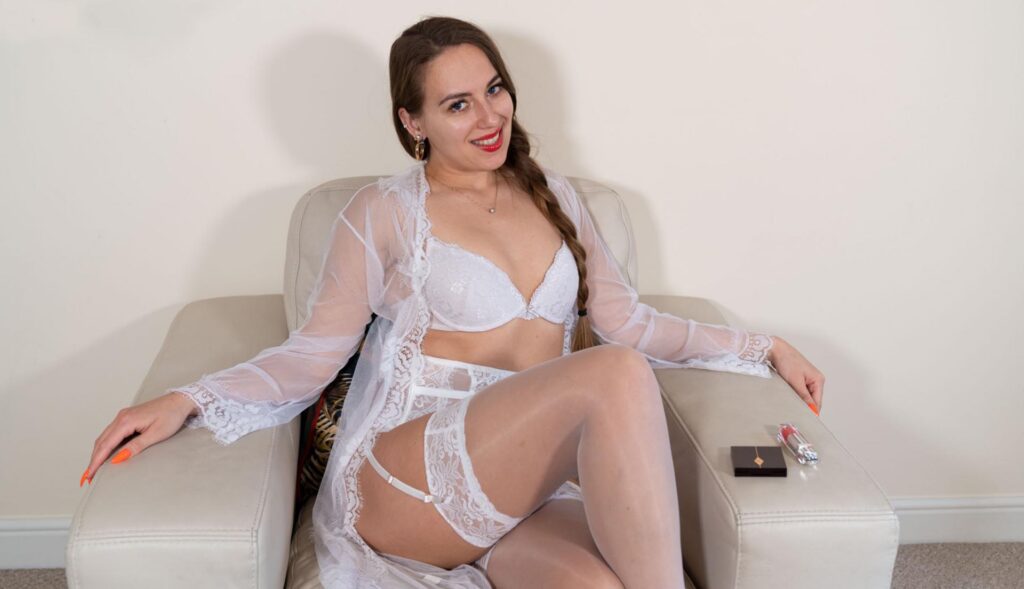 And it's not only the age variety. You'll get a great variety of body types as well! Small or ⇒ Big Tits, perfect bodies, ⇒ Big Asses, ⇒ Blondes, ⇒ Brunettes, ⇒ Redheads, etc. You can even filter the models by nationality and the type of clothes they wear! It's just incredible. But, as nothing is perfect, I have to say that I wish there were more ⇒ Ebony, ⇒ Asian and ⇒ Latina models involved. I'm a sucker for Latina JOI, so I'd love it if they had more videos like that. Nevertheless, the girls they work with are talented, and you get constant attention throughout the videos.
Another thing I love about WankitNowVR is the amount of locations you can choose. You also get filters for those, and there are lots of them. Bars, bathrooms, bedrooms, living rooms, classrooms, clinics… If you've ever had a nurse fetish, you'll absolutely fall in love with this site. If you like edging and cumming after long teasing sessions, make sure you check them out.
4.5/5 from me here.
The visual quality of WankitNowVR
What's the video quality of WankitNowVR? Their first video was uploaded in 2019, and you could get 5.7K videos back then. Mind you, these videos were excellent, even though they were a bit behind the industry standard. Then, in April 2023, they upgraded their rig, and they've been uploading 8K videos ever since. In a nutshell, they are crystal clear. There are not a lot of studios that upload 8K videos exclusively, as the equipment is incredibly expensive. Only a handful of them are doing that, such as ⇒ VR Bangers (Review), ⇒ Czech VR (Review), ⇒ VirtualRealPorn (Review), ⇒ VR Hush (Review), etc.… And now, WankitNowVR has also joined the 8K VR Porn club with their 8K, 3D, 180 DOF, and 60 FPS pieces of JOI VR Porn art.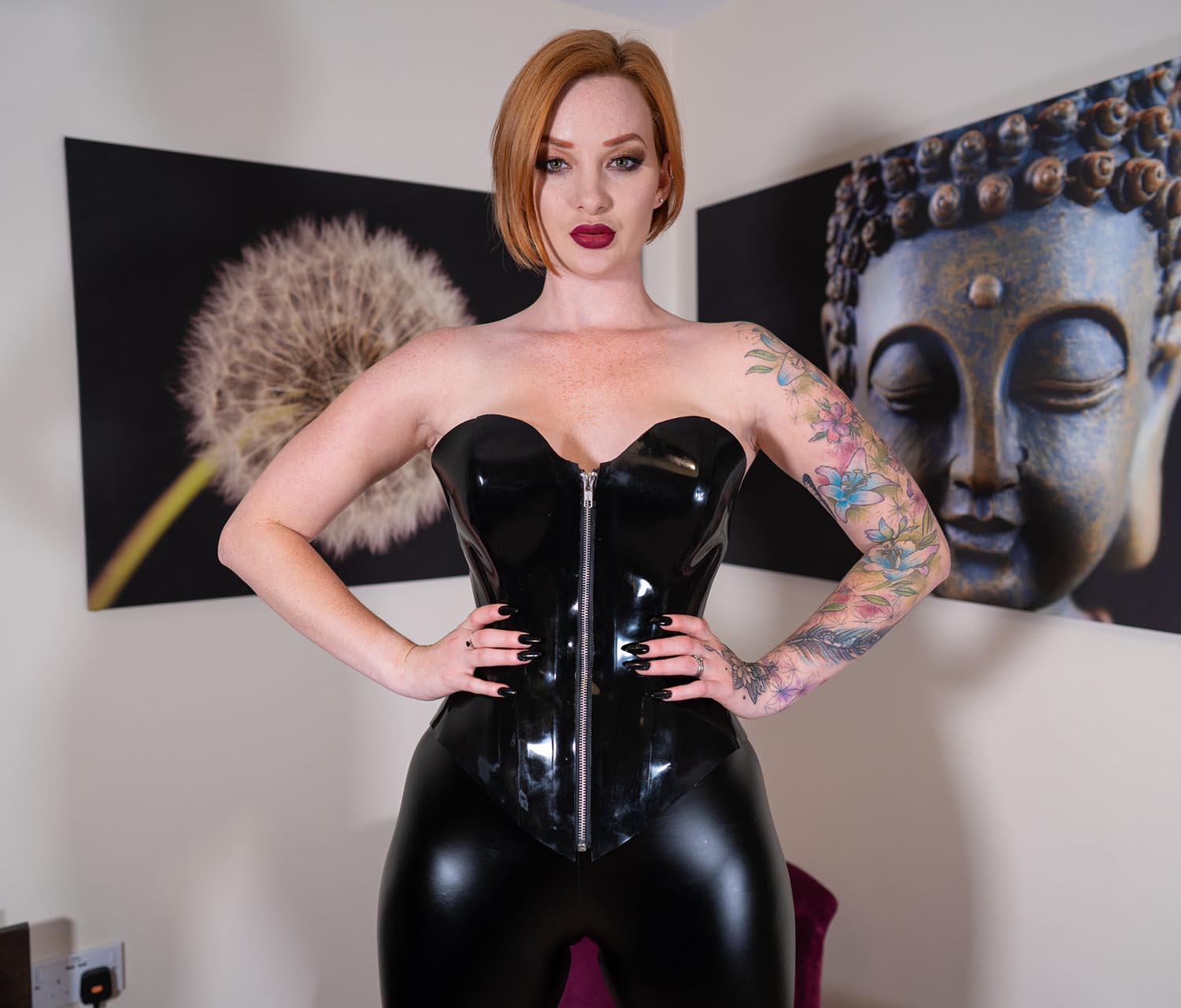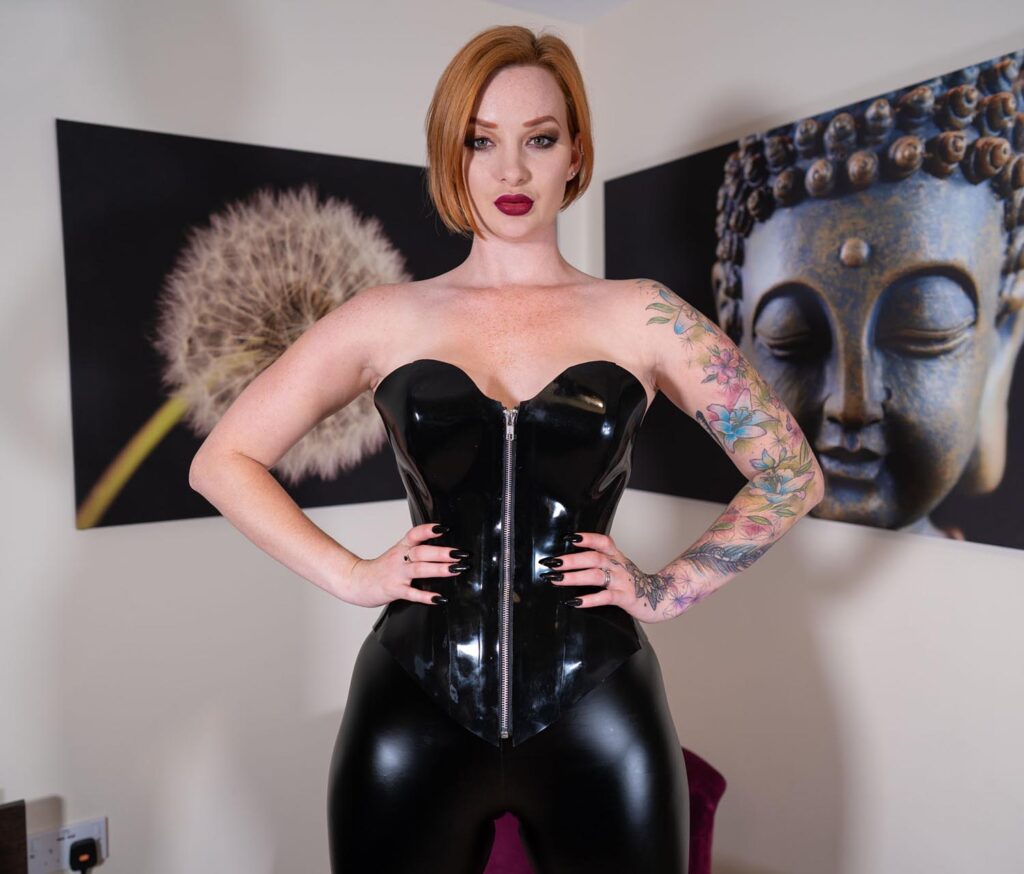 The closeups are great nowadays. When they started off, they had a small problem with getting the closeup shots right, but those days are over. They listened to their fans and fixed the issue. I love it when a VR Porn Site listens to their fans. It just shows their dedication and always leads to good stuff for both sides.
The sound is superb as well. When the pornstars smack their lips or spank their asses or talk to you, it's like they are sitting right there in your room. Every moan and every word is as close to a real-life conversation as it gets. This is most notable in the videos where the models wear PVC suits. That soft, seductive crackling of their outfits is an instant boner material!
Great job - 5/5!
WankitNowVR's website is a perfect example of functional minimalism. Nothing on the site is unnecessary, and it's easy to find the sections you need. There is a very evident lack of a search bar, so that's something they should work on!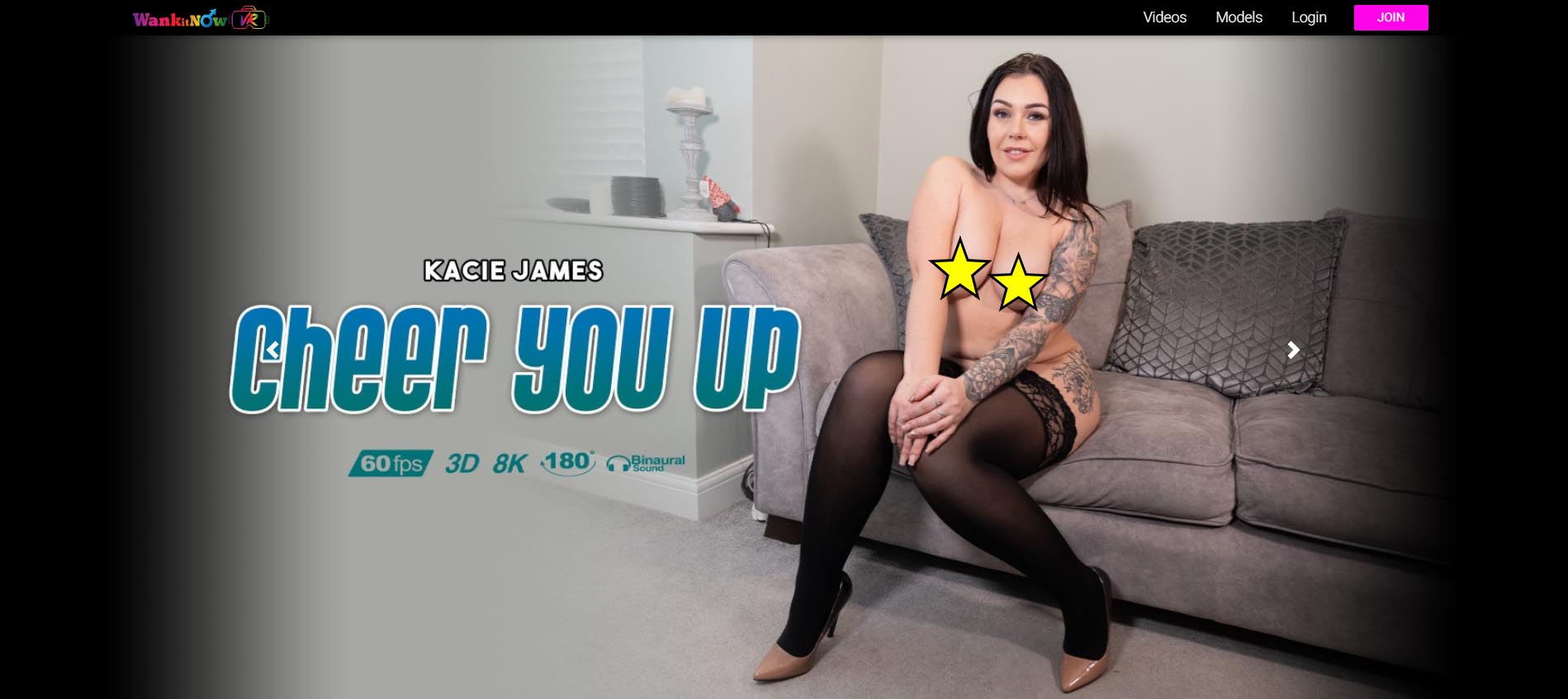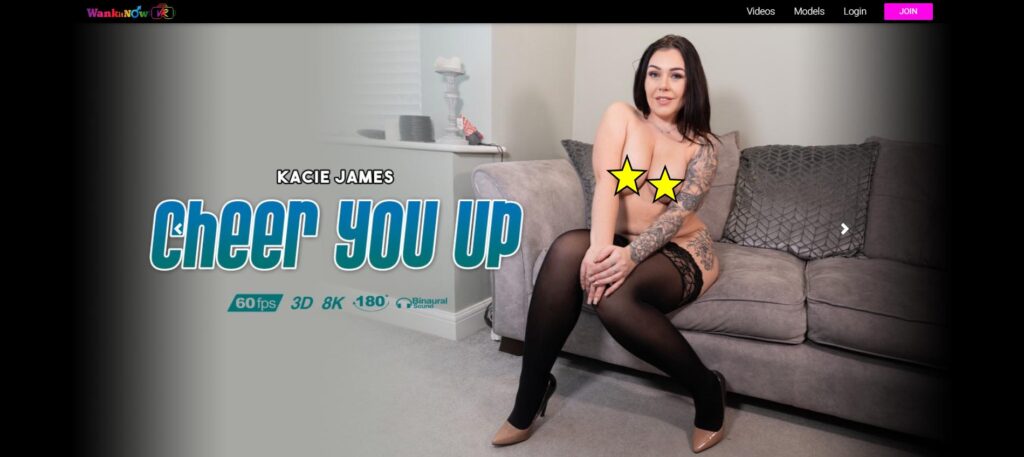 As you land on the home page and start scrolling, you'll find their selection of the Latest VR videos, Newest Girls and Featured Girls. Their Help section is at the bottom of the page, and you can find the answers to all your FAQs and guides on how to watch their videos on your VR headset. 
As far as extras go, you don't really get any, unfortunately - no ⇒ VR Porn Games (like on ⇒ VRPorn.com) and no access to any additional sites. You do get a set of professional photos from the sets, though!
4.5/5 here.
WankitNowVR supports a variety of headsets. You can enjoy their content on the Meta headsets like the ⇒ Quest, ⇒ Quest 2, and ⇒ Quest 3. Also, you can use an ⇒ Oculus Go, ⇒ Samsung GearVR, ⇒ Daydream, ⇒ Mixed Reality, ⇒ HTC Vive, ⇒ PSVR, and, of course, your ⇒ Smartphone!
If you need any help setting up your device to watch VR Porn, check out our ⇒ Guides on how to watch VR Porn on every device!
Is WankitNowVR expensive?
WankitNowVR has a price that's a bit spicier than what we usually see. You get two subscription options - Monthly and Yearly. The monthly subscription is about $30, and the yearly subscription is about $13.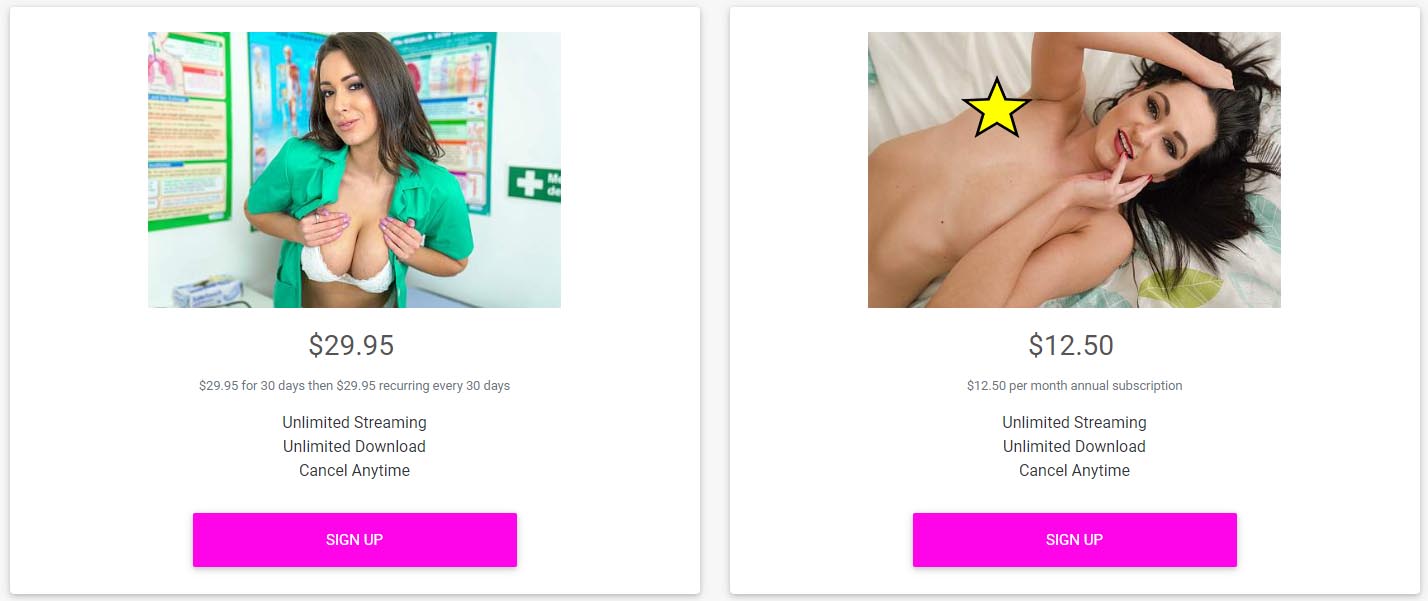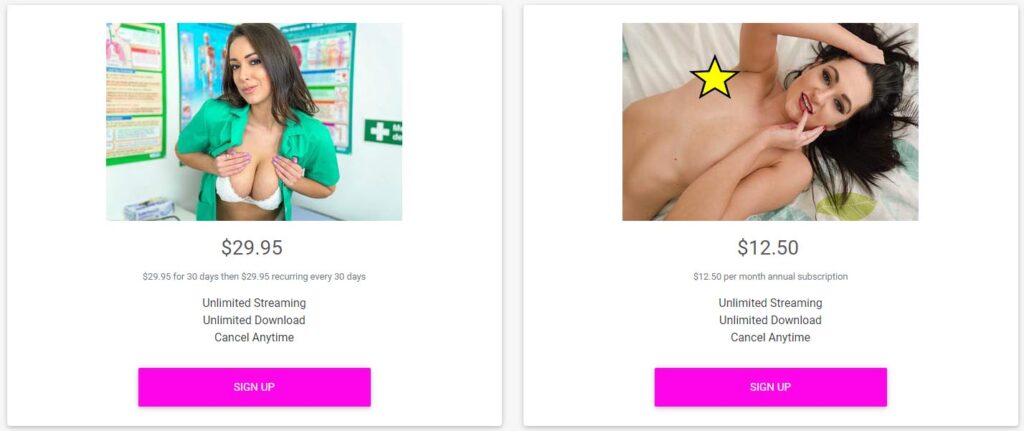 Now, this may sound steep. However, you do get 4 new uploads a week. That's super rare in the world of VR Porn, with most studios uploading one or two videos weekly. Also, the sheer amount of videos on their site is huge, and it takes a lot of time to go through all of them, believe me! I'm not complaining a bit, though! You get to stream and download the videos without any limits, and the billing is safe and anonymous. Your bank statement won't mention the adult industry, and nobody but you will know what you purchased.
Conclusion: Is WankitNowVR worth it?
If you're into JOI, definitely go for WankitNowVR! 
You'll get an incredible number of high-quality JOI / masturbation encouragement content that'll keep you happy and erect for a long time! Those long teasing sessions will be a dream come true for every edging fan in the world!
You know what to do, my fellow fappers!
WasnkitNowVR is an excellent JOI / masturbation encouragement VR Porn Site that'll knock your socks off with both the amount and the quality of their content! They have a ton of hot chicks that'll give you their undivided attention throughout the whole video! All of that in 8K!