Teen VR Porn is one of the most popular categories out there, and for a good reason.
Here's the top 10. Enjoy!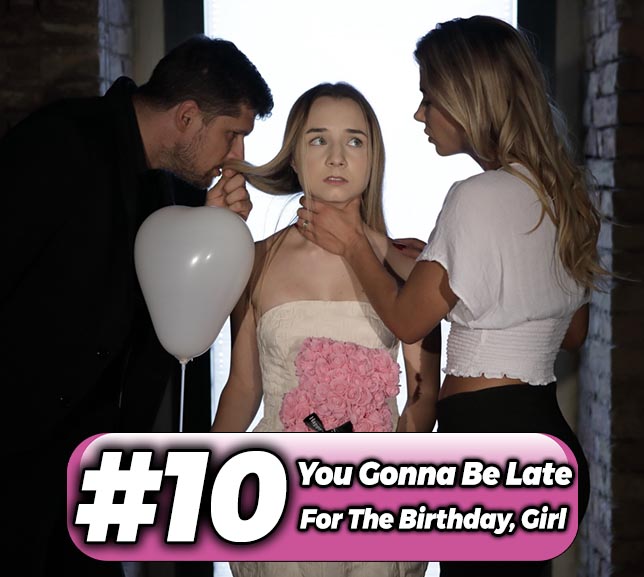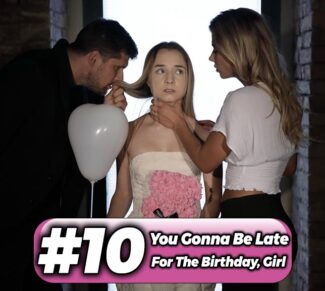 ⇒ Dark Room VR (Review) – Mona Blue is really excited. She's at the wrong address, though. Don't miss this chance.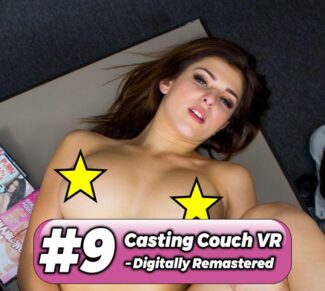 ⇒WankzVR (Review) – Leah Gotti as a teen about to make her debut in the VR Porn industry. And you will get to fuck her!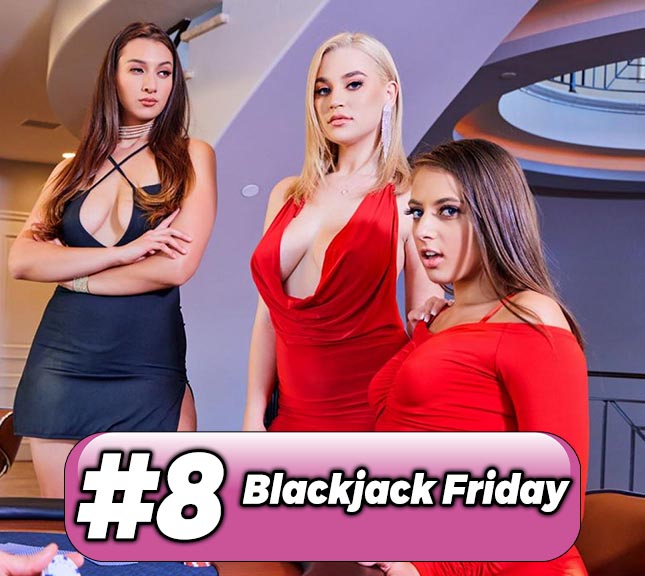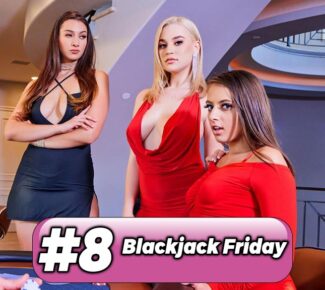 ⇒ VR Bangers (Review) – Gia Derza, Blake Blossom, and Bella Rolland are about to make your day unforgettable!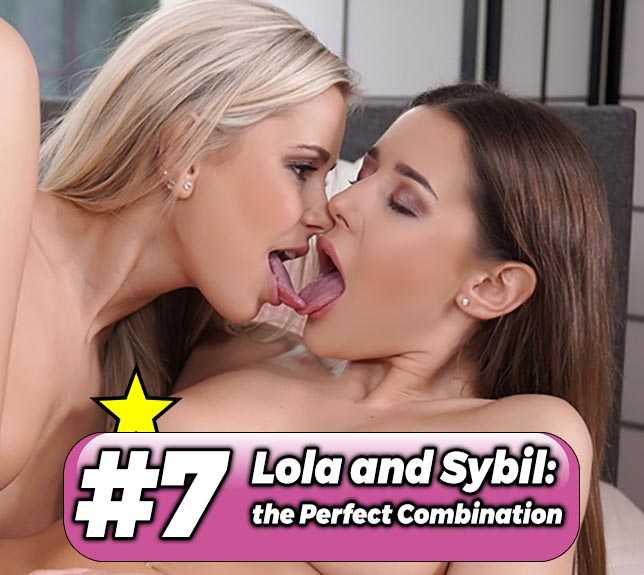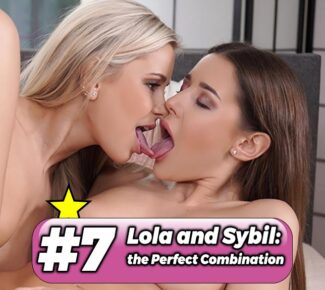 ⇒ BabeVR (Review) – Lola Myluv and Sibyl A.  strip down, make out, and have sex right before your very eyes!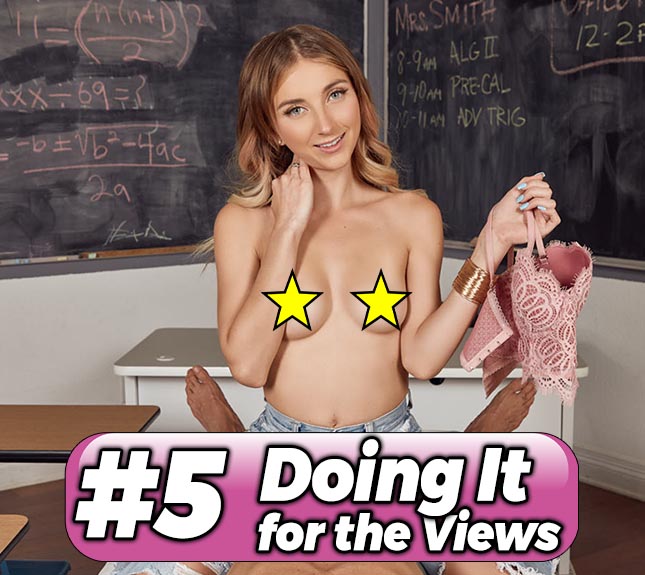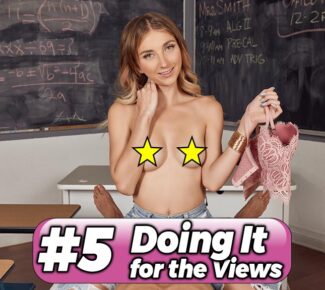 ⇒ BaDoinkVR (Review) – Macy Meadows loves doing things for the views. You will remember how she does them forever.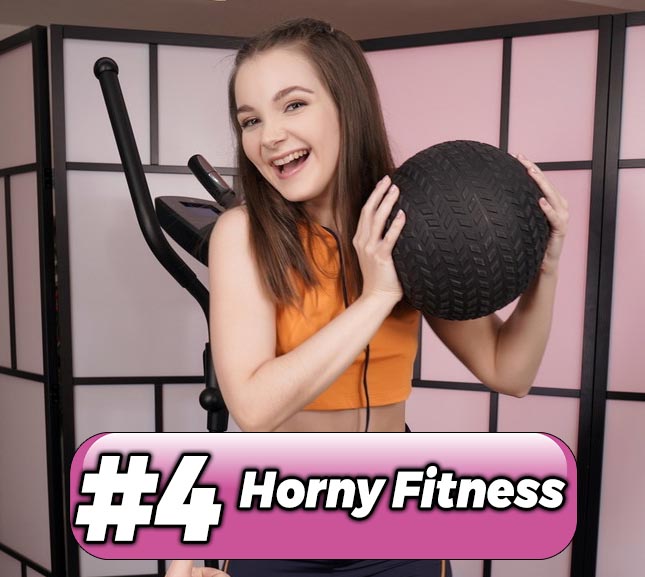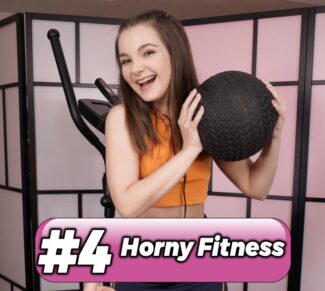 ⇒ XsinsVR (Review) – Purr Simona and you as her personal trainer. She's super horny and needs you to train her well!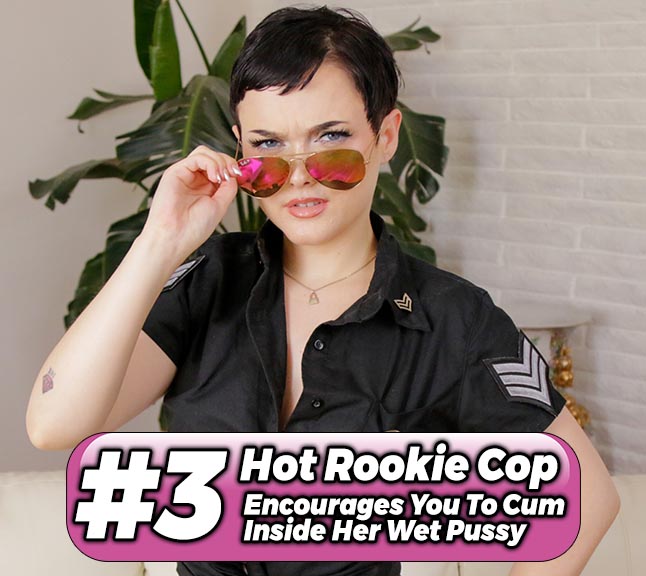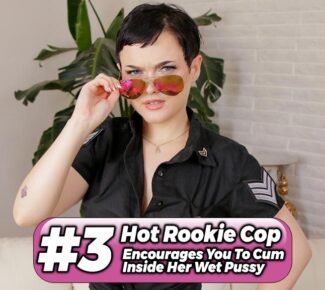 ⇒ RealHotVR (Review) – Jade Valentine will either take you to jail or make you shoot your load deep in her pussy.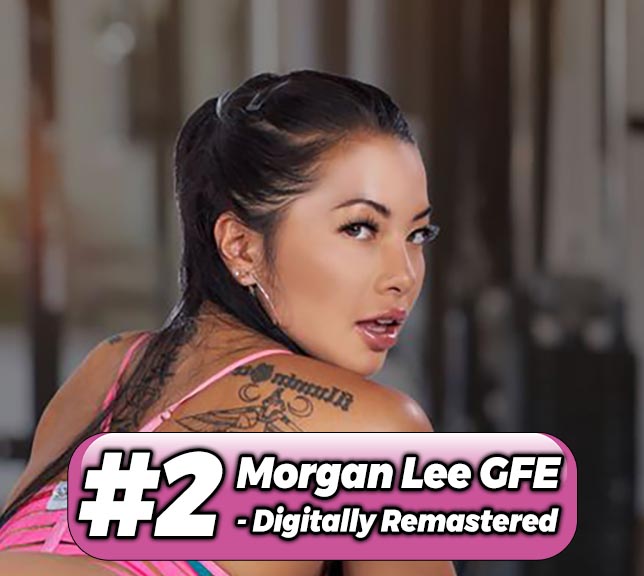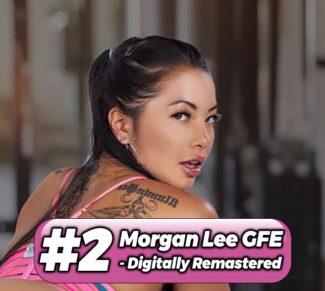 ⇒ WankzVR (Review) – Morgan Lee missed you so much, and she wants to show you some new tricks she has learned.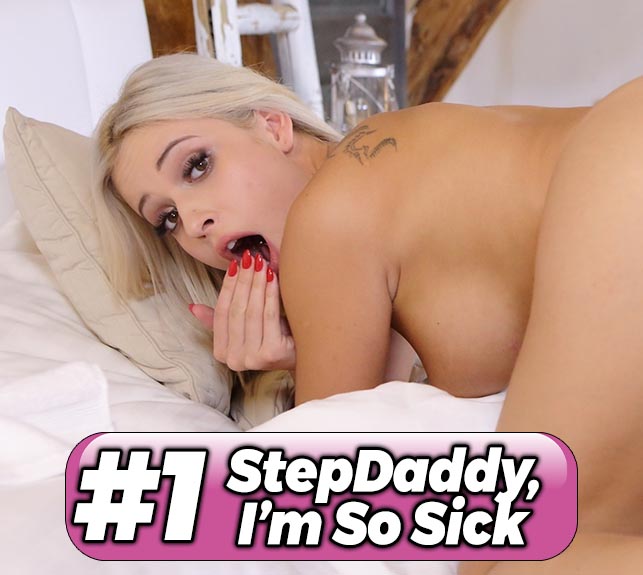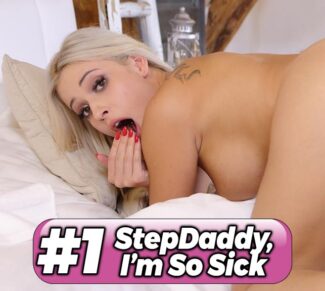 ⇒ Virtual Taboo (Review) – Ria Sunn doesn't want to go to school, pretends to be sick and begs you not to tell her mom about it. 
#10: You Gonna Be Late For The Birthday, Girl
⇒ Dark Room VR (Review) with Mona Blue & Shalina Devine.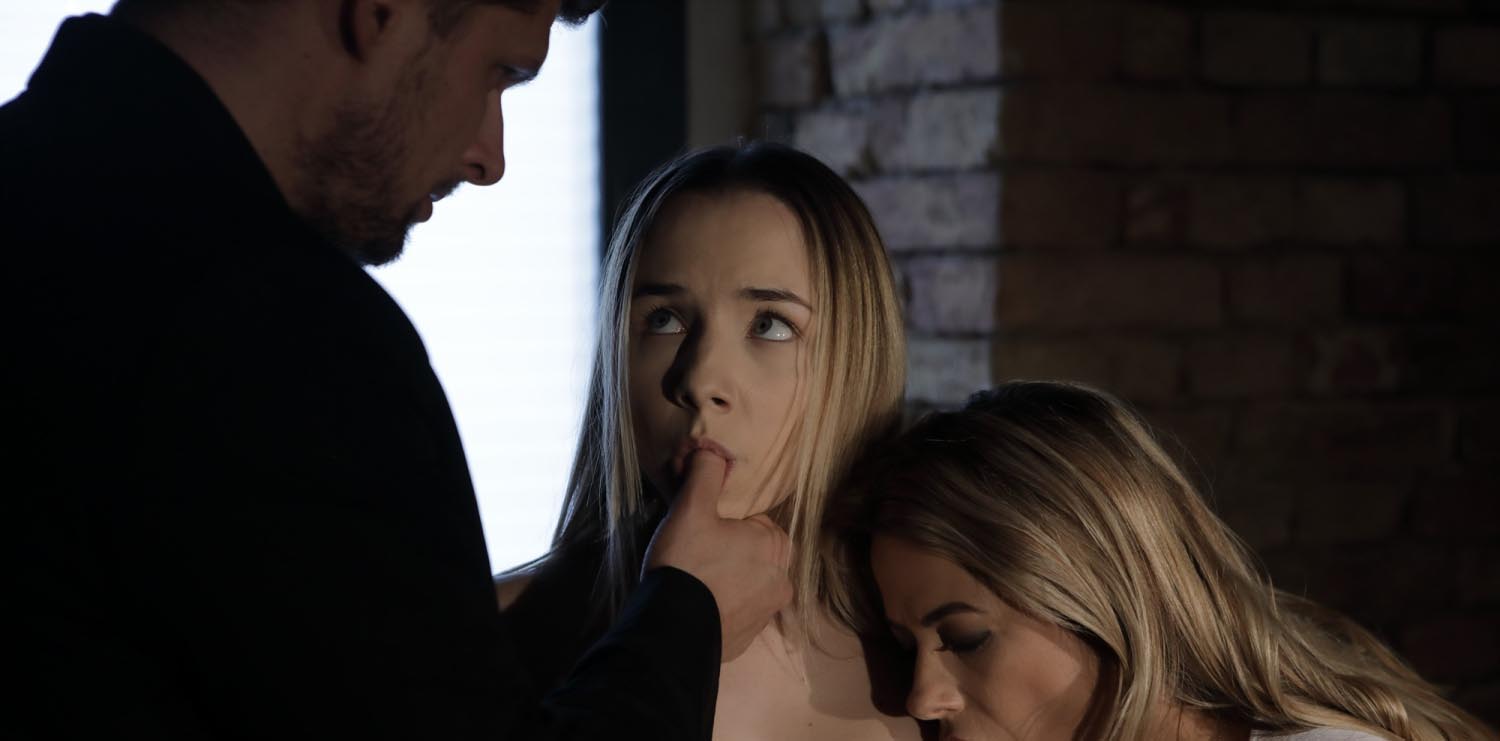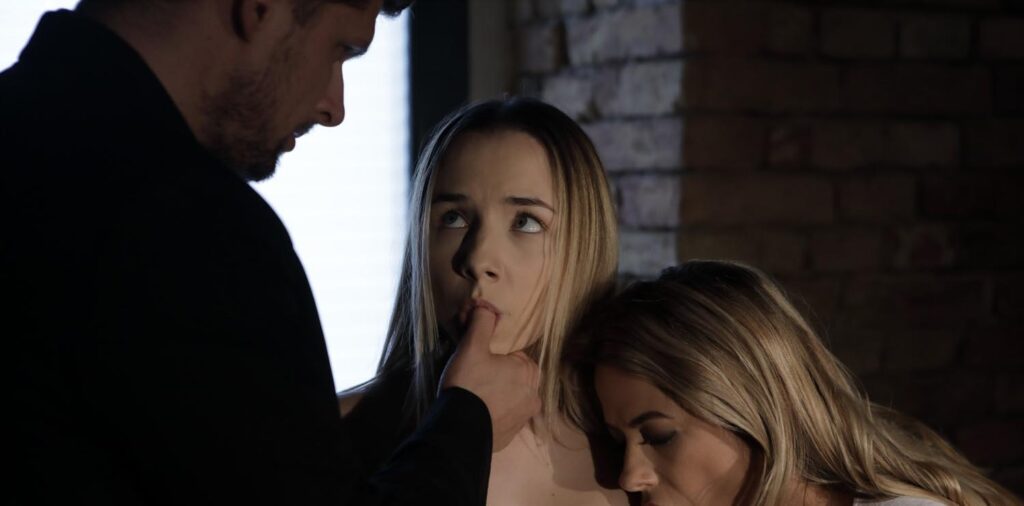 Mona needed to go to a birthday party, but she got lost. She is confused when she gets to the wrong door and even more confused when your girlfriend Shalina starts touching her, but she knows how to give you a good time if you excite her. She's never had such a good time with her boyfriend and quickly forgets about the party. 
The video has a really specific vibe, and the way Mona Blue handles the scenes is just off the hook! The acting is good, and the way she sucks your dick is something out of this world! 
#9: Casting Couch VR – Digitally Remastered
⇒ WankzVR (Review) with Leah Gotti!


You're one of the most powerful people in LA – a casting couch porn director! When Leah Gotti (God, her body...) comes in for her audition, she has no idea she's about to fuck you! This is a video you really shouldn't miss! Leah's absolutely perfect body, perky tits and a round butt are the things dreams are made of.
⇒ VR Bangers (Review) with Gia Derza, Blake Blossom & Bella Rolland!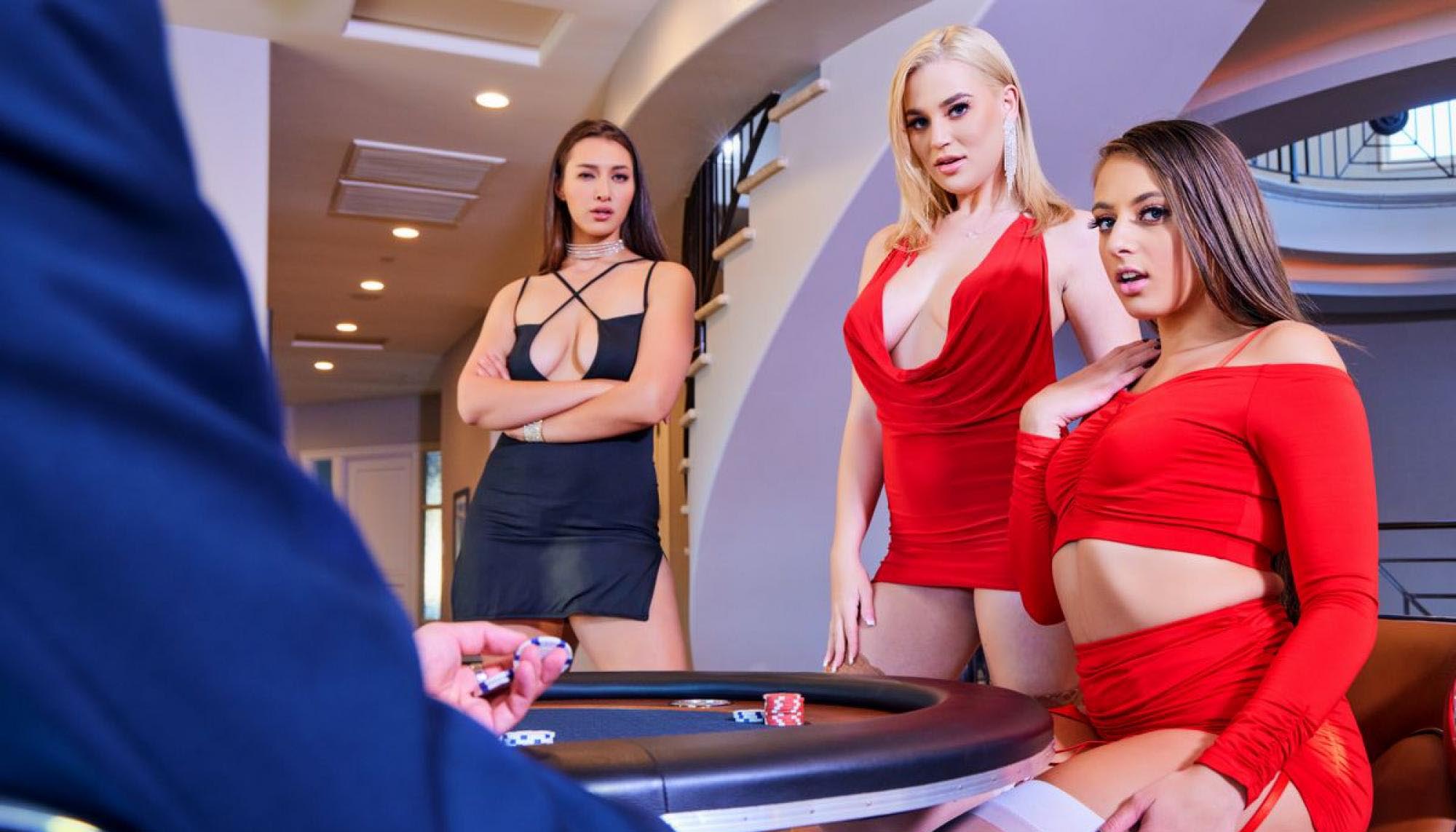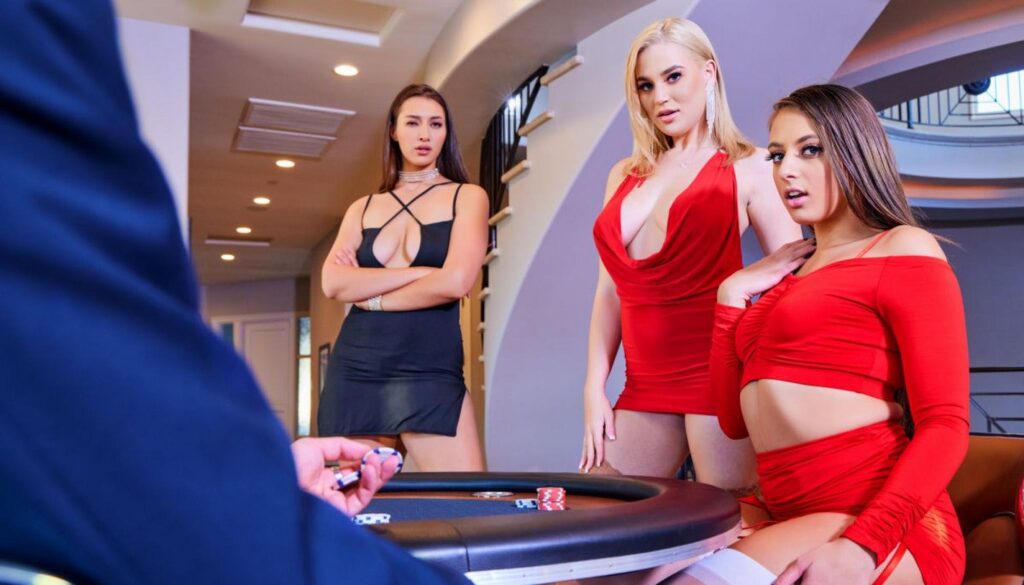 This VR Porn masterpiece by VR Bangers has spent the past two years at the top of the VR Porn charts. Usually, when this happens, it can only mean that the video is something you'll watch way more than once. Fucking Gia Derza, Blake Blossom, and Bella Rolland in the same room is even better than it sounds.
You are the owner of a casino where two stunning girls are planning a heist. Lucky for you, you have an equally stunning security manager to worry about them.  The lesbian scene in this video is something that I have come back to a lot of times.
⇒ BabeVR (Review) with Lola Myluv and Sybil A.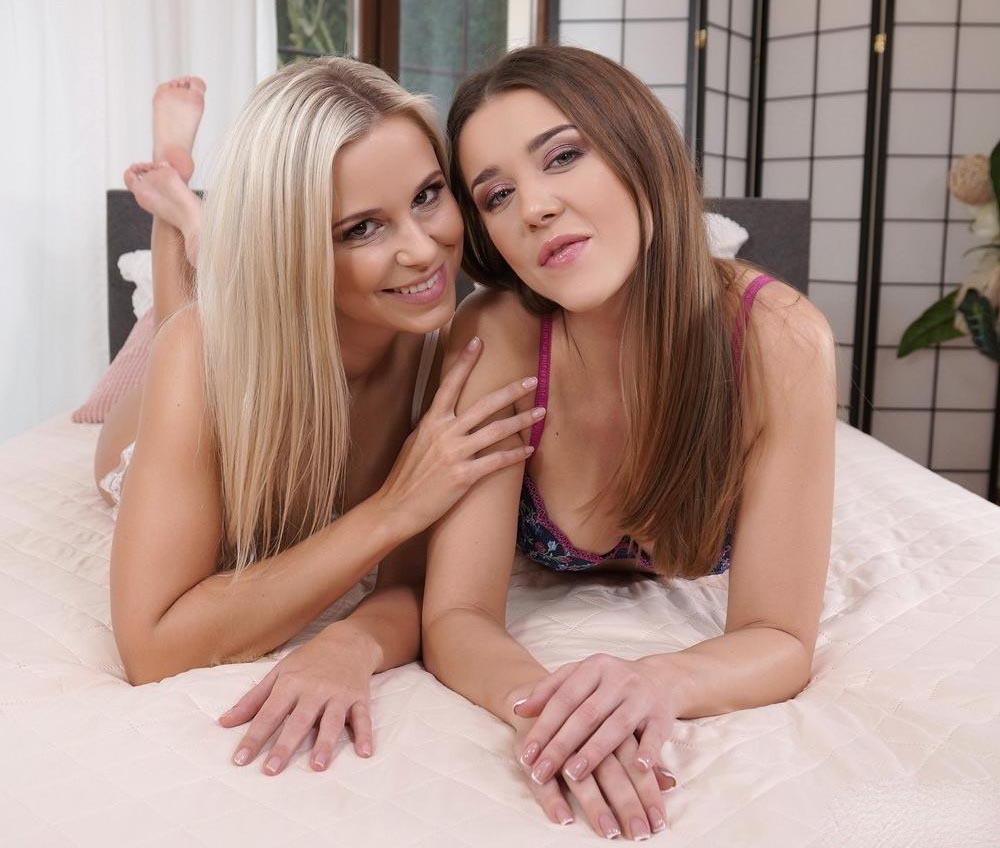 I've always had this kink where I would just sit on the couch and watch two crazy-hot girls getting at it. I could maybe even lend a helping hand! Hey, I'm a good guy, I like to help. I won't really spoil the video for you with the details, but... This is as close to my kink as I've ever been able to get. 
Lola Myluv and Sybil A deliver such an unforgettable scene here; it's a perfect example of softcore meets slightly hardcore fucking, masturbating, licking and all the good stuff in between. Thanks, BabeVR!
#6: Stepdaddy, I saw you with other women
AllVRPorn with Baby Kitten!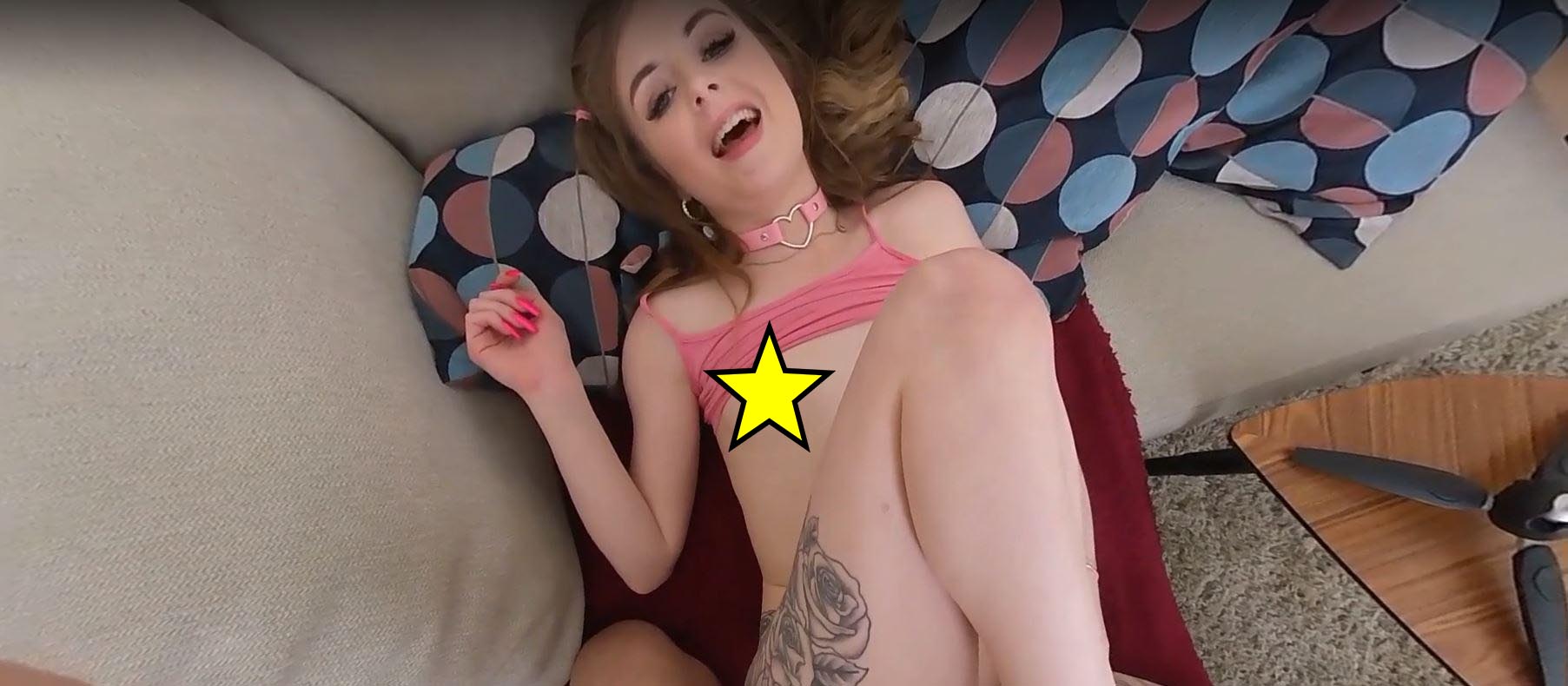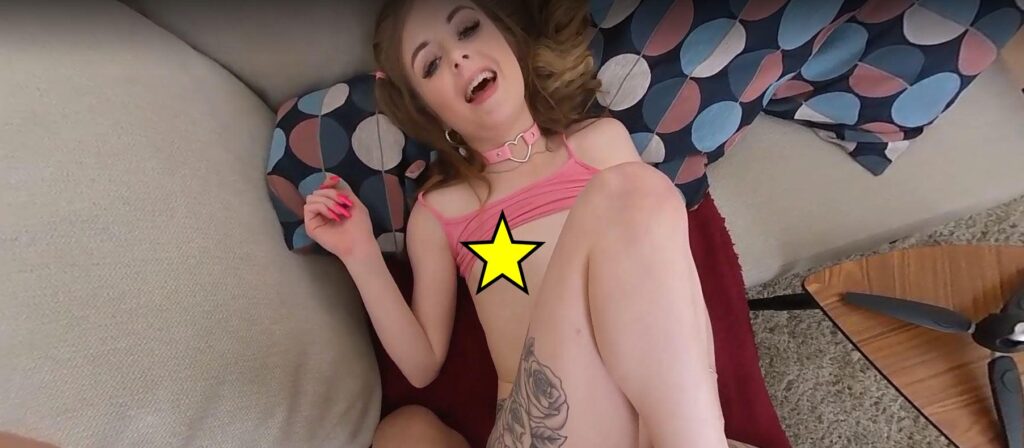 If you've ever wanted to put it inside a gorgeous teen, look no further. And that stepdaddy twist just makes it more interesting and naughty! You'll get to fuck this perfect body in almost every position you can imagine. And all of them are simply out of this world! I actually had a problem with this video where I so much wanted to postpone my orgasm but it honestly wouldn't let me. You know those situations where your hand reaches for your dick automatically? Well, it's one of those.
That perfect little ass of hers will keep you on your toes! A true Teen VR Porn gem1
#5: Doing It for the Views
⇒ BaDoinkVR (Review) with Macy Meadows!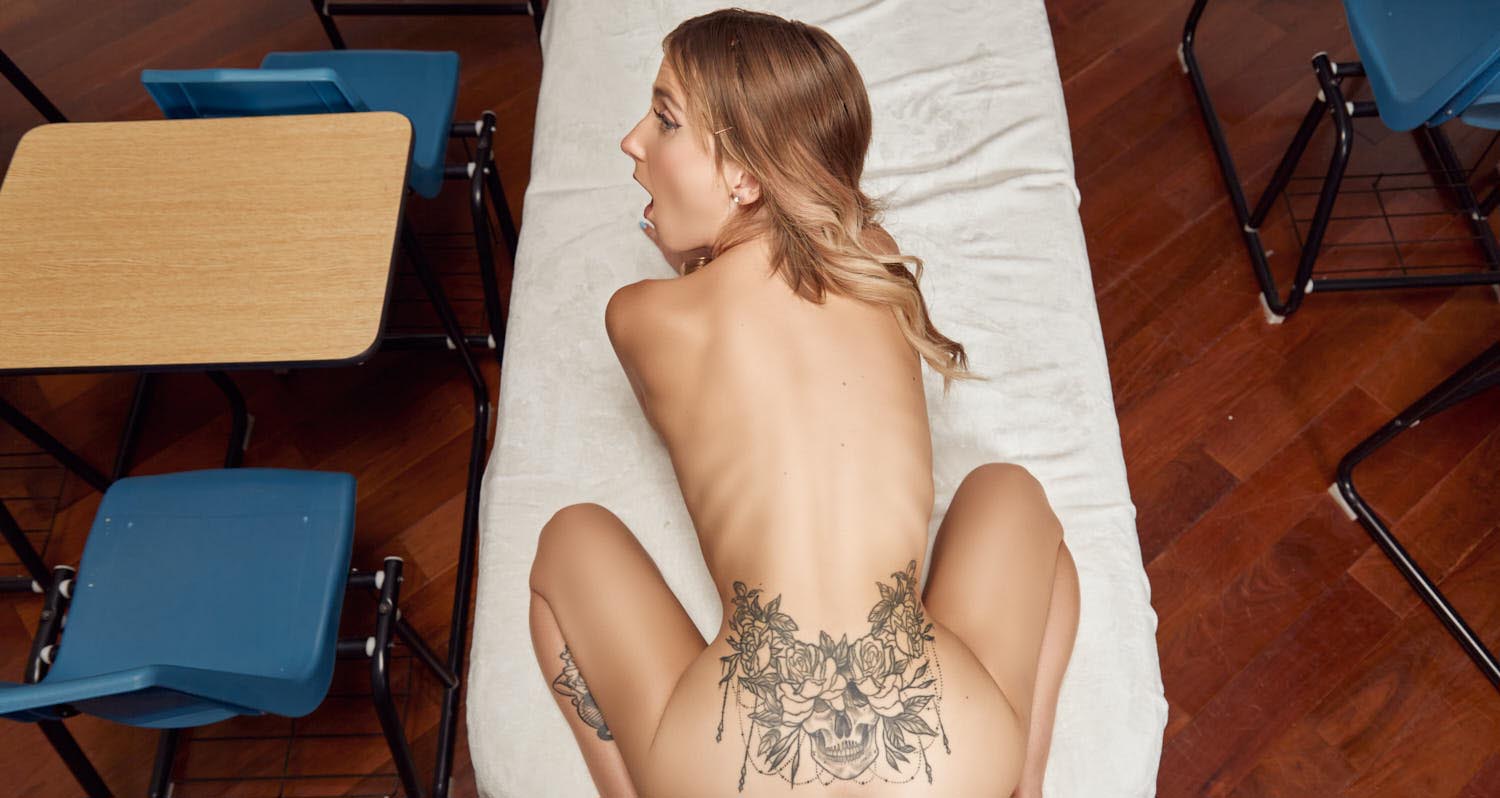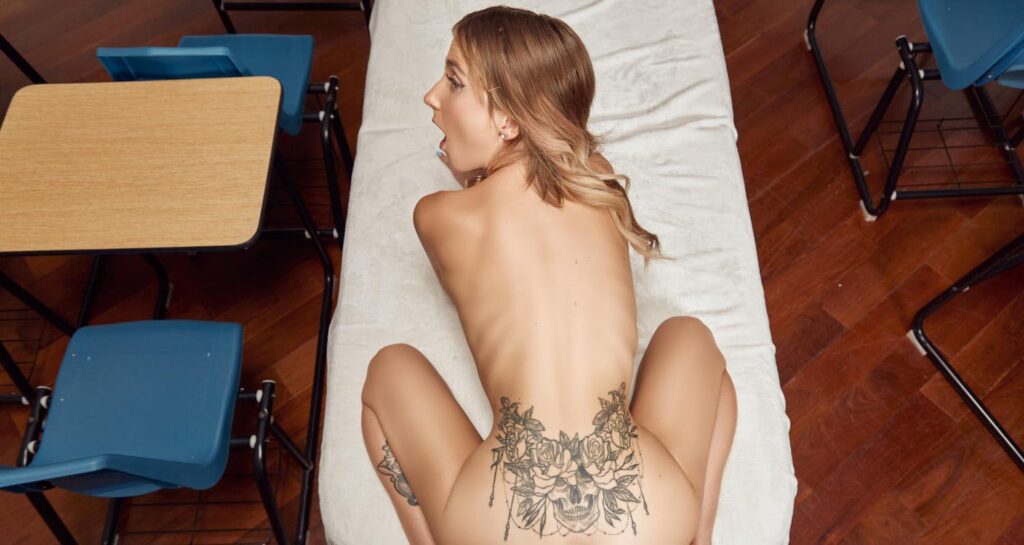 It's a good day for breaking the law. That's why you are breaking and entering her live stream. And as the title suggests - she will do everything for the views.
That's until things take a very different turn. She'll show you her whole perky, petite body and you're going to LOVE IT! Especially after the best blowjob in your life. This chick will make you cum like never before.
⇒ XsinsVR (Review) with Purr Simona!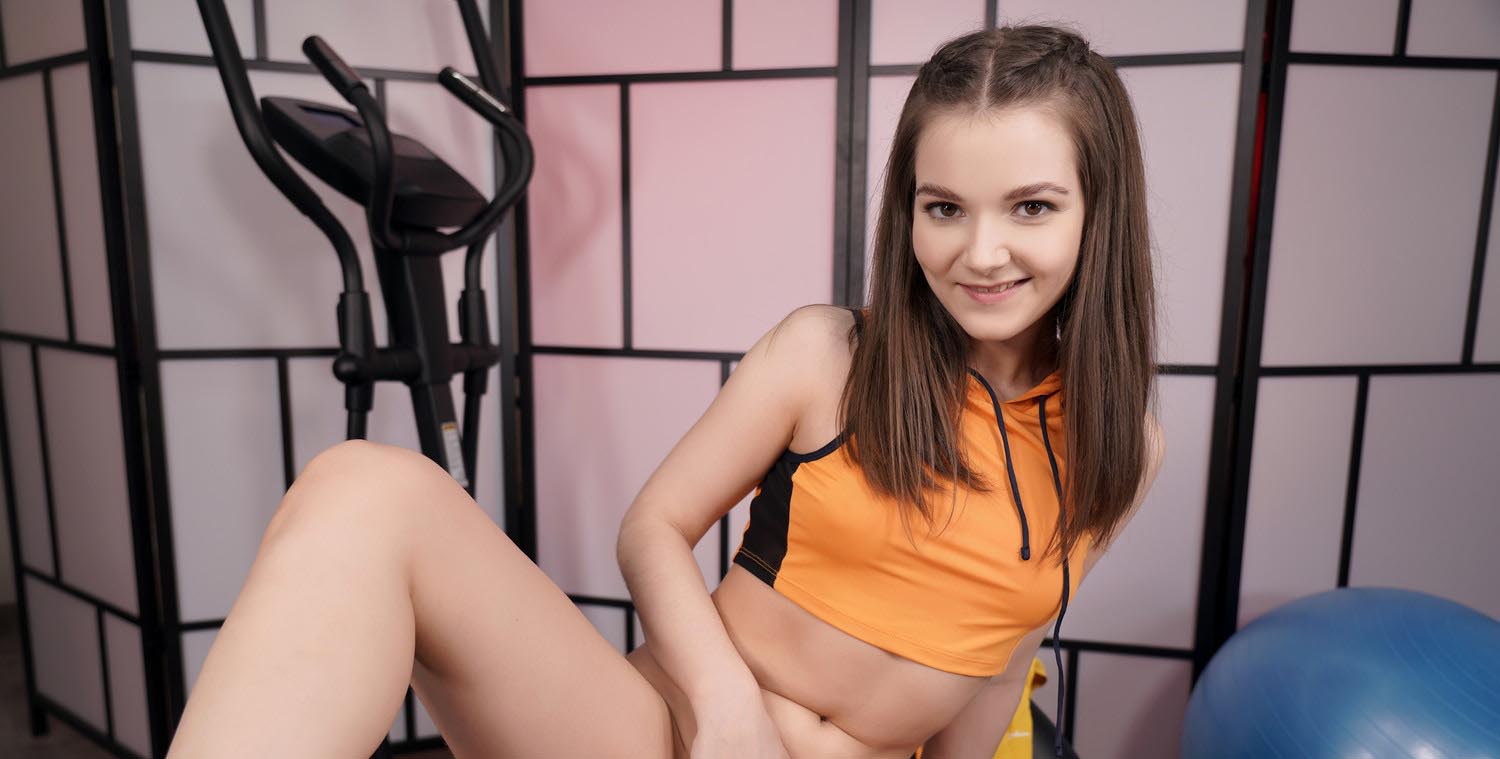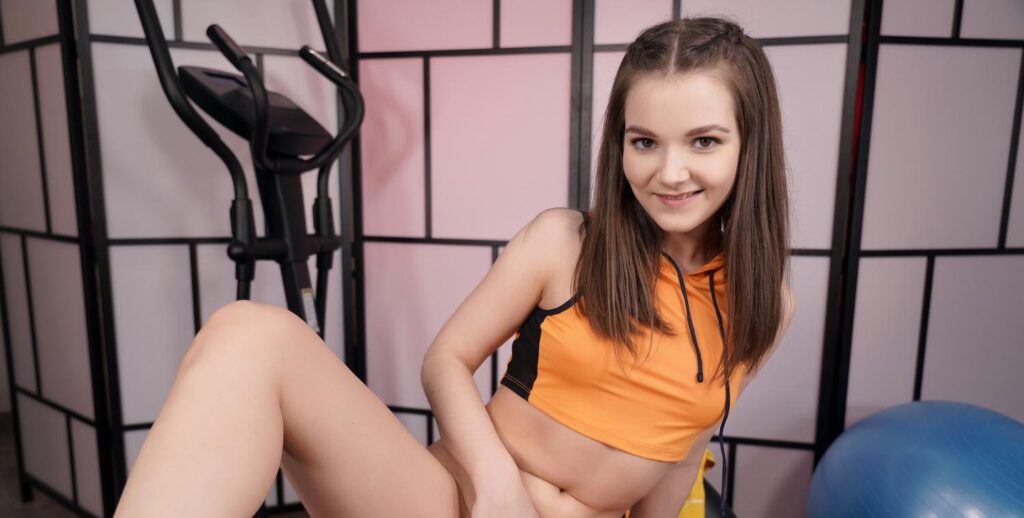 As a personal trainer, you'll visit Purr Simona in her house for a regular training session until her horniness gets the best of her. And that's where it takes a really good turn for you! 
Today, XSinsVR lets you be her sex toy. And I  completely understand if you don't mind being used.  The doggy scene with her is enough to make you cum, let alone the rest of the video.
#3: Hot Rookie Cop Encourages You To Cum Inside Her Wet Pussy OR Go To Jail
⇒ RealHotVR (Review) with Jade Valentine!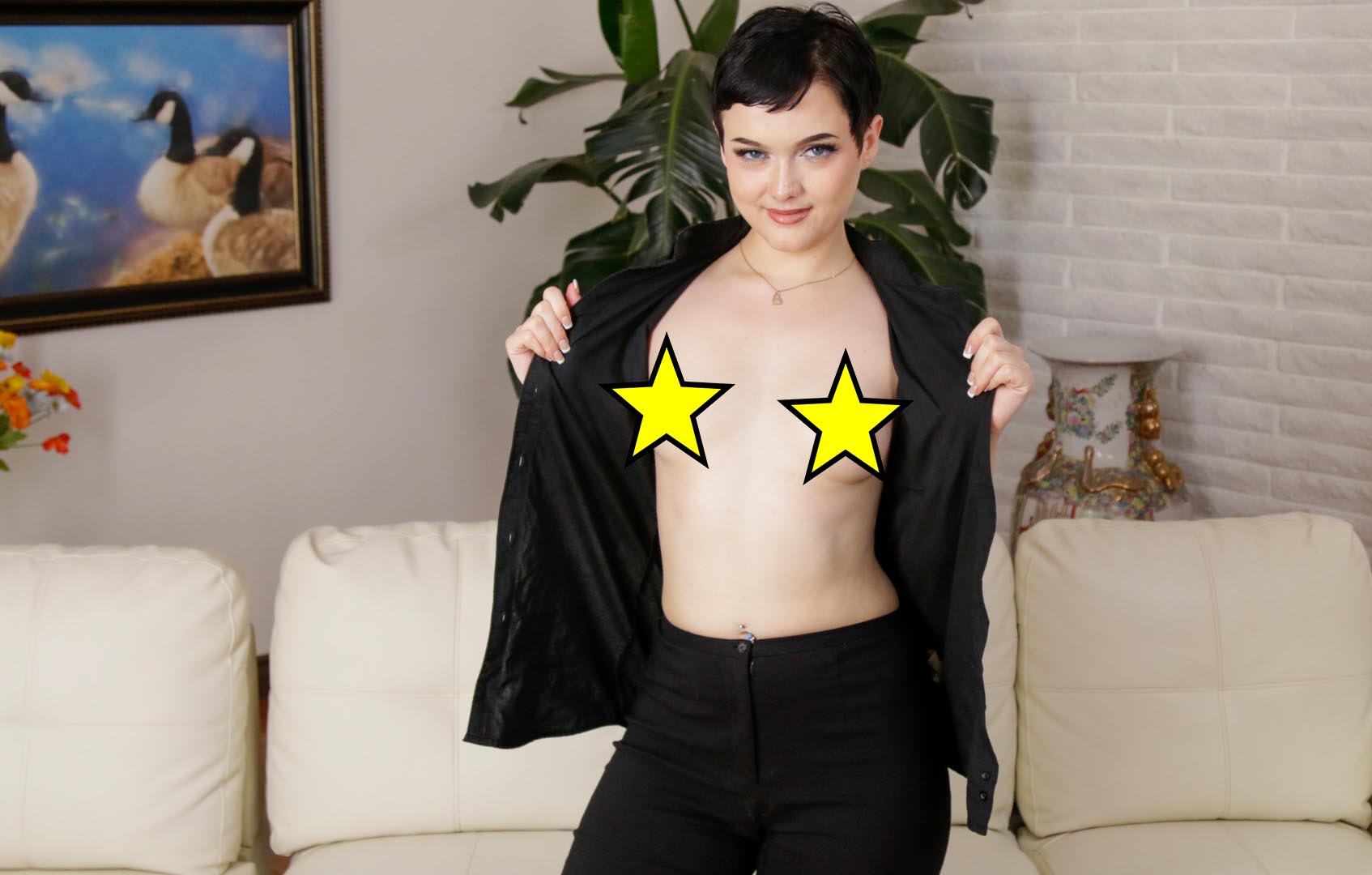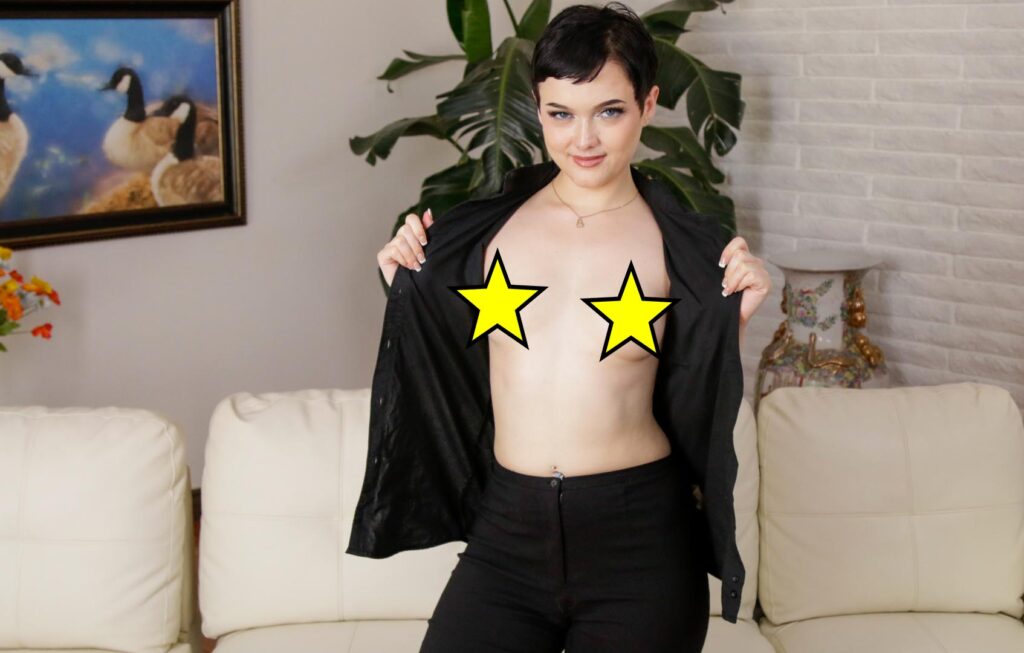 Jade Valentine is a hot, short-haired cop with a kink in this RealHotVR masterpiece. I suggest not resisting because it's better to put yourself in her hands. She'll probably read you your rights, but I doubt you'll care too much about that after she shows you her amazing little ass.
During the video, the only thing you can think of is how you'd love to cum on her pretty face, but she'll make you unload in her pussy. And I don't know which is better.
#2: Morgan Lee GFE – Digitally Remastered
⇒ WankzVR (Review) with Morgan Lee!


A digitally remastered and improved video for crystal clarity. This is such a good video; they had to remaster it.
You get to fuck this beauty after you see her in her white panties and knee-high socks, and it'll be the best thing that happened to you that day! That wet, pink pussy and that perfectly shaped little butt are just calling for your hard, throbbing dick!
She's flexible, and she's willing to make your time unforgettable!
#1: StepDaddy, I'm So Sick
⇒ Virtual Taboo (Review) with Ria Sunn!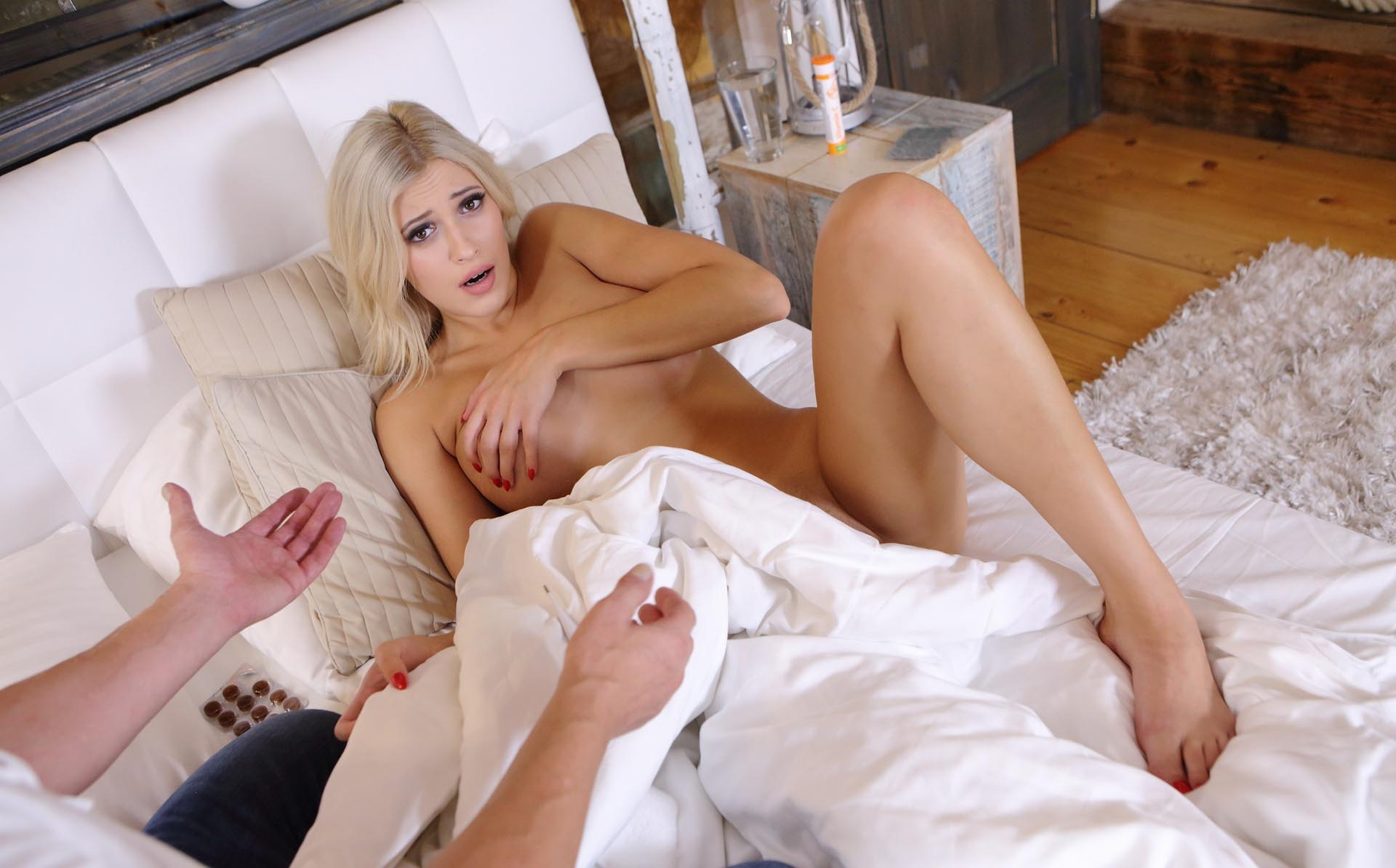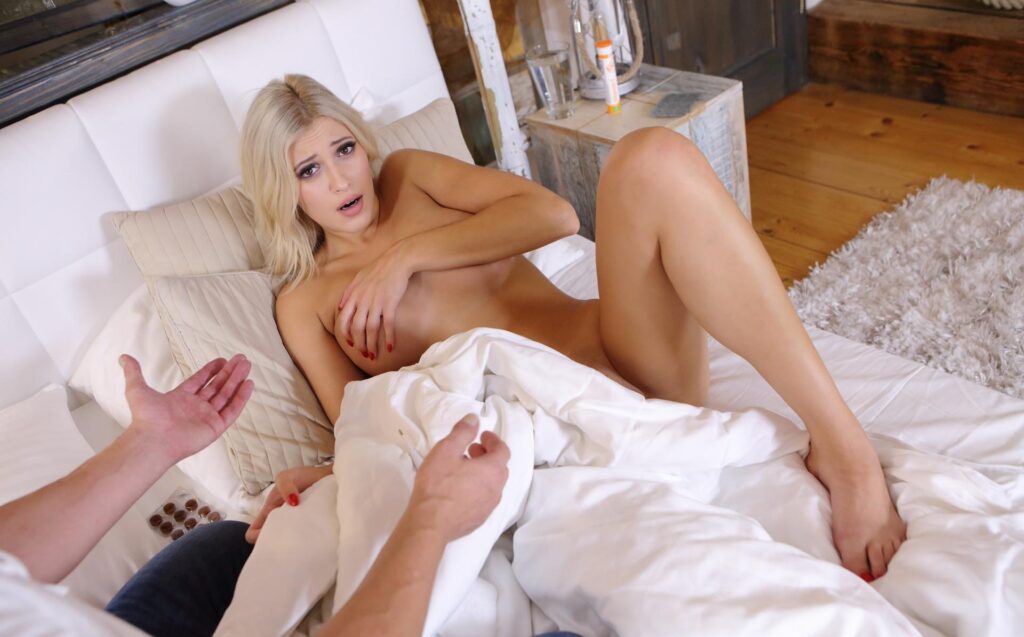 Virtual Taboo has managed to rock our world with this video! This studio is a paradise for everyone with a kinky fetish! You'll play a stepdaddy for the amazing Ria Sunn. One day, she pretends to be sick so she won't have to go to school. You find out she's lying, but she begs you not to tell her mom. She's super convincing - especially when she puts that dick of yours in her mouth! Teen VR Porn at it's best!