Quick & Easy: Is BabeVR worth it?
Great niche porn
Crazy-hot chicks
Great audiovisual quality
Great VR Porn Site Network
Safe & anonymous billing
Could use a wider variety of models
What kind of content does BabeVR offer?
Have you ever watched a hot scene from one of the classic ⇒ VR Porn Sites and just thought: "Man, these chicks are fucking hot, but I'm kinda tired of staring at other people's dicks." Well, if you have - this is the site for you! BabeVR specializes in girl solo and ⇒ lesbian scenes. Of course, without the male performers - they've been replaced by toys.
You get various kinky options here, like sex video chat, workout naughtiness, and steamy webcam sessions. They really know how to heat things up, and they definitely deliver! The ideas are top-notch, and the execution is spot on. What I really love about their scenes is that they aren't any shorter than a classic VR Porn Video! You still get your average of 20-30 minutes per video, with plenty of time for those who like longer fapping sessions! And you get 110+ of these amazing intimate VR videos.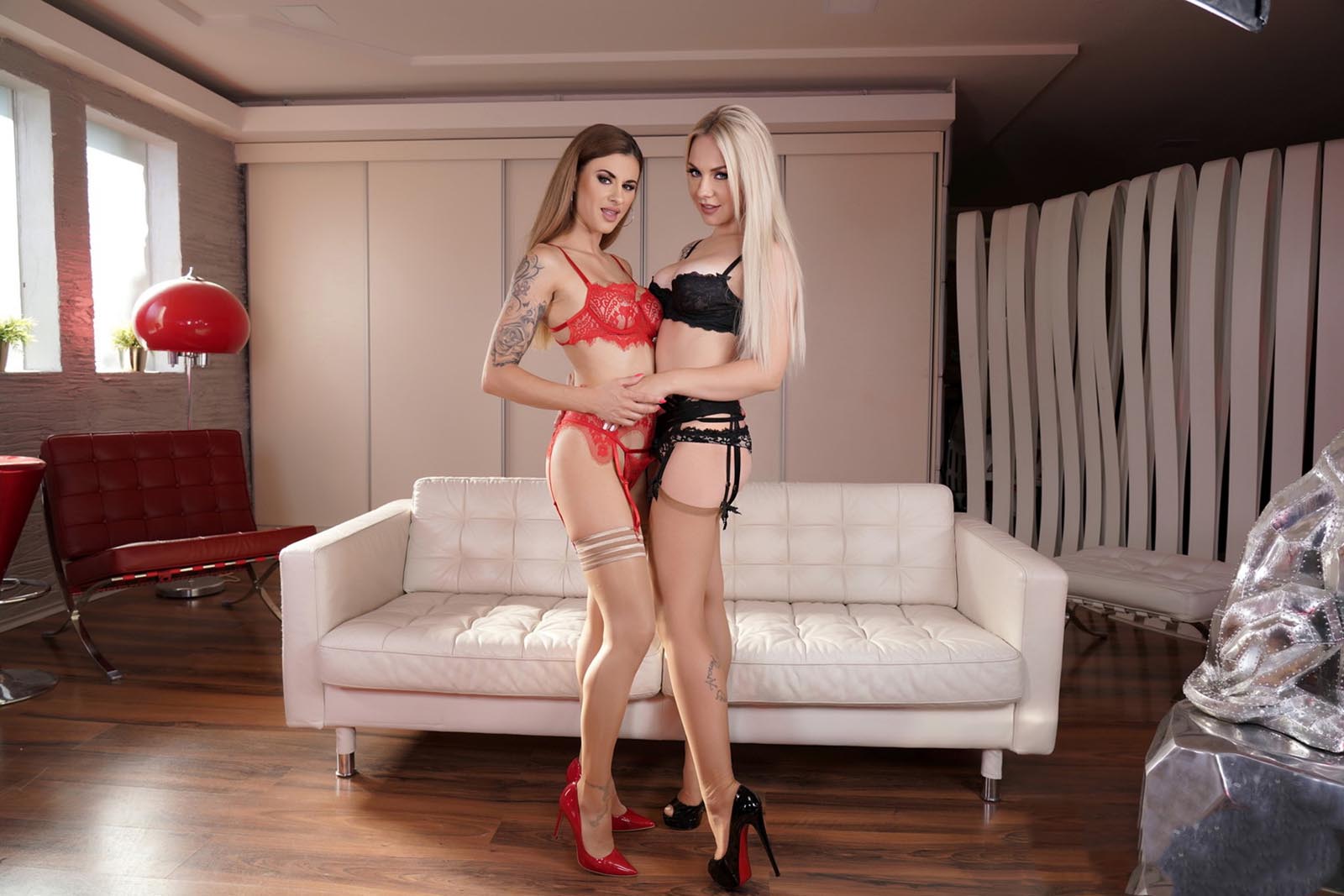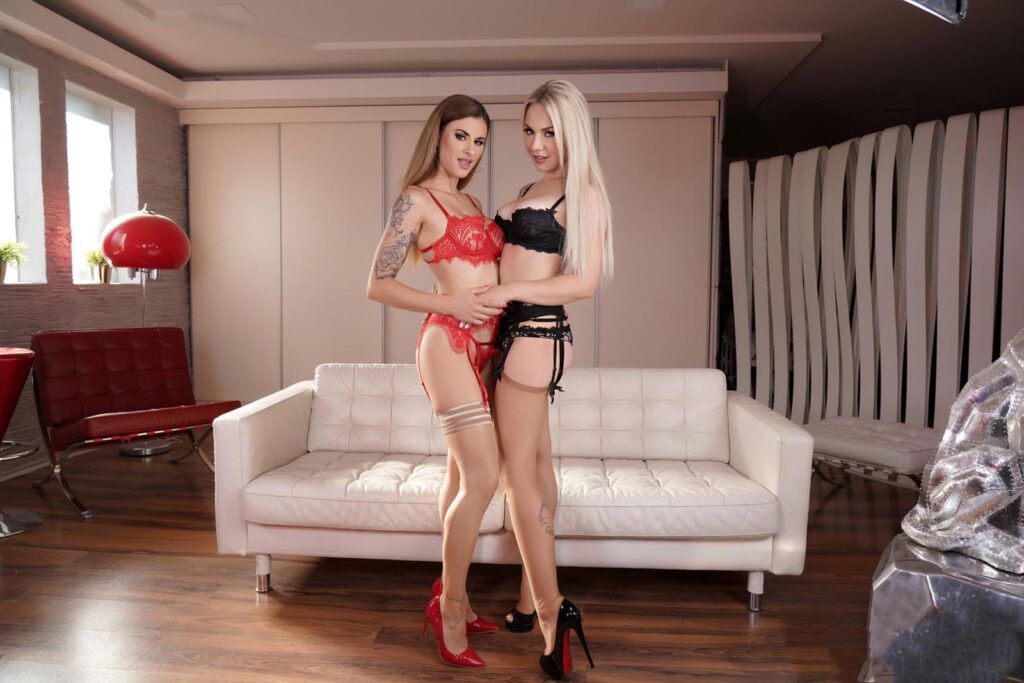 As this is not a standard VR Porn Site, I think it can't be approached in a standard way either. It's in no way governed by the same old "Hey, let's fuck scenario." The videos are oriented around JOI, dirty talk, toys, fingering, pussy licking, masturbation, etc. Now, pair that with the "Funscript" videos that you connect with your favorite ⇒ sex toy, and you'll get an immersive one-of-a-kind paradise at BabeVR! It would be good if the studio offered more ⇒ anal action on the site, though!
Great content and a cool idea! 5/5 from me.
Does BabeVR offer a good variety of models and scenes?
Before discussing this, it's important to mention that this is a niche site. Therefore, they are shooting videos for a specific audience, meaning they have to sacrifice some of the creative freedom that traditional VR Porn gives you. That being said, BabeVR tries hard to spice things up as much as possible. And that's not easy, considering that the action is mostly based on one model and a toy.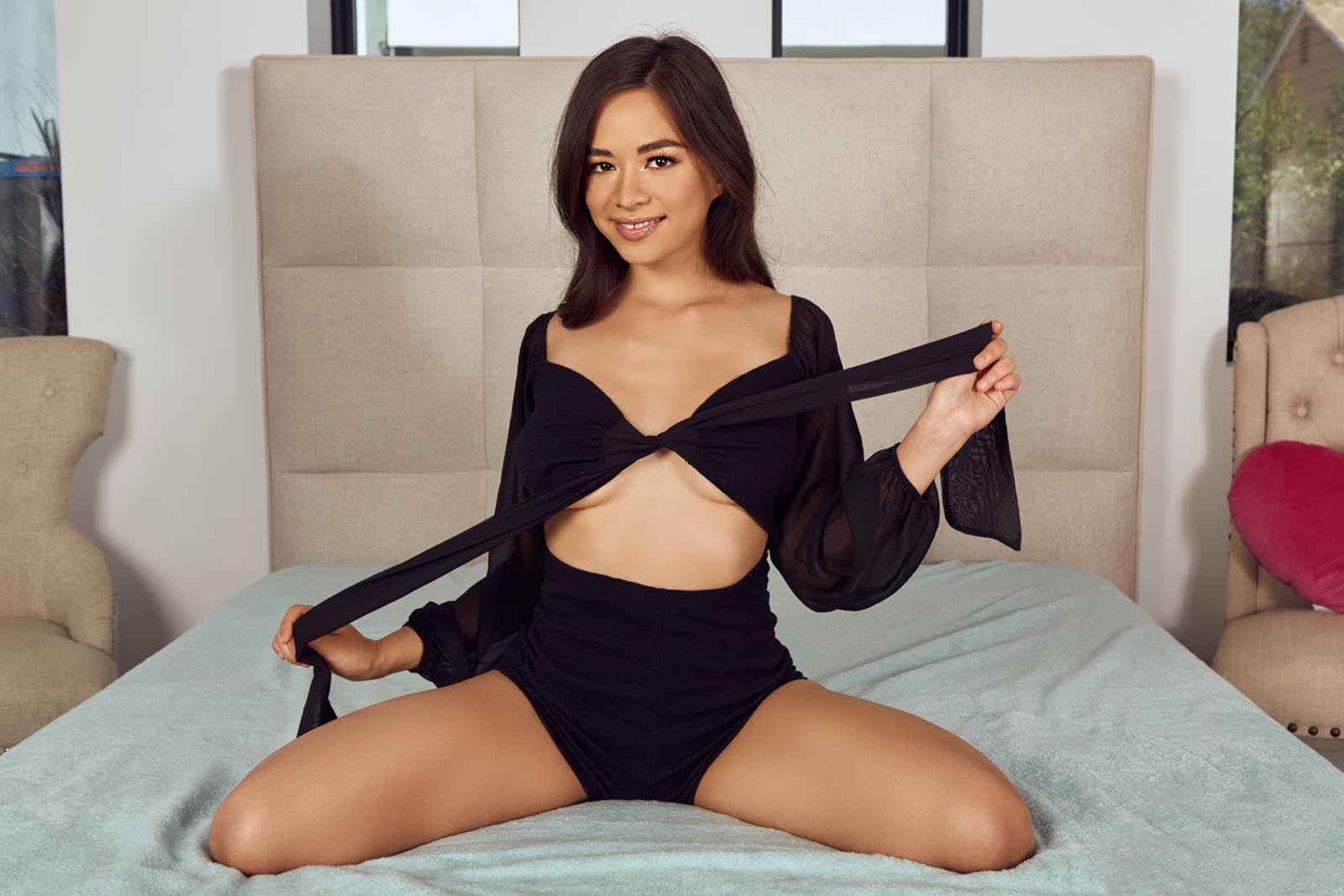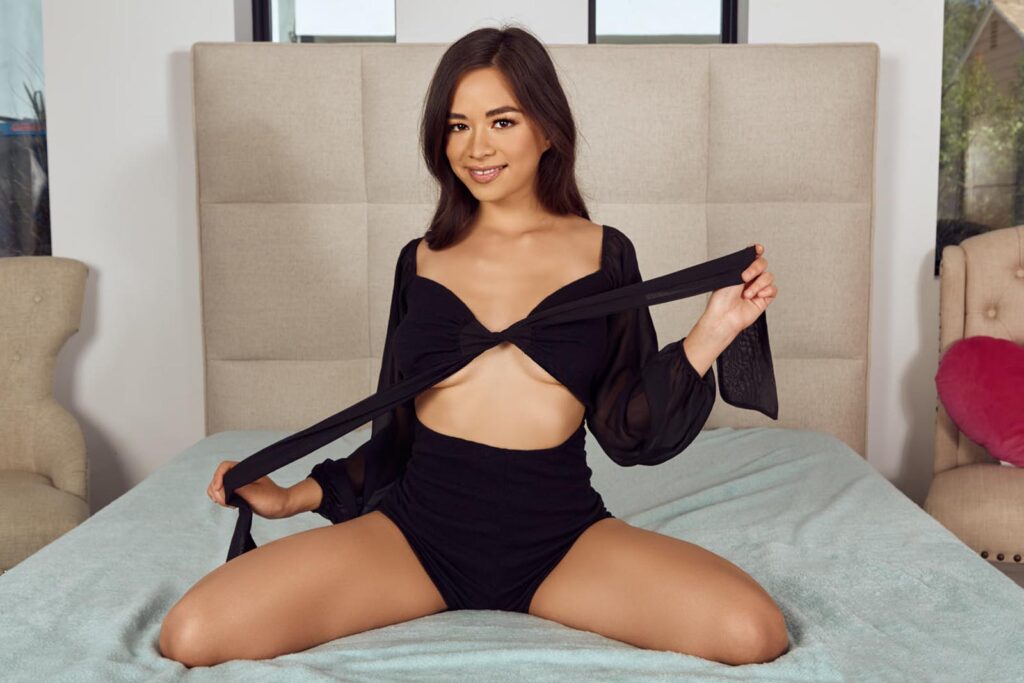 As the idea is that you get a very intimate experience with these pornstars, the locations and settings must be chosen accordingly. In a nutshell, you'll get to watch these amazing chicks in everyday locations- a bedroom or a living room- which makes total sense. It just feels way more realistic and intimate. And the girls themselves are just fantastic! Most girls can be categorized as slim and perky, with regular tits and a great ass.
However, you'll also find some ⇒ big asses and ⇒ big tits on the site! Most BabeVR models are Caucasian. There is a good number of ⇒ Asian chicks, but I really wish they had more ⇒ Ebony and ⇒ Latina models. ⇒ Teens are dominant on the site, but there is a good choice of ⇒ MILF models as well.
4.5/5 from me.
What's BabeVR's audiovisual quality like?
The BabeVR experience will leave you speechless. They started with 4K videos, but they've taken it up a notch with 5K and now even 7K videos, offering crystal-clear, 3D, 60FPS, 180-degree visuals that will transport you to another world. And let's remember the binaural sound system that will make your ears tingle with pleasure. As the sister site of the legendary BaDoinkVR, BabeVR is all about high-quality content, and they've always quickly improved any minor issues to ensure a mind-blowing experience. In a nutshell - the hottest babes in the industry, combined with top-notch audio and visuals. 
5/5 from me here!
Is my headset compatible with BabeVR?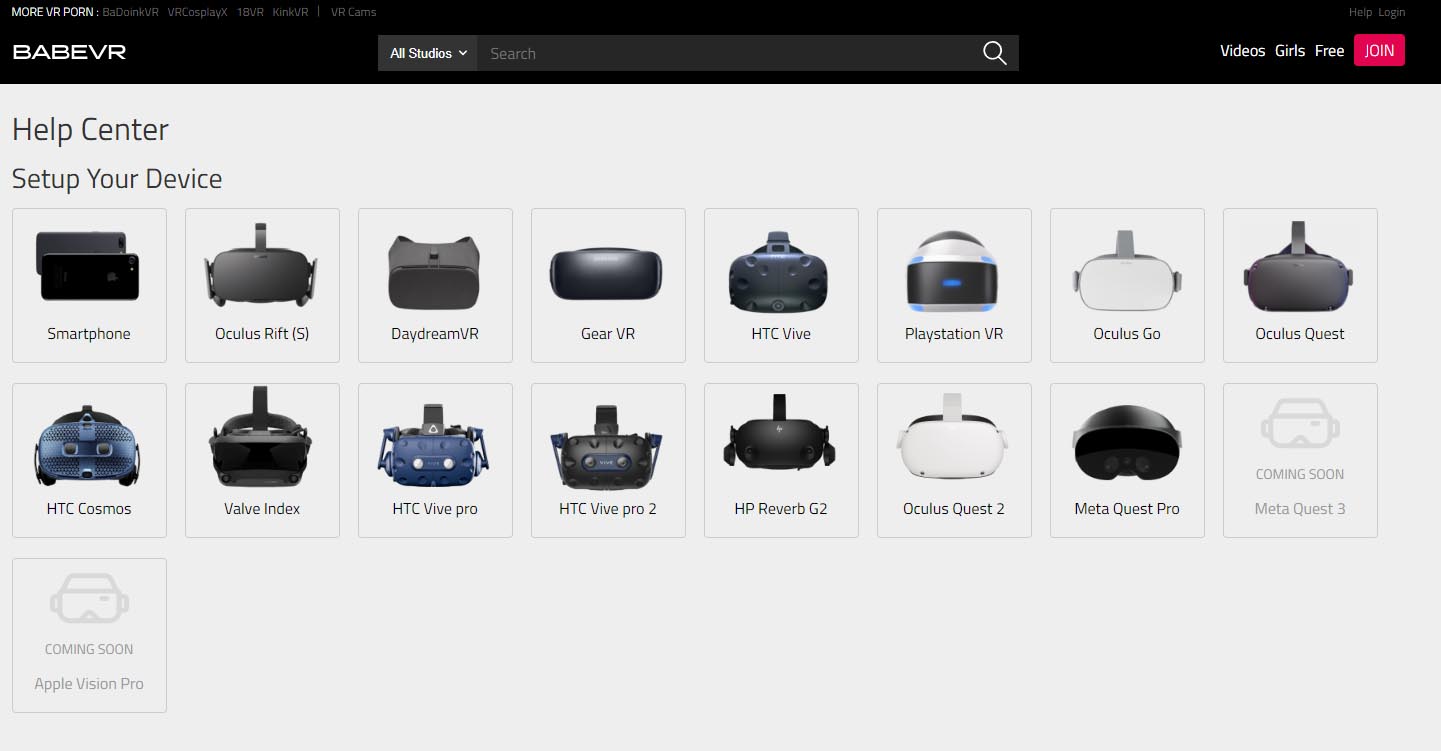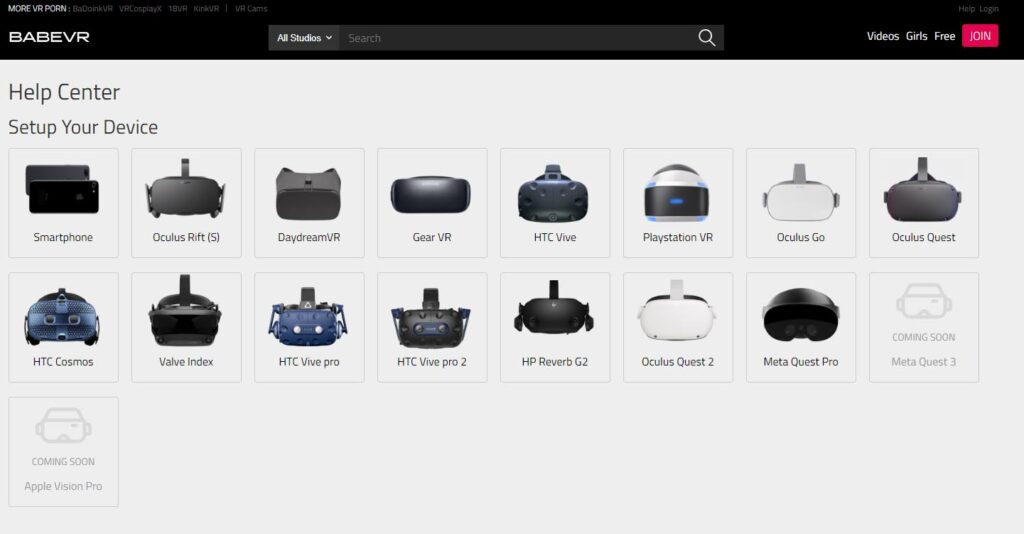 BabeVR works like a charm with all the big VR Headsets out there. So, whether you're rocking a ⇒ smartphone, ⇒ Daydream, ⇒ PSVR, ⇒ Quest, ⇒ Quest 2, ⇒ Quest Pro, ⇒ Oculus Rift, ⇒ Oculus Go, ⇒ HTC Vive, ⇒ Valve Index, ⇒ HP Reverb G2, ⇒ Gear VR, or whatever else you got, they've got you covered, man!
I'm stoked to see how it will look on the upcoming ⇒ Meta Quest 3 and ⇒ Apple Vision!
And hey, if you ever run into any trouble setting up your device, they have an awesome guide to help you. It'll get your headset up and running so you can dive into their mind-blowing videos. Oh, and don't forget to check our ⇒  guides on how to watch VR porn on any device. We've got all the deets!
As you land on BabeVR's homepage and start scrolling, you'll come across their selection of Top Rated and Latest Videos. Scroll down some more, and you'll find a section dedicated to their VR Models.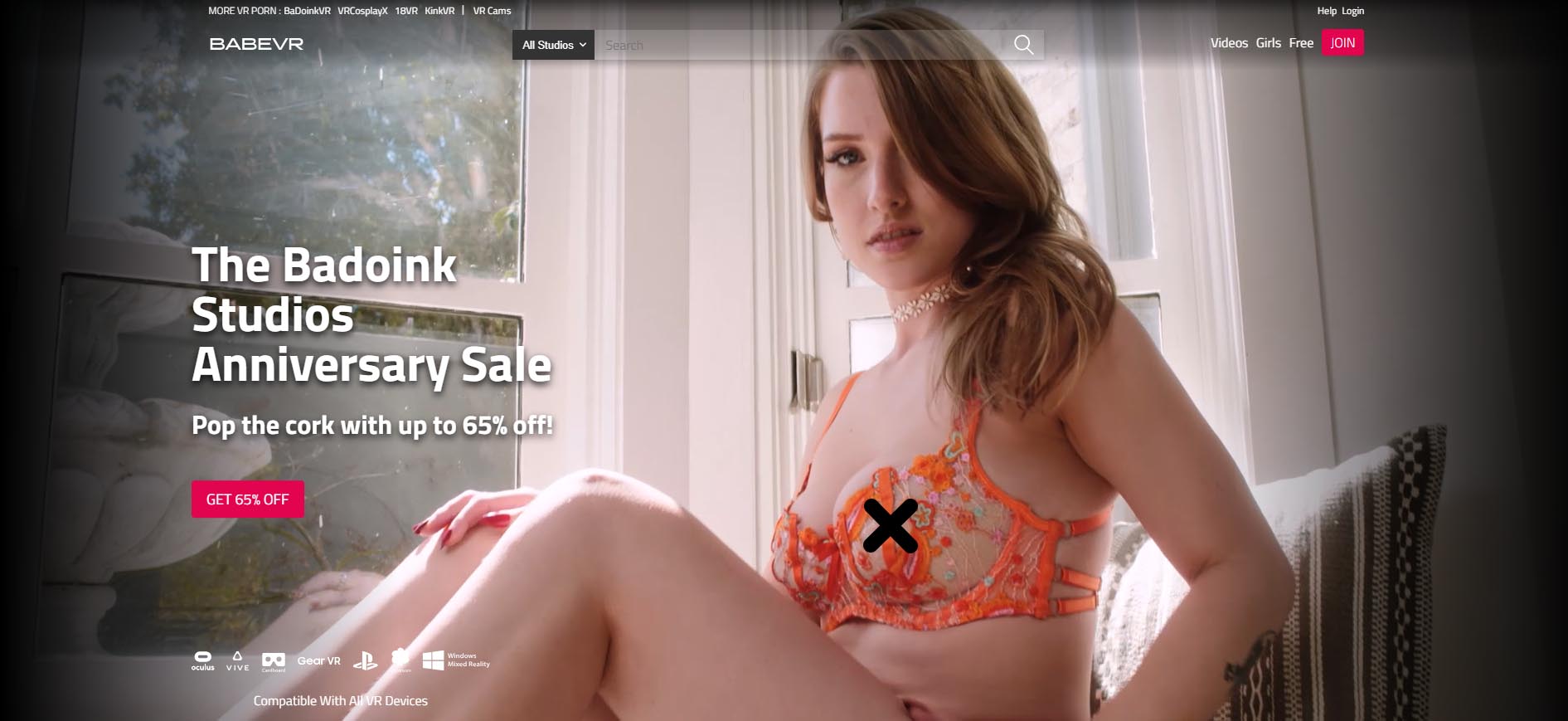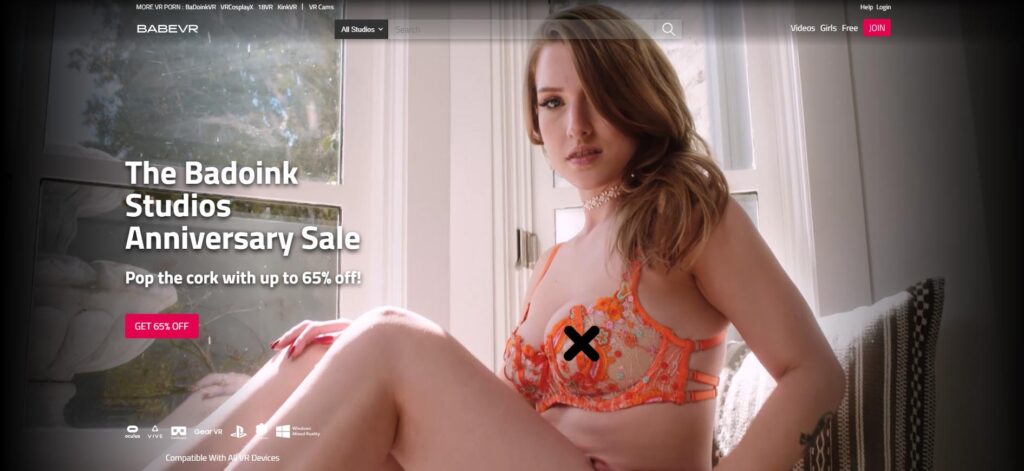 You filter the videos with the "Category," "Top Rated," and "Newest" filters. On the other hand, the girls are filtered by the "first letter of their names" and "Newest." You'll see a tab called "Free" on the home page, and it will take you to a page where you'll get a free BabeVR video, so you can get acquainted with the kind of content they offer before deciding to subscribe. The video is called "Dolce Dreams," starring Darcie Dolce, and it's absolutely fantastic! Moreover, BabeVR will give you a free ⇒ Google Cardboard-style VR headset with a subscription which is a big plus in my book!
5/5 from me!
BabeVR's got some fantastic subscription options for you: the "Regular Plans" and the "Super Bundle."
Regular Plans first. They're super affordable, and you've got three payment plans to choose from: "One Day Access," "Monthly," and "Yearly."


Now, about the Super Bundle - It's a bit pricier, but it delivers! You'll gain full access to not just one but four additional VR Porn Sites simultaneously: BaDoinkVR, 18VR, VRCosplayX, and of course, KinkVR! The Super Bundle offers both "Monthly" and "Yearly" payment options.


When it comes to making the payment, they've made it a breeze for you. Use your credit card or PayPal, whichever suits your fancy. No matter what you choose, you'll get unlimited streaming and downloading (excluding the "One Day Access" plan). And hey, don't worry about your privacy. Our payment process is super secure and completely anonymous, just like any top-notch VR Porn Site!
Conclusion: Do we recommend BabeVR?
If you are into this kind of content, go for it! It's a paradise for all who are tired of watching other men's dicks in the videos and who want a more intimate experience from the VR Porn industry! This is a pretty sweet deal for the price they are asking and the content quality they offer!
BabeVR is a great VR Porn Site you should definitely check out if you like solo masturbation, JOI, lesbian and videos with toys.