Quick & Easy: Is Dezyred worth it?
A unique game
Excellent graphics
Just an amazing pornstar roster
Incredible storylines
Super easy to play
Dezyred is an interactive VR Porn Game. It's like a VR Porn Video, but you choose how it all goes. It dropped in December 2020, and it's taking adult gaming to a whole new level! It's something we desperately need in VR Porn! At the time, it was one of the best (if not THE best) VR Porn Games out there. But is it still worth it?
How to play Dezyred?
Register a new account at ⇒ Dezyred.com.
Download and install the Play'a VR app.
Find "Websites" in the lower left and add dezyred.com as a website.
Don't forget to check out our list of ⇒ The Best VR Porn Games out there for more interactive experiences!
Get ready to have your mind blown!
What kind of content does Dezyred offer?
First of all, let's say that ⇒ VR Bangers (Review) directly powers Dezyred. You know you're in for some high-quality content when you hear of anything related to VR Bangers. It's one of the very few ⇒ VR Porn Sites that shoots every single scene in 8K quality. And so is the case with Dezyred.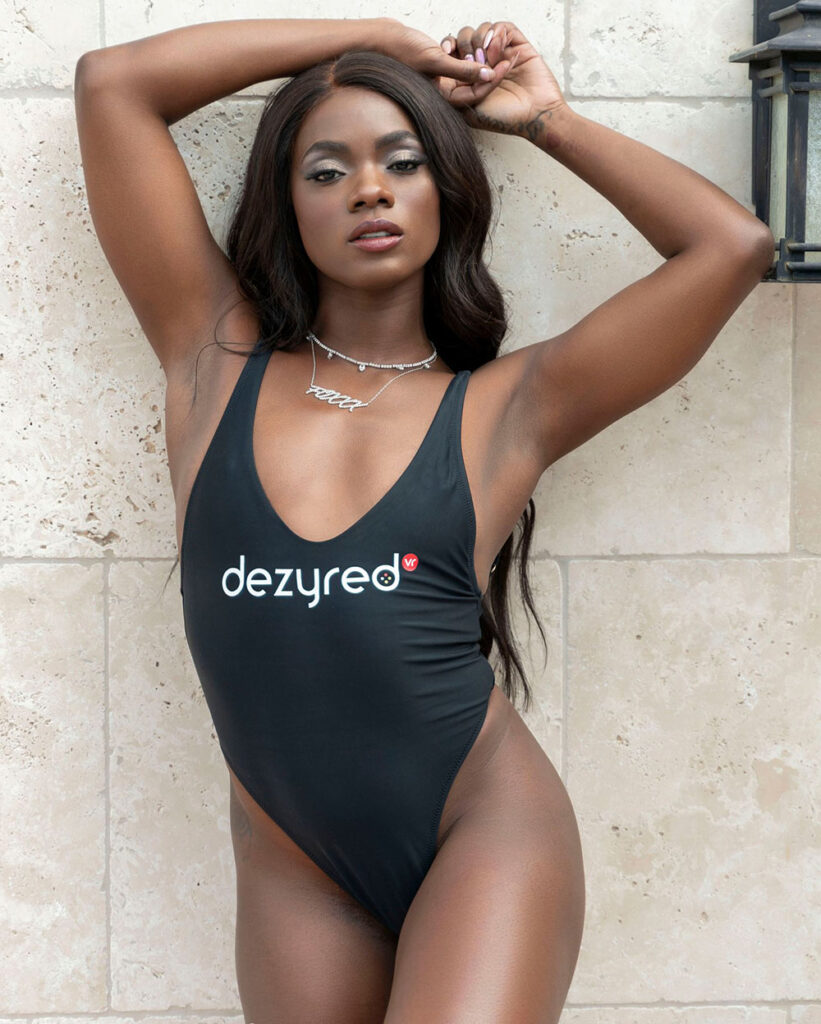 At the moment, Dezyred has 9 playable storylines, with 26 pornstars in total! Talk about a lot of playing hours! And the pornstars are just amazing. Every single one of them is beyond hot and absolutely ravishing! ⇒ MILFs, ⇒ Teens, ⇒ Big Asses, ⇒ Big Tits, ⇒ Ebony, ⇒ Asian, Caucasian, you name it. My favorite is "Agent 69" - I'm a total sucker for those Ebony queens, and Ana Foxxx dominates here! God, I love that perfect little ass of hers…
Dezyred is all about having a blast with some of the hottest pornstars in the world who can't wait to ride your throbbing dick. I'm talking Cecilia Lion, Angela White (OMG, those tits!), Lulu Chu, and so on. Just remember - this is a VR porn game, not your run-of-the-mill VR Porn scene. So, get ready to step up your game because you may need to try harder here and invest more time to reach the end.
Easy 5/5.
What's the story of Dezyred?
Dezyred is an interactive VR Porn Game where you call the shots. You get to pick the storyline, the positions you want to try out, and the place where you want to finish. Basically, you can do whatever you want to them! And the best part is you get multiple choices to make at different points in the game.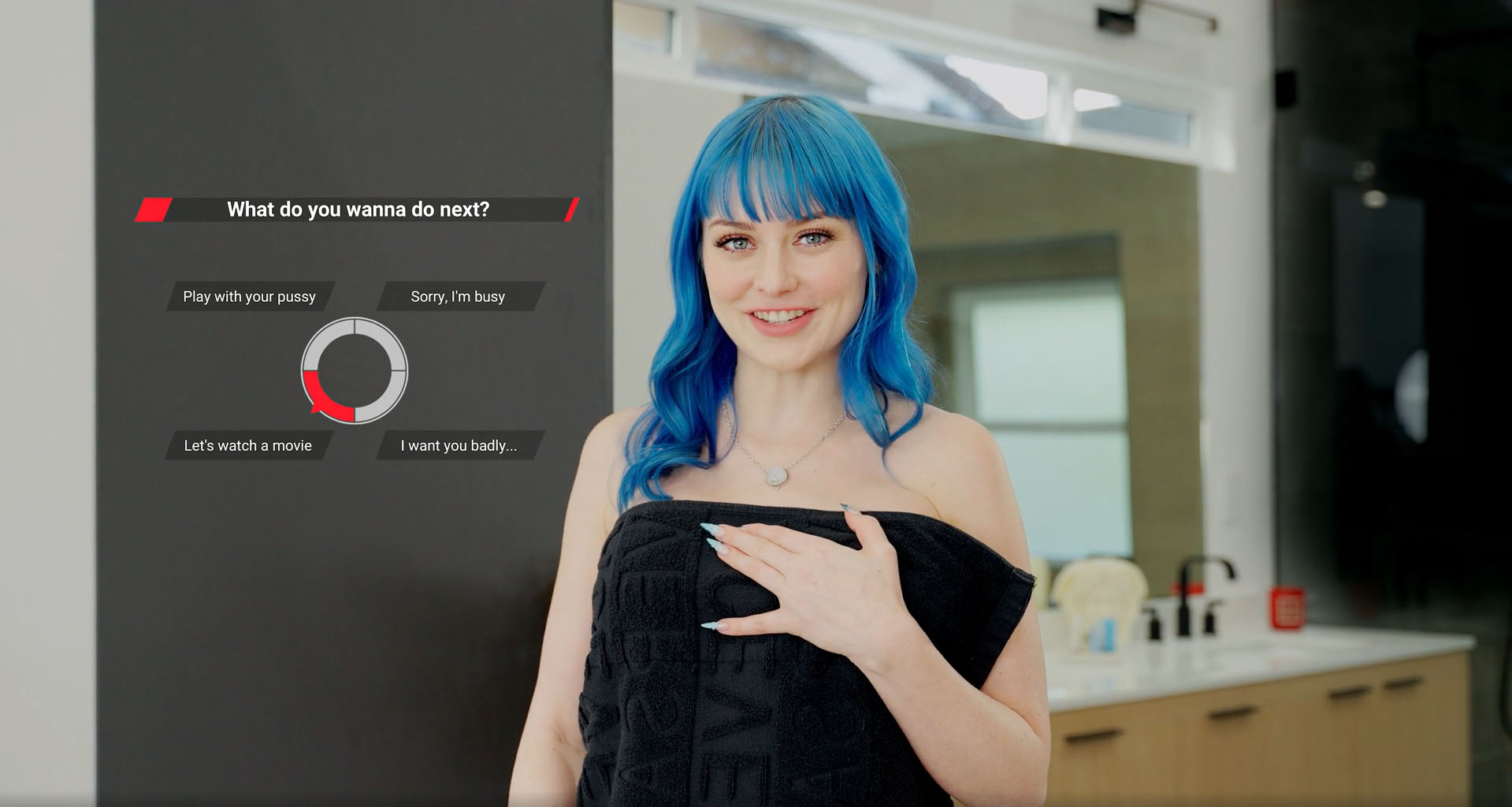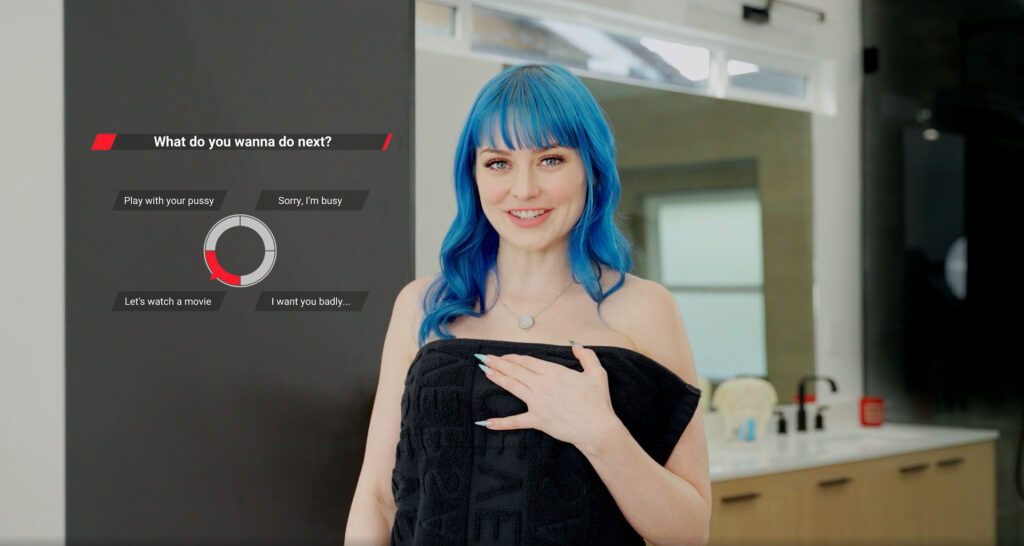 Now, to unlock these awesome scenes, you'll need credits. They may get a bit expensive (depending on what you're doing), but not too much. I mean, it's a great deal for an 8K VR Porn Game with this amount of interaction! Once you've played the scenarios and made your purchase, you don't need to buy them again when you want to replay the game (I promise you, you will).
Just unlock the scenes you haven't been through yet, like different paths, sex positions, actions, etc. I've replayed the same scenarios many times, and they haven't bored me a bit. It's just that good. Just pick the scenario you like and keep playing until you reach 100% completion! To move the plot forward, it costs around 150-500 credits. The plot advancements don't immediately lead to the good stuff, so don't get disappointed if you spend credits without it leading to a VR Porn goddess grinding on your dick immediately.
4.5/5 here.
Is my headset compatible with Dezyred?
To play Dezyred, having a VR headset is not mandatory, but it'll be way more awesome if you have one. If you're all about top-notch quality and have a powerful PC, ⇒ Oculus Rift or ⇒ HTC Vive are your best bets. There's also the ⇒ Windows MR headset, which is pretty sweet too. If you're into the whole wireless and standalone thing, then ⇒ Quest or ⇒ Quest 2 are your go-to devices. If you don't have a VR headset, no sweat! You can still use the app on your desktop PC in 2D mode.


What are the graphics of Dezyred like?
What else can I say besides this being an 8K VR Porn Game?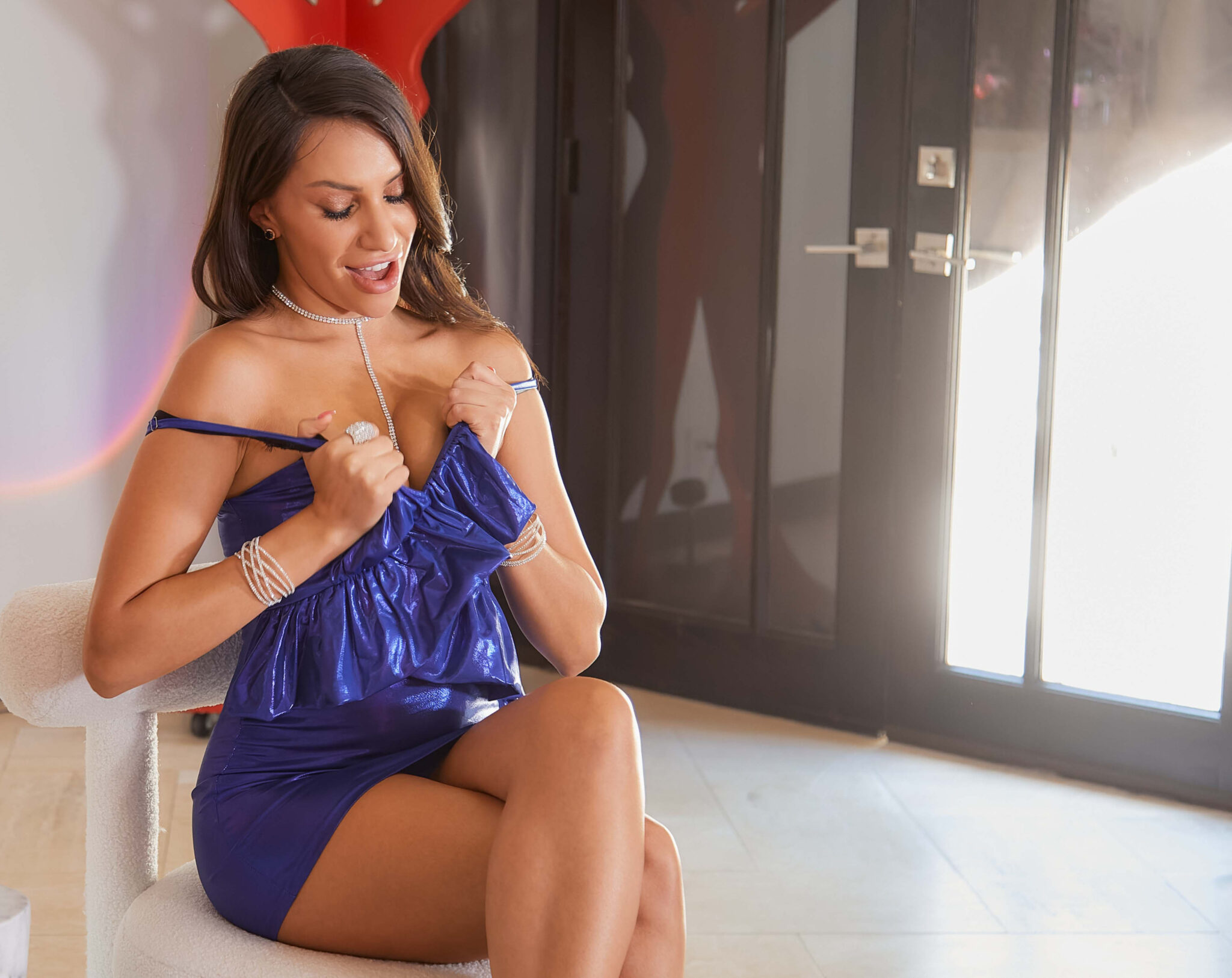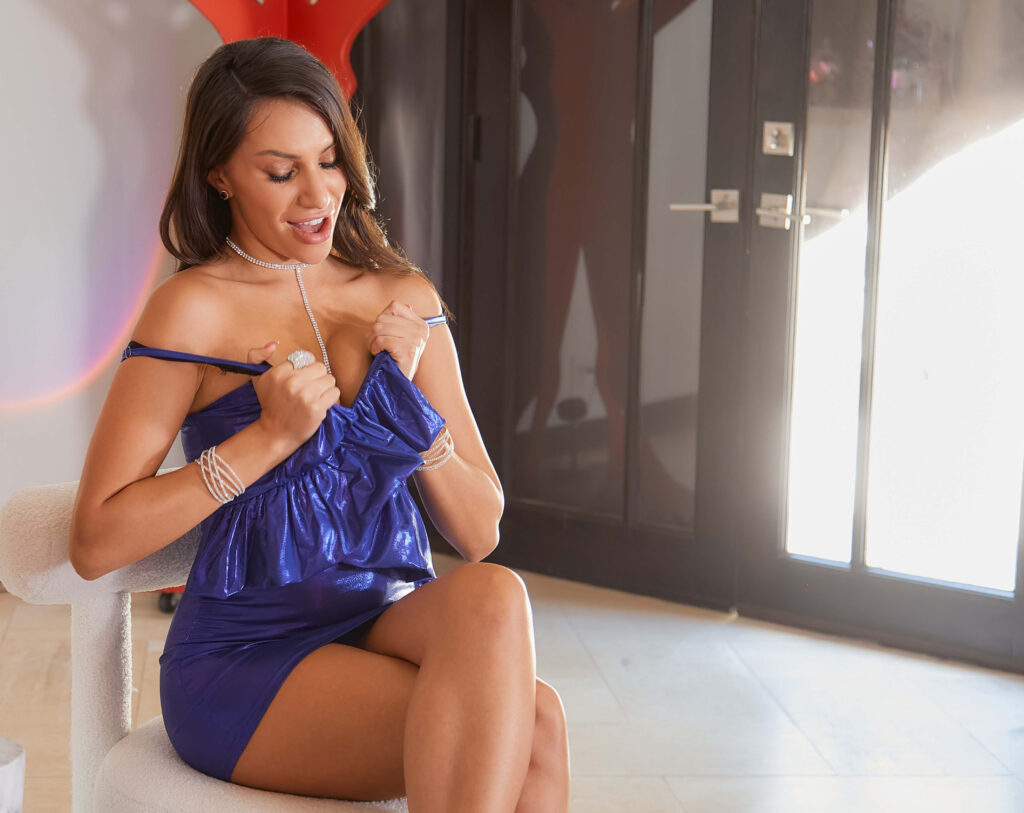 The graphics are as good as they get. This game nails the visuals in every single scene, and damn, those girls look absolutely stunning! The places where they shoot the scenes are tastefully selected. But, more importantly, they do not distract you from that magnificent piece of ass you are trying to fuck. Visual Quality is everything in this game; it easily tricks your brain into thinking it's real life! And it's so damn good at it because they use real pornstars, not 3D models! The blowjob scenes, the fucking… everything is so realistic! You could say it looks like a ⇒ VR Porn video, but it's probably better to say it looks like real life. I have never heard anyone complain about the graphics of Dezyred.
So not only do you get these mind-blowing 360° flicks, but here's the kicker: you can actually look around and walk within the scenes you pick. Now pair that with binaural sound, and you've got yourself a VR Porn Gaming heaven! Depending on your system, you've got different resolution options: 4K, 5K, 6K, or 8K. For the most realistic and mind-blowing experience, choose the highest resolution. You can always switch to a lower resolution if you have any problems.
Just excellent graphics - 5/5 from me.
Is the interaction in Dezyred good?
Dezyred's all about making choices, as we already said. That's the whole deal with the game – you have to decide what will happen next.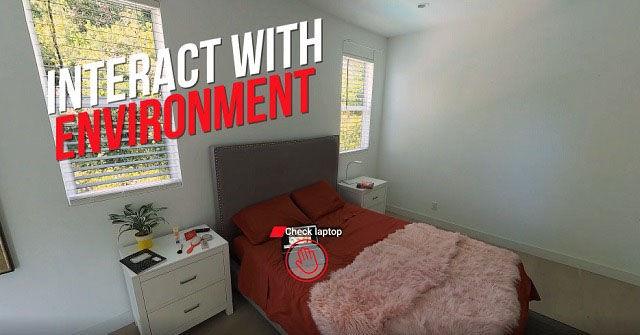 You can also mess around with the environment a bit, but it's not a huge part of the game. There are other things you can do, too, like watch TV, check out different rooms in the house, or do some actions that might not be all about sex or flirting, but they'll still get things heated up real quick. The best part is that you get to decide how you want to handle the advances from the girls in the game. Your choices shape what goes down next every single time! There are actions you can accept, but also actions you can refuse. Now, if that's not great interaction, I don't know what is. 
What I like about the interaction in Dezyred is that you don't get those awkward faces and occasional creepy eye movements you usually get in traditional VR Porn Games. 
Everything is just spot-on. 5/5.
Does Dezyred feel like an erotic experience?
Dezyred is so damn hot, and the story keeps you hooked while having a blast with all those hot VR Sex scenes. For example, in "Sorority Hookup," I wanted to bang Lulu Chu the very moment I saw her tiny ass sitting on that bed and complaining about her PC in that short white skirt. I couldn't wait to get to the point where I'd nail her. And don't even get me started on that kitchen scene in "A Day with Bella Rolland." Even better, the anal scene in the shower!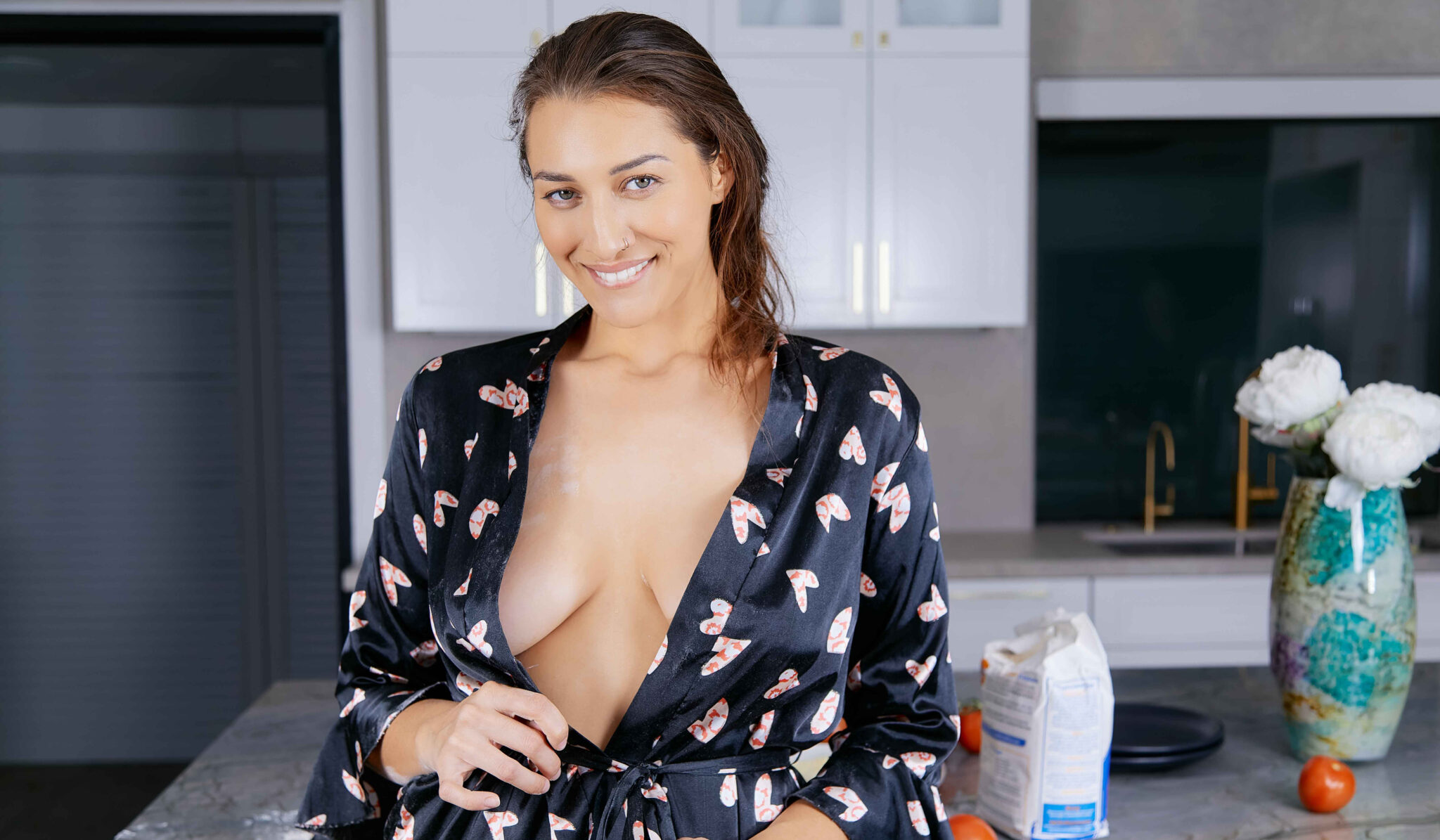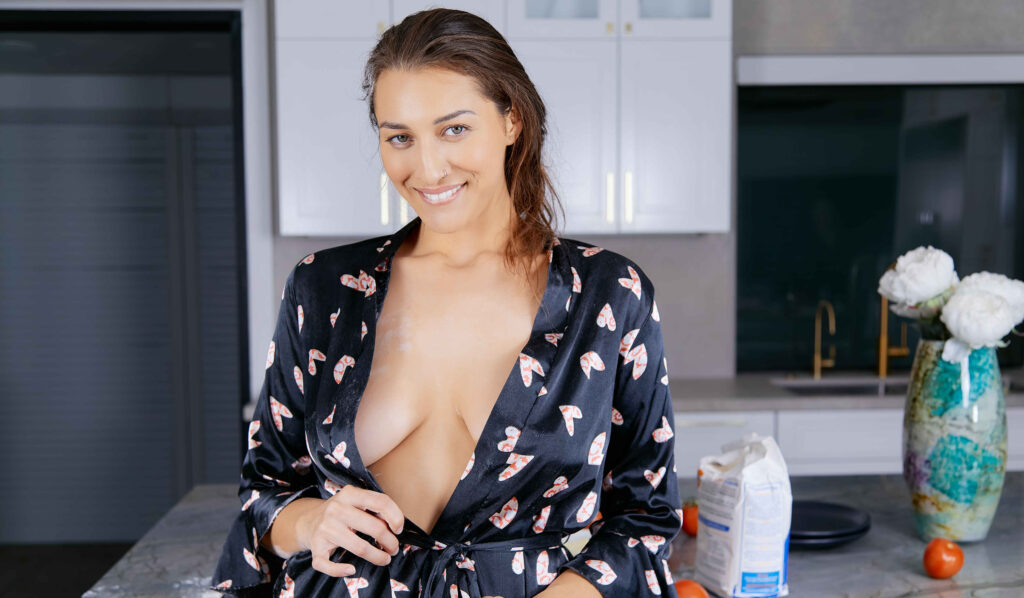 Of course, the fact that you get to choose how to react only adds to the thrill. It's fun and sexy and keeps you interested in the girls and the storyline.
Great job - 5/5 from me here.
Conclusion: Do we recommend Dezyred?
Oh abso-fucking-lutely. If you're already familiar with VR Bangers, you know I'm talking about high quality. If you're new to this and just want to see what works for you, don't waste another second thinking. The game is beyond awesome, and it's not expensive, considering the quality and the hours of fun you're getting. The game already has a huge fanbase, with me and all my fellow fappers just waiting for the next chapter!
Dezyred by VR Bangers is a hell of an interactive 8K VR Porn Game where you choose what happens next! With some of the hottest pornstars in the world and an insane level of interaction, this is a game you can't miss!