Unique concept
Awesome graphics
Incredibly hot Alex Coal
Easy to play
Seductive
VR Mode is currently only for Quest
"Rock, Paper, Scissors" is a classic game that needs no introduction. However, thanks to the awesome world of VR Porn and the talented guys at XPlayVR, we can now play "Rock Paper Fuck" with none other than Alex Coal - one of the top VR Pornstars in the industry. It's a naughty twist on a classic game, and it absolutely rocks!
It's up on ⇒ VRPorn.com (Review), the best VR Porn Site out there, along with an incredible collection of other VR Porn Games! Check them out!
What kind of content do you get from Rock, Paper, Fuck?
Rock Paper Fuck, as the name is somewhat suggestive, lets you enjoy the company of the super-awesome Alex Coal. If you've ever watched at least one of her videos, you know she has a knack for making even the most mundane situations extremely hot. Boy, that chick can fuck! If you've never seen her in action, run straight to ⇒ VRPorn.com, get a subscription, type "Alex Coal" in the search bar, and get ready to not go out for a few days.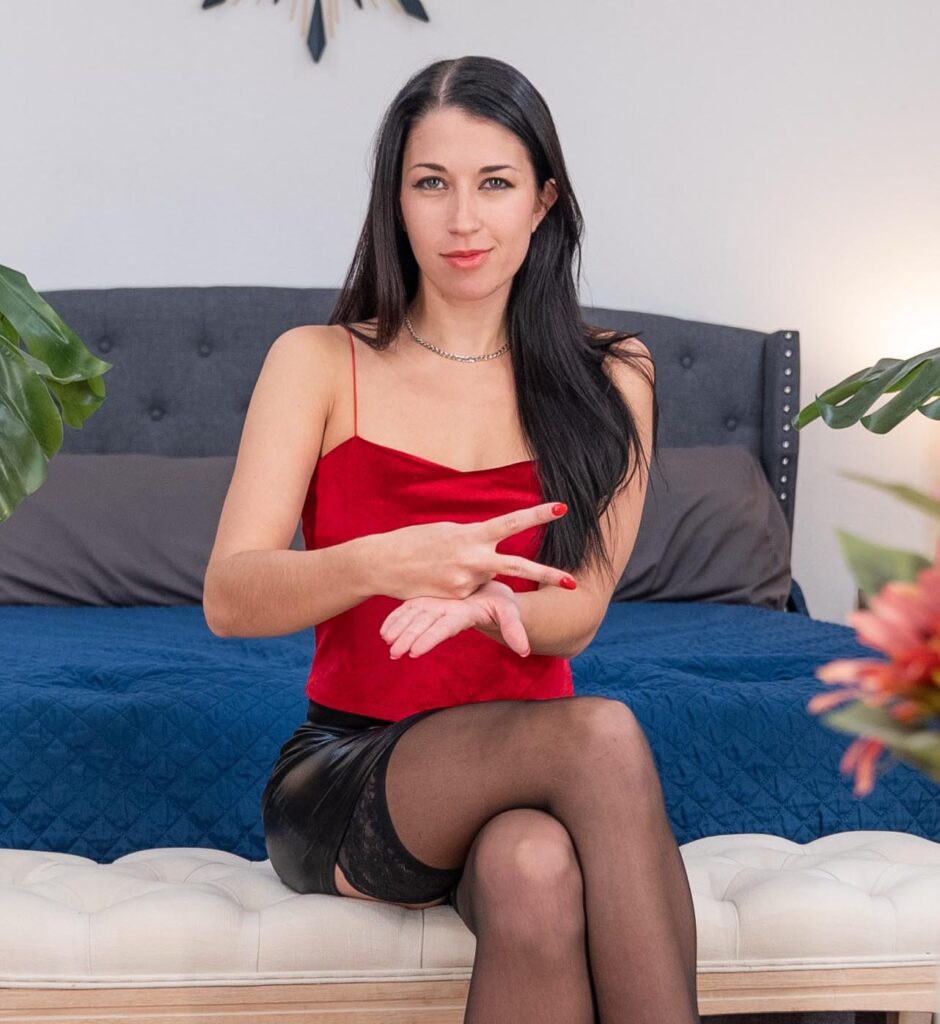 Anyway, I digress. "Rock, Paper, Fuck" is a fresh VR Porn game. And it brings something new to the table. I love it when that happens. It's an original idea and a very hot one. I mean, in a sea of animated VR Porn Games, it's good to see something new. So far, you can only hang out with Alex Coal. In the future, probably, as the game becomes more successful, I'm sure the developers will add other pornstars and other scenarios. I know I'll be waiting for Alina Lopez and Kira Noir (thanks in advance, XPlayVR).
I'll give them 4.5/5 here, with the hope they'll include more pornstars soon.
What's the story of Rock, Paper, Fuck?
Rock, Paper, Fuck is all about getting you up close and personal with Alex Coal. You can think of it as a girlfriend experience or a streak of good luck, but however you decide to look at it, you get to play "Rock, Paper, Scissors" with one of the top pornstars of the day! And, of course, it's not just about the game.
This game combines the thrill of competition with the allure of a sultry striptease. You start the game by having Alex Coal explain the rules. You play to win a prize. And the prize is that Alex will strip for you every time you win. I love that the game is actually challenging. You have to work for it. She's a mind-reader. But if you're good at it and win five times, you're in for one hell of a reward! Now, that's what I call motivation! I won't tell you what it is. I'm not too fond of spoilers, and I assume you're not, too. I'll just say it's goddamn hot!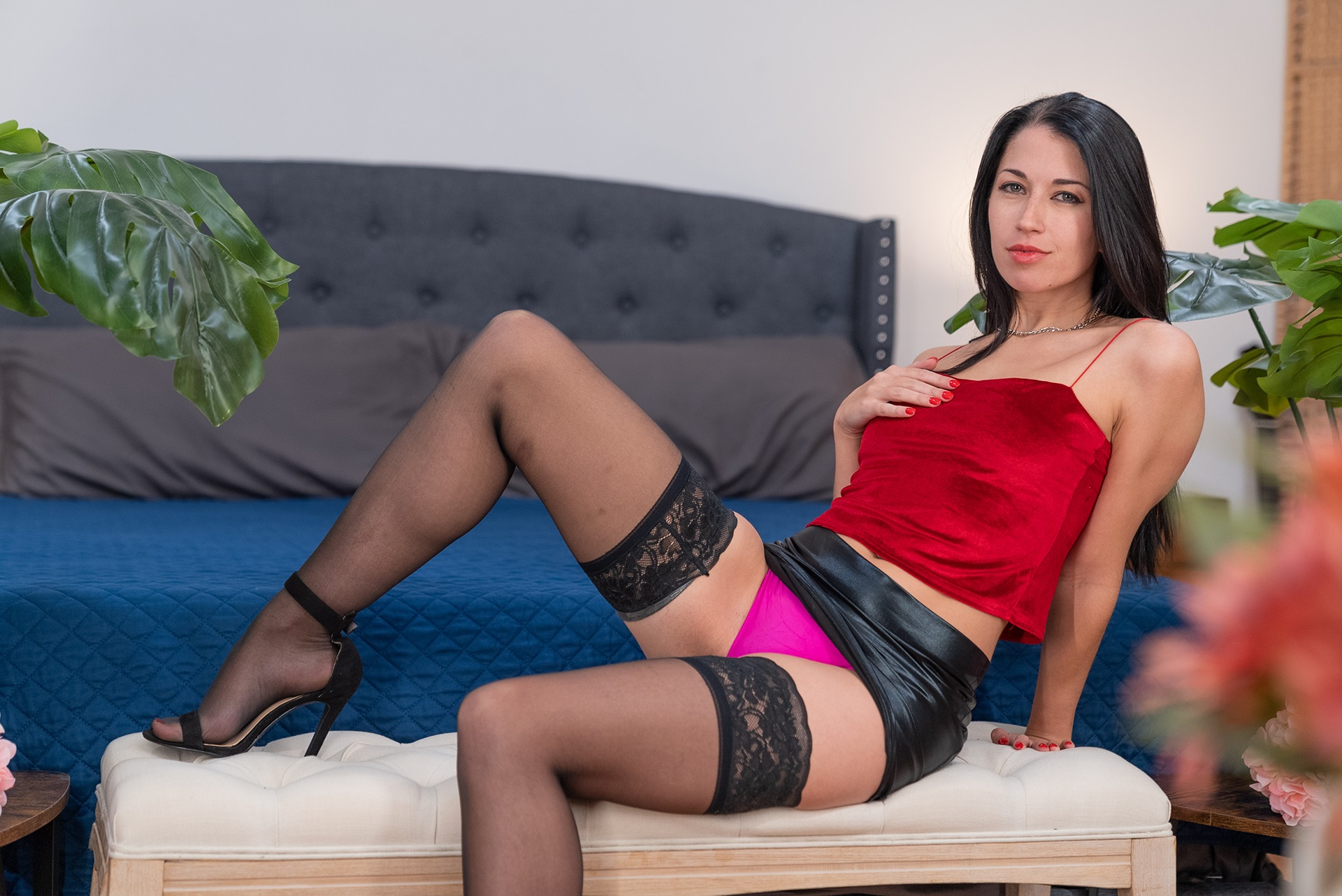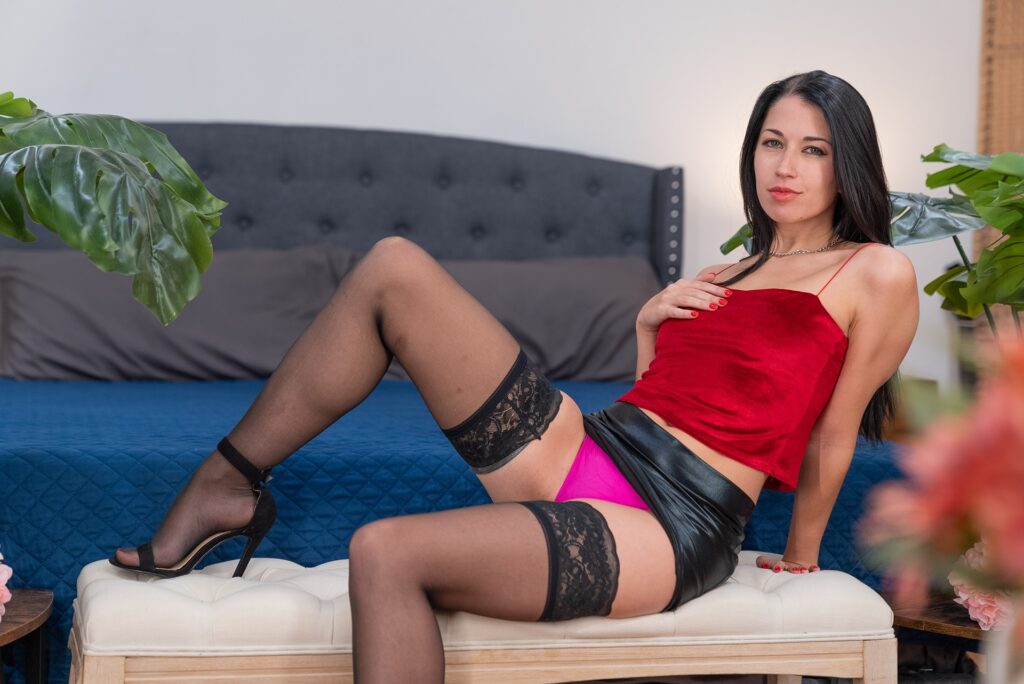 In a world where VR Porn constantly evolves, Rock Paper Fuck stands out as a unique and exciting way to have fun, explore your desires, and face a steaming hot challenge. It's a game that turns a classic into an unforgettable VR experience.
Clean 5/5.
Rock Paper Fuck is a browser game. XPlayVR relies on hand tracking for all those steamy VR moments with Alex, so playing it on a ⇒ Quest headset is required (for VR mode). I played it on my ⇒ Quest 2, and it worked flawlessly! Don't sweat it, though, because you can still play it on your flat screen like your trusty PC or smartphone. You'll need to use the screen controls, and you're good to go! So, there's no excuse to miss out on the fun.
Again, this is a new VR Porn Game. With time, the developers will surely find a way to bring "Rock, Paper, Fuck" to as many people as possible, so keep an eye on them!
What are the graphics like?
The graphic quality is just amazing. It looks more like a VR Porn video than a VR Porn Game. Well, technically, it is a video. You play it like a game - something like ⇒ Dezyred (Review).
The graphics are through the roof, and the sound is amazing! Her voice is so irresistible. This chick knows what she's doing. You know how in ⇒ VR Porn Videos when a model gets close to your face, you can see every single detail on her skin? The same applies here. At times, I got so immersed I asked her a random question, which is the whole point of VR in general.
Great job, guy - 5/5!
Is the interaction good in Rock, Paper, Fuck?
XPlayVR likes interactive stuff.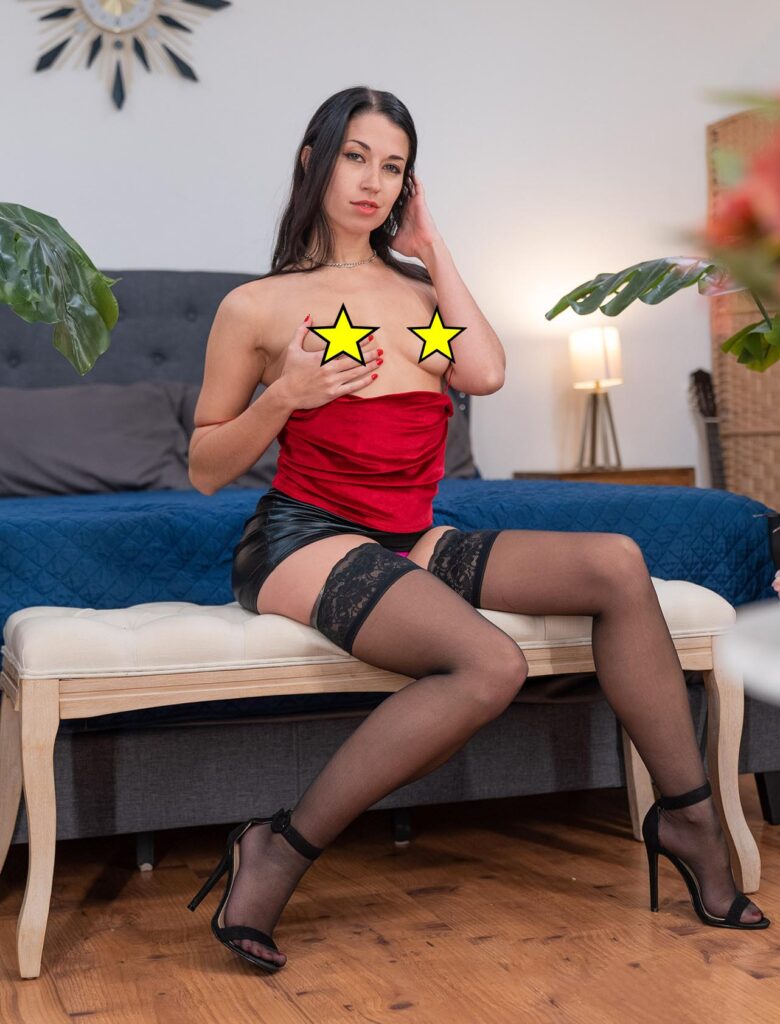 They always let you do something on the side in their games. Like, turn on the TV or something. You don't really do things like that in Rock Paper Fuck because you don't need to. Who cares about side quests when Alex Coal is willing to get naked in front of you? 
The interaction itself is excellent. You know how some VR Porn Games have this problem where the eyes of a character will have a weird stare, or their voices will be somehow off? Not here. She's looking at you straight in the eye, and whether you win or lose a round, her reactions are on point. She always gives you another try. I love that. 
Alex Coal is not just a pretty face; she's a charismatic model who knows how to make your day much brighter. Whether you're playing or simply enjoying her company, she'll put a smile on your face.
4.5/5 here.
Is Rock, Paper, Fuck an erotic experience?
Imagine being in your room, wearing your headset, and playing a game that gets your heart racing and your dick raging. With Rock Paper Fuck you get just that.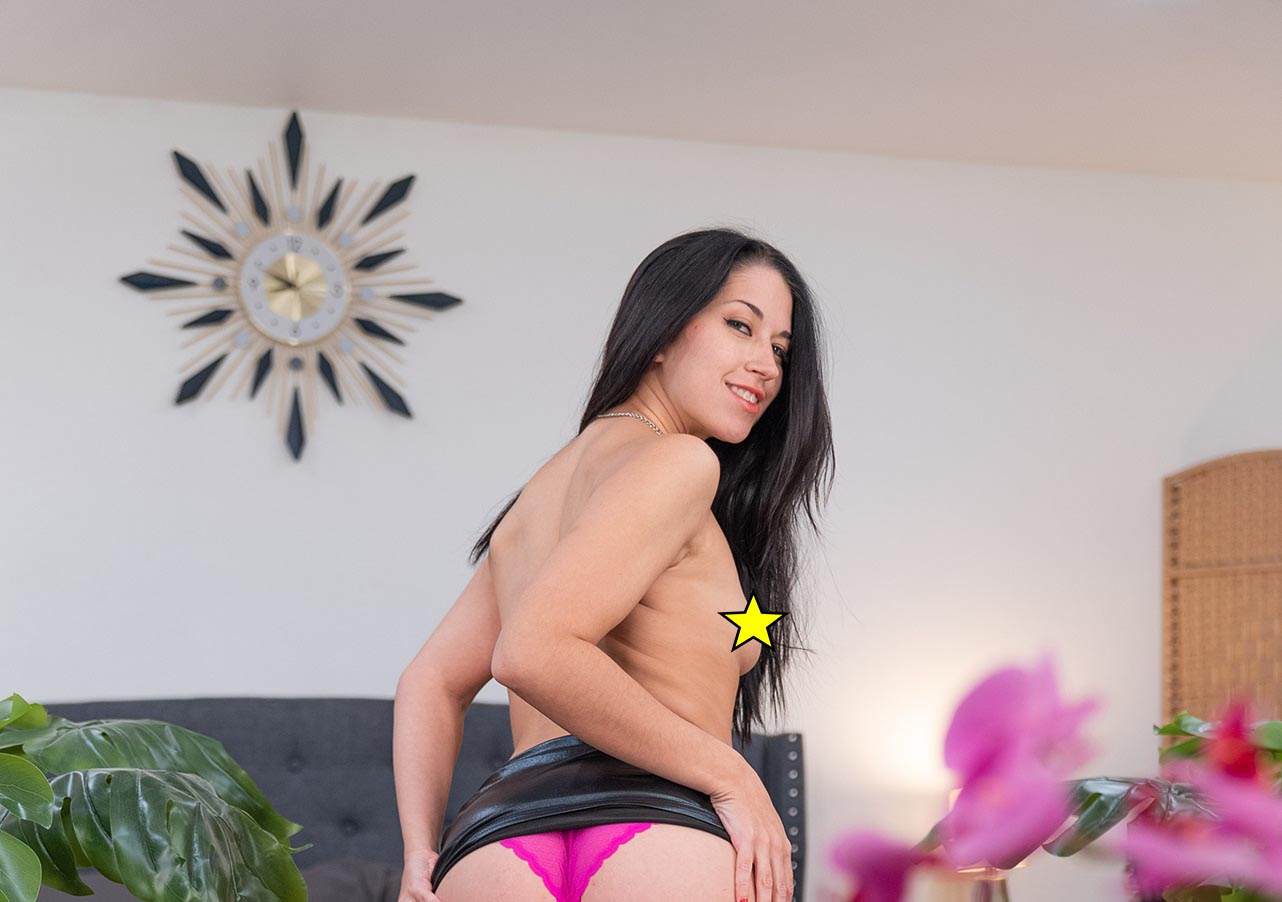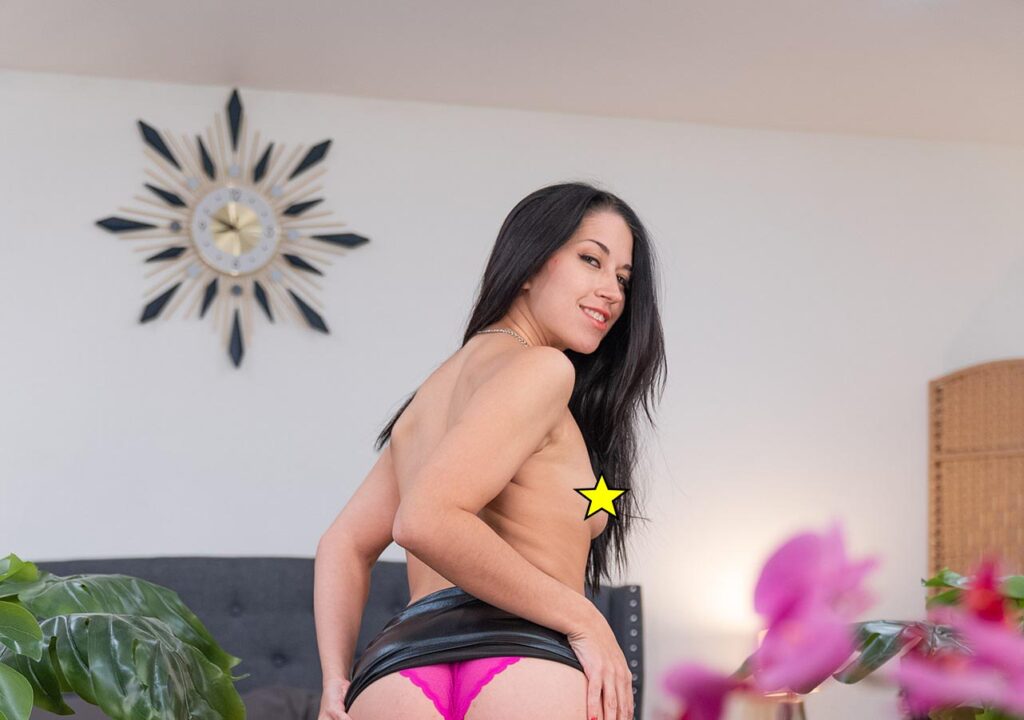 This game lets you experience true intimacy with a world-class pornstar at home. It's the perfect way to spice up your day and explore your playful side.
I noticed that this game works as a fantastic foreplay for me. I love the challenge and the fact that I have to work for my prize. You build so much will to win. And when it happens - you're just more than satisfied. And the good thing is, it will not lose its magic after your first win. You can play it a thousand times, and every time is great. And even if you keep losing, those hazel eyes of hers will keep you going! A pro tip: Always keep your ⇒ Kiiroo FeelSensation (Review) nearby. You're welcome.
Easy 5/5.
Conclusion: Do we recommend Rock, Paper, Fuck?
Rock Paper Fuck is a fresh breath of air on the VR Porn Gaming scene. It brings something new to the table and does it well. I've had countless hours of fun playing this game and probably will for a long time. 
So, whether you're in it for the challenge or just some VR Porn fun, Rock Paper Fuck is the way to go!
Rock, Paper, Fuck!: Our Summary
Rock, Paper, Fuck is a unique new VR Porn game by XPlayVR. It brings something new to the table and we all need that. You'll get to face Alex Coal in a good old game of "Rock, Paper, Scissors," but with a twist. Win 5 rounds and you'll see.