This article is a detailed guide on how to watch VR porn with the Meta Quest 3!
Method 1: Meta Quest 3 Porn Streaming (The easiest method)
Start your Meta Quest 3.
Launch the Meta browser.
 Find a good VR Porn Site and a video you like. 
We recommend 

⇒ VRPorn.com (Review)

- The BEST VR Porn Site in the world (

ON SALE right now

)!
Go to ⇒ VRPorn.com and subscribe (or just log in if you already have a subscription).
Find a video you like, click "Play," and when the video first loads - accept the popup to enable WebXR.
Maximize the window, and settle in for a mind-blowing experience!
Method 2: Meta Quest 3 Porn Download for Higher Quality
Start your Meta Quest 3.
Launch the Meta browser.
Go to your favorite VR Porn Site and find a video you like.
If you are already familiar with VRPorn.com, no worries - we've got you covered with our ranking of

⇒ the best VR Porn Sites

 out there.
Download the video.
Launch the default video player (TV App).
Find the video you downloaded in "Your Media." and select the 3D, 180-degree viewing mode.
Lay back and enjoy the ride!
Meta Quest 3 porn is highly anticipated! This groundbreaking device is set to revolutionize how we experience VR Porn! I'm sure Meta Quest 3 Porn will be just awesome!
And that's not all! There's also rumors about the ⇒ Meta Quest 3 Lite, a more affordable version of the Quest 3, and it might just change the face of the industry!
But will Meta steal the spotlight from ⇒ Apple's Vision debut? And will the apparent arrival of ⇒ Pico 5 steal Meta's spotlight in return?
What is Meta Quest 3 like?
First things first, let's talk about what makes the Meta Quest 3 a powerhouse of VR innovation. The company promises state-of-the-art hardware, stunning visuals, ultra-smooth performance, and unparalleled comfort with a 40% slimmer optic profile compared to Quest 2.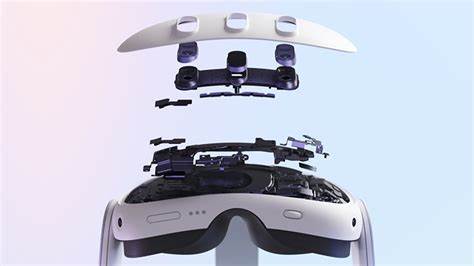 Meta Quest 3 is priced at $499 (128GB) and $649 (512GB) and is marketed as Meta's most powerful and advanced headset. They've cranked up the resolution (2064 × 2208 Pixels Per Eye) to achieve the best visuals possible on those pancake leses and made sure the headset has a High-fidelity color Passthrough capability for blending the real world with the virtual. Double-tapping on the side of the headset activates the passthrough mode. Now, it may not be absolutely flawless, but it is seriously impressive. So, don't be surprised if you forget you're wearing a headset.
Meta has teamed up with Qualcomm Technologies to create a supercharged Snapdragon chipset (XR2 Gen 2), which will be a game-changer, along with 8GB of RAM, and a refresh rate of 90Hz. It will be twice as powerful as the one in Quest 2, which translates to smoother gameplay and mind-blowingly sharp details in all those awesome ⇒ VR Porn games we love. In addition, Quest 3 supports all content supported by Quest 2, which means you will be able to play games like ⇒ VR Ero-Beat (Review) and ⇒ Virt-A-Mate (Review) on the new headset with zero issues.
What about Meta Quest 3 Porn? Well, if you've ever watched those ⇒ VR Porn scenes on Quest 2, you know how awesome it is. Now imagine what it's like on a device with twice as much power and a higher resolution! Heaven, man!
Which studios will offer the best Meta Quest 3 Porn?
Based on the fact that Meta Quest 3 supports everything that Meta Quest 2 did (and more!), I'd pay attention to these sites:
1. VRPorn.com - The best VR Porn site. 


⇒ VRPorn.com (Review) is the ultimate VR Porn site that's got everyone hooked! Get ready for an explosive experience with an insane amount of mind-blowing content! This site goes above and beyond with over 19000 jaw-dropping videos! But wait, there's more! With the same subscription price, you'll also unlock a whopping ⇒ 30+ free VR Porn Games! This site is an absolute game-changer for all you hardcore VR Porn enthusiasts out there. Don't miss out on the action - it's a must-have for anyone serious about VR Porn!
2. VRBangers - Just awesome VR porn videos!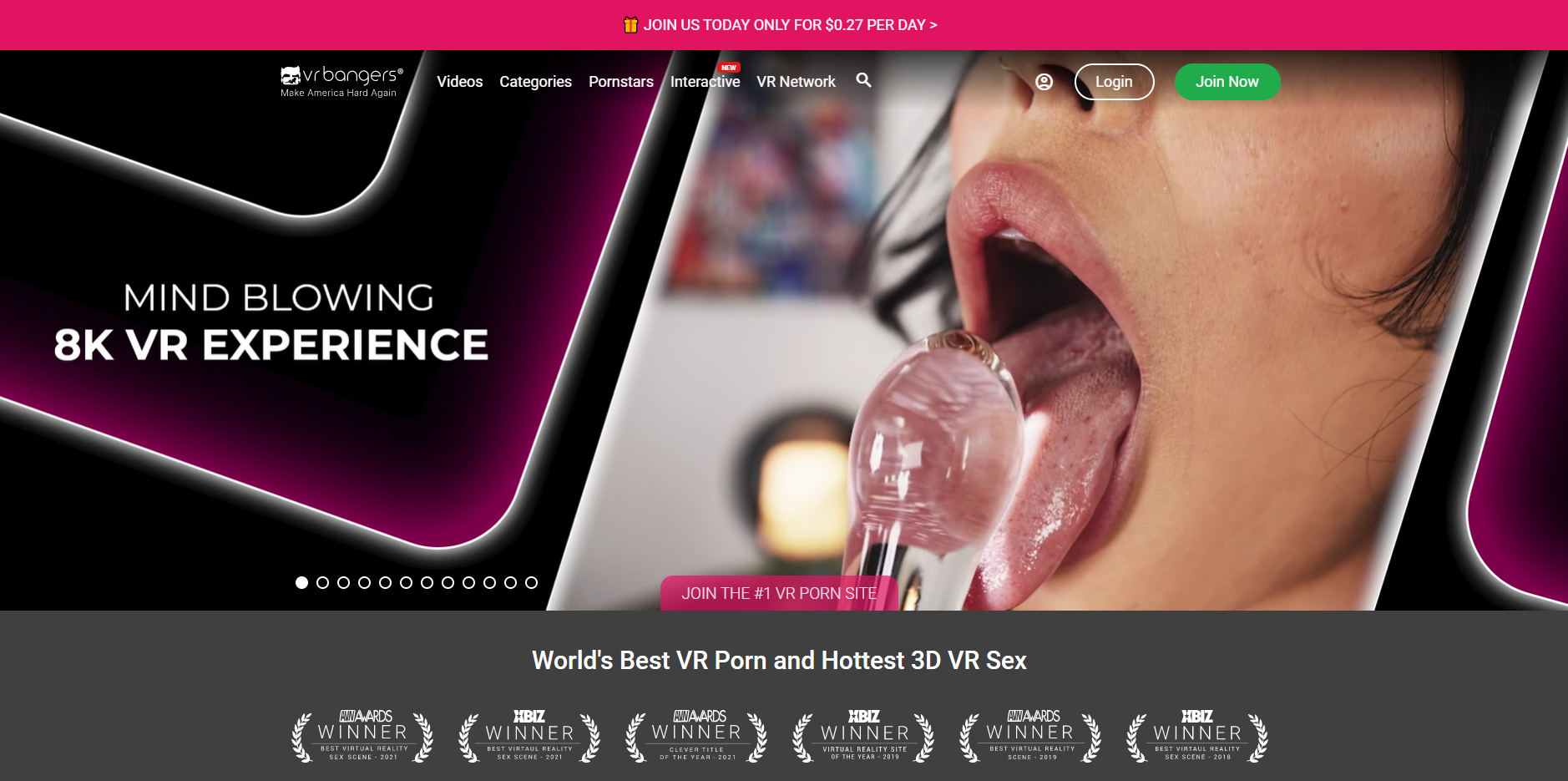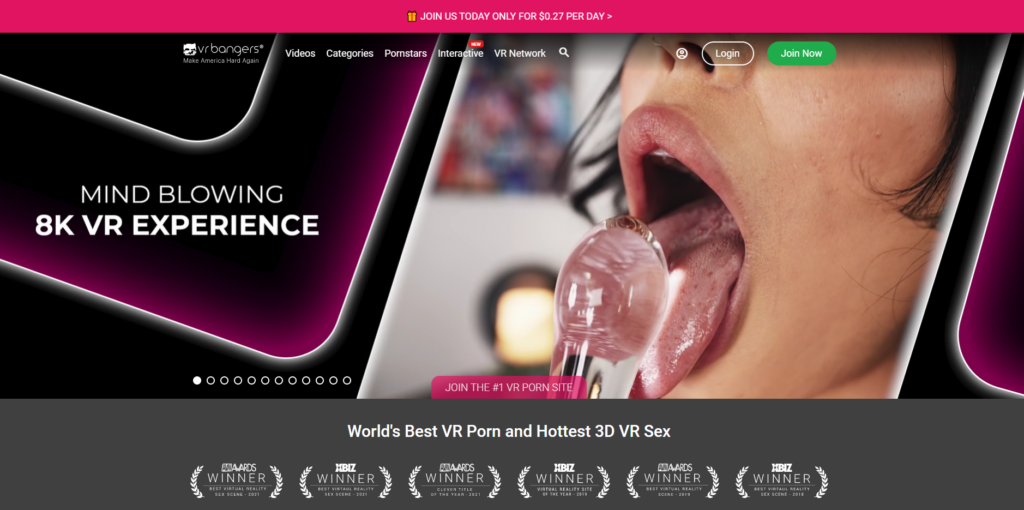 ⇒ VRBangers (Review) is a very popular destination for mind-blowing VR porn videos! These guys are seriously famous for a reason, and once you see their content, you'll understand why. Mind-blowing 8k videos that will transport you to a whole new level of realism. But it's not just about the jaw-dropping resolution, oh no! VRBangers brings you an incredible variety of videos and pornstars that will leave you wanting more. This subscription is an absolute must-have.
3. BaDoinkVR - Pornstars at their finest and a free VR headset!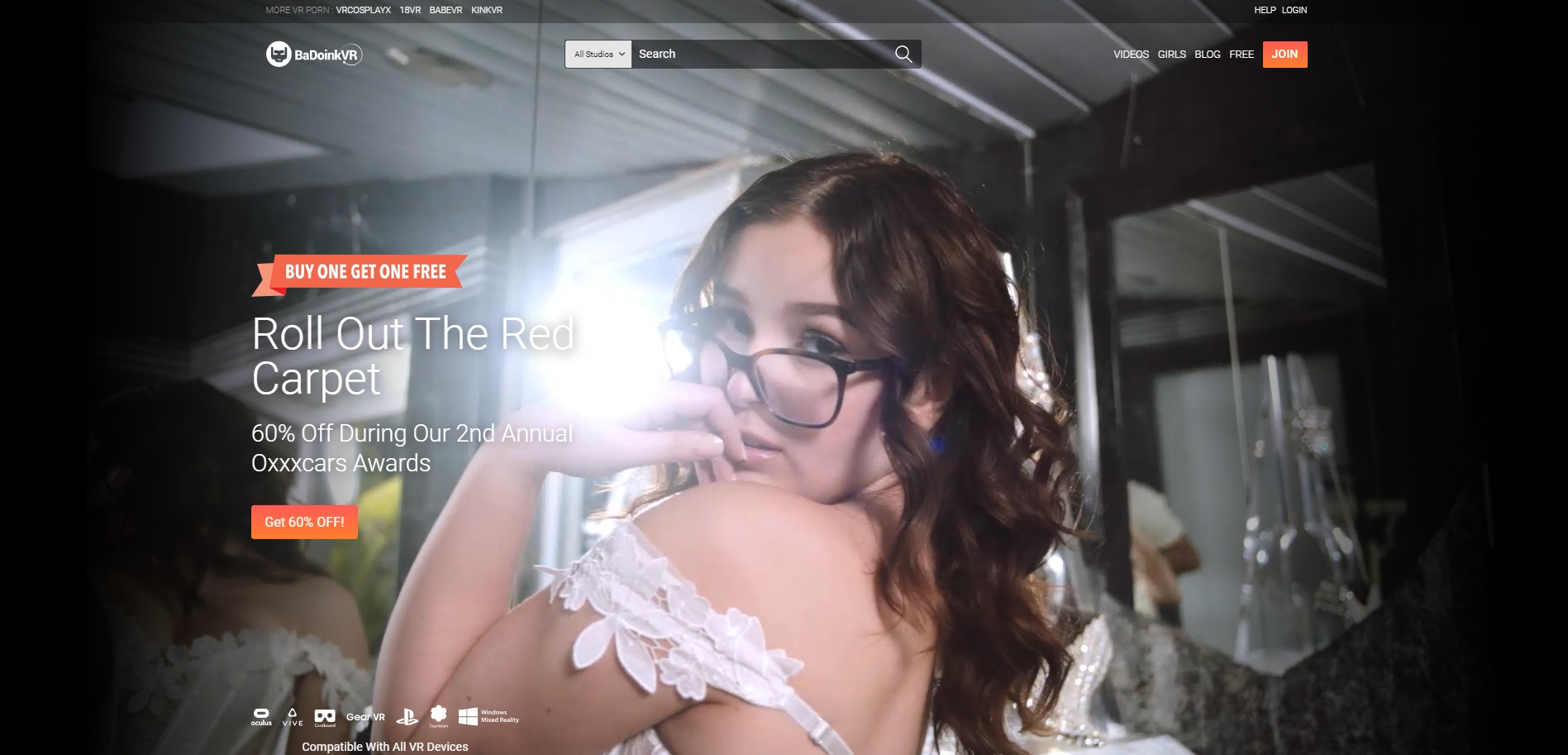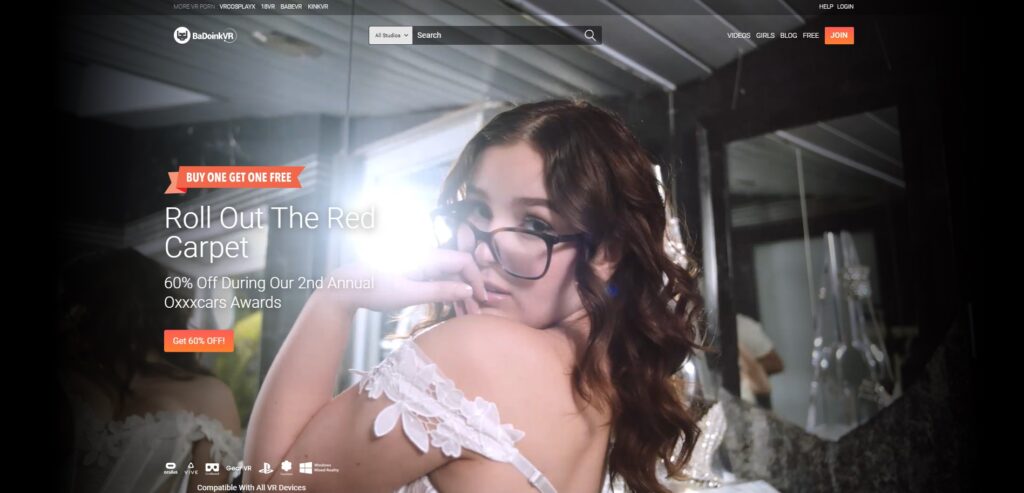 ⇒ BaDoinkVR (Review) - An amazing VR Porn studio that brings your wildest fantasies to life! Get ready for mind-blowing, jaw-dropping VR Porn videos that will leave you coming back for more. With a stellar lineup of seductive pornstars straight out of your dreams, BaDoinkVR takes pleasure to a whole new level. Immerse yourself in the immersive 7K experience that will make your heart race and your senses tingle.
What kind of new technology will Meta Quest 3 introduce?
The Quest 3 is rocking some top-notch technology that seamlessly lets you blend the real world with the virtual one. It's not your average mixed reality stuff either - this thing is super smart! The front of the device is equipped with three vertically aligned sensor areas shaped like pills. You get 6 camera sensors (2 of which are RGB cameras that deliver full color passthrough). According to the company, it understands and reacts to the physical objects around you, so navigating your space feels natural and intuitive.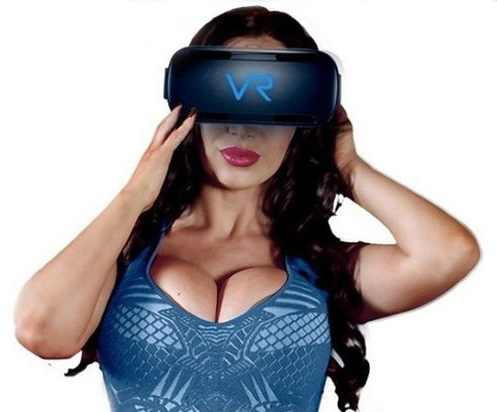 They've got this awesome high-fidelity color Passthrough, machine learning, and spatial understanding that lets you interact with virtual stuff while still being in the real world. It's something like being able to check your phone while in VR.  Or grab one of your favorite ⇒ sex toys! The company promises you can play virtual board games on your kitchen table, but I highly doubt you'll do that. If you're anything like me, you'll be spending your time in VR Strip clubs.
Another awesome feature that the Quest 3 has is the IPD (inter-pupillary distance) adjuster. It's a dial located at the bottom left of the headset, with a range between 58 - 70mm. Plus, you can tweak the Facial Interface depth, basically controlling how close or far the screen is from your face. Just set it to the shortest depth for that sweet 120-degree FOV. 
As it's more comfortable than the Quest 2, it will be easier for those of us who wear glasses as we definitely appreciate the extra room in the headset. Oh, and we'll also be able to get prescription inserts for about $50.
Ultimately, Quest 3 could bring higher-quality mixed reality experiences for VR porn and other adult content based on augmented reality. I can't wait for Meta Quest 3 porn!
How is Quest 3 controlled?
Meta has redesigned the controllers for Quest 3, now called the "Touch Plus" controllers. They've got a sleek new design and got rid of the outer tracking rings. Plus, they offer the same haptic feedback as the Touch Pro controllers. You can even upgrade to the self-tracked Meta Quest Touch Pro Controllers for a premium experience. In addition, the headset is entirely standalone, so you won't have to worry about all the cables and wires. Now, if you prefer it that way, you can use the headset with a PC as well, connecting it via a link cable. Meta Quest 3 Porn, here I come!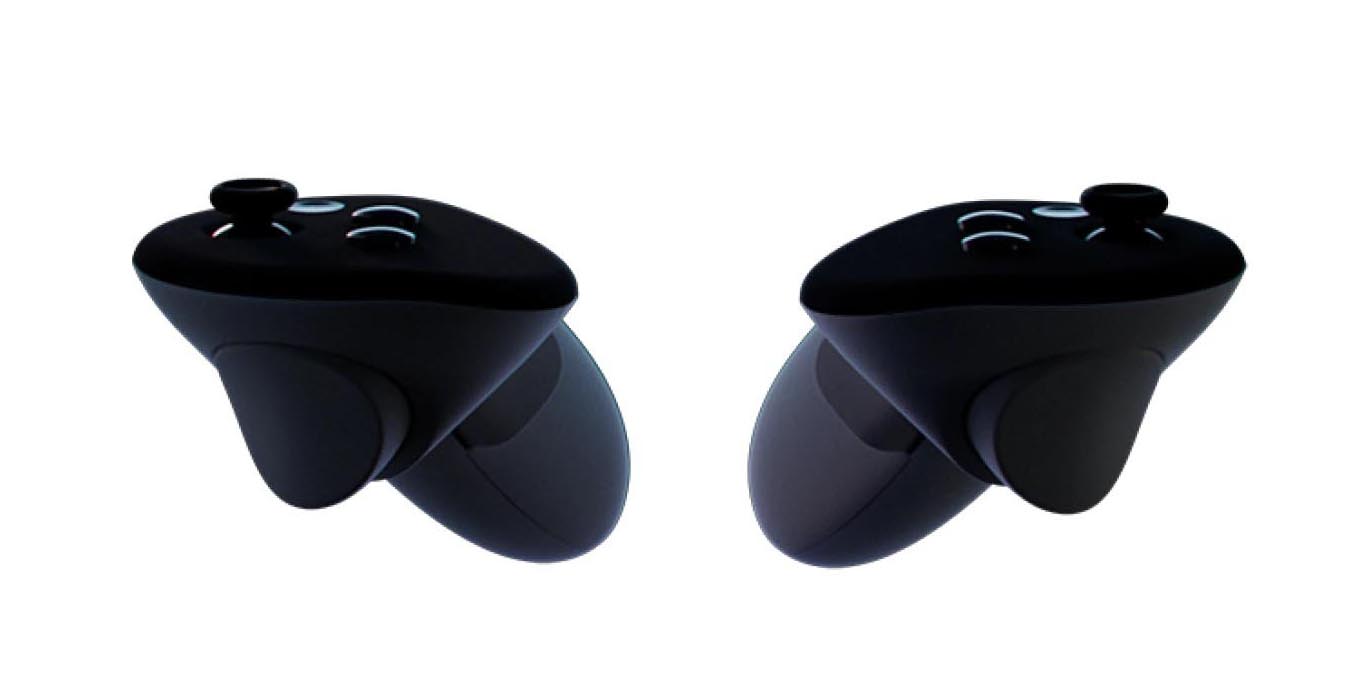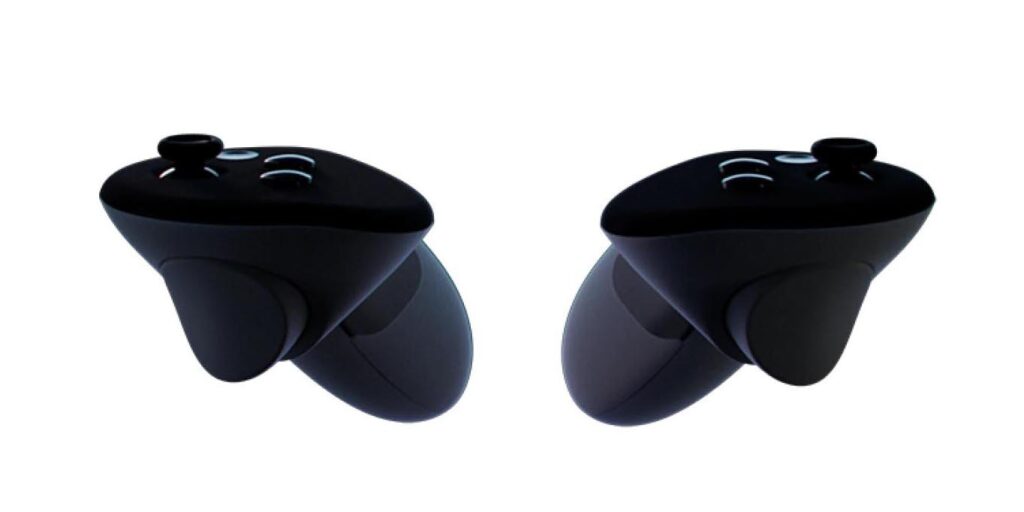 Of course, hand tracking is also supported thanks to Direct Touch, so you can use your hands only. The hand tracking is way better than with the Quest 2. The switching between controllers and Hand tracking is lightning fast.

What are the biggest differences between the Quest 2 and Quest 3?
There are a couple of considerable differences that we can see right off the bat.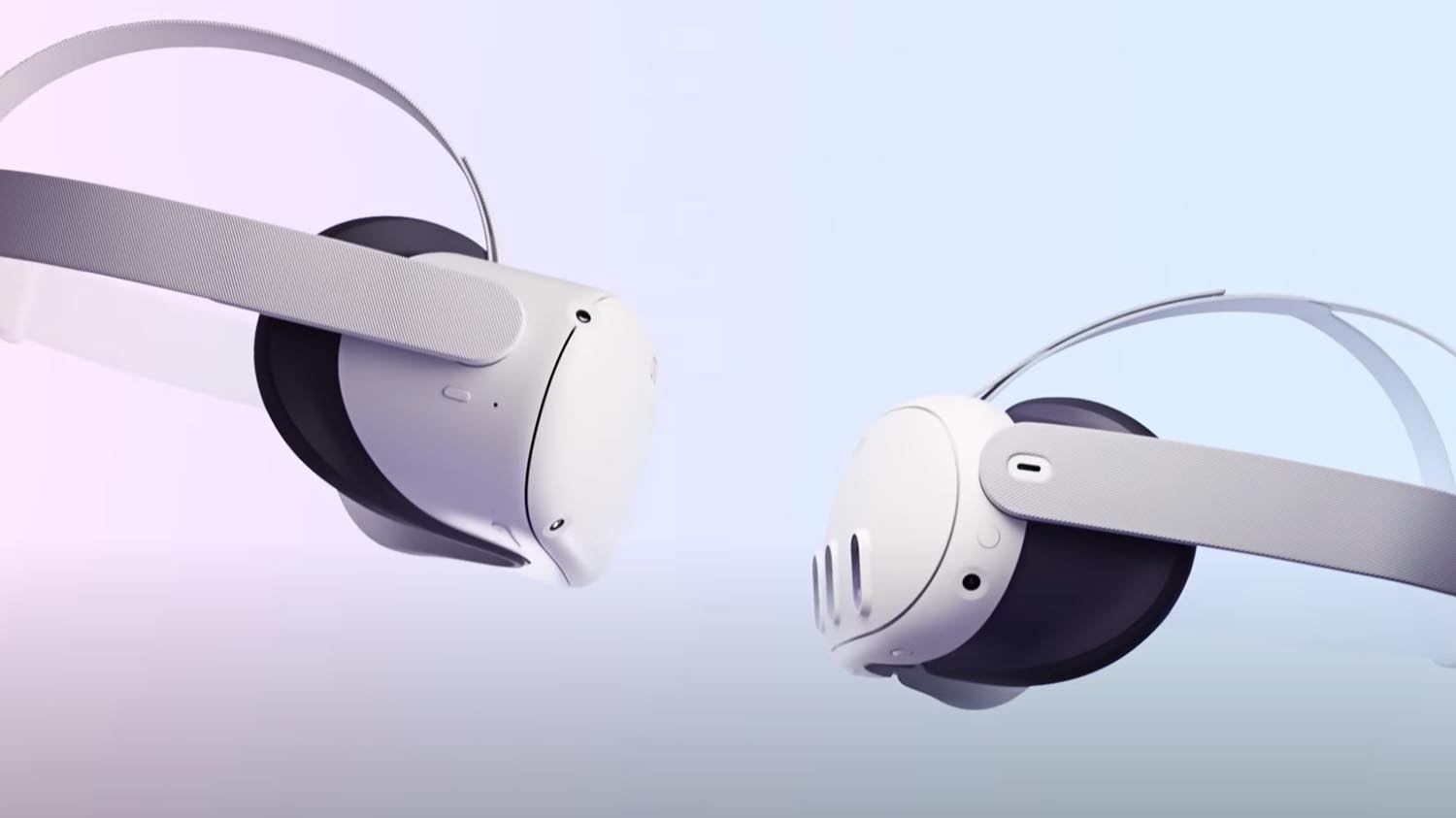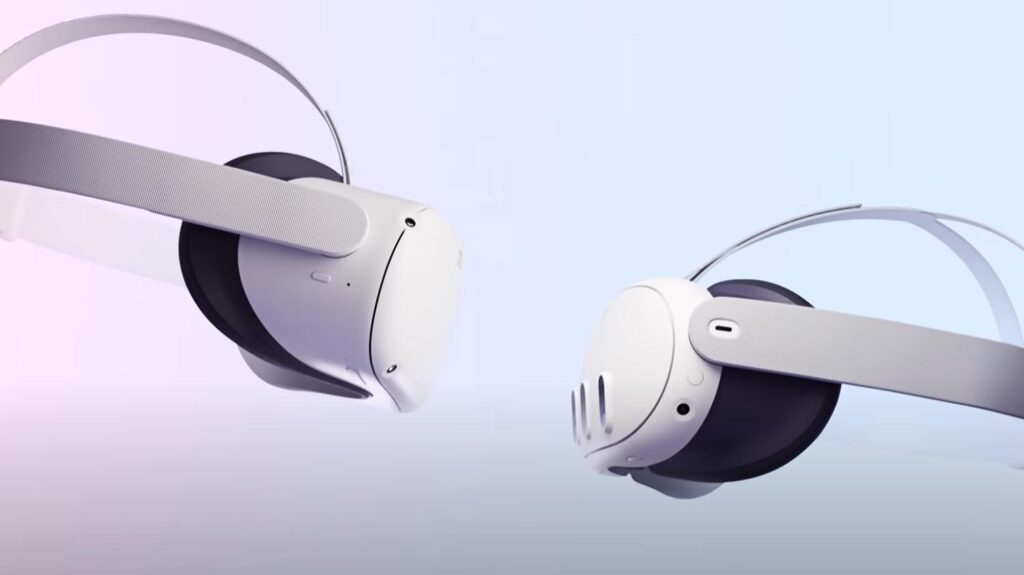 The resolution is the first. The Quest 3 has an impressive 2064 x 2208 pixels per eye, while the Quest 2 has 1,920 by 1,832. It surpasses even the PSVR, with its 2,000 x 2,040 pixels per eye. Next up, we have the RAM, with Quest 3 sporting 8GB, and Quest 2 6GB. Also, let's remember that the Quest 2 has 4 camera sensors, while the Quest 3 has 6.
There is a small difference regarding weight, though, with the Quest 3 weighing 515 grams, while the Quest 2 weighs 503 grams. Even so, the weight distribution of the Quest 3 is great, so it's really comfortable to wear. It sits closer to your face, you don't feel a sense of having something heavy on your head.
On to the Field Of View. Meta Quest 2 offers a FOV of 89°, while the Meta Quest 3 has a 110° horizontal and 96° vertical FOV.
Of course, the hand-tracking, the controllers, the resolution, etc., are also better, but we already mentioned those. 
Meta Quest 3 comes in a small and plain box. Inside, you've got the headset and a comfy foam Standard Facial Interface already in place. Plus, you'll get the Touch Plus controllers, complete with wrist straps and AA batteries, ready to go. There's a power adapter and a USB Type-C charging cable designed just for the headset to keep everything powered up.
There are, of course, other accessories available, such as the Carrying Case, silicone Facial Interface, wireless Charging Dock, Active Straps for the controllers, and the Facial Interface and Head Strap, but they all cost an additional $.
What will happen with Quest 2?
So far, it looks good. Usually, when new headsets appear, old ones tend to be overshadowed and ultimately discontinued. Luckily, that's not the case with ⇒ Quest 2 (Review). At least not yet. Meta Quest 3 Porn will be the same as Quest 2 Porn, just a lot better!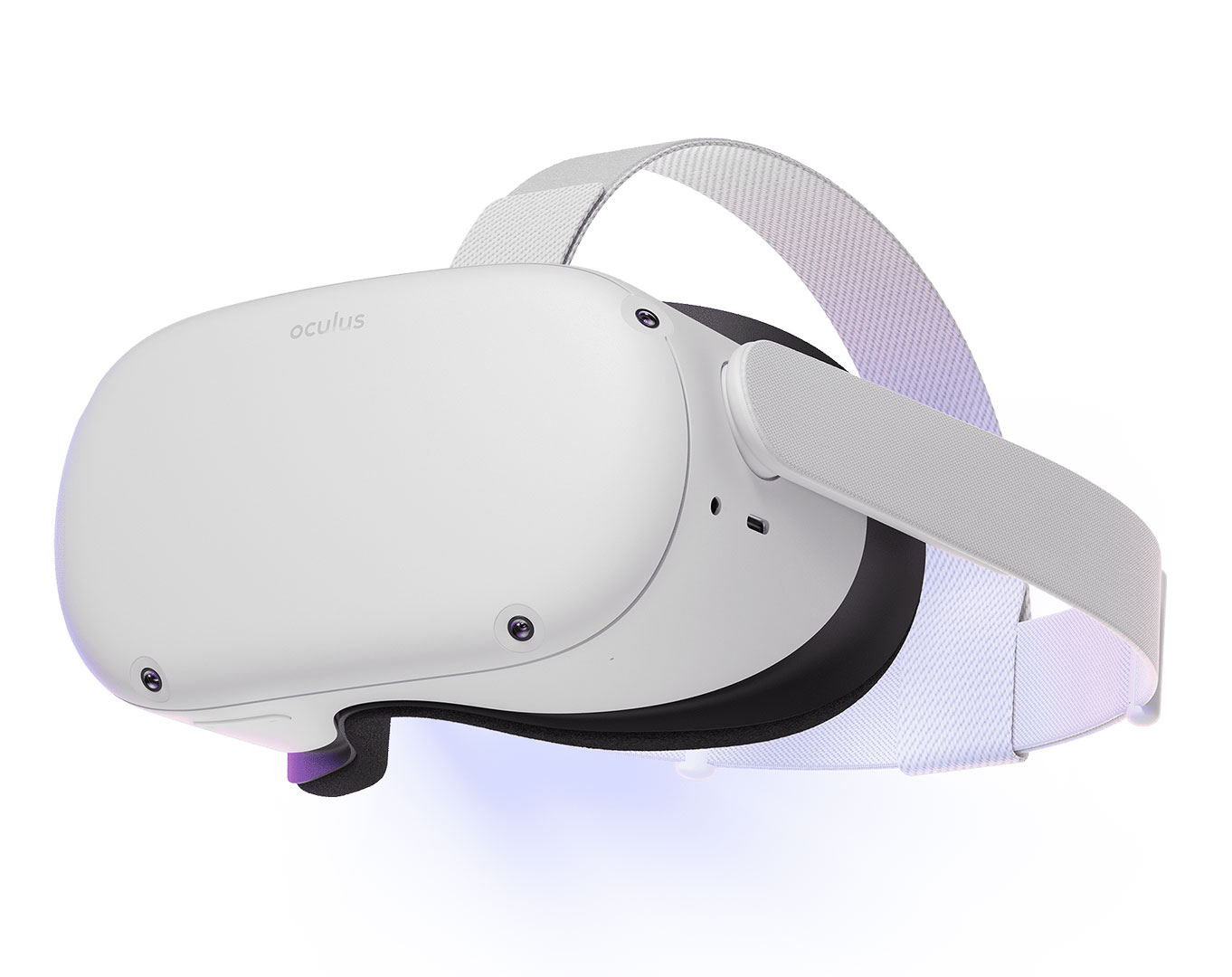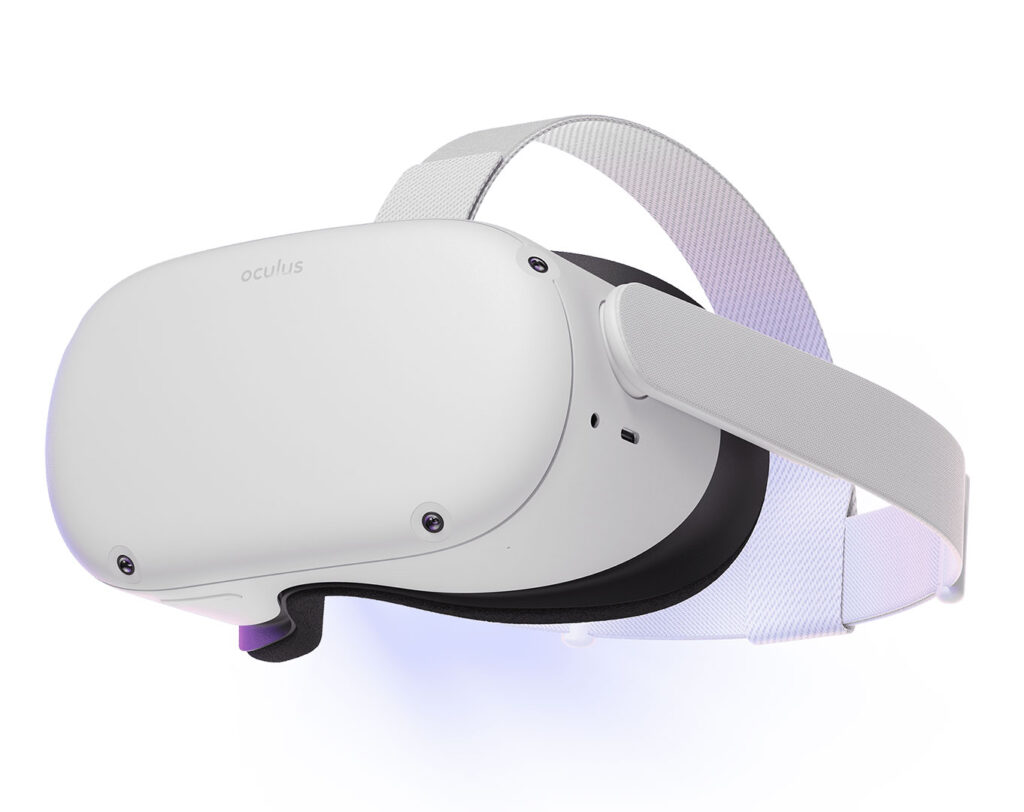 Meta has decided to lower the price of Quest 2, actually. From June 4th onward, you can buy them for between $300 and $350, depending on the version, which means they plan for Quest 2 to remain relevant. Also, this will be an exciting time for VR as Meta and Apple are direct competitors, and Apple happens to have launched its long-awaited headset on June 5th. Now, all the business stuff aside, what does this mean for our favorite industry? Well, competition is good. And when companies start competitions, it usually means that we, the consumers, get better products at (hopefully) lower prices.
Meta Quest 3 is about to change the VR Porn game! So whether you're into mind-blowing VR porn videos or wild adult gaming adventures, the Meta Quest 3 has got you covered. 
One of the coolest things about the Meta Quest 3 is that it's fully compatible with all the awesome content from its predecessor, the Quest 2. That means you'll be able to enjoy all your favorite Quest 2 experiences on this new and improved device. Talk about a smart move by Meta! Meta Quest 3 Porn will be crazy good, I'm sure!