Quick & Easy: Is BaDoinkVR worth it?
Guaranteed premium quality!
More than 650 exclusive VR porn videos
Stunning visuals
Access to over 10,000+ porn videos
2 new releases every week
BaDoinkVR was one of the first VR porn companies. The site was around before full VR porn started being a thing, and they have kept evolving ever since! Back when they started, there weren't many similar sites, and the technology wasn't available to everyone.
Together with its sister sites: ⇒ KinkVR (Review), ⇒ VRCosplayX (Review), ⇒ BabeVR (Review) and ⇒ 18VR (Review), they have been making waves in the VR Porn industry for a long time!
What kind of content does BaDoinkVR offer?
In a nutshell, the content is amazing! As well as covering the hottest and most popular pornstars, they make sure their roster is diverse. So, no matter if you like ⇒ Asian chicks, ⇒ Ebony queens, American, British, girls with ⇒ big tits, natural or fake, ⇒ big butts, ⇒ blondes, ⇒ brunettes or redheads, you'll find them all here! And boy are they awesome!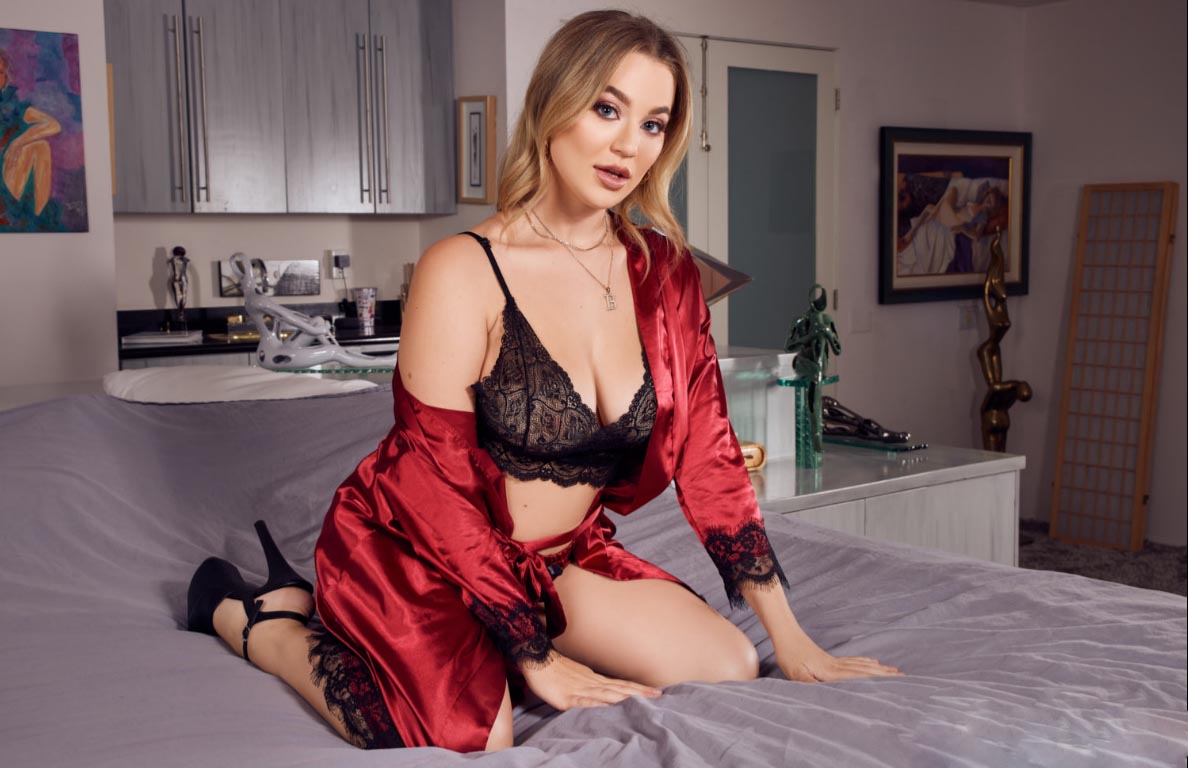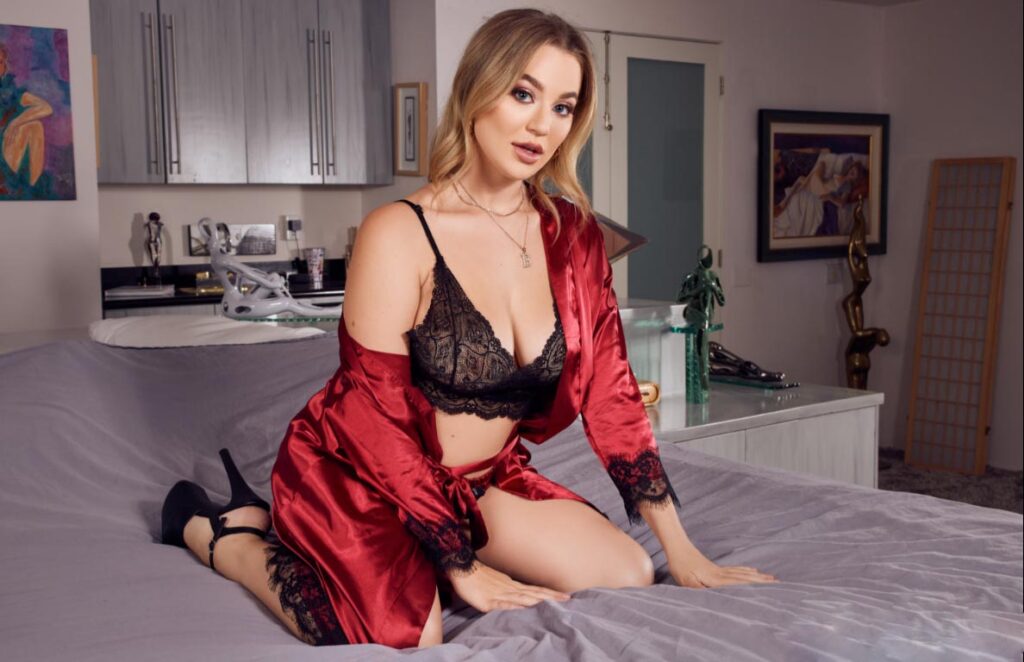 It's not only hot girls that they offer. They cover a lot of fetishes as well. So if feet, stepsisters, stepmoms, BDSM, or cosplay is your thing… these dudes have got you covered. With so many different scenes and models you can choose from on this website, you would really have to try to find something you don't like! A great thing about this site is that they also offer (and you don't see nearly enough sites doing this) the Female POV as a category. This amazing studio is thinking about all of us porn freaks out there! But their awesomeness doesn't end here - they will give you a free video if you are new to VR Porn, so you get an awesome introduction to the insane amount of fun that VR Porn offers. And what a video it is! You get a free scene with one of the hottest pornstars today - Adriana Chechik! I watched the video twice, by the way. 🙂
I'll rate their content 5/5.
Does BaDoinkVR offer a good variety of models and scenes?
With BaDoinkVR's catalog, you can choose from a wide variety of niches. If you are looking for ⇒ MILFs, ⇒ lesbians, ⇒ orgies, ⇒ teens, ⇒ cosplay, ⇒ creampies, office sex, festive seasons, teacher sex, yoga sex, etc., look no further!  Such a variety of titles will keep your sexual desire satisfied and keep you coming back!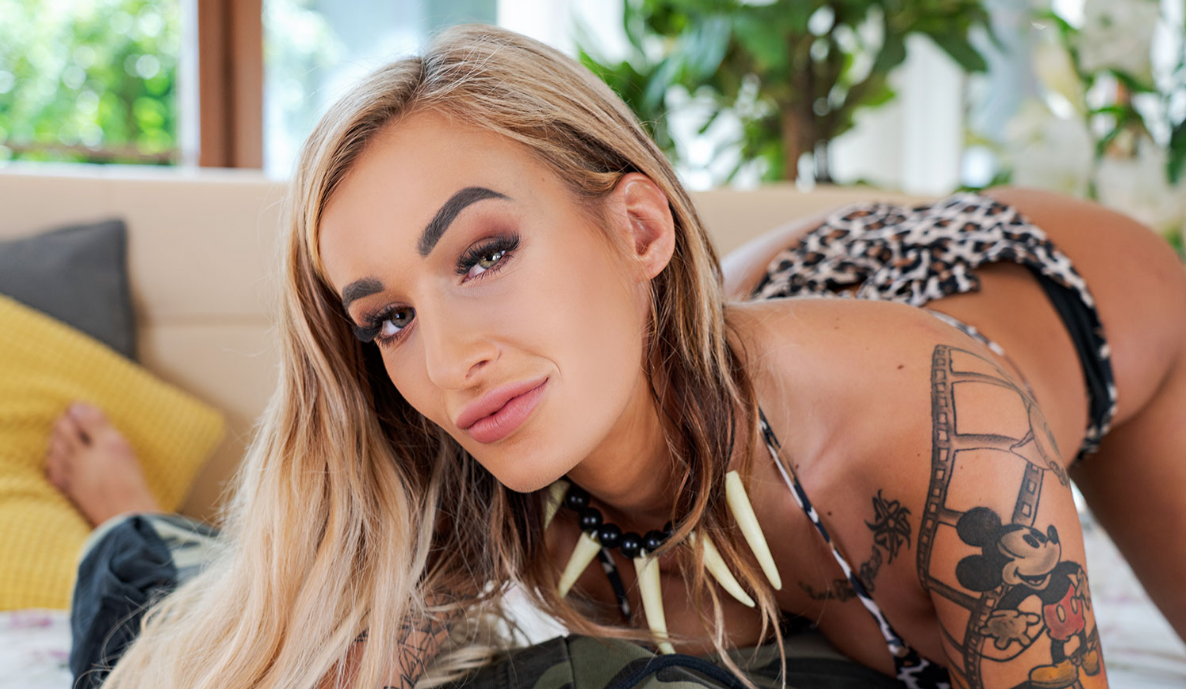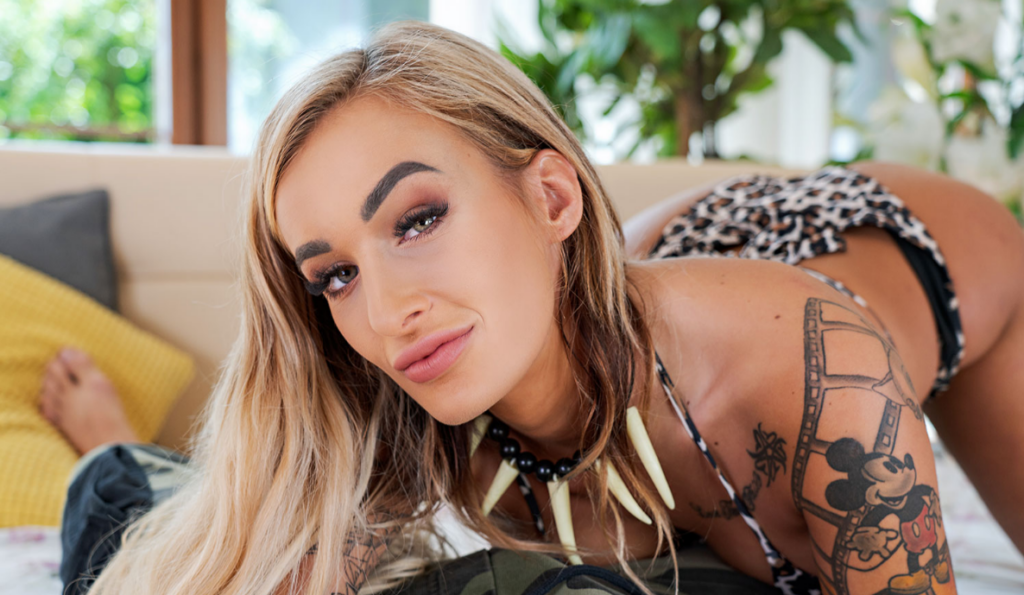 Another way they keep it interesting is with their AMAZING cast. Due to their limited finances, smaller studios struggle to get the best pornstars. However, established brands like BaDoinkVR are able to attract big names and keep their subscribers happy with a constant stream of hot, steamy scenes with goddesses such as Abella Danger, Jesse Rhodes, Reagan Foxx, Venus Afrodita, Susy Gala, Canela Skin, Nia Nacci, and more. All of them ready to show you what it feels like to be the luckiest guy on this planet! AND you'll get to fuck more than 280 of those flaming-hot babes! I mean… Go BaDoinkVR!
For their variety, I'll afford them a clean 5/5.
BaDoinkVR's Audio and Visual Quality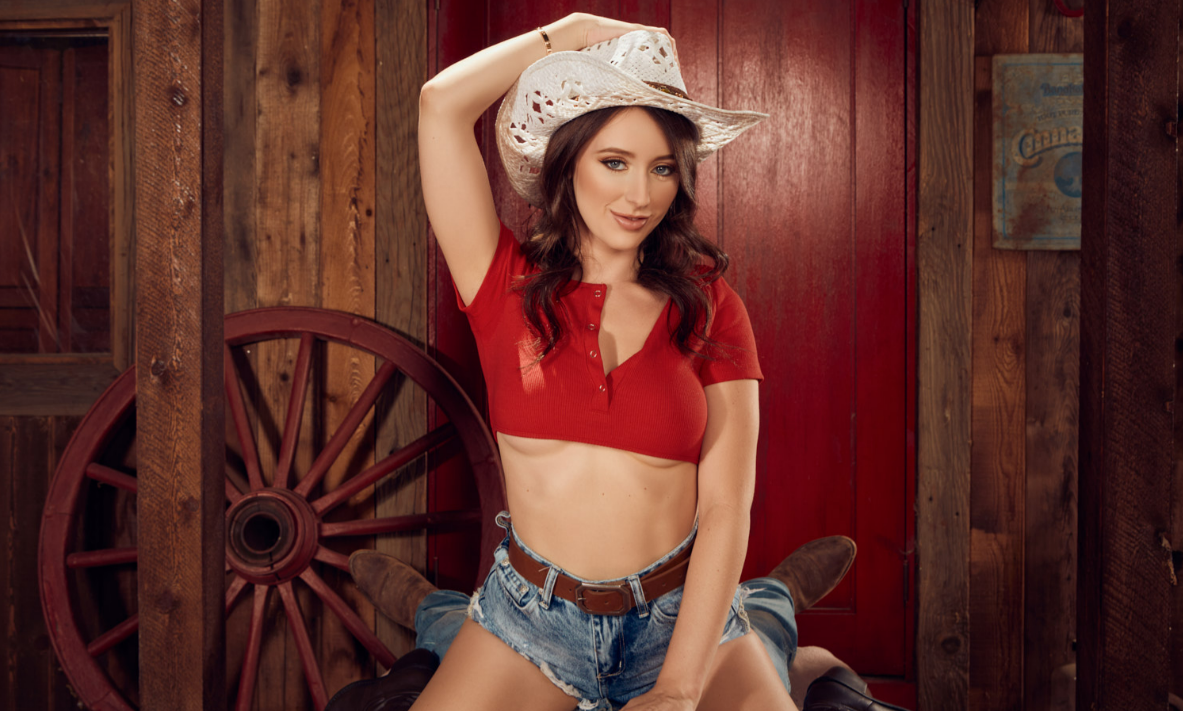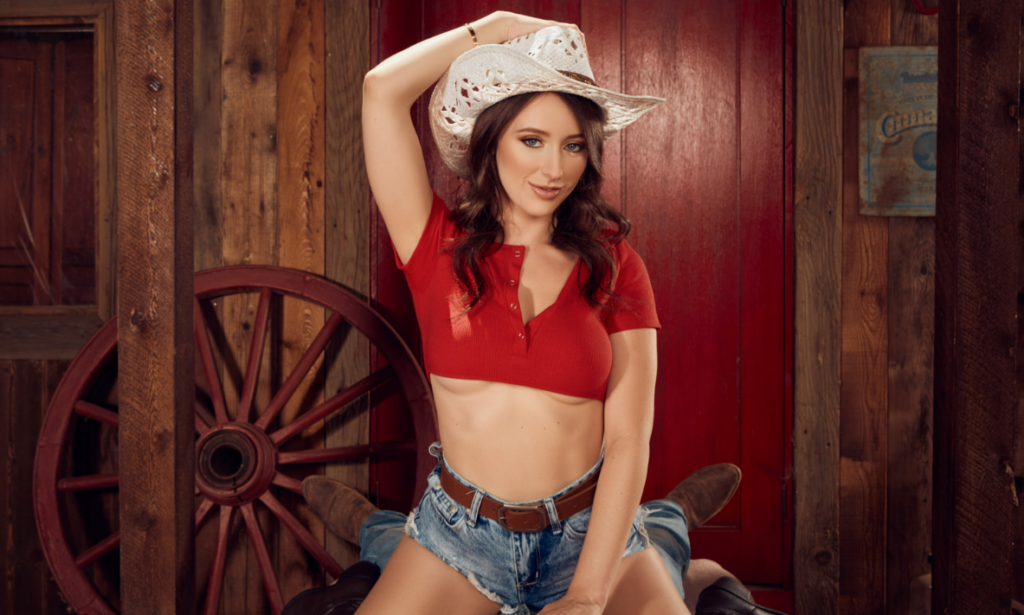 At BaDoinkVR, you can watch videos at 7K resolution, one of the highest in the business. Those videos come in 3D with a 180-degree field of view (FOV) and binaural sound. And the sound is a completely different story! It's really easy to believe that the models are right there in the same room as you. If you're wondering about frames per second, all their videos run at 60 FPS. 
Over time, the editing and camera positioning of the videos have improved. It comes with acquired expertise, as They are among the studios with the best visual quality in the business. The way they used locations, sex positions, and lighting to make their films was astounding!
For visuals, I'll rate BaDoinkVR 5/5.
BaDoinkVR has been around for a while. Founders created a huge network of porn sites, both in VR and in non-VR. Their VIP network provides access to more than 10,000+ videos with a subscription. Currently, there are two new videos on the site every week.
They only want to give their subscribers the best, so they take on the most popular pornstars. Likewise, they were able to upgrade to 7K resolution from 4K. Finally, the site participates in discussions on social media and on different forums, which we always appreciate. They share amazing photos of their models on their Instagram, for example, and they are open to hearing your suggestions! Tell them what you need because they listen to their subscribers!
Overall, BaDoinkVR has a very bright future.
The design of BaDoinkVR and all their group sites is simple and very easy to use. On the home page, you'll find The Top Rated Videos, The FREE Video they offer as an introduction, and the selection of their Finest Porn Stars. Color choice and use of white space make for great aesthetics. The VIDEOS page showcases the list of videos currently featured on the site. You can further filter the content with Category, and Post Date and to make things even easier, they let us either choose a list or grid view.
Similarly, you can filter the Girls page by the first letter of the model's name, but the sorting options are limited to alphabetical order. You can always check out the Newest Pornstars category for new faces on the block. Finally, they also included a search bar, which is always appreciated!
If you need any help with your headset, BaDoinkVR also offers handy Guides under the Support page. They offer help with different headsets like ⇒ Windows Mixed Reality, ⇒ HTC Vive, ⇒ HTC Vive Flow, ⇒ Oculus Rift, ⇒ Google Daydream, ⇒ PSVR, ⇒ Samsung GearVR , ⇒ Quest, ⇒ Quest 2 and more). Practically, whichever headset you use, they've got you covered! Of course, for any additional info on how to set up your device to watch VR Porn, check out our  ⇒ Guides on How To Watch VR Porn on every device! Thanks for that, guys! 
BaDoinkVR gets 4.5/5 for design and user experience from me.
How expensive is BaDoinkVR?
We all know that there is no such thing as good free VR Porn. 
BaDoinkVR offers four different subscription options on the site: 1 Day Trial, Monthly, Yearly, and Lifetime. You can stream on your phone and download one file with the 1 Day Trial. Basically, it costs $1.00 and lets you test the site out.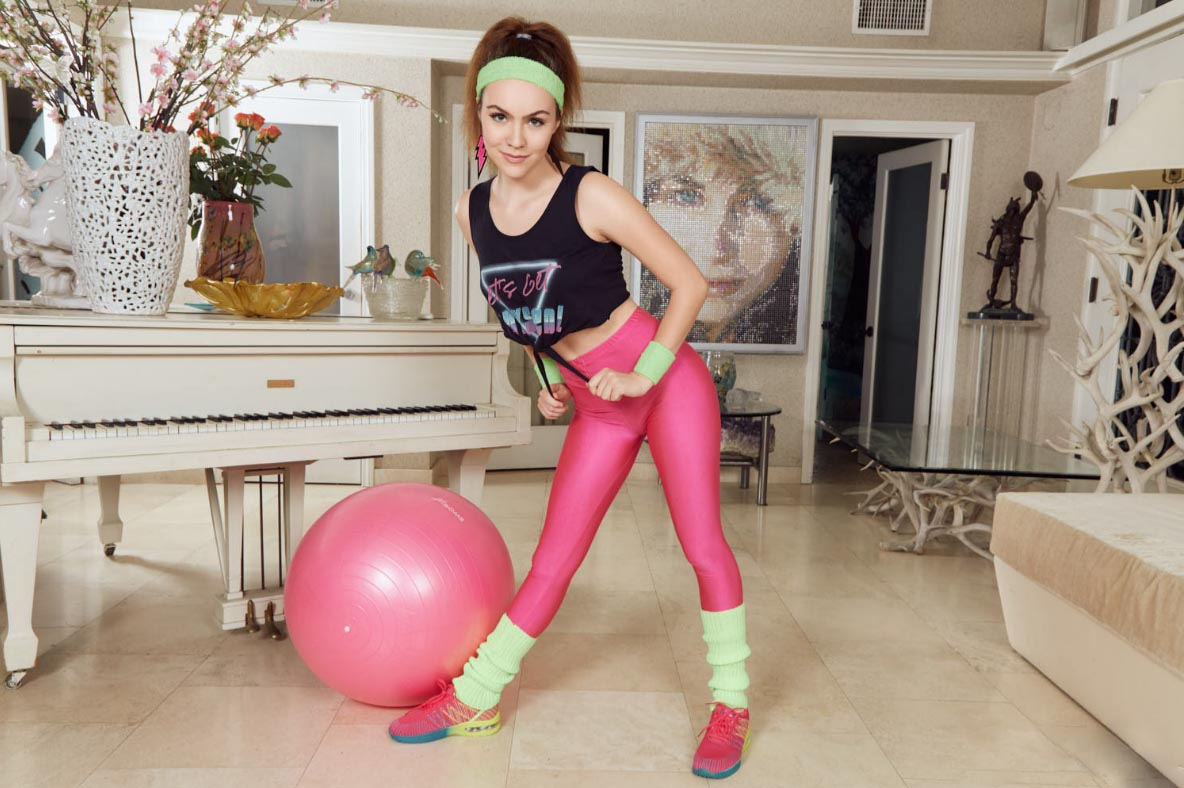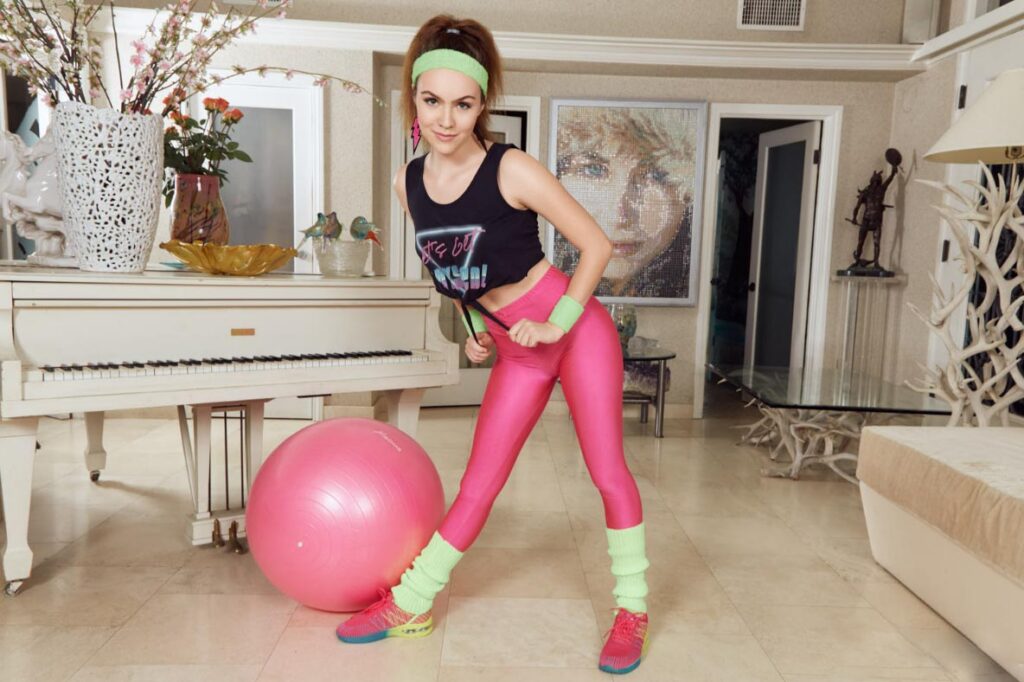 You get unlimited streaming and downloads with monthly and annual subscriptions. The monthly sub costs $24.95 per month. It's only $7.50 a month for a yearly subscription. Additionally, subscribers get access to over 10,000 porn videos through their VIP network with monthly and yearly subscriptions. VR sex cams are also included in the subscription. I mean... what more can you ask for?
Payments are safe and secure, and they offer complete anonymity. For this price, it's a huge bonus, and I think it's worth it for porn addicts. New offers come out pretty often, so it's easy to keep up with them.
Straight guys who love hot pornstars - you can't go wrong with BaDoinkVR. Easy decision!
Conclusion - Is BaDoinkVR worth it?
In conclusion, BaDoinkVR offers great value for the money they ask. The catalog is huge, and they offer a lot of variety. Add some of the best pornstars out there, and the amazing audiovisual quality, and you've got a winning ticket!
This studio's been around for a while, and they're planning to stay. So it's safe to say that they'll try and satisfy any needs of their subscribers. The only thing that matters is that BaDoinkVR keeps offering high-quality content! 
BaDoinkVR offers WORLD-CLASS VR Porn with THE BEST pornstars in the world + a HUGE network of sites! BaDoinkVR is one of the best VR Porn sites out there with a long-standing reputation!