We recently reviewed the ⇒ Kiiroo Pearl2+ (Review) and all the upgrades it got compared to the previous version. Today, we've got something even more advanced! Presenting Kiiroo Pearl3 - The world's best G-spot vibrator with top-of-the-line features and touch-sensitive technology you'll absolutely fall in love with!
Kiiroo Pearl3 is the latest vibrator from the Pearl family. And let me tell you, with every new version, this vibrator is becoming better and better! So, the Pearl3 is a super high-tech vibrator that can be used for internal (G-spot) and external (Clitoris) stimulation. And it works its magic like an absolute pro!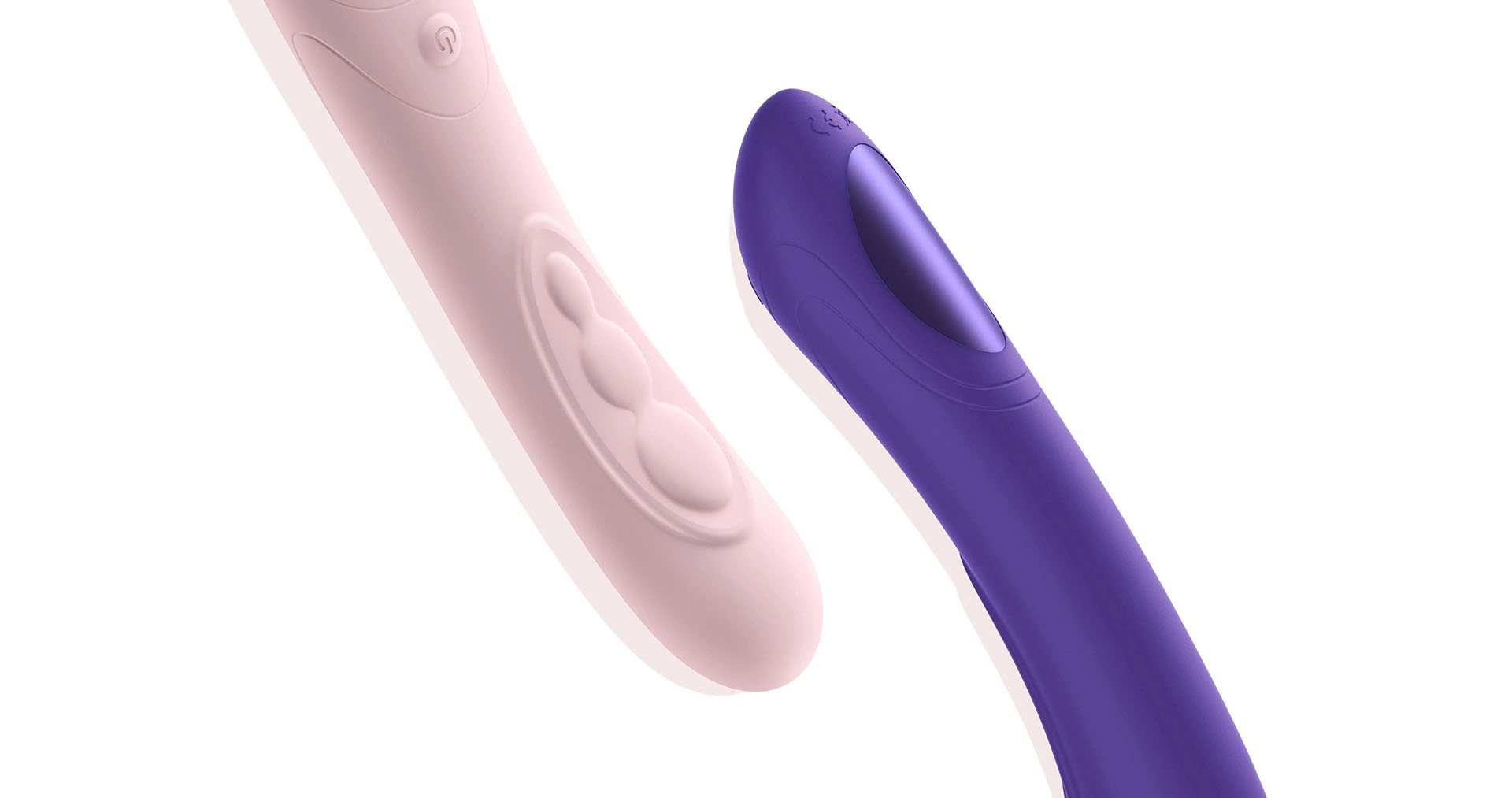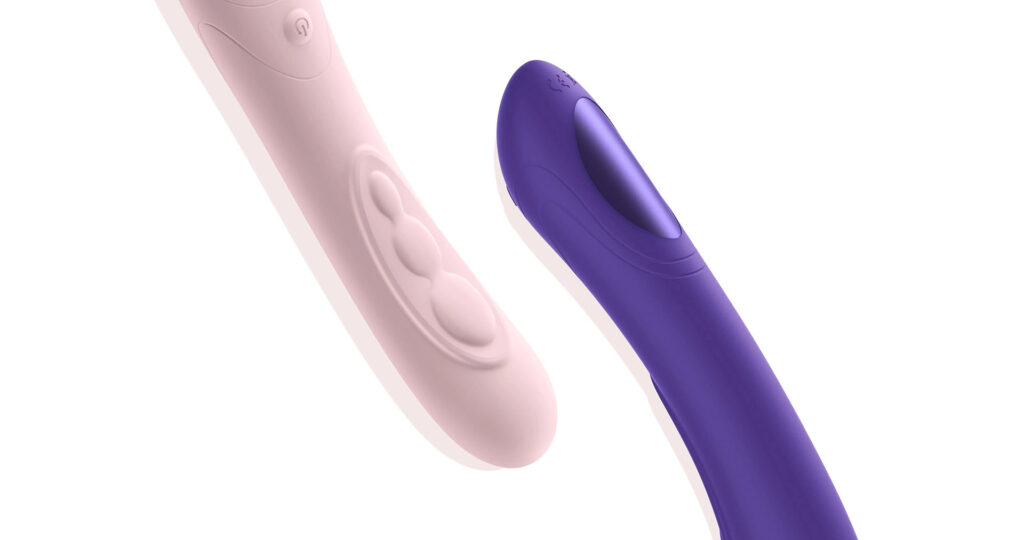 Kiiroo's Pearl2 is legendary, no doubt about that. Now, where the Pearl2 and Pearl2+ have the same shape, Kiiroo added some new bumps to the Pearl3. These bumps are there to direct the vibration better to those specific points and give you an even more intense stimulation. So just imagine that perfectly curved Pearl2 shape that's designed specifically to give your G-spot the treatment of a lifetime. Now, add those new bumps. There are three of them, and their sole purpose is to stimulate the G-spot as best as possible. And you won't be working alone here. This is a smart vibrator. The pads we mentioned actually sense how your body moves and then adjust the vibration intensity and pattern accordingly.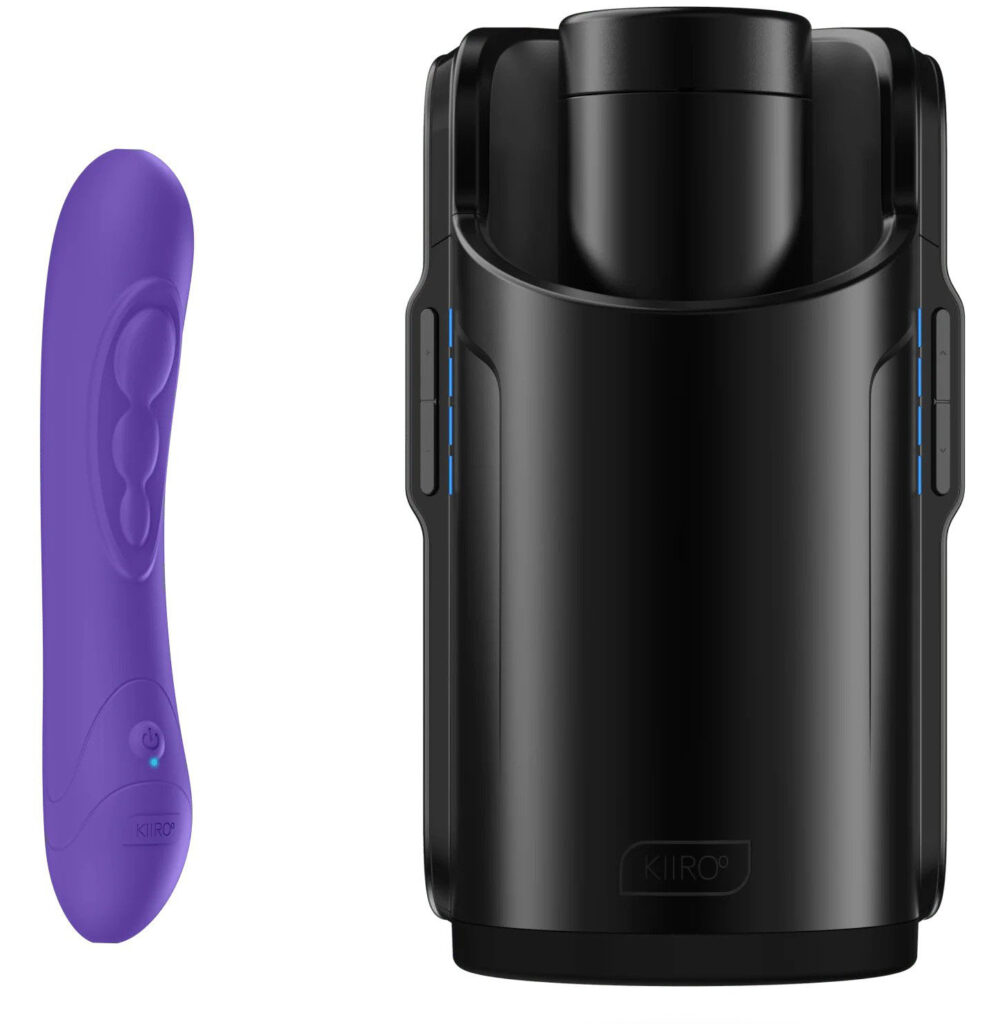 Naturally, Kiiroo Pearl3 can connect with interactive platforms and other VR Sex Toys as well. If your partner, for example, has a ⇒ Kiiroo Keon (Review) or a ⇒ Keon Sex Machine (Review), you're in for a treat because you can sync these devices perfectly and have long-distance sex like never before! The same goes for ⇒ Onyx+ (Review), ⇒ Titan (Review), and ⇒ Pulse Solo (Review). You can even sync two Pearl3 or Pearl2+ vibrators! Perfect for lesbian couples! 
Now, if you're wondering about the noise levels that the Pearl3 makes, don't worry; it's not too loud. Of course, it's not the quietest thing out there, but it surely won't wake up your roommate. There are quieter vibrators out there, but you won't find one that's so adaptable. If you've ever complained about a toy's lack of vibration power (especially in the tip), Kiiroo Pearl3 is for you.
How is Kiiroo Pearl3 different from its predecessors?
Kiiroo Pearl3 has some awesome upgrades that'll seriously boost your pleasure game. Obviously, the new colors are the first aspect you can notice, so now, you can also have your toy in purple or pink. But that's just the start of it. The real magic happens when you get hands-on with it. We already mentioned the added pads, so you can expect some super responsive masturbation sessions. As soon as you insert your Pearl3, the party starts.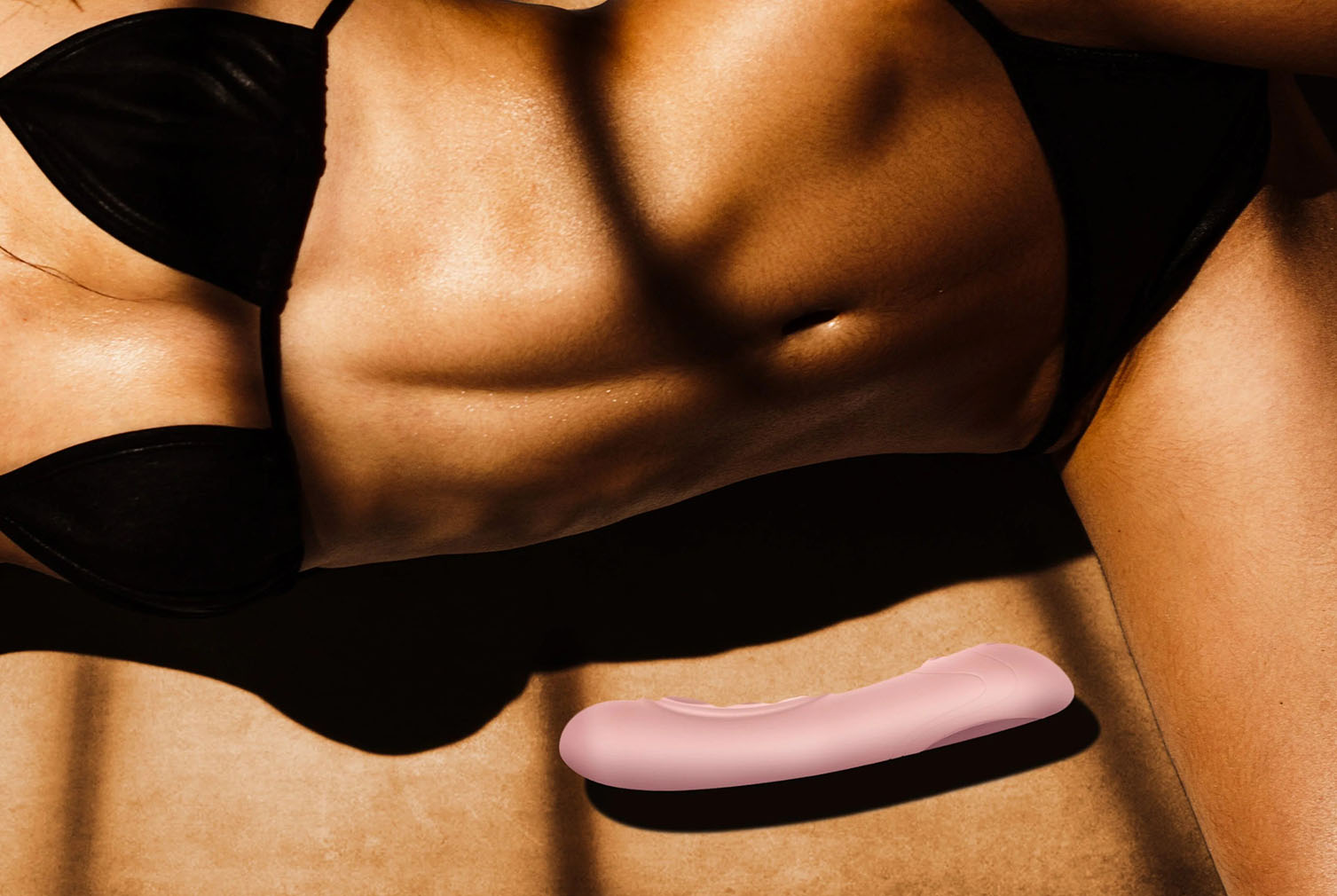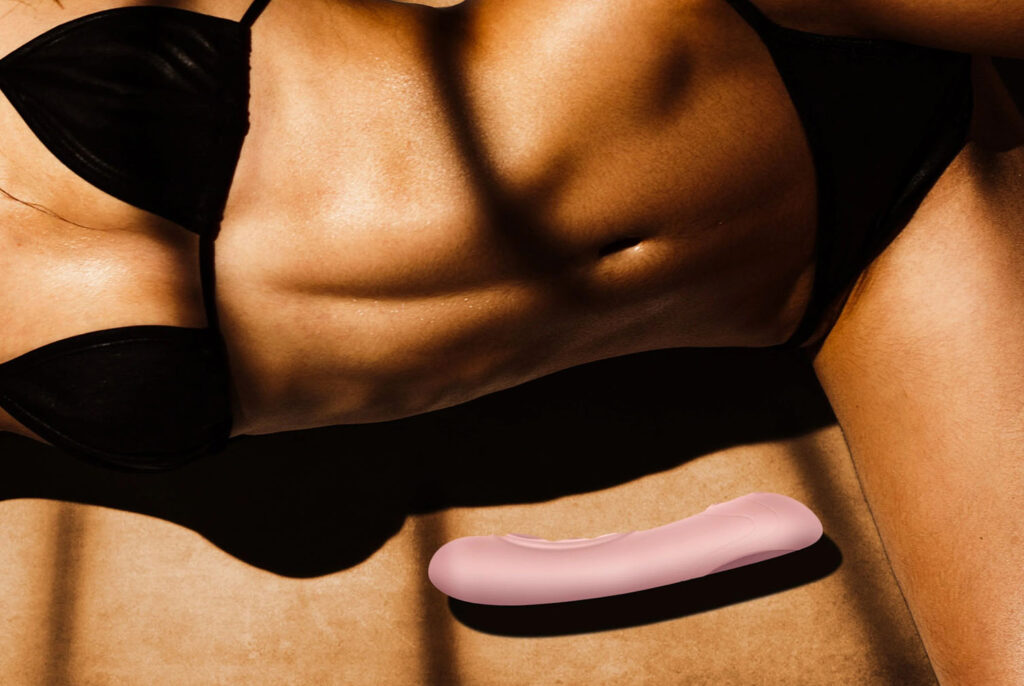 And the best part? Kiiroo has extended the battery life to a solid 3 hours. So, if you are into those extra-long sessions, Kiiroo Pearl3 is the way to go because it will handle those 3 hours like a pro. So whether you're an amateur looking to keep the fun going or a pro who likes to push the limits, Pearl3's got you covered. It's additions like this that make ⇒ VR Porn for Women so awesome!
And speaking of the professional side of masturbation, this awesome toy will come in handy to many webcam models. With the previous version, Pearl2+, you could squeeze an hour and a half of constant use out of it. That's good on its own, but when you have 3 hours of constant running time, those tip jars can stay open for twice as long! And that's awesome for everyone - from the models to the folks on the other side of the webcam. As the models can give you control of the toy, you'll have much more time to control it and enjoy their content! Win-win!
How do you use Kiiroo Pearl3?
There are 3 modes of use for the Kiiroo Pearl3: Bluetooth mode, Touch Sensitive Mode and Pattern mode.
Bluetooth Mode
Bluetooth mode lets you connect your toy with your favorite ⇒ VR Porn Videos or other toys. You will need the FeelConnect app here, so download it and create an account. After that, you need to connect your phone and toy via the app (The app will give you all the necessary instructions).
Syncing with porn Videos on your Desktop:
Turn on your Pearl3. Press and hold the Power button for about 4 seconds. When the indicator light is blue, you are in Bluetooth Mode.

Enter the FeelConnect app on your phone and log in.

Click "Connect Device" (make sure your Bluetooth is ON).
When your device appears on the screen, select "Connect" and follow the onboarding process.
Click the Plus button in the top right corner, and select "Website." A QR code scanner will appear on your screen.

On your Desktop, go to your favorite VR Porn Site and subscribe/log in.

If you still haven't decided, here's a list of ⇒ The best VR Porn Sites in the world!
 Click on "Sync Toy to Video."

A QR code will appear, and you need to scan it with the FeelConnect app.

Enjoy the ride!
Note: If you're using your phone, after step 5, go out of the FeelConnect app and go to your favorite VR Porn Site, and just Sync your toy to the Video.
Syncing with a partner's toy:
Turn on your Pearl3.

Enter the FeelConnect app on your phone and log in.

Click "Connect Device" (make sure your Bluetooth is ON).
When your device appears on the screen, select "Connect" and follow the onboarding process.
Click the Plus button in the top right corner, and select "Partner."
Type your partner's username and tap on "Send Request."
When your request is accepted, your partner will appear in the "Partner" section.

Enter chat with your partner and click the Plus button next to the messenger bar to share devices.

Have fun!
Touch Sensitive Mode
This mode enables the Kiiroo Pearl3 to react with the pressure it feels from your body. In a nutshell, it will respond to your body's movements and set the vibration intensity accordingly. When you turn on your toy, it will automatically enter Bluetooth Mode. Click the Power button again to switch to Touch Sensitive Mode. When the indicator light turns white, you're there.
Pattern Mode
Pattern mode is straightforward. You'll need to press the Power button for the third time to enter this mode. Here, you can go through the vibration patterns in the toy and find the one that suits you to make your solo play a blast! When the indicator light is purple, you are in Pattern Mode.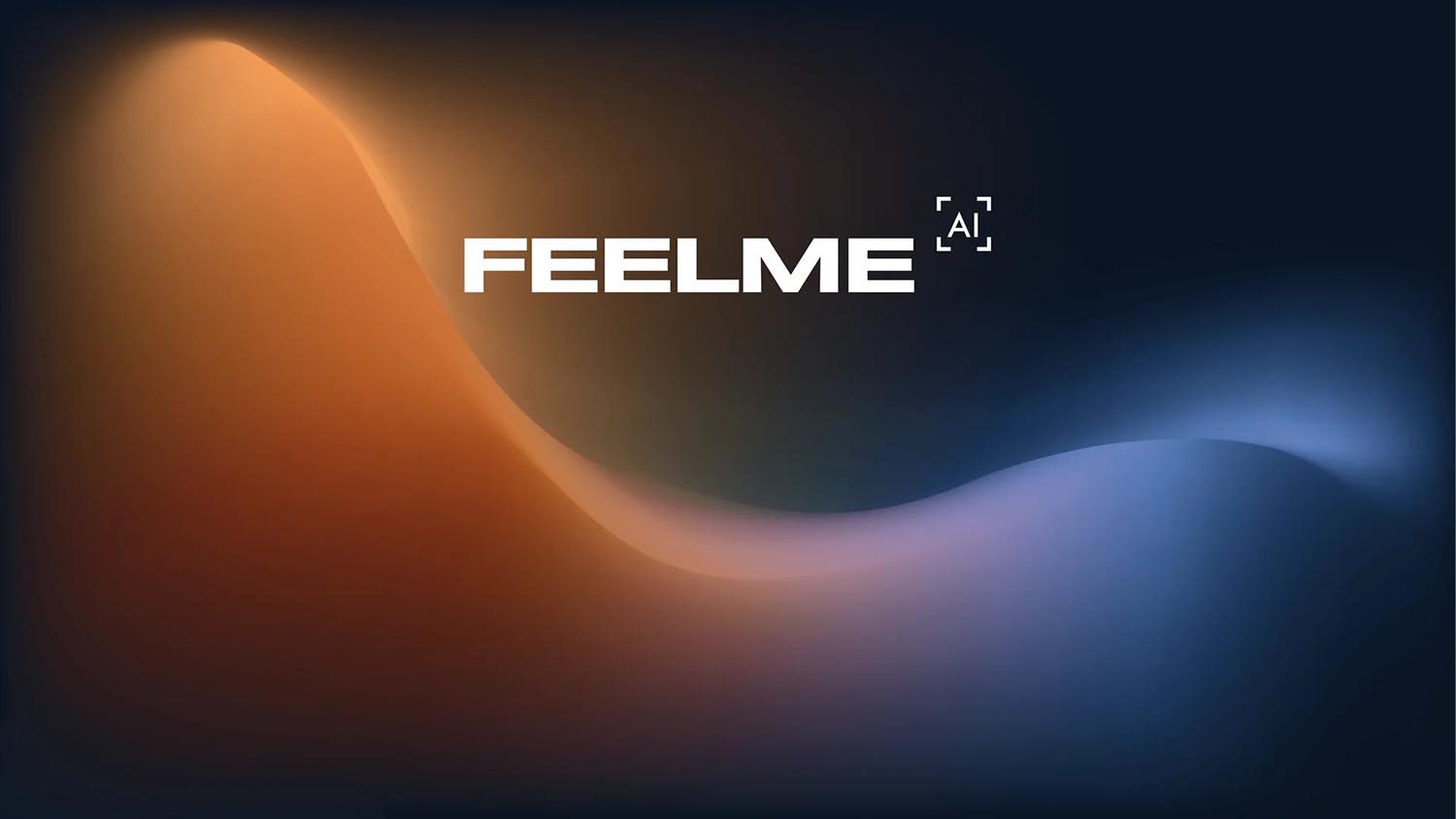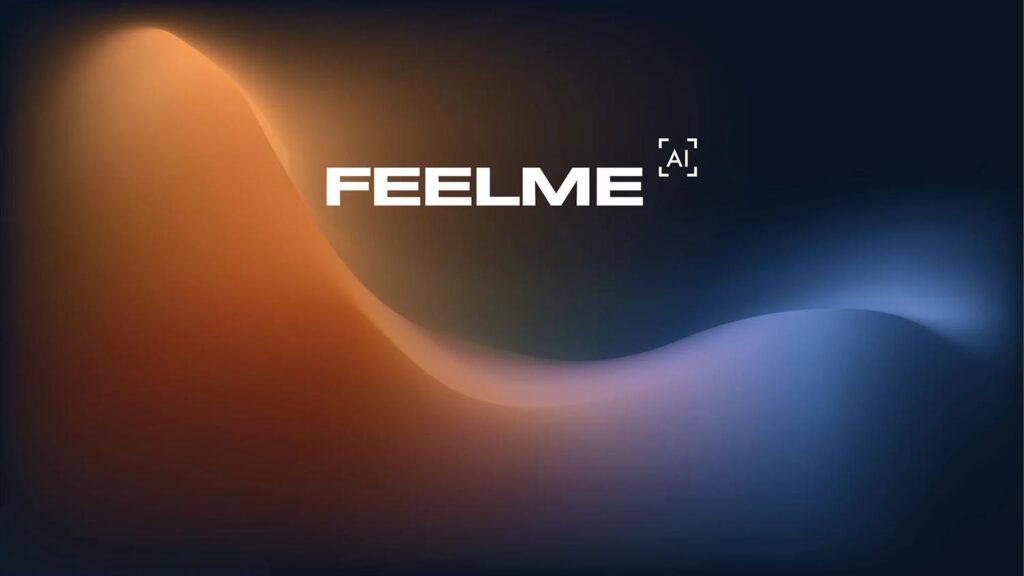 Make sure you also check ⇒ FeelMe AI (Review)!
This revolutionary AI tool is set to change the porn industry forever! Or at least the way we experience it. FeelMe AI takes any porn video and turns it into an interactive experience! Oh, we've been waiting for something like this for a long time! 
Kiiroo Pearl3 comes to your doorstep very discreetly. This is a must for any serious Sex Toy company. Nobody but you will know what you ordered, and until you open the package, not even you will know what's inside.
When you unwrap it, you'll find your Kiiroo Pearl3 vibrator inside, along with a USB charging cable and a user's manual. What's really cool about this manual is that it's printed directly on the cardboard holding the toy. No additional papers and no complicated instructions. And less waste, which is always good!
The charging cable is exactly the same as with the Pearl2 and the Pearl2+, so they are compatible. You can charge all three toys with the same cable. Neat!
Is the cleaning process easy?
Cleaning the Kiiroo Pearl3 is super easy. Basically, you just need to use some gentle soap and warm water, and that's it. Of course, you should always put some time into maintaining your toys and make sure they are thoroughly cleaned. As the Pearl3 is entirely waterproof, you can rest easy knowing that there's no way to mess up anything inside if you submerge it in water.
Conclusion: Do we recommend Kiiroo Pearl3?
Kiiroo Pearl3 is a fantastic vibrator. It comes with a pedigree, so you know high quality is guaranteed. Kiiroo is a leader in the industry, and they don't joke around with their products' quality. 
Whether you're just looking for some fun and to spice up your solo game, or you're looking for a vibrator that can stand 3 hours of webcam time, don't waste another second because you'll absolutely fall in love with this cool toy!