If you're into VR Porn and teledildonics, you must have heard of ⇒ Kiiroo Keon (Review). It's a legendary VR Sex Toy that's widely regarded as the best in the world. On the other hand, if you're just starting your VR Porn journey and looking for tips, you've come to the right place. Either way, I want to introduce you to Keon Sex Machine - a version of the Keon aimed at the female audience, and it's causing a lot of buzz in the industry! 
But is it any different than the Keon for men, and what exactly makes it special? Read on.
What is Keon Sex Machine?
Keon Sex Machine is the female counterpart of the best VR Sex Toy - Kiiroo Keon. Keon is an automated masturbator famous for its excellent high-tech design and adjustability. You can adjust the stroke length and stroke speed to fit your preferences perfectly. The build quality is great, and it's super easy to clean. It's got everything you need from a sex toy.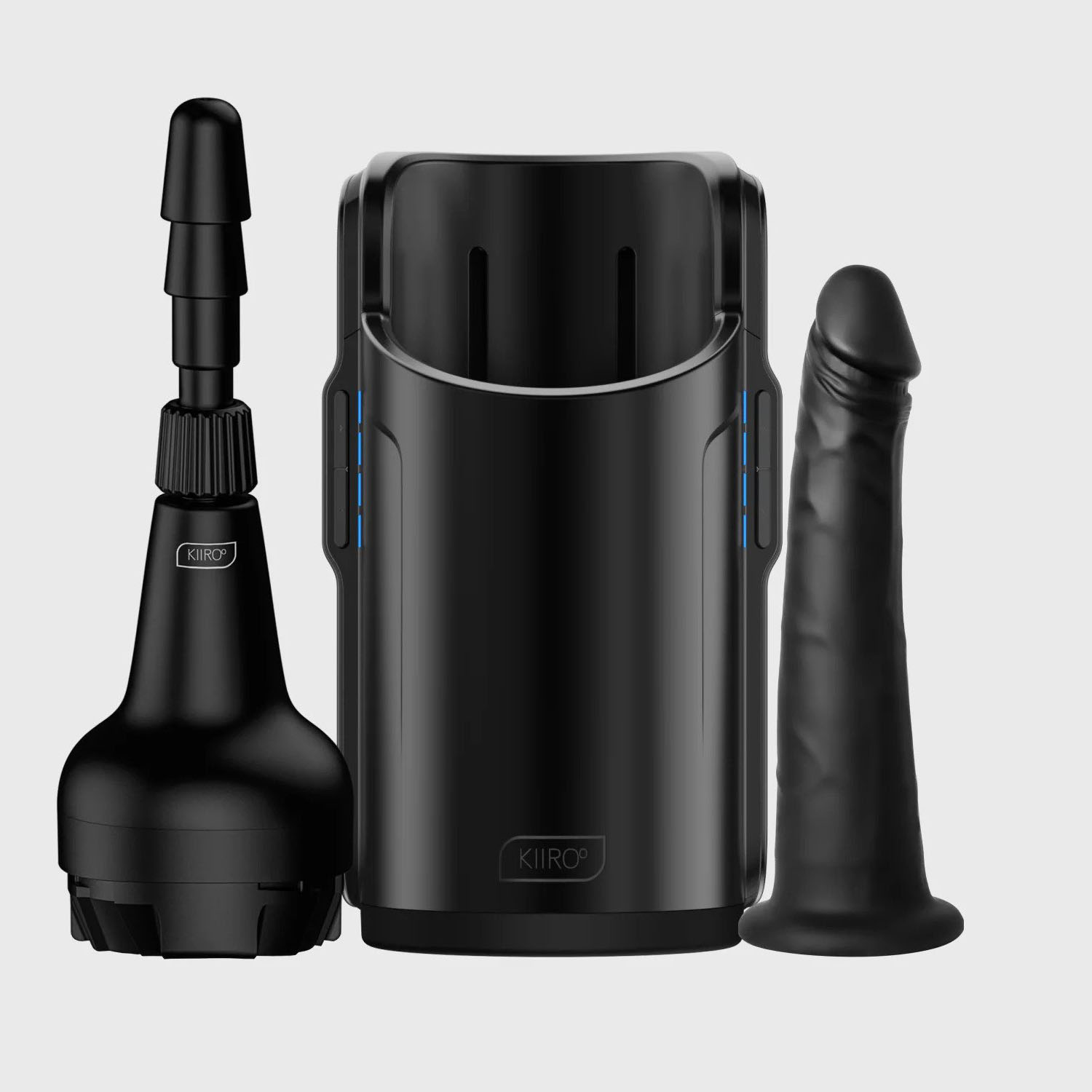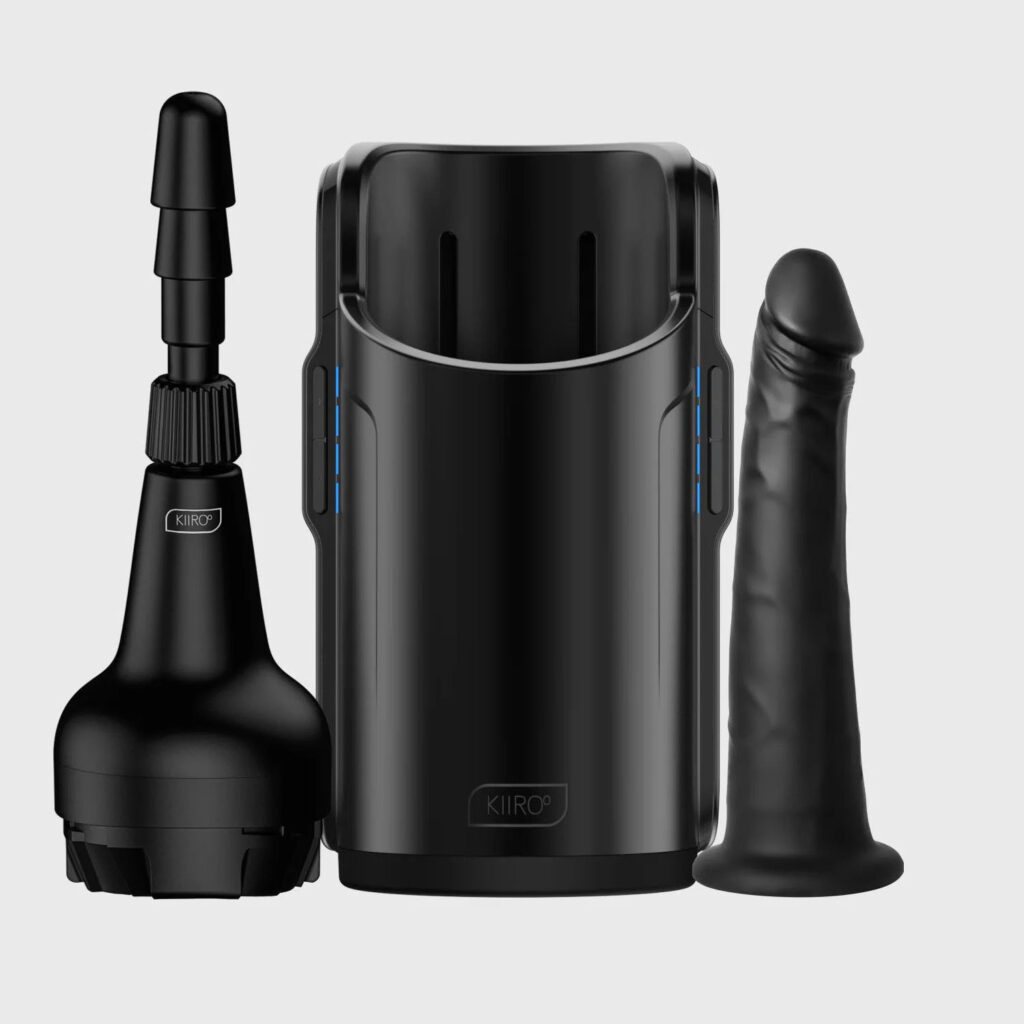 Keon Sex Machine is the same but comes with a twist. It's got the same body as the original device; it's just the adapters that are different. Kiiroo Keon uses strokers as adapters for men, with Real Feel Stroker being the default sleeve. Of course, you can upgrade it with the ⇒ FeelSensation Stroker (Review) or even the ⇒ PowerBlow (Review) for maximum pleasure. On the other hand, the Keon Sex Machine comes with a dildo adapter. Technically, you still get the same motions and adjustability range. The only difference is that Keon is meant to stroke, and Kiiroo Sex Machine is intended to penetrate. 
So, what you are getting here is a state-of-the-art mini fuck-machine with a lot more to offer than simple penetration! Of course, if you already own a Keon, you should know that you can buy the dildo adapters and the dildos separately as well.
What makes Keon Sex Machine so good?
So, we already said that Keon Sex Machine comes with a dildo in the box. But it's not the only one you can use. We all have our favorite sex toys, and I'm sure you have that one dildo that's particularly dear to your heart. That's why you must know that Kiiroo Sex Machine is compatible with any vac-u-lock system dildo. So you can just easily replace the default one and use your favorite! And don't make the mistake of thinking this toy is a one-note pony because you can tailor your experience to fit your exact preferences. If you like it slow, sure, you got it. If you prefer hardcore, fast and deep action, go for it! The speed and the thrust length are fully customizable, so feel free to experiment! Moreover, you can also get a Keon Table Clamp for a hands-free experience!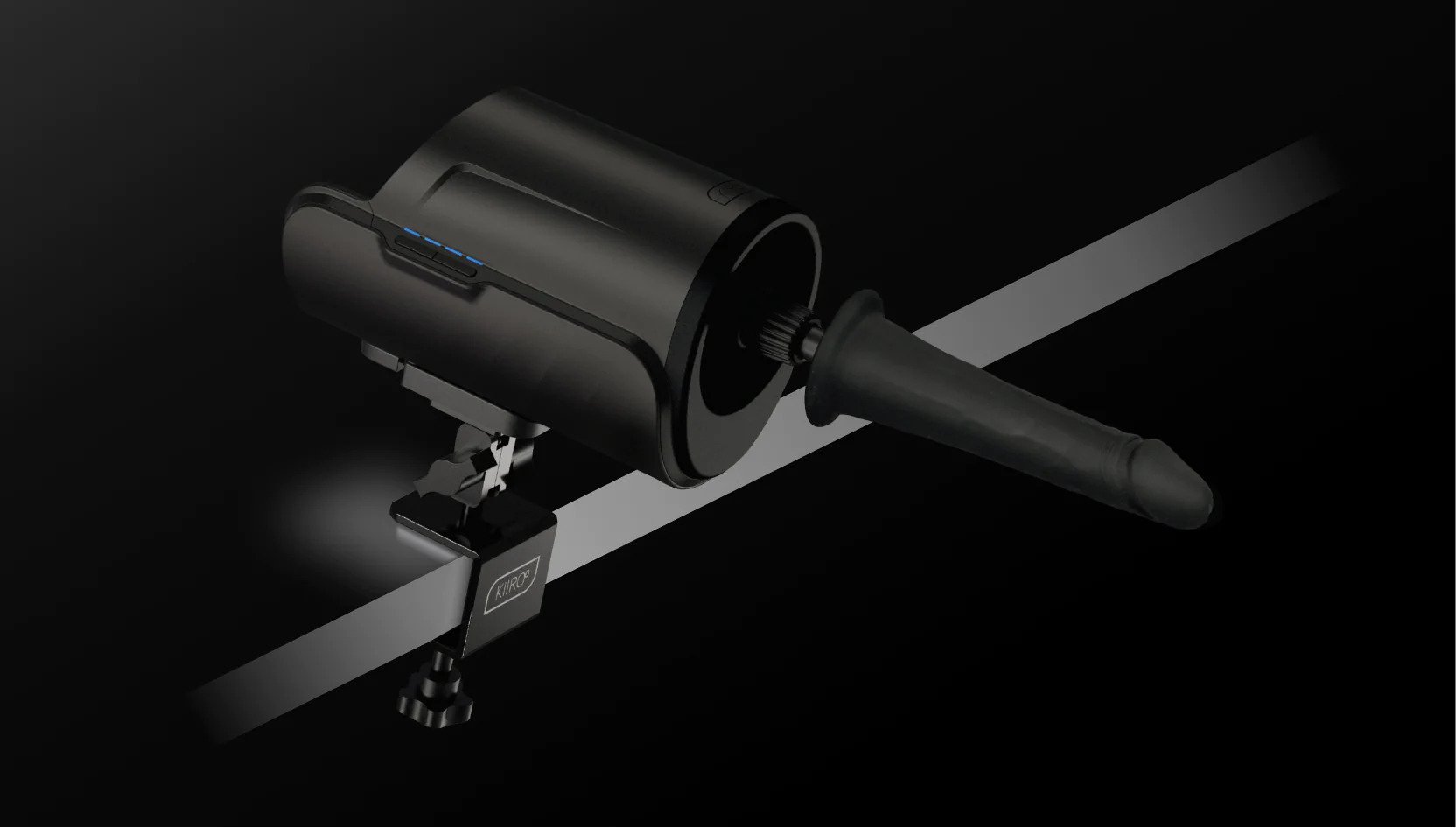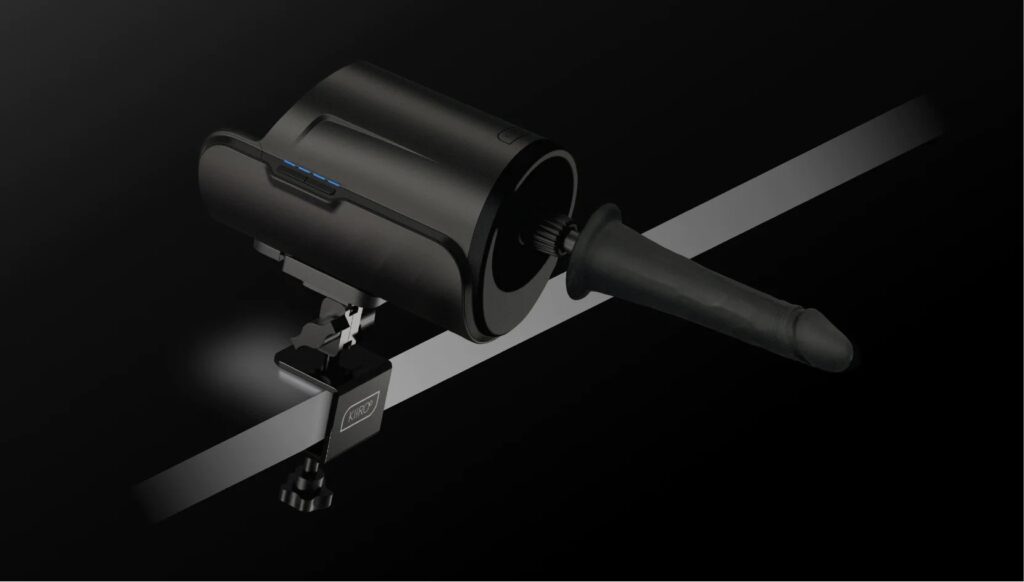 And that's not all! One of the best things about this incredible device is the ability to connect with another Kiiroo toy for those long-distance moments with your partner. Or, if you've ever fantasized about being penetrated by your favorite pornstar, here's your chance because Kiiroo Sex Machine can also connect with ⇒ VR Porn Videos!
This nifty gadget may well be a dream come true regarding ⇒ VR Porn for Women. More specifically, ⇒ Interactive VR Porn videos. These videos allow you not only to watch but also to feel the action in real-time. Speaking of Interactive VR Porn, check out our list of the ⇒ Best Interactive VR Porn Sites out there! These are some of the top sites in the industry, and they practically guarantee a good time!
How do you use the Keon Sex Machine?
Okay, so we've learned so far that you can use the Kiiroo Sex Machine in Manual and Interactive modes.
Manual Mode
Manual mode is straightforward. First, you'll need to assemble the machine. You have three main elements - The Keon, The Dildo Adapter, and The Vacuum Lock Dildo. Here's what you need to do:
Assemble the Dildo Adapter

Place the Dildo Adapter into the Keon and turn counterclockwise to lock it in place. This has proven to be a somewhat tricky part for many users, so keep going if you can't figure it out immediately. 

Take the Dildo and put just a little bit of lube inside the Vacuum Lock System.

Attach the Dildo to the Adapter.

Turn on your Keon and set up the stroke length and speed.

Have fun!
Note: For some users, it's easier to mount the Dildo on the Dildo Adapter first and only then place the Adapter into the Keon. Either way, what matters is that all the elements are secured adequately onto and into each other.
Interactive Mode
In Interactive mode, you can sync Keon Sex Machine with your favorite VR Porn content or other compatible devices (You will need the FeelConnect app here). The device moves in sync with the action on the screen or with the movements of another device in this mode. You can put yourself in the performers' shoes and feel what they're feeling, or you can have some steamy fun with your partner. 
Here's how to use the FeelConnect app:
Connect Keon to a partner.
You can make your toys move in sync if your partner has a compatible device from Kiiroo. It's the perfect way to spice up your relationship. And don't worry about the setup - the FeelConnect app comes with full instructions to guide you through the process. 
Connect Keon Sex Machine to a VR Porn Video. All you need to do is this:
Go to your favorite VR Porn Site and subscribe/log in. If you still haven't chosen, check out our list of ⇒ the best VR Porn Sites in the world.

Log in and scan the QR code provided by the site. 

Once you're set-up, look for the videos with a yellow icon in the top left corner.

Lay back and enjoy the ride!
Note: With some videos, the toy may fall a bit behind. No need to worry because there are tons of scripts available for you to choose from. All you need to do is find the right one that suits your needs!
Control Keon Sex Machine from within the app.
This is just like manual mode, but here, you can experiment with extra controls and easily tweak settings on your phone instead of using buttons. It offers more flexibility than the manual mode!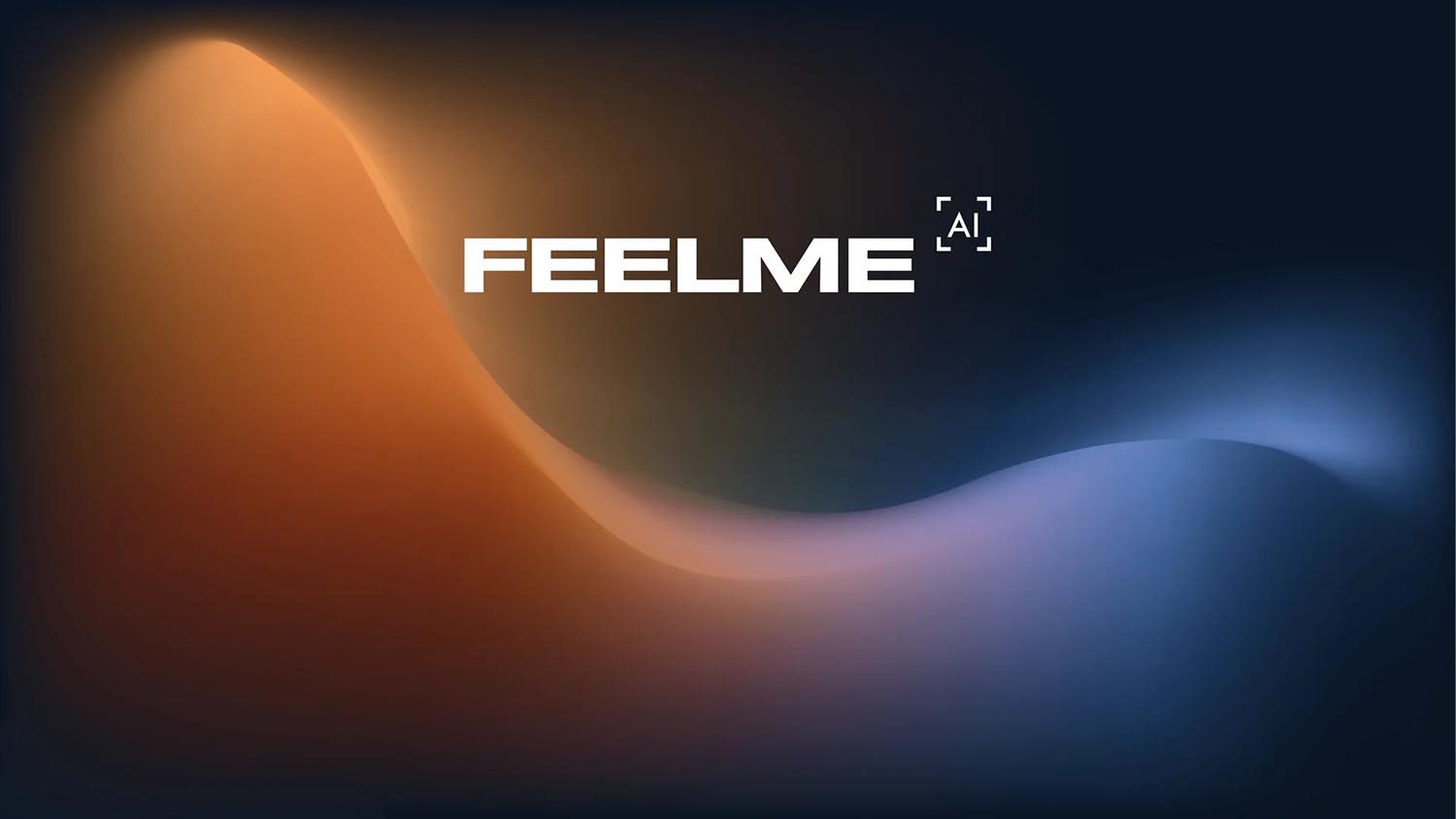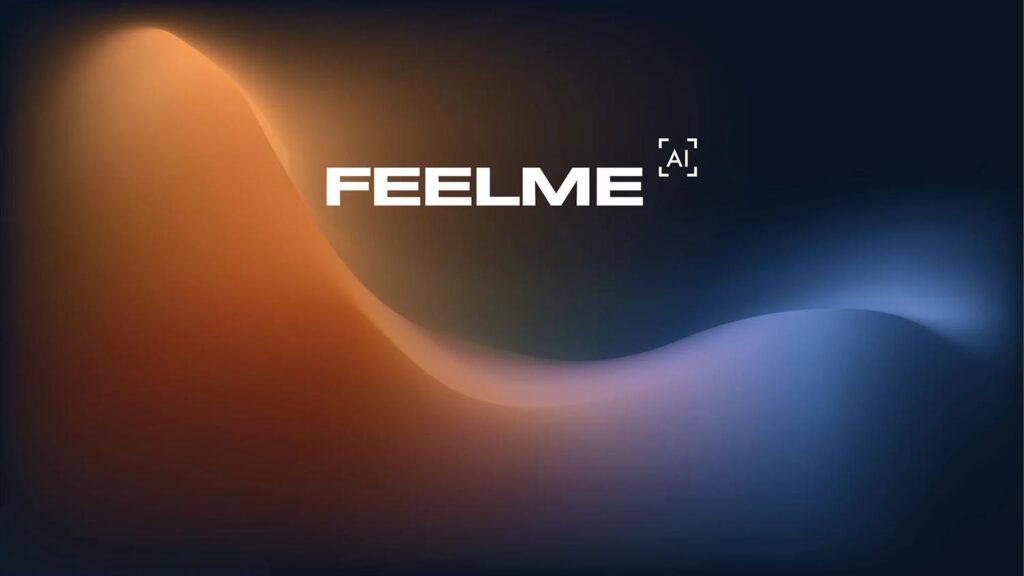 Make sure you also check ⇒ FeelMe AI (Review)!
This revolutionary AI tool is set to change the porn industry forever! Or at least the way we experience it. FeelMe AI takes any porn video and turns it into an interactive experience! Oh, we've been waiting for something like this for a long time! 
What about the battery life?
The battery life on the Kiiroo Sex Machine is somewhat of a weak point of this otherwise awesome toy. According to the official specs, it can last anywhere from 30 minutes to 2 hours, depending on how you're using it. That means you can go full speed for half an hour or enjoy about 1.5 hours of action with moderate use. You need about 4 hours of charging time, so that's something you should definitely know.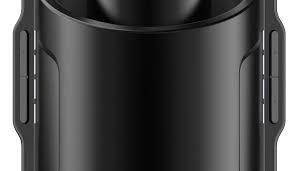 The Keon does have a handy battery life indicator, though. So you can plan ahead and make sure you're never caught off guard. Even with such a short battery life, I'd still highly recommend this toy. It's super fun, incredibly good, and can be used both ways.
Keon Sex Machine arrives at your door in a package containing The Keon, The Dildo Adapter, and the Vacuum-lock black Dildo. This is the basic package, and if you want any additional stuff, you'll need to buy them separately. Nevertheless, the upgrades (such as the table clamp) are well worth it, and they'll keep you on your toes (or your back) for a long time.
Conclusion: Is the Keon Sex Machine worth your money?
Oh, it sure is. Kiiroo is well-known in the sex toy industry, and they are at the top for a reason! They make fantastic toys, and I've enjoyed using them for a long time! 
The build quality is excellent, the toys feel sturdy, and the materials are high-quality. And don't even get me started on the experience itself! So, whether you're looking to boost your solo game or to spice up your relationship, Keon Sex Machine is the way to go! Especially because everyone can use them with the appropriate adapter or stroker!