This is a step-by-step guide on how to watch VR porn with Windows Mixed Reality!
Find a good VR Porn Site and subscribe! We recommend ⇒ VRPorn.com (Review) - This is by far THE BEST VR Porn Site I've ever reviewed, AND they are currently having A SALE!
Open Microsoft Edge or Chrome.
Go to VRPorn.com and find a video you like.
Enter VR Mode (Click the VR icon).

Have fun!

*If you can't stream VR Porn Videos and have Windows Mixed Reality for SteamVR installed, uninstall it. Instead, use Microsoft's Mixed Reality Portal for streaming purposes.
Note: Streaming is the easiest method, but it's also very bandwidth-intensive, so do this only if you have a strong-enough Internet connection. Also, streaming takes away from the video quality.
Download and install Steam.
Log in to Steam and install SteamVR.
Install the Play'a VR Porn Player.
Launch Play'a from your Steam Library.

Connect your desktop or PC to the VR headset and controllers.

Go to your favorite VR Porn Site and find a video you like! If VRPorn.com isn't your thing, check out our list of ⇒ the best VR Porn Sites! They all offer WORLD-CLASS service safely and anonymously. 

Download the videos you want to watch.

Launch Play'a and select "local files" from the bottom menu in Play'a to access the videos.

Get ready to have your mind blown!
Note: Downloading is the best option if you want video quality. Also, you can watch your favorite VR Porn Videos offline! Remember that these videos are huge, so ensure you have enough free space on your PC.
Is Windows Mixed Reality good for VR Porn?
Windows Mixed Reality is an excellent choice for all your VR Porn needs! While some alternatives, like the ⇒ Meta Quest 2 (Review), have gained popularity, Windows Mixed Reality stands out from the crowd.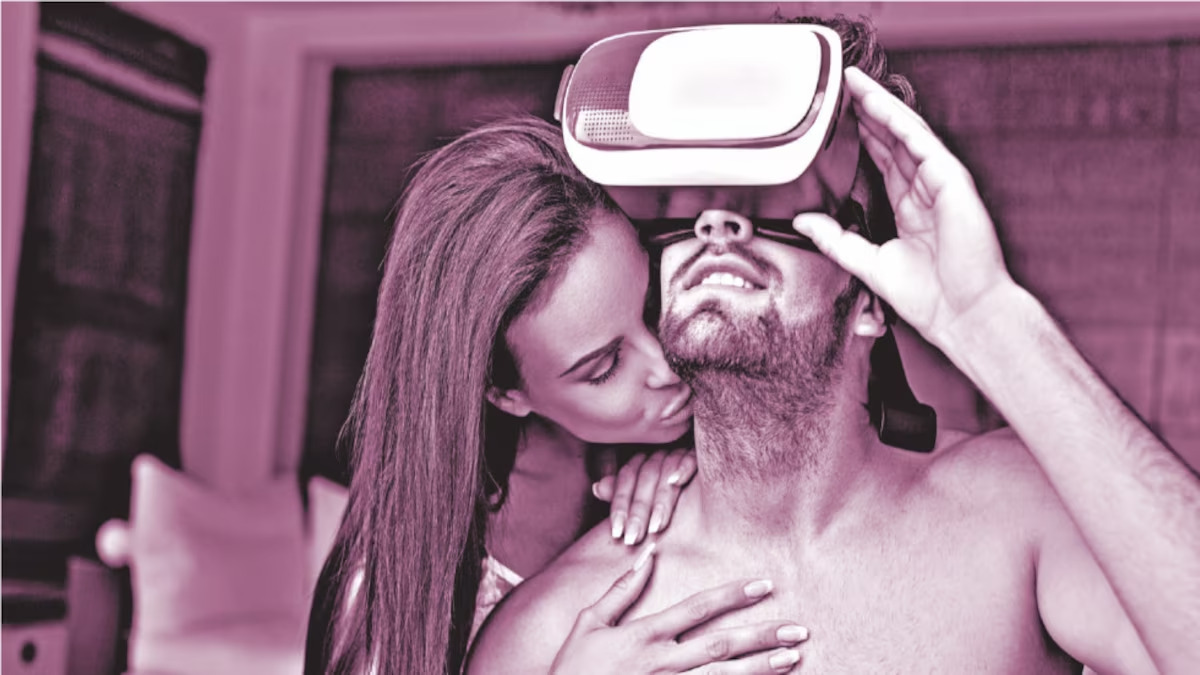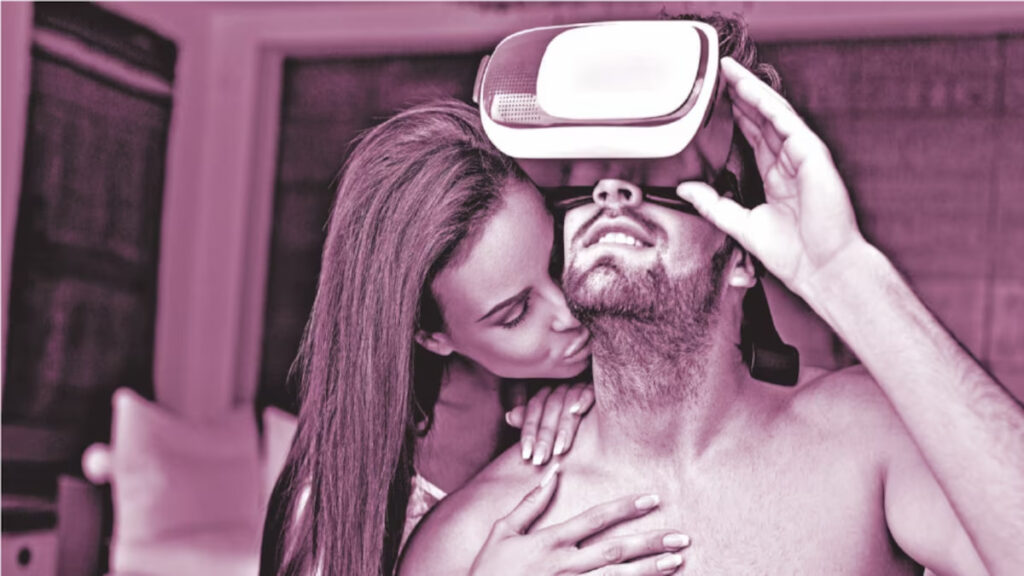 Take the resolution, for example. It has an impressive resolution of 1440x1440 per eye, which is way better than the ⇒ Oculus Rift (Review) and ⇒ HTC Vive (Review) with their 1080x1200 per eye. Windows MR provides a sharper and more defined visual experience while being more affordable than the Vive Pro. The controllers have an excellent design, incorporating the finest Vive and Rift features. They have trackpads and analog sticks, user-friendly triggers and grip buttons, all housed within a sleek and compact body.
The best part? Windows Mixed Reality headsets come at a fraction of the cost compared to other premium options.
Where can I find good porn for Windows Mixed Reality?
Now, let's address a burning question: Where can you find some thrilling Windows Mixed Reality porn? We've got you covered with the best Sites out there! Read on.
1. VRPorn.com - The most visited VR Porn site


⇒ VRPorn.com (Review) is the boss of the VR porn game. They've got this massive collection of mind-blowing VR porn with the wildest storylines ever. And get this; they've got the best videos from all the top VR porn sites!
Even after all these years of checking out what's new, they're still at the peak and ain't planning on stepping down anytime soon.
2. VR Bangers - The best 8K VR Porn!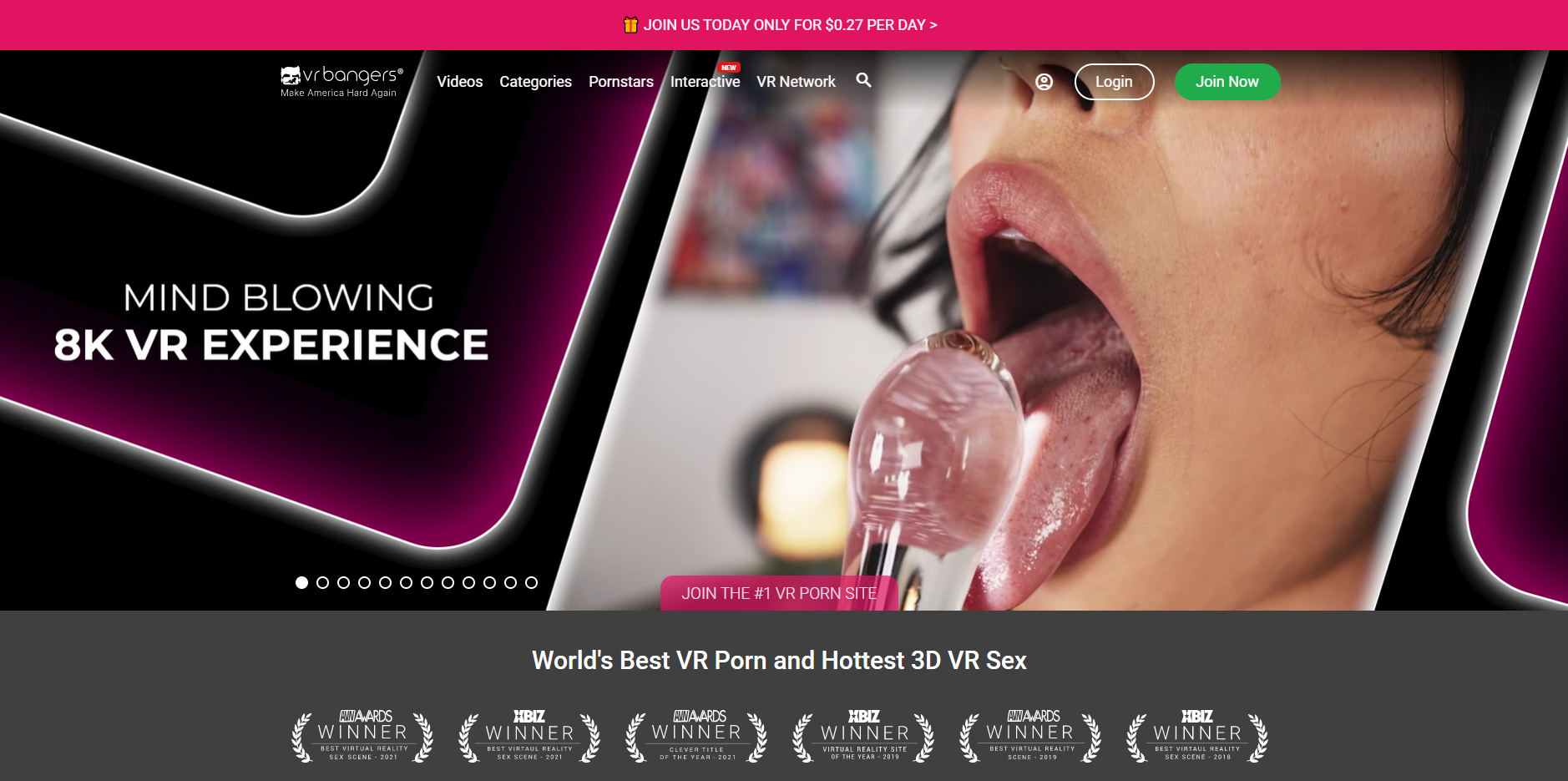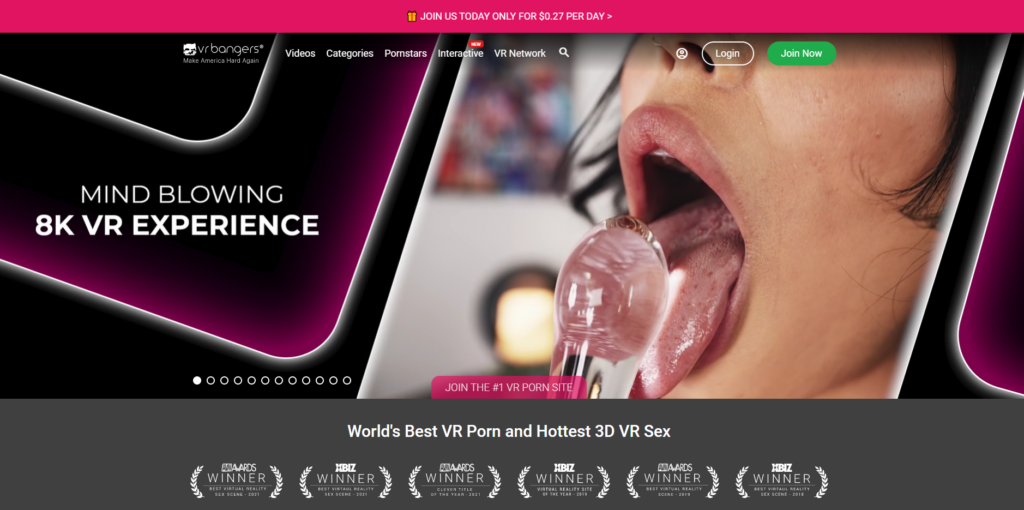 ⇒ VRBangers (Review) is super famous in the VR porn scene. And no wonder! Their collection of full-length 8K VR porn videos is seriously fantastic. AND they drop new videos twice a week, so you'll never be bored! Oh, and here's the cherry on top: you can download their whole library for the price of just one subscription! Neat, huh?
3. VirtualRealPorn - Best value for money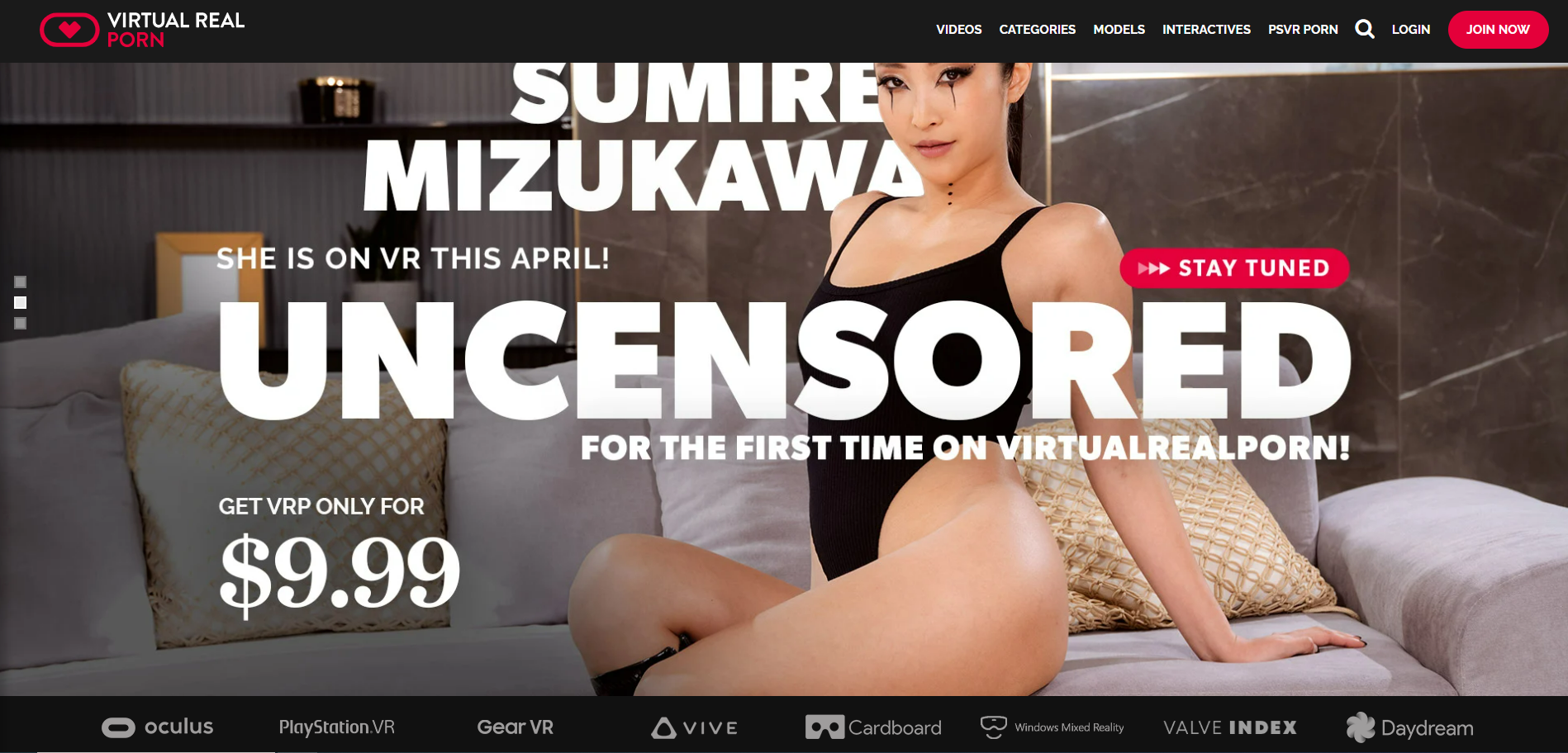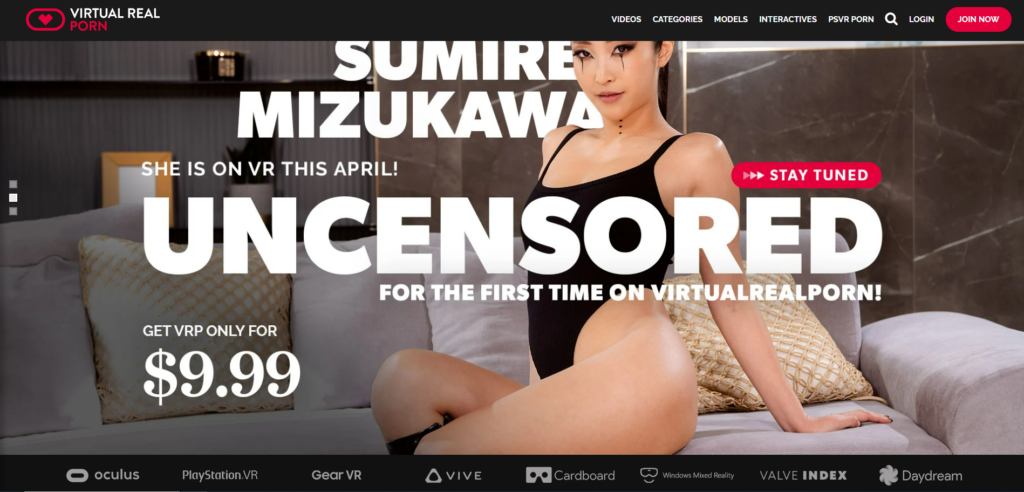 ⇒ VirtualRealPorn (Review) - These guys are all about giving you an insane bang for your buck! Their content is off the charts, always pushing boundaries and giving you an experience you won't find anywhere else. Whether you're into some mild stuff or hardcore action, VirtualRealPorn has got you covered. And they're so creative; even the usual themes feel fresh and exciting. They can even make Christmas feel unforgettable! And here's the best part: their subscriptions are cheap as chips!
Are there any good VR Porn Games for Windows Mixed Reality?
The advanced capabilities of WMR, like outstanding visual and audio quality, motion tracking, and ergonomics, make these headsets an endless virtual reality sex adventure! AND with just a snap of your fingers, you'll have access to smoking-hot VR porn whores and the greatest juicy pussy! ⇒ Holodexxx (Review) and ⇒ Mirage (Review) are just some of the amazing games you'll get to play with WMR.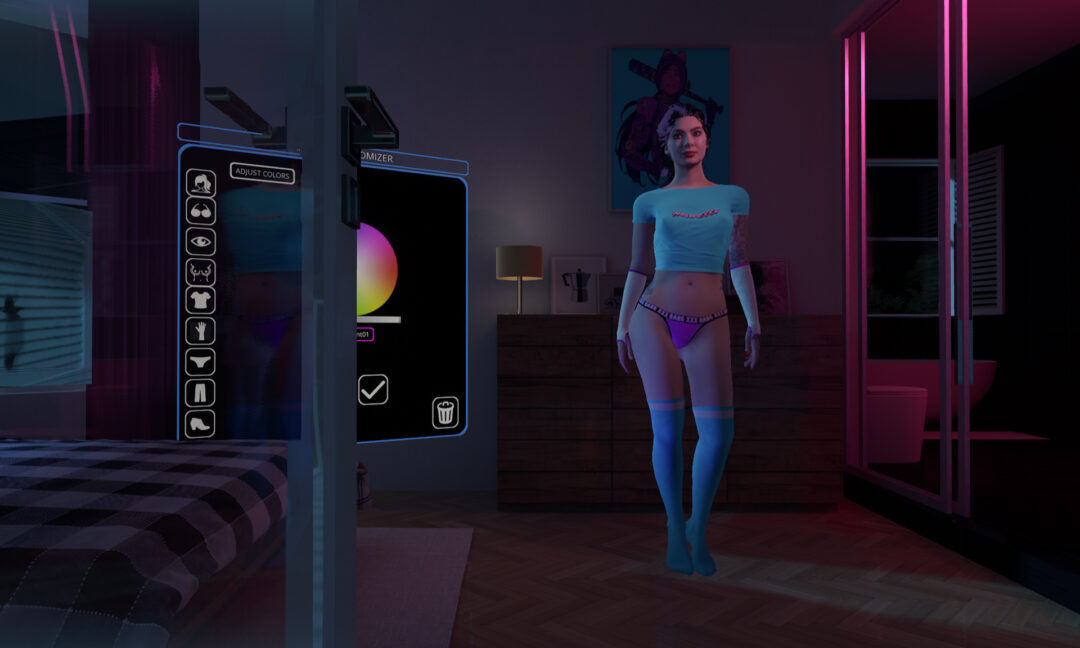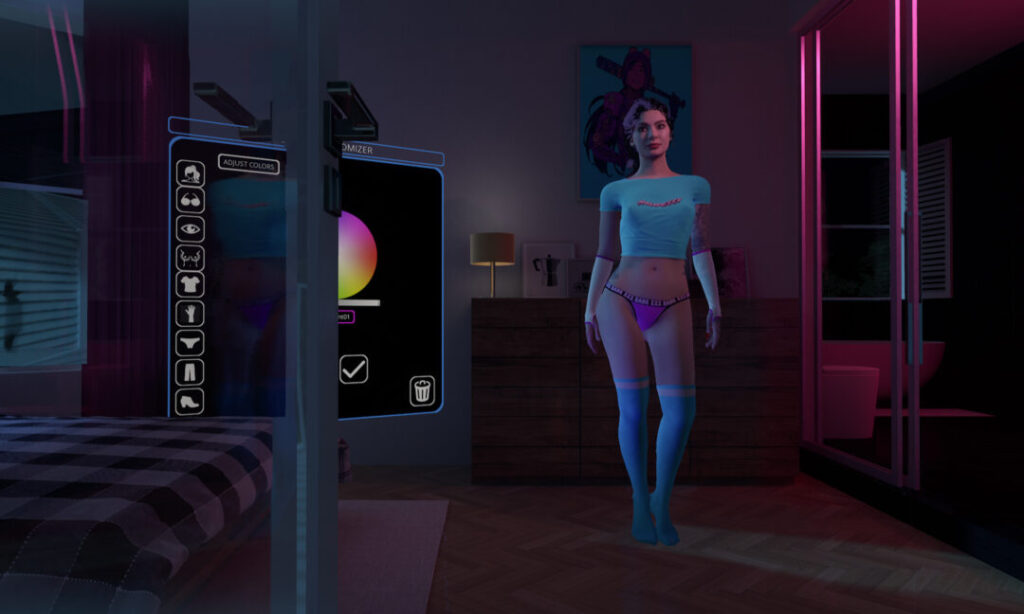 Also, did you know you can get a whole pack of games plus an incredible collection of VR Porn for the price of just one subscription? Well, check out VRPorn.com. And I don't know what's better - the games or the videos.
Conclusion: Do we recommend Windows Mixed Reality?
Windows Mixed Reality is a fantastic headset that combines the virtual and physical worlds, offering users an immersive and interactive steamy porn experience. You can explore all the sexy virtual environments you want and play a ton of hot VR Games without breaking the bank!