A massive collection of VR Porn videos
Tons of niches covered
Free VR Sex Cams
Some of the hottest pornstars ever
They have their own app
Great visual quality
Compatible with every headset
SexLikeReal is, without a doubt, one of the most famous and successful VR Porn Sites in the entire industry. They've been around for a long time and are well-respected in the VR Porn community. But what makes SexLikeReal so special? Read on.
What kind of content do I get at SexLikeReal?
SexLikeReal is not a classic VR Porn Site where you subscribe and can enjoy a few hundred videos from one studio. These guys aggregate a ton of content from the ⇒ Best VR Porn Sites. So, in that sense, they are similar to ⇒ VRPorn.com (Review) (the absolute best VR Porn site we've ever reviewed) or ⇒ POVR (Review). Plus, SexLikeReal has its own production studio - SLR Originals. 
So, what makes SLR stand out? Well, they have an incredible amount of content. When writing this review, you can find 20,000+ videos in their library. And the content doesn't get boring because it's not just one studio they offer! However, if you are (somehow) already familiar with the VR Porn from all the studios they have in their library, they still have something new to offer - SLR Originals. And they make great videos. Overall, there are so many categories on the site that counting them is a really hard task.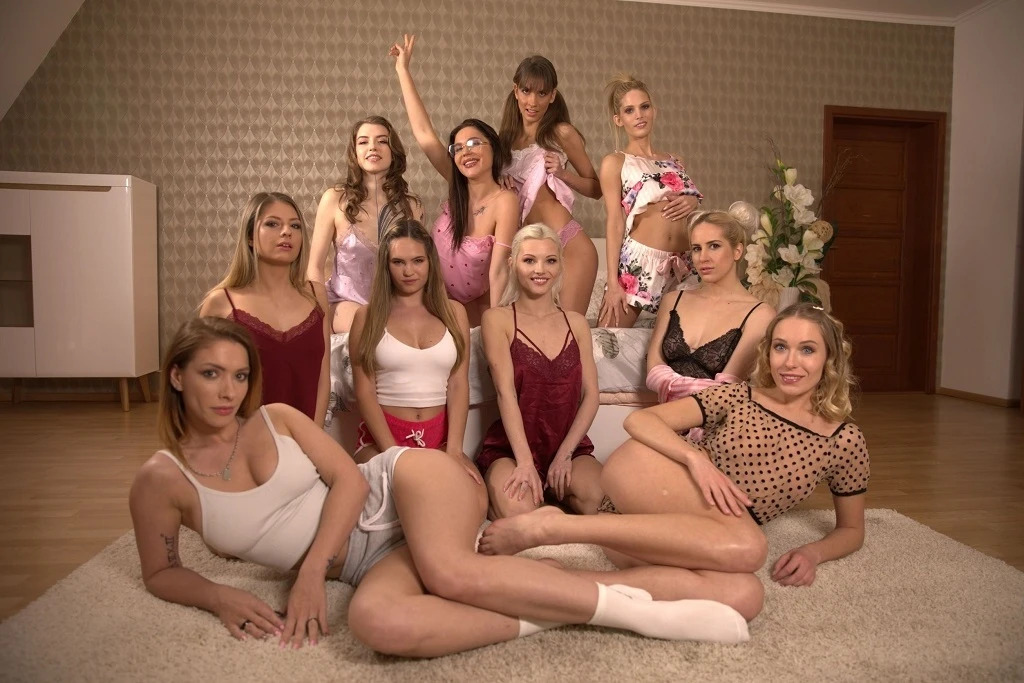 You'll get everything you can possibly desire here. From classic pussy fucking, to ⇒ anal, anal gapes, a ton of different ⇒ fetishes and sex positions, ⇒ blowjobs, pussy licking, ⇒ FMM, ⇒ FFM, gangbanging, ⇒ orgies, ⇒ Female POV, fisting, ⇒ lesbian, ⇒ JAV, etc. Just everything. And if you're a fan of ⇒ Trans or ⇒ Gay VR Porn, you should know that they cover those niches as well. Moreover, if you happen to own one of those awesome ⇒ VR Sex Toys we all love, they have a lot of ⇒ Interactive VR Porn Videos that you can sync with your toy for maximum immersion!
And even that's not all - At SexLikeReal, you'll get FREE VR Sex Cams - ⇒ SLR Cams (Review). It just keeps getting better because they'll give you some free VR Porn videos if you're just starting your journey.
Recently, SexLikeReal has become popular for releasing videos that are suitable for the Passthrough Porn experience by either shooting them in front of a plain background or a green screen. 
5/5 for content!
Does SexLikeReal have a good variety of pornstars and scenes?
When you have more than 20,000 videos from some of the best VR Porn studios in the world, it's hard not to have a good variety.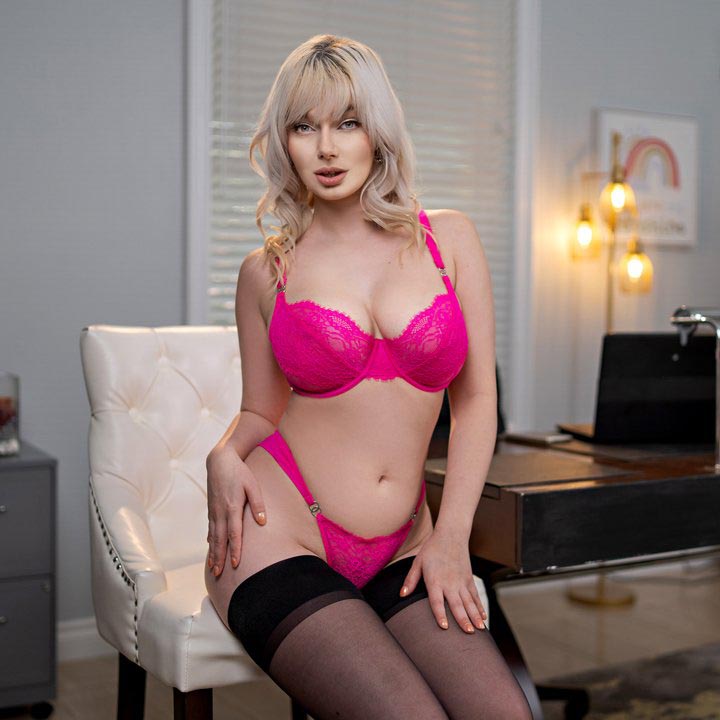 You'll find the best from ⇒ RealJamVR, ⇒ VR Hush, ⇒ VirtualRealPorn, ⇒ Lethal Hardcore VR, ⇒ FuckPassVR, ⇒ WankzVR, ⇒ PornCornVR, ⇒ VRLatina, ⇒ Reality Lovers, ⇒ TmwVRnet, ⇒ Baberotica VR, ⇒ SwallowBay, ⇒ ZexyVR, and really a ton more. And if you're familiar with these studios, you know that they are all different and unique in their own way.
So, getting bored is not an option. You'll get to fuck those awesome pornstars in a lot of different scenarios, and you can filter the content to suit your exact needs. In the "Categories" section, you'll find filters to browse the content by the place where the fucking happens, like the beach, kitchen, changeroom, cars, etc.
And don't even get me started on the pornstars. Being one of the top VR Porn Studios comes with the ability to attract top talent for their SLR Originals production, and on top of that, there are all the hot pornstars from the other studios. And the pornstar diversity is incredible. ⇒ Latinas, ⇒ Asians, ⇒ Ebony, Caucasians, all kinds of tags, such as ⇒ MILFs, ⇒ Teens, ⇒ BBWs, ⇒ Big Tits, ⇒ Big Asses, ⇒ Blondes, ⇒ Brunettes, ⇒ Redheads, and really everything else in between. 
5/5 for variety.
SexLikeReal's videos come in 4K, 5K, 6K, 7K and 8K video quality, 50, 60, 90 and even 120 FPS. FOV is also varied, with options like 180°, 190°, 200°, 220°, and 360° available. Now, this all depends on the video you choose. It's the same with scaling and the camera work.
Overall, the videos are crystal clear, and the sound is fantastic. You really feel like you're in the middle of the action, and all the moans and screams of pleasure seem like they are all happening in front of you. 
SexLikeReal has its own app as well, which you can use to access all their videos, cams, sex toy scripts and more! It looks similar to the DeoVR player, actually.
How Expensive is SexLikeReal
SexLikeReal offers 4 subscription plans: Monthly Premium (Recurring), 30-day access (Non-recurring), Annual Premium, and Lifetime Premium. You also get the option to include Sex Toy Scripts in your subscription, which increases the price.
For that price, you get unlimited streaming and downloading, an exclusive SLR series, and a great amount of daily updates! You'll never run out of awesome VR Porn.
As you land on the SexLikeReal homepage, you'll immediately see a selection of Trending (Hot) videos. You can further filter by New, Top-rated, Sandbox and Upcoming. In the left menu, you can choose between VR Videos, VR Cams, Pornstars, Sex Toy Scripts, SLR Originals, and SLR App. Further down, you have your personal settings and options, and under that, you have the list of popular categories.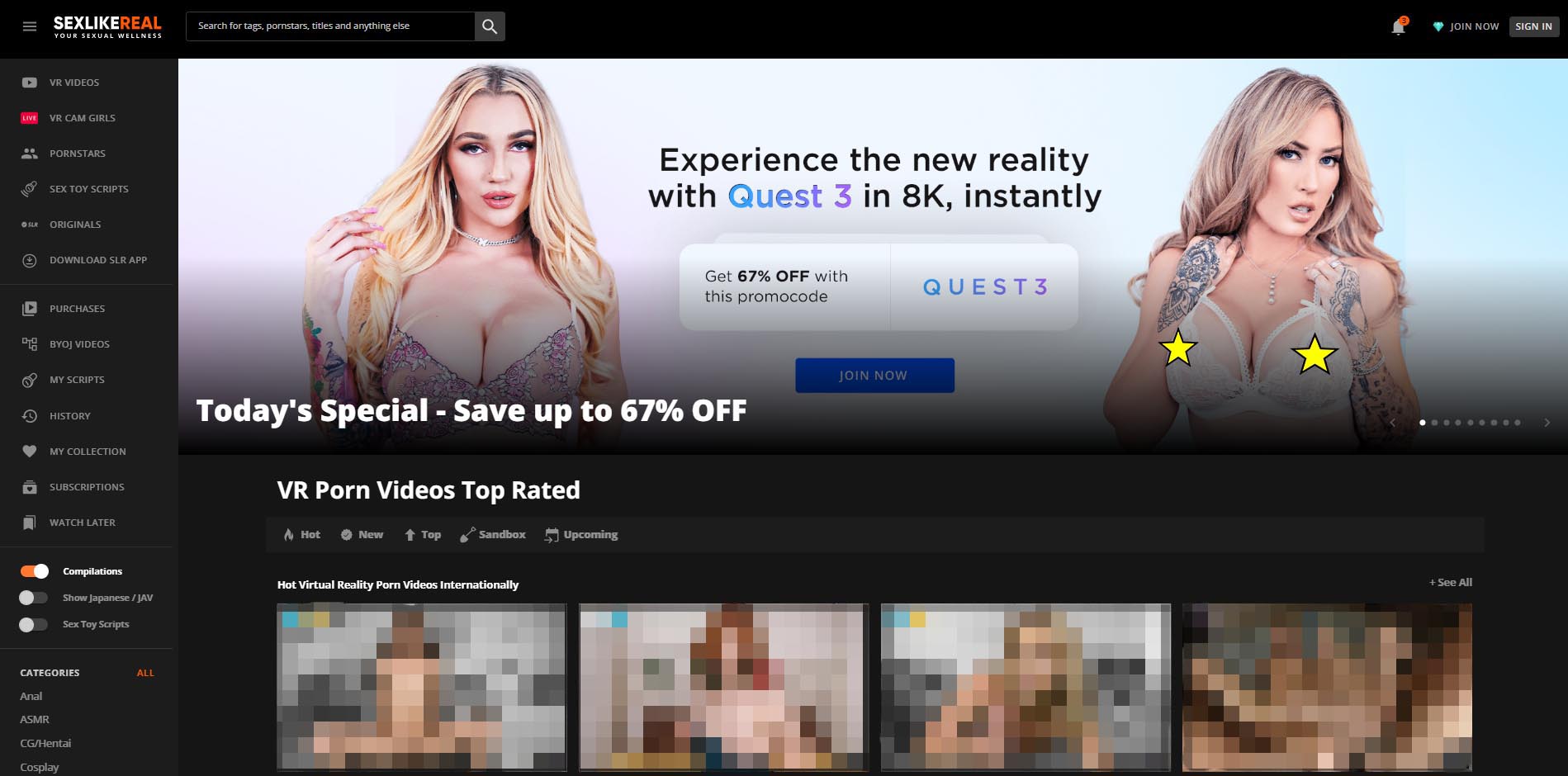 As far as extras go, you get those above. It would be nice to include some ⇒ VR Porn Games, though.
4.5 here.
Headset and Sex Toy compatibility
SexLikeReal supports all the major VR Headsets. Of course, performance depends on the quality of the headset, so the most recommended ones are ⇒ Meta Quest 3, ⇒ Quest Pro, and ⇒ Pico 4. After them, we have the ⇒ Quest 2, ⇒ Valve Index and ⇒ Pimax. And finally, there's the ⇒ Oculus Go, ⇒ PSVR, ⇒ Quest, ⇒ GearVR, and ⇒ Cardboard.
If you need any help setting up your headset to watch VR Porn, we have handy step-by-step ⇒ guides on how to watch VR Porn on every device!
As far as VR Sex Toys go, SLR is compatible with most of the popular ones, such as ⇒ Kiiroo Keon (the best VR Sex Toy ever made), ⇒ The Handy, ⇒ Onyx+, ⇒ Pulse Solo Interactive, ⇒ Lovense Max 2, ⇒ Lovense Nora, etc.
Conclusion: Is SexLikeReal worth it?
If you're into extensive VR Porn collections, go for it! SLR doesn't confine itself to a particular niche, so you'll get plenty of stuff to work with. 
They upload new content very often, and it would take a lot of time to go through their entire catalog.
You know what to do, my fellow fappers!
SexLikeReal has one of the biggest VR Porn collections in the world, all available for streaming and downloading with a subscription! Plus, they have great Interactive Videos and sex toy scripts for maximum immersion!