Excellent and super hot models
A lot of them are online at any point
FREE
Very personal and immersive
You have a degree of control over the models
Compatible with a lot of headsets and toys
Safe and anonymous
Not enough male and trans models
Go to ⇒ SexLikeReal (SLR).
There's a menu on the right. Click on "Download SLR App." It's free.

Open the SLR App.

Create a new account. That's free, too!

Go to "VR Cam Girls".
Pick a model you like - there are plenty to choose from!

Enjoy the show!
VR Sex Cams are something out of this world. You get the opportunity to get so close to the performer; it's unreal! It can't even be compared to 2D cams. And SexLikeReal knows that! Let's dive balls-deep into the world of SLR Cams today and see what the fuss is all about!
Do you get good VR Sex Cam content at SLR Cams?
⇒ SexLikeReal (Review) is one of the most successful ⇒ VR Porn Sites out there, so it's reasonable to expect that SLR Cams are great! They are super popular, and it shows in their content.
A great thing about SLR Cams is the fact that they are on the SexLikeReal site. So you don't have to go far to find them. And it makes sense that they are; I mean, a lot of VR Porn fans love VR Cams as well, so it's easy to find them when you're in the mood for watching a super hot model doing her thing. And that's not all. SLR Cams are free. While you do need to subscribe to watch SexLikeReal's VR Porn content, you don't need to do such a thing to enjoy their cams. You do need to buy the tokens if you want to tip the models. But that's it.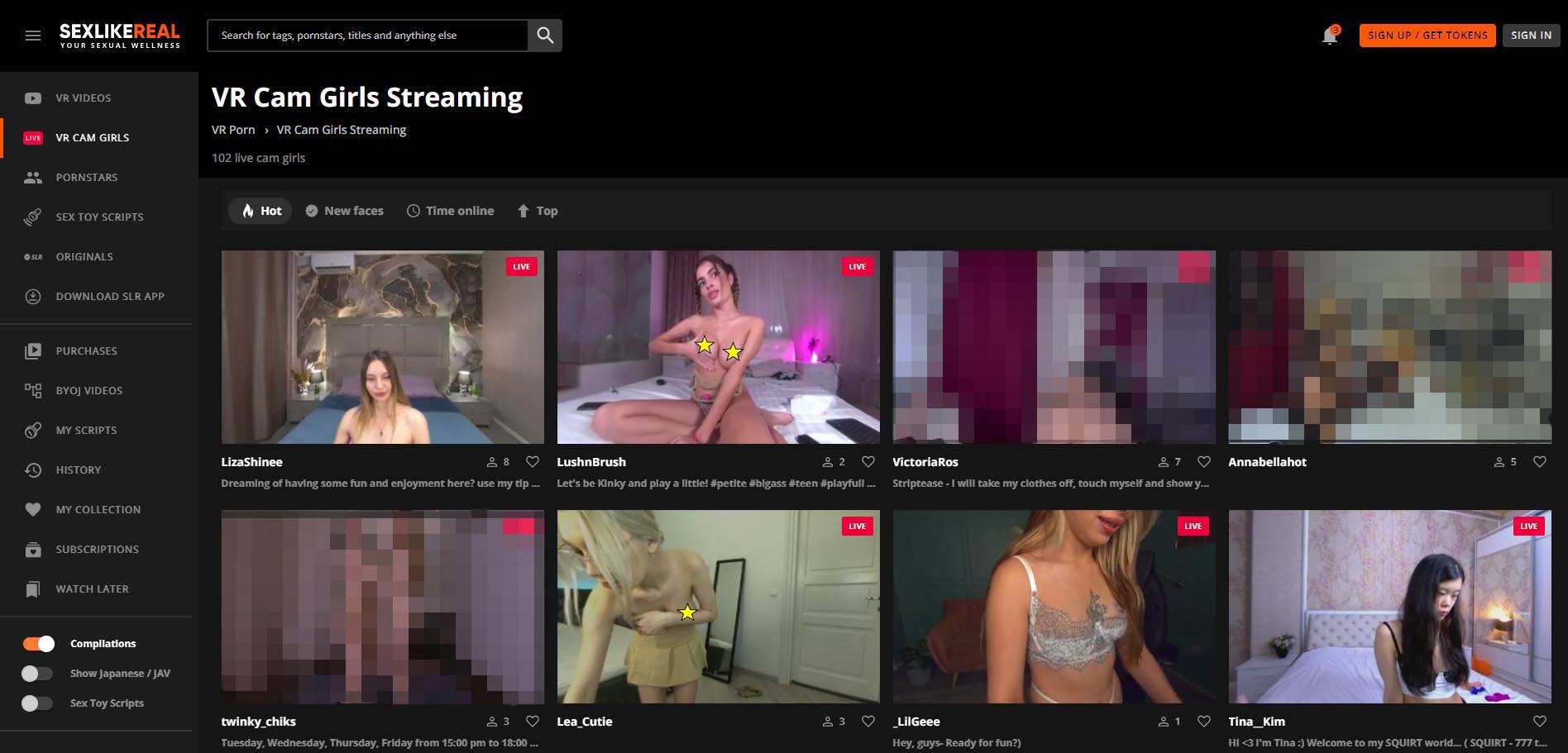 And the models will do a bunch of crazy stuff for you. You'll get fuck machines, dildos, ⇒ masturbation, dirty talk, anal play, etc. All the things we love about cam models! The way they interact with you is just on another level. They know their way around a camera, and they are everything but shy. 
What matters to me a lot when I'm watching cam models is that they are genuinely enjoying it and actually having fun. There's nothing worse than watching someone doing something in a bad mood. Thankfully, the girls at SLR Cams are very natural, and you can clearly see it in their shows! 
5/5.
Does SLR Cams have hot models?
Oh, you bet they do! Again, this is one of the most successful VR Porn Sites out there, so it makes sense that they attract the top models as well. 
And it's so important that the models are hot and experienced! I mean, that's why we are here, right?
You'll get a lot of model variety at SLR Cams - ⇒ Latinas, ⇒ Ebony queens, Europeans, etc. You even get some mild ⇒ cosplay here! I've no idea how they are managing to find such hot models, but they are. Every single chick on the site is fantastic. FYI, if you're into goth chicks, there are a couple of extremely hot ones on SLR Cams that you'll absolutely love. And, of course, you'll get your standard ⇒ blonde, ⇒ brunette, raven-dark-haired, ⇒ redhead, etc. models. If you're into ⇒ Big tits, they have a great selection of those.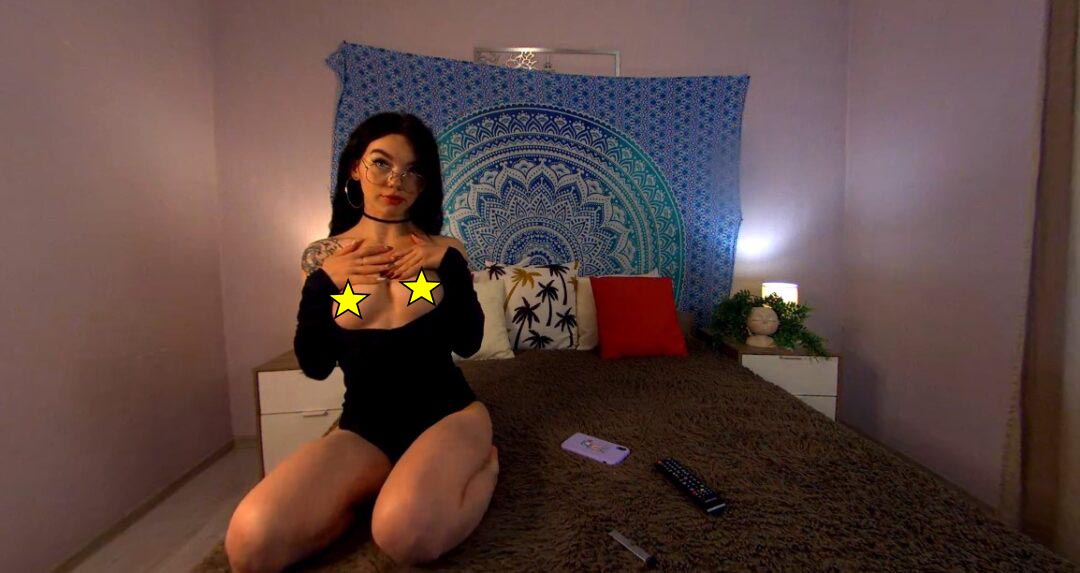 If you're into small tits, it's the same. Small or ⇒ Big Asses alike. Whatever type of chicks you like, they've got them! I noticed a lot of young hotties on their roster. There are mature models, of course, but young ones seem to be dominant. Also, if you're into male or trans models, you should know that there are some, but definitely not so much as to satisfy all your ⇒ gay or ⇒ trans kinks. 
I've entered the site many times during different parts of the day, and at any moment, there were 100+ models online. The best experiences for me are when they give me control over their toys. When they start moaning uncontrollably, it's just one of the hottest things in the world! 
4.5/5 here.
SLR Cams has videos that are just crystal clear. And it stands to reason. You get 5K video quality at 90 and 120 FPS. The 360-degree FOV is just out of this world. It's like you're really entering the model's room and sitting on the bed with her. Every single moan and whisper will land on your ear like a small, incredibly hot sex cam angel. Of course, this kind of video quality is demanding, so make sure you have a strong and stable Internet connection.
But yeah, it all feels so genuine. Whether the models are talking, dancing, chatting with you or doing some nasty stuff, you'll feel like the model is right there beside you. And that experience is among the hottest ones in the world.
5/5 from me.
You'd think that a VR Porn Site as big as SexLikeReal would support tons of VR headsets. And you'd think right.
Of course, performance depends on the quality of the headset, so the most recommended ones are ⇒ Meta Quest 3, ⇒ Quest Pro, and ⇒ Pico 4. After them, we have the ⇒ Quest 2, ⇒ Valve Index and ⇒ Pimax. And finally, there's the ⇒ Oculus Go, ⇒ PSVR, ⇒ Quest, ⇒ GearVR, and ⇒ Cardboard.
Is it safe to buy tokens at SLR Cams?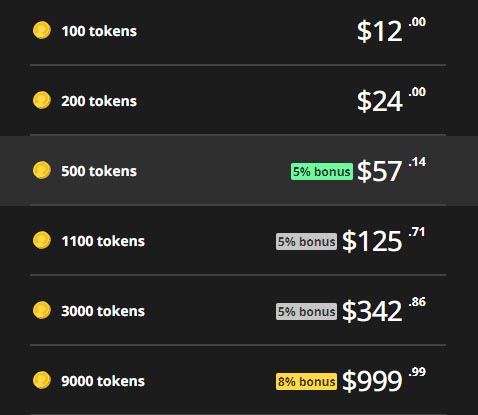 I've been a dedicated user of SLR Cams for quite some time, and it's undeniably one of the most popular live sex cam sites around. I've never had any issues. 
The bottom line here is that SLR Cams is not only safe but also trusted, with tons of people using it daily. When it comes to token purchasing, there's no hassle, and your billing information is kept secure. Buying tokens is a breeze, and you can use them to enjoy the hottest girls of your liking without a hitch.
Conclusion: Do we recommend SLR Cams?
Definitely!
Whether you're a seasoned VR Sex Cam veteran or you're here just to explore, you should check out SLR Cams. They have tons of hot and horny models that'll put a smile on every face and bring a boner to every cock.
And it's simple. You just register, and that's it. Tipping is up to you.
You know what to do, my fellow fappers!
SLR Cams are among the best VR Sex Cams in the entire industry. Coming from one of the top VR Porn Sites - SexLikeReal, you know know you can expect high quality and tons of amazing super sexy models!