Gay VR Porn - the best male-on-male action in the whole of VR! Here's the top 10: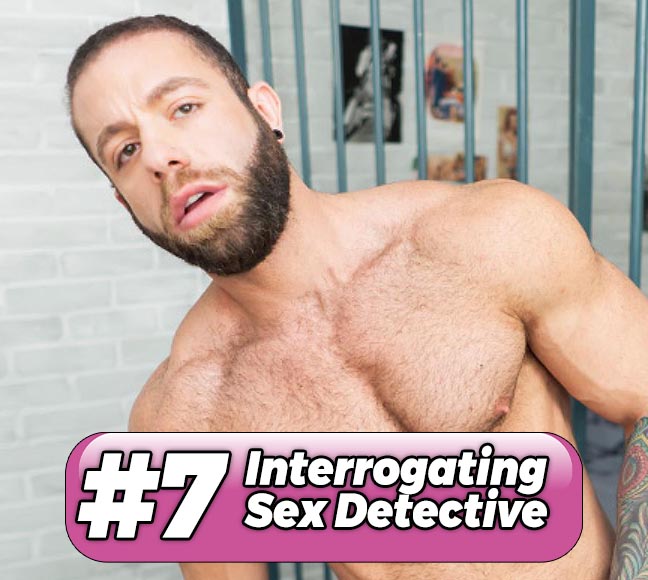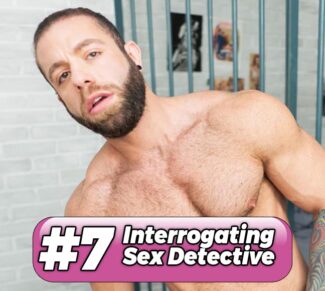 ⇒ VRB Gay (Review) – Eddy Ceetee is interrogated by a bad cop. He'll do anything to get out of jail!
#10: We're Short One Player
⇒ VirtualRealGay (Review) with Eros Manos and Ridick!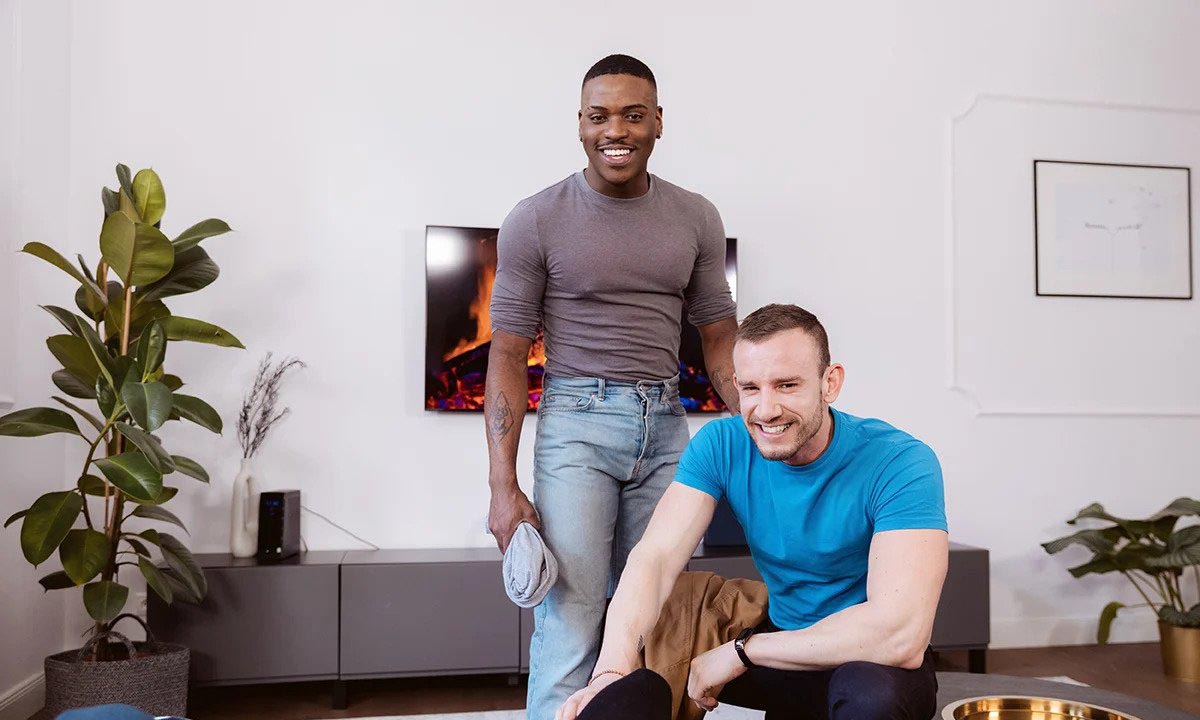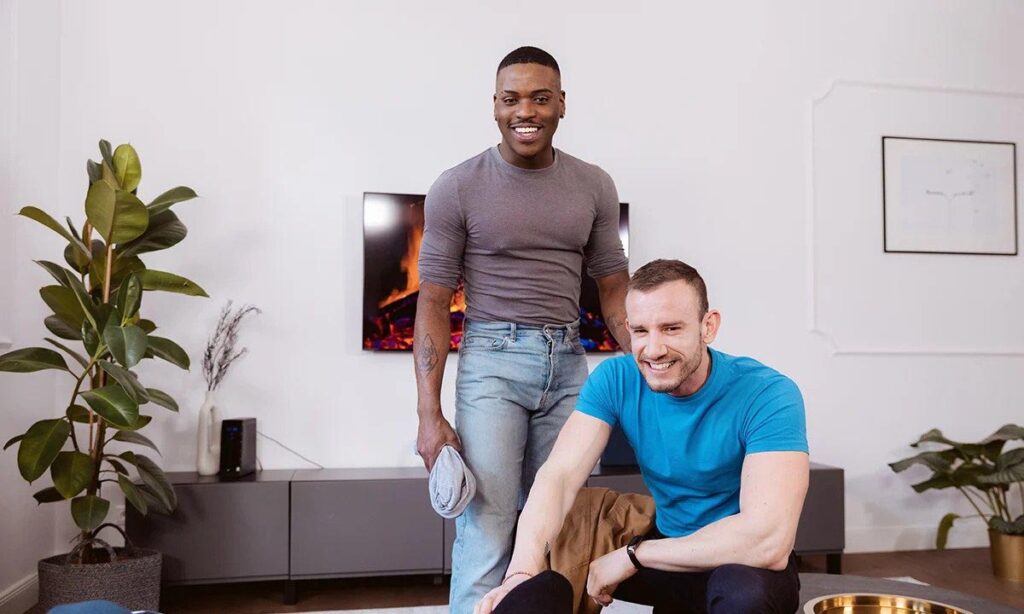 Eros Manos and Ridick are desperate for one more player and want you to join them to play. But you're not interested. But hold up, there's a chance they've got something up their sleeves to entice you. After a mind-blowing blowjob, they both give you and after you watch them blow each other while they masturbate you, you'll end up with a dick in your ass and your dick in the mouth of an absolute beefcake Gay VR Porn star. You'll fuck them both and cum on their faces! Damn, the level of fun they're talking about is off the charts! And guess what? That totally sways you to jump in and join the party!
⇒ VRB Gay (Review) with Adrian Duval!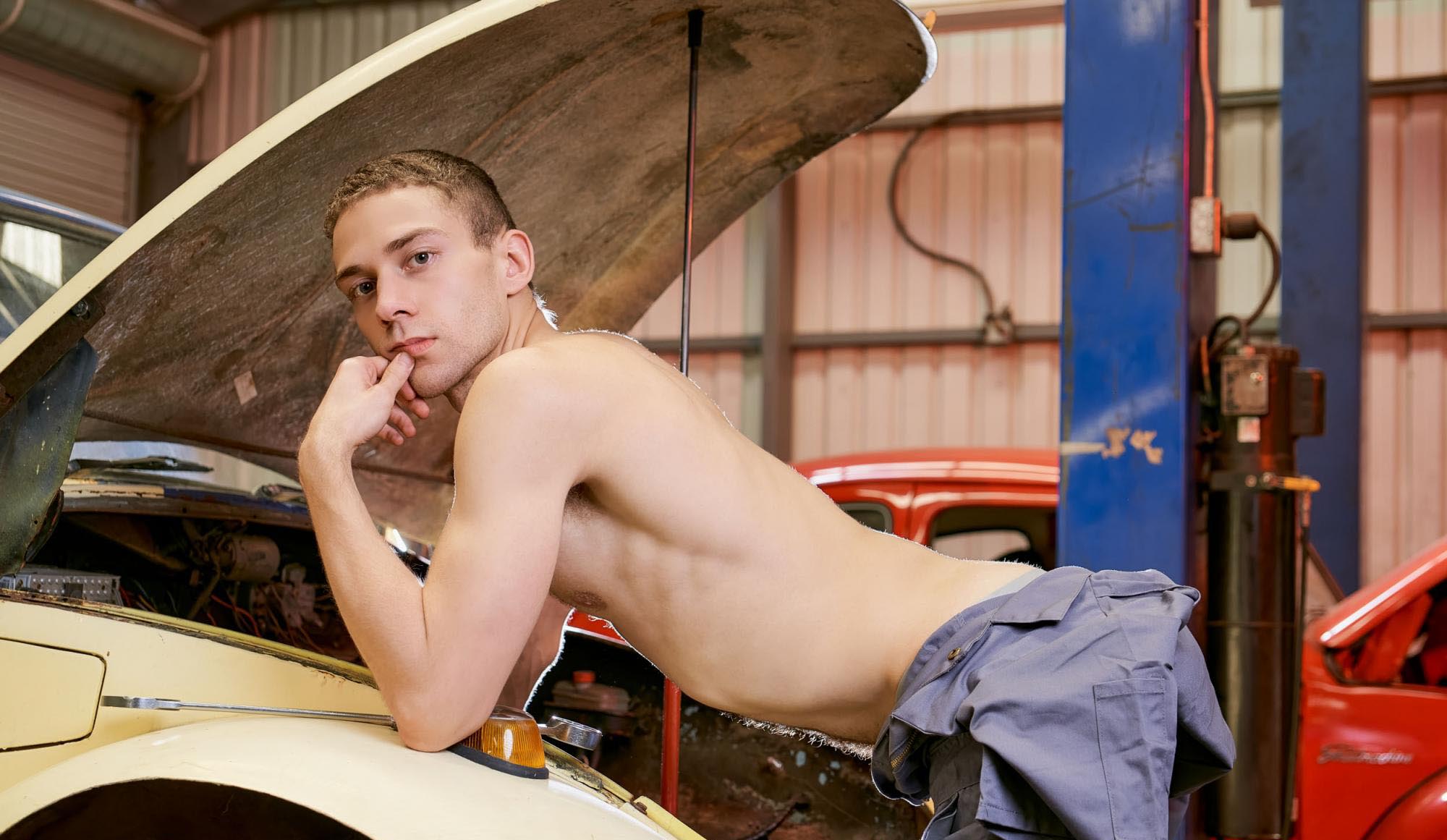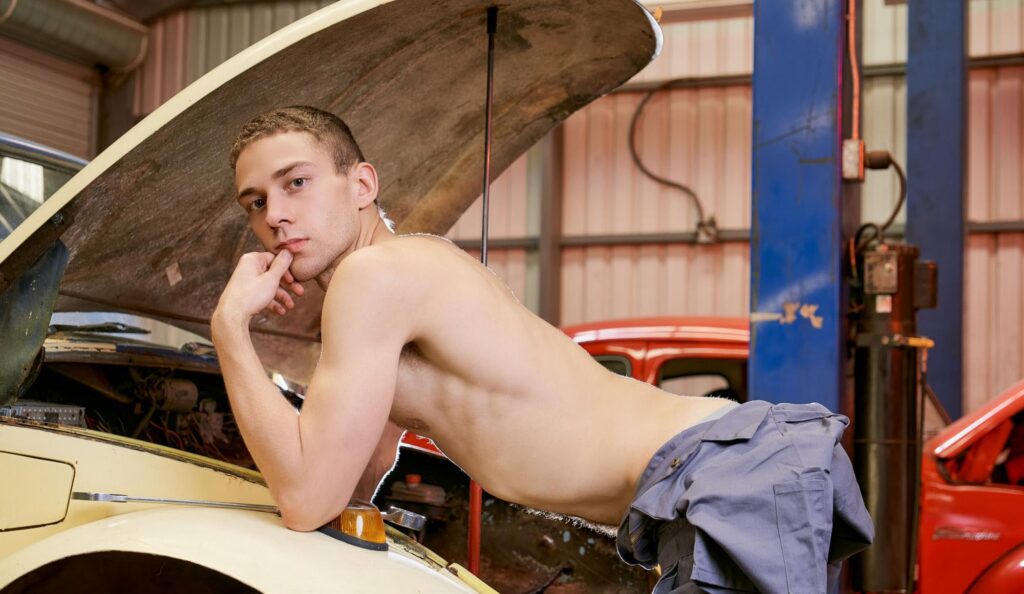 Adrian Duval isn't your average mechanic. He's a smokin' hot brunette VR Porn star with skills that go way beyond just fixing engines. The problem is, this mechanic dude completely screws up your car and leaves it in a way worse state than before. Now this young guy, scared of his boss's wrath, has to somehow convince you not to spill the beans about his mistake. And guess what? He quickly realizes he's caught your eye, so he comes up with a solution that ends up being a win-win for both of you.
⇒ VirtualRealGay (Review) - Orlando Flores, Gastonccito & Viktor Rom!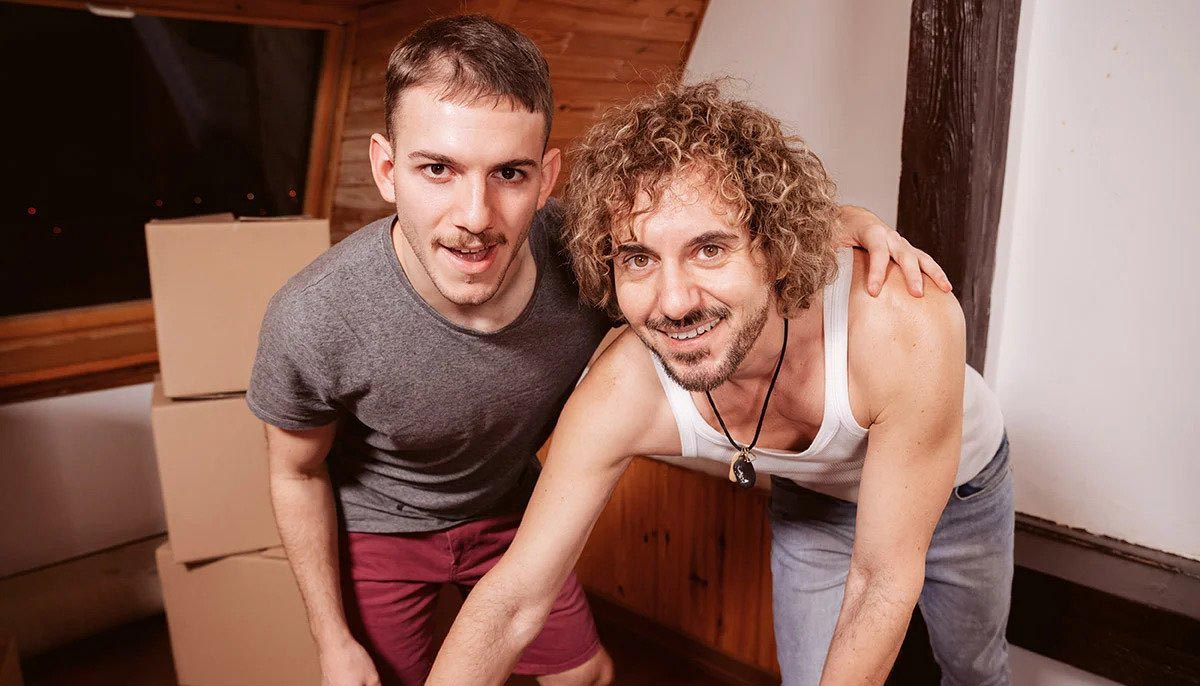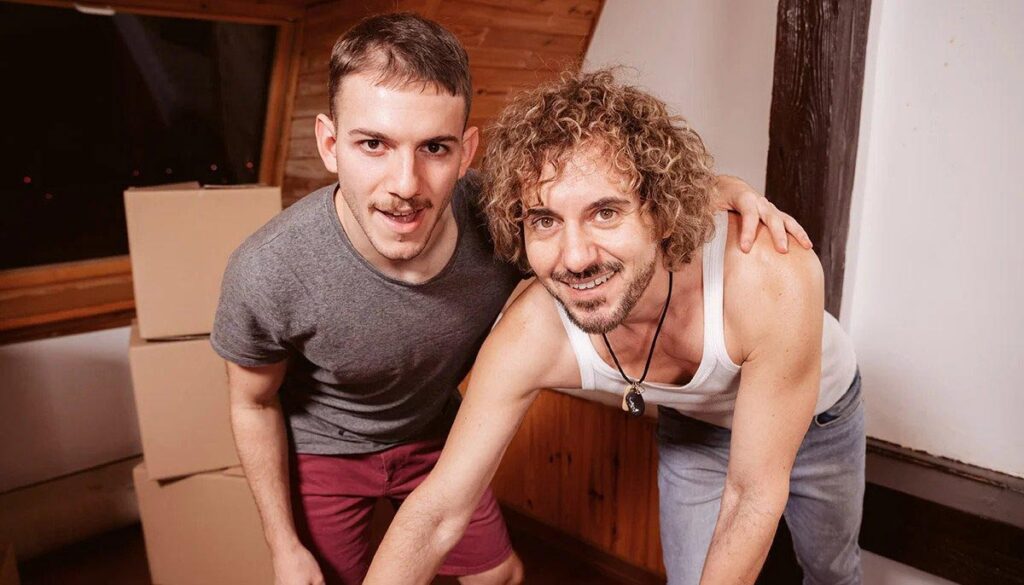 Orlando Flores and Gastonccito, being helpful pals, lend a hand to Viktor Rom during his move. After successfully lugging all the boxes upstairs, Viktor admits he's short on cash but sincerely thanks them for their assistance. Seizing the opportunity for a playful exchange, Orlando and Gastonccito suggest there might be another form of compensation. Intrigued by their proposal, Viktor responds with a mischievous smile, saying in Spanish, "Oh, I get it now. You want me to pay you with dick, huh?" 
#7: Interrogating Sex Detective
⇒ VRB Gay (Review) with Eddy Ceetee!


Today, you will be the sheriff of this town, and it's all on you to bring the hammer of justice down. Your prisoner, Eddy Ceetee, will try every trick in the book to bust out that slammer. He's on death row, swearin' he's innocent, but that judge isn't budgin'. If he plays nice and makes your job a bit easier, you might just get distracted for a sec and forget about that cell key. But first...
#6: May the 4th be with us
⇒ VirtualRealGay (Review) with Gastonccito & Viktor Rom!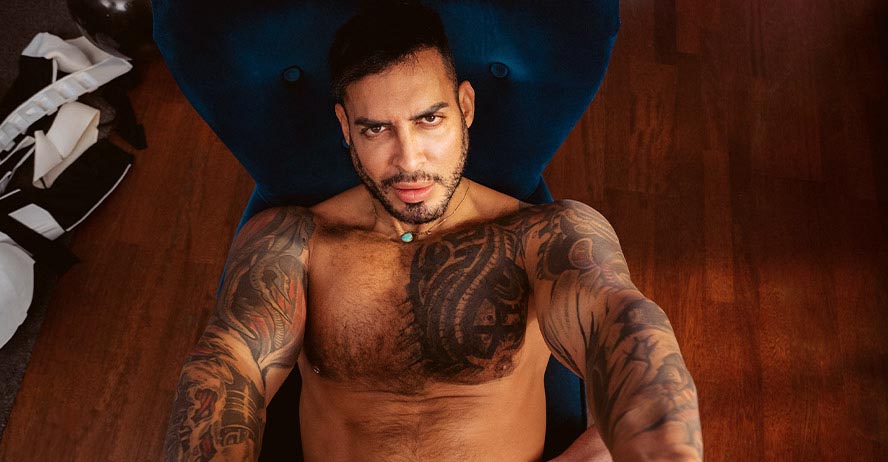 Gastonccito is all decked out as Obi-Wan Kenobi, chilling on the couch in front of the TV. Viktor Rom rocks a Stormtrooper getup and struts in with a bowl of popcorn. They're gearing up for a Star Wars marathon but can't agree on whether to watch the classic trilogy or the new flicks. Gastonccito slyly asks Viktor if he looks hot in that costume. Viktor's response raises the temperature even more: "Yeah, I'm a little hot, but who cares? I ain't wearing nothin' underneath." Gastonccito gets all hot and horny by that, and they dive into a steamy make-out session that takes things to a whole new level...
⇒ VRB Gay (Review) with Zak Bishop!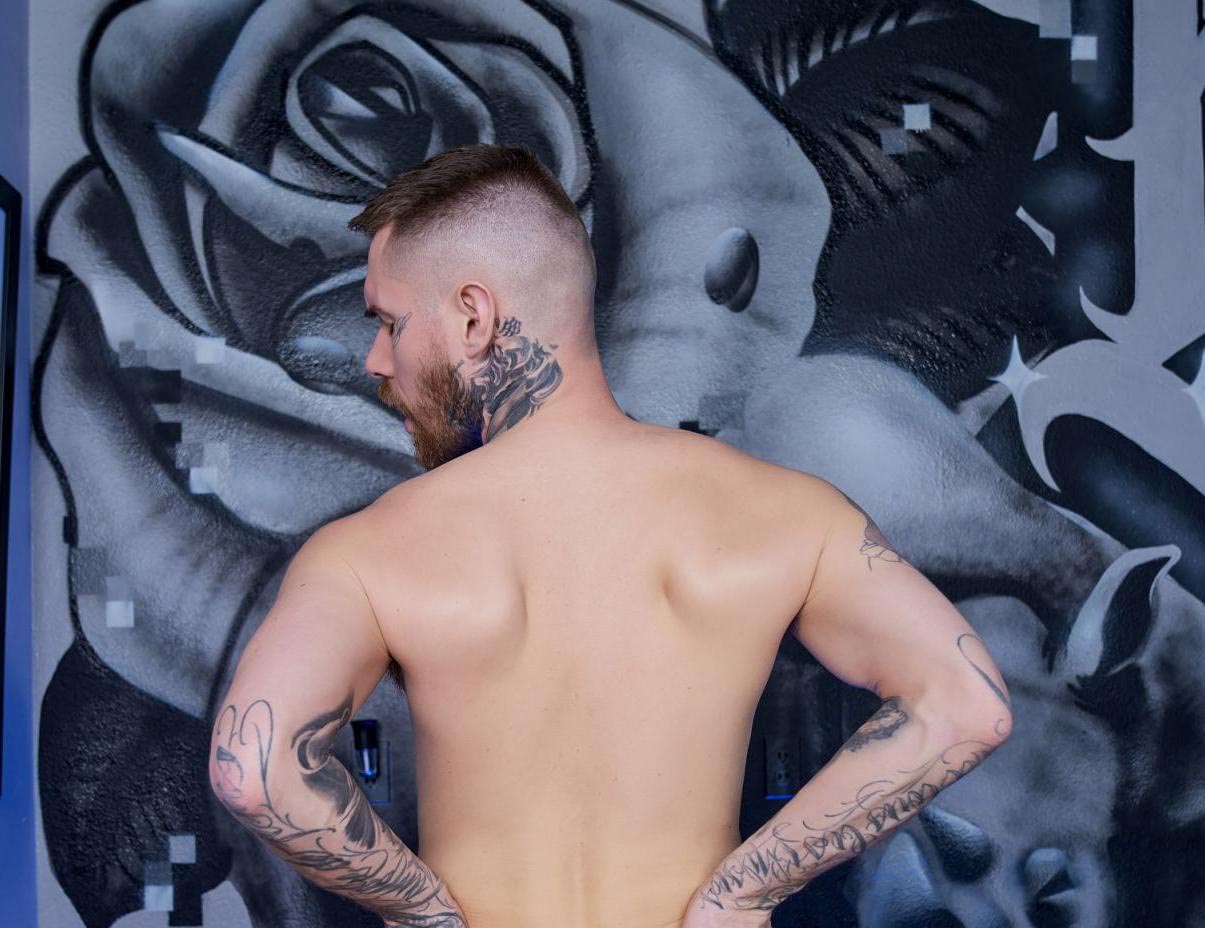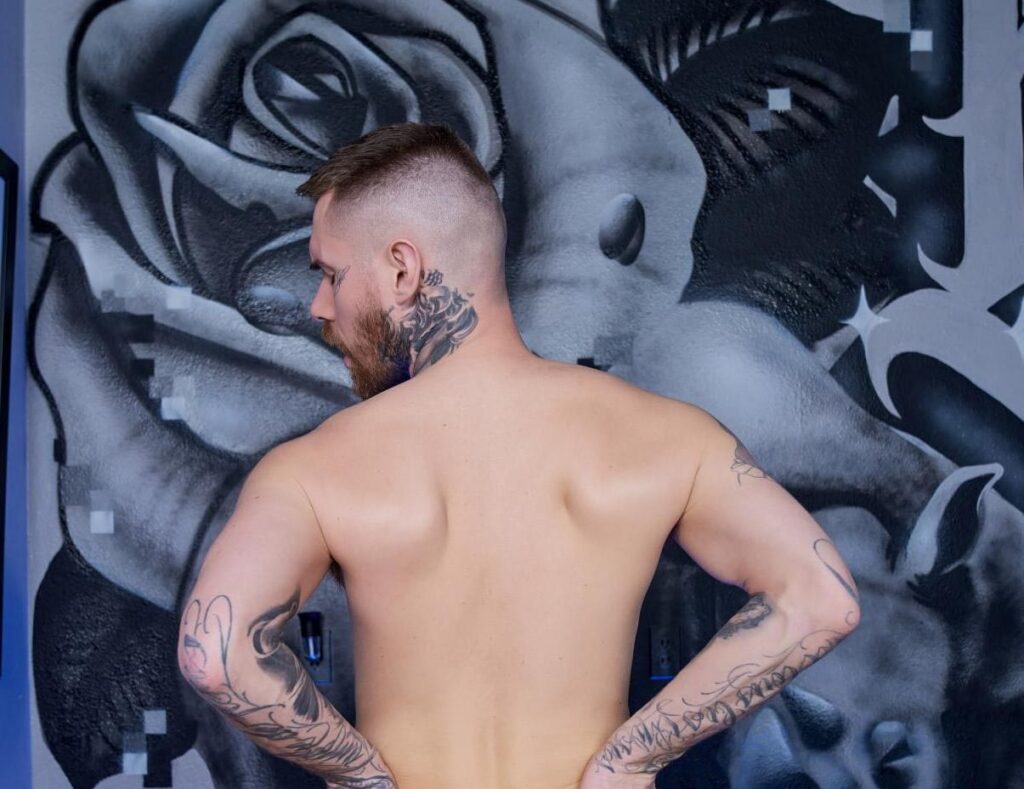 Today, you've got Zak Bishop as your tattoo artist. At first glance, everything will seem totally cool, but here's the kicker: over time, you'll discover that the tattoo you asked for has been completely wrecked, trashed, and turned into a downright gruesome mess. Now, this poor artist will have to do some serious smooth-talking to keep you from spilling the beans because if word gets out, he could end up jobless and hitting the pavement. Make him work for it!
#4: Doorman for Everything
⇒ VirtualRealGay (Review) with Jonathan Miranda & Eros Manos!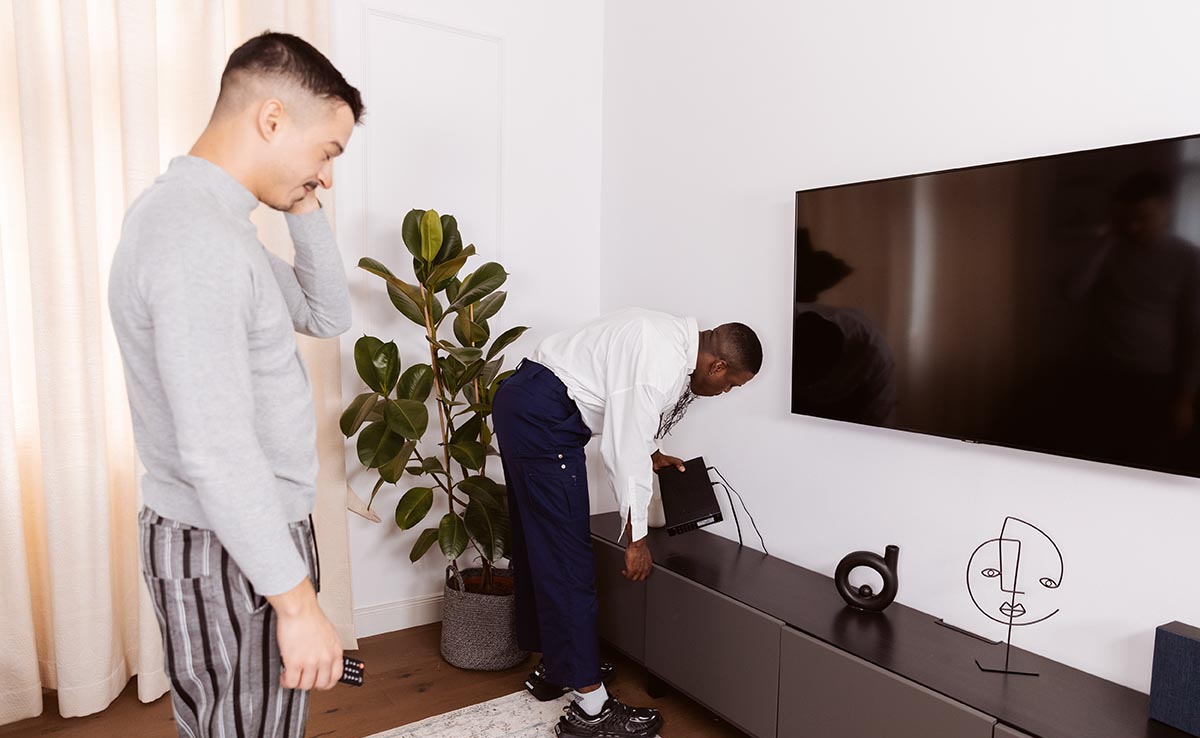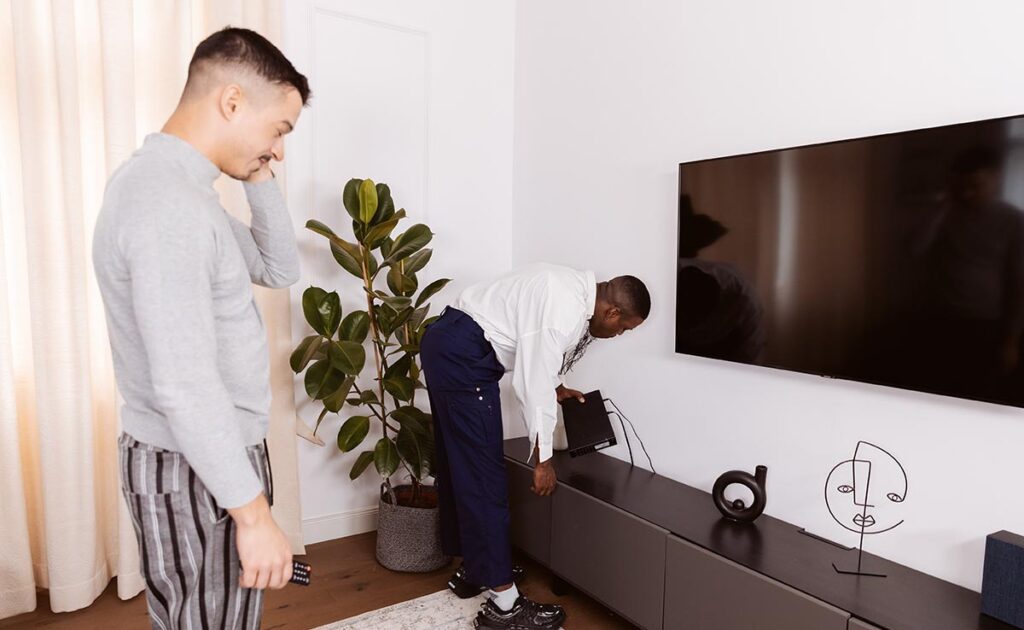 Jonathan Miranda gives a shout to the doorman, Eros Manos, because his TV is on the fritz again. Eros is the go-to guy for fixing anything that's broken, so he heads over to Jonathan's room to take a crack at the TV. What a handyman! Jonathan is always grateful for Eros' help and this time is no different. But as Eros works his magic, something changes in the air. Jonathan starts giving Eros a flirty look, teasing him a bit. And to his surprise, Eros returns the same kind of gaze. The room gets charged with tension as Jonathan slowly runs the remote control over his dick, sending a subtle message of his desire.
⇒ VRB Gay (Review) with Dante Colle!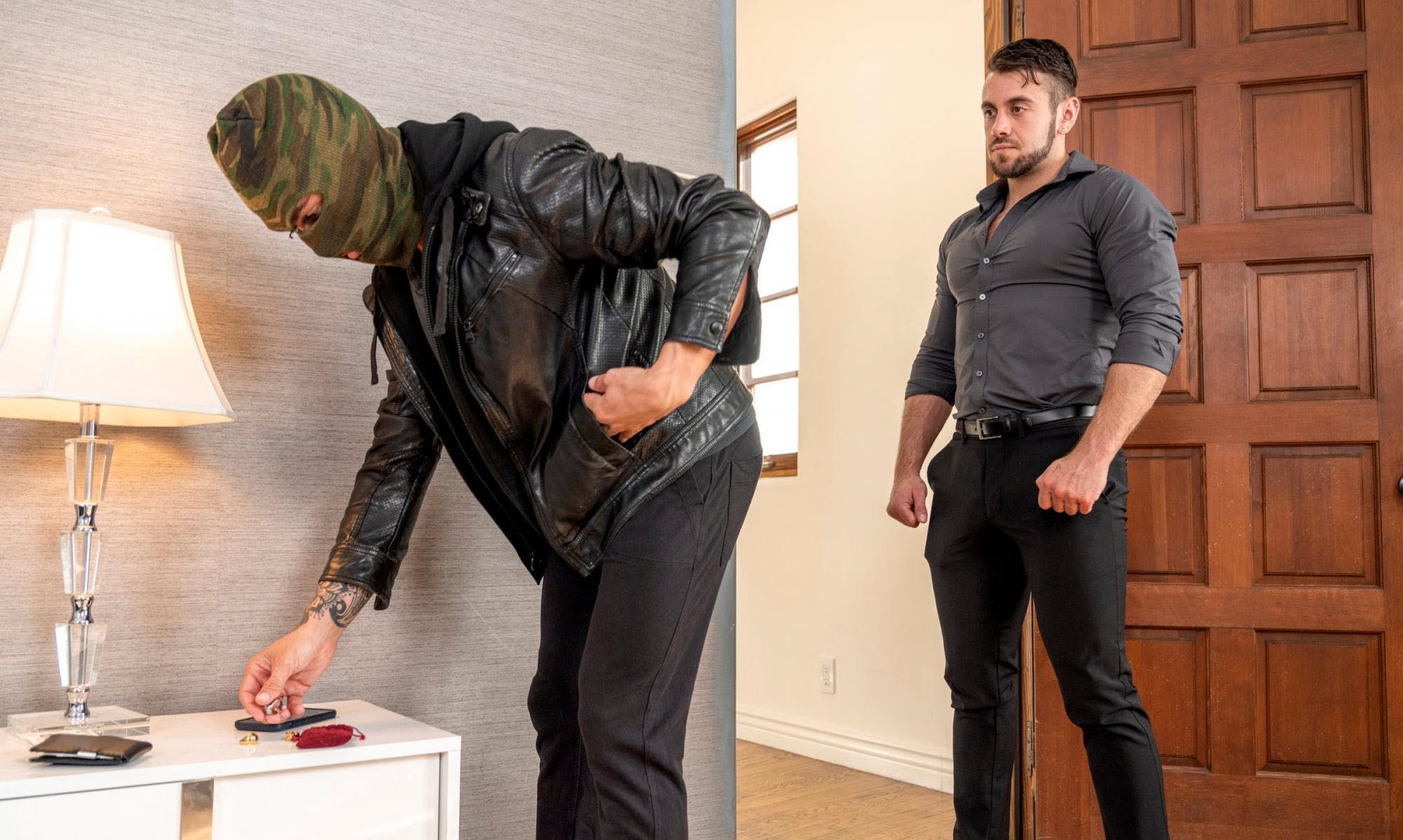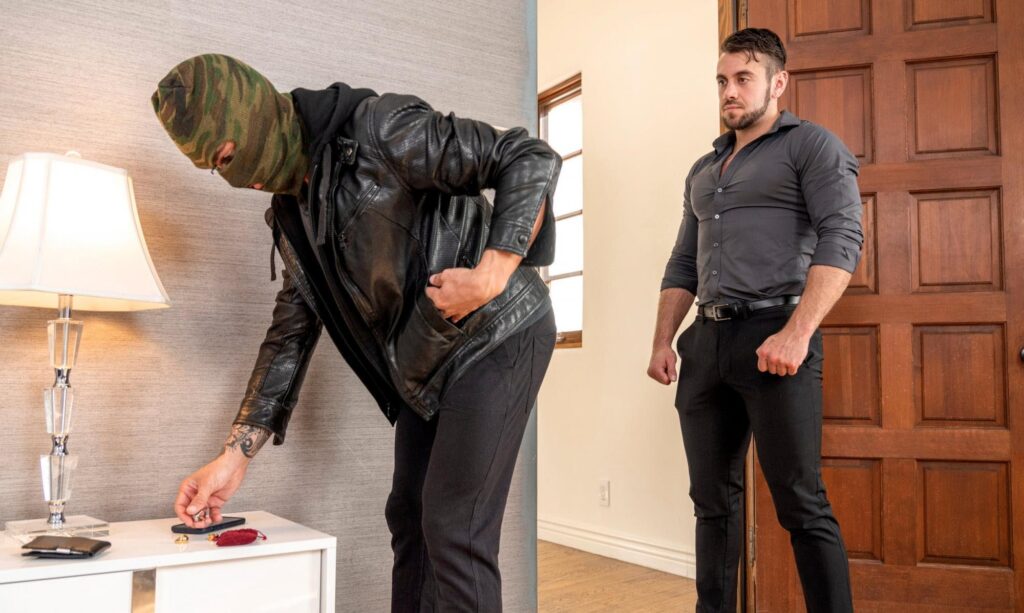 Alright, here's the deal. You'll be teleported straight to Dante Colle's crib. I'm sure you all know who he is, so it shouldn't surprise you that you're in his fancy villa as your target for the break-in. But here's the catch - things won't go according to plan, my friend. Brace yourself because Dante himself will catch you red-handed. And guess what? He's got the power to call the cops and get you in deep trouble. The real challenge is Dante, a bearded Gay VR  Porn performer with unique tastes and preferences. It will be a tough job trying to please him and make him forgive you. How the heck do you reckon you can change his mind?
⇒ VirtualRealGay (Review) with Juancho Severano!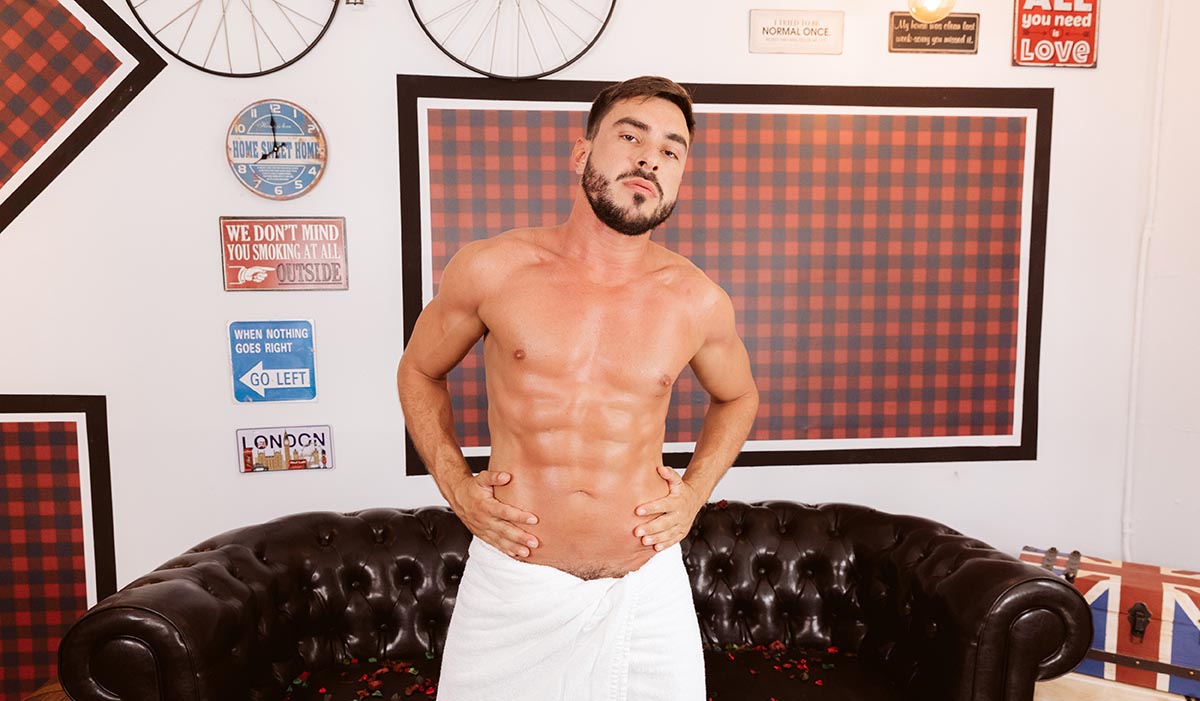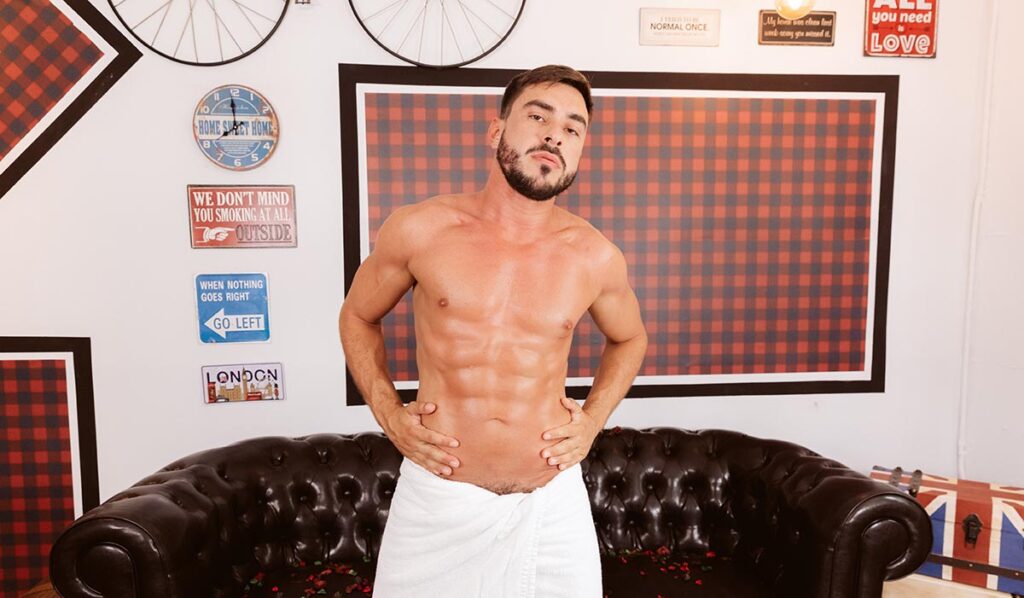 Juancho Severano has just finished his bath and sits down on the sofa, ditching the towel to flaunt his jaw-dropping muscles! He takes his cock in his hand and starts masturbating, touching his wet and hot body in different positions - for your eyes only! He'll put a finger in his ass to crank the pleasure level to the max and cum all over himself at the end! 
⇒ VRB Gay (Review) with Pierce Paris!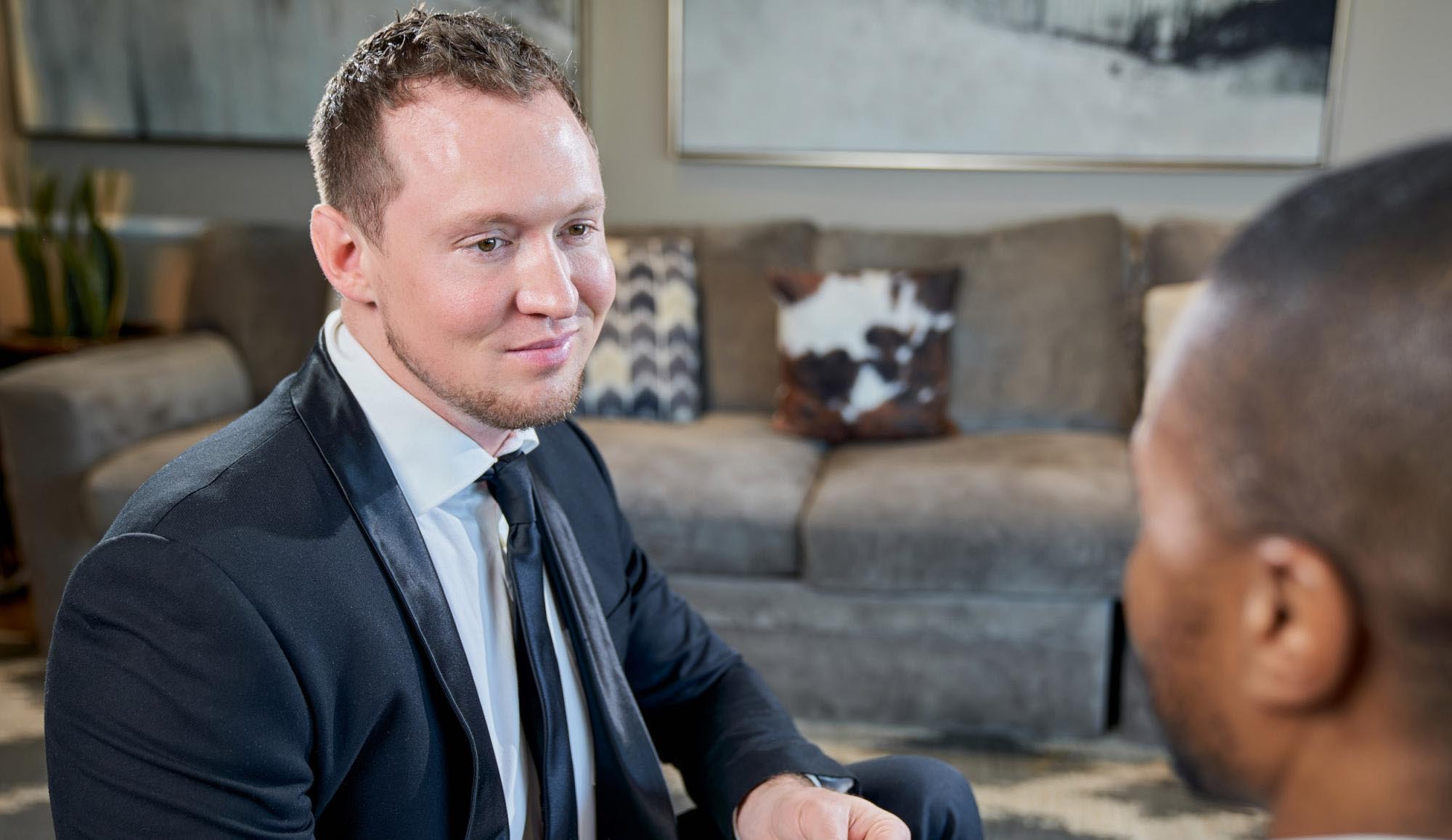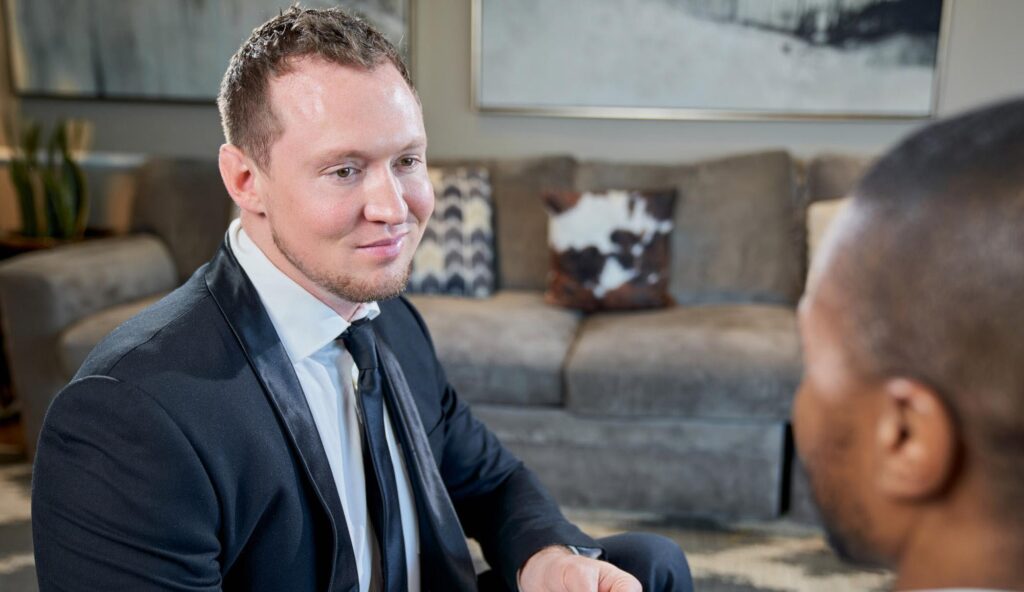 Get ready to celebrate your anniversary with Pierce Paris in an absolutely amazing way! Just the mention of his name probably gets you all excited if you already know what he's capable of. But hold on because we're just getting started and there are so many exciting details to discuss! Picture this: you put on your VR goggles and boom! You're transported to a fancy suite where you'll be hanging out with the hunky Gay VR Porn performer himself. He'll be showered with love and pampering, and you better believe he'll want to repay all that kindness. And that's when it's your time to shine and have the best time ever!