Quick & Easy: Is VRB Gay worth it?
Great content
Cool plots
The visual quality is amazing
Hot models
Exclusive content
Safe and secure
Could include more body types
With the rise in popularity of VR Porn, more and more studios are branching out beyond straight VR Porn. With the increase in demand for ⇒ Gay and ⇒ Trans niches, one of the biggest VR Porn Sites in the industry - ⇒ VR Bangers (Review), did just that with their sister sites - VRB Gay and VRB Trans. Today, we'll dive dick-first in VRBGay - one of the top Gay VR Porn sites!
What kind of content can I find at VRB Gay?
The name says it all - VRB Gay covers all things gay. Now, this is a huge niche, which allows them to come up with many different sub-plots and scenarios. And these guys are trying to make them as diverse as possible! You'll get Bootcamp, massages, morning wood, dancers, boyfriend experiences, tattoo studios, one-night stands, cops, romantic anniversaries, doctors, artists, photoshoots, gamers, solo scenes, etc. And you'll get to fuck them all.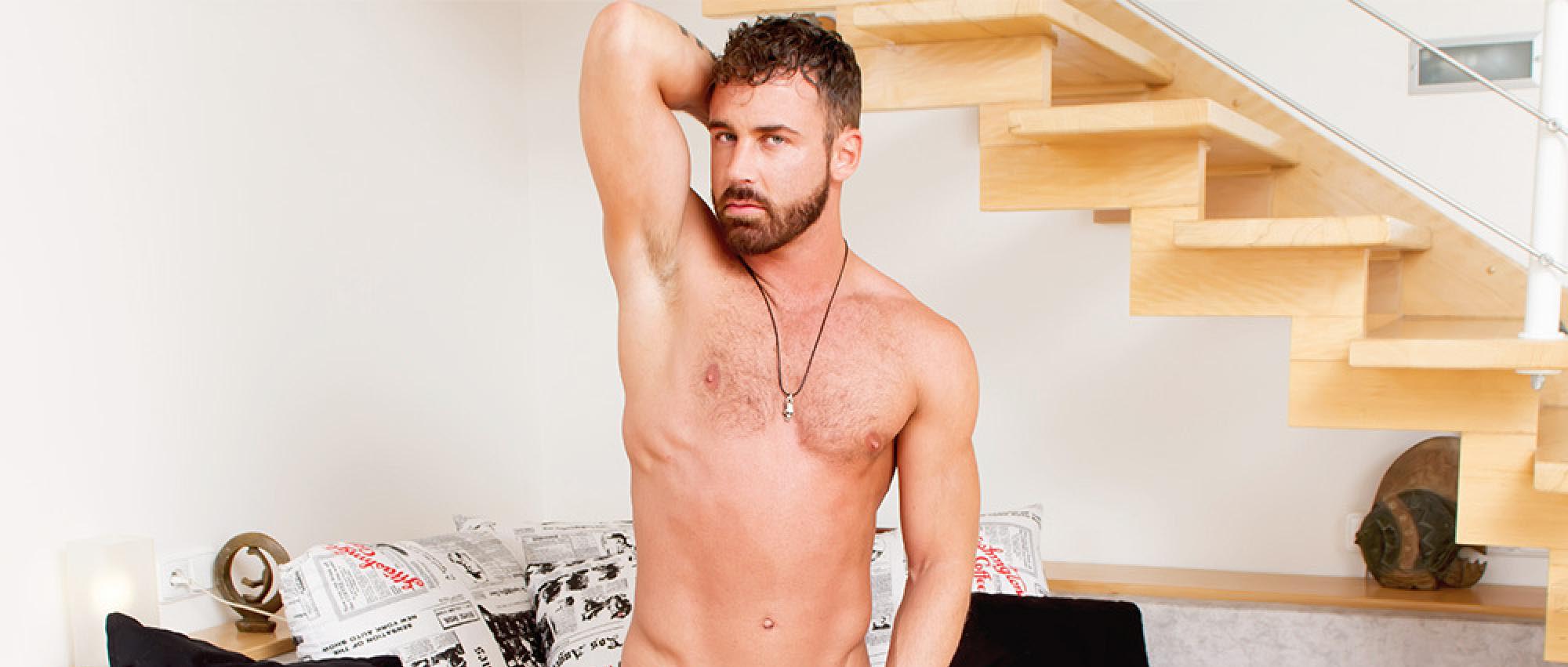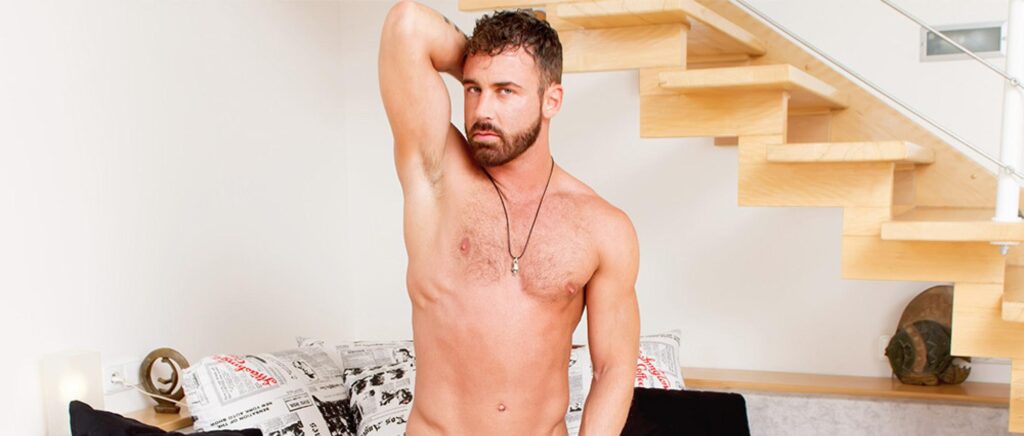 So far, VRBGay has racked up 50+ VR Porn scenes on their website, with the videos running anywhere from 15 to 40 minutes. Depending on how much time you've got on your hands, you can always fap one out to one of these gorgeous beefcakes! Their videos are absolutely immersive (I mean, it's a sister site of VR Bangers, what else could you expect?), and they always try to do everything with taste! Overall, there's a lot to choose from on VRBGay, and it's all top-notch quality!
5/5 from me!
Is the variety of models and scenes as good as the content?
In short, yes. This is a very famous studio, and they're known for working with the top talent in the industry! But how do you judge variety? It's easy - the more models and plots, the better!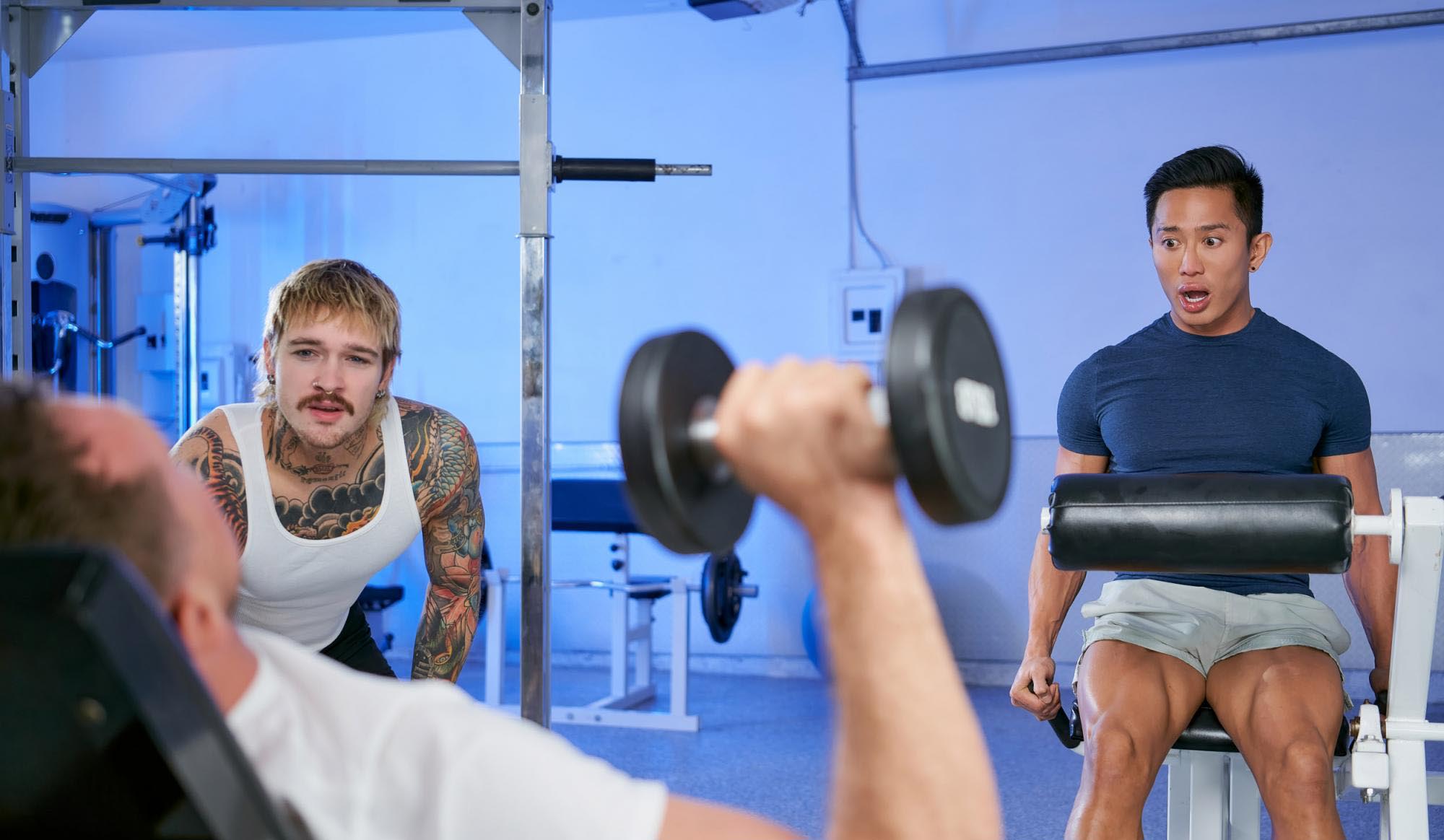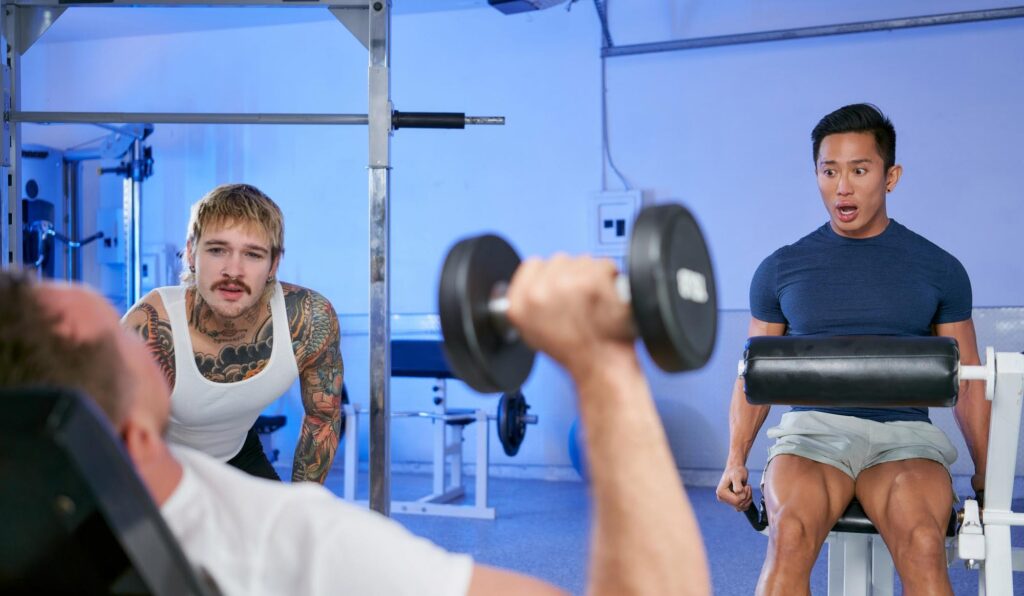 Let's start with the models. VRB Gay works with 40+ of the hottest gay pornstars in the industry. And what pornstars they are! You'll get Caucasian, Asian, Latino, Black guys, bearded, clean-shaven, blondes, brunettes, big dicks, tone, muscular, stocky… you see where this is going. They're trying to cover as many body types as possible - for your eyes only! And they're all willing to take your dick like it's the last one in the world. If there's anything to be said about the models, VRBGay could broaden its variety a bit more because most models are gym hotties.
Now where's the guy that said that pornstars aren't real actors? Because I want to show him some of the videos at VRB Gay. These models really make it their goal to make every scene feel as real and natural as possible. And they're doing a mighty fine job! Take "Romantic Anniversary" with Pierce Paris, for example. You'll feel like this guy is really your boyfriend. Suppose you're into guys like him, of course. If not, check their other actors. Jake Waters' euphoria will hype you up in an instant. Right before you put it in his ass. And he'll keep the flames going until the very end of the scene! 
4.5/5 from me.
What about the audiovisual quality of VRB Gay?
At VRBGay, you get a maximum of 8K quality, 3D, 60 FPS, with a 180 and 360-degree FOV. That's rare in the VR Porn industry, actually. There are only a few studios that will offer both 180 and 360 FOVs.


The solo jerk-off videos are filmed like someone sneaking a peek (voyeur mode), and the rest are more like you're right in the action (your POV). Just like the straight VR Bangers site, the gay version keeps that cool color vibe that makes any VR Bangers video stand out from the crowd.  
5/5 from me!
As you land on the home page of VRB gay and start scrolling, you'll come across their selections of Top-rated and Latest Videos. Continue scrolling, and you'll find their Pornstar roster and Top Categories. At the bottom of the page, you get the Headset section, where you'll find their guides on how to watch VRBGay videos on your VR rig. The top of the home page is basically the same, with tabs such as Videos, Categories, Pornstars and VR Network, which lets you know more about their sister sites - ⇒ VR Bangers (Review), ⇒ VR Conk (Review), ⇒ VRB Trans (Review), BlowVR, and ⇒ Dezyred (Review) (a crazy good VR Porn game).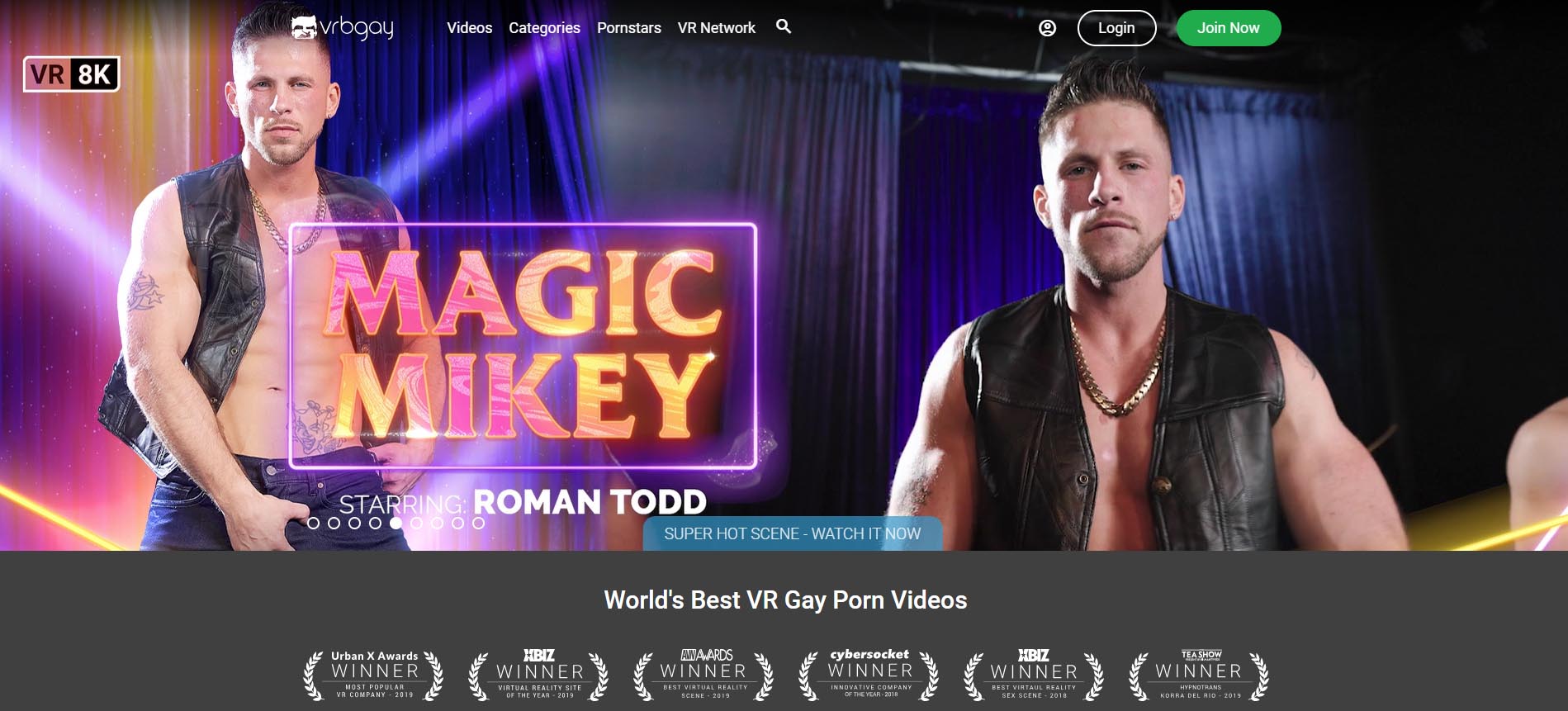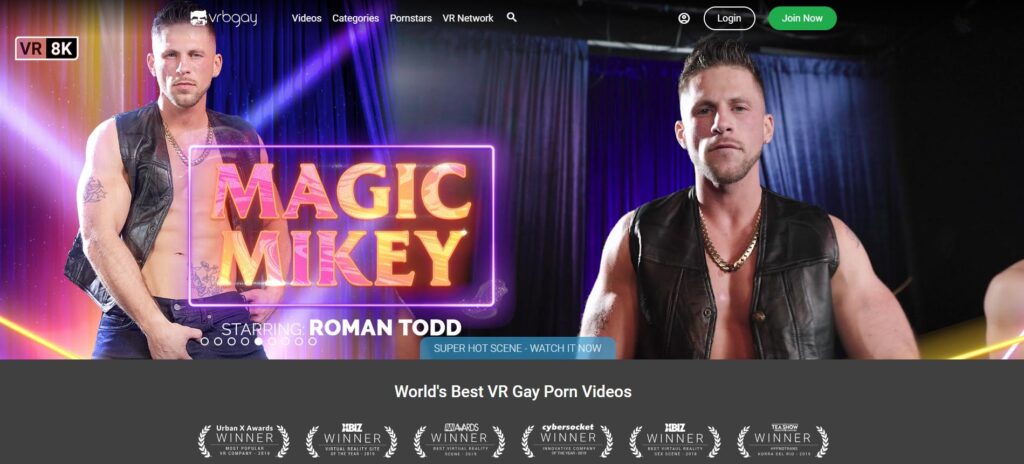 The site itself is very intuitive and easy to use, and it's hard to get lost. You get a lot of filters to browse through the content, followed by a bunch of tags under each video to make your search even easier!
5/5 here!
Is my headset compatible with VRB Gay?
Pricing - How expensive is VRB Gay?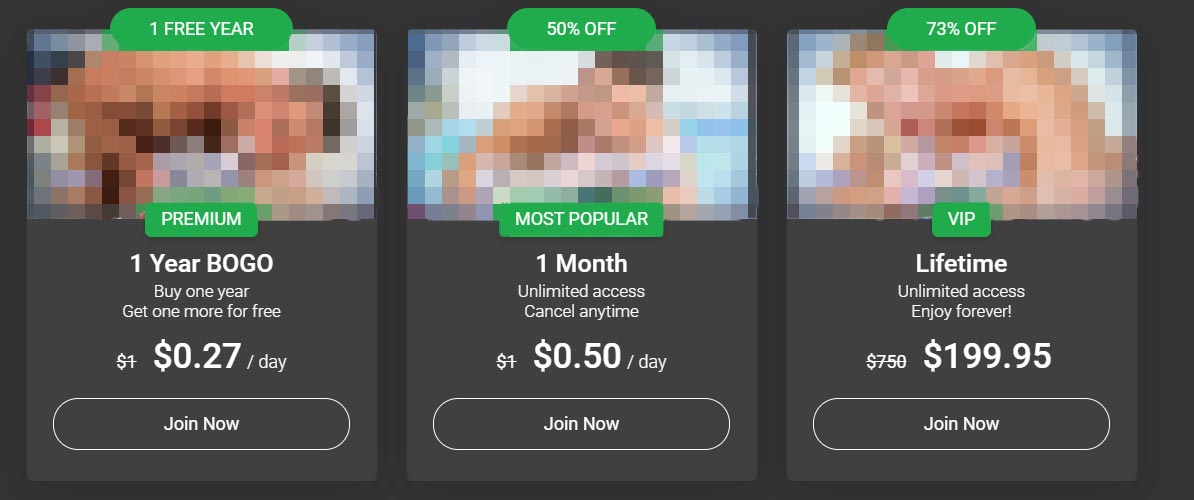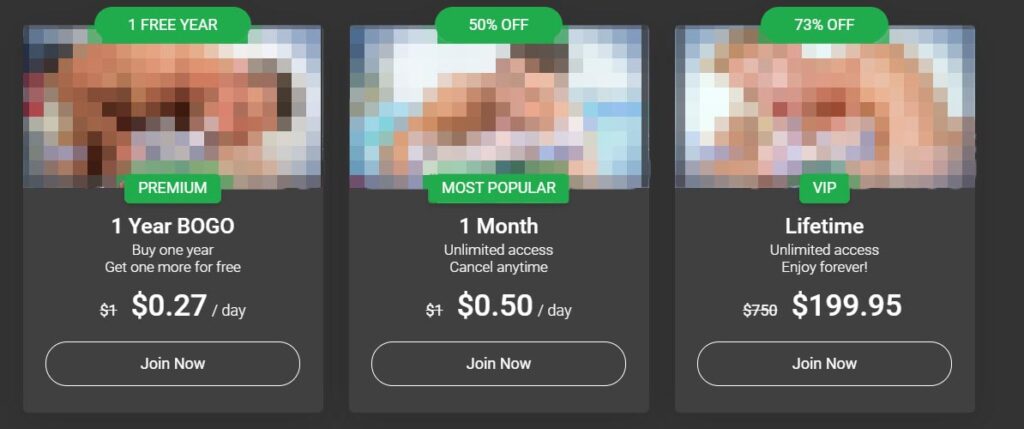 VRB Gay isn't expensive. Their subscription costs $15 a month, which is the normal price for a VR Porn Site subscription. And $15 a month is a joke for the content and quality you get here. I mean, that's a slice of pizza and a cup of fancy coffee when you go out. And for a whole month of amazing gay VR Porn, on the other hand, I think the choice is pretty obvious.
The billing is safe and secure. You won't have issues with the subscription, your bank statement won't show anything related to the adult industry, and you won't need to worry about scams or malware. All the top ⇒ VR Porn Sites offer this kind of security and anonymity.
What's the future of VRB Gay?
This may be difficult to answer, as VRB Gay seems to have stopped releasing new content at the moment. This happens from time to time in the industry. And more often than not, the sites come back even better and stronger. I'm sure VRBGay is already working on this!
Conclusion - Is VRB Gay worth your penny?
If you're into gay porn, go for it. The studio offers good quality and good content for cheap. If you're craving some good ass-fucking in high-quality VR, this is your stop. You know what to do!
VRB Gay is one of the hottest studios that caters to all your male-on-male desires and fetishes, at a low price! Great models, great content, great audiovisual quality!