Amazing blowjob-oriented content
A lot of categories
Top-notch pornstars
Blowjobs from not only one studio
Awesome graphic quality
Safe and anonymous billing
Ah, those VR Porn Blowjobs. Who could resist? There's nothing better than seeing a drop-dead gorgeous VR Porn Star wrapping her lips around your dick and giving you a sloppy blowjob. If you're into that (of course you are), then Blow VR is the place for you!
What kind of content does Blow VR offer?
Blow VR is a VR Porn Site straight from the porn network of none other than VR Bangers - one of the industry's hottest and most successful VR Porn behemoths. And the name says it all - you can expect some fantastic blowjob videos with the most famous pornstars in the whole of VR. Now tell me that doesn't get your blow flowing.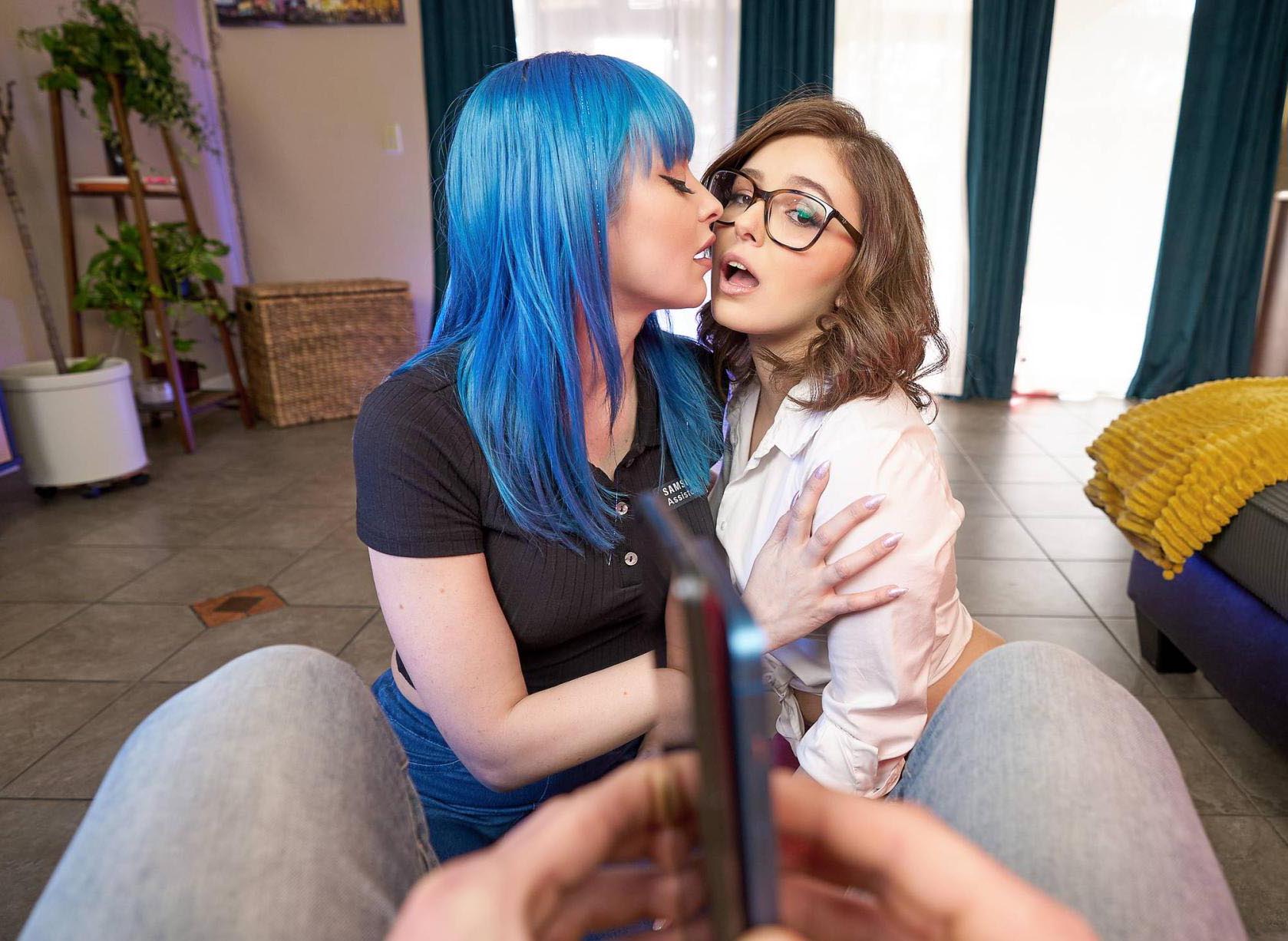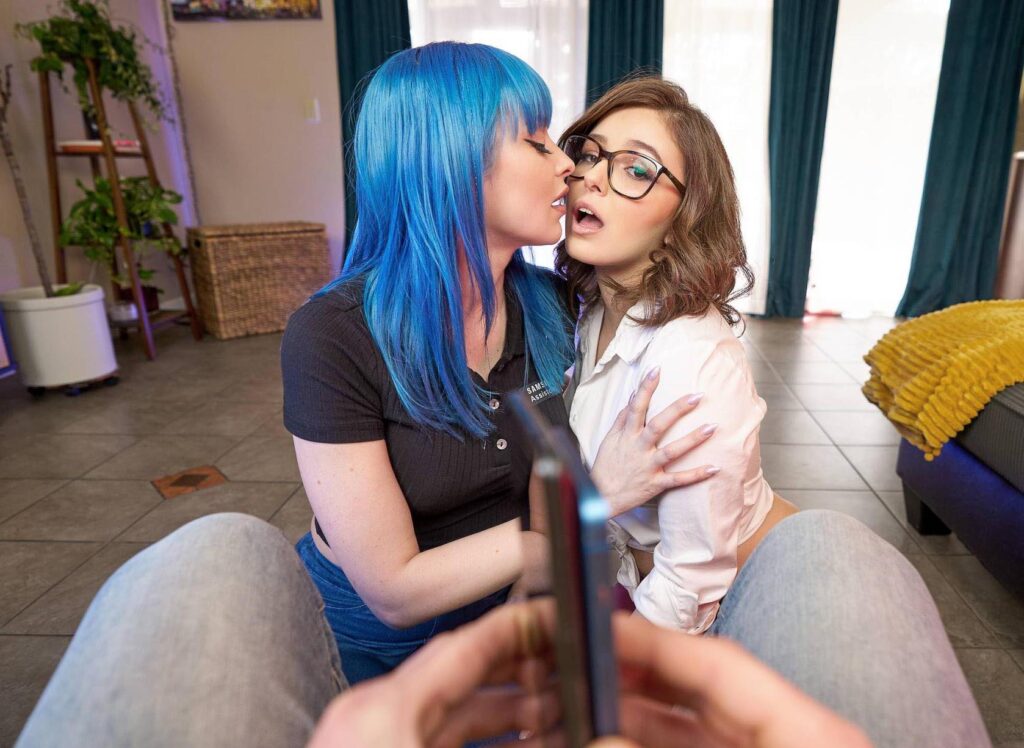 Blow VR uploaded their first video in 2022, and so far, they have racked up 65+ awesome videos in their library. You'll find videos of cock-sucking moments from ⇒ VR Bangers and ⇒ VR Conk, but they also offer some crazy-good original stuff. Now, it stands to reason that you can expect some excellent stuff here - Cosplay blowjobs with some of your favorite movie or video game characters, double blowjobs (my favorite), public, deepthroat, sloppy, taboo blowjobs with stepmoms and stepsisters, titty fucking, the best pornstars in the world licking your balls, etc. You'll get to cum on their bodies, their tits, in their mouths, you name it. Oh, I love it when they swallow! Everything we love about blowjobs - Blow VR has got it.
Make sure you check out their videos called "Sloppy Blowjob with Jewelz Blu and Leana Lovings." I would give anything to be the guy in that room they are sucking off. 
Great job, Blow VR - 5/5!
Is the variety of scenes and pornstars good?
We rate variety in a simple way: the more pornstars and different setups - the better. I mean, this is a niche VR Porn Site, so the theme is already set. You'll get blowjobs from hot chicks. But think of it this way - it's not only hot chicks. It's more than 80 of the world's best pornstars. And you'll find all those sweet body types we love so much. Whether you're turned on by ⇒ Blondes, ⇒ Brunettes, ⇒ Big Tits, ⇒ Big asses, ⇒ Ebony, ⇒ Asian, nerdy chicks with glasses, ⇒ MILFs, or tattoed chicks, you'll have a great time here. Some ⇒ Latina babes would be a nice addition, though! But I'm sure Blow VR is already working on that. Kira Noir, Lexi Luna, Leana Lovings, Vina Sky, and Anna Foxx are just some of the insanely hot pornstars you'll get sucked by. If you're a seasoned VR Porn pro, you know well who these chicks are. If you're starting your VR Porn journey, I envy you because you'll see their skills for the first time. And that's always a special moment!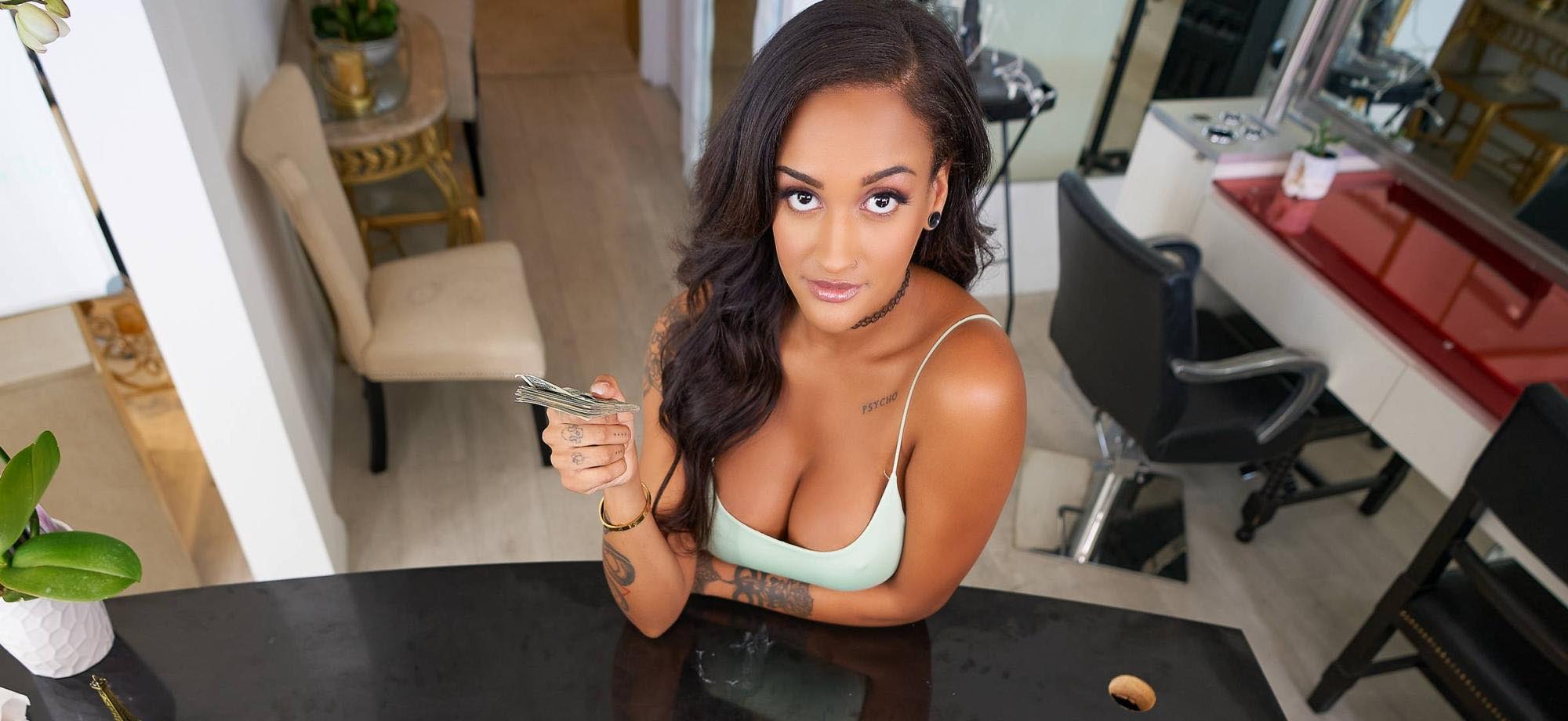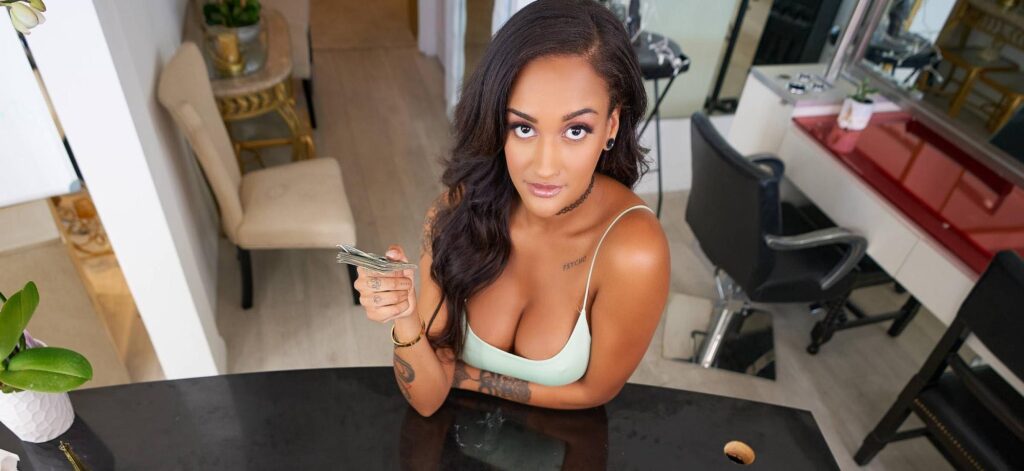 Also, you'll get sucked in a lot of different setups. Classrooms, offices, living room, bedrooms… whatever you like. Personally, I focus more on that incredible pornstar slobbering all over my dick, but if you're into the setup as well, don't worry - there's plenty of variety there. Blow VR is different in that sense from ⇒ SwallowBay (Review) - another great blowjob-oriented VR Porn Site (Check them out, it's a super hot site).
Clean 5/5!
What's Blow VR's audiovisual quality like?
Blow VR is a sister site of the mighty VR Bangers, so it's logical that the quality is supreme. Remember, this is a VR Porn Site that uploaded the world's first 12K porn video a couple of months ago. It's called "Pheromones Temptation," check it out!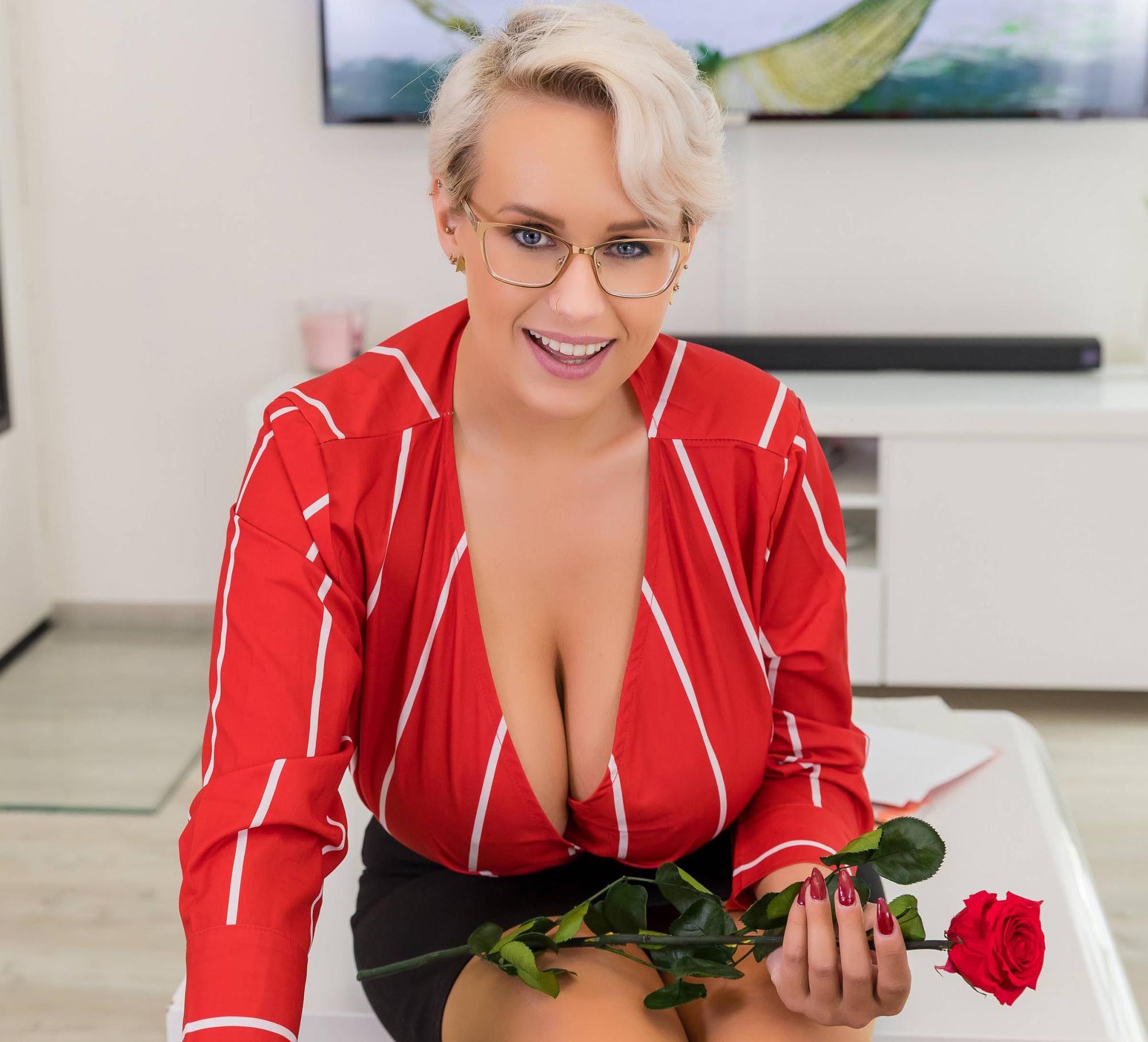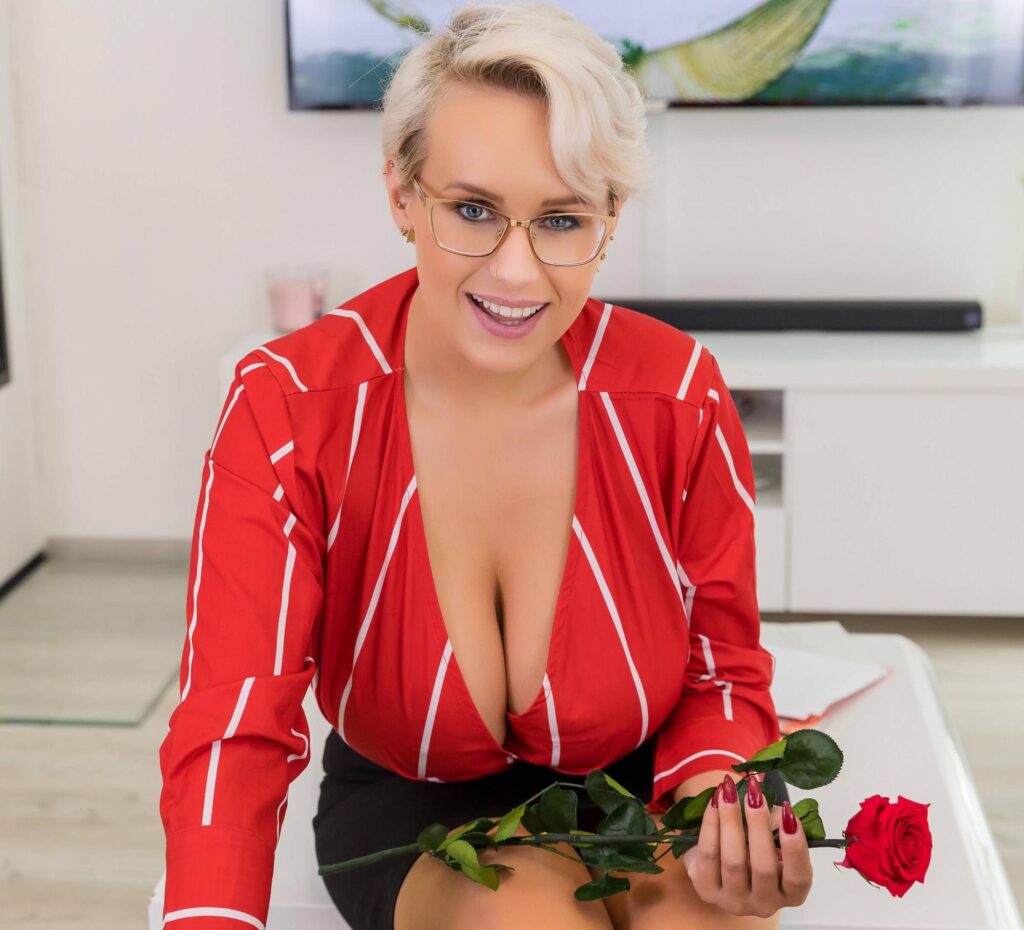 You get 4K, 6K, and 8K quality on Blow VR. They offer both 180 and 360-degree videos, which I really like. It's good to have this kind of variety because most VR Porn videos are 180 degrees. Only a few studios do that. All the videos are 3D and from the viewer's POV. So, no voyeur perspective here. If you're into voyeur perspectives, head on straight to ⇒ Stockings VR (Review) or ⇒ Reality Lovers (Review). Anyway, Blow VR makes their videos look as much like the real thing as possible. The camera work is great, and so is the post-production. The binaural sound system makes the whole experience feel even more immersive because you'll hear every gag and moan so well -  you'll think it happened in your room. 
5/5 from me.
Blow VR's site closely resembles VR Bangers' site. As you land on the home page, you're greeted by a fantastic display of the best scenes from some of their videos. Awesome collection, by the way. As you scroll down, you'll see their collections of the Top Videos and Latest videos, VR Pornstars, Top Categories, their Help section for the headsets, and the link to download their Play'a app (with different options for different headsets). The top of the homepage is more or less the same, with tabs like Videos, Pornstars, Categories, VR Network, a Search Bar (always appreciated), and the Login options. Their VR Network is cool, including ⇒ VR Bangers (Review), ⇒ VR Conk (Review), ⇒ Dezyred (Review) (a super cool VR Porn Game), ⇒ VRB Trans (Review), and ⇒ VRB Gay (Review).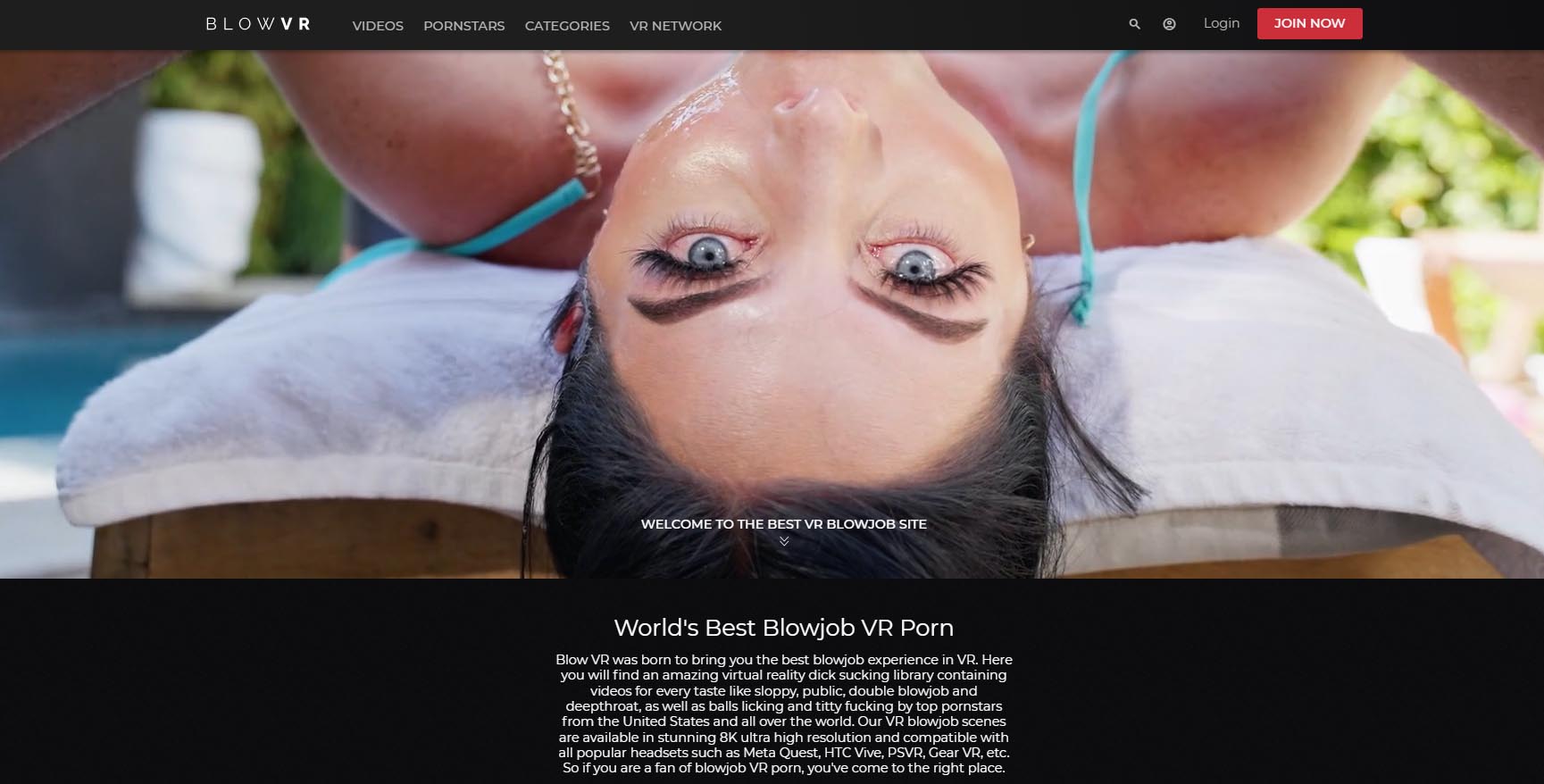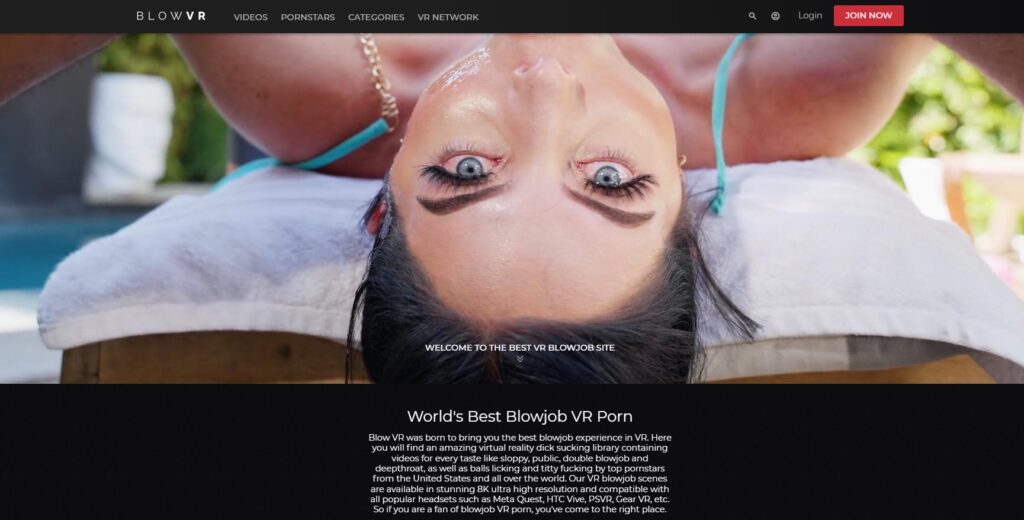 Unfortunately, you don't get access to their network with the basic subscription. You can choose a more expensive subscription plan, and you'll get VR Conk as a bonus. Other than that, the only extras you get are the professional photos from the set.
4.5 /5 here.
Is my headset compatible with Blow VR?
Blow VR is not expensive at all. The basic subscription is among the cheapest ones I've seen so far. For 6 bucks a month, you'll get a ton of blowjobs from the best pornstars in the industry. It's a steal. Their VR Bundle subscription is more expensive, and even so, that's a standard subscription price for a VR Porn Site, and in this case, you're getting the content of two sites combined!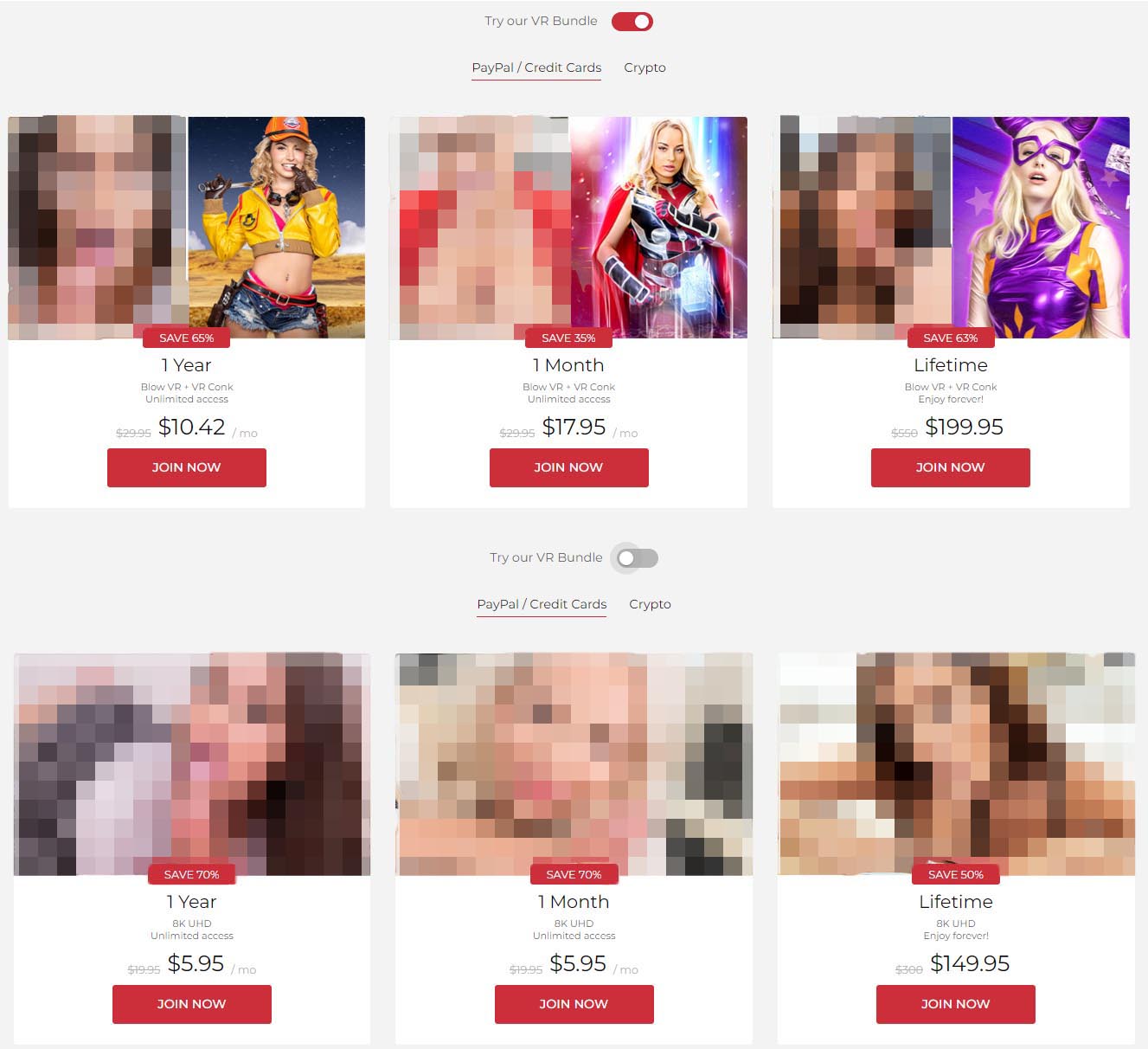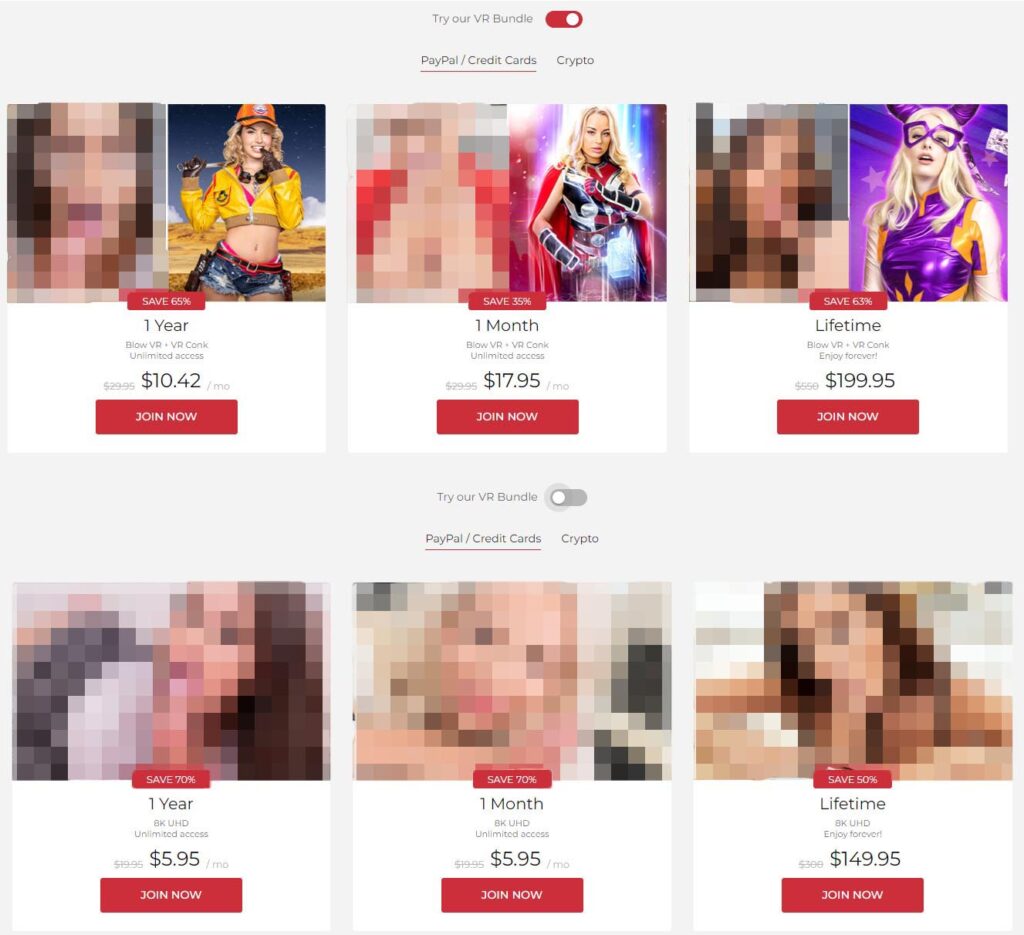 The most important thing is that the billing is safe and anonymous. There aren't any scams, malware, or any other kind of trouble you can encounter with non-legit sites. All the best VR Porn Sites are safe and anonymous - nobody but you will know what you paid for. The bank statement doesn't show anything.
Future: What's in store for Blow VR?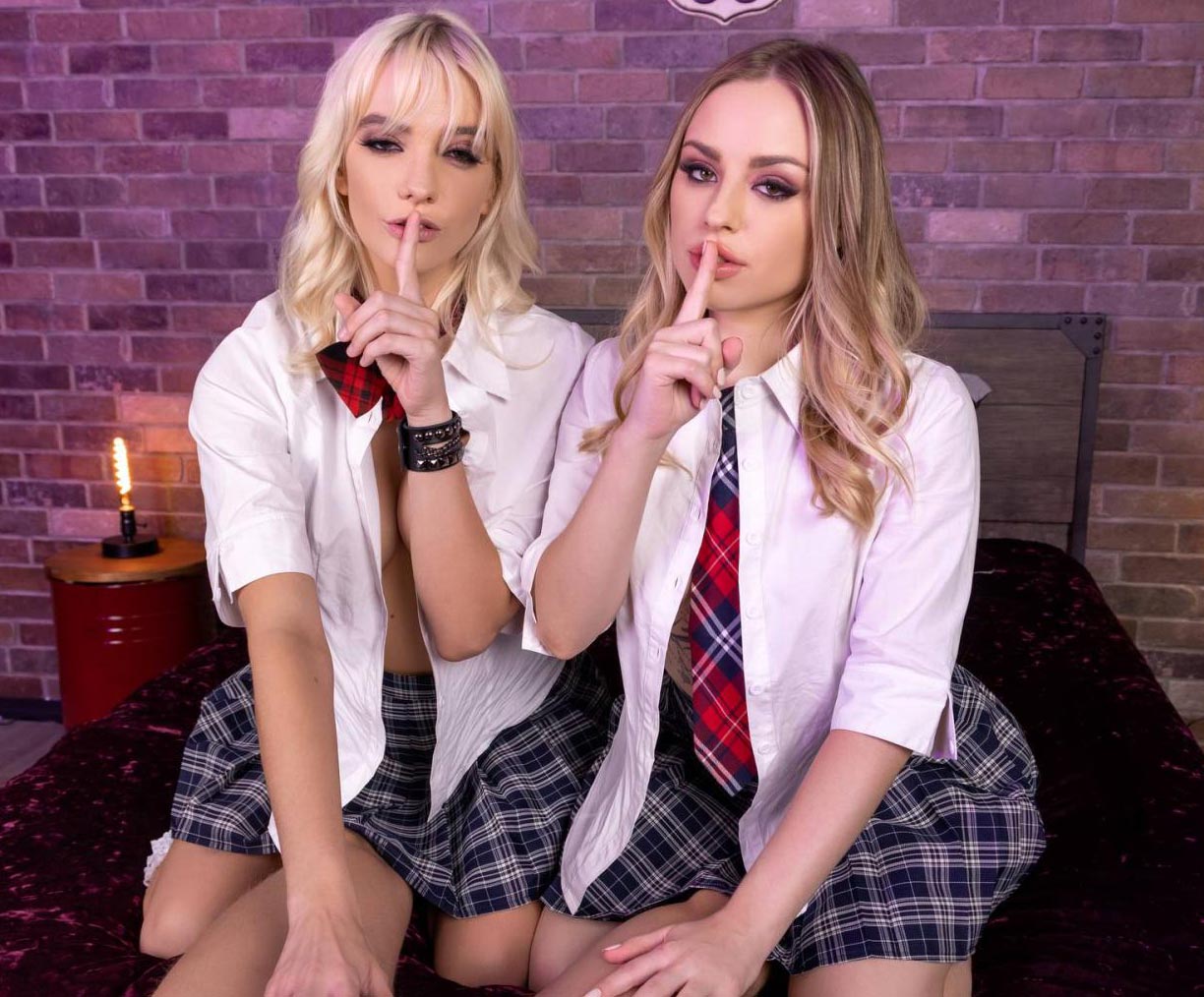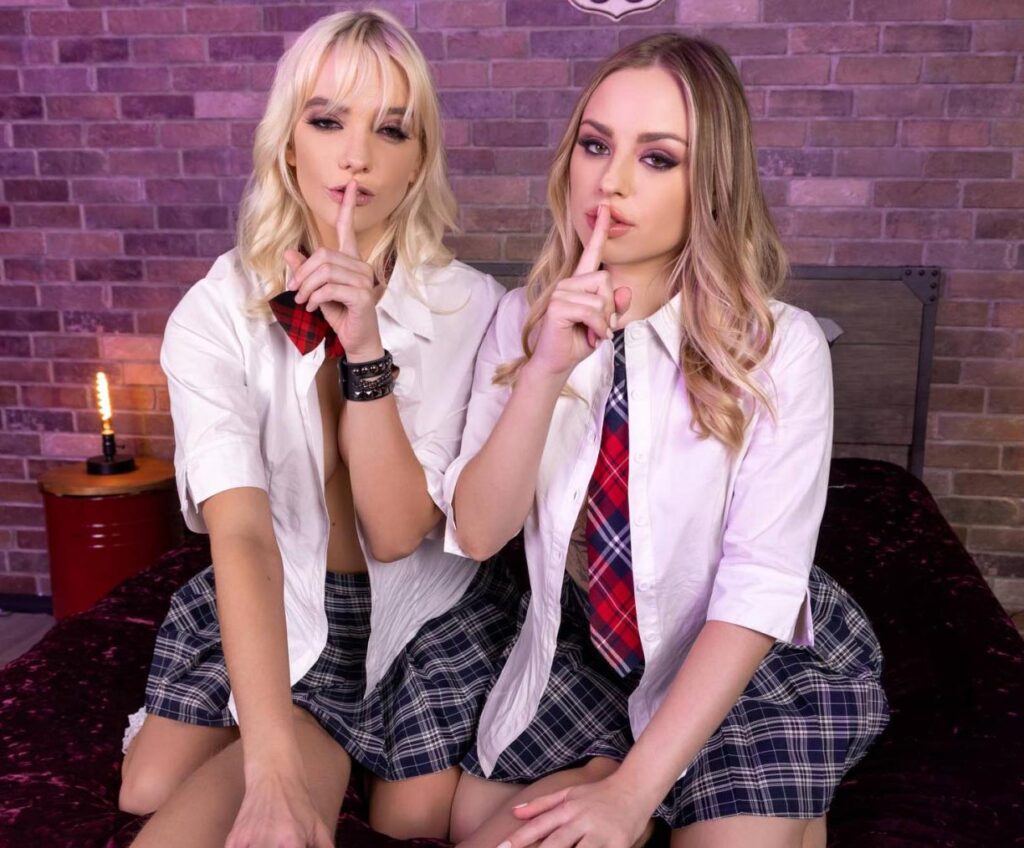 Blow VR is a relatively young VR Porn Site. As I said, they started last year, but they are doing great, thanks to the experience and know-how of the folks at VR Bangers. So I say, keep giving us great sloppy blowjobs, and we're happy! They have a promising future as a studio. Still, including some freebies like free trailers or something more from their network would be cool. I'm a big fan of cosplay, so I appreciate the VR Conk addition, but not everyone else likes the same stuff.
4.5/5 here.
Conclusion: Do we recommend Blow VR?
In a nutshell - Yes, indeed. If you are a fan of blowjobs in VR, and I know you are, make sure you check them out. It's an affordable collection of amazing videos where the top talent in the porn industry will be sucking you off. You know what to do, my fellow fappers!
Blow VR is the place for you if you're into those awesome VR Porn Blowjob videos with a top-notch pornstar wrapping her lips around your meat! You'll get content from not only one studio for the price of one subscription!