This is a step-by-step guide on how to watch VR porn with your smartphone!
Visit the Google Play Store and download "Google VR Services" (For Android users).
Open Google Chrome on your smartphone.
Find a good VR Porn Site and subscribe. We recommend ⇒ VRPorn.com (Review). They have THE BEST VR Porn videos AND they are currently having a sale!!
Find a video you like and tap the play button.
Look for the VR Goggles Icon within the video player and tap on it.
If this is your first time using VR, you may need to wait for Chrome to install an update for Google VR Services.

Don't tap on any other options until the update is complete.

Put your phone into your VR headset.

Have fun!
Note: Streaming is the easiest method, but it's also bandwidth-intensive, so do this only if you have a strong-enough Internet connection. Also, streaming takes away from the video quality
Android
Open the Google Chrome browser on your phone.
Go to your favorite VR Porn Site. If VRPorn.com isn't your cup of tea, check out our list of ⇒ the best VR Porn Sites out there! They all offer

safe and anonymous world-class service

.
Find a video you want to watch and follow the instructions for downloading it. 
Install "GizmoVR" from the App Store if you haven't already.
Open the GizmoVR app. At the first launch, you'll be asked to choose the way how to interact with the app ("By gaze" and "By button") and to provide access to the phone storage. 
Go to the "Media" or "Library" section in the app.
Find your downloaded VR Porn video and play it.

Enjoy!
iPhone
You will need these two apps first - "Documents" by Readdle and "Mobile VR Station".
Open the Documents app, and tap

the blue browser icon

in the bottom right corner. 
Go to your favorite VR Porn site and subscribe.
Find a video you like, tap on it and scroll down to the "Download" options.
Tap and hold the "Smartphone download" option.
Choose "Download link."
Choose your download destination and rename the file if you want to.
Tap the blue "Document" icon in the bottom left corner of the Documents app.
Tap on the "Downloads" icon. Your downloaded video is here.
Tap "Edit" in the top right corner.
Check the video you want to watch and select the "More" option in the bottom right corner.
Select "Share."
Click on "Import with Mobile VR Sation" (This can take a few minutes").
Enjoy!
Note: Downloading is the best option for smartphone VR Porn. The visual quality is way better; you can watch your videos on the go!
Where can I find the best smartphone VR Porn?
1. VRPorn.com - The best VR Porn site. 


⇒ VRPorn.com (Review) is the ultimate VR Porn site that's got everyone hooked! Get ready for an explosive experience with an insane amount of mind-blowing content! This site goes above and beyond with over 19000 jaw-dropping videos! But wait, there's more! With the same subscription price, you'll also unlock a whopping 30+ free VR Porn games! This site is an absolute game-changer for all you hardcore VR Porn enthusiasts out there. Don't miss out on the action - it's a must-have for anyone serious about VR Porn!
2. VRBangers - Just awesome VR porn videos!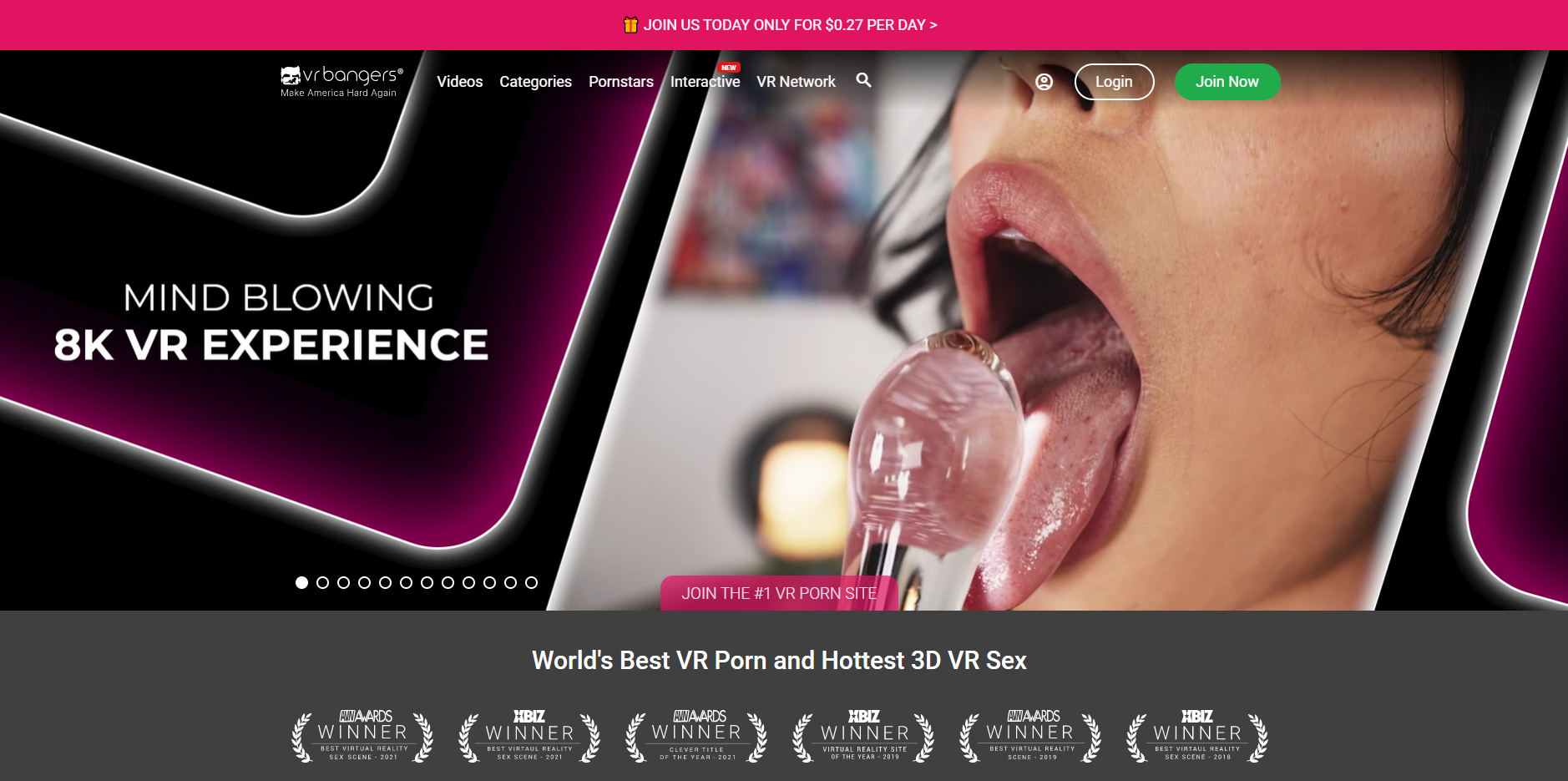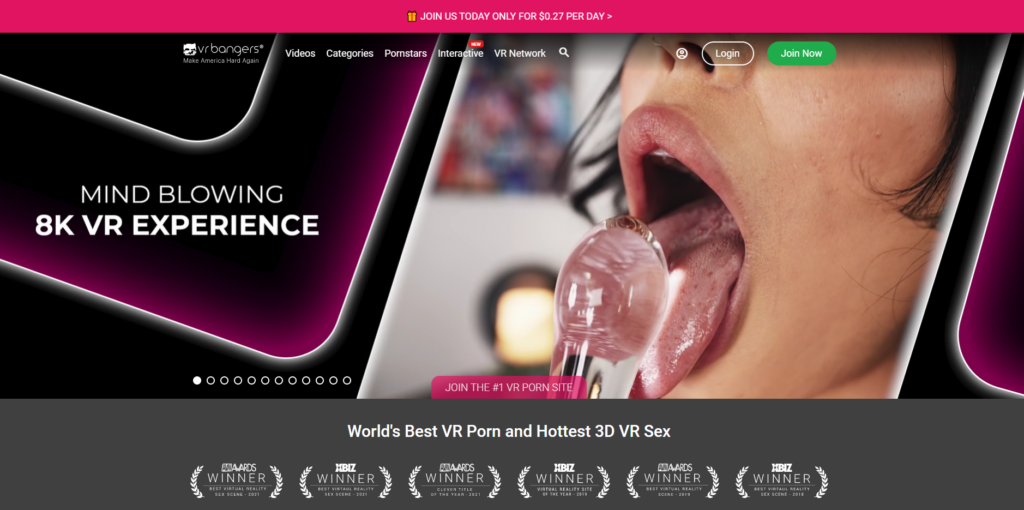 ⇒ VRBangers (Review) is a very popular destination for mind-blowing VR porn videos! These guys are seriously famous for a reason, and once you see their content, you'll understand why. Mind-blowing 8k videos that will transport you to a whole new level of realism. But it's not just about the jaw-dropping resolution, oh no! VRBangers brings you an incredible variety of videos and pornstars that will leave you wanting more. This subscription is an absolute must-have.
3. BaDoinkVR - Pornstars at their finest and a free VR headset!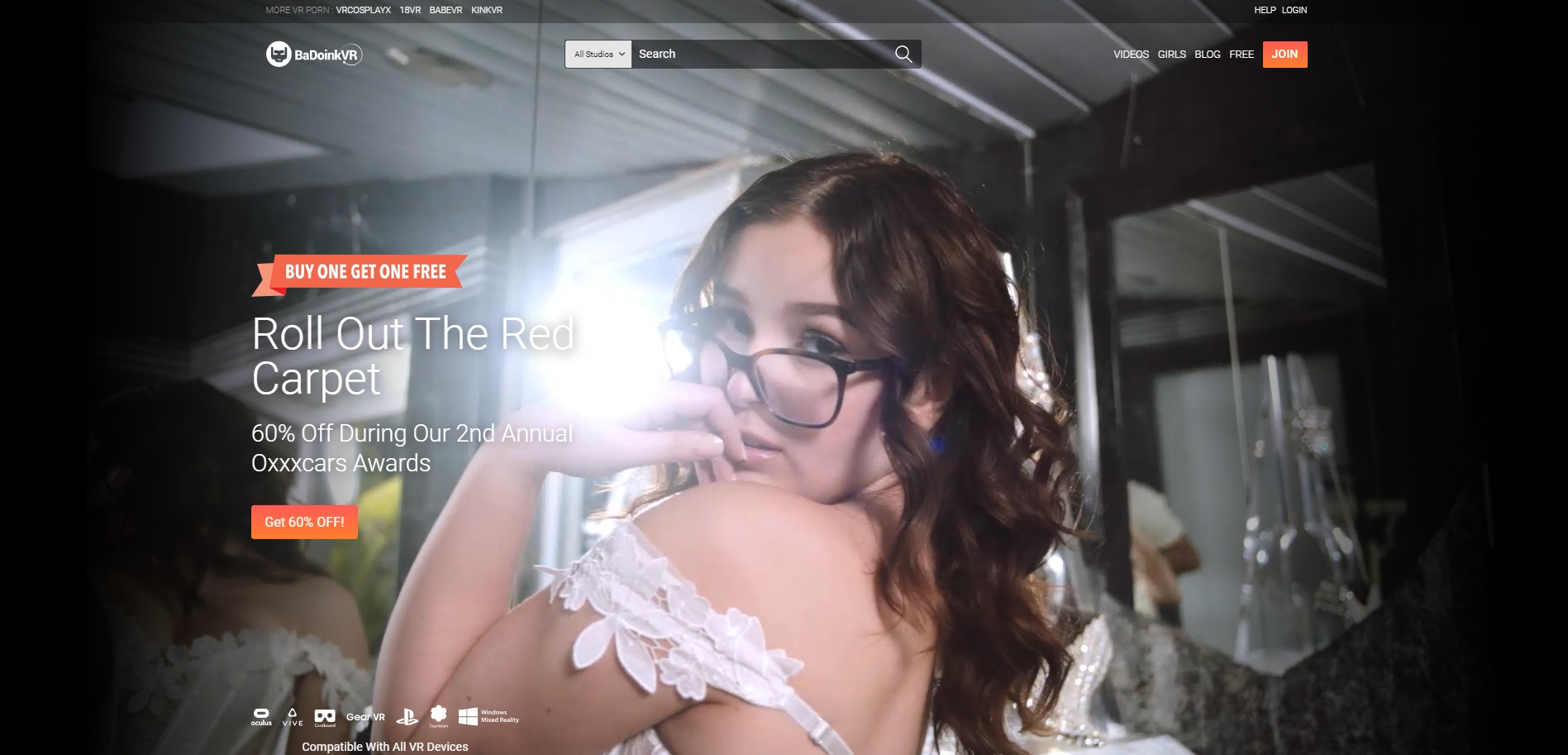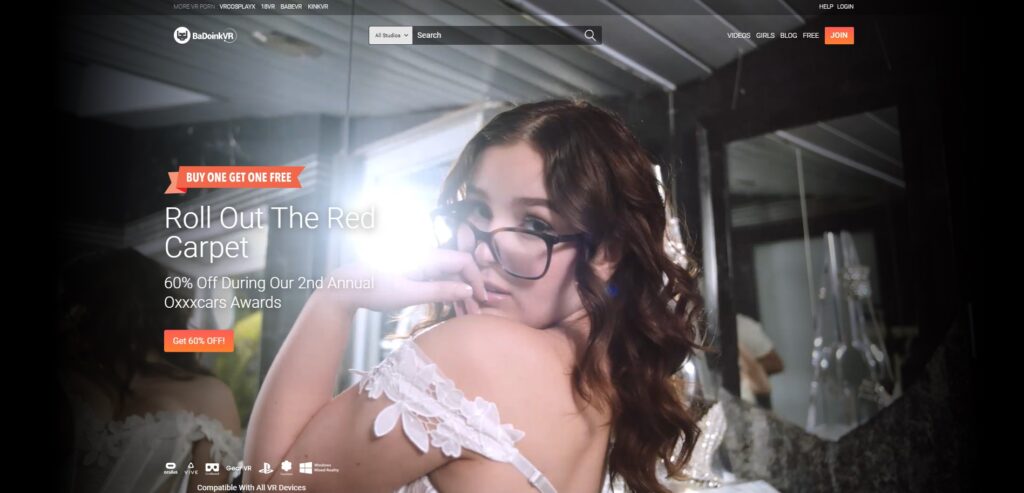 ⇒ BaDoinkVR (Review) - An amazing VR Porn studio that brings your wildest fantasies to life! Get ready for mind-blowing, jaw-dropping VR Porn videos that will leave you coming back for more. With a stellar lineup of seductive pornstars straight out of your dreams, BaDoinkVR takes pleasure to a whole new level. Immerse yourself in the immersive 7K experience that will make your heart race and your senses tingle.
Moreover, you will receive a FREE ⇒ Cardboard style headset with a subscription.  Neat, huh?
Is there free VR Porn for smartphones?
 If you want an awesome VR Porn experience, avoid the free stuff. I understand that we're not used to paying for porn. But this is not regular porn. Only the big shots in the adult industry can afford to create those mind-blowing videos. The camera setup alone can set you back a whopping 20 grand! So, it's only fair to pay and play, right? Also, most VR Porn sites offer subscriptions for under $20. That's the price of a fancy coffee and a slice of pizza.
You might stumble upon some free VR porn videos while surfing the web, but trust me; they'll only disappoint you. Their low quality will just waste your time and kill the mood.
Luckily, there are a handful of world-class VR porn studios out there that deliver the goods. And the best part? You don't have to worry about payment and privacy concerns! You can use any email or name you want, and it won't show up on your billing statement.  
Are smartphones good for VR Porn?
Using a smartphone for VR videos has its benefits. Firstly, you don't need to buy a separate VR device, making it a cost-effective option. Smartphone headsets are generally more affordable because the main technology is already in your phone. Also, smartphones offer convenience and portability, so you get to enjoy your VR Porn on the go. Many smartphones have high-resolution displays and powerful processors, providing a decent VR viewing experience. You can easily transform your smartphone into a VR device with a compatible VR headset or viewer, such as Google Cardboard.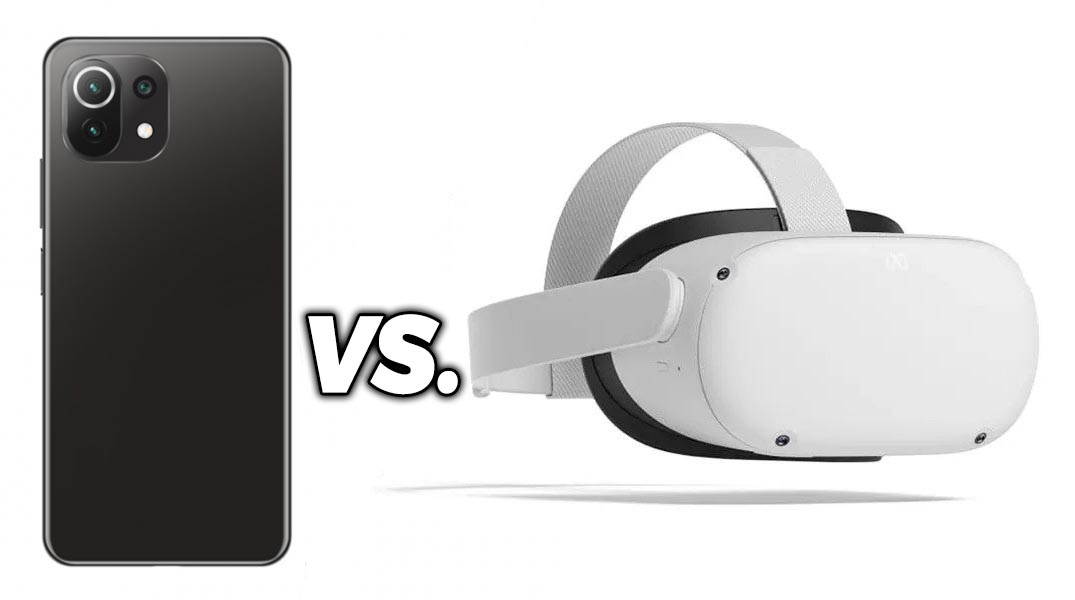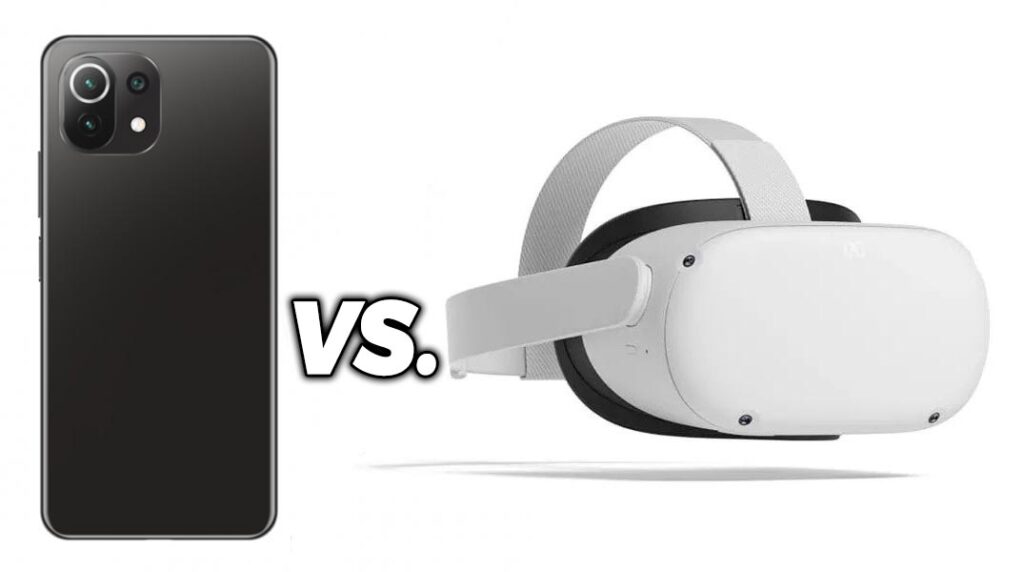 On the other hand, smartphones used for VR videos have some limitations compared to dedicated VR headsets. They fall short in terms of image quality, immersion, and battery life. Dedicated VR headsets offer better screen resolution, frame rates, power levels, and screen clarity. They provide a more immersive experience with separate lenses for each eye. Smartphone batteries drain quickly during VR sessions, while headsets maintain their charge. Mobile VR setups struggle to keep up with advancements, and apps designed for traditional headsets are more functional.
Conclusion: Do we recommend using a smartphone for VR Porn?
In conclusion, using a smartphone is a cost-effective and convenient way to enter the world of VR Porn. A smartphone headset may be a good solution if you want to avoid investing in an expensive headset. It should be noted that more and more VR Porn Sites are discontinuing smartphone headsets and focusing more on the high resolutions supported by the dedicated VR Headsets.