360 VR Porn is something straight out of heaven! Tits and pussies all around you!
Here's the top 10::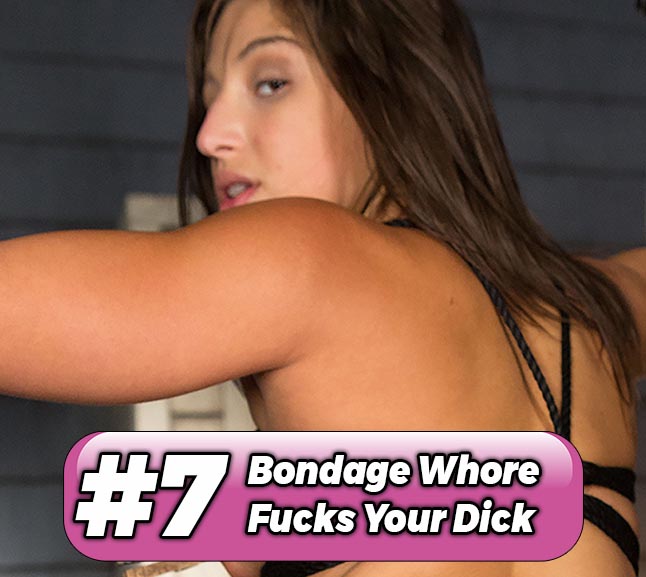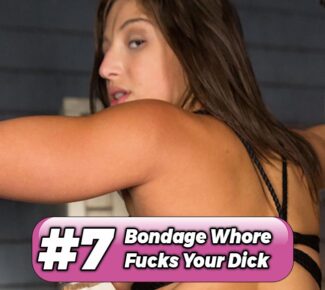 ⇒ KinkVR (Review) – Abella Danger is the perfect submissive little BDSM VR Porn slave, just for you!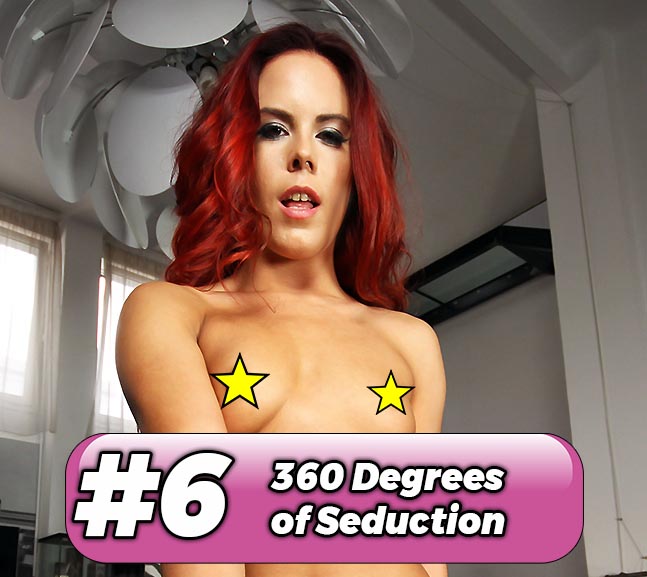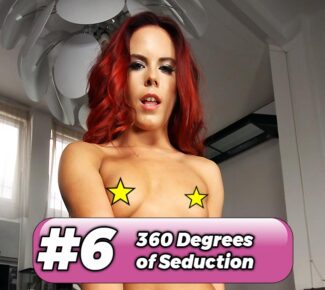 ⇒ BaDoinkVR (Review) – Jesyka Diamond, Silvia Rubi, Gala Brown & Naty Mellow – you'll remember this!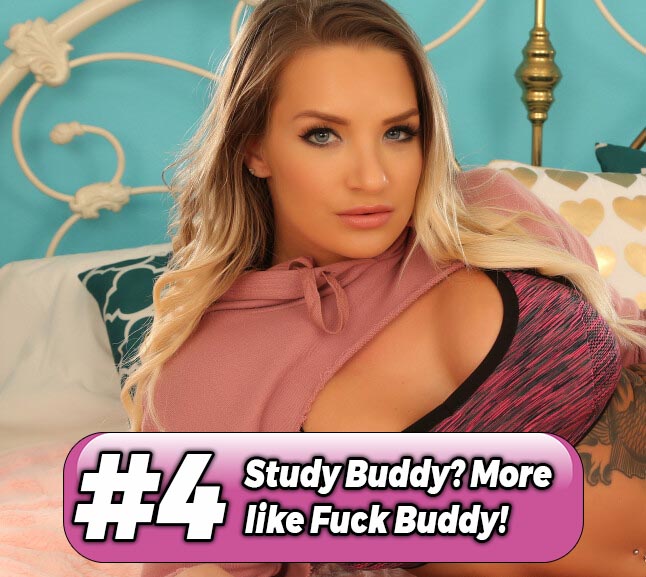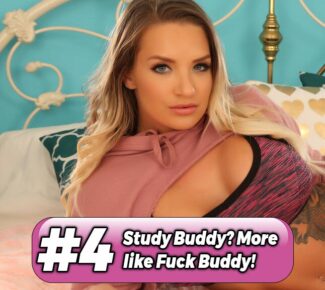 ⇒ VR Hush (Review) – Cali Carter is trying to fil her head with knowledge. And some other things. Like your dick.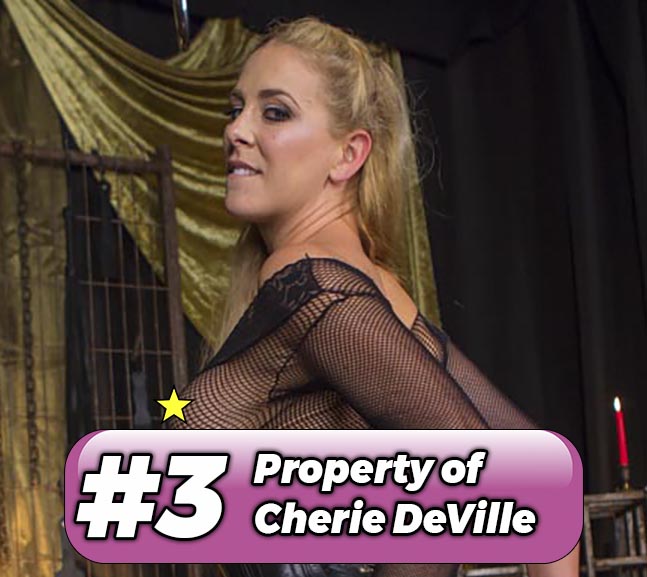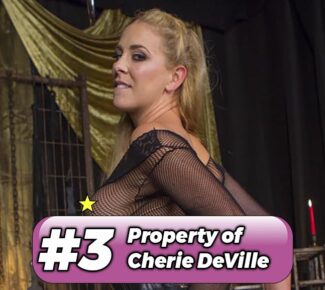 ⇒ KinkVR (Review) – Cherie Deville will show you your place. It's usually inside her perfect pink pussy.
⇒ VR Bangers (Review) with Alix Lynx!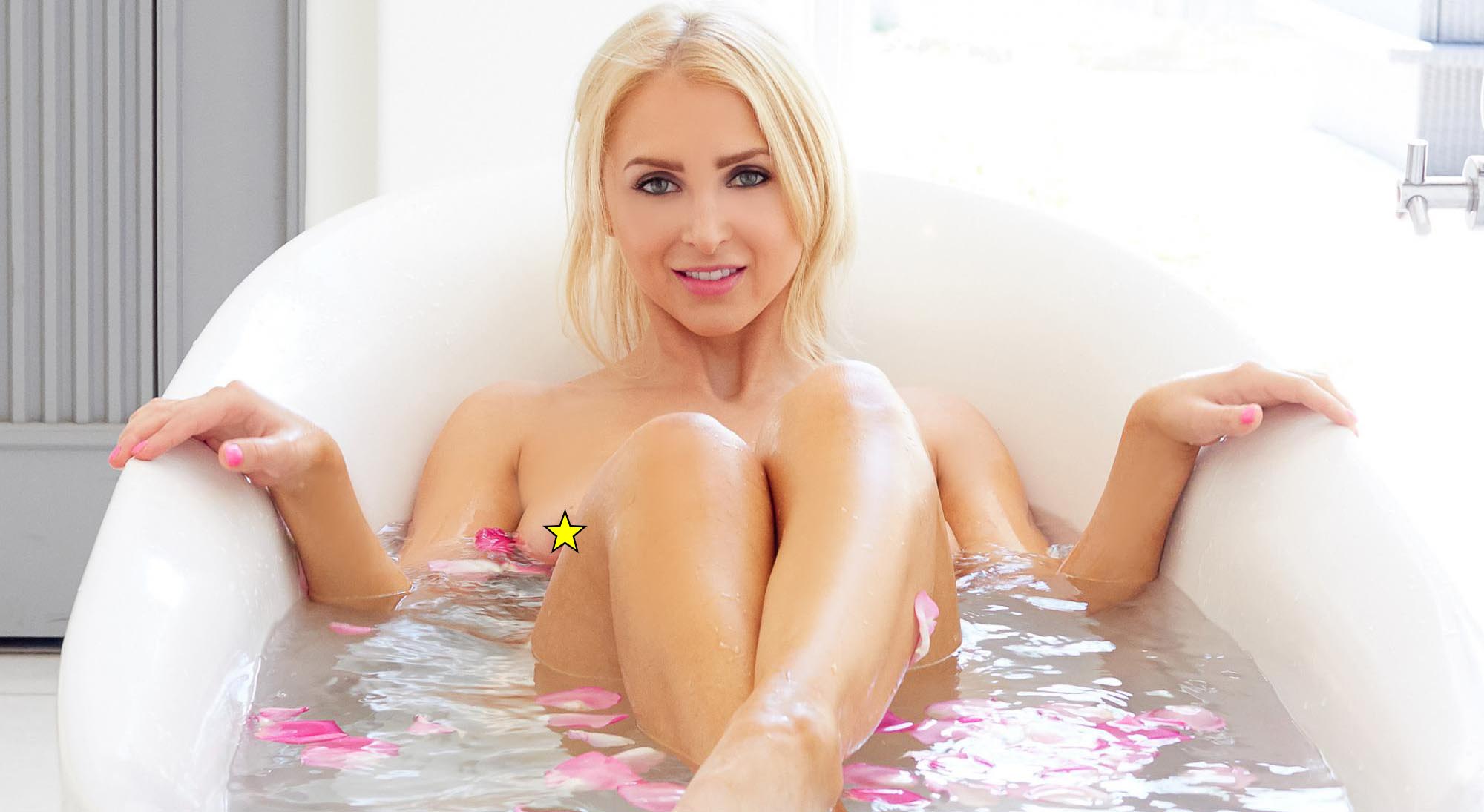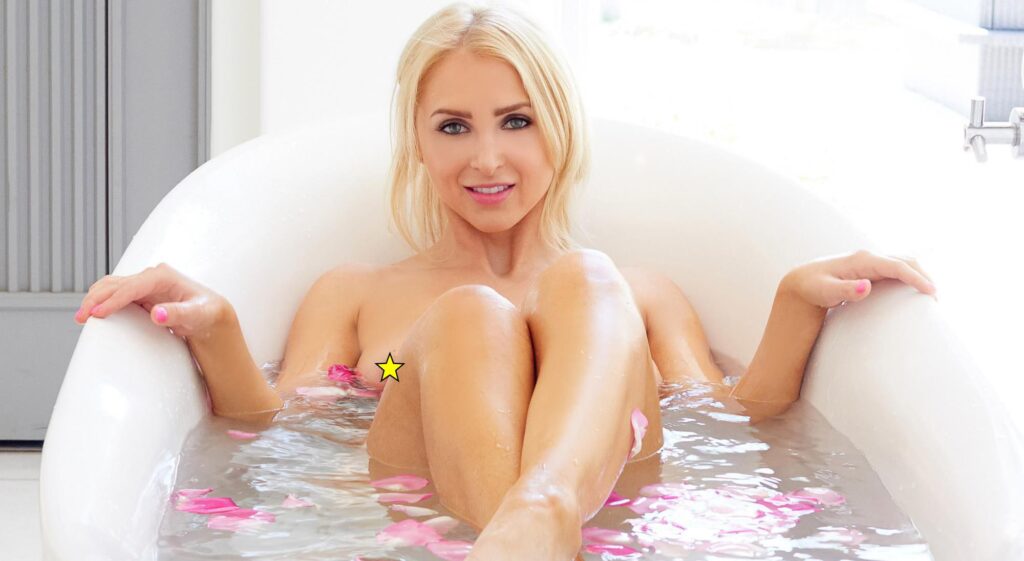 Imagine this: Alix Lynx, looking stunning in pink lingerie, takes over the VR Porn camera. She's a total pro, no nerves, just pure natural charm. Picture yourself in a private bathroom with Alix – a real "just you and her" situation. Things heat up as she teasingly removes her lingerie, giving you a show that's tough to resist. The steamy scene gets even hotter as she steps into the bath, using the shower head for a seriously steamy moment, and then takes things to the next level with a pink vibrator. 
#9: I'm going to have to strip search you
⇒ VR Hush (Review) with Ryan Keely!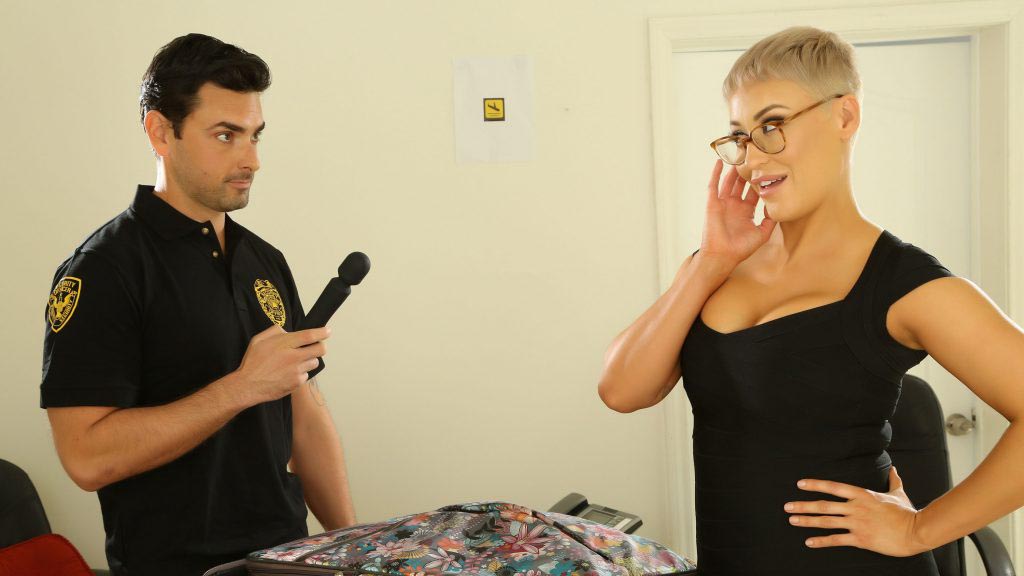 For Ryan Keely, today was an absolute disaster right from the start. One of those security dudes yanked her out of the line and dragged her into some private spot for questioning. Apparently, they stumbled upon some weird electronic gadgets in her luggage. But Ryan Keely isn't clueless about what's throwing them off – she's got her collection of sex toys with her whenever she travels. So maybe it's about time Ryan Keely gives this security guy a crash course on how these pleasure devices work and how much fun they can be, especially in a 360 VR Porn flick like this!
#8: Verronica Watches...Verronica Get Off
Yanks VR with Verronica!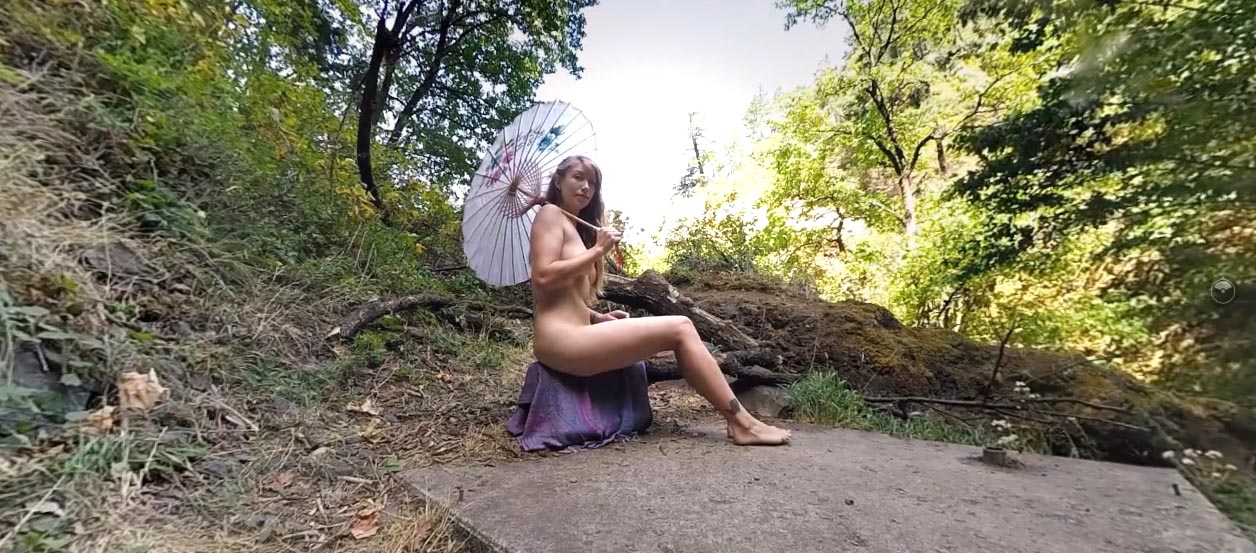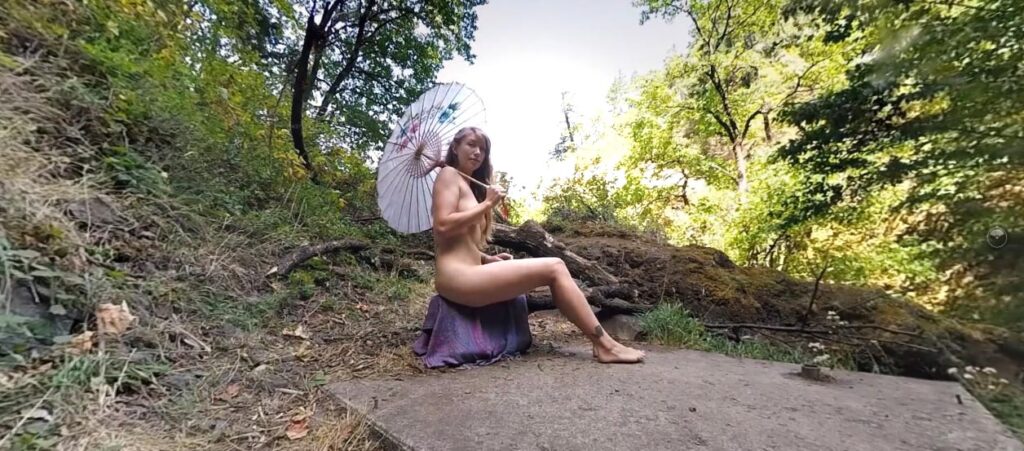 Verronica is one smokin' hot vixen, no doubt about it. And guess what's even hotter than a single blonde bombshell? You got it – two of them! Get ready to see Verronica take herself to the heights of sensual ecstasy, and then check out the twist as she watches herself in action... It seriously doesn't get any hotter than this, folks! Enjoy the show! 
#7: Bondage Whore Fucks Your Dick
⇒ KinkVR (Review) with Abella Danger!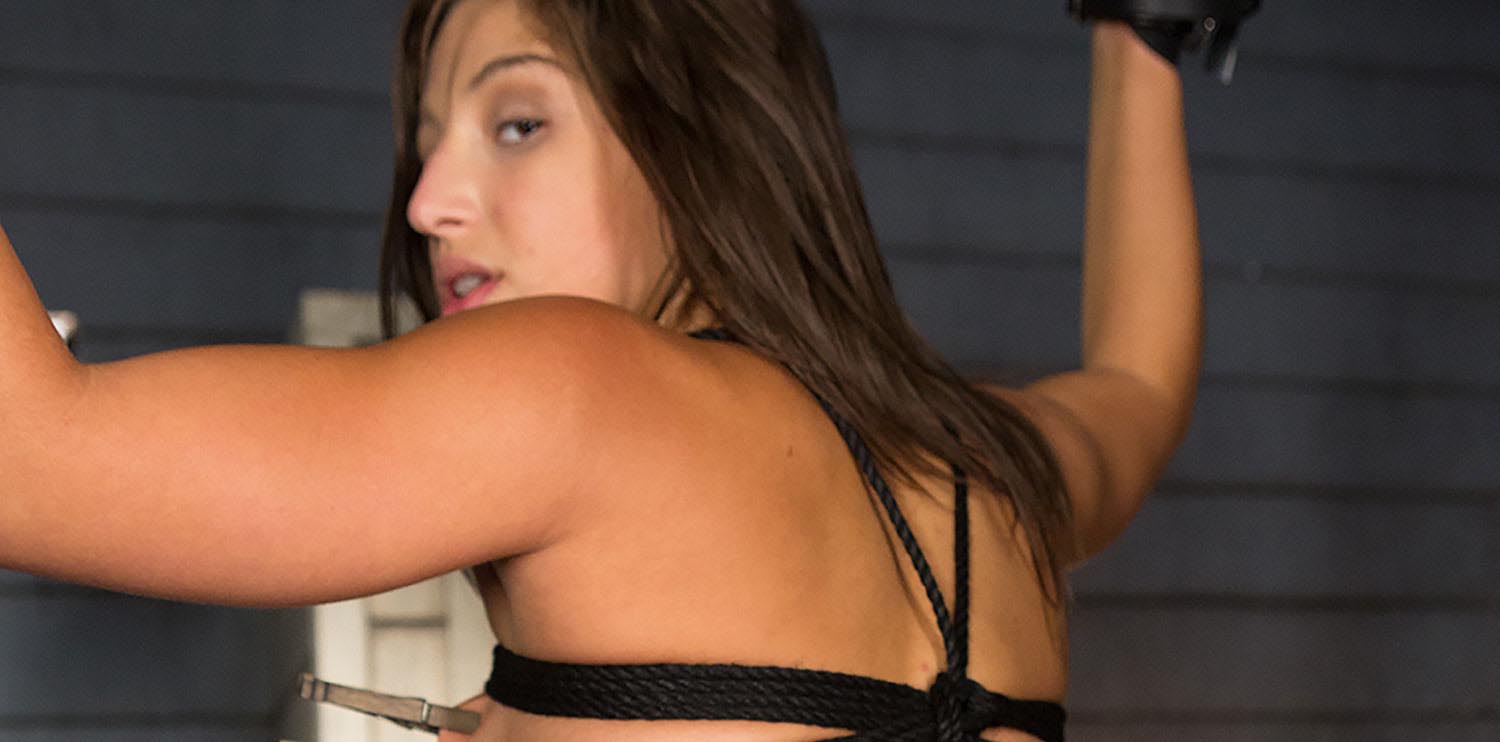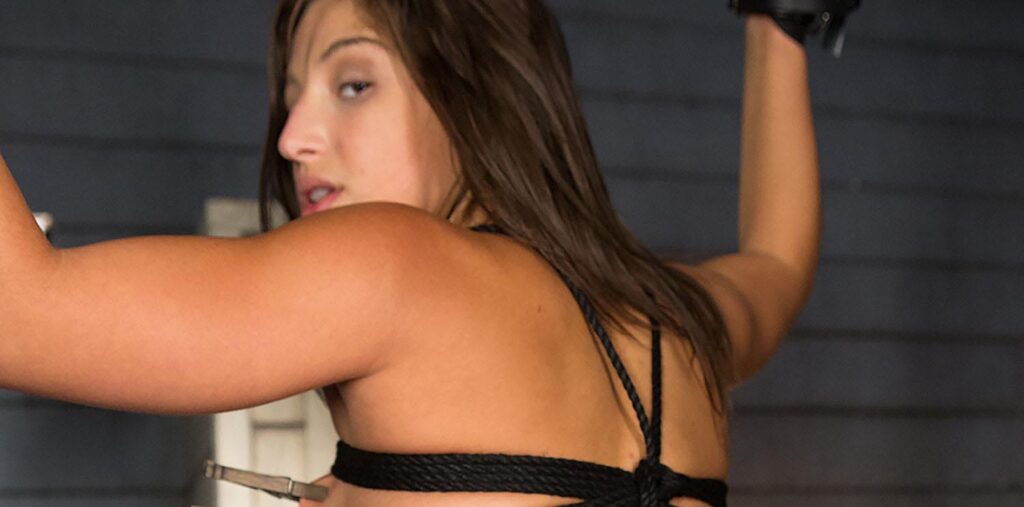 Get ready for a fantastic time with Abella Danger, your perfect little sex slave who's all tied up and excited to share some intense moments! She's up for some wild fucking and can't wait to feel your dick inside her. Get ready to explore, have a blast, and make unforgettable memories together. Let the sparks fly, and when you're both on cloud nine, enjoy the ride and create some epic stories to tell!
#6: 360 Degrees of Seduction
⇒ BaDoinkVR (Review) with Jesyka Diamond, Silvia Rubi, Gala Brown & Naty Mellow!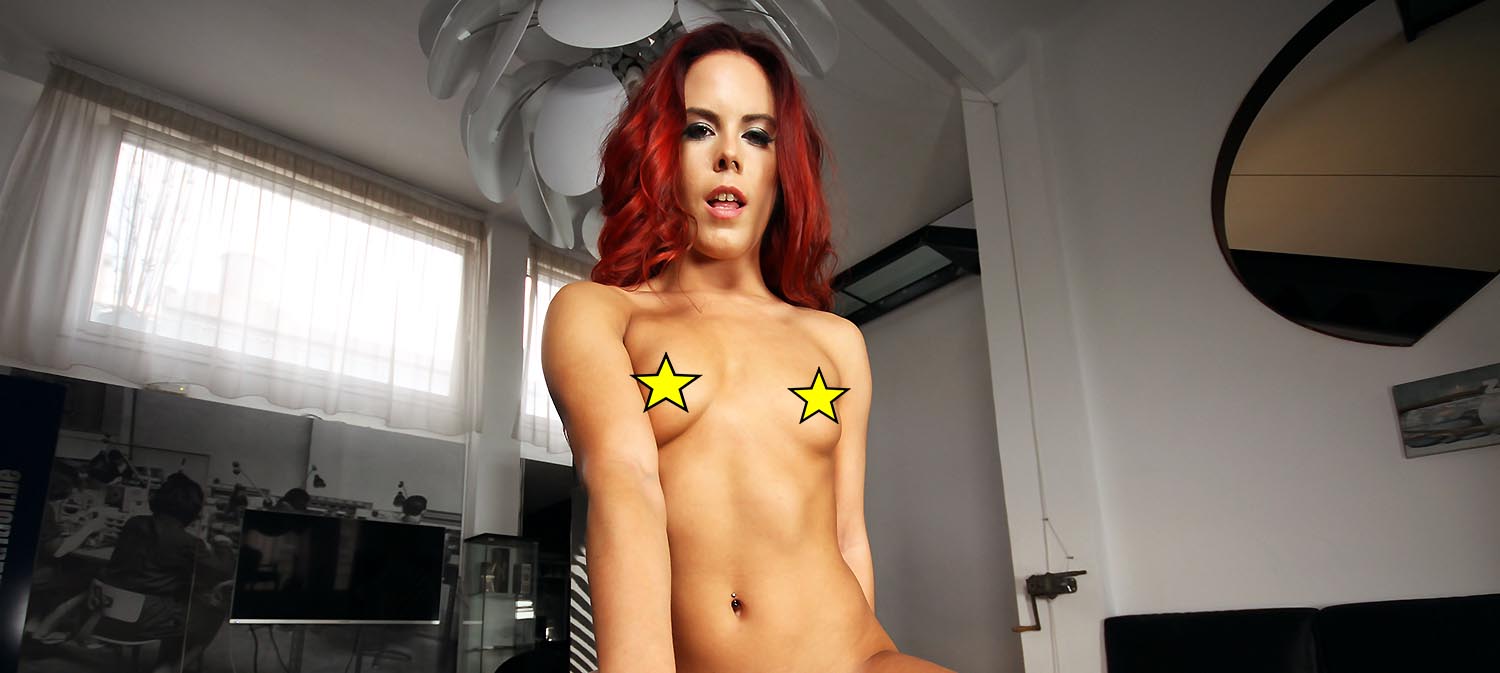 Gala just called on her Spanish adult film pals for a wild 360-degree party that might blow your mind. Get ready for mind-blowing POV action, steamy VR lesbian content, and a whole lot more. This video is exactly why you started grabbing VR porn in the first place. This one is among the hottest 360 VR Porn videos on the internet!
⇒ VR Bangers (Review) with Ziggy Star & Jasmine Jae!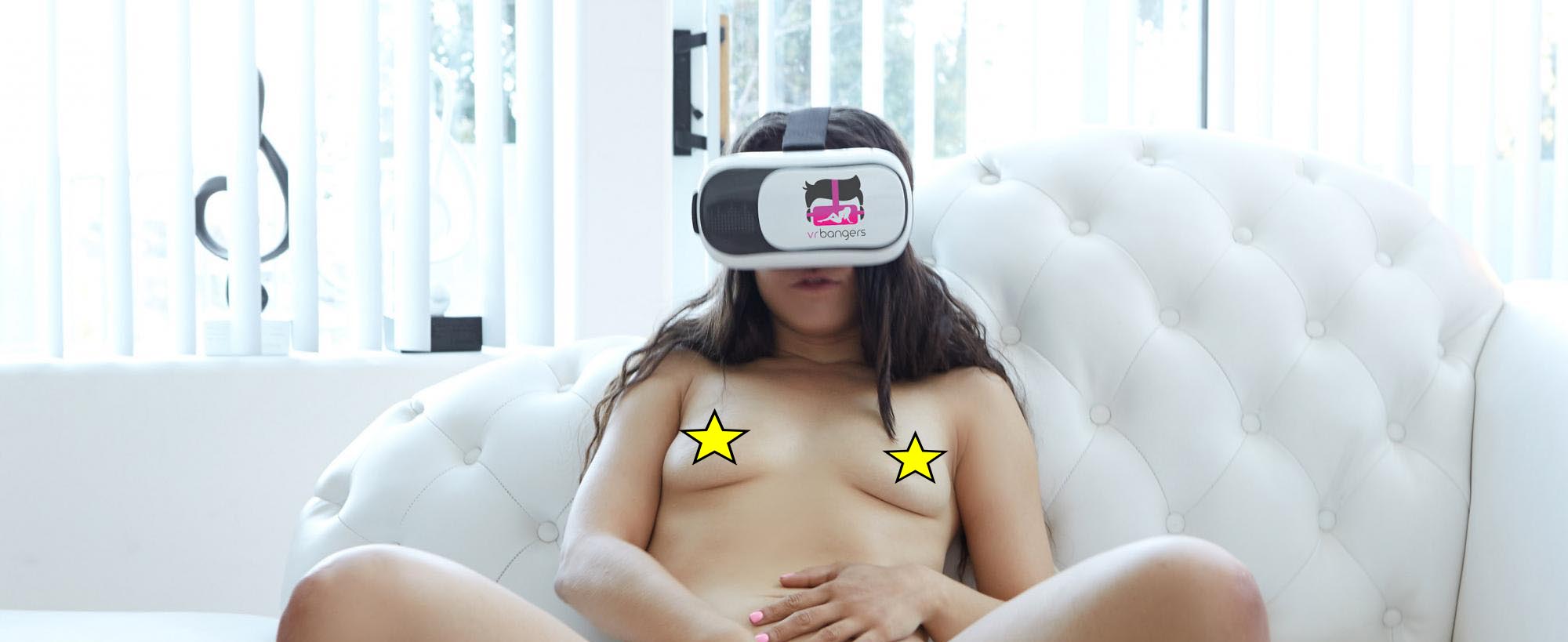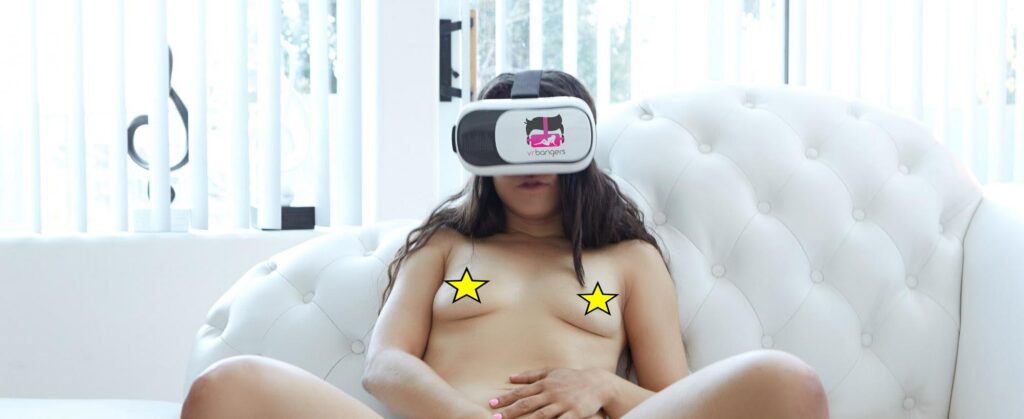 What if your girlfriend had a stepmom that's even hotter than her? Do you fuck your girlfriend? Do you fuck her stepmom? Tough choice. Why not just fuck both of them? Of course, you'll do that. This 360 VR Porn masterpiece will make you forget about reality and probably wish you never go back!
#4: Study Buddy? More like Fuck Buddy
⇒ VR Hush (Review) with Cali Carter!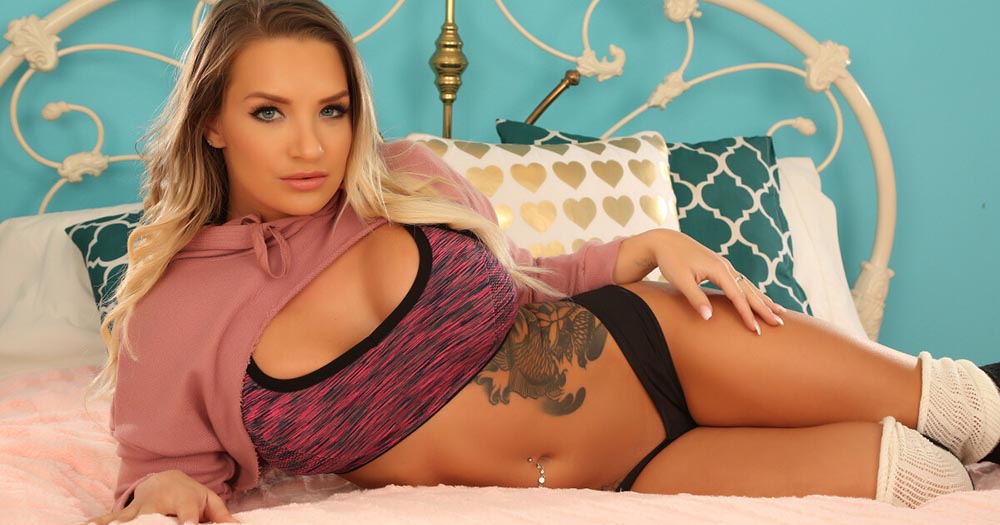 Cali Carter's attempting the knowledge cram with her buddy Michael, but the vibe's just not there. She can't even remember which chapter they're tackling, so she ditches the book, voting for anatomy study instead – you catch my drift. She goes all playful, getting cozy with Michael, tracing skin, you know where, and giving his jeans a sneak peek. Then, whoop, pants unzipped, and she's in action, sucking like it's a sport. 
#3: Property of Cherie DeVille Part 1
⇒ KinkVR (Review) with Cherie Deville!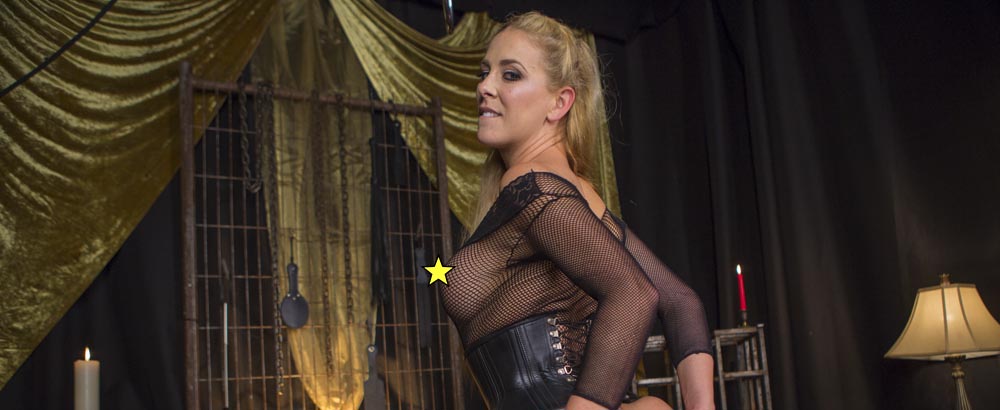 Charlie DeVille totally owns your mojo! Just kick back and be amazed as she works her magic with her incredible body and twisted mind. You're at her beck and call, existing purely for her whims. She'll tease you to the edge and decide if you've earned the big finish.
⇒ BaDoinkVR (Review) with Valentina Nappi, Jaclyn Taylor & August Ames!


Living the good life... Imagine soaking in the scene from your beach house, just chilling with a buddy and your top three fave adult film stars. Most folks would call you lucky, but to you, it's just a regular Wednesday afternoon. Kick back and have a blast with August Ames, Valentina Nappi, and Jaclyn Taylor in this mind-blowing 360 VR Porn awesomeness.
#1: Adria Rae is the cutie with a booty
⇒ VR Hush (Review) with Adria Rae!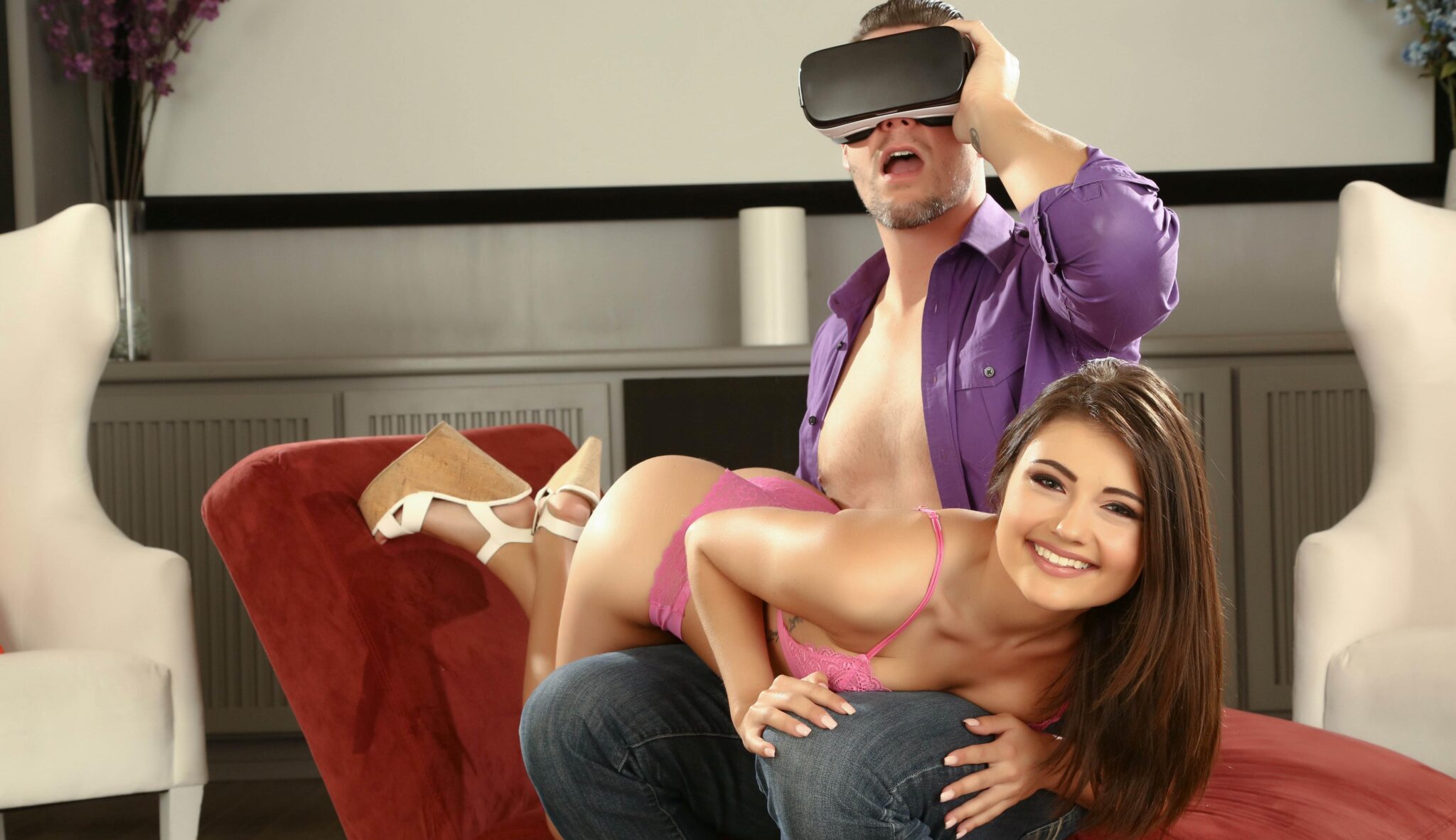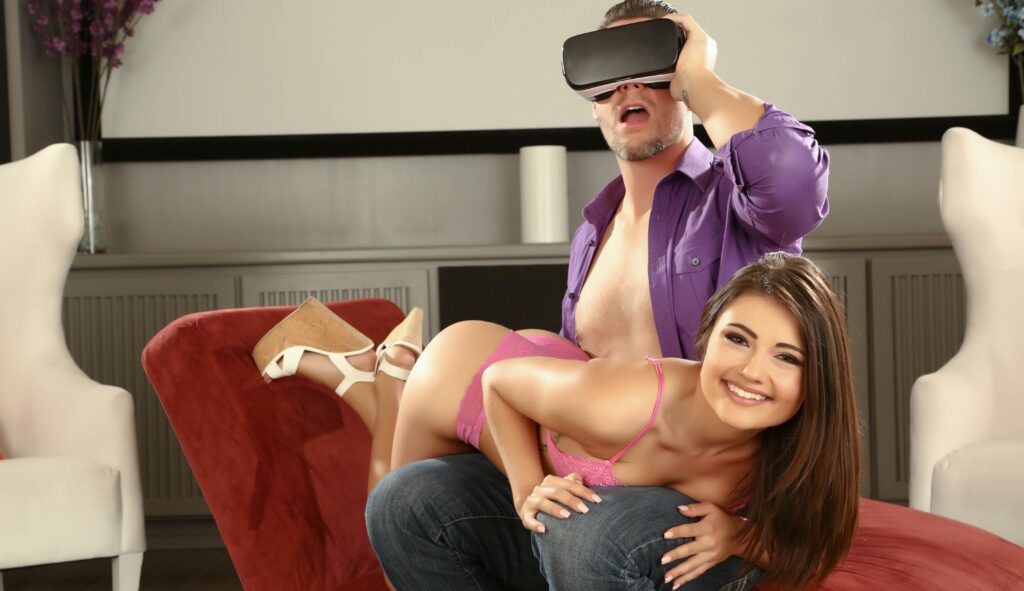 Adria's not just about having you in her mouth - she wants you to savor every bit of her young, sweet body, making eye contact all the way. It's like a steamy prelude, but then she's ready to kick it up a notch - pushing you onto that plush velvet chair, riding your dick, and guiding your attention with her enticing landing strip. And don't forget the purr of her voice, driving you wild as she brings you to the edge. Oh, but hold up, there's a twist - she craves that final moment when you cum down her throat, a mix of reward and pleasure that'll leave you both craving for more.