Creampie VR Porn is the best! Is there anything better than cumming inside the hottest pornstars in the world?
Here's the top 10:
⇒ Dark Room VR (Review) with Sofi Vega!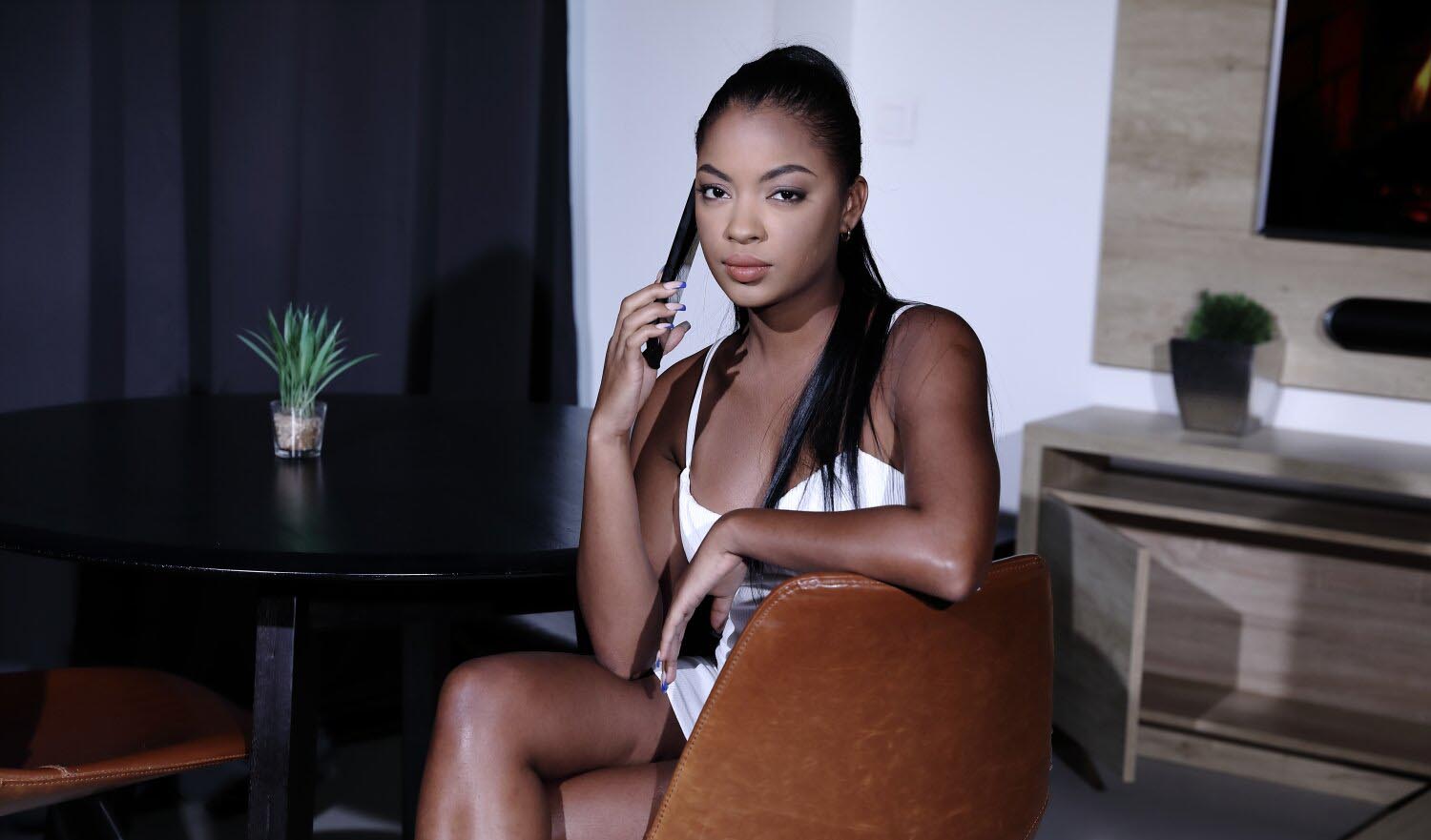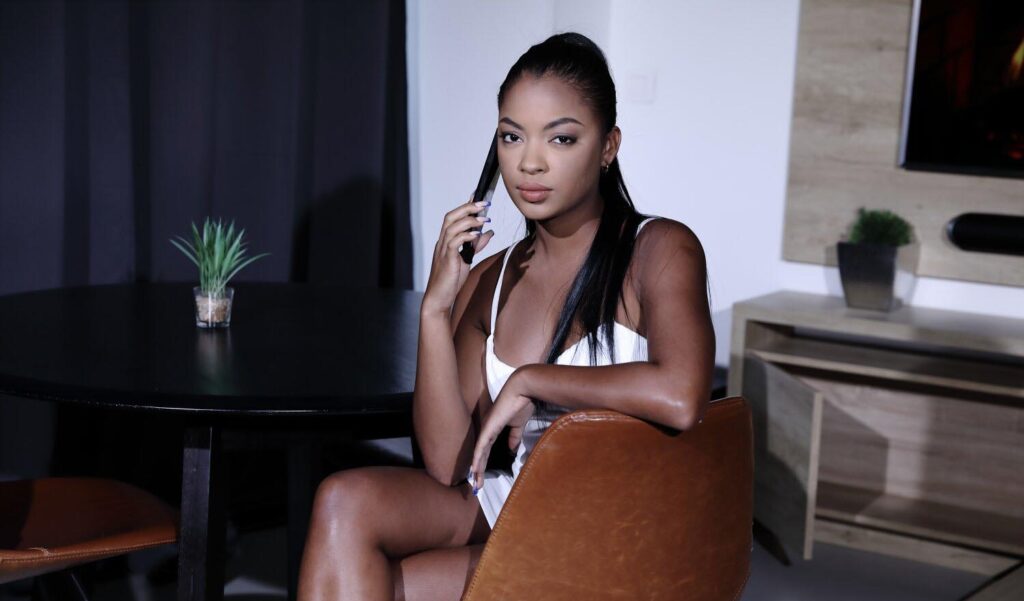 Sofi Vega is super smart, successful, and independent – she doesn't need anyone messing with her life. But when stuff goes wrong at her crib, she has to call in some help. So, she rings up this handyman dude (you), who's all like "husband for an hour" kinda guy, and you come over to do some stuff around the house. You get there on time, and she hands you a to-do list, but she's eyeing you up with those tools and thinking about a steamy fucking session with you. Fill her up and enjoy this Creampie VR Porn masterpiece!
#9: Festivities in Oakland
⇒ FuckPassVR (Review) with Avery Black!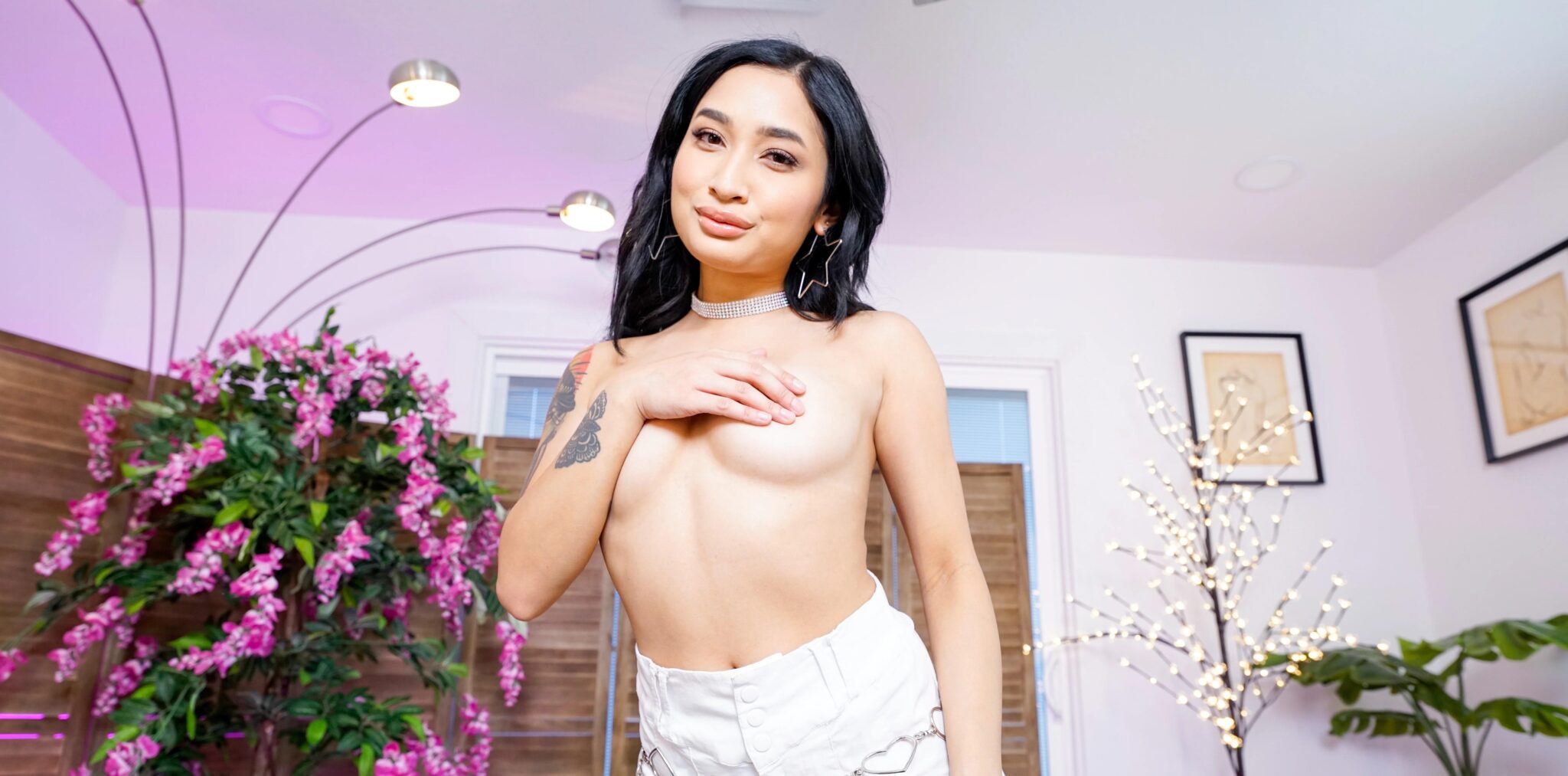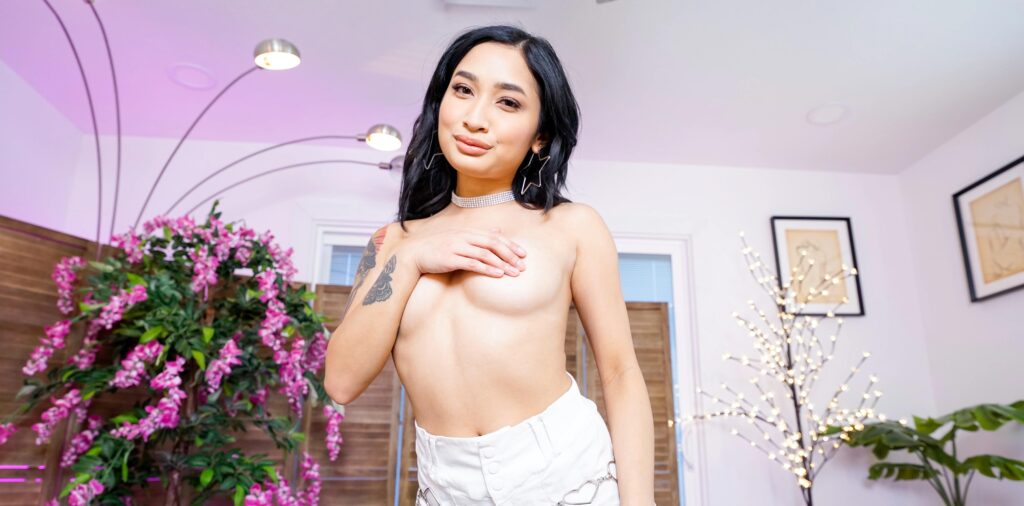 You're here for the Rolling Loud music fest. So, after a solid practice session for your DJ gig, you're chilling at your rented place when the VR Porn star Avery Black pops in out of the blue! It turns out the rental dude messed up and double-booked the spot. But hey, guess what? She's pumped when she finds out you're one of the DJs! And things get even wilder because she's got this VR thing going on, and she's down to give you her tight little pussy for the night you won't forget!
⇒ VR Bangers (Review) with Sarah Jessie & Demi Hawks!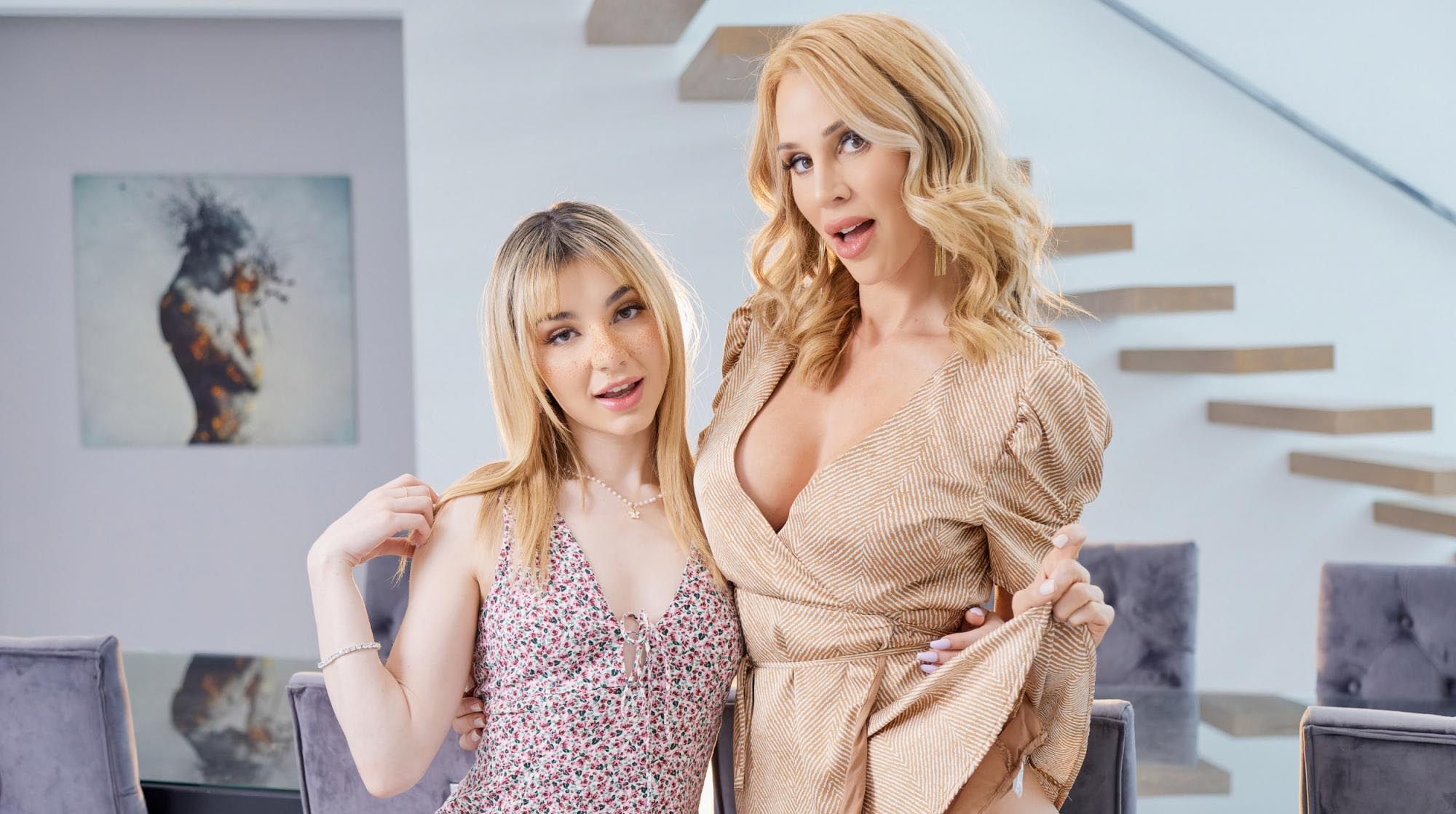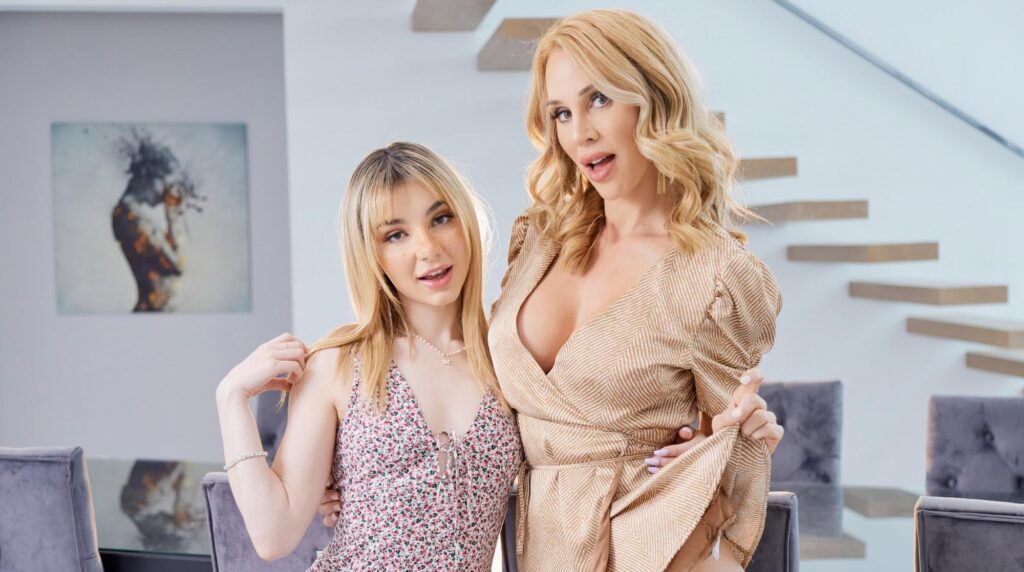 Meet Demi Hawks, a sexy and playful teen, and her stepmom, Sarah Jessie, who used to be in the porn biz! Slip on those VR goggles, and get ready for some wild fun at Demi's place. When Sarah finds out about your porn star's past, things get even hotter as she wants to watch some VR Porn on your headset. And guess what? That turns Demi on big time, and you're in for a wild blowjob (and more) while her stepmom watches in VR. It's a wild and unforgettable adventure! 
⇒ BrasilVR (Review) with May Akemi!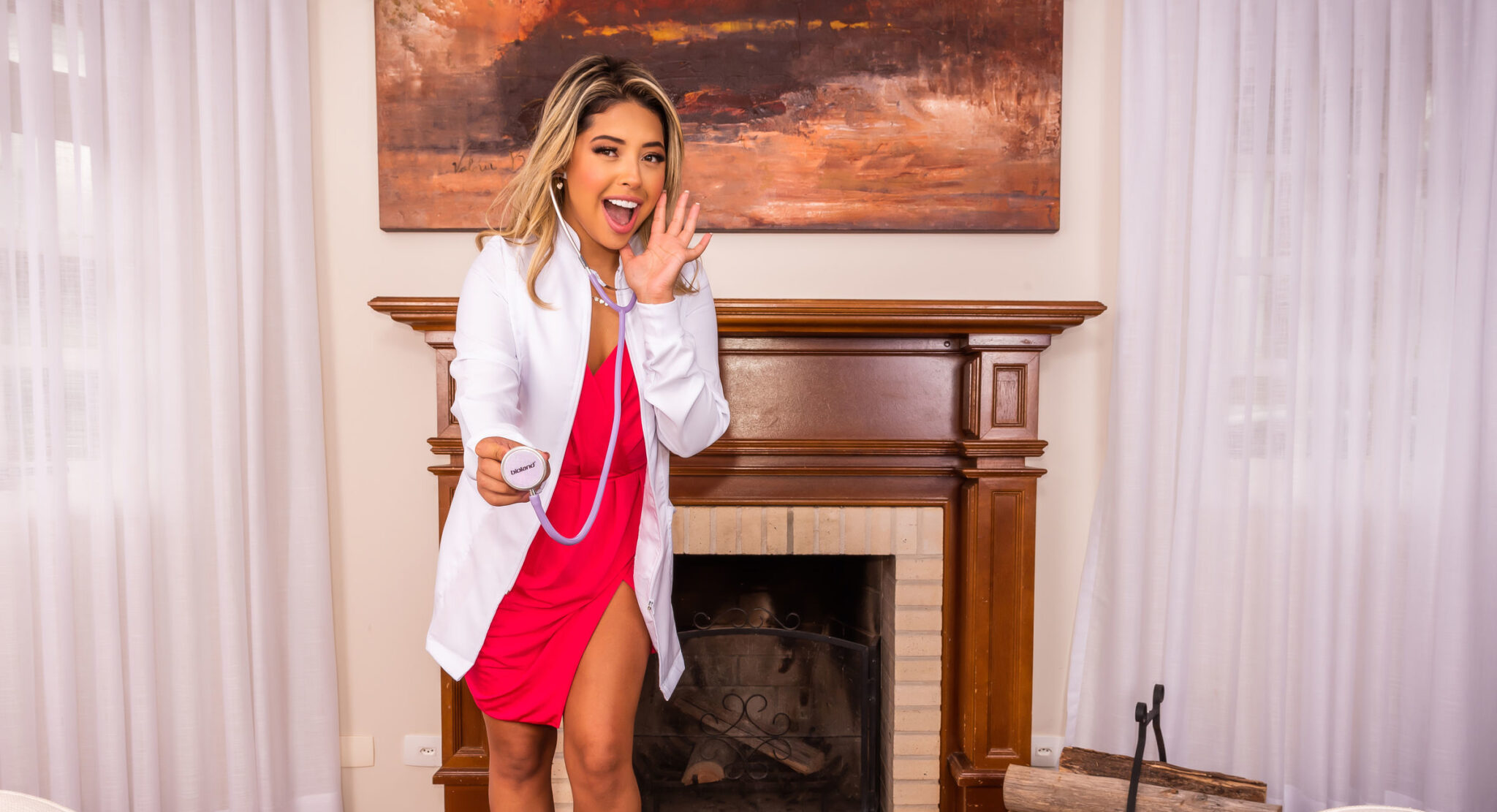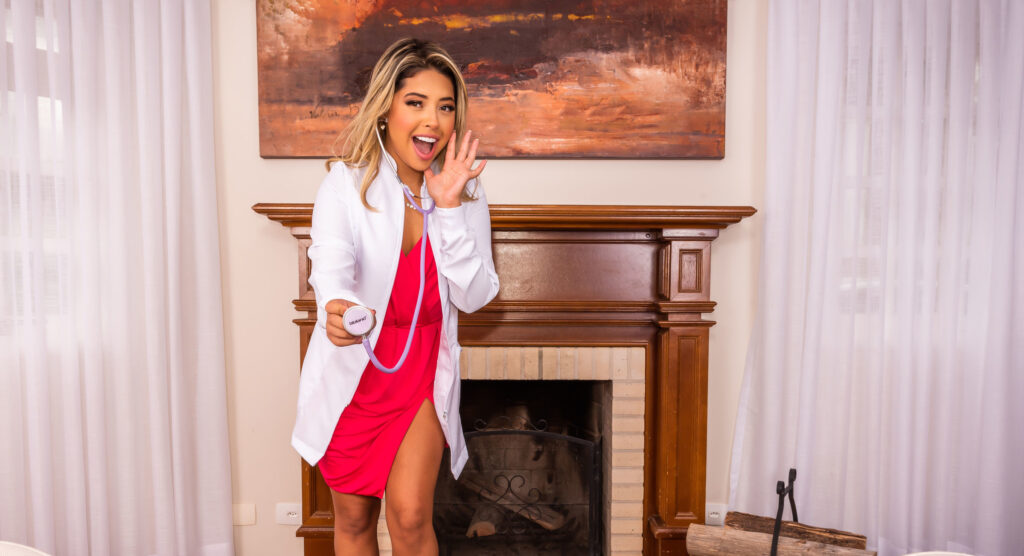 Feeling a bit down today? No worries, Dr. May Akemi, the hot Brazilian VR Porn star, has got your back! She does home visits, so you're in for a treat. Once she checks you out and notices your heartbeat racing, she'll dive in deeper. May's anatomy skills are on fire, and she'll show you some epic talents. She knows just what you need to get back on your feet, and her prescription includes her tight pussy and even tighter ass! It's like a healing experience you won't forget. 
#6: Let's Start the New Year Right
⇒ 18VR (Review) with Zuzu Sweet, Purr Simona & Monika May!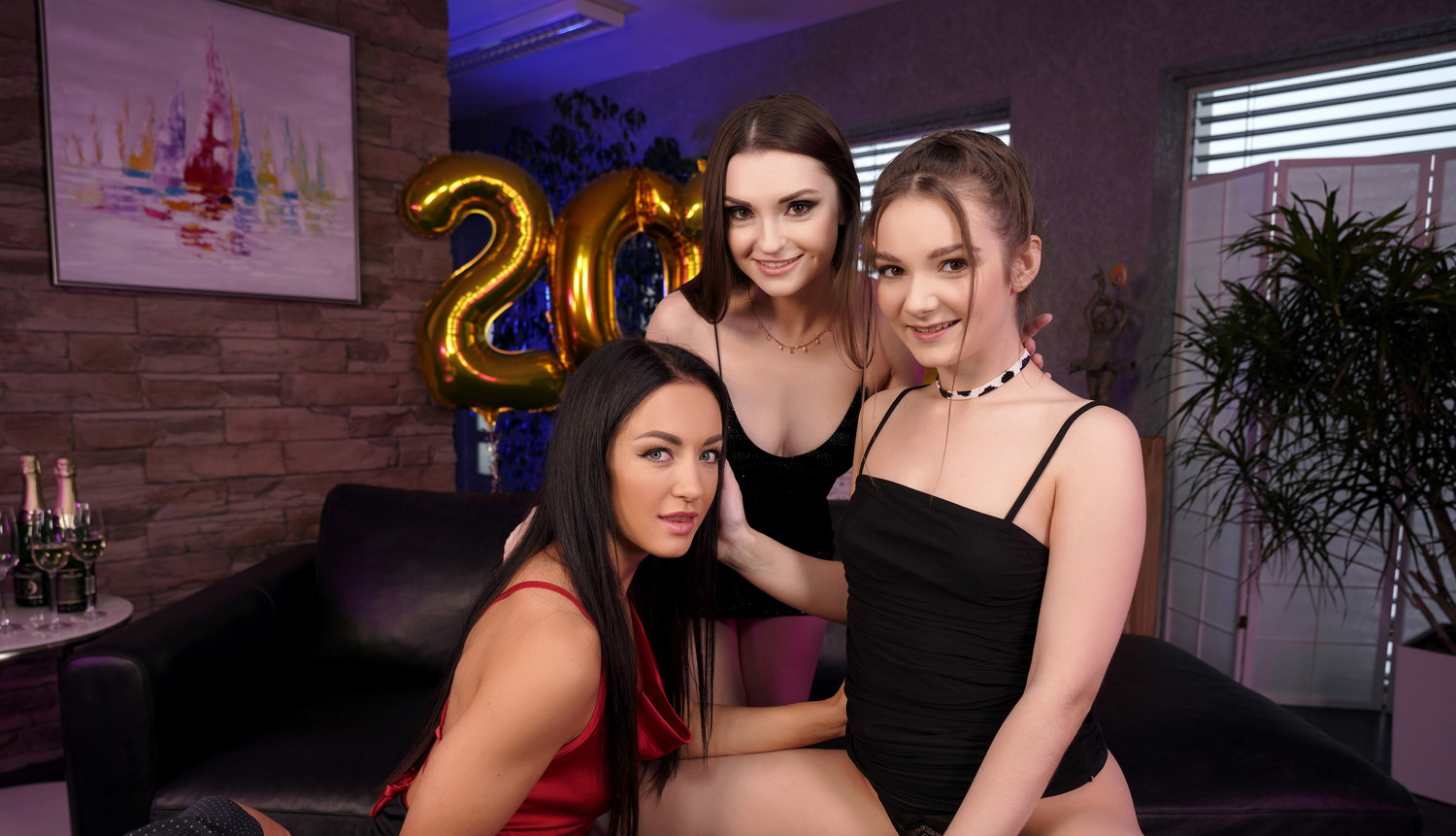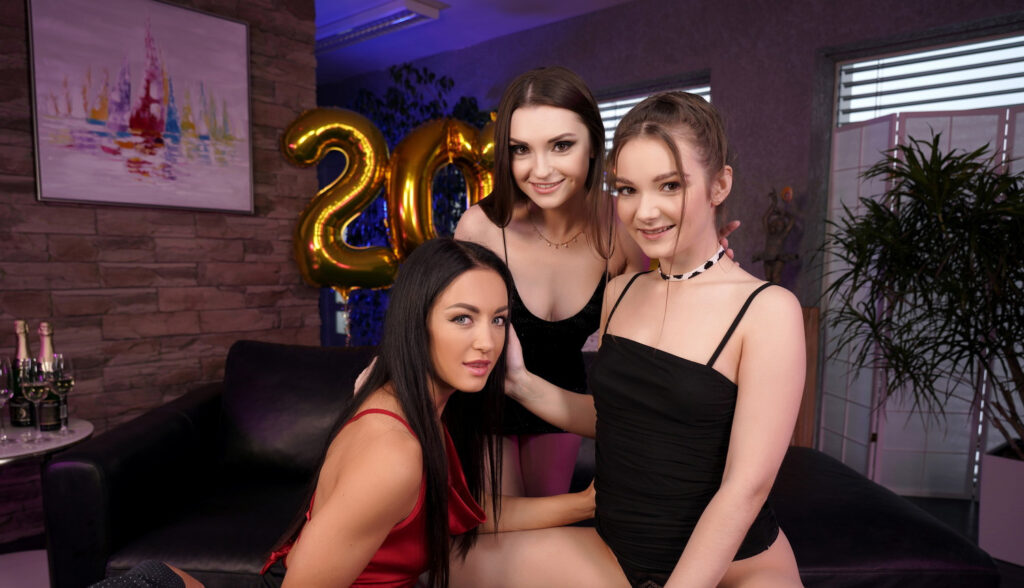 Kickstart the New Year with a bang! We've got three smoking hot babes - Zuzu Sweet, Purr Simona, and Monika May - ready to make your VR fantasies come true. You won't want to miss this chance to have some wild fun with these top-notch pornstars, and their pussies just waiting for you to fill them with your cum! God, I love these Creampie VR Porn videos!
⇒ BaDoinkVR (Review) with Maria Anjel!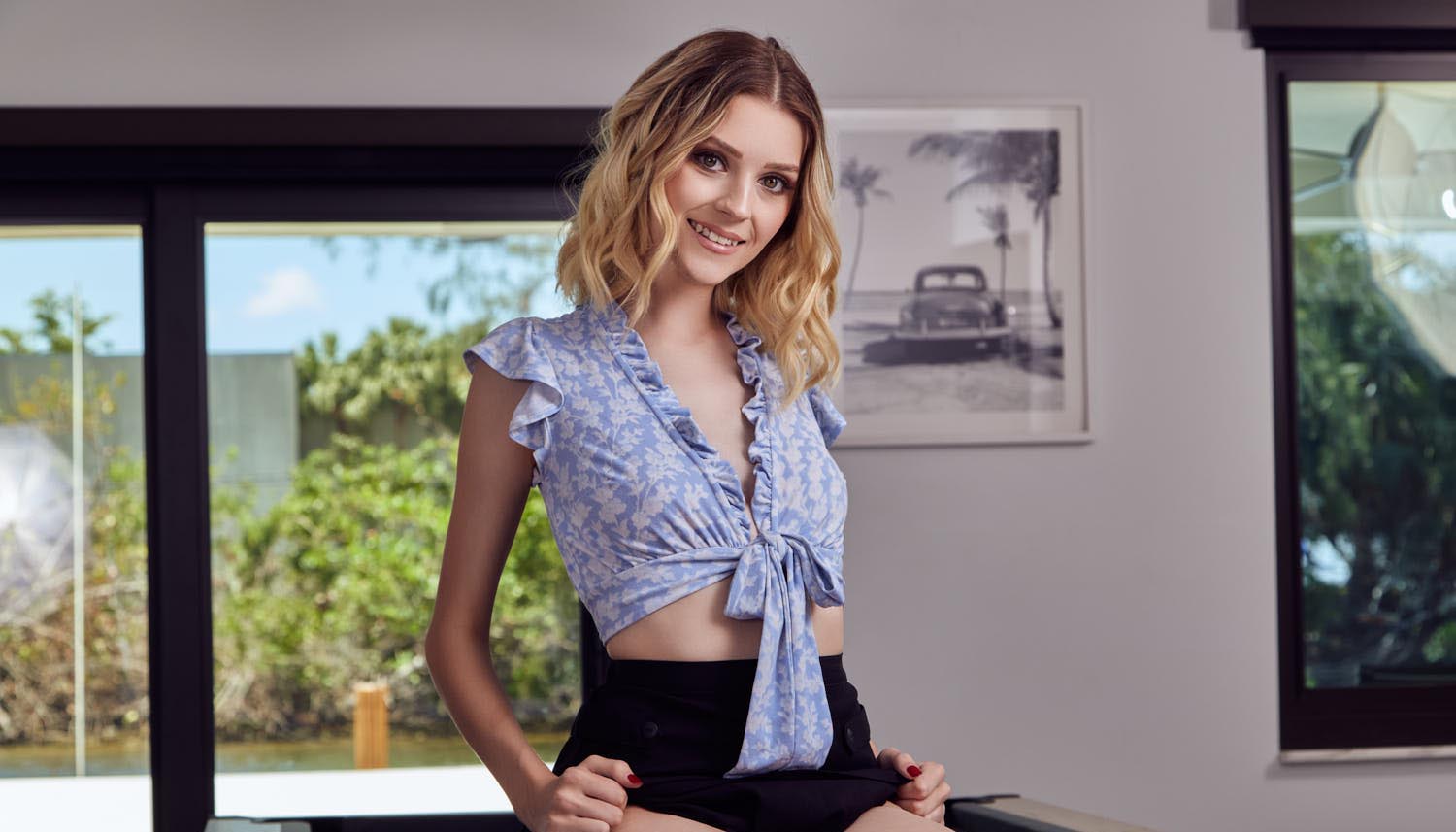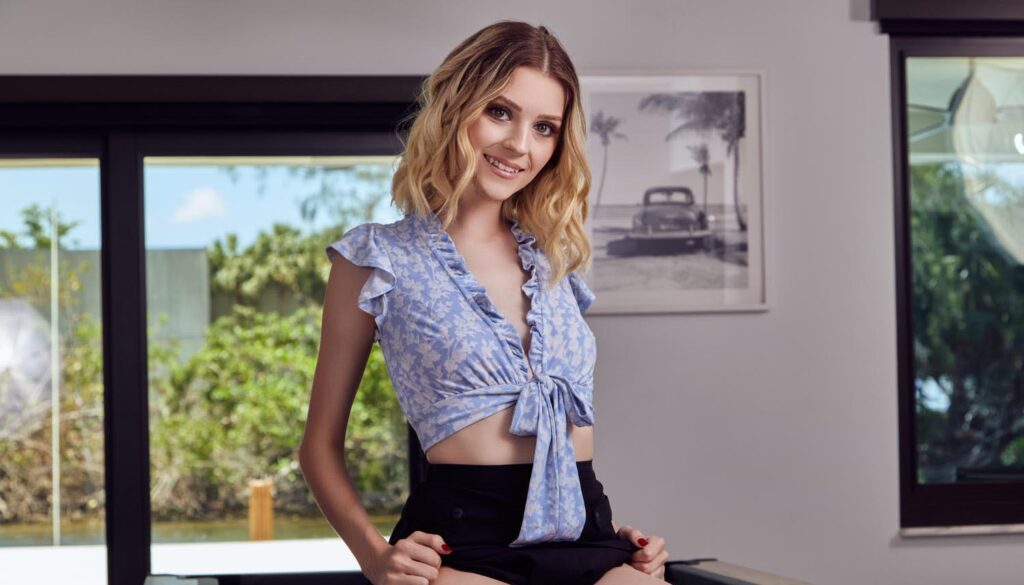 Hey, today you hung out with Maria, and you guys hit up a cool lunch spot. After that, you played pool together, and things started getting pretty intense. You should've been back at work, but Maria is so darn distracting. When she struts around the pool table with those long legs, you can't help but lose focus. Los Angeles truly lives up to its name, the city of angels! Forget about work for now, just pull your dick out and put it between those long legs!
⇒ MilfVR (Review) with Lilian Stone!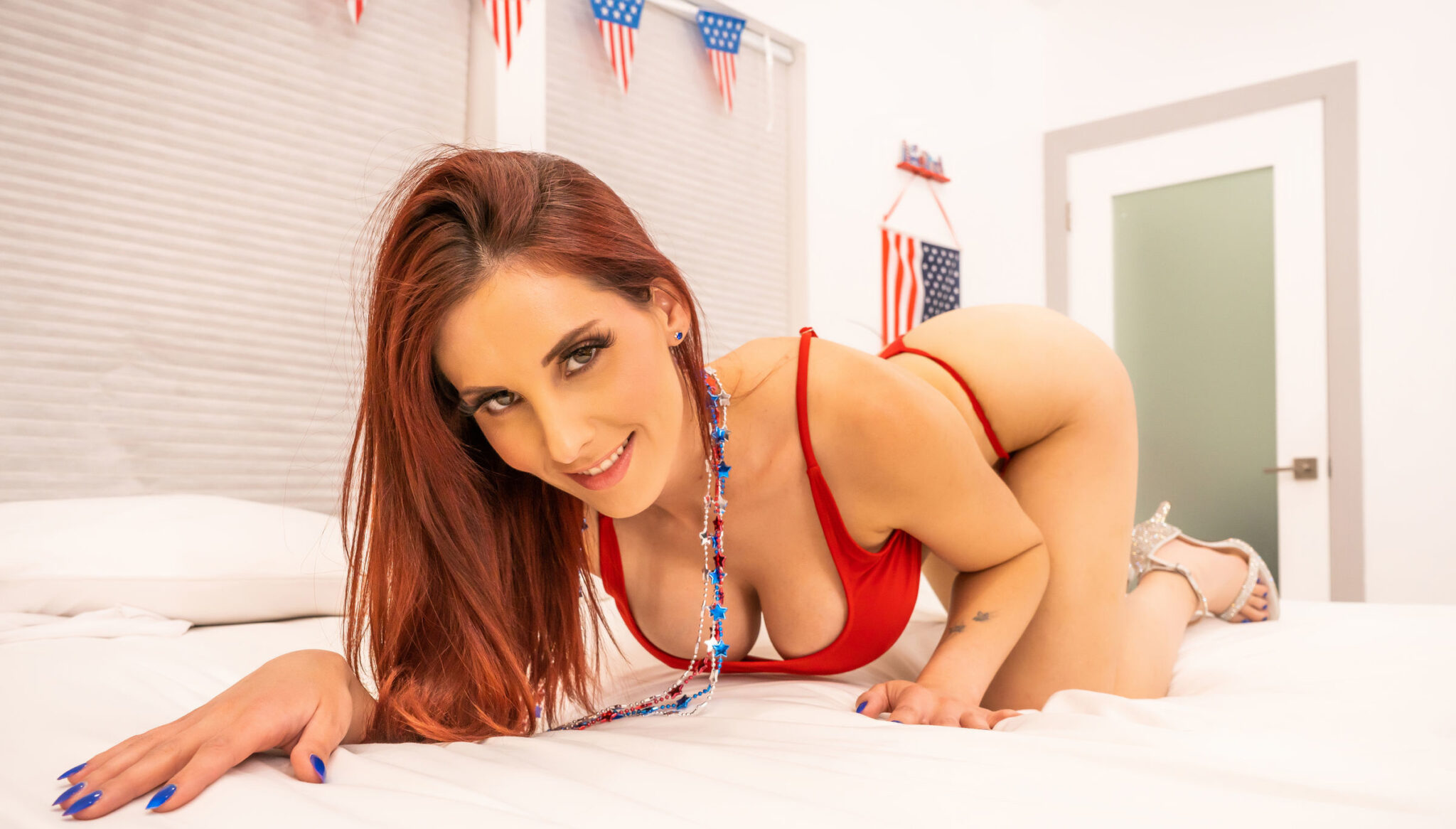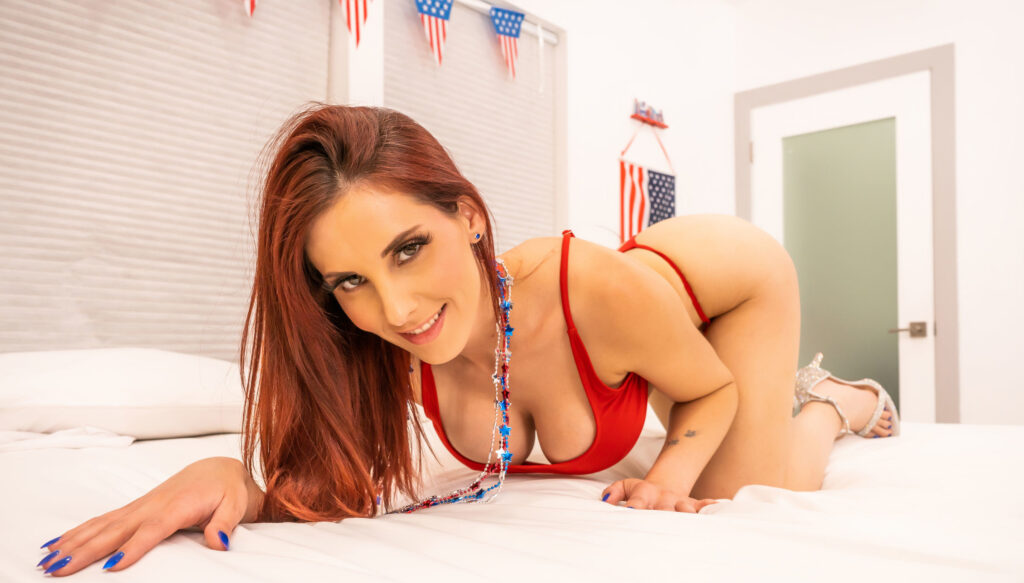 It's the 4th of July, and you're pumped to go to a backyard party and check out some epic fireworks with the sexy MILF babe Lilian Stone! Let freedom ring, right? You're having a blast, and Lilian's got this flirty thing going on under the table that's driving you wild. The fireworks light up the sky, but Lilian's stealing the show, and you both decide to sneak inside. Things get steamy real quick, and let me tell you, Lilian knows how to have fun. She's got you totally hooked, and you're fucking like crazy, trying out all sorts of positions. It's a wild night, and you can't wait to make some fireworks of your own in this Creampie VR Porn epic! 
⇒ VirtualRealPorn (Review) with Valentina Pink!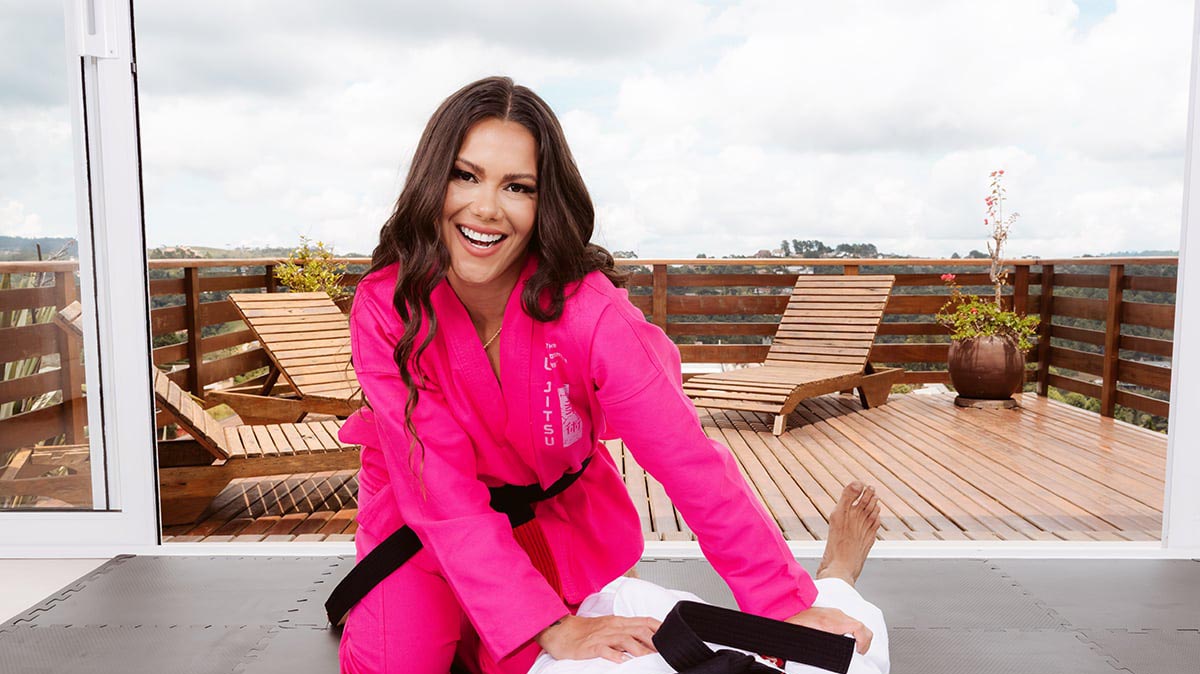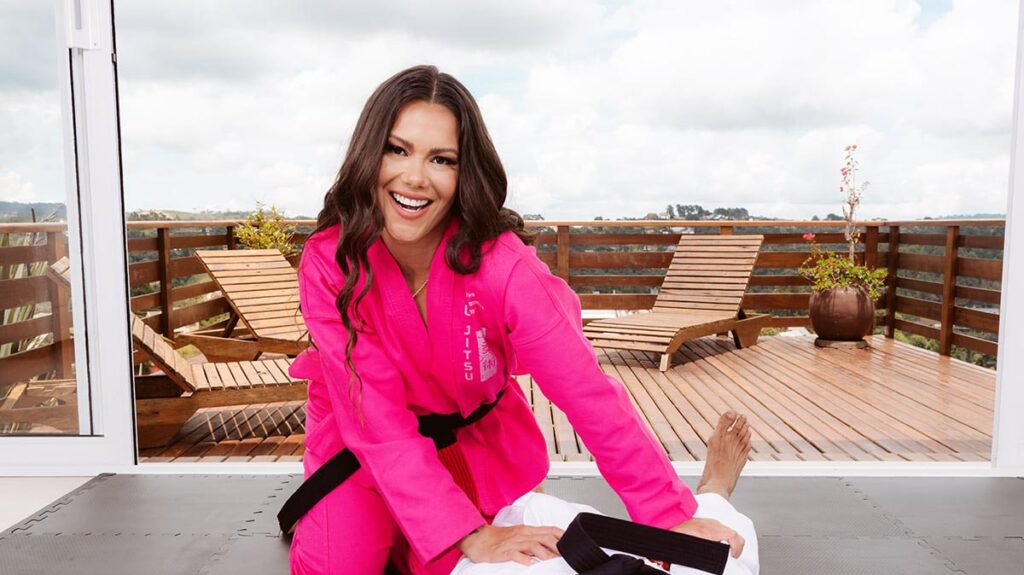 Valentina is teaching you how to do the Rear Naked Choke. First, she does it, and then she says to you that you should try it so you can practice. She corrects you when you do it wrong. You try again, and when you do it, you "accidentally" touch her boob. After that, you start to flirt and play. She puts herself over you, and you open her kimono, showing her boobs and figure. By this time, you are already getting excited, and she takes your cock to pleasure you, using her hand and mouth. Then, she does the cowgirl but bends behind, so you can take a look at her pussy (and how she touches herself) while you stick your dick inside of her. 
#2: Genshin Impact: Keqing (A Porn Parody)
⇒ VR Conk (Review) with Lulu Chu!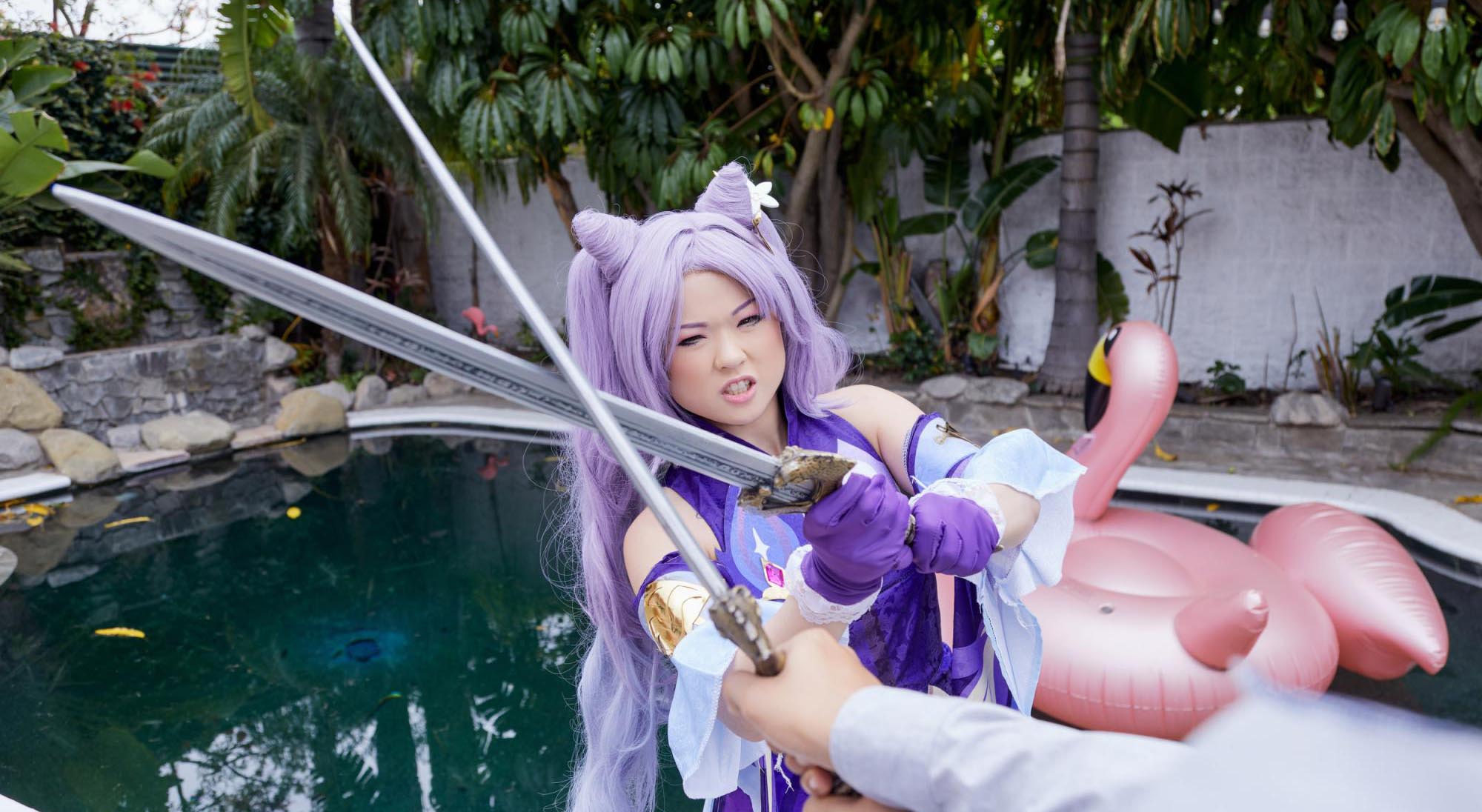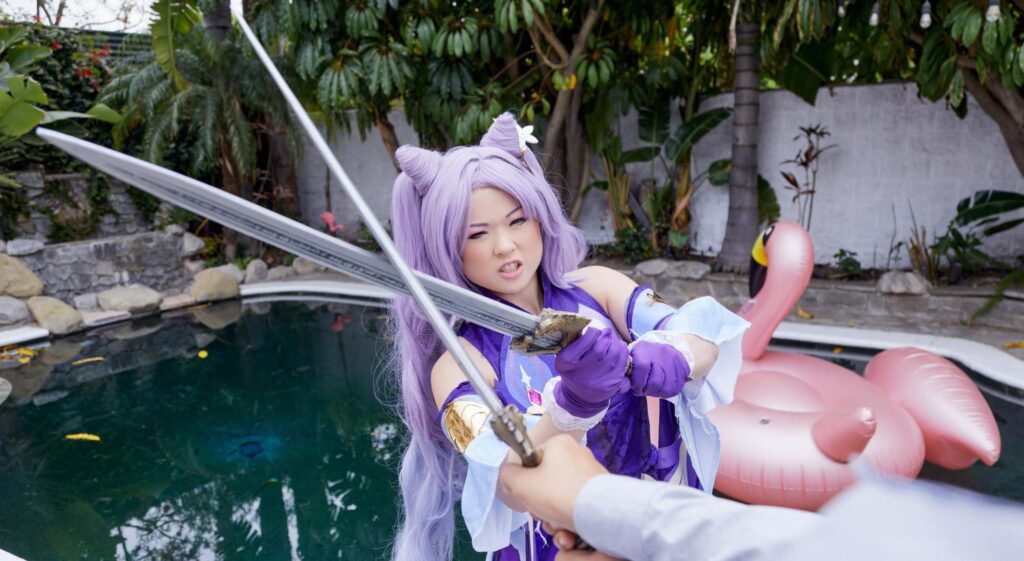 In this wild VR cosplay flick, we're diving deep into the political world of Genshin Impact. Our star, Lulu Chu, is rockin' it as Keqing, one of the big shots in Liyue. Keqing's all about breaking the rules, making her land awesome for everyone, and being a tech-savvy leader. Here's the deal: you'll be Childe, caught by Keqing's crew and facing some Q&A. But hey, she's got an exciting proposition for you. She needs your connections to other countries, so she'll ask you to join her team as her partner in a, well, let's say, pleasurable way to seal the deal. 
#1: Sign Language Of Love
⇒ WankzVR (Review) with Daisy Bean!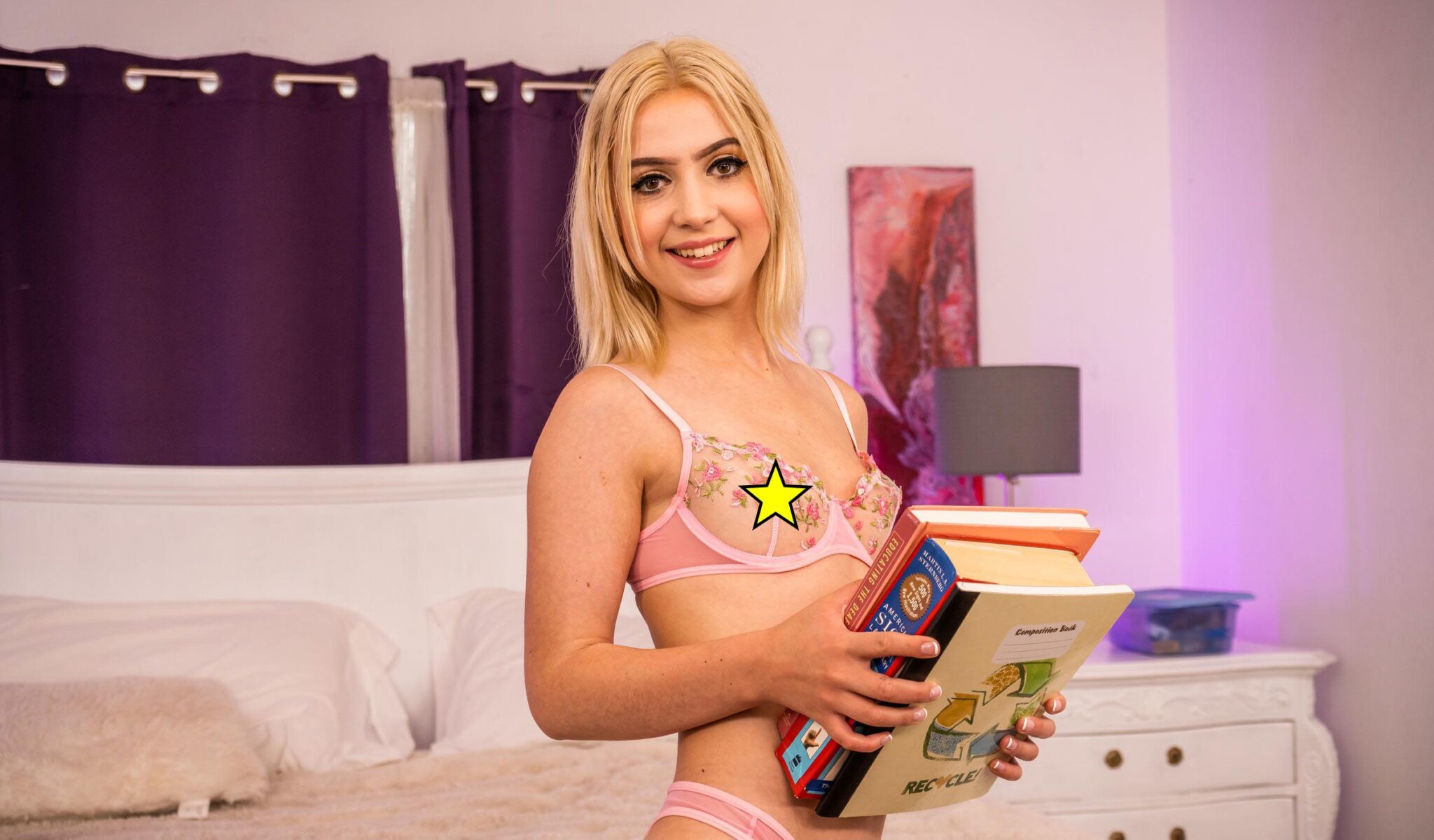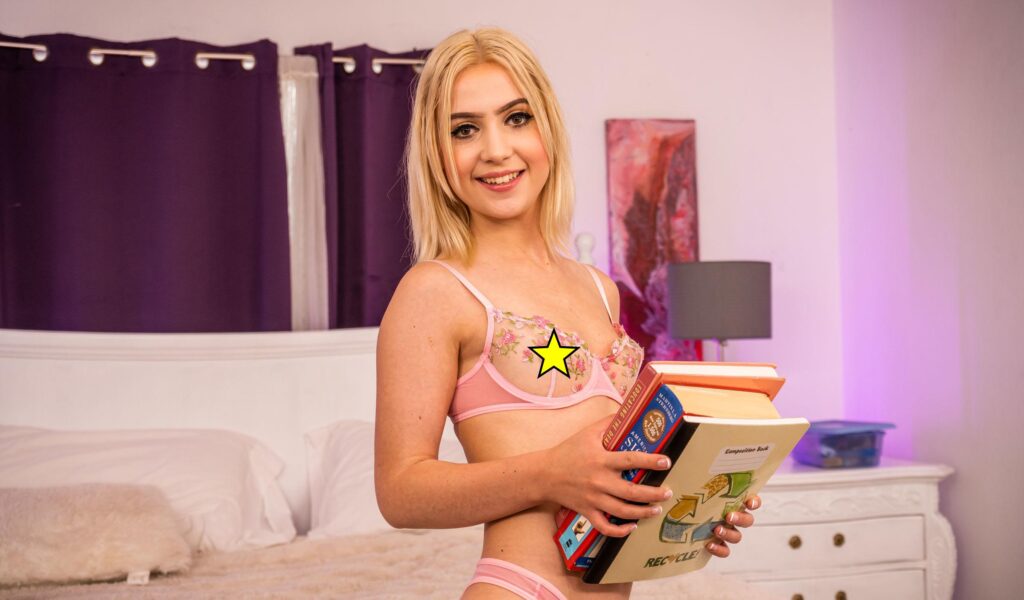 Get those fingers ready for some sign language learning! Daisy Bean has been your tutor, but you must step up your game to rock that sign language program. Don't worry if you slip and make a funny sign; it happens to everyone! Things might heat up between you two, and if you promise not to spill the beans, you might enjoy some steamy fucking together. Show off your skills, explore different positions like doggy style and missionary, and you'll end up filled with knowledge while she's filled with, well, you get the picture! Creampie VR Porn at its best!