Quick and easy: Is Latina VR worth it?
EXTREMELY hot pornstars
Fresh new faces
Videos at 60 FPS
5K, 6K and 8K!
Great navigation options
VR Latina is very special to me. I fucking love Latinas, I love the seductive Spanish rolling off their tongues, and I love their big asses! For any Latina lover out there, this is where you will be spending most of your time from now on!
Is VRLatina's website easy to use?
The team behind VR Latina is one of those teams who believe that a site should be amazing but simple to use. You guys are awesome! Thanks!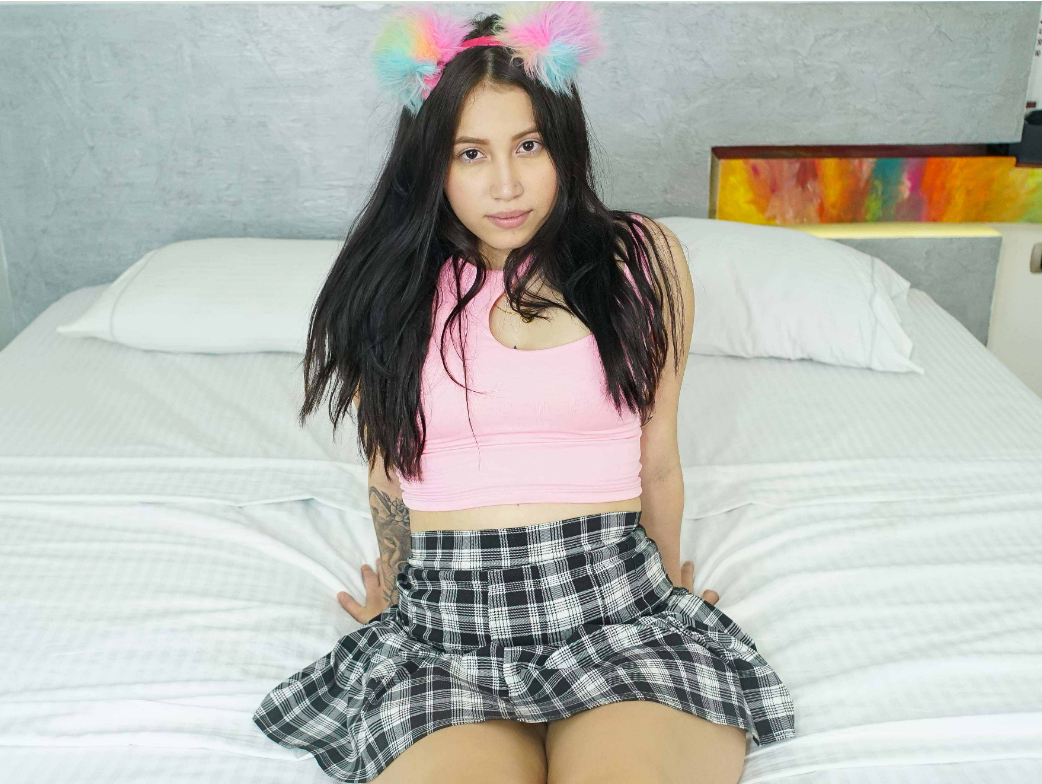 I love how easy it is to navigate this website! It's got amazing content, and you have zero difficulties finding what you want! The home page offers an amazing collection of videos that VRLatina recommends. You can choose between Most popular and Newest and boy… they recommend some crazy-ass fun!
I love the colors that VR Latina used on the site - the black and red combination is just pure seduction. The site itself sets the mood from the very first moment! All the videos come with a number of tags so even if you forget the title of your favorite video, you can always find it by simply taking a look at the tags. Quite handy!
VR Latina offers some amazing content!
These guys aren't exactly new. They released their first title in 2018. Since then, they've made 150+ videos. Even though they try to cover a lot of different niches, they always stay loyal to true ⇒ Latina porn, and they never fail to deliver those sweet, sweaty Spanish-moaning scenes. They'll get your heart pumping for sure!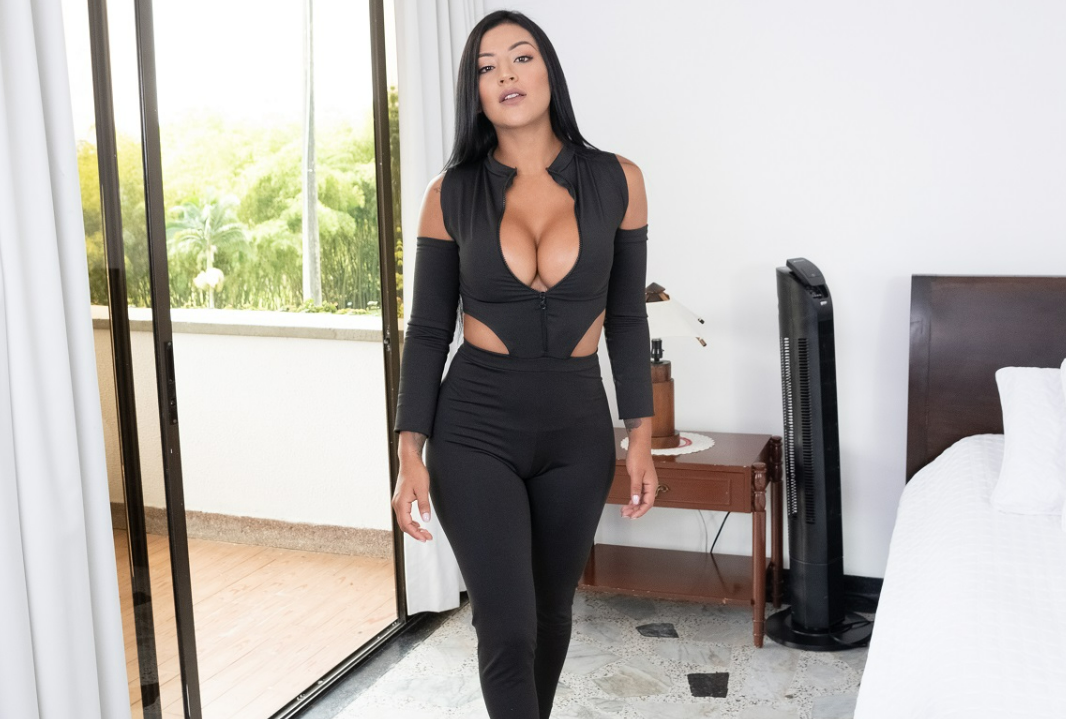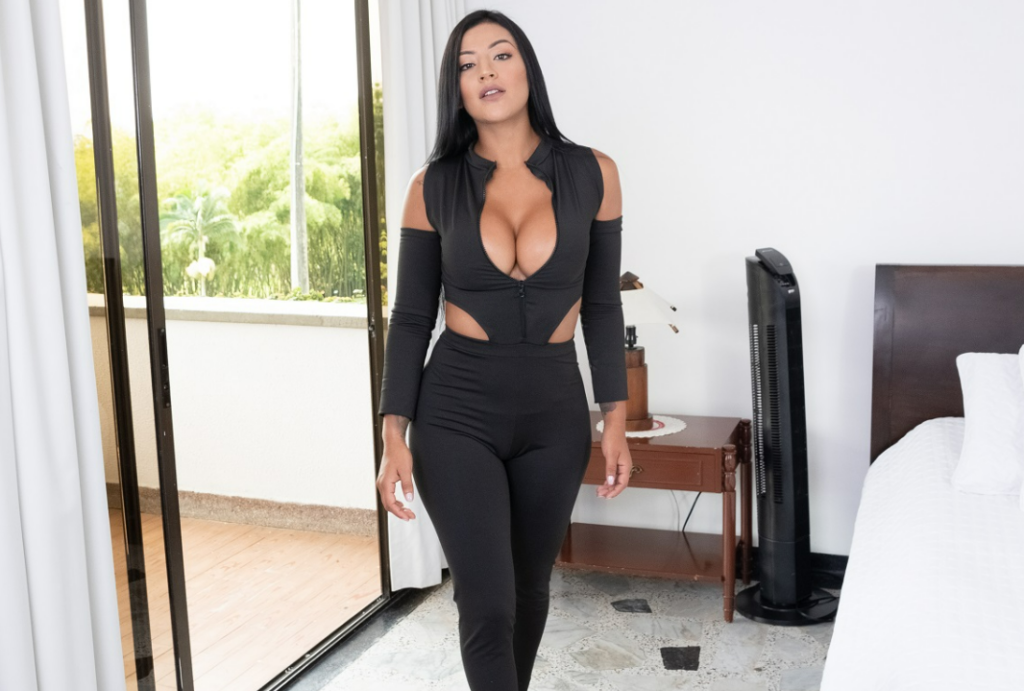 It's all about stunning, hot Latina pornstars here. Apart from that one rule, there's a lot to choose from. Only a few titles feature ⇒ threesomes and ⇒ lesbians, though. Most of them are straight, one-on-one male-female sex. Personally, I like some good girl-on-girl action, and I think they could expand on that. But hey, having a super hot Latina queen grind up and down on your dick is nothing to complain about either!
I always check the "Latina" category on any porn site I visit. Sometimes they are OK, sometimes they aren't. However, VR Latina has some of the best Latina videos I have seen so far.
As a result, for content, I'll rate them a 5/5.
What's the common VRLatina video like?
VR Latina highlights Latina-relevant positions and plots, plus they have A LOT of ⇒ big butts and ⇒ big tits (not complaining even a little bit). As a matter of fact, some of their stars have the best asses I've seen in a while.
Stripping, lap dancing, and steamy baths are all part of the foreplay you get here; there is just enough foreplay to get you going! That's when it gets good. After that, you are entirely in the hands of a queen, the like of which you really don't see every day.
Audio and Visual Quality of VR Latina
VR Latina offers 5K, 6K and 8K resolution videos shot in the 3D environment at 60 fps. You can't really look around as there's a 180-degree field of view, but who would honestly want to look around the room with such a woman in front of him?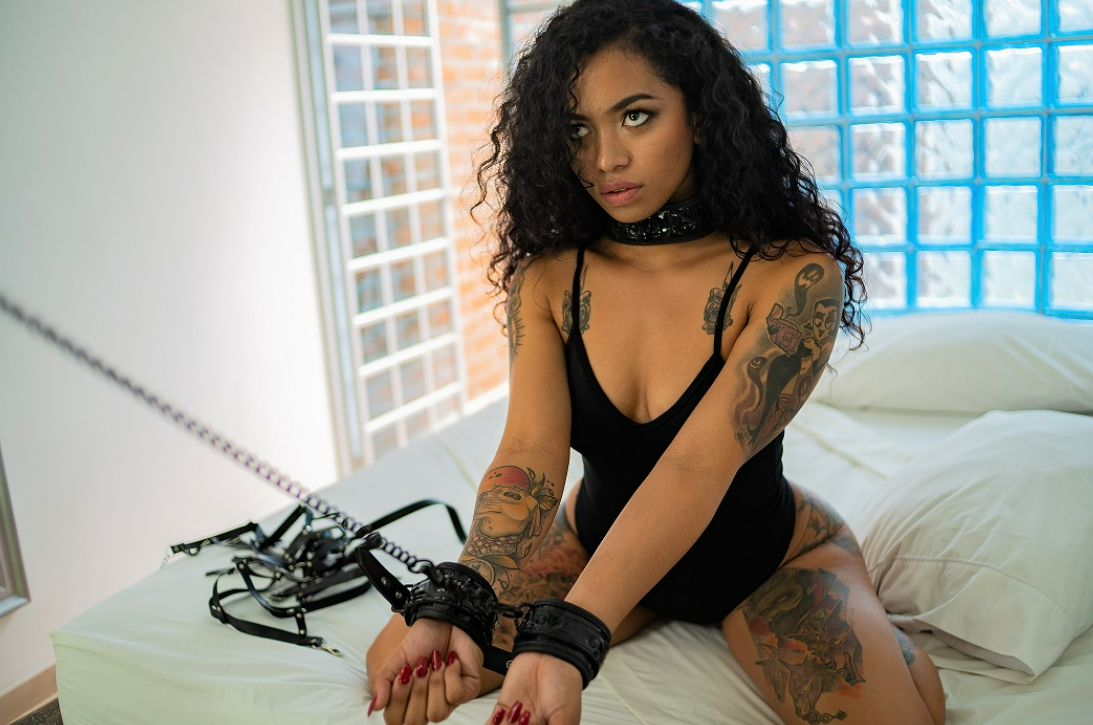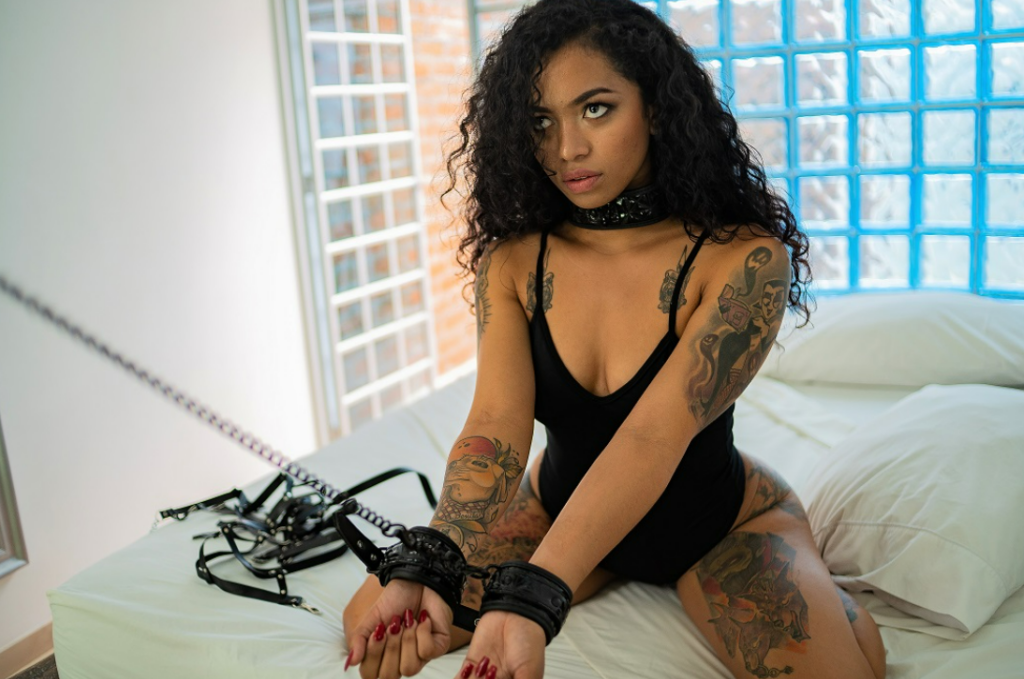 The sound quality is an entirely different story! With binaural sound, you'll be immersed in the scene in more ways than one! It's so easy to get lost and forget the real world.
I love how the characters and images are scaled! The production gave the film a very natural feel. In VR, things like lighting, scale and position make a huge difference since everything is so close-up. And VRLatina rose to the occasion!
Overall, for audiovisual quality, I'll give them 4.5/5.
Does VRLatina offer a good variety of the Scenes and Models?
Fans need a constant variety of plots if studios want to keep them. And this site has a great mix of plots and niches. As I said earlier, they do focus on more traditional categories such as ⇒ milf, ⇒ teen, bathing, massage, gym, tattoo, striptease, and outdoor. However, they aren't limiting themselves to only these. VR  Latina covers a number of different fetishes as well. If you like feet or dressing up, or you have a thing for petite teens with braces grinding up and down on your dick, be sure that these guys won't disappoint! They've got it all, and it's all good.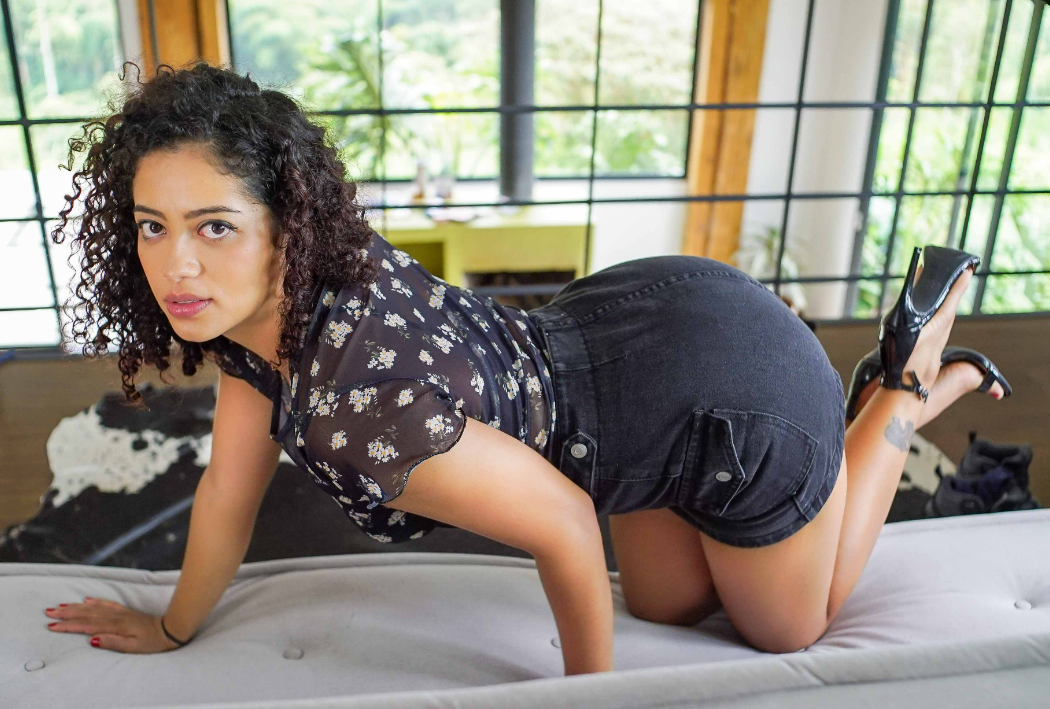 It's also nice to see diversity among pornstars. All of their 100+ superstars are Latina, but they have a nice variety of body types, hair types, and countries (Brazil, Colombia, Spain…). This is a particularly difficult thing to achieve since VR Latina is dedicated to sticking to one particular ethnicity! This studio works with some of the hottest Latin pornstars. Names like Valeria Rey, Miriam Prado, Isabella Angela, Stef Summer, Mini Vamp (My favorite!), and Bianca Still are just some of the names you'll find on their amazing roster. If these steaming hot Latinas don't get you drooling, I really don't know what will!
For variety, I'll afford them a 4.5/5.
VR Latina's Future - Will we be seeing more of them?
VRLatina started with a 4K resolution camera and has since then upgraded significantly. Bear in mind that they didn't need so much time to improve at all, which only shows how dedicated and professional their team is! Apart from that, they are active on Reddit, Twitter and Instagram. When you're making porn, you need to know what your fans want! It's also clear that the site takes its business seriously by investing in quality locations and props. It'll take time to see if they can stay objective and incorporate subscriber feedback.
But in general, I think that these guys are here to stay!
I already mentioned that VR Latina's site is really easy to navigate. Of course, they also offer filtering options to make things even easier for us.
The most prominent filters you can use are "Tags" (to browse all the tags associated with videos), "Videos" (to browse through their video collection, with the addition of a Categories filter.), and "Girls" (a section dedicated to their talent).


At the bottom of the home page, you can find a "Help" page containing answers to all your questions related to headset compatibility or memberships. Finally, they offer a Contact us button, should you have any questions you can't find answers to using the Help page. Nice!
For site & extras, I'll rate it 4.5/5.
Is my headset compatible with VRLatina?
I love it when websites offer everyone a chance to enjoy their product. VRLatina is compatible with ALL headsets. Naturally, the high-end headsets will provide a better experience. However, if you are short on budget, your ⇒ Smartphone will do just fine. My experience shows that VRLatina works best with ⇒ Quest 2 or ⇒ HTC Vive. But they also support other sets like ⇒ Samsung GearVR, ⇒ PSVR, ⇒ Google Cardboard, etc.


Of course, if you have any doubts regarding setting up your headset to watch porn, you can always check out our ⇒ Guides on How To Watch VR Porn!
VR Latina has four pricing options - one-day trial, one-month full access, three-month full access, and 12-month full access. For just $2.99 you can try it for a day, but for $14.99 a month, you can get full access. The three-month pass costs an average of $8.33 per month while billed as $24.99. 12-month access averages $5.62 per month but is billed once at $67.49.
For this price-quality ratio, VRLatina will not break the bank. This is a no-brainer, guys!
Conclusion - Do we recommend VRLatina?
Featuring some of the hottest Latina models, VRLatina is dedicated to providing you with nothing less than only premium content. Besides featuring hot and pretty models, they produce content for a variety of niches. 
So, if you like some sex-loving babes with curves in all the right places, moaning and whispering in Spanish, this is the VR site for you!
VR Latina has THE HOTTEST Latina chicks out there! Big tits, big asses, and crazy seductive! THE BEST Latina babes in VR you can't afford to miss!