Threesome VR Porn! A threesome is always better than fucking just one hot VR pornstar. Happiness is only real when shared:
#10: Starting the Party at Home
⇒ VirtualRealPorn (Review) with Lena Coxx & Juis Wild!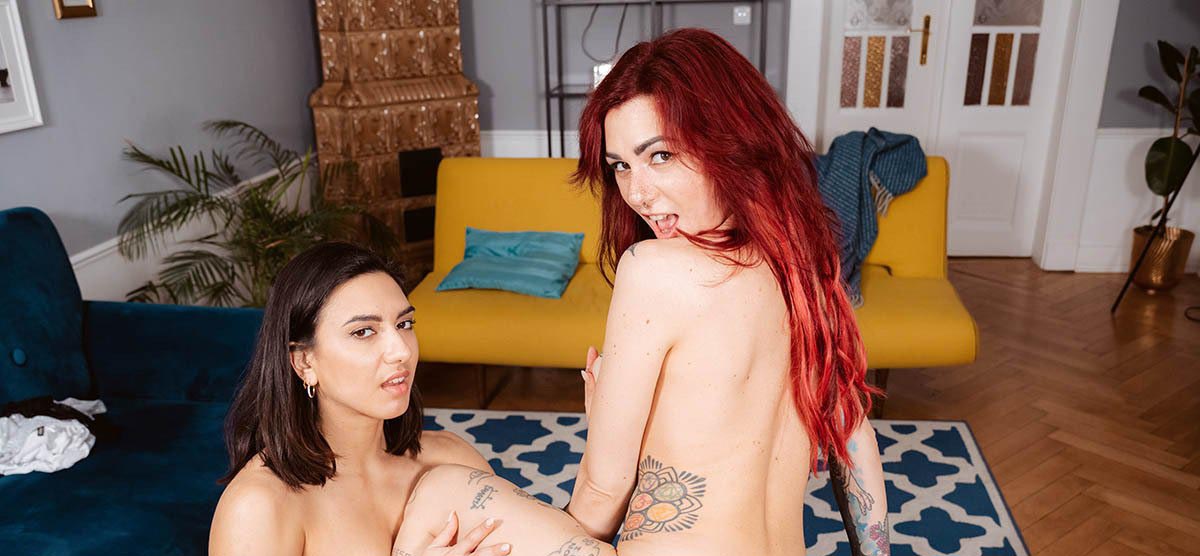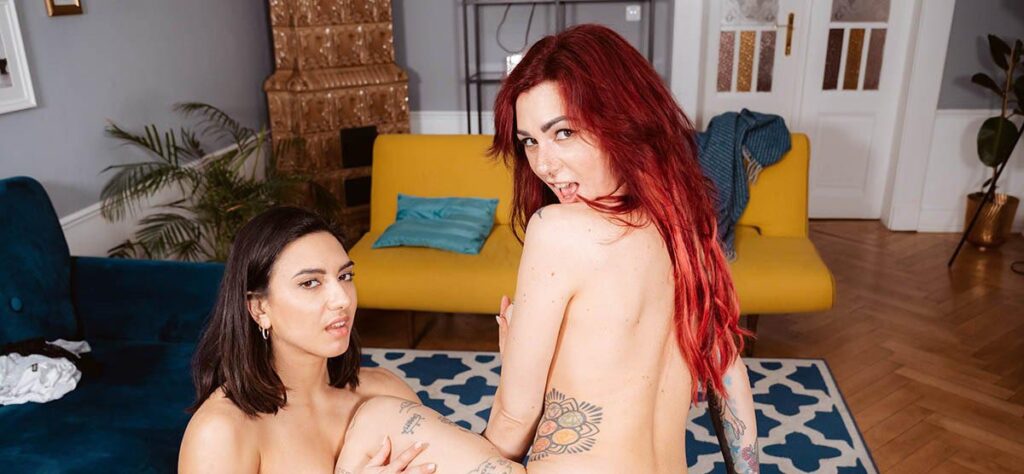 They're all dolled up because they're heading out for a night in the town. They seem a bit down though because you've turned down their invitation to join them at the party. Even so, just seeing them dressed to the nines is stirring up some intense feelings of desire within you. They've noticed your reaction and can't help but wonder what's causing it. Could it be their irresistible looks or perhaps you're reminiscing about the wild night you shared with them? They give you a mischievous grin and ask, "Want to see more?"
⇒ DarkRoomVR (Review) with Avrora Lacosta & Liz Ocean!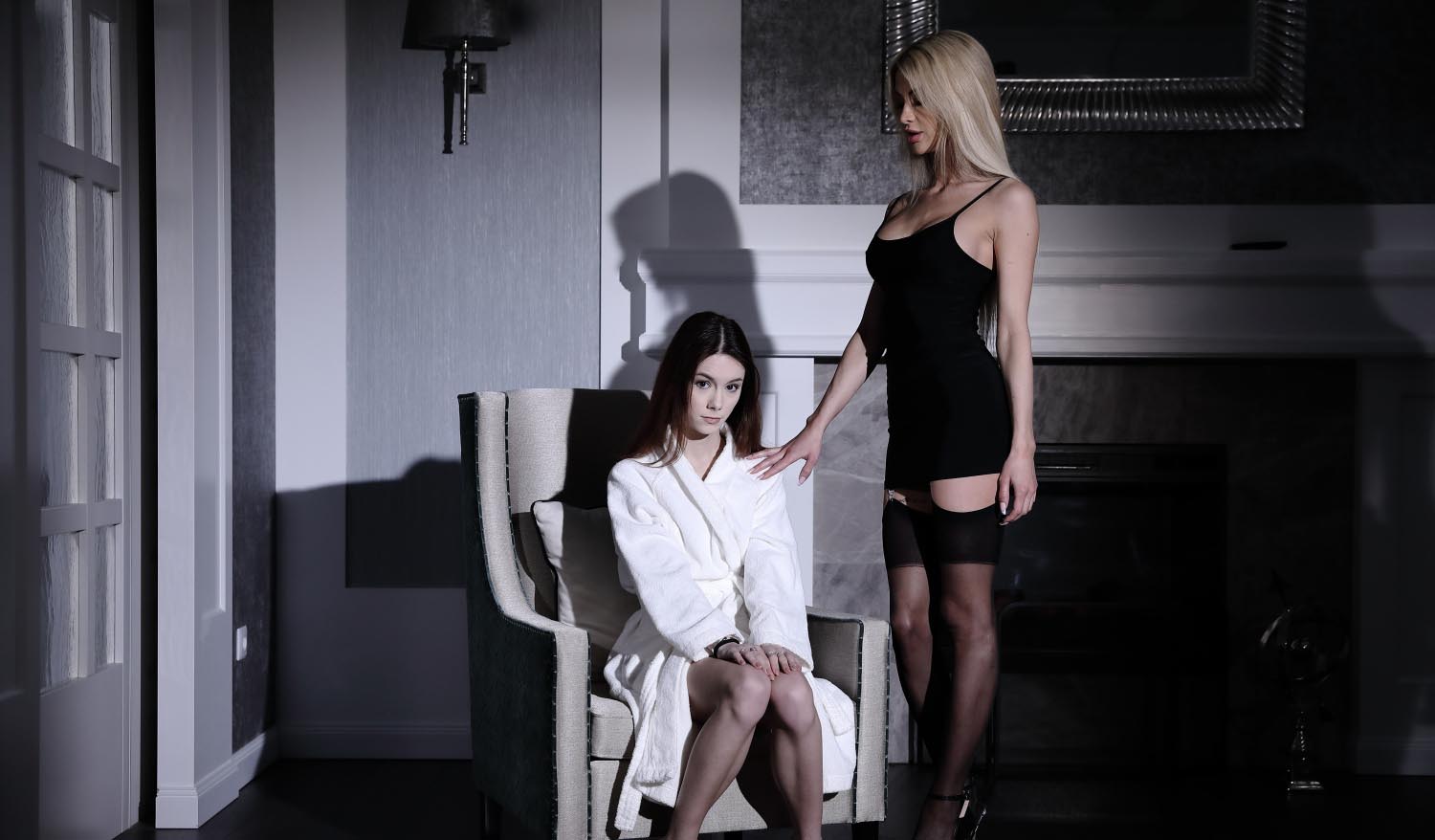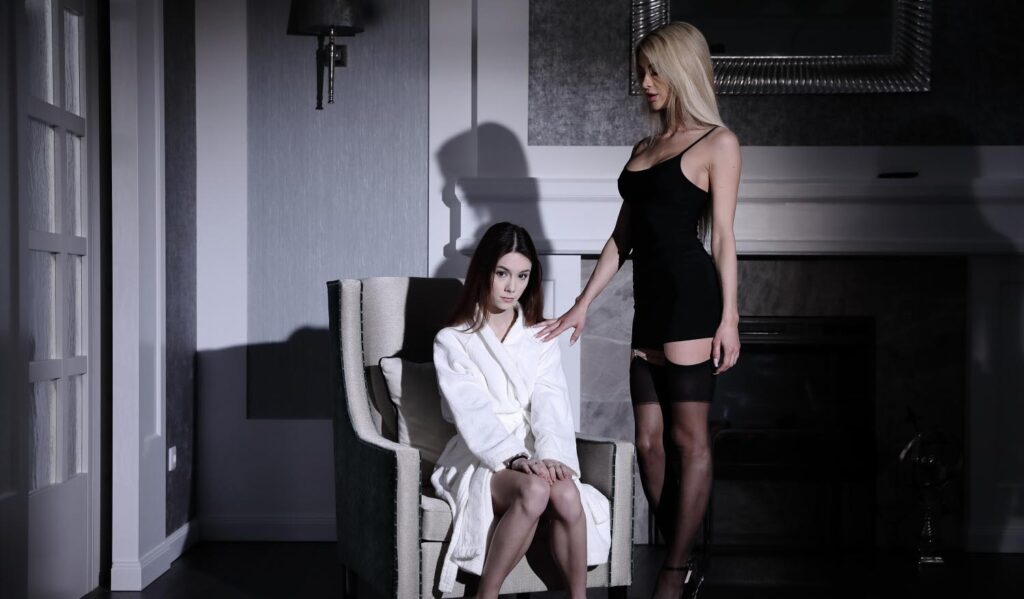 Avrora Lacosta's got a special gig working for this super-loaded dude (you). Her job? Finding you fresh young ladies who can cater to your wild virtual reality fantasies. And man, she's been killing it! Avrora knows exactly what you like, and she's scored big time. But here's the kicker: she's also caught some major feelings for you and your dominating presence. Enter Liz Ocean, the kind of woman you've been craving. Liz is all pumped up to meet a stranger and go down on you like nobody's business. Avrora's there to lend a helping hand, guiding this adorable gal to strip down and flaunt her killer body. Enjoy this Threesome VR Porn from heaven!
 ⇒ Virtual Taboo (Review) with Simona Purr & Ann Joy!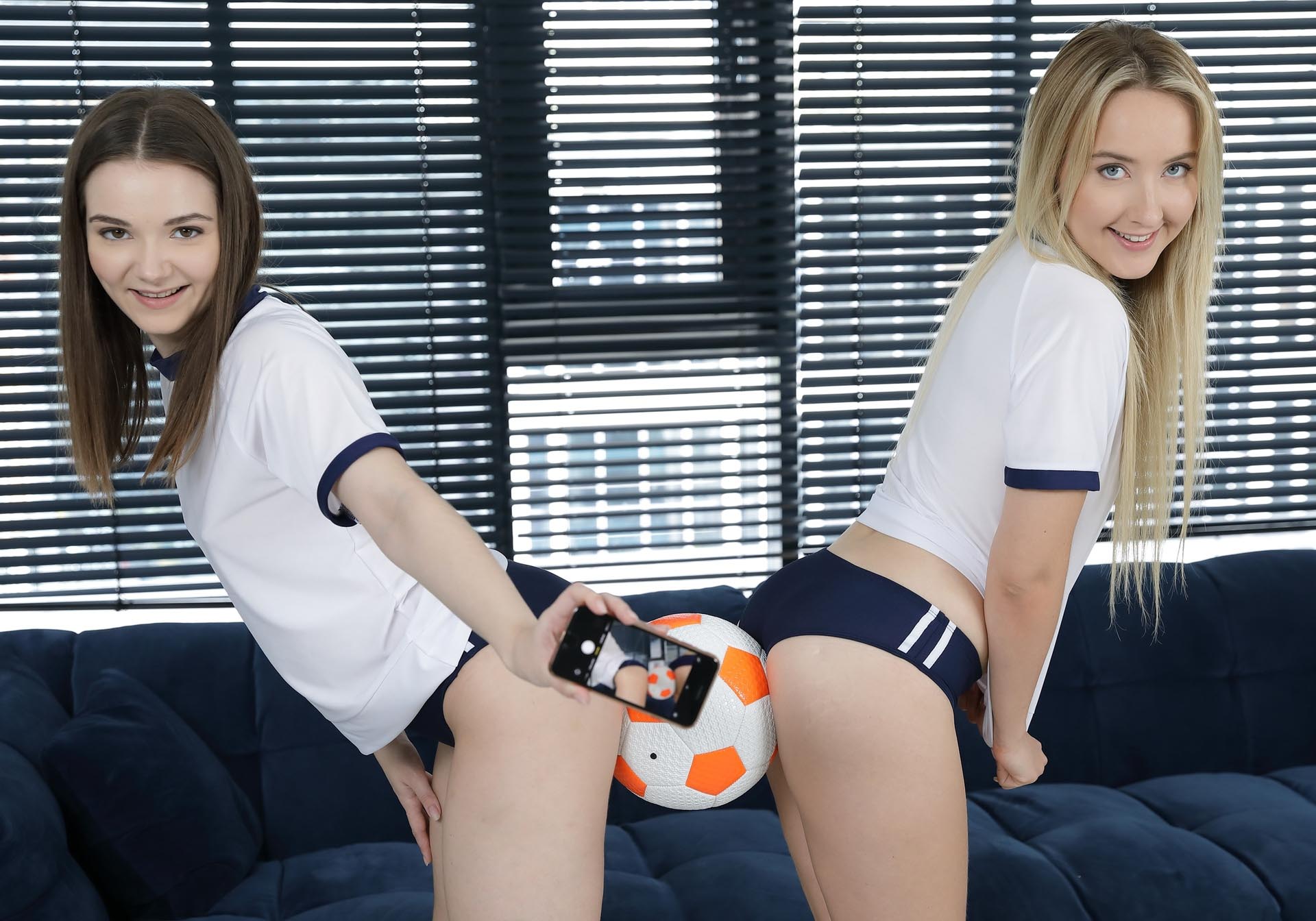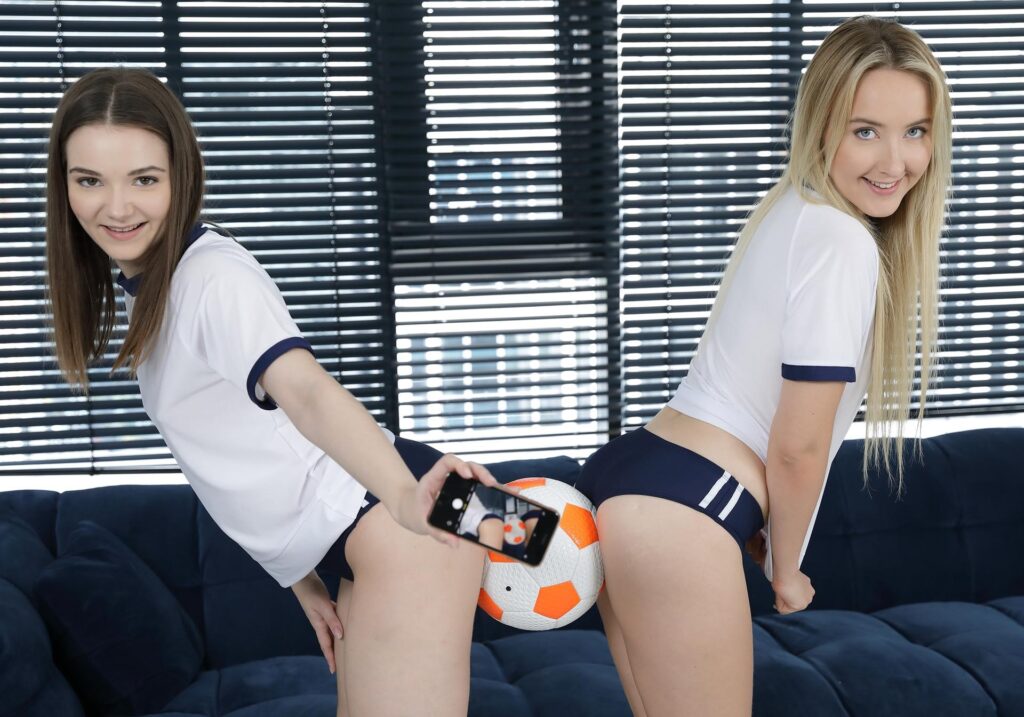 Best friends who share a love for soccer and know no bounds. Simona, lucky gal, has snagged herself a boyfriend who happens to be the star of their college team. Determined to keep her man happy, she comes up with a mischievous plan and enlists the help of her trusty sidekick, Ann. The cute blonde is always up for lending a hand and suggests taking some hot photos to spice things up. But here's the kicker—Ann wants to join in on the action to make those pics extra special for Simona's boyfriend. As the temperature rises and inhibitions fade, clothes start coming off, and things are heating up big time. However, just when things are getting steamy, Simona's stepfather walks in, catching them red-handed. Talk about good timing!
⇒ WankzVR (Review) with Sera Ryder & Chanel Camryn!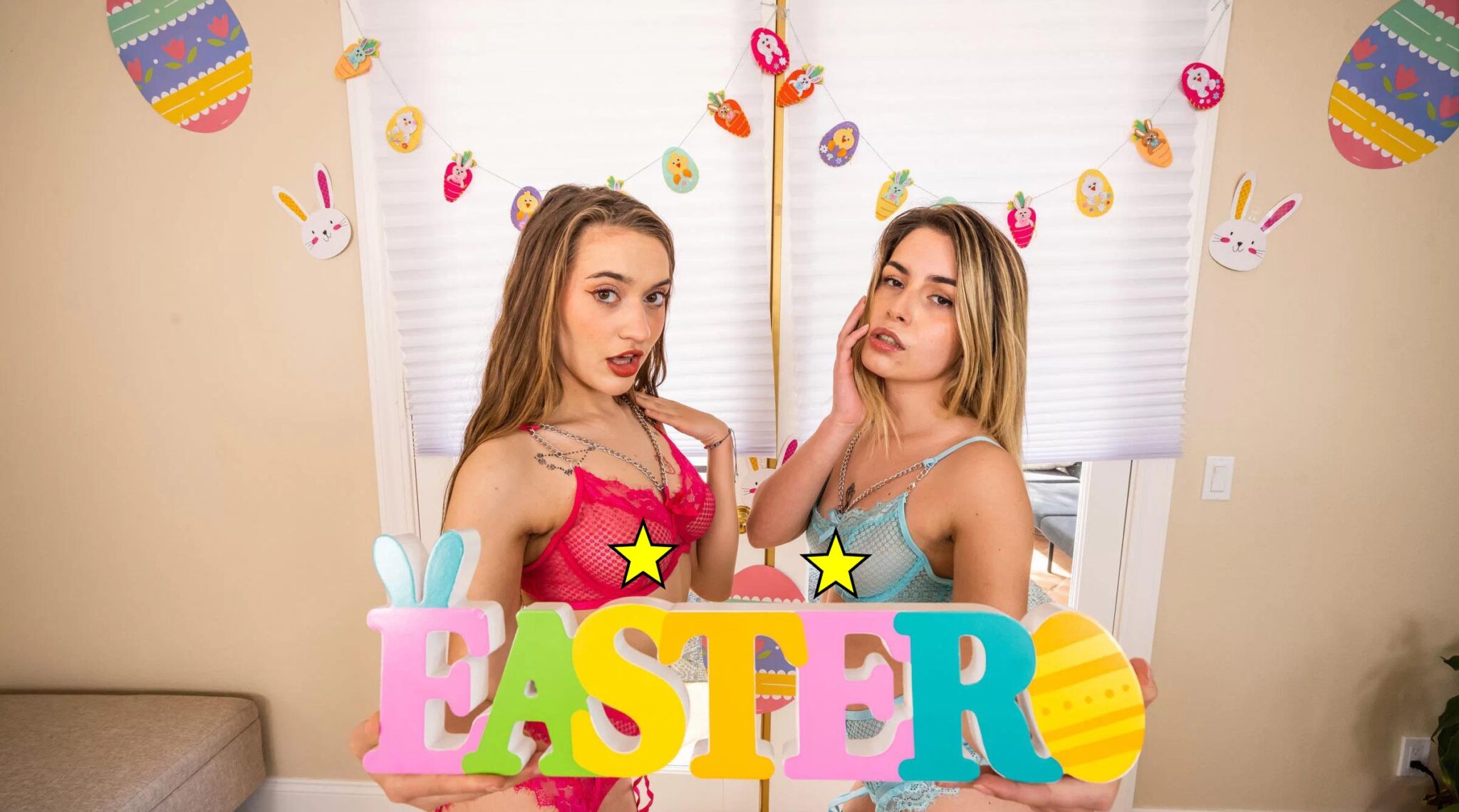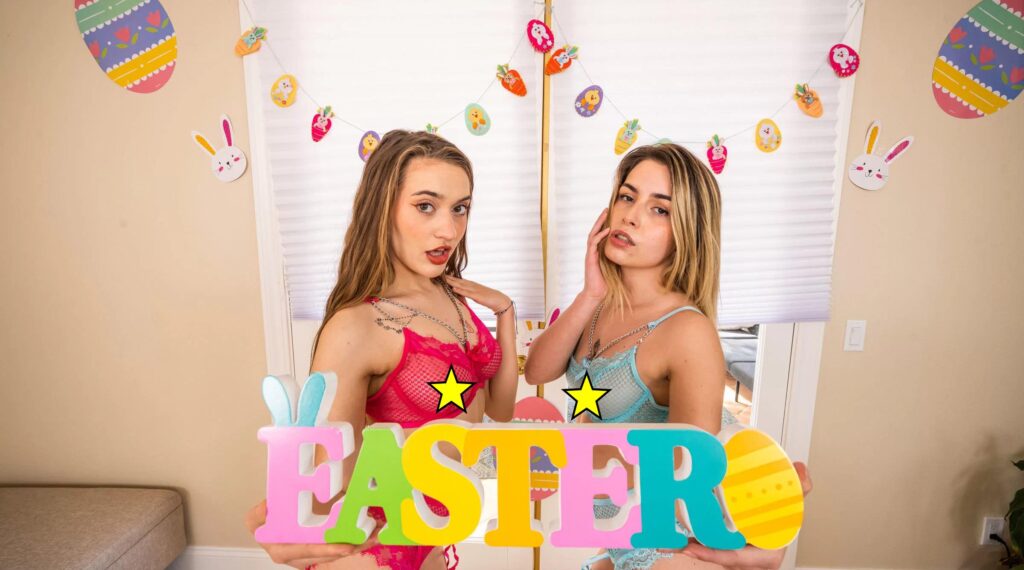 Join your buddies for an epic Egg Hunt with fantastic prizes. This year, luck is on your side. Picture this: you score the special time with Sera Ryder and Chanel Camryn. They'll surprise you in lingerie and dive right into the action. It's a steamy Easter threesome with intense doggy style and missionary. And for a sweet finale, they'll share a sticky treat. Hop into the wildest Easter adventure ever!
⇒ 18VR (Review) with Alyssa Bounty & Petricia Lee.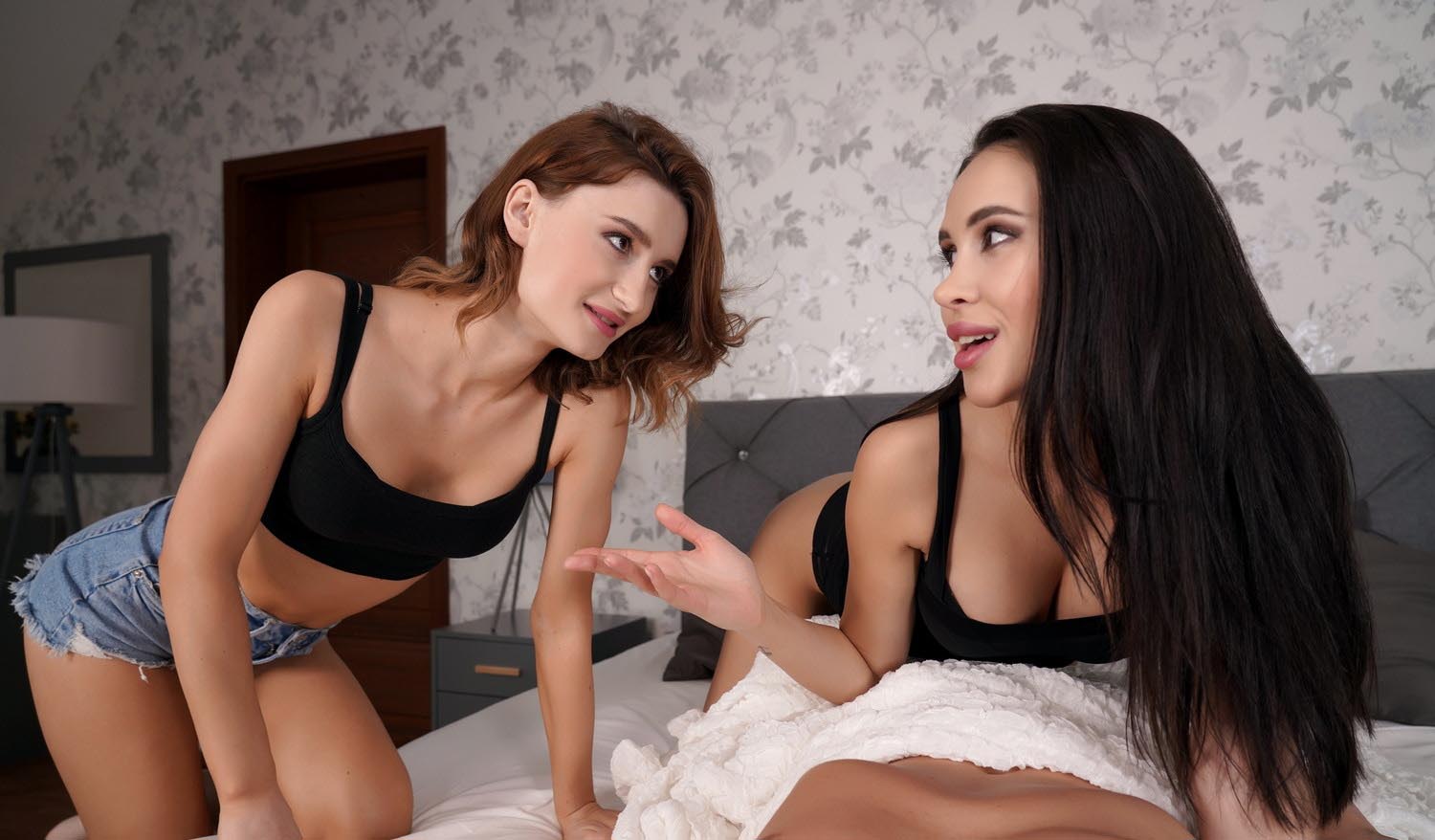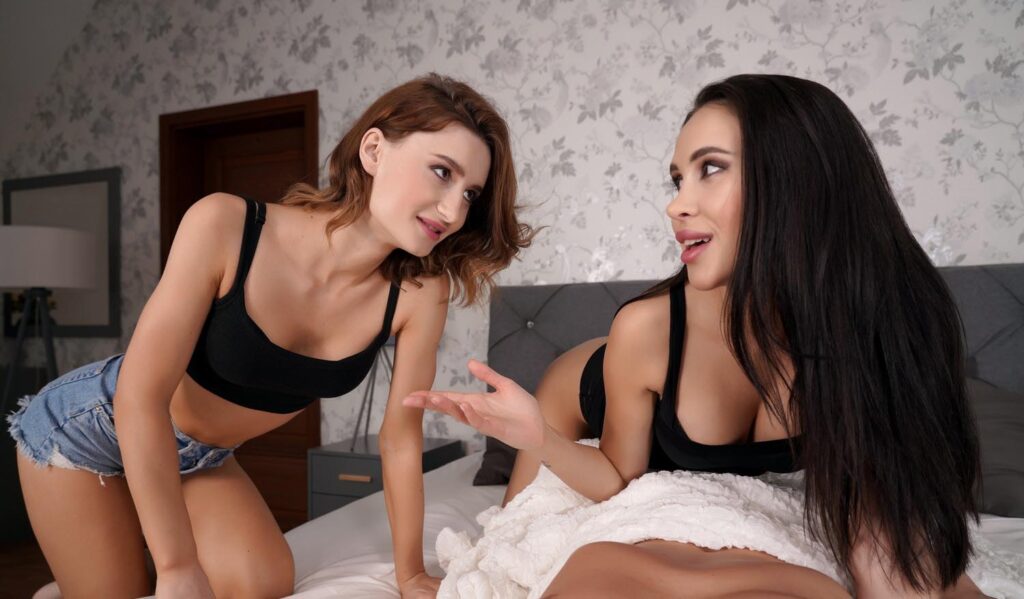 Today is your lucky day! You've had an amazing night's sleep, perfectly timed for the ideal REM cycle, so you're feeling completely refreshed. As you wake up, you're greeted by the stunning Alyssa, a gorgeous brunette who's teasing and flirting with you. But wait, that's not all! She's also brought along her friend Petricia to join in on the fun. Alyssa Bounty and Petricia Lee are here for one purpose only: to make your wildest fantasies come true in this amazing Threesome VR Porn video!
⇒ BaDoinkVR (Review) with Blake Blossom & Kay Lovely!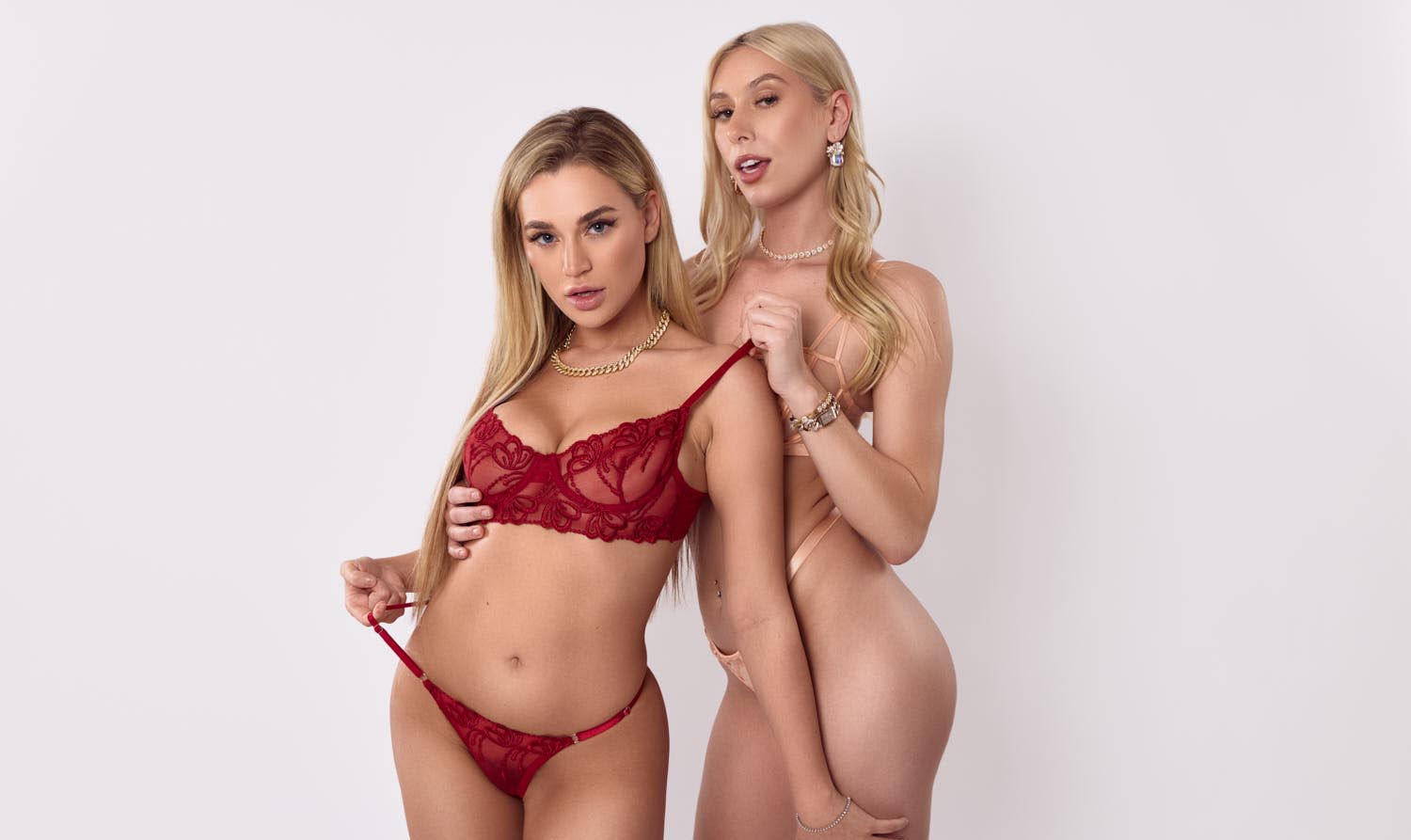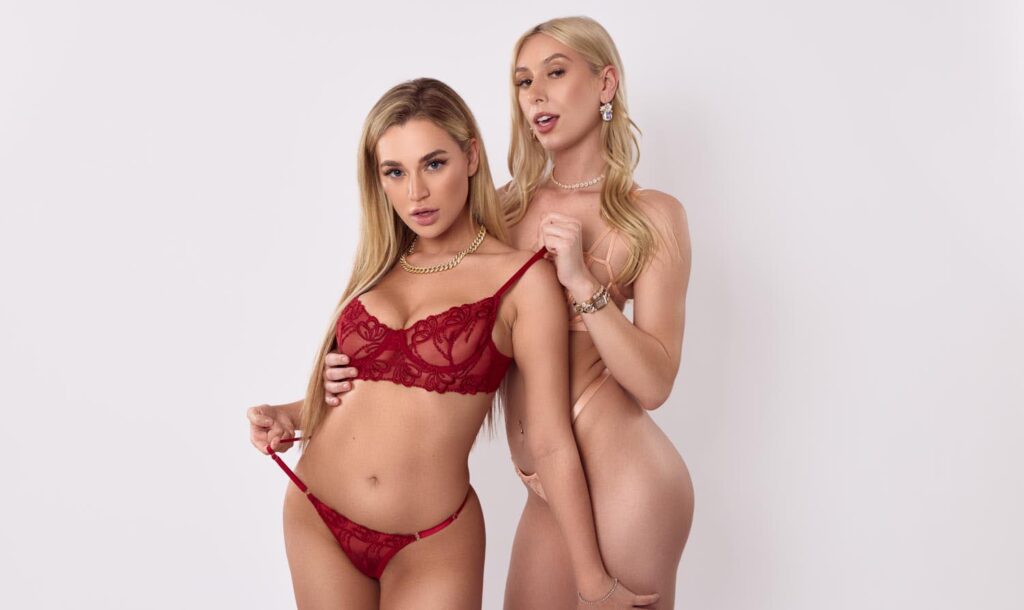 Picture this: you're hanging out with your friends, enjoying a delightful morning brunch. Here's the twist: Blake and Kay are more than just a couple. They've decided to take things to a whole new level and include you in their steamy encounter. Leave the ordinary eggs benedict behind because today, it's all about an unforgettable erotic adventure. Witness Blake's mind-blowing blowjob skills while Kay indulges in some playful action on the side. Feel the thrill as you take turns satisfying both of them, going deep inside their eager pussies and bringing them to intense orgasms over and over again.
#4: Valentine's Day Threeway
⇒ MilfVR (Review) with Bunny Madison & Crystal Rush!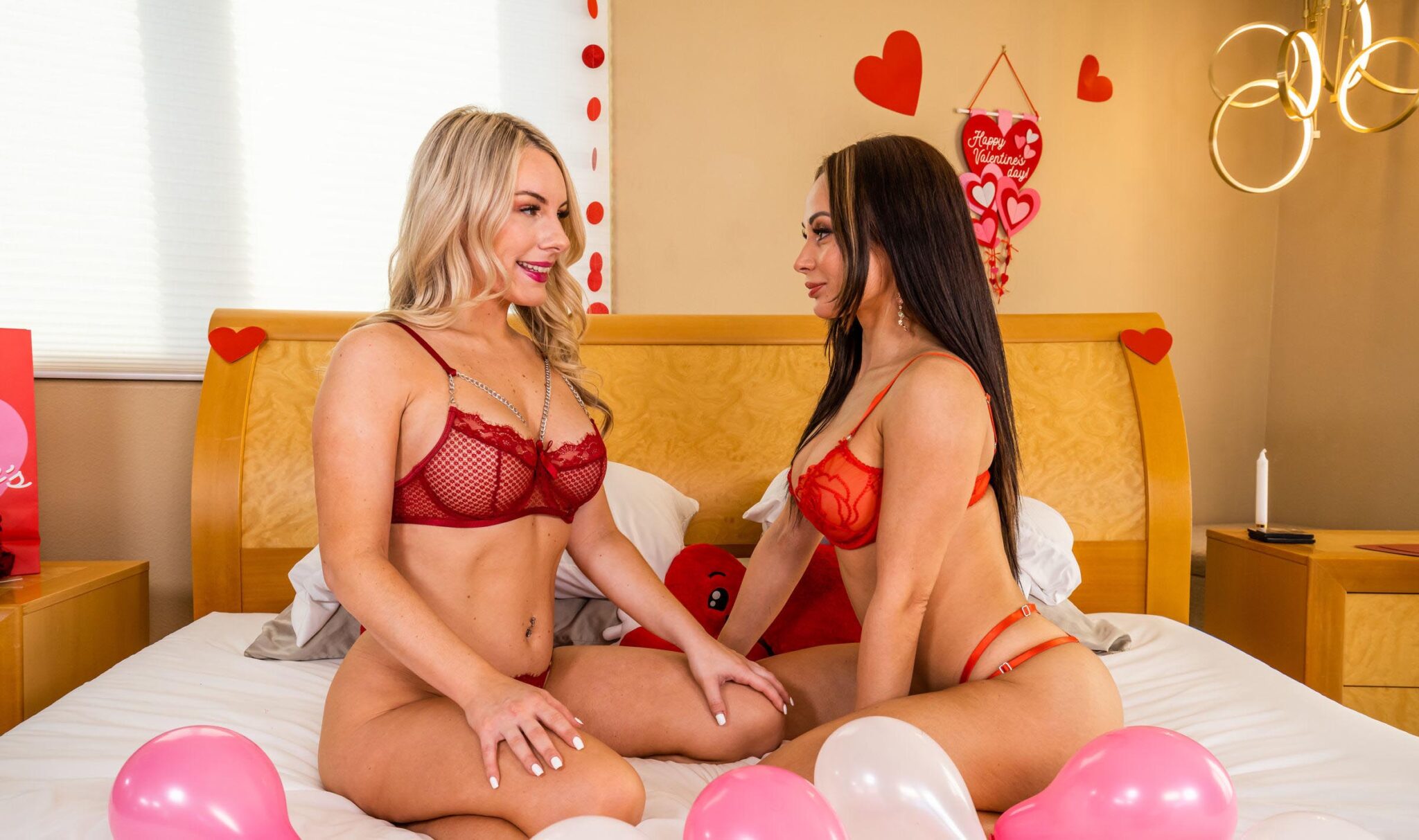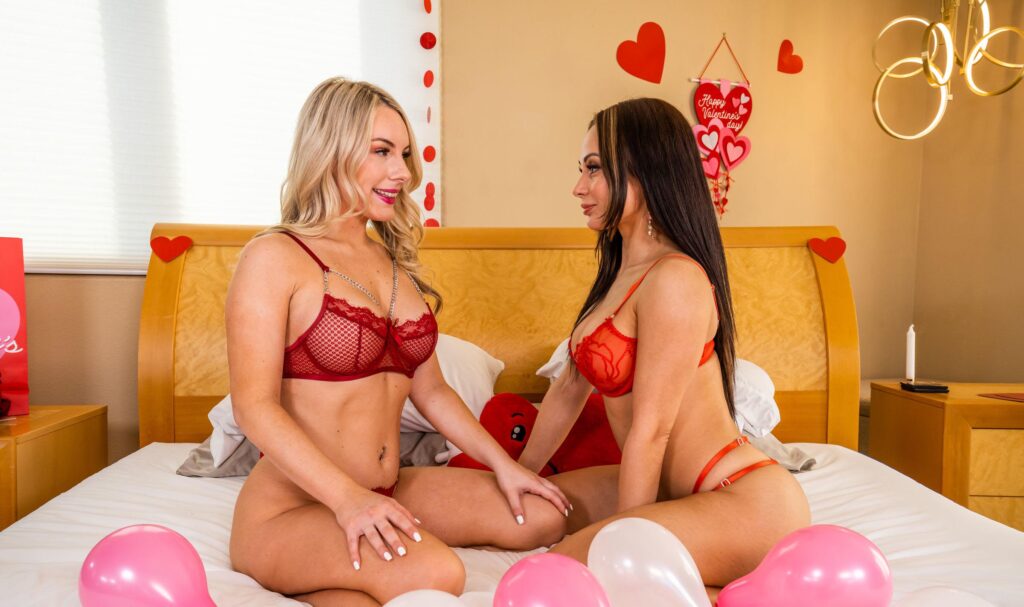 After treating Bunny Madison to the romantic date she always desired, there's an amazing surprise in store for her. Enter Crystal Rush, who will join in on the action and turn your intimate evening into an unforgettable threesome. Let Bunny indulge in the pleasures of girl-on-girl encounters as Crystal and her explore their desires together. As the heat intensifies, brace yourself for a mind-blowing adventure where you'll be able to satisfy both Bunny and Crystal. Give yourself the ultimate Valentine's Day treat by engaging in passionate and pleasurable moments that will leave you breathless.
#3: Genshin Impact: Porn Parody
⇒ VRConk (Review) with Jewelz Blu & Adria Rae!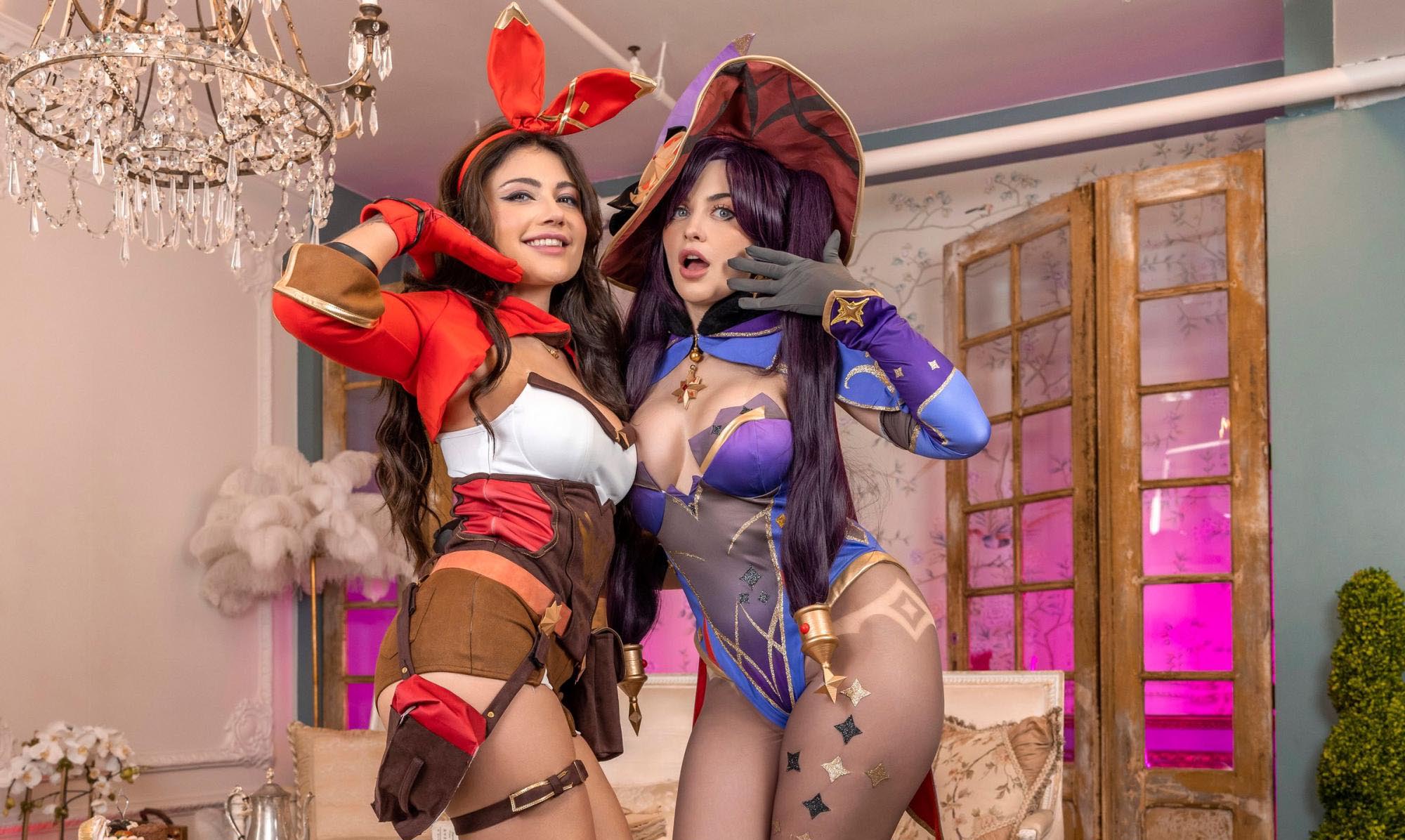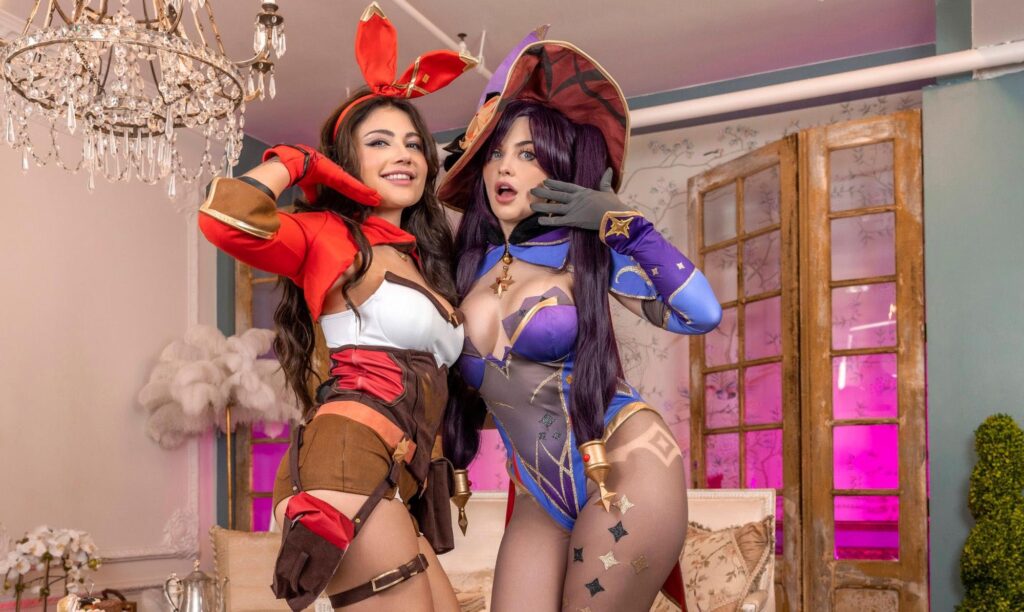 Alright, so here's the deal: imagine stepping into this hilarious VR xxx parody where you're the hero who swoops in to save the day and takes on some creepy creatures. But here's the twist - the girls in the scene need your protection a bit longer, and they're willing to go the extra mile to make sure you stick around. Is it worth your while to stay in this virtual city? You'll have to put on your VR headset to find out. These girls are eagerly waiting and absolutely determined to persuade you into becoming their dashing bodyguard!
#2: Two Girls, One Man, and Broken Pipe
⇒ VR Bangers (Review) with Vanna Bardot & Emma Hix!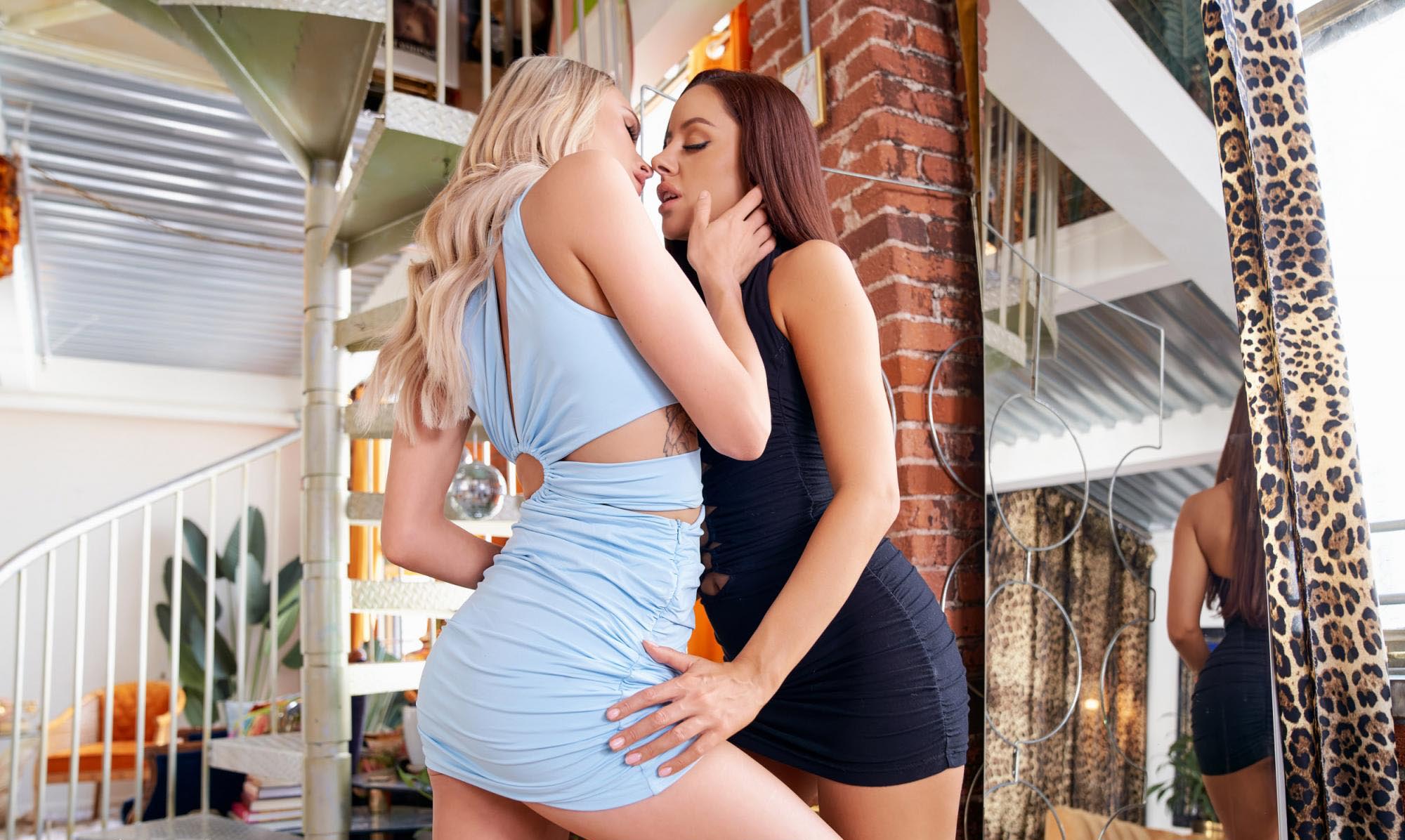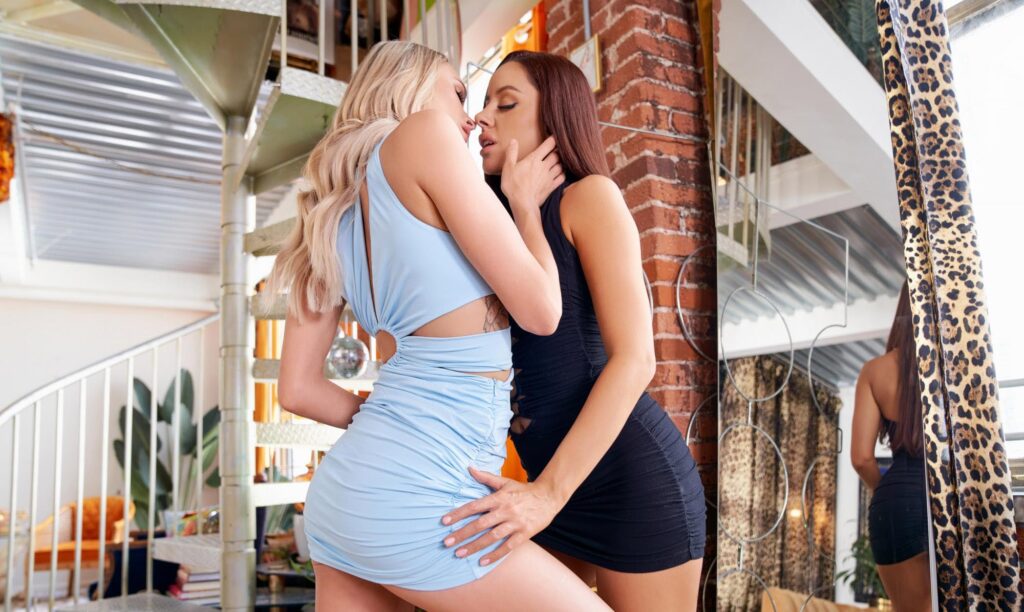 Today, you're stepping into the shoes of a plumber, ready to fix a broken pipe at this house. Emma Hix, the "lady of the house," welcomes you and points out the problem area. She's undeniably attractive, and the temptation to get fuck her is real, but you've got to stay focused on the task at hand. Just when you thought you could handle it, Vanna Bardot, a potential partner, enters the picture, and their seductive presence makes it hard to concentrate on anything else but their juicy pussies. But hey, remember, you're a pro plumber, and professionalism comes first, even if the distractions are oh-so-tempting. What will you do?
#1: Photo Shoot with two Cuties
⇒ RealJamVR (Review) with Laya Rae & Malina Melendez!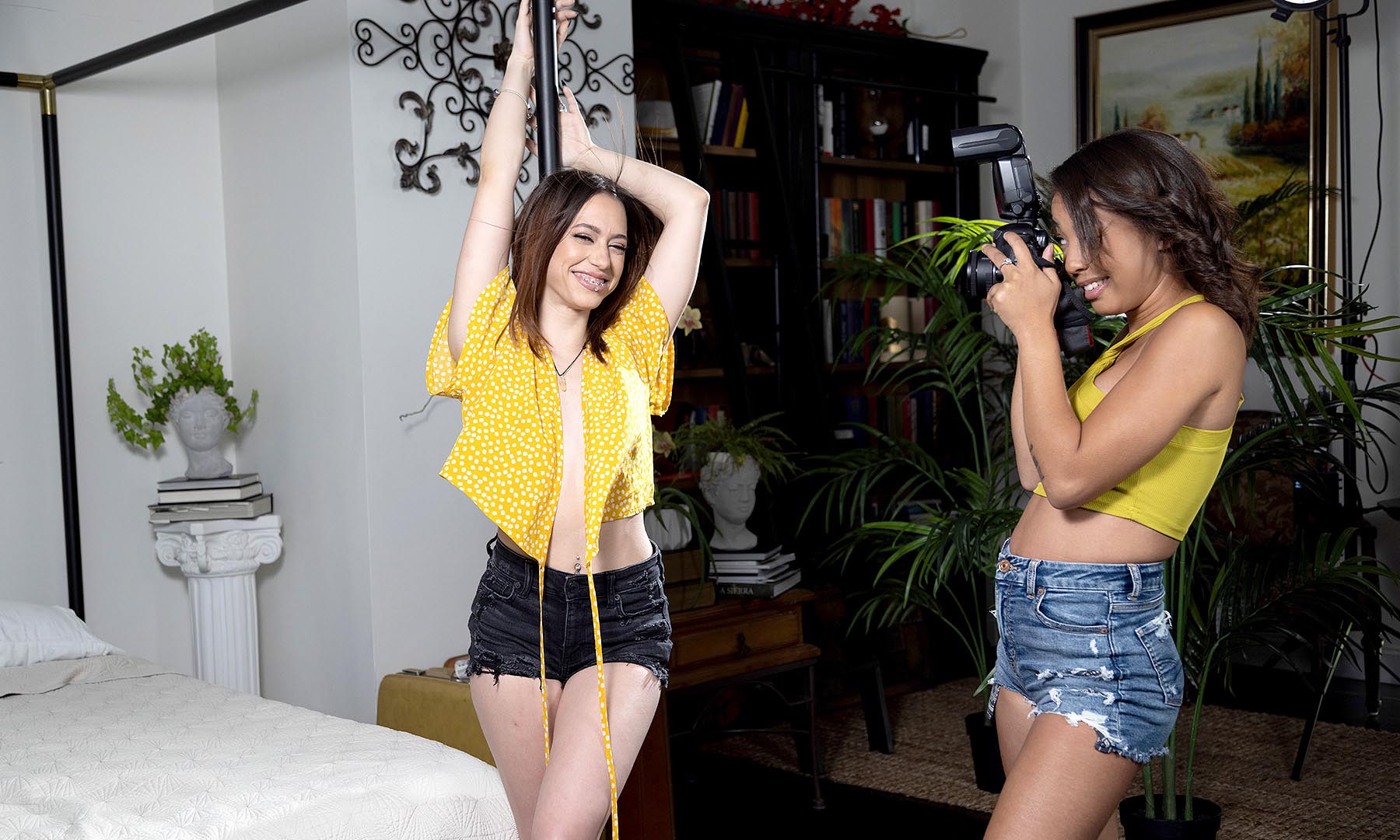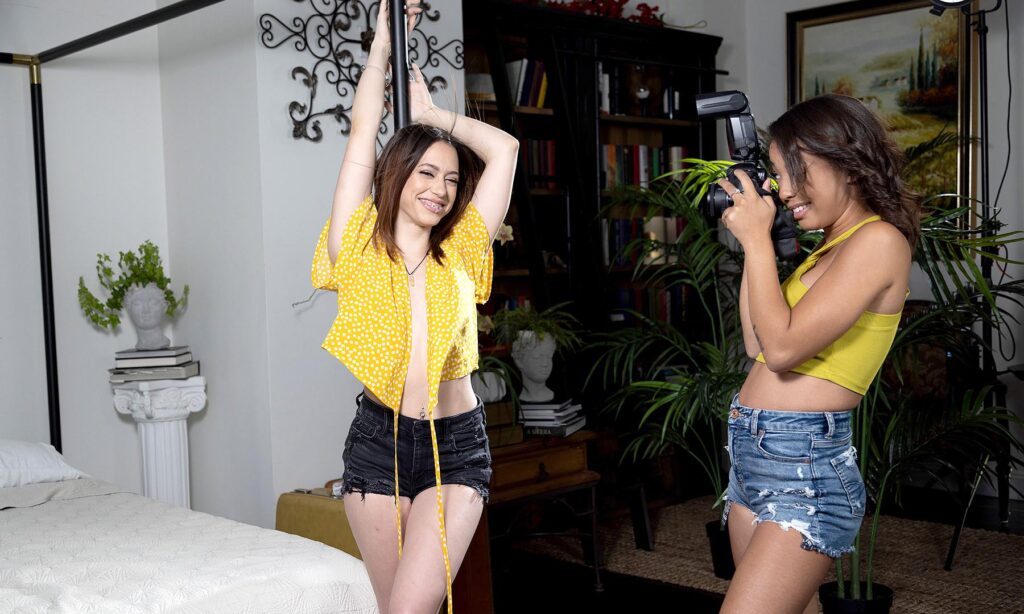 You used to think it would be exciting to participate in a nude photo session, but now you've discovered that watching from a distance is even more enjoyable. Here's what you need to know: Malina Melendez asked Laya Rae to strike sexy poses, capturing her stunning body from various angles for me to appreciate every intricate detail. Eventually, Malina couldn't resist anymore and instructed Laya to undress bit by bit until she was completely naked. At that point, the photo session was forgotten, and they delved into some steamy lesbian play. Of course, you seized the opportunity to join in, turning their duet into an exhilarating trio. Threesome VR Porn at its best!