Quick & Easy: Is RealJamVR worth it?
Great audiovisual quality
Fantastic variety of porn stars
Authentic content
Not expensive
Safe and discrete billing
Website navigation could be improved
Whether you just picked up a VR headset or are a seasoned VR Porn pro, RealJamVR is a VR Porn Site you should visit! '
What kind of content does RealJamVR offer?
RealJamVR kick-started in mid-2016, and it's been on fire ever since! They've stacked up over 400 mind-blowing exclusive scenes, each accompanied by a killer set of professionally-shot pics. The library gets even hotter with fresh updates once every three days! Oh, and don't worry about cringy plotlines. These are more than enough to get you in the mood without being cheesy. No boring content sharing here!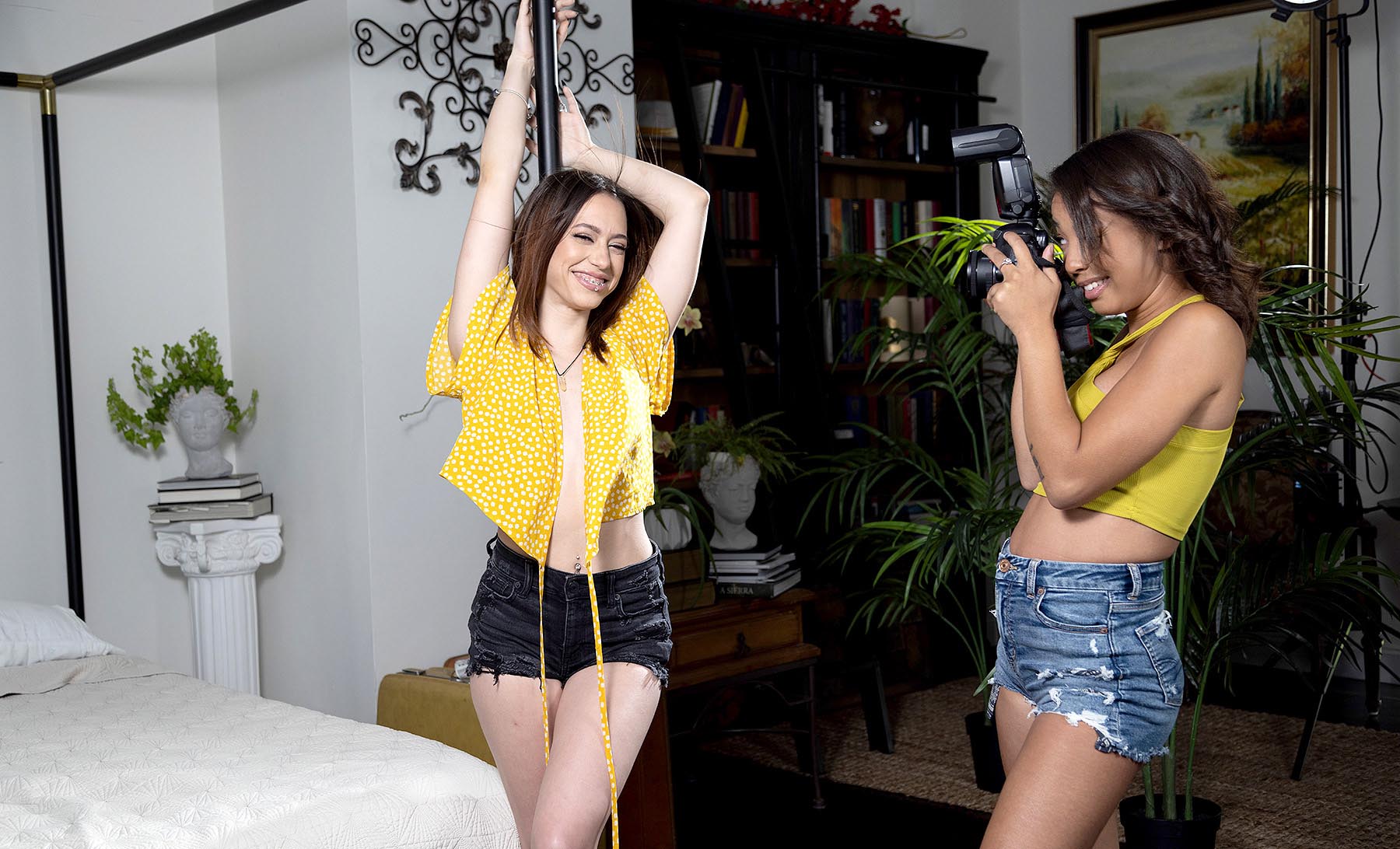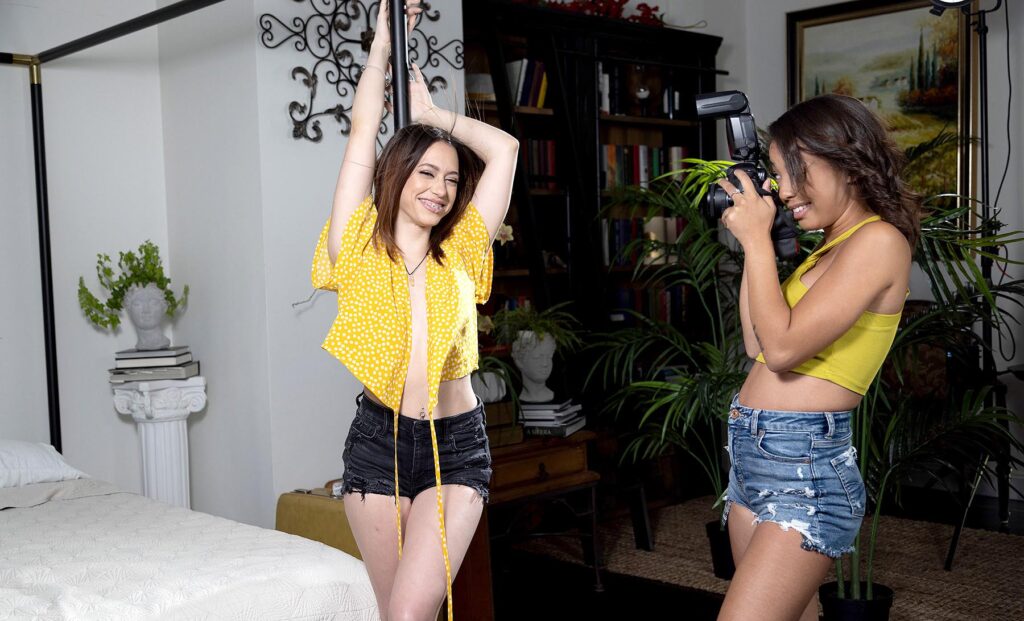 And they have it all, too. Whether it's some epic ⇒ anal, ⇒ hardcore, ⇒ threesomes, ⇒ orgies, ⇒ fetishes, ⇒ blondes, ⇒ brunettes, ⇒ Asian, ⇒ Ebony or ⇒ Latina… you see where this is going. Another thing I like about them is they have a pretty good collection of ⇒ Interactive VR Porn Videos that you can connect with your favorite ⇒ sex toys for the ultimate experience!
They even included a series of videos labeled "Backstages," where you get an exclusive peek behind the scenes as they chat with their models, who spill all the deets about their work, personal stories, and the wild world of VR Porn. It's a great thing to watch in between fapping sessions.
Great content, 5/5!
Does RealJamVR offer a good variety of scenes and models?
The variety of RealJamVR's pornstars is something to behold. They've got 300+ sexy chicks of every body type on their lineup. Whether you like them thick, skinny, with ⇒ big tits, with ⇒ big asses - they've got them all, and every single one knows her way around a dick in front of the camera. Now you can live out your wildest fantasies, stepping into the shoes of the lucky guy and getting to hook up with these gorgeous babes.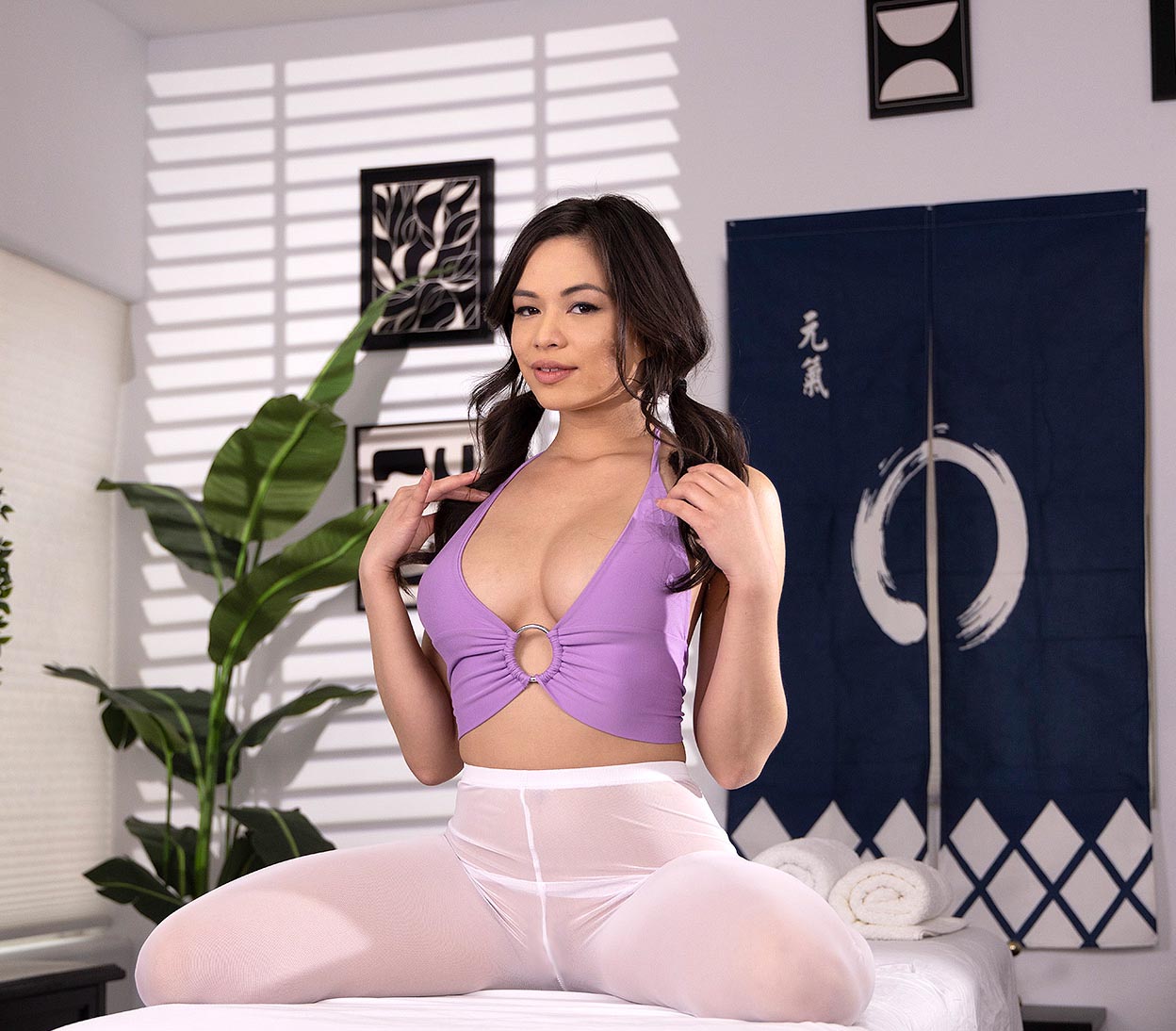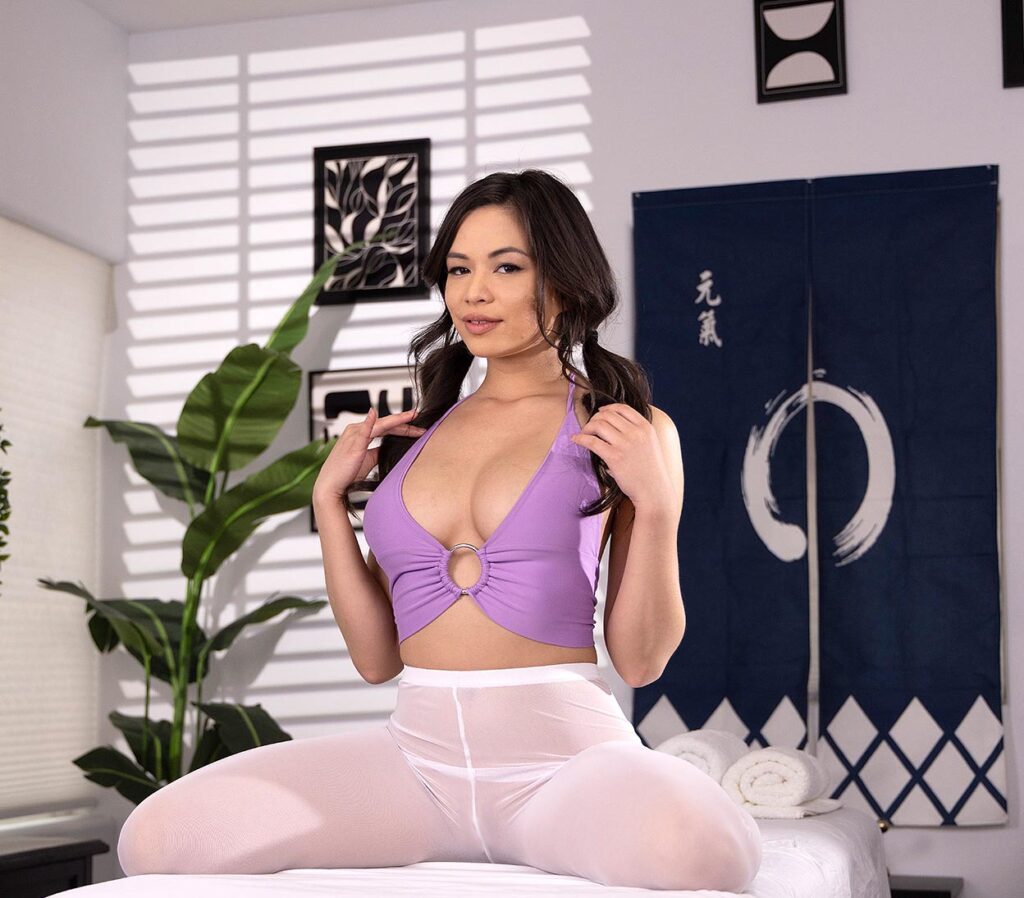 And speaking of hooking up and fucking, they recently uploaded a mind-blowing video called "Oiled Massage" with Scarlett Alexis and her drop-dead gorgeous ass in a massage video that quickly turns into raging anal fucking that'll make you cum very, very quickly (I hope it's not just me). I must have watched it at least five times. Those anal scenes are just something else. Their scenes overall are pretty diverse. The camera work and the lighting are very professionally done. The scenes look realistic, and the scenarios are not tacky or cheesy. Check them out!
Great job, guys, 5/5.
What is RealJamVR's audiovisual quality like?
RealJamVR's videos mostly come in 7K, but you can come across 4K, 5K, and even 8K, 60fps in binaural sound.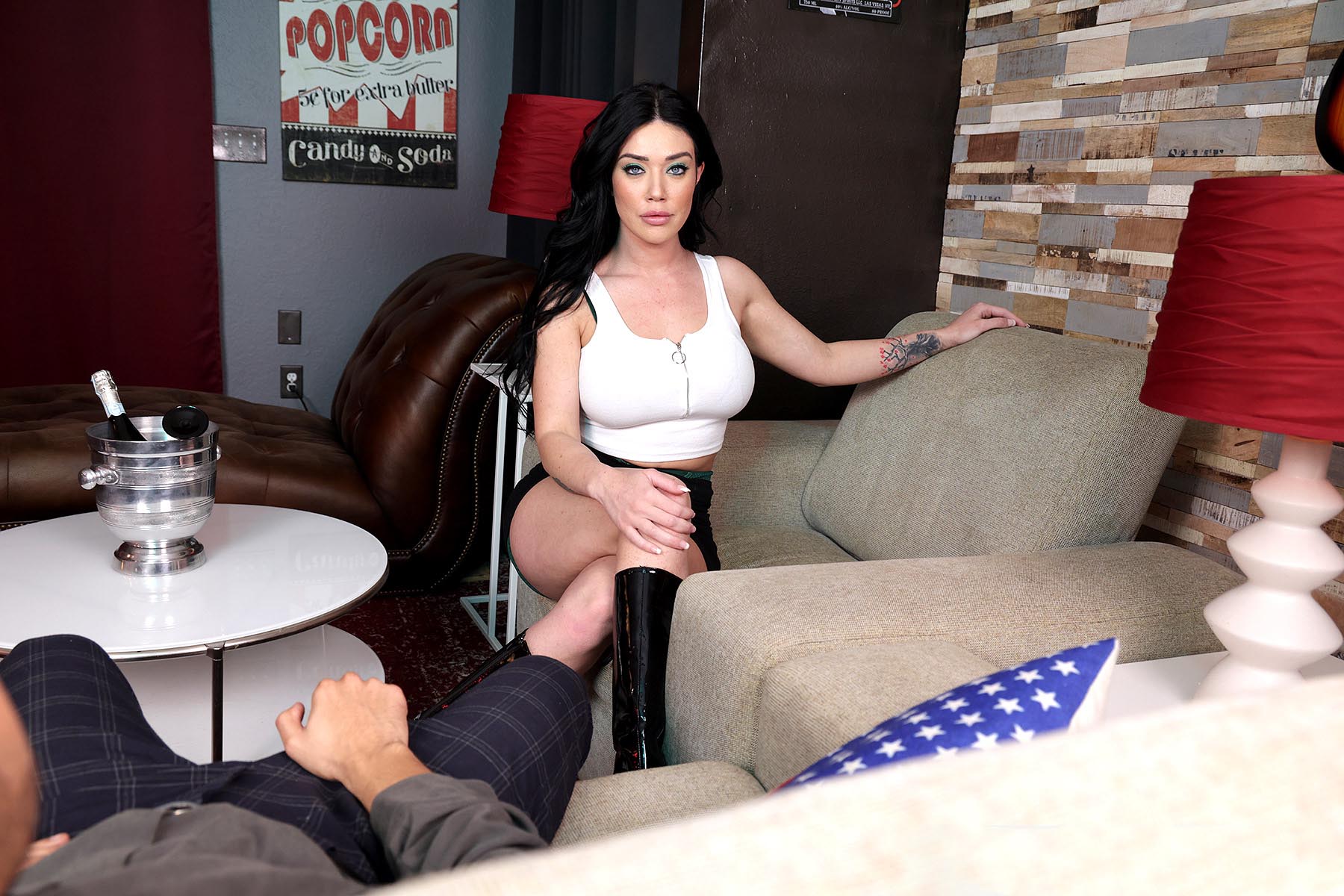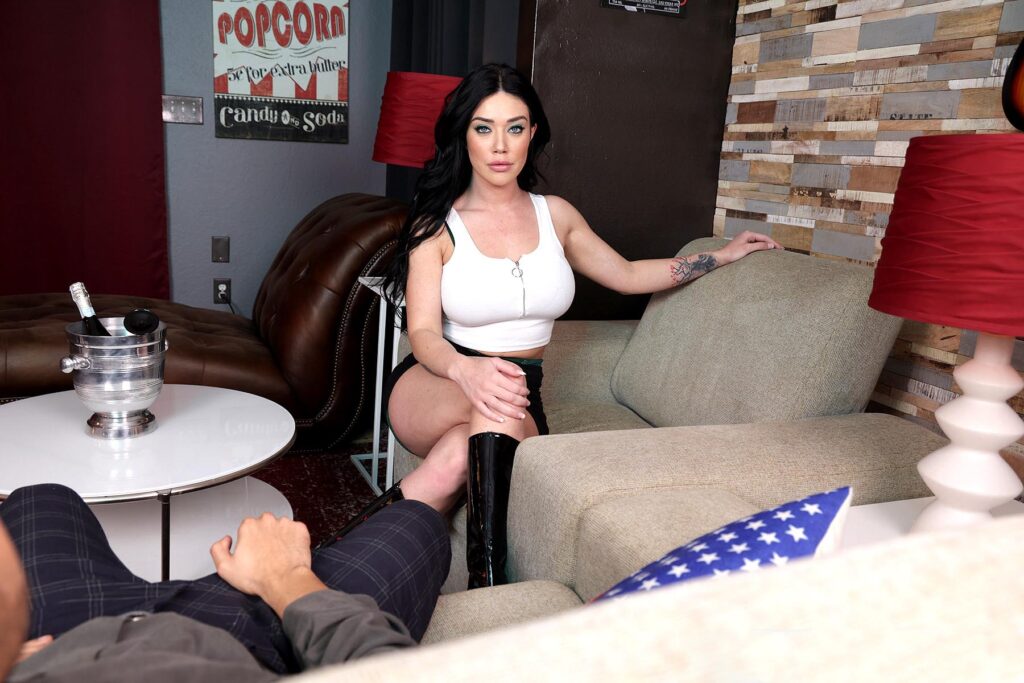 The camera angles in some of the older videos were a bit off. But those videos are like ancient relics compared to the recent releases. I've said it before, and I'll repeat it – RealJamVR has stepped up their game, and I dig what they're putting out now. I hope they keep it up in the future.
It's cool to see some websites listen to their feedback and use it to improve their stuff. And they did improve significantly regarding the resolution, camera angles, set design, and overall polish of the videos!
4.5/5 from me here.
RealJamVR's headset compatibility
RealJamVR works with most headsets out there. They've gone the extra mile to ensure everyone can enjoy their awesome videos without any hassle. So, whether you're rocking a fancy high-end headset or using your trusty smartphone, RealJamVR has your back. Of course, if you have any doubts about how to set up your device to watch VR Porn, check out our  ⇒ Guides on How To Watch VR Porn on every device!


RealJamVR's site is easy to navigate. You get your standard filters here, such as "Videos," "Porn Stars," "Interactive," "Backstages," "Live Girls," and "How to watch." Of course, like all the good ⇒ VR Porn Sites, RealJamVR offers a handy search bar to find your videos faster. If there is one thing I could complain about, it's the lack of a list of categories they offer. If you want to watch a particular category of videos, you'll have to search for it without the option to see other categories. So, yeah, that's something they can work on.
4.5/ 5 from me.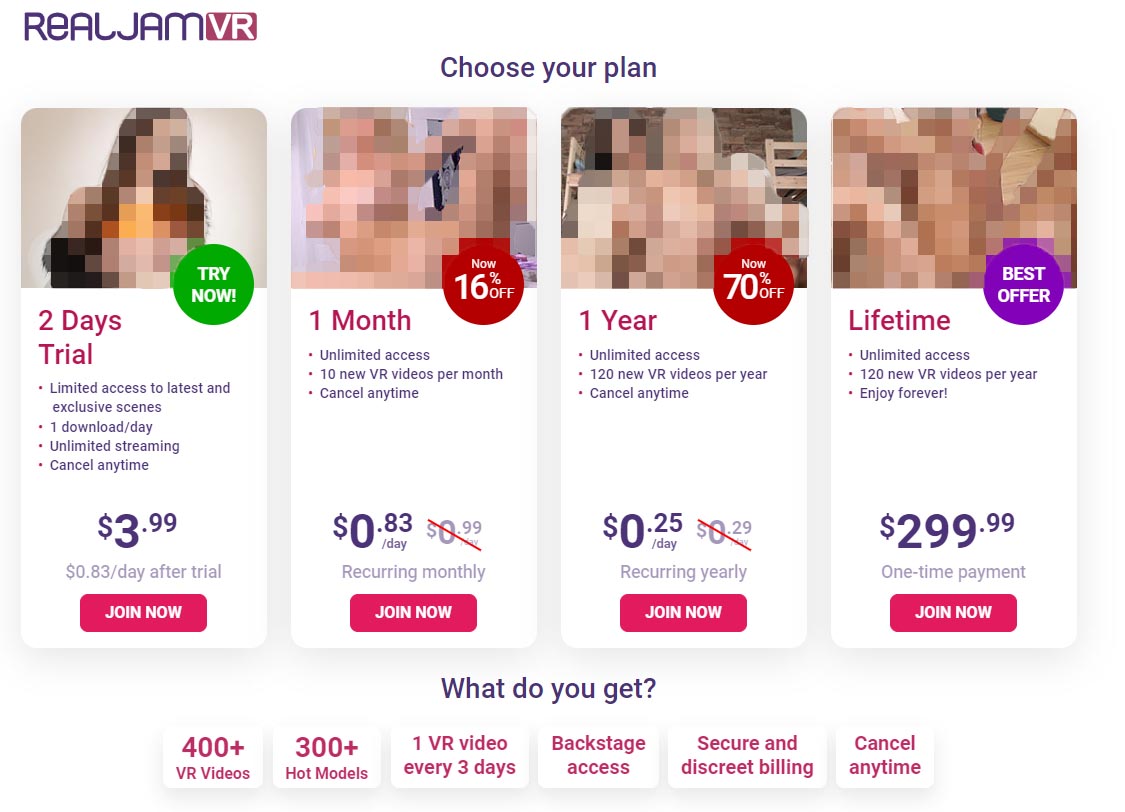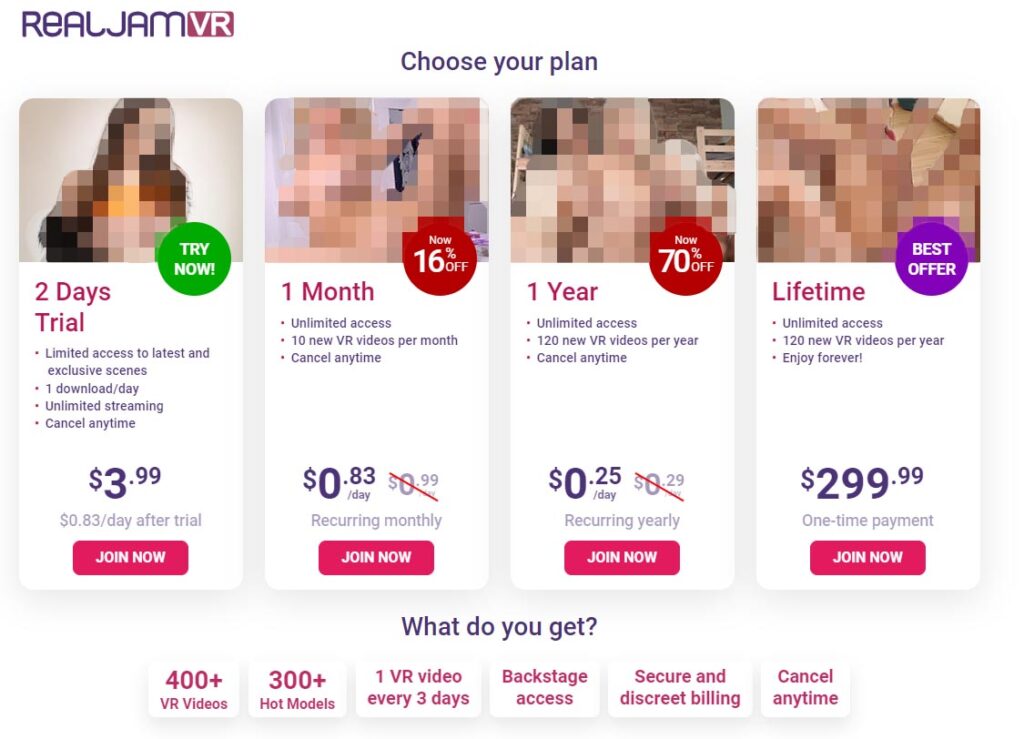 RealJamVR offers four payment options: "2 Days Trial," "One Month," "One Year," and "Lifetime." I love it when a site has the trial option. They have got some decent pricing going on. Now, the thing is, their offers can change from time to time, so it's best to keep an eye on them to stay in the loop. They bill discretely and safely, so there's nothing to worry about there. Your statement won't show that you paid for a porn site subscription.
You know how websites usually only give killer prices if you subscribe for a lifetime? Well, RealJamVR breaks the mold with a fantastic deal. So, if you're into their content, make sure you check them out; their offer is a real treat. 
Conclusion: Do we recommend RealJamVR?
RealJamVR is worth a try for the price they ask, especially considering their recent improvements. It's a tempting deal with a good amount of content to explore and affordable membership options. While it would be great to see them add more navigational tools as their library grows, the site still captures my interest and keeps me hooked with its hot pornstars and unique scenarios.
RealJamVR offer really cool VR Porn content with great variety of pornstars and scenes! All original, all exclusive.