Orgy VR Porn is pure bliss! Everywhere you look, you see something good! We found the best orgy videos for you:
⇒ 18VR (Review) with Marilyn Sugar, Sarah Kay, Paola Hard & Nicole Love.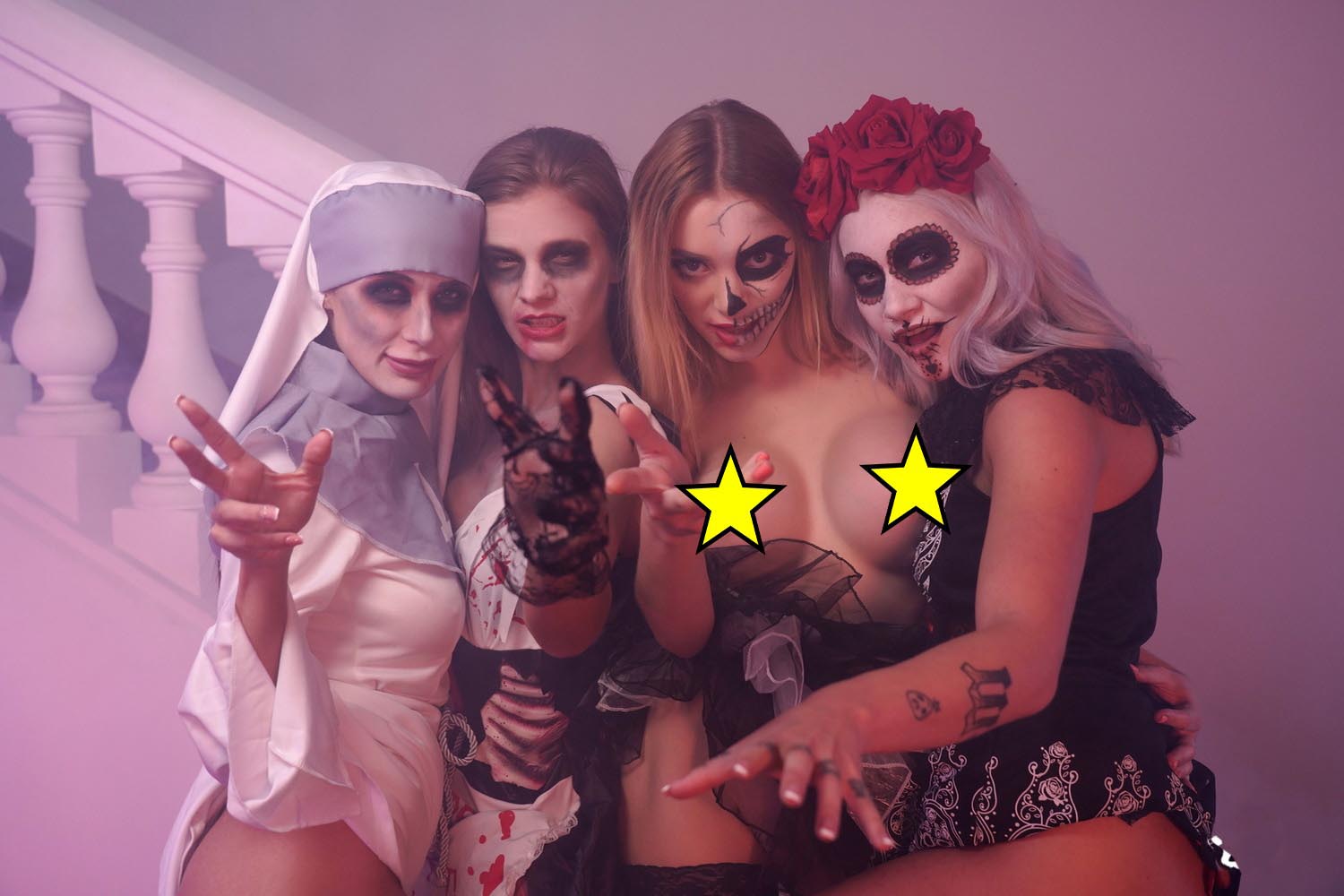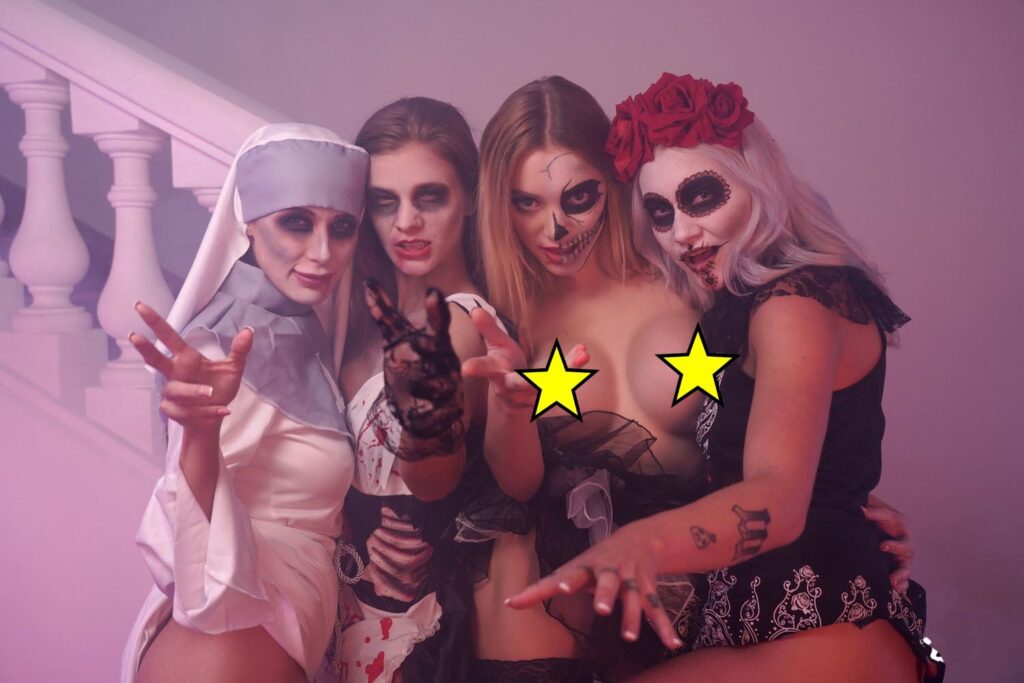 It's finally Halloween night, and it's hands down your favorite holiday. When Halloween rolls around, all those hot Euro babes let loose and throw caution to the wind. They strut around in sluttiest costumes they can find, hunting for some spooky fun. Well, you've got all the fun they're looking for. In the dead of night, Marilyn Sugar, Nicole Love, Sarah Kay, and Paola Hard stumble upon you and your lucky dick. It's an Orgy VR Porn encounter you absolutely don't want to miss out on.
⇒ MilfVR (Review) with Britney Amber & Texas Patti.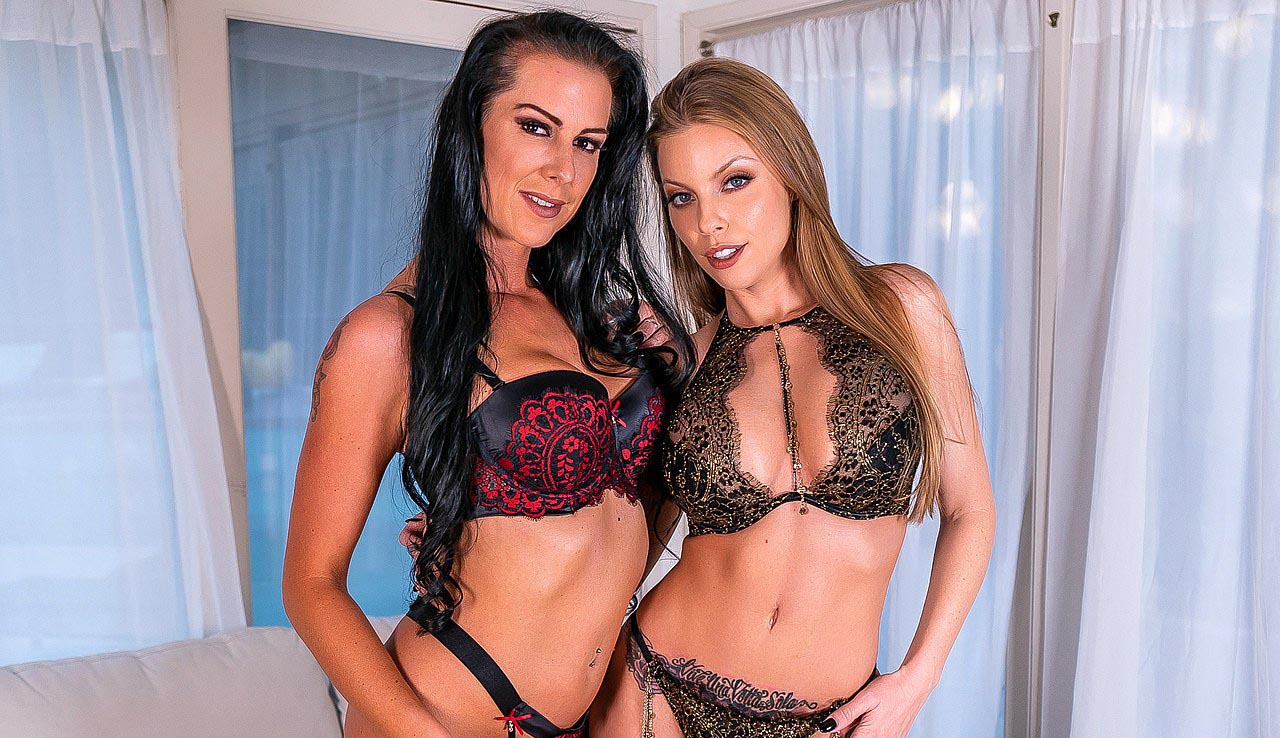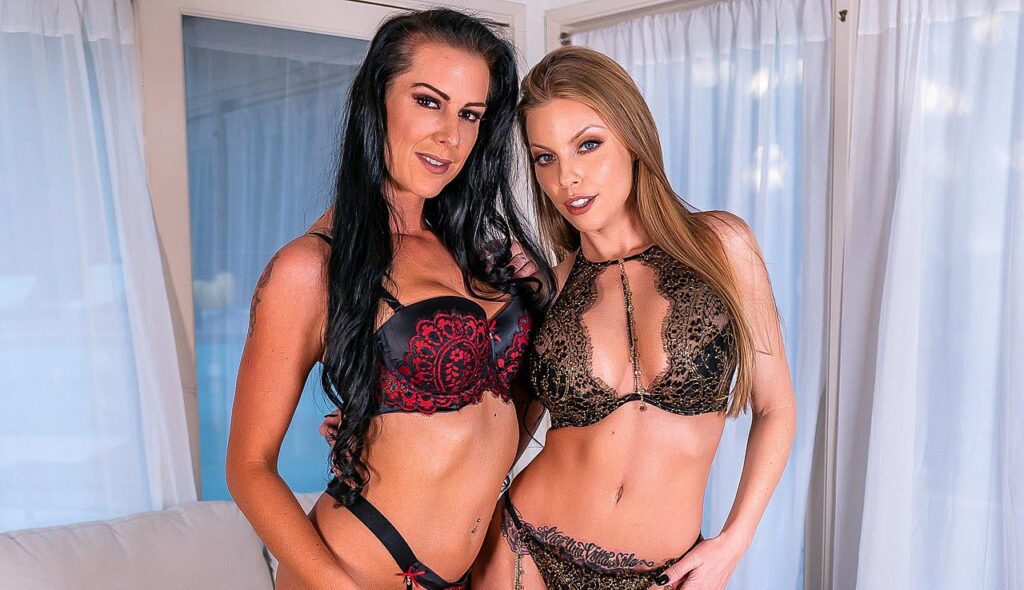 This Thanksgiving, you and your wife, Britney Amber, are about to expand your circle of friends and have a wild time! Texas Patti and Steve Holmes invite you over to their awesome pad for a swinging party. Britney is super interested, and after chowing down on a scrumptious feast, you all dive into an epic wife swap. Texas and Britney take turns going back and forth until they're totally stuffed and satisfied.
⇒ VirtualRealPorn (Review) with Lilu Moon, Nathalay Cherie, Kiki Minaj, Jade Presley, Kesha Ortega, Alexis Cristal & Arian Joy.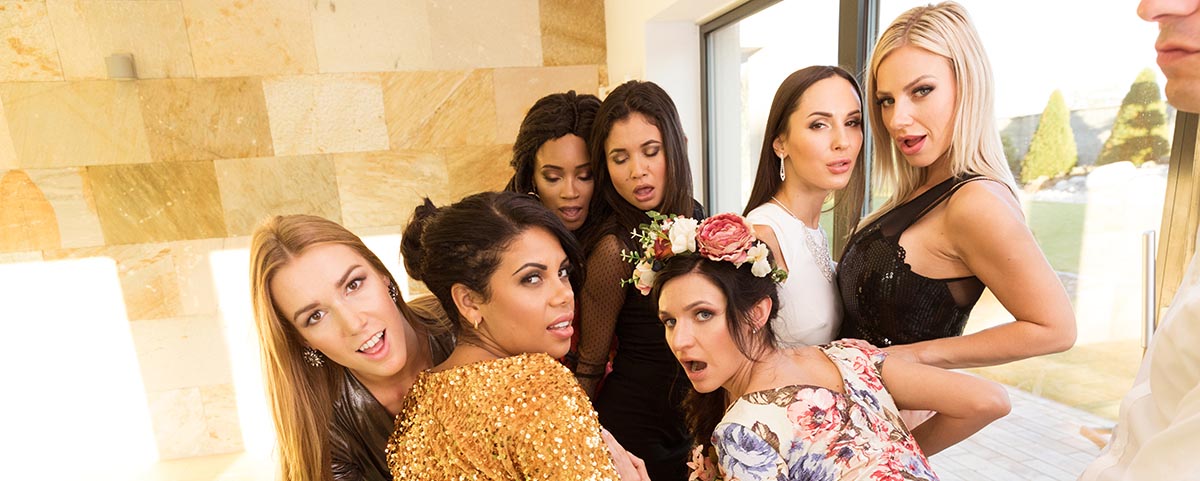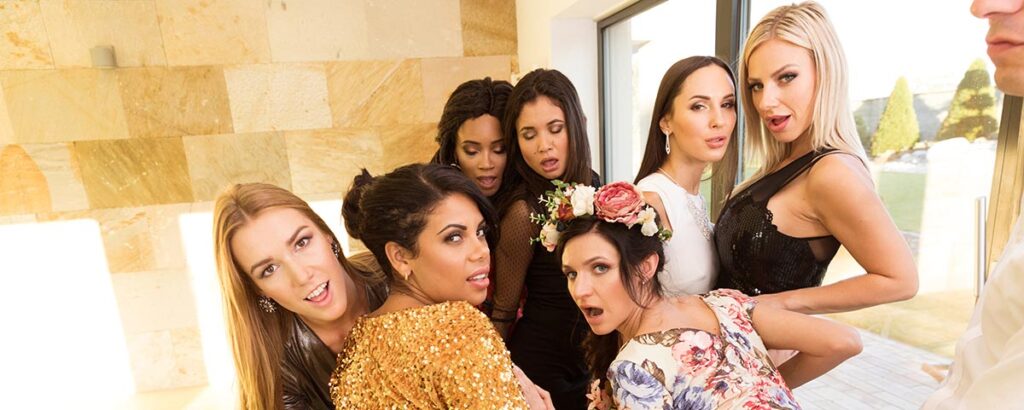 Even in VR Porn, things eventually have to wrap up. But here's the kicker: instead of just calling it a day, they go all out with wild orgies. Yep, that's what goes down on VirtualRealPorn. Now, these ladies aren't satisfied with just swiping Anna de Ville's necklace; no, they want to celebrate big time, and I'm talking about something other than champagne. You already know that a proposition like this in virtual reality will be off the charts with a capital "C."
#7: Do You Want To Play Truth Or Dare?
⇒ VR Hush (Review) with Jill Kassidy, Katya Rodriguez & Brenna Sparks.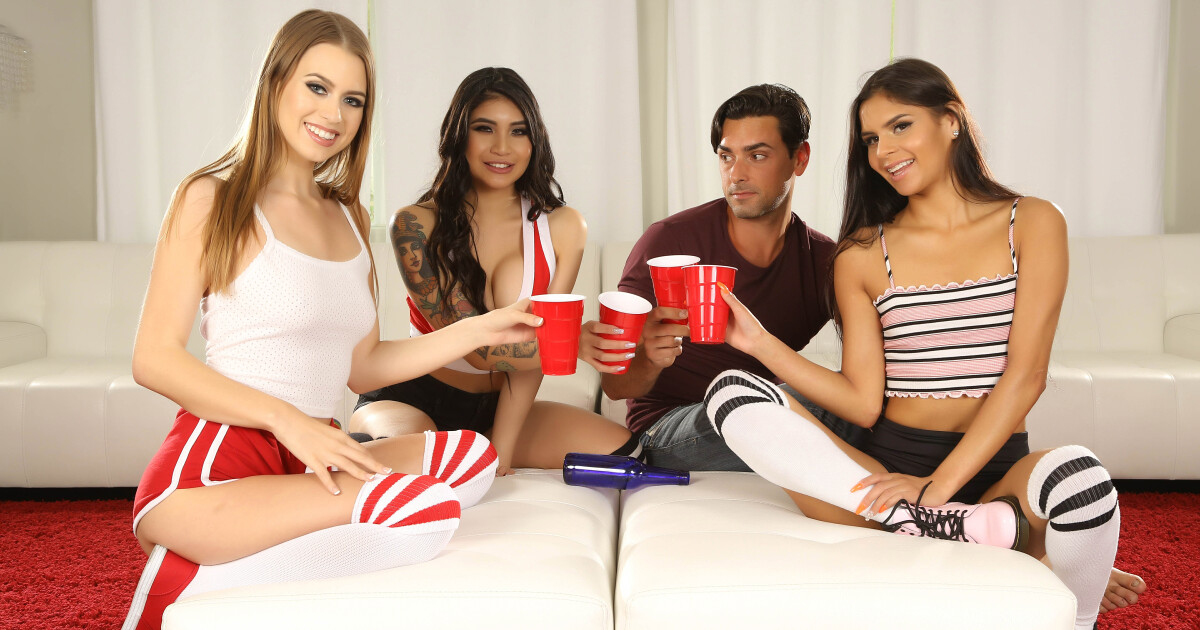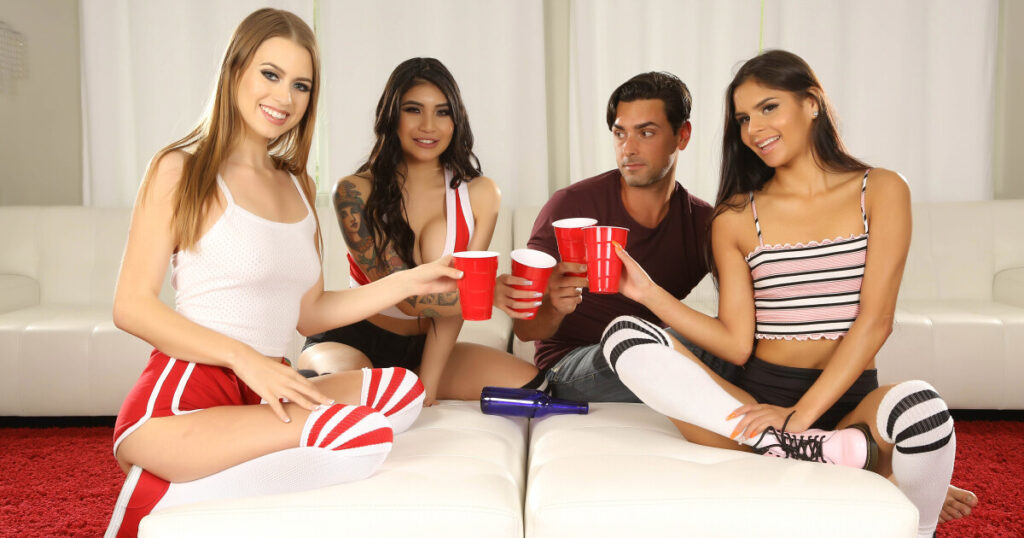 Can you imagine playing Spin the Bottle with these three amazing Orgy VR Porn stars? Can you handle watching them make out, strip down, and flirt with you? How long would you last during a mind-blowing double blowjob that suddenly switches to the gorgeous Jill Kassidy riding your dick? Picture yourself bending Brenna Sparks over the couch while Jill and Katya play with themselves right in front of you. But hey, enough daydreaming—it's time to stop fantasizing and get in on the action.
#6: Desperate Housewives (A XXX Parody)
⇒ VRBangers (Review) with Crystal Rush, Savannah Bond & Natasha Nice.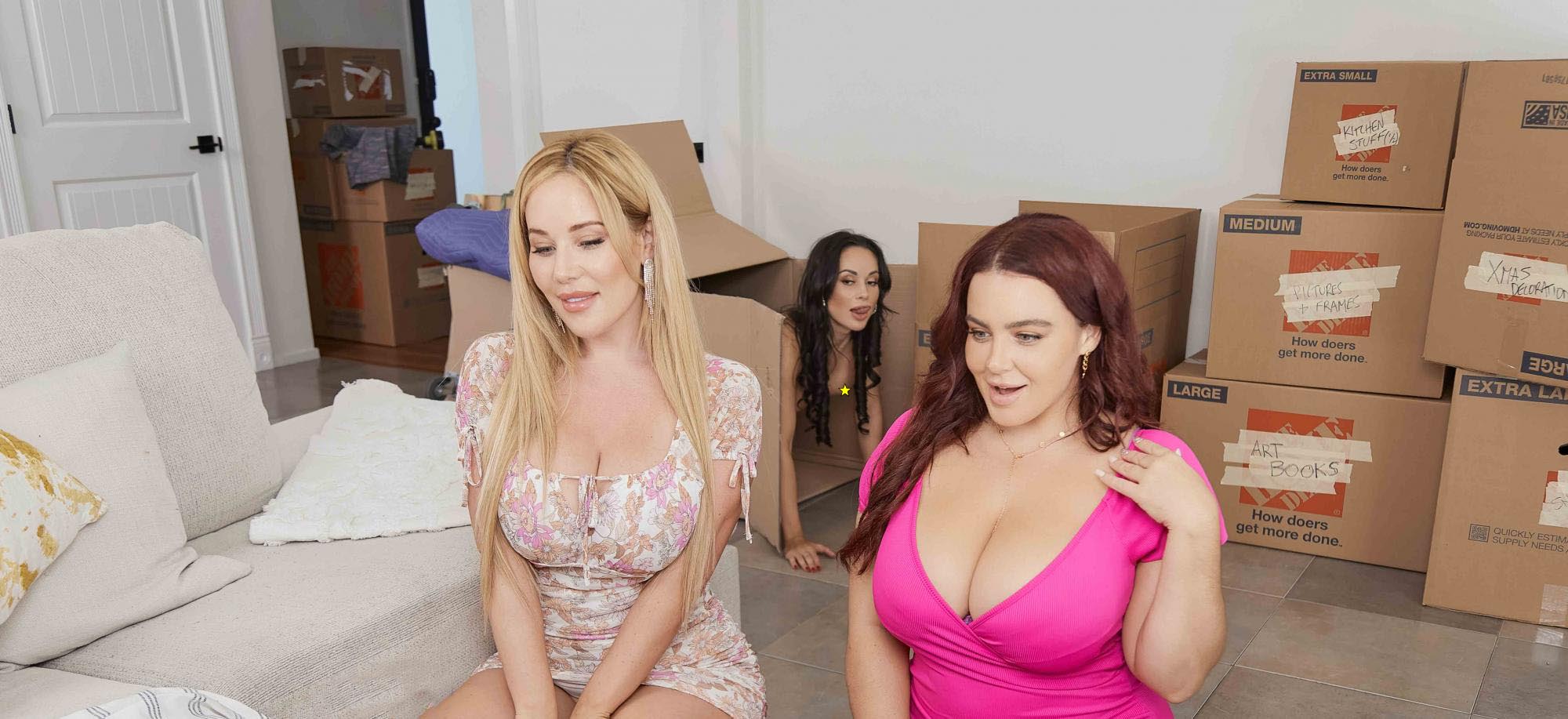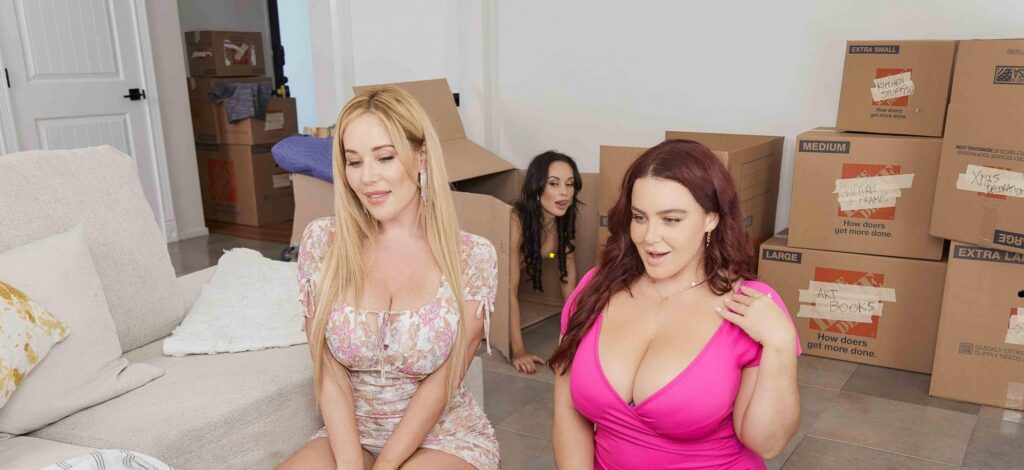 Hey, welcome to your new hood, dude! VR Bangers has a special surprise for you, being the new guy. They've gathered a crew of their hottest, bustiest VR babes to give you an epic welcome! And you know what's cool? These babes are the Desperate Housewives, always on the lookout for a massive dick to suck and ride! 
⇒ Czech VR (Review) with Blanche Bradburry, Florane Russell, Katarina Rina & Lady Gang.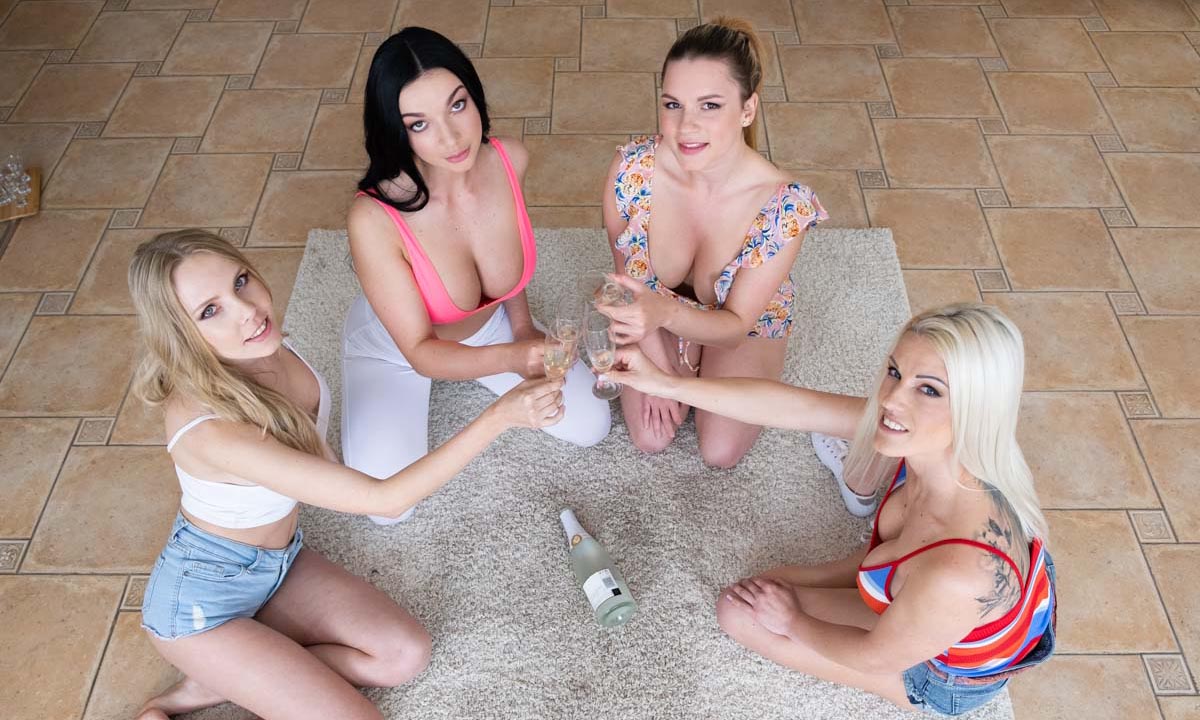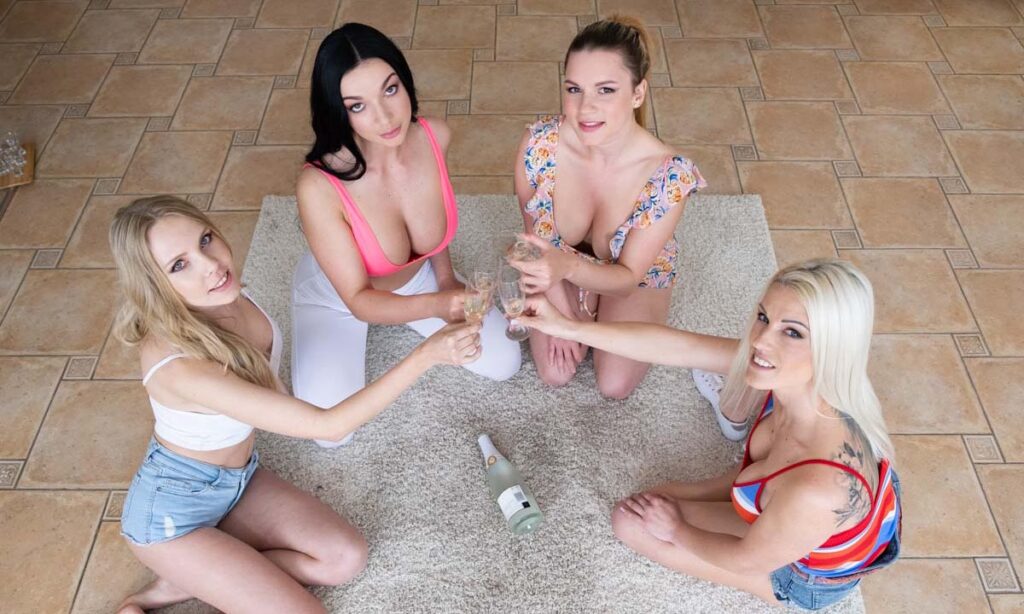 You knew exactly what would happen as soon as you agreed to host your four smoking-hot friends for the evening. Sooner or later, things were going to get steamy. All you had to do was hang tight and wait for the girls to get rowdy. Suggesting a game of Spin the Bottle did the trick, and in no time, you were treated to the sight of four pairs of the most amazing boobs you could ever imagine. Now was the perfect time to have some fun with them...
⇒ WankzVR (Review) with Audrey Royal, Felicity Feline, Franchezca Valentina, Gia Paige, Gina Valentina, Jennifer White & Moka Mora.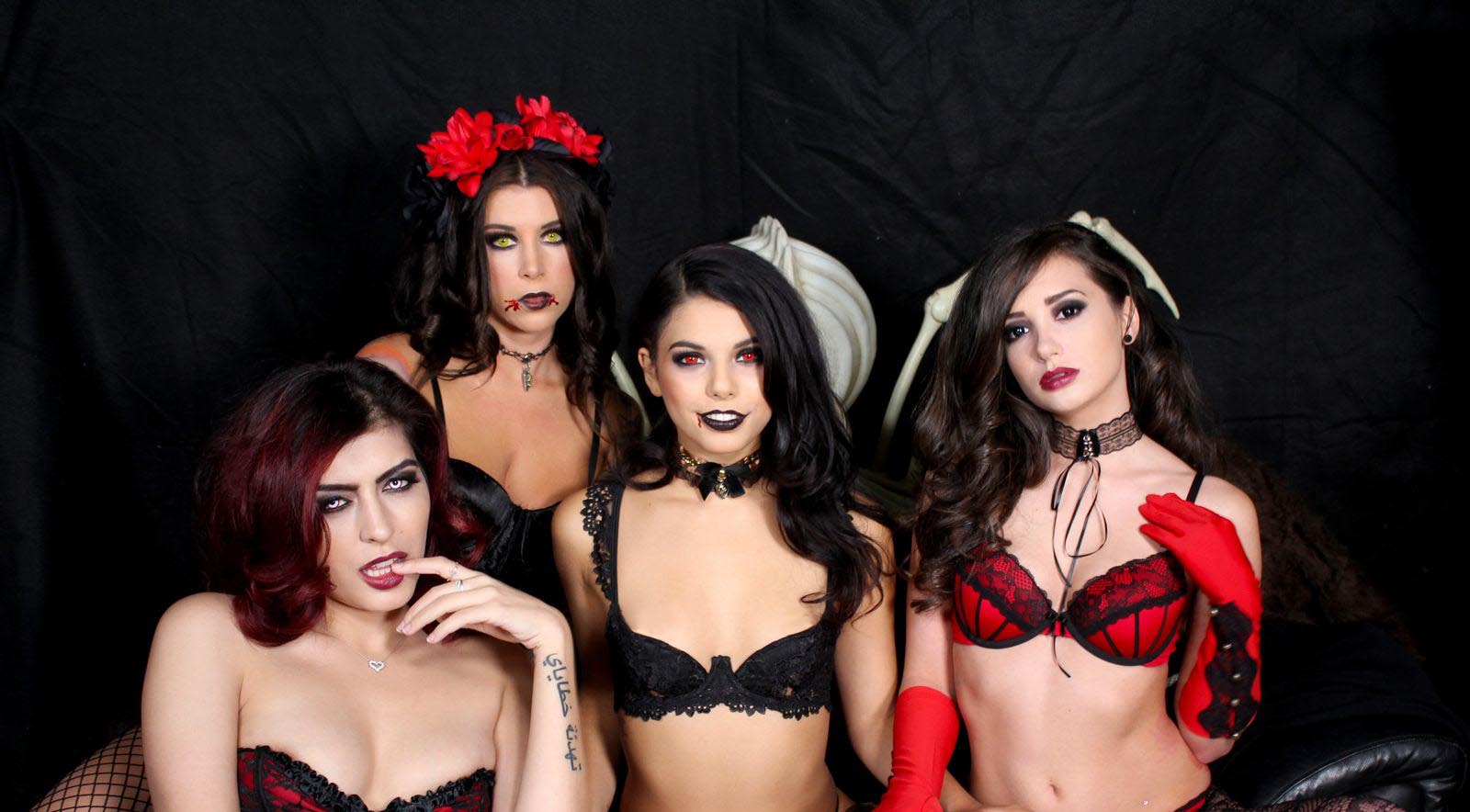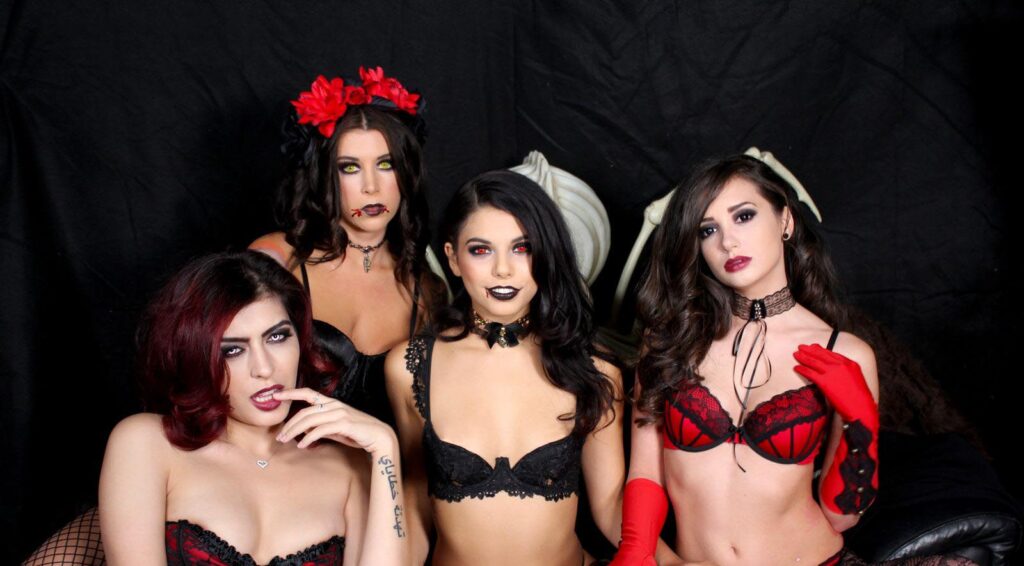 You and your smokin' hot cheerleader girlfriend sneak off in your truck for a fuck session, but guess what? You're not alone, buddy! Things start gettin' freaky as the night unfolds, and you end up on a wild ride with Demon Hunters, Succubi, and some wicked nurses straight out of hell! And here's the kicker: you're the last man standing, facing off against the badass Dark Queen herself in one epic showdown!
#3: Fortunate Circumstances
⇒ BaDoinkVR (Review) with Katy Rose, Lee Anne, Billie Star & Alexis Crystal.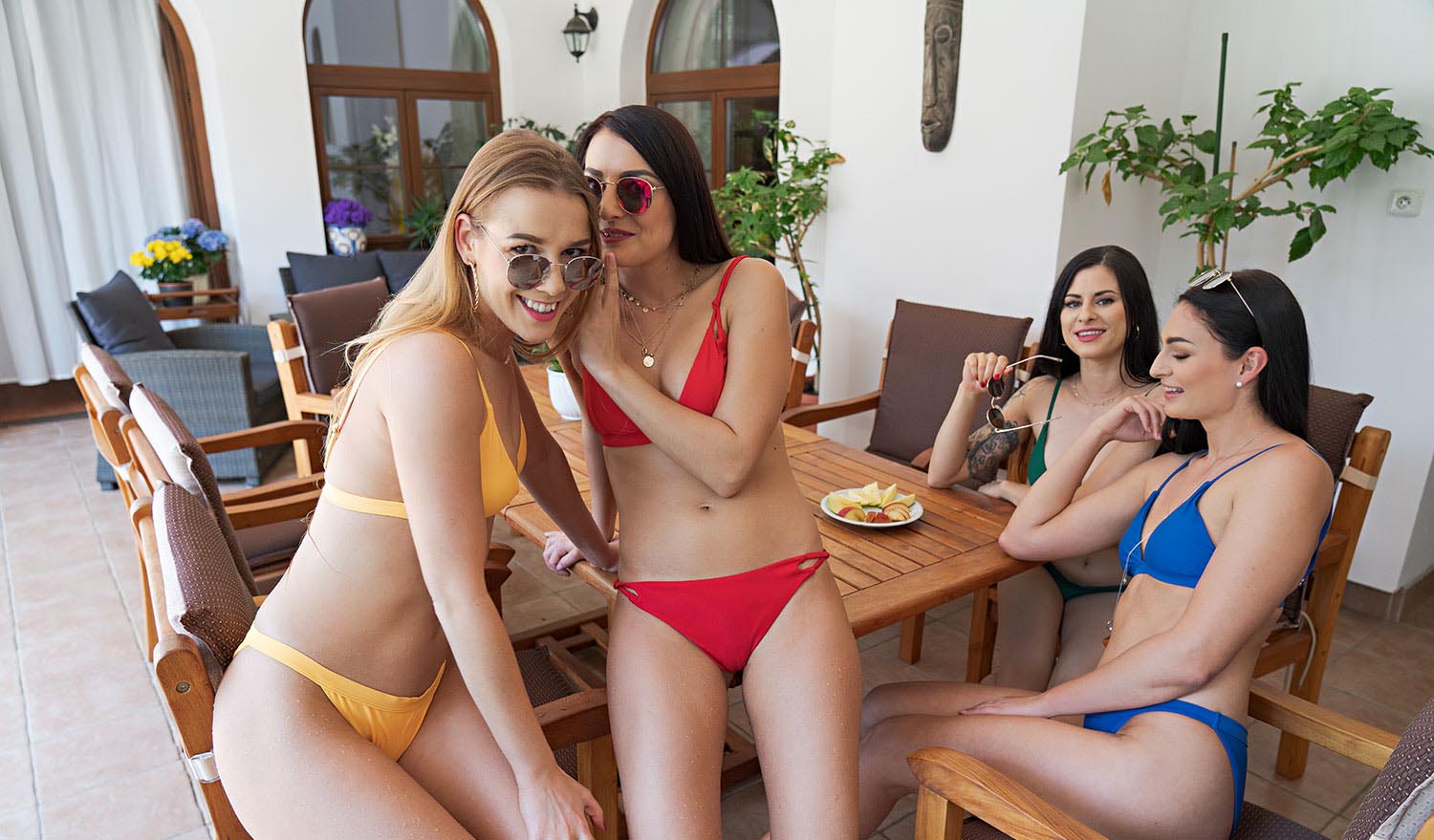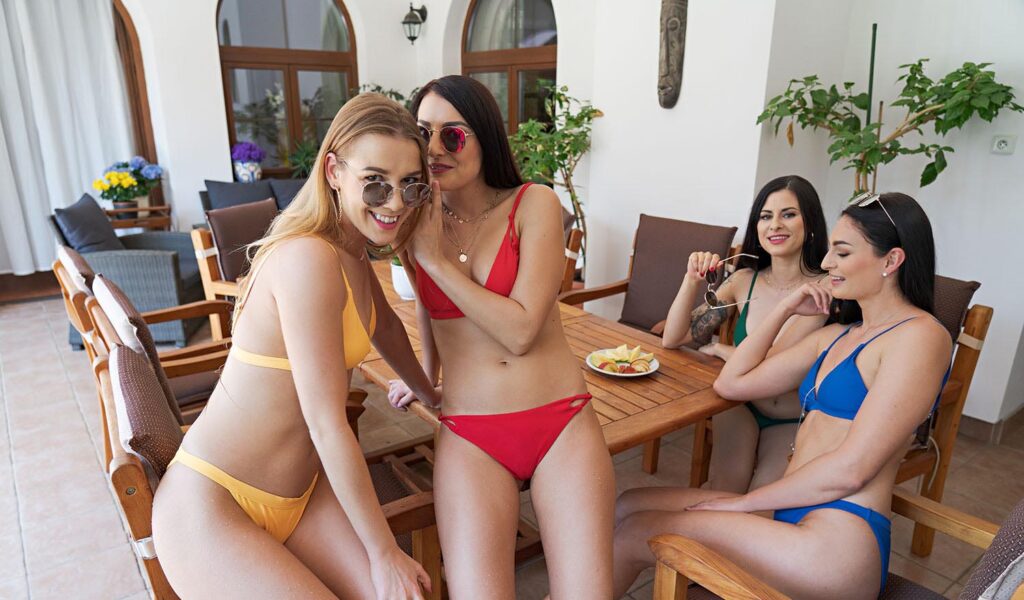 Being a waiter can be a real snooze fest. But guess what? Today's the day that Alexis, Katy, Leanne, and Billie walk through those doors, ready to liven things up. They're all buzzing with excitement, and before you know it, they're confessing that they find you downright adorable. By the time you make it up to their room, your dick's already hard. Brace yourself for a thrilling escapade of sexual exploration. These ladies are eager to indulge in some serious fun until they've drained every ounce of pleasure from your body. 
#2: I Brought A Special Present For Xmas!
⇒ VR Hush (Review) with Cindy Shine, Antonia Sainz & and Elena Vega.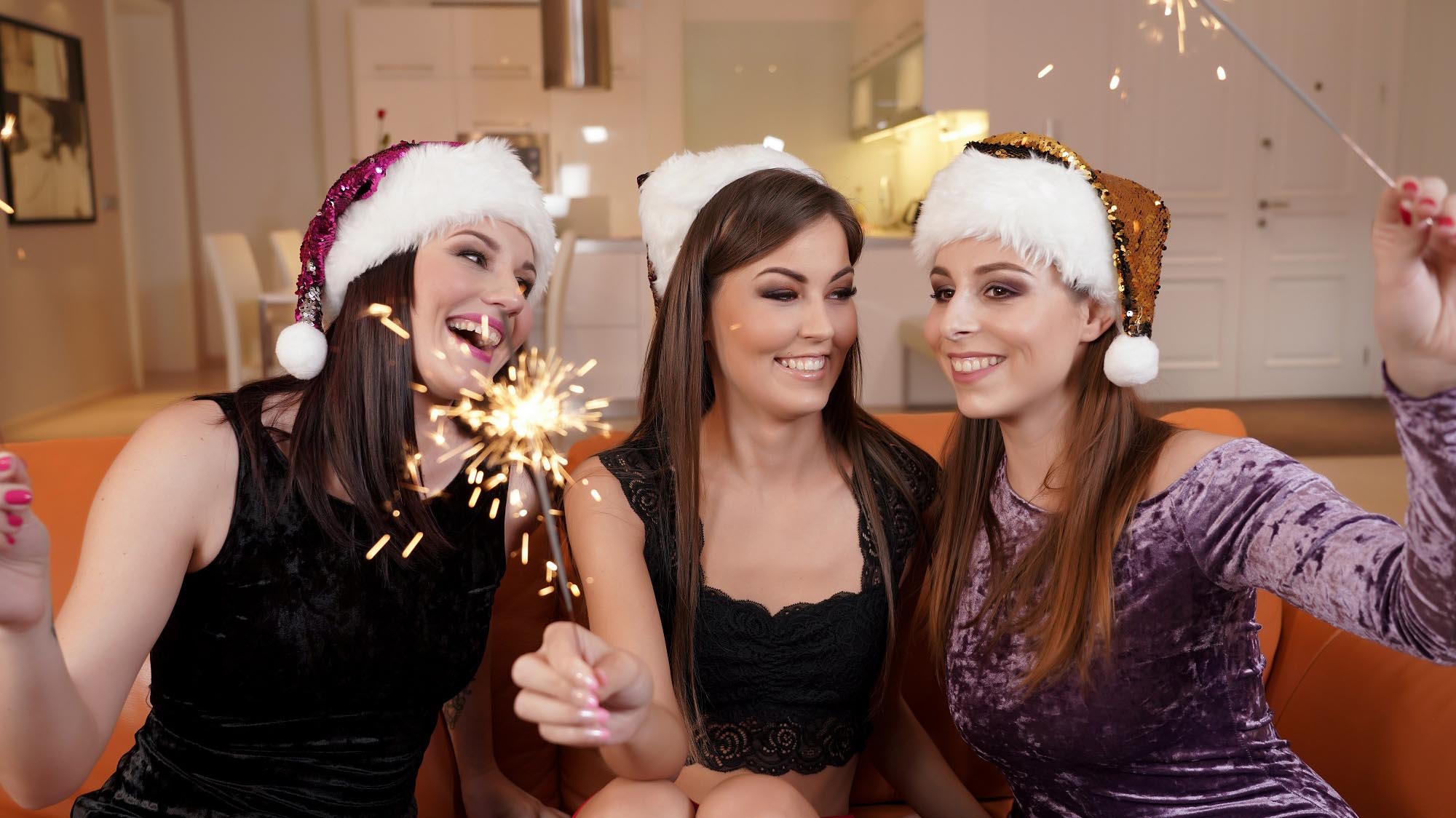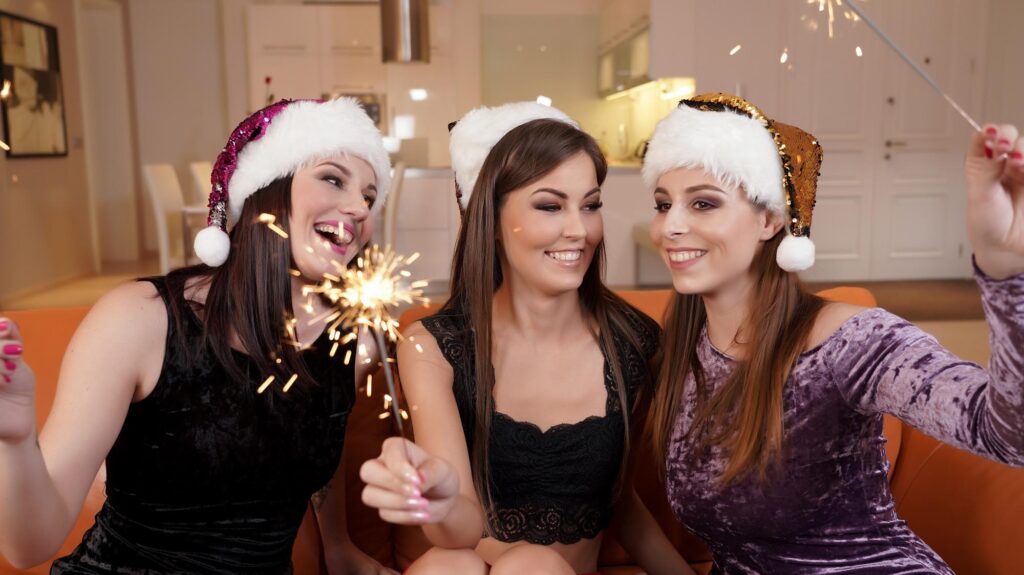 Christmas is a season of generosity and joy. and these three Orgy VR Porn Stars understand the true spirit of this festive time more than anyone else. They have just returned from an incredible Christmas party and are not ready to slow down just yet. Cindy kicks off the afterparty by licking Elena, while Antonia waits her turn and starts stripping down. They're all in a super-giving mood, and luckily for them, you brought your own surprise gift to the party!
⇒ VRBangers (Review) with Avery Black, Laney Grey, Eliza Ibarra, Chanel Camryn, Maddy May, Nicole Kitt & Anna Claire Clouds.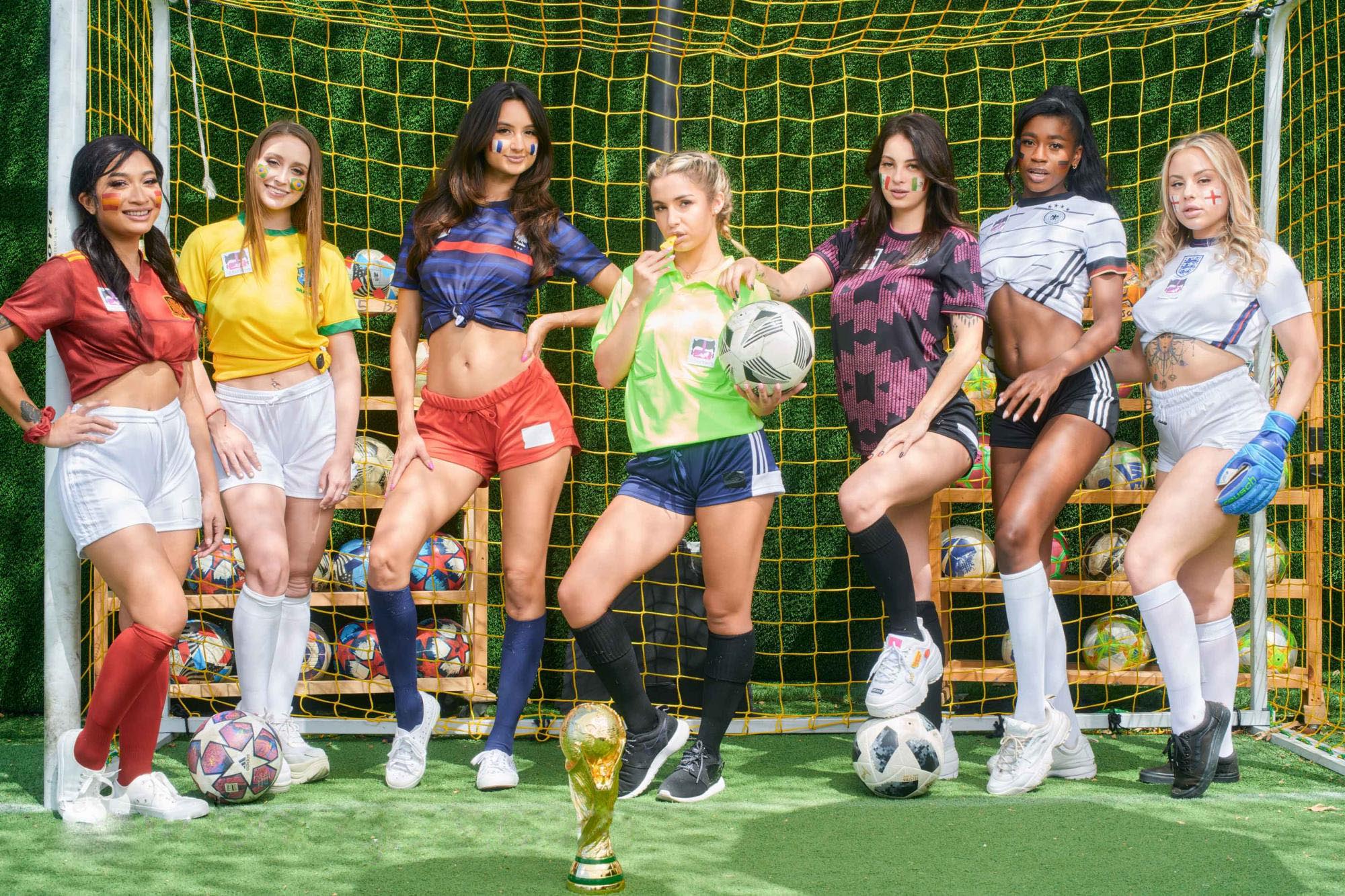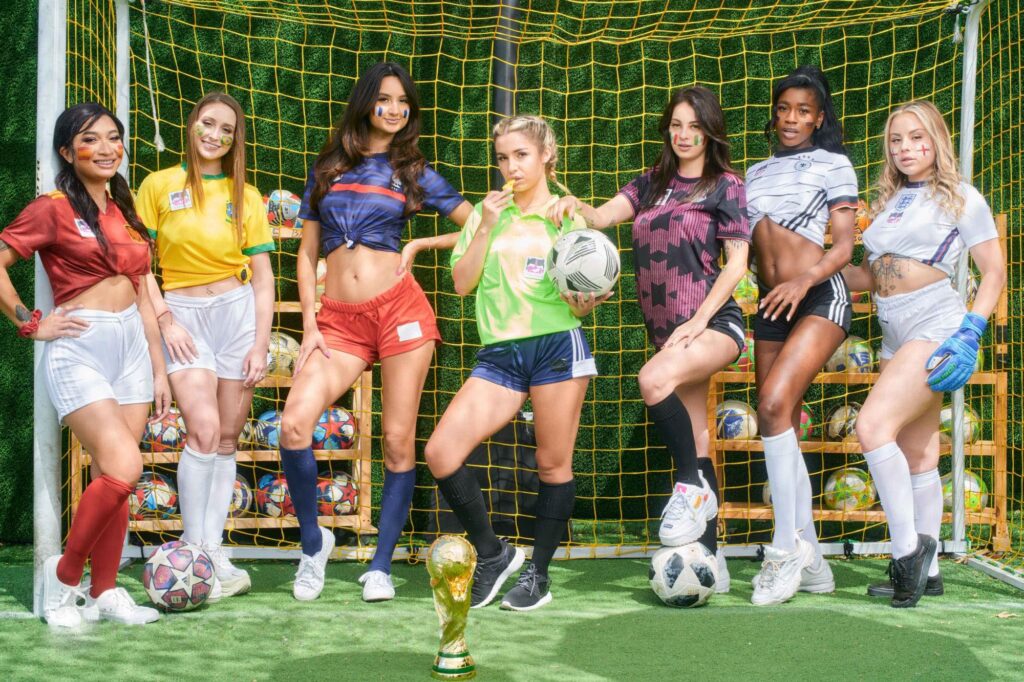 Alright, listen up! Here's what's going down. You get to be the ultimate coach. You'll be in charge of judging the skills of these smokin' hot VR starlets and picking out the absolute best of the bunch. And each of these babes represents a different country in this massive worldwide showdown! Orgy VR Porn at its best!