Quick & Easy: Is Fallen Doll worth it?
High quality graphics and animation
Detailed characters and environments
Variety of sex acts and activities
Realistic physics engine
Wide range of customization options
No real story or plot to follow
Fallen Doll is one of the best VR Porn games around! Think of it this way: This is a preview of what the future of sex will look like. If you've ever dreamt of having your sex robot, you'll love Fallen Doll! Because let's face it - If we manage to build robots with emotions, the first thing we'll want to do with them will be this: fuck them! But you probably don't want to wait years to own a sex robot. We want them now! Then, this is the game for you! Fallen Doll turns this exact idea into a next-gen hentai game! Lay back, scroll down, and enjoy the show!
What is the story of Fallen Doll?
Fallen Doll starts with you seeing Erika (your sex robot) in a big red chair in a newly opened erotic nightclub. She's the main character in this game. I'll never forget the first time I saw her - she was so hot, barely dressed in tight leather with fishnet stockings. My kind of girl! You can count on her to help you around the nightclub AND fulfill all your dirty sex fantasies simultaneously. She'll be at your service if you can afford her. And what a service it is! 
Your nightclub will start getting customers; little symbols will show you what they want. Then, when you please them, you get their money (they throw it at Erika) - and the amount is displayed on the board behind her.
There is an endless version of the game as well. All you do is fuck Erika until she can't take anymore. But when she eventually gets tired, you will have some maintenance costs to keep her to yourself. Then, when she's done resting, you can feel free to get your dick out and fuck the electric circuits out of her again! The story can still be improved, however. It's essential that you don't get bored! 
I totally like the story; 4.5/5 from me!
What are Fallen Doll's graphics like?
Fallen Doll has AMAZING graphics, and there is one exciting thing about them - Even though the movements are super realistic, the game still somehow lets you know that it's still just a game. The animations are too much or too little at times. However, Erika's actions are amazing and very immersive and more than make up for any possible lack!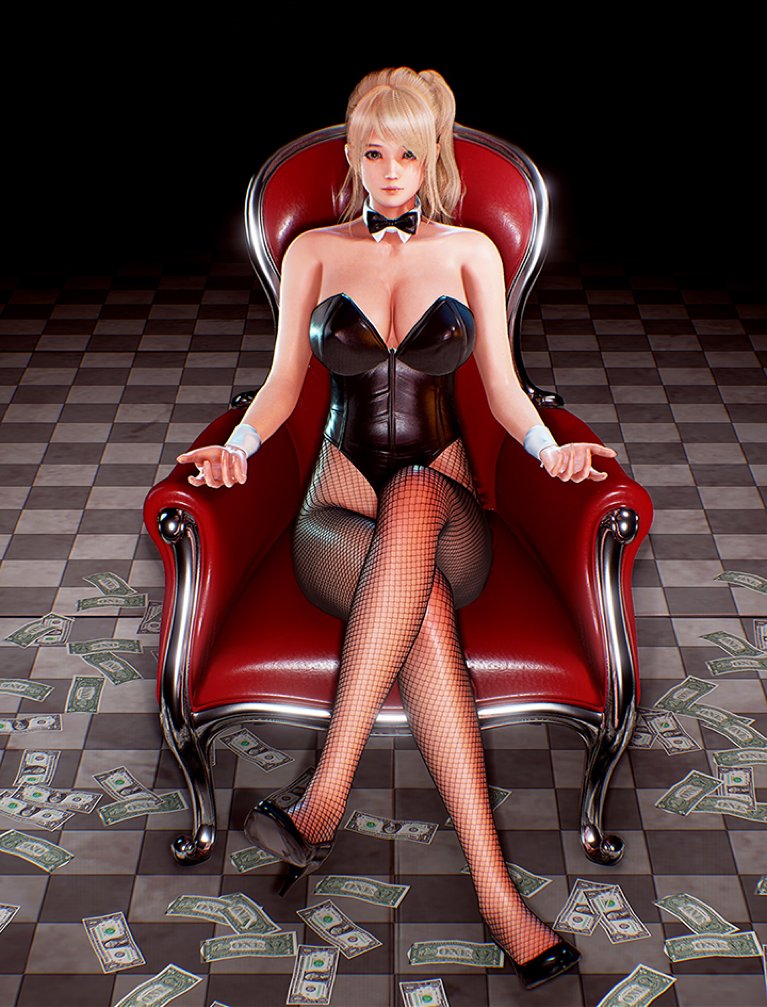 Fallen Doll has very accurate details! There's a motion for almost every pixel when you move Ericka. Any movement you make gives an equal and very convincing action in-game. You know those games that have something awkward about them? Like, the eyes on the characters can be creepy sometimes, or they move awkwardly? Forget about those games. Fallen Doll is super smooth! Her face is also very detailed, and she reacts according to her feelings. The textures on her skin and clothes look incredible, even at the highest zoom levels.
One of the most realistic graphics in the VR Porn Game industry! This game will make you cum over and over again, and you will often come back for more, trust me!
Great graphics, 5/5 from me!
What kind of content does Fallen Doll offer?
Fallen Doll offers a great range of sex positions and different rooms and environments. You can mix and play around with them as you wish, along with some basic character customization, but that's about it. The game, however, doesn't offer much more than that. On the other side, Erika can be controlled in any position you want. In addition, the graphics and the animation do a great job of making the game as immersive as possible.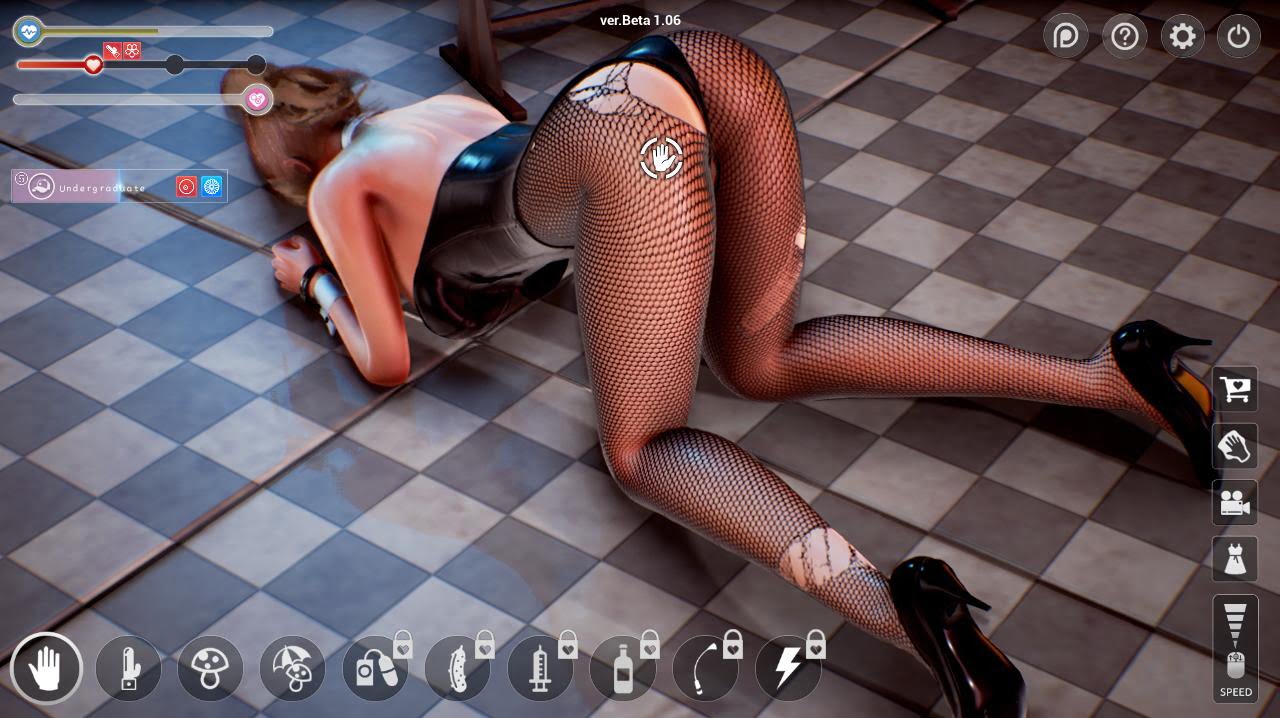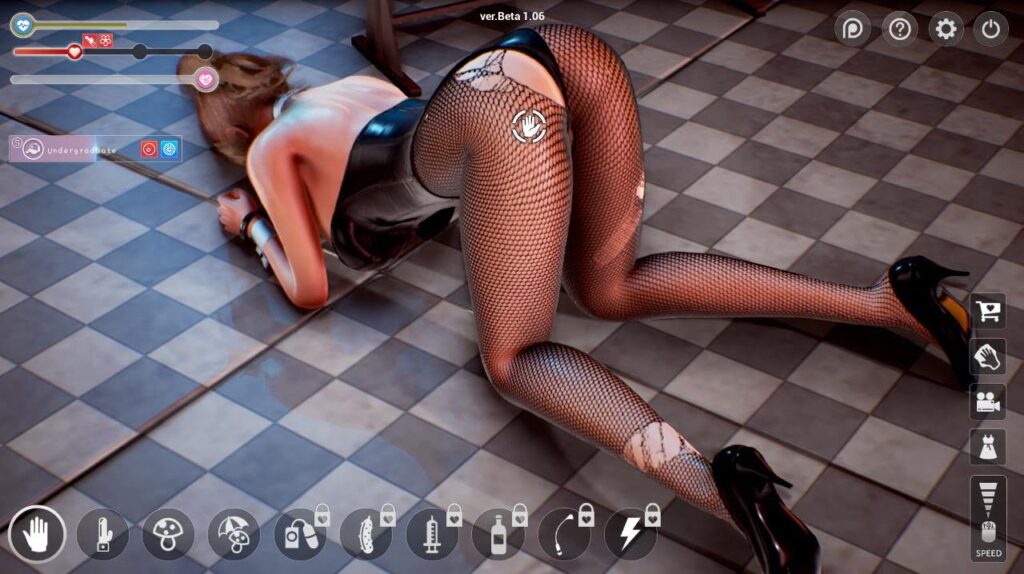 If you want to watch the sex scenes, you can always select the third-person view. The game will change the guy that's fucking Erika with a halo to represent you, and I must say that I love this! I'm not much of a voyeur, so it works fine. There's also a first-person POV, which is quite impressive since it lets you experience the action like it's happening to you. The game also lets you look around the room by zooming in and out, and the camera can be controlled according to your needs.
I'll rate their content 4.5/5.
Is the interaction good in Fallen Doll?
As I mentioned, you can choose many different sex positions. And not just that. To make your time with Ericka more enjoyable, you can choose from various sex toys, scenarios, and setups. The game is updated every so often, and with each update, you'll get new tools, toys and even new characters. The customization is great; I mean… You get so many different options, and you can change virtually everything - From Erika's hair color, room setups, toys (whips, dildos, bondage stuff… you name it), her clothes, etc. You can even add tattoos if you want! The one thing I've always loved about these games is that you can change how big different body parts are. Waistlines, legs, nipples, skin color, butts, tits… This game's got everything! It is also possible to buy positions such as handcuffing her to the ground and fucking her with a dildo from behind until she squirts.
5/5 from me here!
Does Fallen Doll offer an erotic experience?
Oh boy, yes!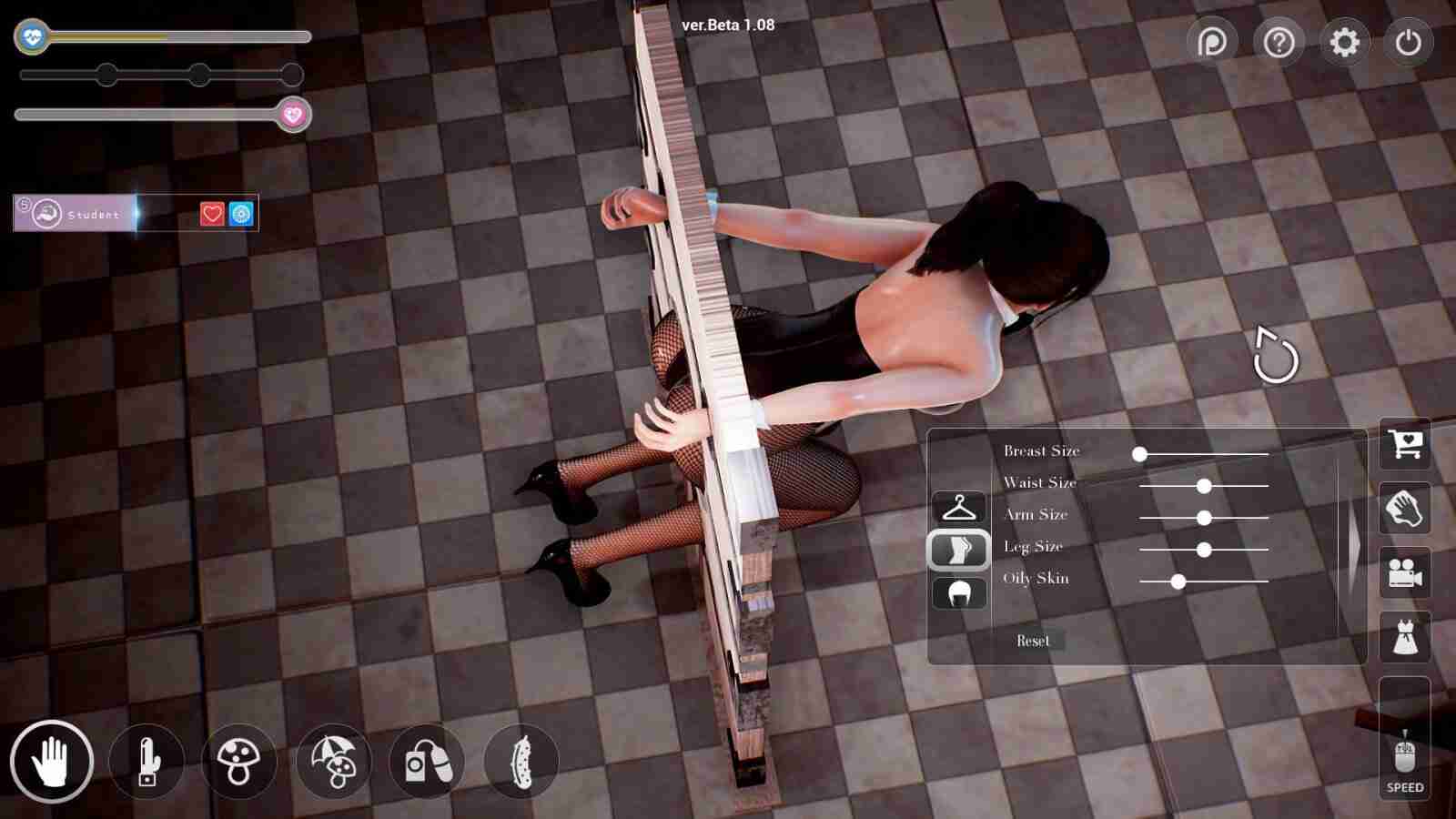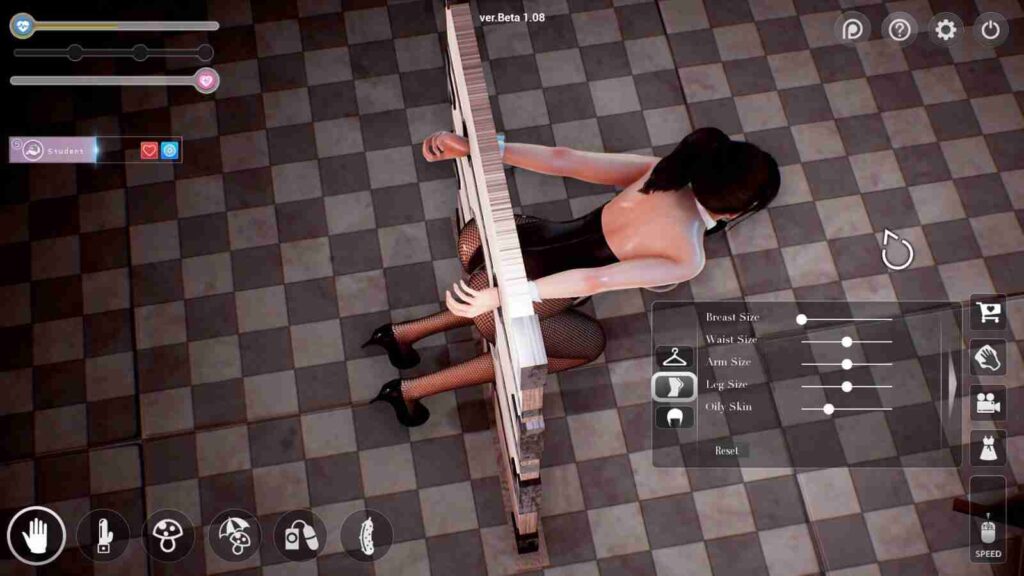 It's easy to arouse her by rubbing different body parts. This makes the game super erotic! I mean, a little foreplay has never hurt anyone, and it's a great warm-up for those CRAZY-GOOD sex scenes! Speaking of sex, when you finally get to it, the action takes away a good part of her energy. You'll most likely be left unhappy and wanting more when this happens. But, while Erica is resting, you'll get to pay your bill and customize your sex robot.
You're lucky there are things she doesn't have to put much effort into. It's easy to get her to do things that aren't tiring so you can prolong your sex. Often, it's just enjoyable to watch her naked. But again, I'll say that the graphics are amazing, and her body is very detailed! I owe Erika a couple of really good orgasms.
Great job, guys, 5/5 from me!
Conclusion: Is Fallen Doll worth your money?
Do yourself a favor and try it out! Fallen doll has given me so many hours of pure fun! And not only that! It's one of my favorite games (I'm not the only one), and I often return to it. Fallen Doll's HUGE fanbase only shows that it's more than worth it!
Fallen Doll lets you Live out your WILDEST fantasies with a submissive sex bot called Erika! This is a preview of what the future of sex will look like. If you've ever dreamt of having your own sex robot, you are going to love Fallen Doll!