Cosplay VR Porn is one of my favorite porn categories! Immensely fun and sexy! The nerd in me is happy! Here are the top picks:
⇒ VirtualRealPorn (Review) with Veronica Leal.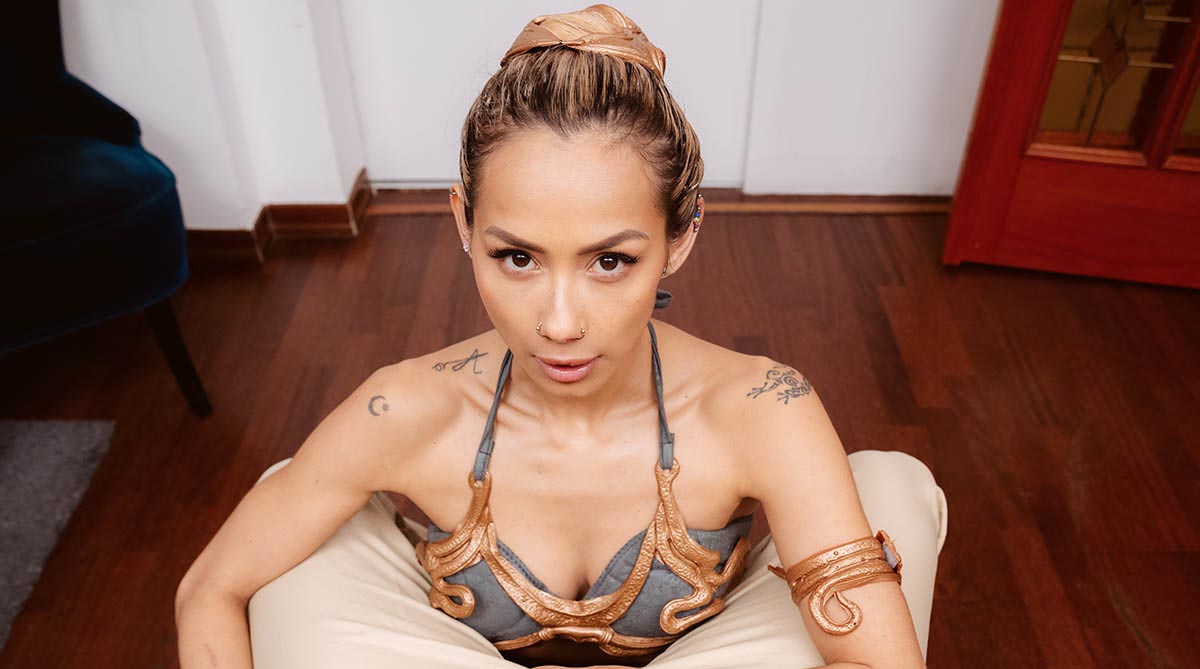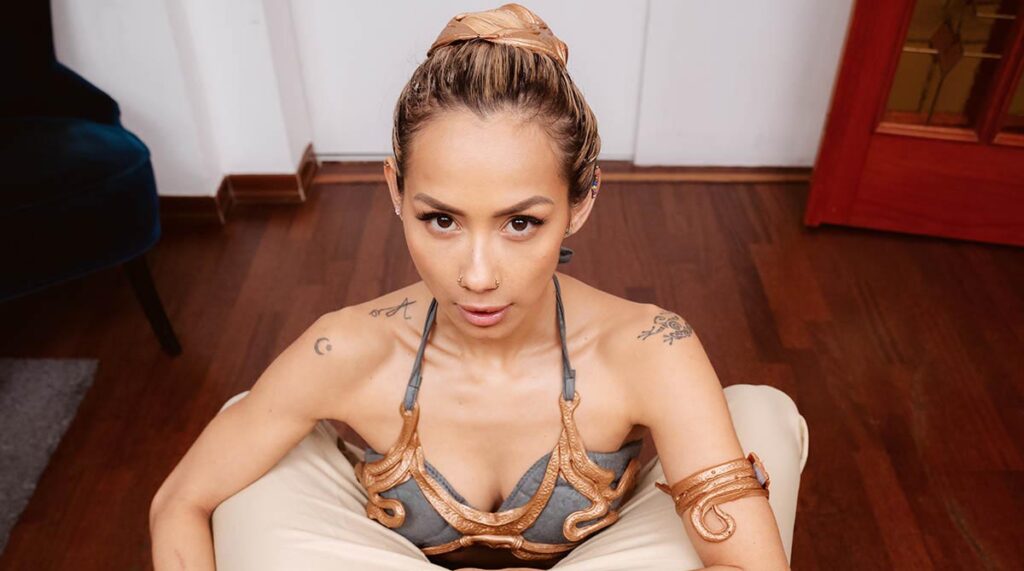 Veronica Leal steps out of the room dressed up like Princess Leia. She's surprised because she thought you would be dressed as Han Solo, but instead, you're dressed up like Obi-Wan Kenobi. You prepare some scripts for tonight's party and ask her if she wants to read them now. "We can't do anything now," you say, reading the script. Her answer, out of the script: "I can think of something." She starts to touch your dick, looking into your eyes.
⇒ WankzVR (Review) with Audrey Royal, Felicity Feline, Franchezca Valentina, Gia Paige, Gina Valentina, Jennifer White & Moka Mora.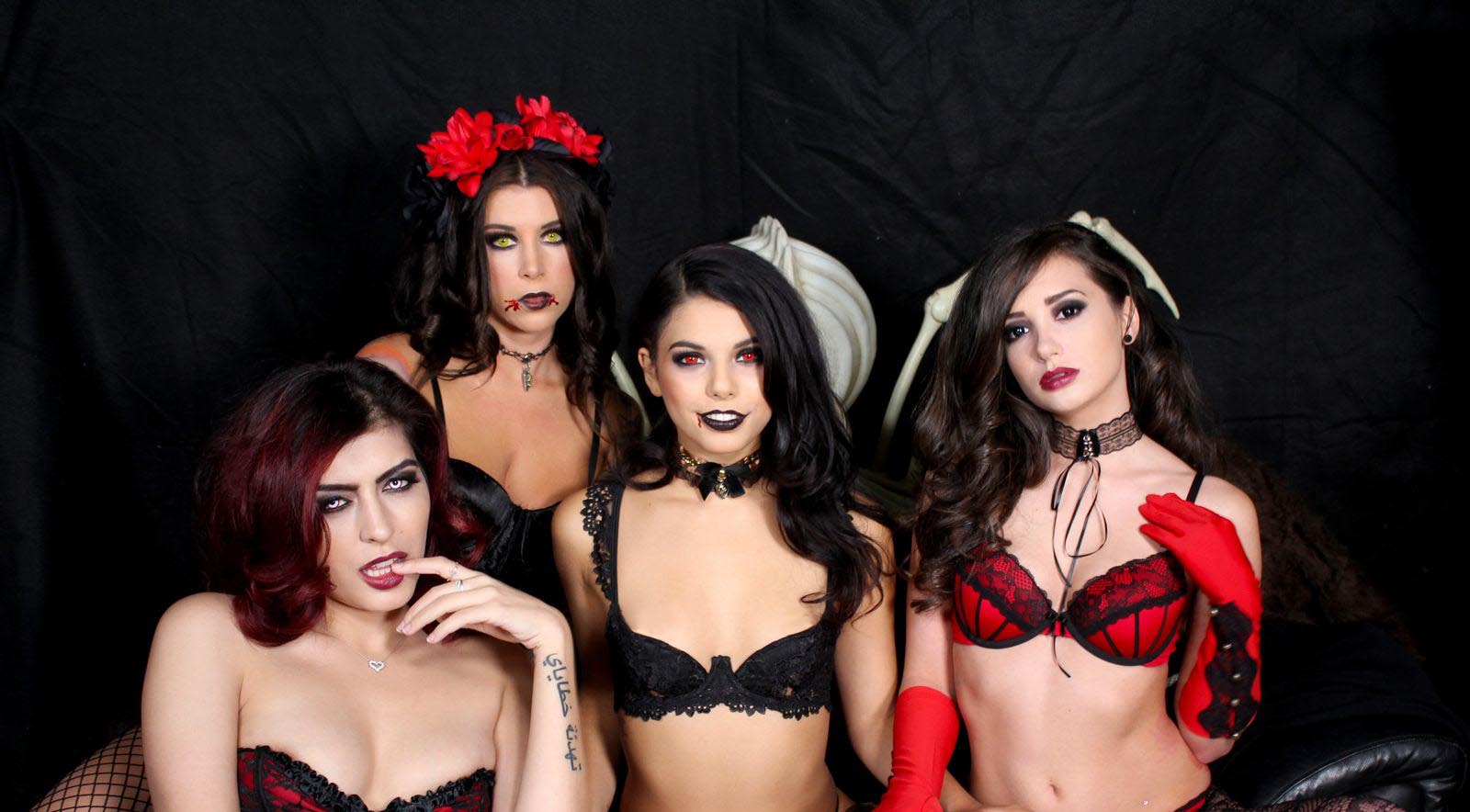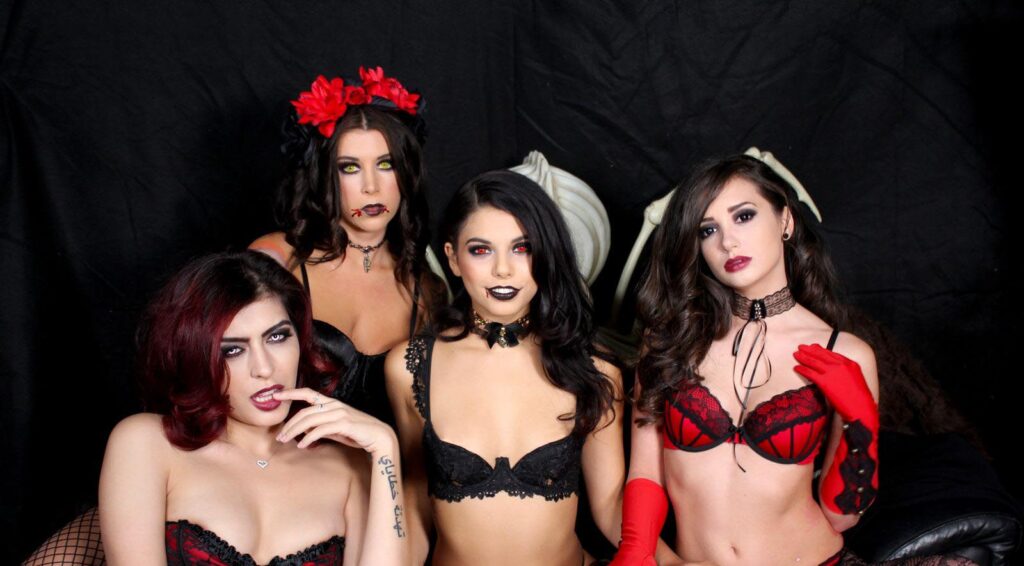 You and your smokin' hot cheerleader girlfriend sneak off in your truck for a fuck session, but guess what? You're not alone, buddy! Things start gettin' freaky as the night unfolds, and you end up on a wild ride with Demon Hunters, Succubi, and some wicked nurses straight out of hell! And here's the kicker: you're the last man standing, facing off against the badass Dark Queen herself in one epic Cosplay VR Porn showdown!
#8: Brother Loves Manga, Sister Loves Anal
⇒ Virtual Taboo (Review) with Ginebra Bellucci.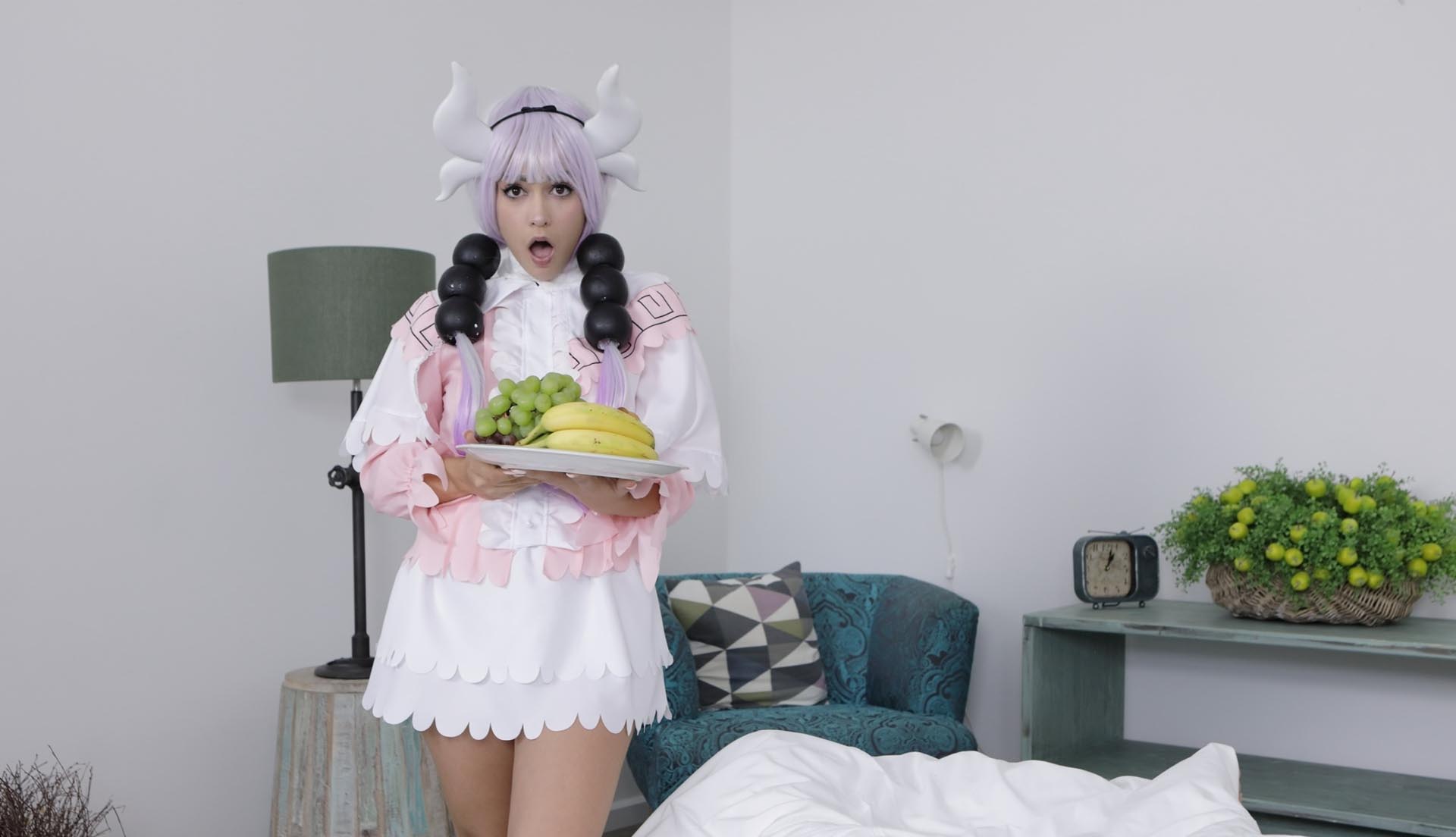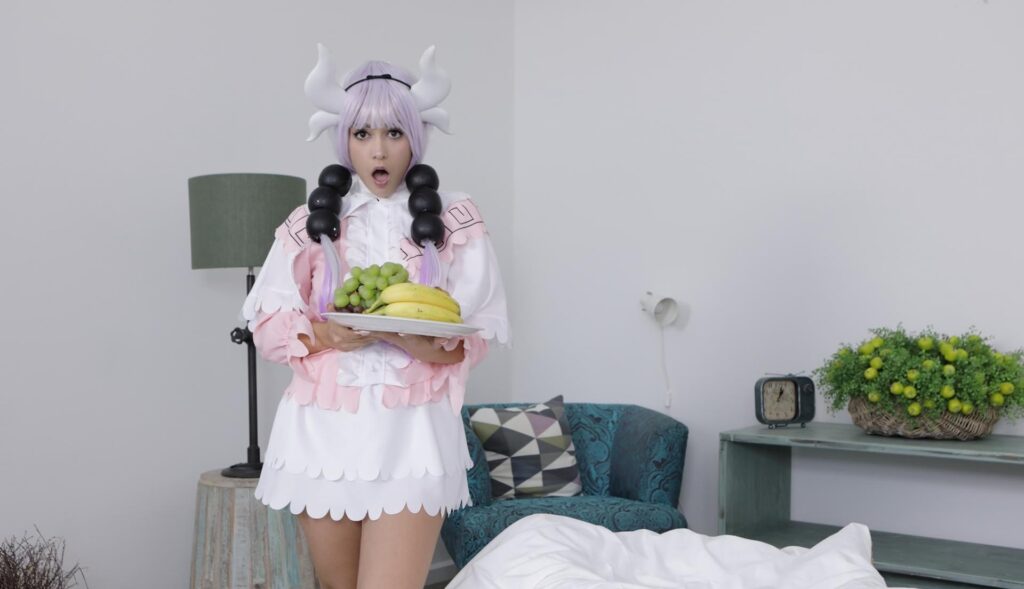 Now that Ginebra has turned eighteen, she wants you to see her differently, not just as your little stepsister. She knows you're obsessed with manga and loves those adorable Kawaii girls, so she comes up with a plan. Ginebra carefully puts together a special Kobayashi cosplay costume, paying attention to every detail. She's determined to surprise you by wearing it while serving you breakfast in bed, hoping you'll finally notice her in a new way. But little does she know, when she enters your room, you're already awake and stroking your big fat dick.
#7: Euphoria: Maddy (A XXX Parody)
⇒ VRCosplayX (Review) with Lila Love.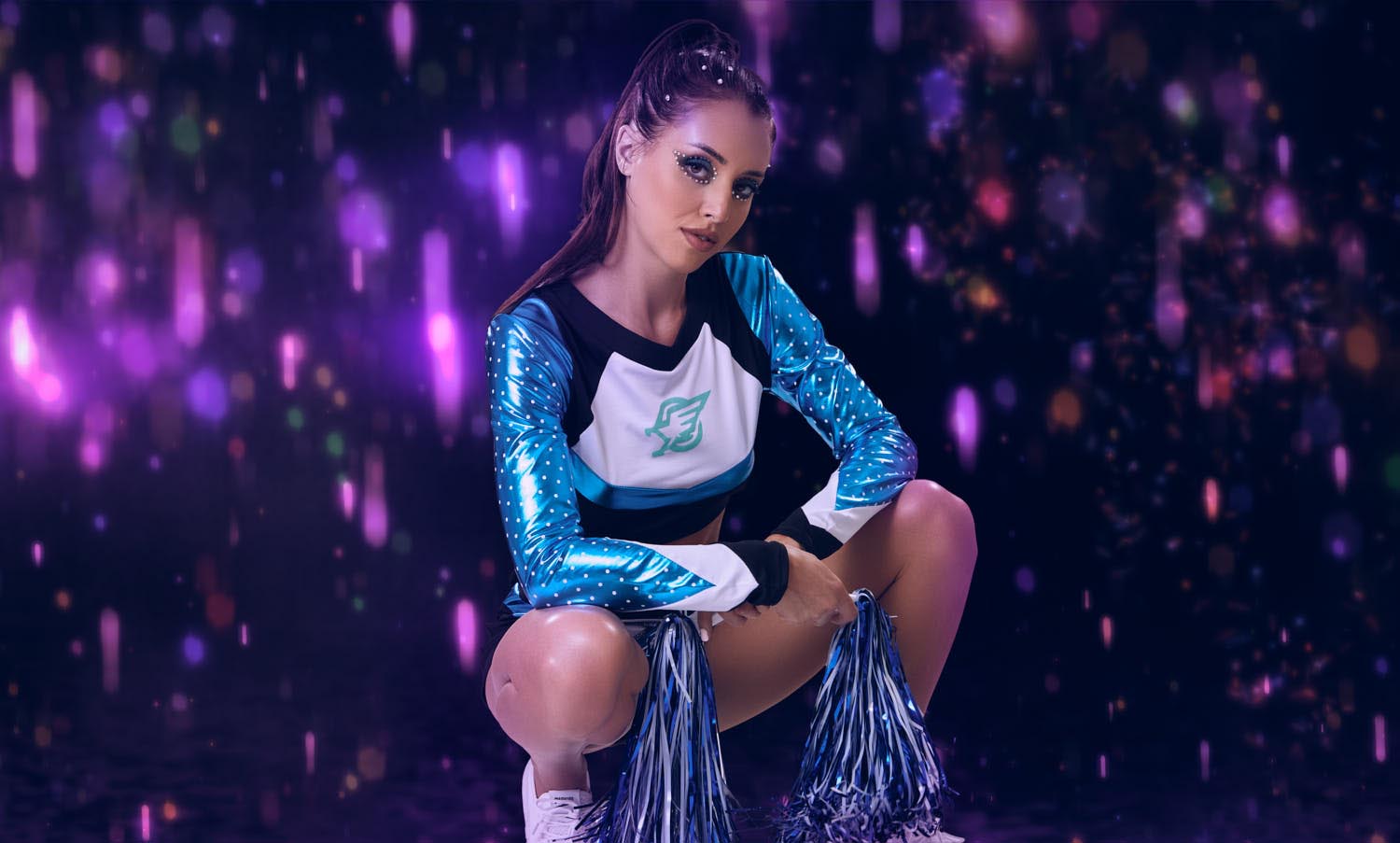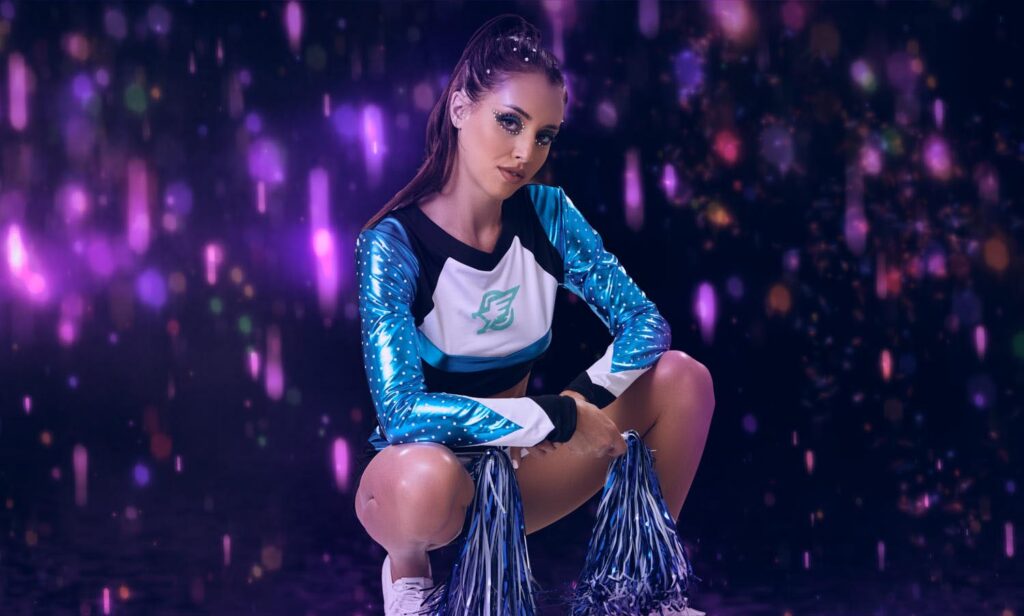 Today was the day you were supposed to introduce Maddy to your parents, but damn, she showed up dressed in a seriously hot and provocative way. She looks incredible, but it's like she turned up the heat a bit too much. And then, out of nowhere, she drops to her knees and starts sucking your dick to give you a taste of what you'll be missing if you don't accept her as she is. She's rocking that sexy cheerleader look like nobody else, and holy cow, that ass and that pussy are just perfect!
#6: The Super Mario Bros. Movie (A XXX Parody)
⇒ VRCosplayX (Review) with Kay Lovely.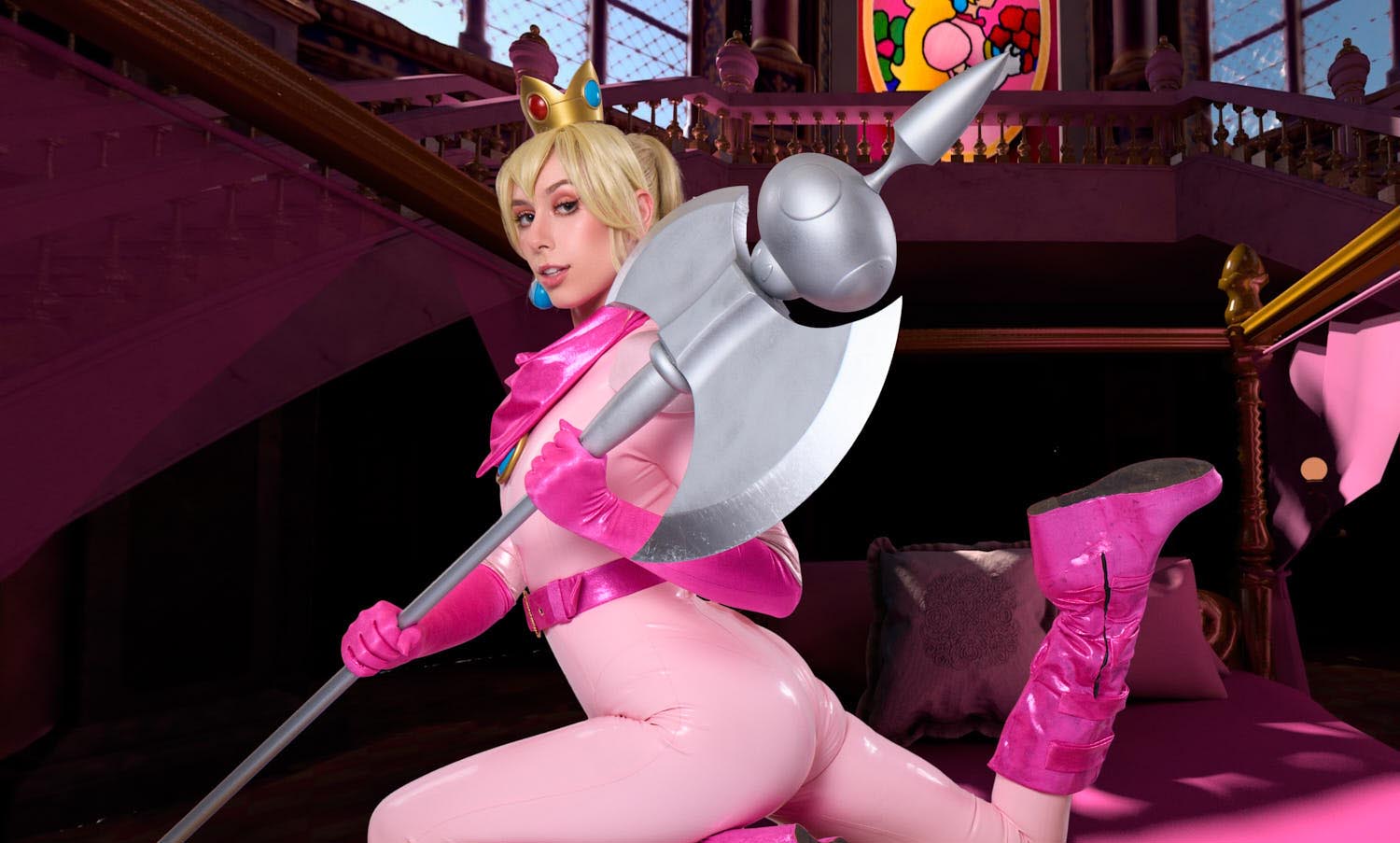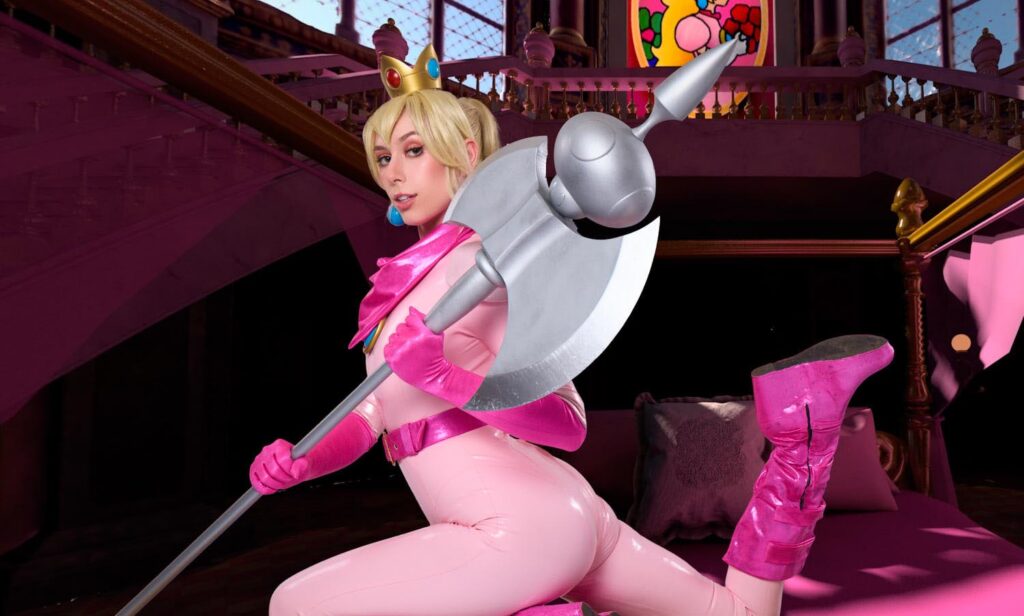 Bowser is back to his wicked ways, and he's gone and snatched Luigi! It's up to you to be the hero and save him. Today, you finally make it to the Mushroom Kingdom, and you're eager to have a chat with Princess Peach. You need her to give you some serious training so you can kick some serious Bowser butt. Watch her work her magic with an incredible blowjob, pushing you to grow faster than those power-up mushrooms you're always gobbling down. Then fuck her pussy and blow your load all over her.
#5: The Legend of Zelda (A Porn Parody)
⇒ VR Conk (Review) with Anya Olsen.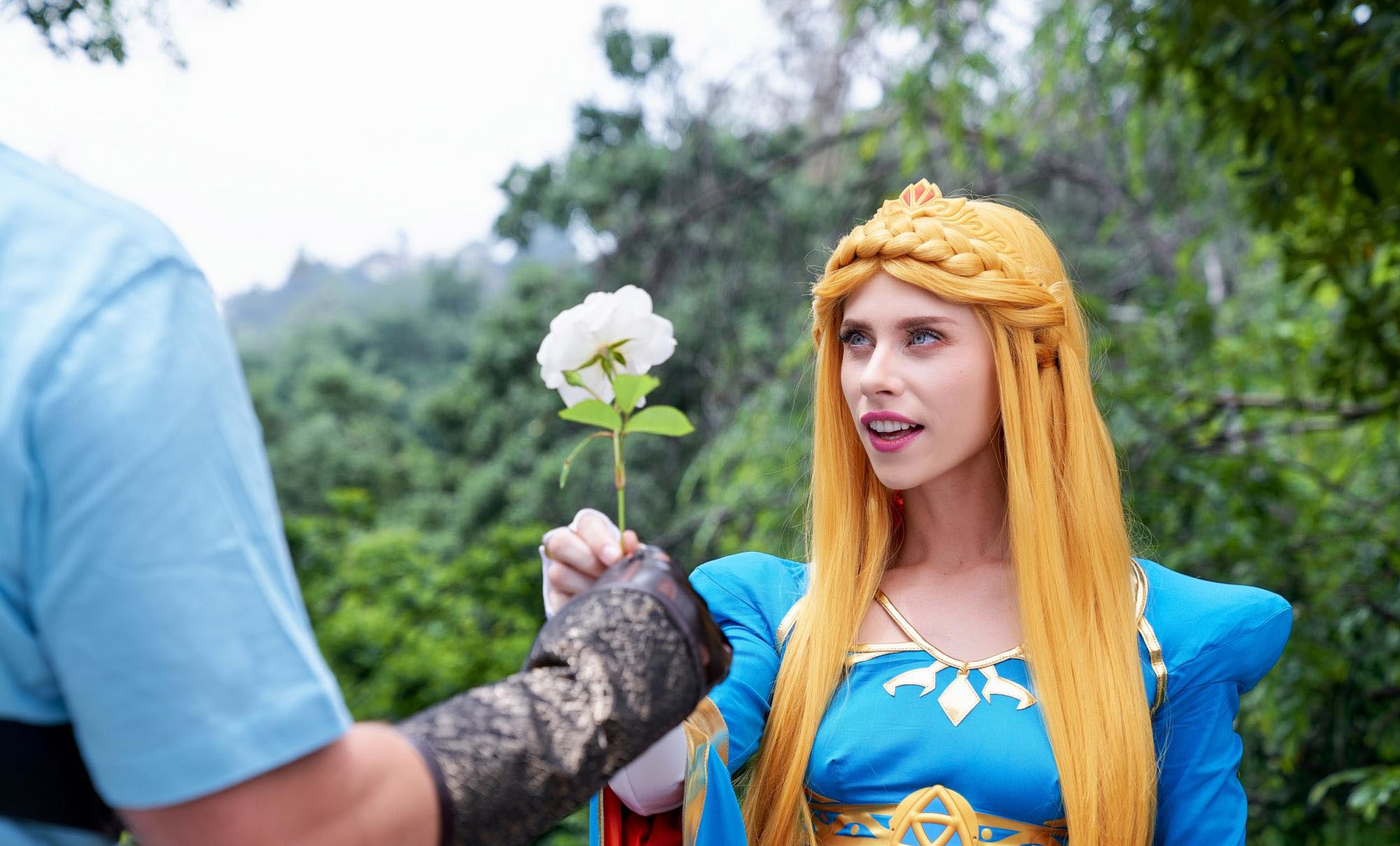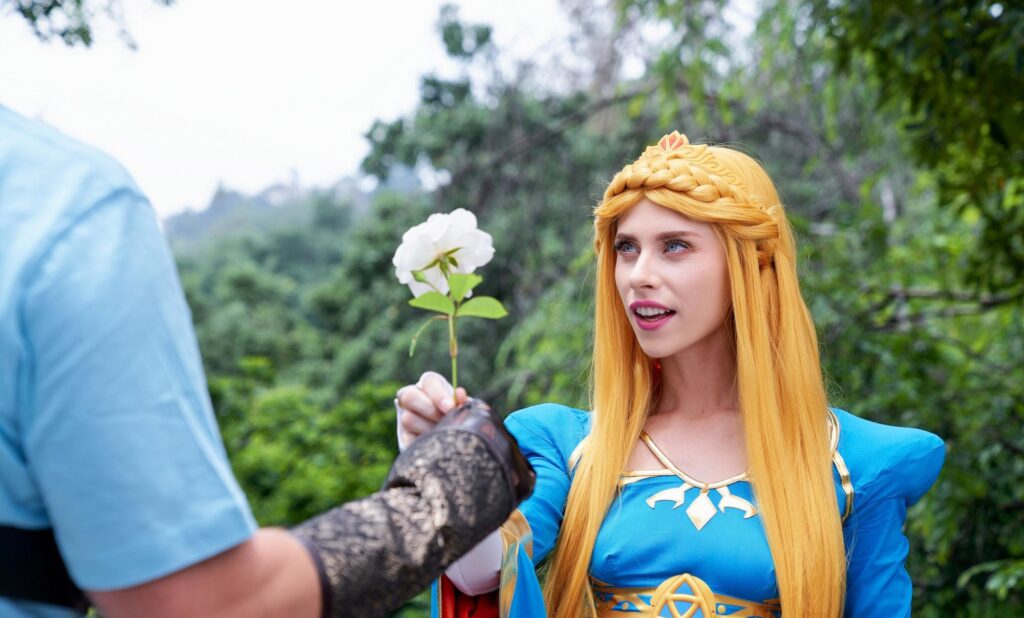 Being a hero ain't no walk in the park, but hey, it's totally worth it! Especially in this gem of Cosplay VR Porn! Finally, you'll get some serious recognition for being the good guy and even score a fuck session with the amazing Princess Zelda! You know and love her, and let's be real, you've always wanted to bang her. Well, today's your lucky day!
#4: Kim Possible: Shego (A XXX Parody)
⇒ VRCosplayX (Review) with Alex Coal.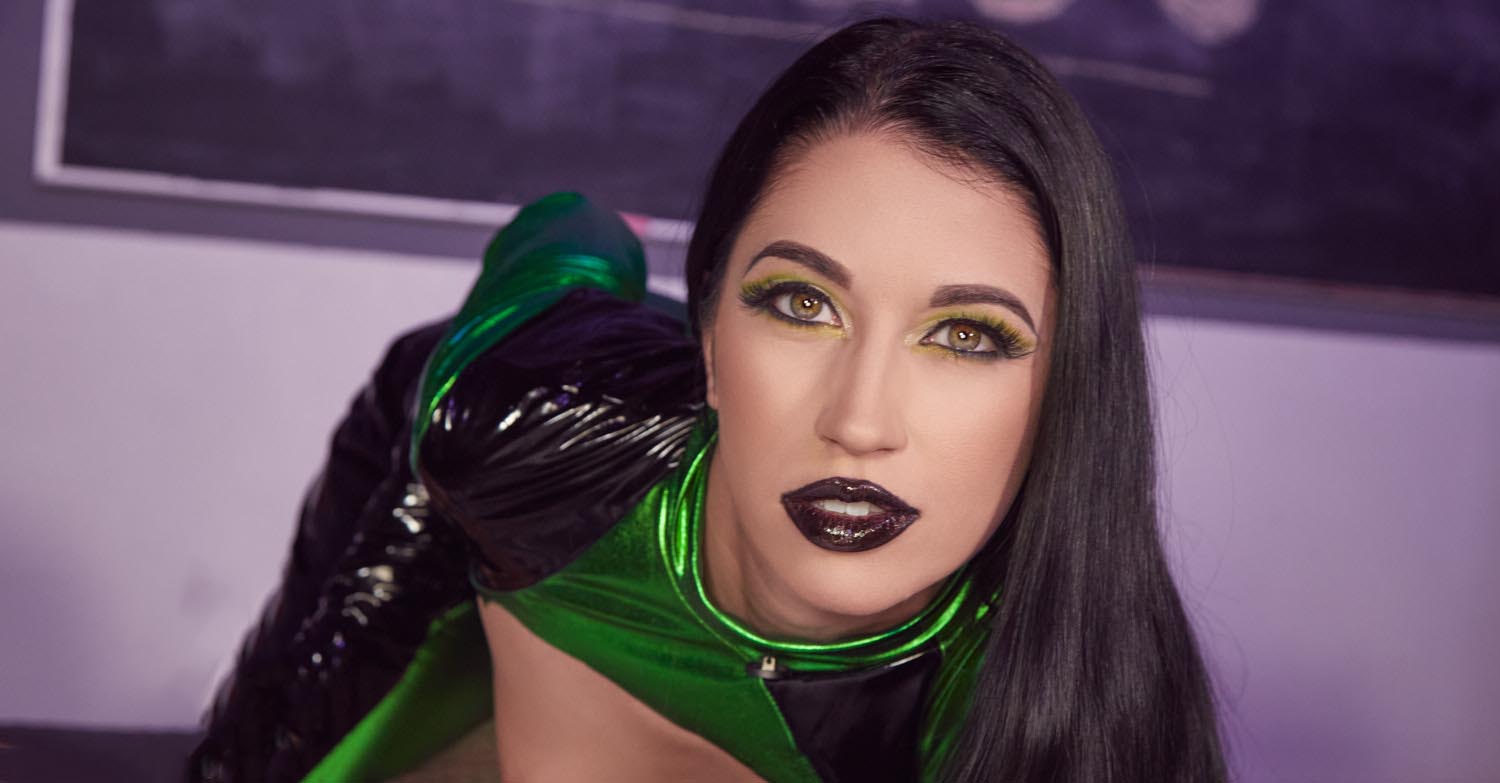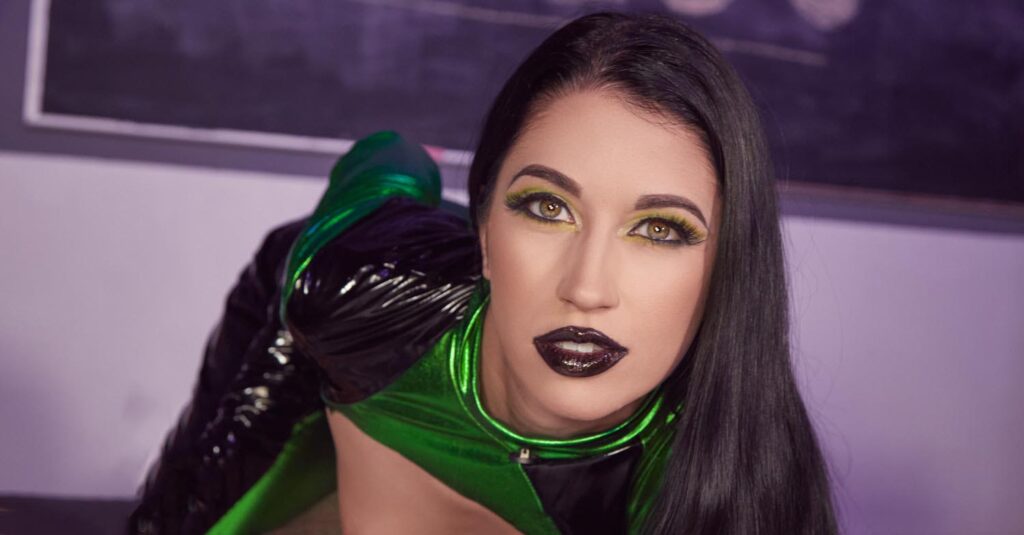 Hey, Junior, you've totally sucked at being a badass supervillain, but don't sweat it! We've got the ultimate teacher to whip you into shape. Say hello to Shego. With her killer curves and oozing self-confidence, she's the fantasy tutor of every villain wannabe. But watch out, her fiery temper makes things a bit challenging. It's only been a few minutes into your first lesson, and she's already frustrated. You may not have the same villainous instincts and fighting skills, but damn it, you've got a dick of a supervillain! Make her see that you're ready to be a certified villain by going all out and fucking the hell out of her.
#3: Black Panther: Wakanda Forever (A Porn Parody)
⇒ VR Conk (Review) with Nicole Kitt.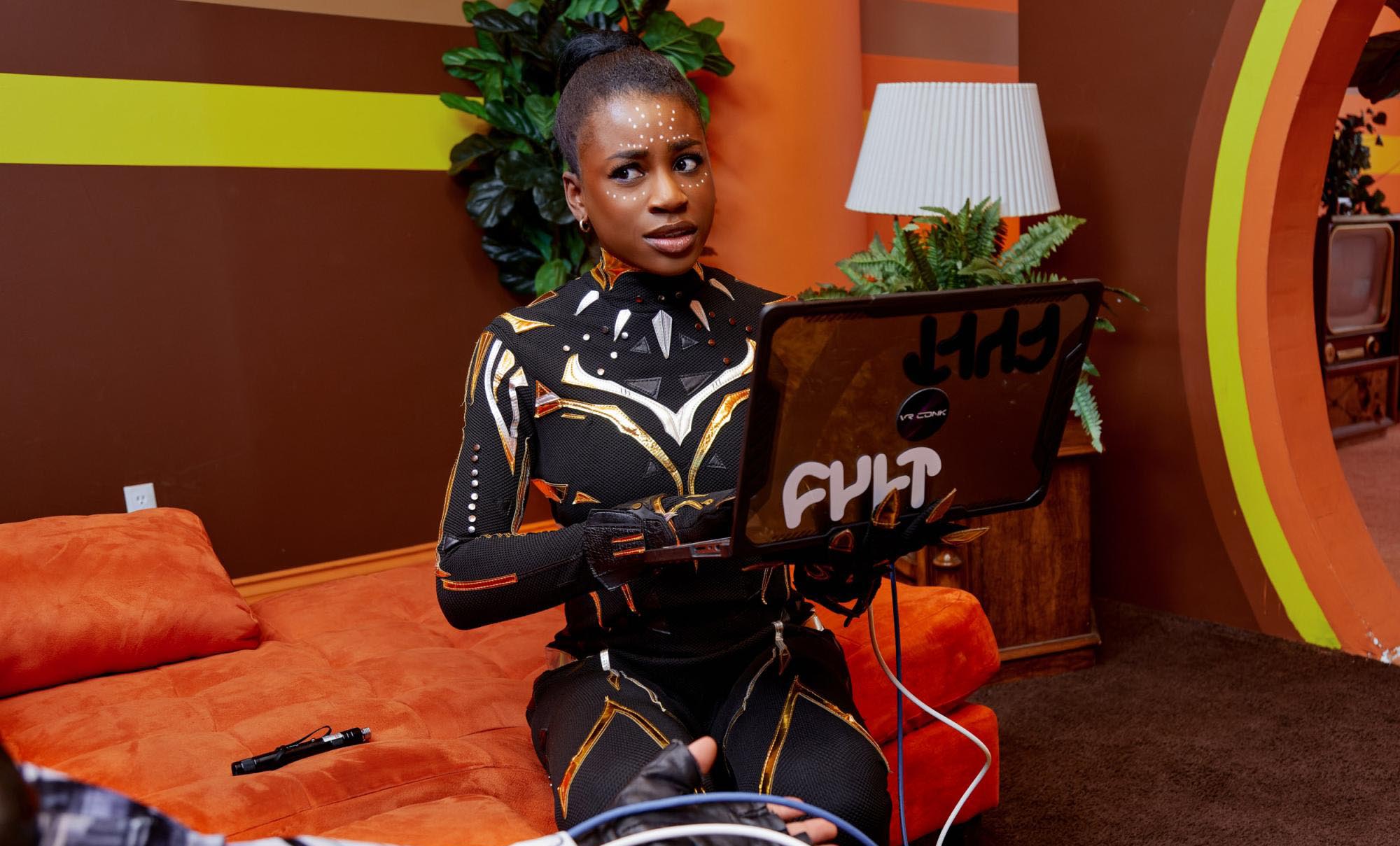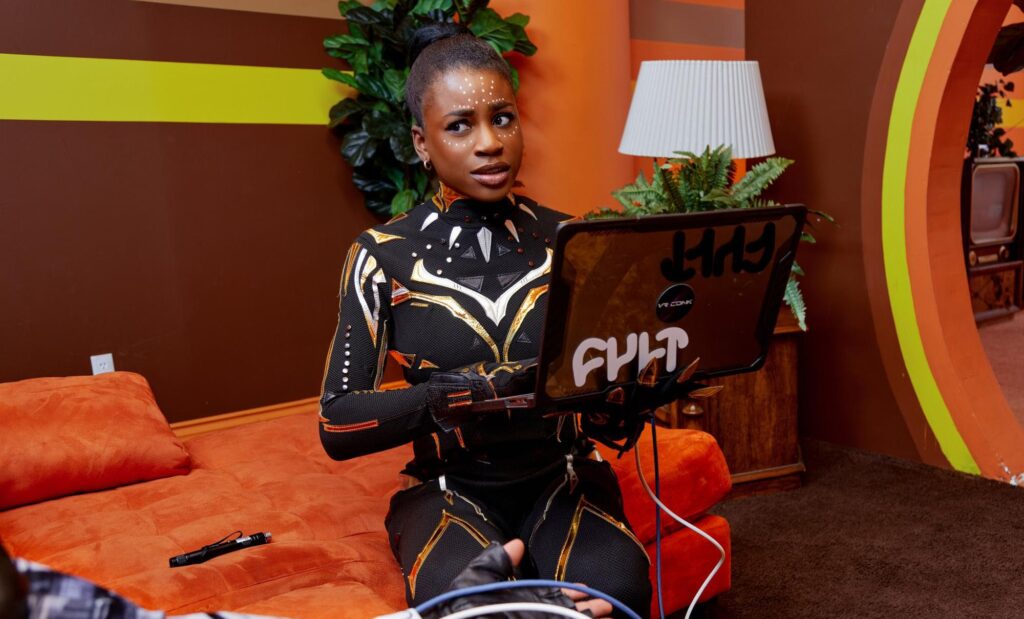 Welcome to Wakanda! Prepare for an incredible journey as you step into the shoes of the Winter Soldier. After a fierce battle left you wounded, you find solace in the technologically advanced nation of Wakanda. Taking care of you is none other than Shuri, the beautiful and brilliant princess of Wakanda, portrayed by the incredibly talented Nicole Kitt in her stunning Black Panther Cosplay VR Porn scene. As the new Black Panther and head of Wakanda's technological advancements, Shuri guides your healing process through a mind-blowing computer connection. This extraordinary bond between you and Shuri will undoubtedly make your day!
#2: Eternals: Thena (A XXX Parody)
⇒ VRCosplayX (Review) with Kenzie Anne.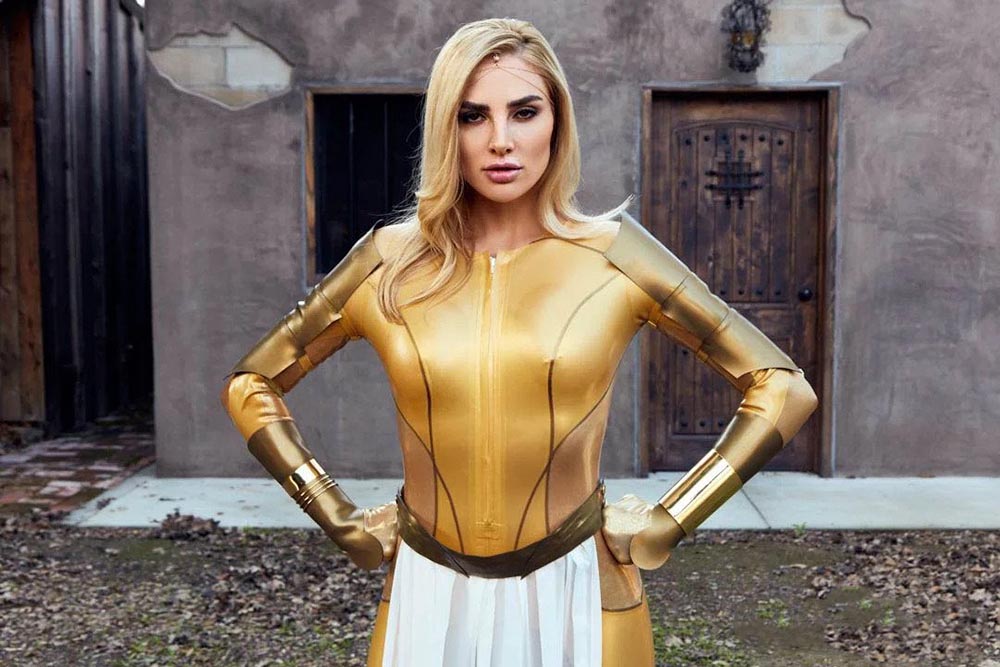 Thena, the baddest warrior of Olympia, the epic defender of Athens, the Goddess of War herself—she's the eternal babe you're crazy about. When you love something, you're ready to go to battle for it. And guess what? You're the only one who's been there for her through thick and thin. Her sweet heart, kickass butt, and mind-blowing blowjob skills are all yours, my friend!
#1: Star Wars: Rey Skywalker (A Porn Parody)
⇒ VR Conk (Review) with Freya Parker.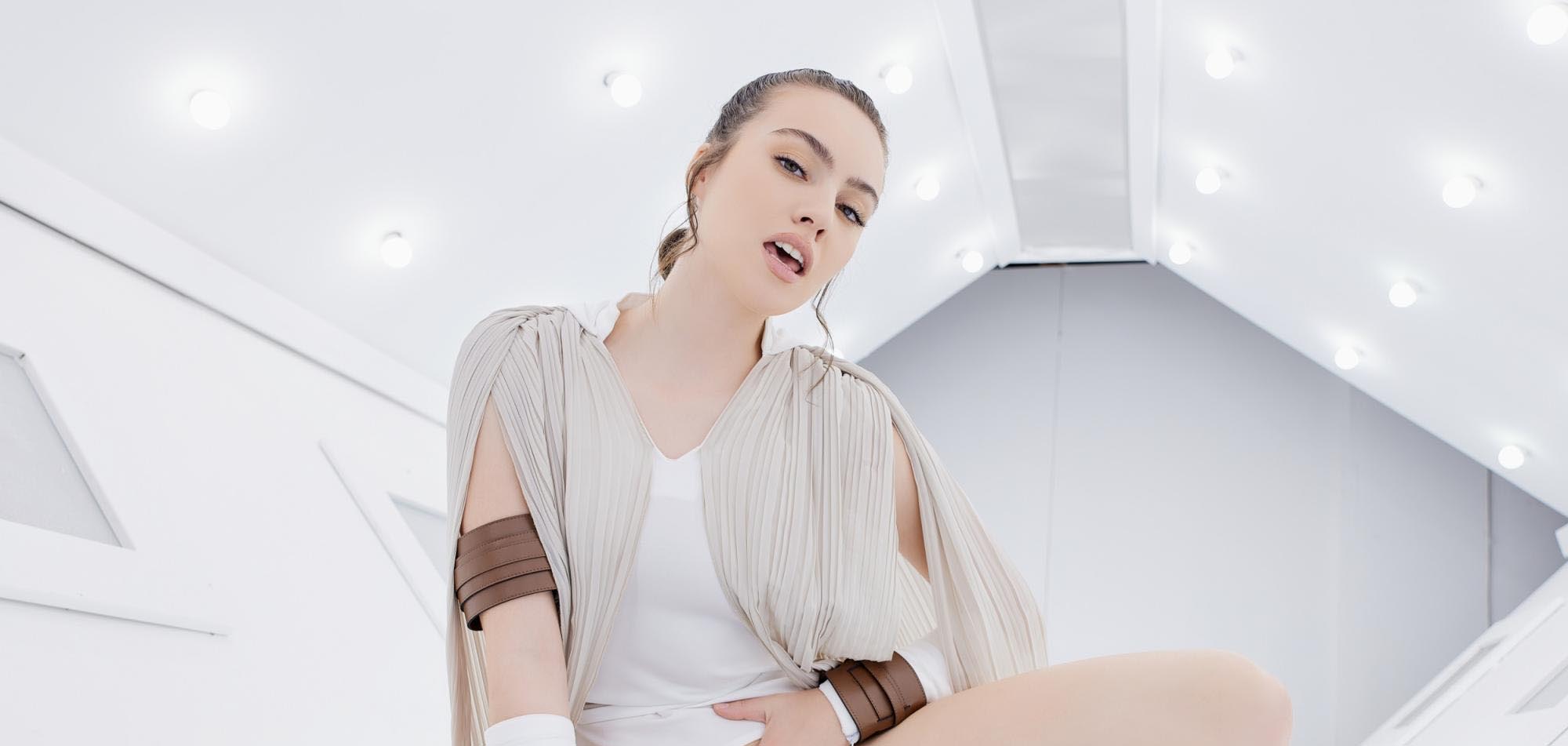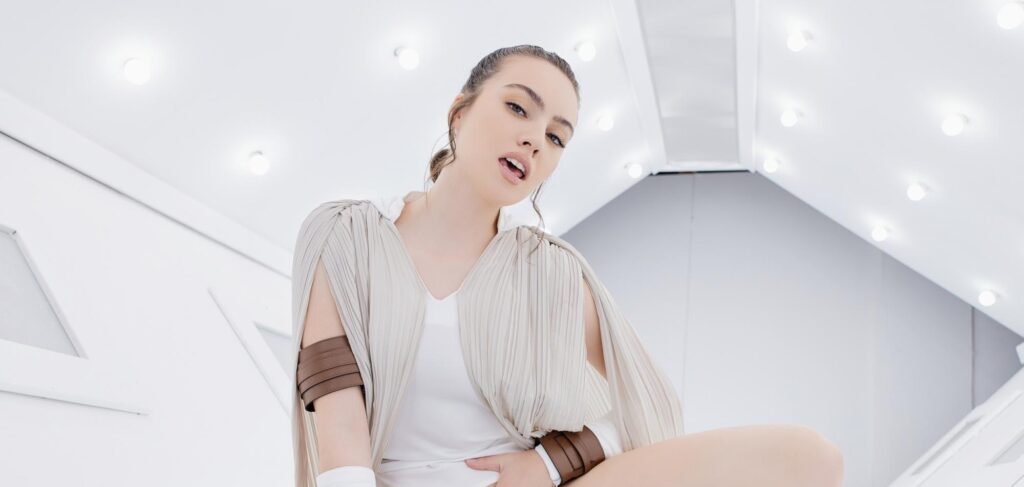 Get ready for an epic Star Wars parody VR video! Step into the shoes of a young Kylo Ren as you go head-to-head with none other than Rey Skywalker, played by the stunning and adored teen VR pornstar, Freya Parker. Your mission? Capture this awesome girl and try to convince her to join your side. But brace yourself because you'll soon realize that she's got some serious influence, and countering her "arguments" won't be a walk in the park. Do you think you've got the guts to resist the captivating Rey Skywalker? Or will you end up falling for her irresistible charm? There's only one way to find out—slap on that VR headset and dive into the action! This is Cosplay VR Porn at its best!