Quick & Easy: Is WankzVR worth it?
Content you can count on
The best visual quality in the world
Suitable for all headsets
Non-VR sites included in the price
Secure and anonymous billing
We've always known Wankz as a big player in the adult industry! They directly power a huge network of high-quality porn sites, and since 2016, they've been creating mind-blowing content. And they won't stop anytime soon!
Is their website easy to use?
I've seen A LOT of porn sites, but this is definitely one of the best out there. Basically, this is simplicity + effectiveness taken to a whole new level. I mean, the site feels extremely professional, yet its main characteristic is ease of use. Neat, huh?




As you enter, you will see a very clear home page loaded with amazing content. And the content is… OMG! The home page (VR Porn option) offers WankzVR's selection of videos for you. They will offer Top rated, Newest, Remastered or Upcoming, so you never miss a single video. They won't even let you forget the older ones! These guys are so detailed that even the thumbnails are very well selected. I spent half an hour just looking them over 🙂
What kind of content can you find on WankzVR?
WankzVR started when VR was still kind of a geek thing. They've been putting out new videos since then! And now you can watch an incredible amount of VR porn videos that are just out of this world! Their content is updated regularly, and they pump out 2 new videos every week. So far, they have never failed to deliver, and I have been a loyal follower for a couple of years now. Every week, you'll get 30-45 minutes of premium content. Add to that all those older classics and you won't have to go out for months!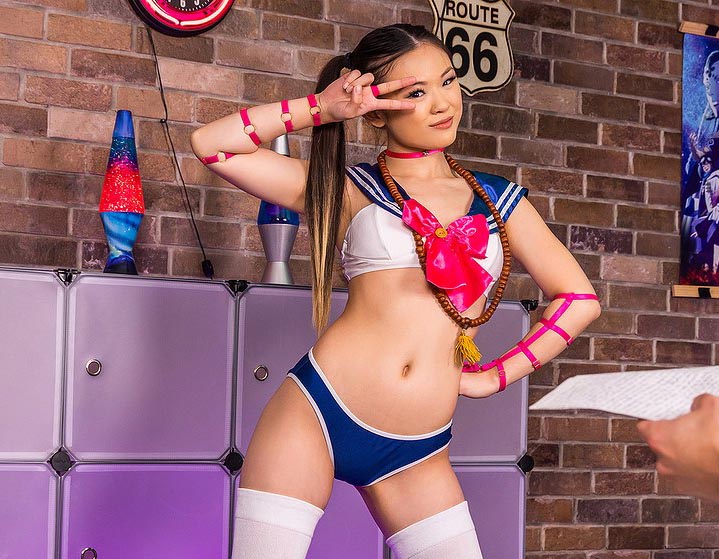 WankzVR has so many different categories there is no chance you won't find something you like. They offer girls of all nationalities, all shapes and sizes. So if busty American ⇒  MILFs or exotic ⇒ Asians or ⇒ teens are your thing, this is the place for you! What about Skinny vs. ⇒ BBW? Maybe ⇒ cosplay? Man… whatever it is that gets you going, they've got it! They have some of the best ⇒ anal videos I've seen in a long time! Toys are also a thing on WankzVR which I honestly find refreshing.
It's all about stories at WankzVR. And I love that, really! I mean, it's way better than the classic "Hey, let's fuck" approach.
I'll rate their content an easy 4.5/5.
What is the audiovisual quality of WankzVR like?
Virtual reality itself allows you to experience porn in a whole new way! It gets even better with WankzVR!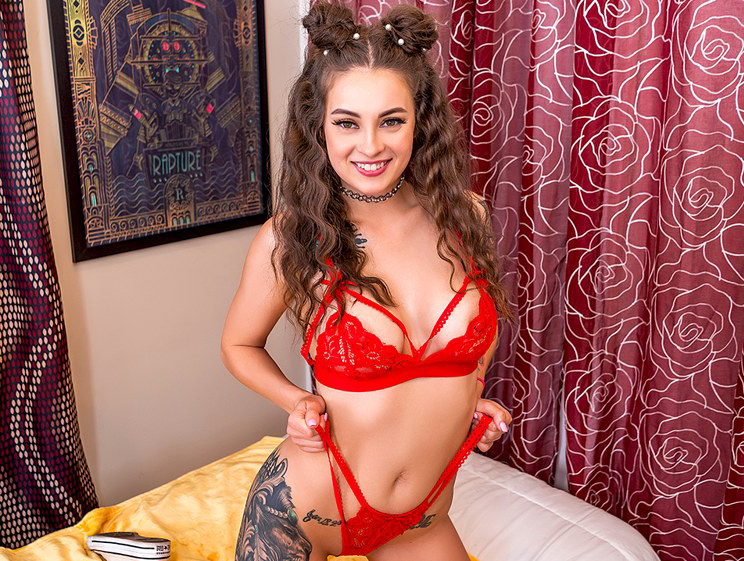 Most of the best VR porn providers, like WankzVR, use stereoscopic 3D technology. There's a 180-degree FOV on all the videos. It's impossible to look around, but I'm sure you wouldn't even want to. The action is right there in front of you 100% of the time! Another thing that matters in this game is clarity. And boy, did WankzVR rise to the occasion. As soon as everyone else switched from 4K to 6K, they did too. Their newest videos are 8K quality, and every scene looks incredible! As far as the sound quality goes, words can't do it justice! With binaural sound, you'll be immersed in the scene in more ways than one! I speak from experience when I say that once you try it, you'll never watch 2D porn again. I'll just feel… empty. 
Here's a word of advice: VR porn will ruin your regular routine. Because regular porn is boring.
I'll rate the audiovisual quality 5/5.
Does WankzVR offer a lot of different scenes and models?
WankzVR doesn't fuck around with variety - they've got it all!
For the subscription cost to be justified, every VR scene has to be outstanding. And that includes the sets, the actresses, the action, the camera positions (which have to be diverse and exciting) and post-production. With premium content, it should be impossible to get bored. And this is where WankzVR shines!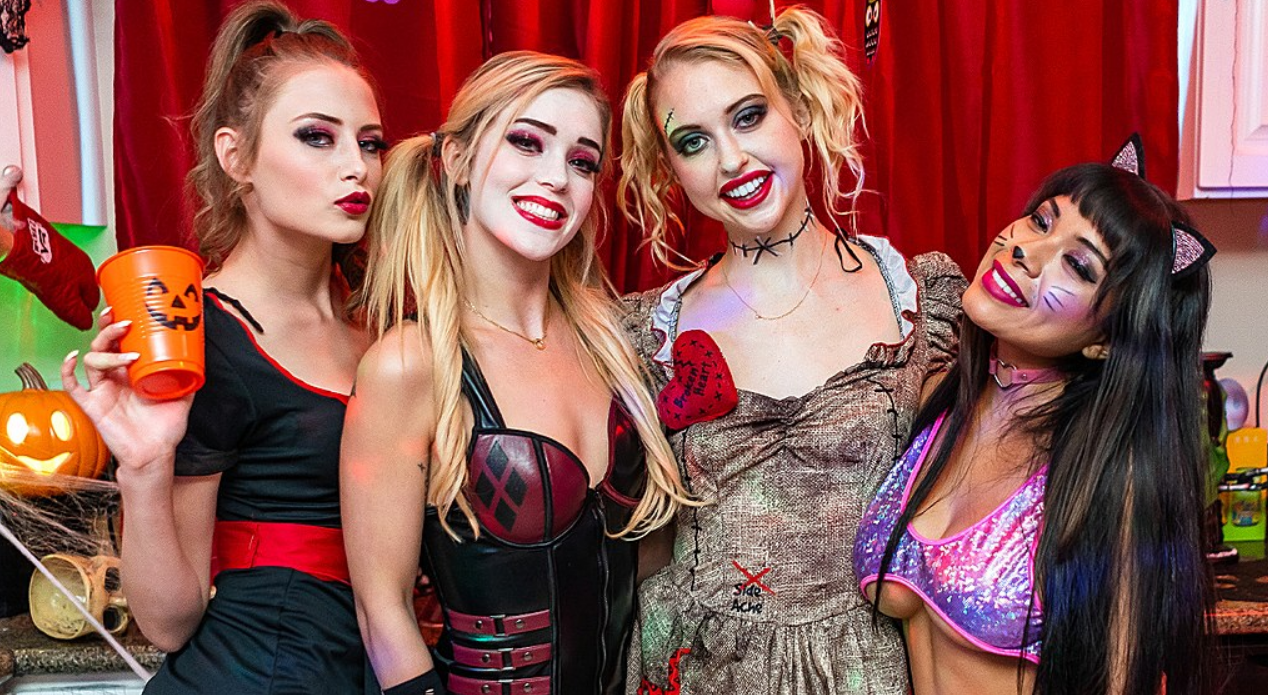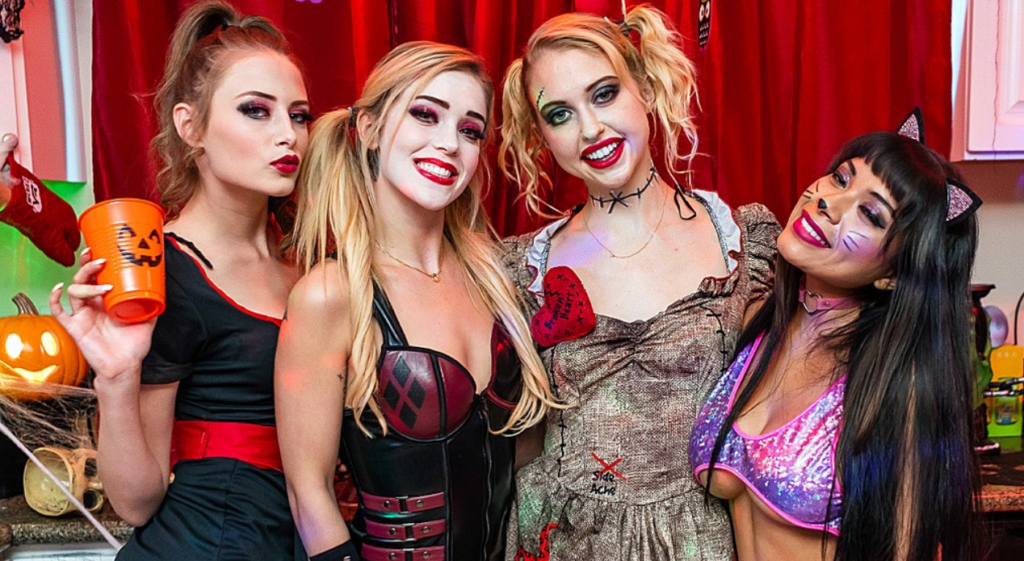 WankzVR features some of the most famous pornstars of the day, like Adriana Chechnik, Melody Marks, Lexi Luna, Dillion Harper, and Willow Ryder. In VR, the more into the girl you are, the better it is. You're right there with her, so she matters a lot. That's why these girls are true actresses! They have a way of making your world spin! So make sure to check out these girls. They are gonna make you drool for sure! 
You can pick from thousands of girls and fuck them in all the scenarios you want! That's Wankz for you!
I'll rate them 5/5.
Does WankzVR VR support all headsets?
WankzVR is compatible with every VR headset. From Oculus with ⇒ Quest and ⇒ Quest 2 to ⇒ Samsung GearVR, ⇒ PSVR, ⇒ Google Daydream, ⇒ HTC Vive, you name it. These guys thought about all of us and thank you for that, Wankz!


Using an Oculus Quest or Oculus Quest 2 is the best way to experience Virtual Reality. It's always the recommended option. They aren't expensive, and the quality is fantastic! Using your ⇒ Smartphone is the cheapest way to watch VR porn. You just need a ⇒ Google Cardboard. You definitely won't be blown away by it, but it's better than 2D porn. Of course, if you have any doubts regarding setting up your headset to watch porn, you can always check out our ⇒ Guides on How To Watch VR Porn!
I love it when a website makes it possible for everyone to enjoy their content! Great job, guys!
There aren't many studios in the porn industry that listen to their audience. Luckily, WankzVR is one of them, and that is something we will always respect!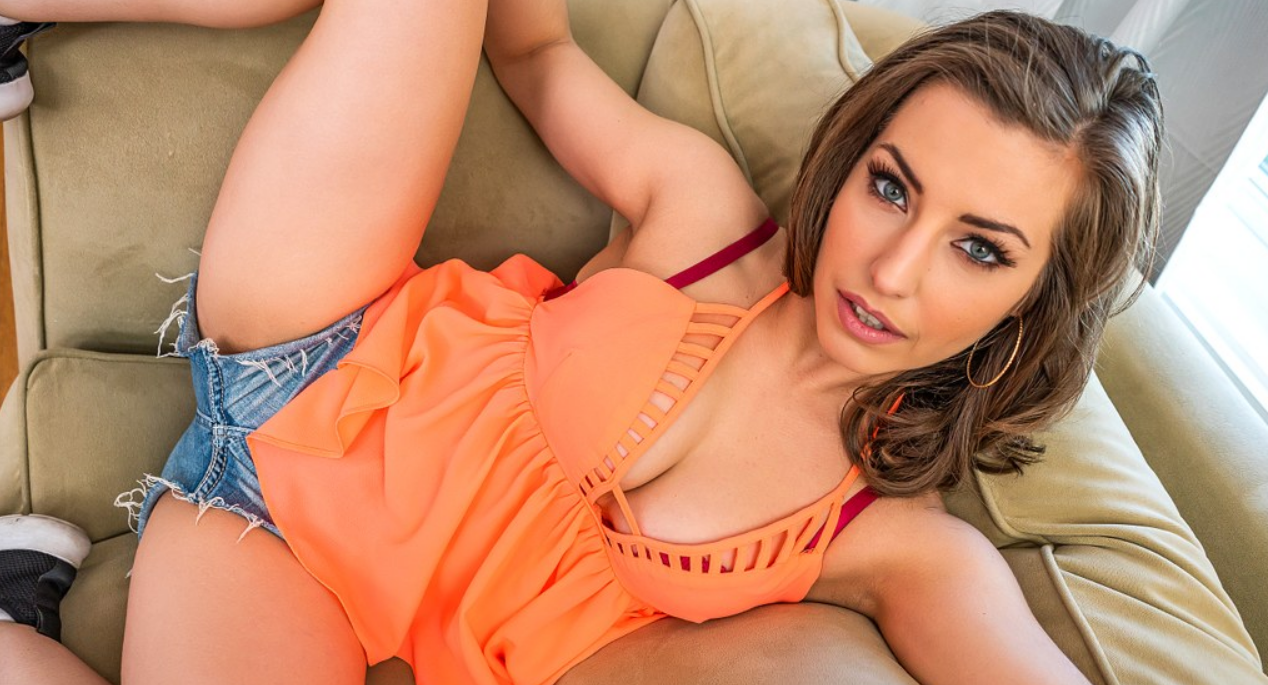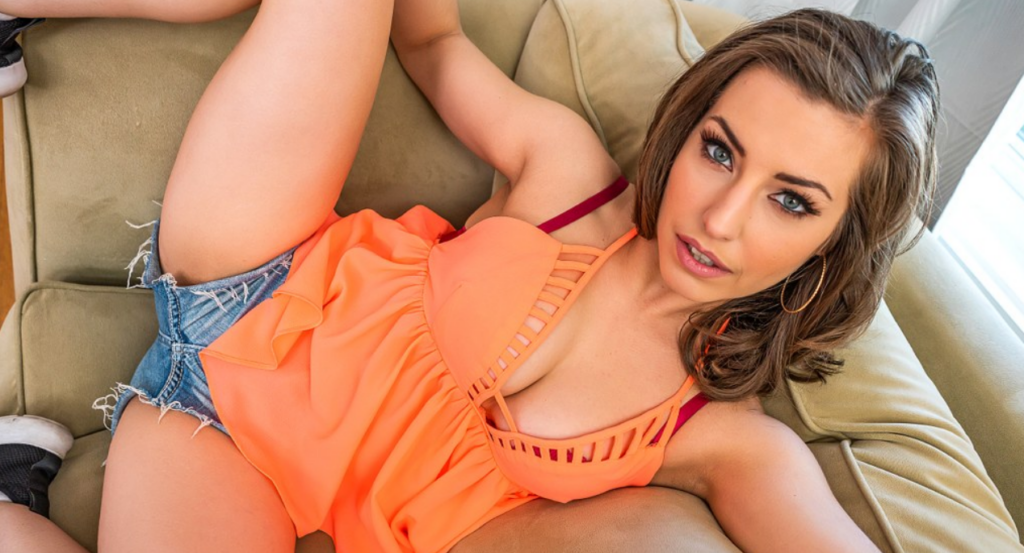 At some point, WankzVR started shooting a lot of videos from the man's POV being sucked or ridden. Don't get me wrong, they are awesome, but it can get a little monotonous with time. The feedback from the fans made WankzVR realize they needed to change something. They did the honorable thing and started shooting more close-ups and different poses right away! And that's something I deeply respect about WankzVR. they care about user feedback. These guys are active on VR porn forums, they have a Reddit account, and they care about their fans! Let them know what you want!
It's because of this kind of dedication to their fans that WankzVR constantly keeps getting better! They've reached the point where everyone's excited about their newest video. I say this without a doubt - this studio is here to stay!
Totally safe! All you need is a username and password. You can pay completely anonymously.  You can even use cryptocurrency like Paysafecard or Bitcoin for which you only need a valid email address! It's faster to use a credit card, though! Again, no worries - your billing statement won't suggest anything. All the best VR porn sites have anonymous services!
WankzVR doesn't save your info either. They only use a few basic things in order to get paid. Get in on the action!
All good VR porn comes at a price. It's just the way it is. However, there are sites that recognize that you don't need to break the bank to have fun!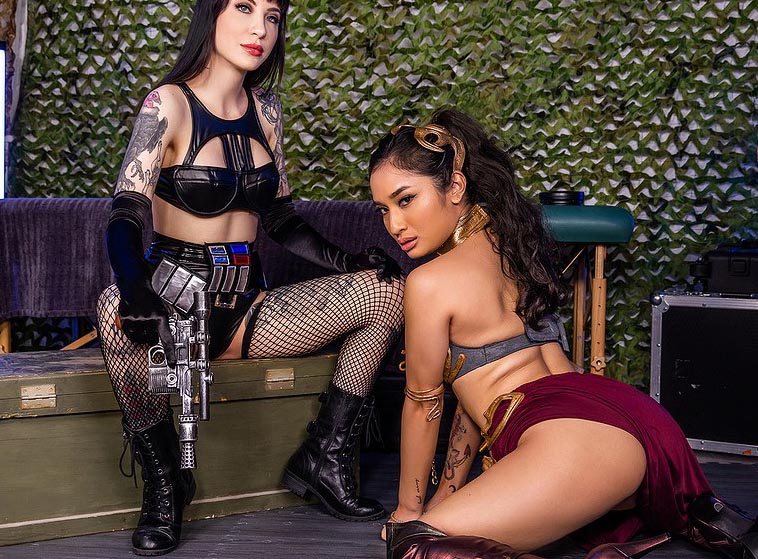 Considering the quality and quantity you get, WankzVR is cheap! Their price starts at around 14.95$ a month. They do offer more affordable options for a 2 Day Trial, one-year, or lifetime subscriptions, though. As we all know, there's no such thing as high-quality free VR porn! However, these guys have a special place on my list because they're constantly improving the quality while keeping the price low at the same time.
You may even get to enjoy VR porn for cheap! Wankz has VR porn discounts all year round! Keep an eye on them!
The first thing I look for when I enter a site is the search bar. Like all professionals, these guys don't disappoint! There's a handy search bar right at the top of the page so you can't miss it! WankzVR makes finding your next favorite VR porn scene super easy!
The three main filtering options are "Categories", "Pornstars" and "Interactive".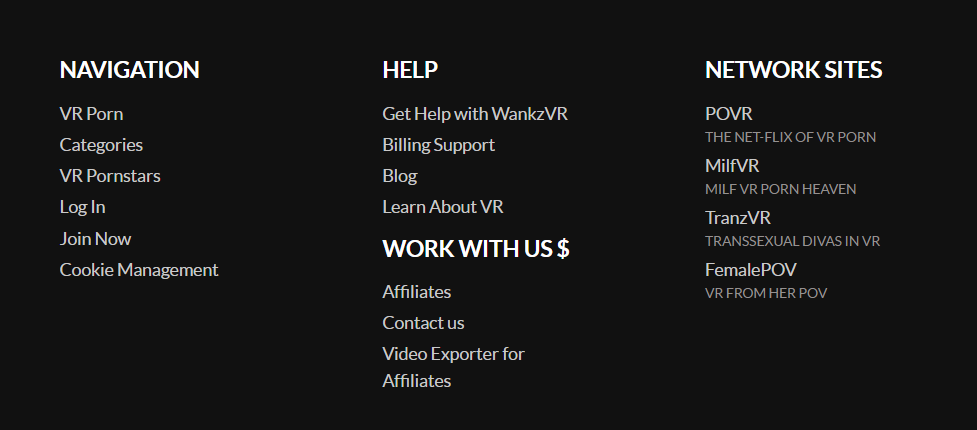 Moreover, at the bottom of the homepage, you will find additional help options, such as information regarding billing and the use of VR headsets. If you want to work with them, they also provide a contact option so you can easily get in touch. Talk about ease of use!
Easy 4.5/5 here.
Conclusion: Do we recommend WankzVR?
WankzVR is most definitely worth it! It goes without saying how much I enjoy this site!
Overall, this is one of the best sites I reviewed! Definitely worth a visit - you won't be disappointed!
WankzVR is a TOP site with a MASSIVE amount of VR Porn videos and BEST pornstars in the world! We've always known Wankz as a big player in the adult industry! They directly power a huge network of high-quality porn sites, and since 2016, they've been creating mind-blowing content. And they won't stop anytime soon!