This is a step-by-step guide on how to watch VR porn with the Google Daydream View!
Make sure you have a phone that's compatible with Google Daydream View.
Find a good VR Porn Site and subscribe. We recommend ⇒ VRPorn.com (Review) - It's

the most visited VR Porn Site in the world

, AND they are having A BIG SALE right now!
Open the Google Chrome web browser on your phone and go to VRPorn.com.

Find a video you like and play it.

Click the VR icon in the corner of the video player.

Put your phone in the VR headset and have fun!
Note: Streaming is the easiest way to watch VR Porn, but it's also very bandwidth-intensive, so do this only if you have a strong enough Internet connection. Also, remember that streaming takes away from the quality of the video.
Download a good VR Porn Player. We recommend Skybox VR.
Go to your favorite VR porn site.
If VRPorn.com is not your cup of tea, look at our list of ⇒ the best VR Porn Sites out there! They all offer TOP-NOTCH service safely and anonymously. 
Find a video you like and download it (make sure you download the

GearVR/Google Daydream version

)
Open the VR Porn Player you chose.
Go to the "VR Videos" page in the app (here's a more detailed guide on the Skybox VR video player).

Find the video you downloaded and play it.

Get ready to have your mind blown!
Note: If high video quality is what you want, downloading is the best way to go. This way, you can watch your favorite VR Porn videos offline and on the go. However, remember that you need a lot of free space on your phone to download these movies, as they are huge!
Is Google Daydream View good for VR Porn?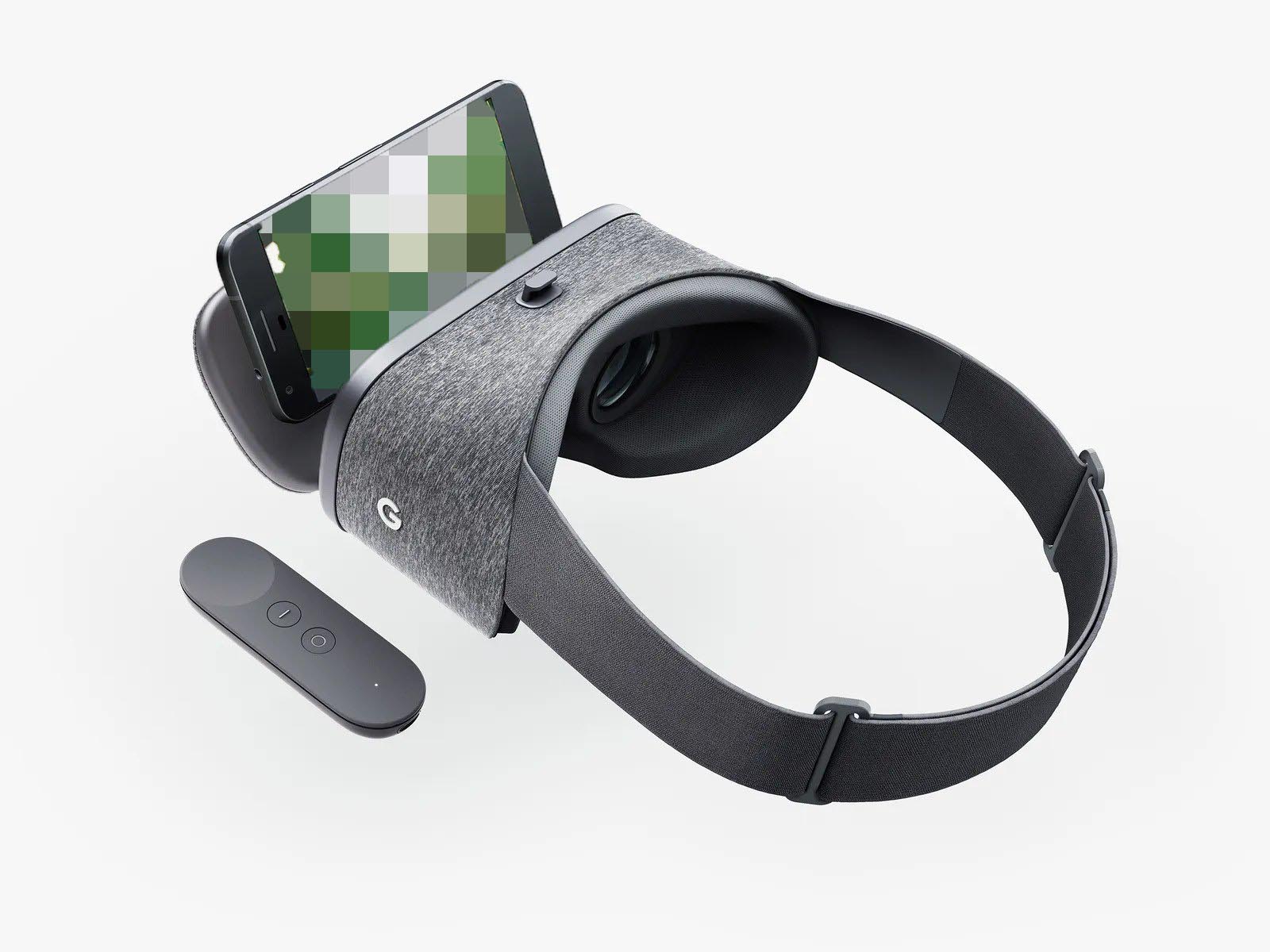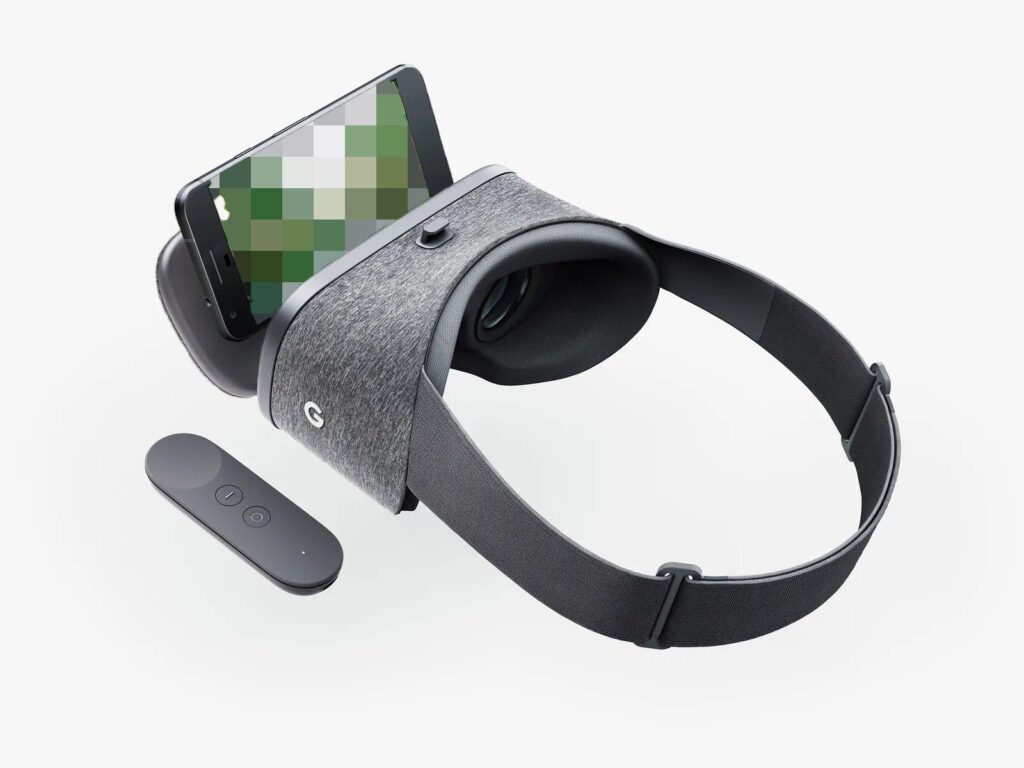 Google Daydream View is one of the cheapest VR options out there. It's a good place to start your VR Porn journey, but you should know some things. First, as I mentioned, you can only use Daydream with a phone. Here's a list of compatible phones: Pixel 3, Pixel 3 XL, Pixel 2, Pixel 2 XL, Pixel, Pixel XL, Galaxy Note 8, Axon 7, Mate 9 Pro, Porsche Design Mate 9, LG V30, LG V35, ZenFone AR, Galaxy S9, Galaxy S9+, Galaxy S8, and Galaxy S8+). If your phone is not on the list - you can't use it with Daydream. Just keep in mind that the quality of your experience will depend on your phone's processing power.
It may feel a little heavy on the front, but the soft interior coating makes it comfortable. Also, with development, light leaking from the sides has significantly decreased.
Daydream's capabilities are somewhat limited compared to more specialized VR devices like the ⇒ Oculus Quest (Review) or the ⇒ HTC Vive (Review). The video quality is generally considered good, but its limited field of view and lack of positional tracking can make the VR experience less immersive than other devices. Additionally, Daydream is no longer actively supported by Google, so there may be better options for long-term VR solutions.
Where can I find the best VR Porn for Google Daydream View?
1. VRPorn.com - The most visited VR Porn site


⇒ VRPorn.com (Review) has the juiciest VR porn scenes from the hottest studios! But that's not all. They've hooked you up with a ginormous pack of VR porn games to take things to the next level. With these games, you'll be able to customize your VR experience exactly to your liking and guarantee that you're getting your money's worth.
2. BaDoinkVR - The best pornstars in the world!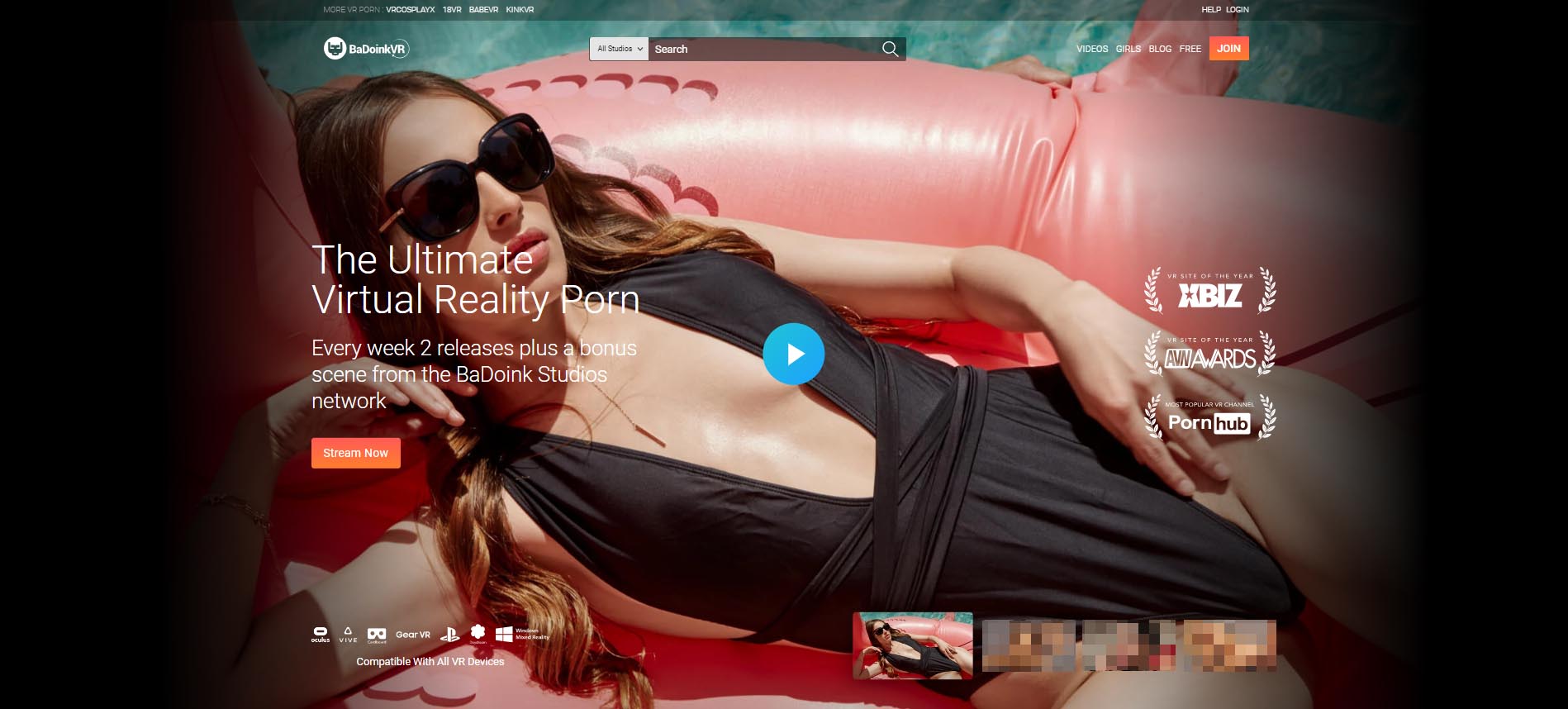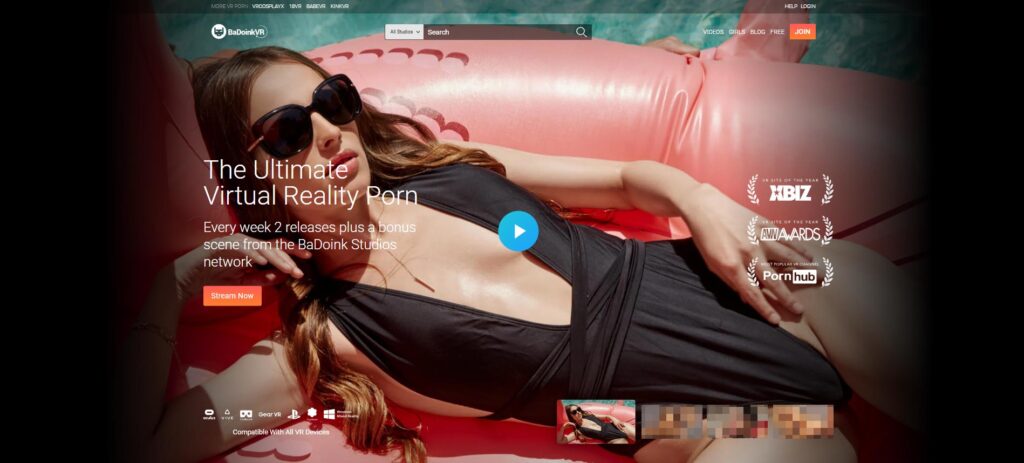 ⇒ BaDoinkVR (Review) is the place to go if you're looking for something fresh and exciting! With a huge variety of categories, there's something for everyone. What sets BaDoinkVR apart from the rest is their focus on storytelling. You won't find any dull "let's fuck" scenarios here. Instead, you'll be transported into immersive and engaging experiences that will leave you wanting more. 
3. Virtual Taboo - 7K kink paradise!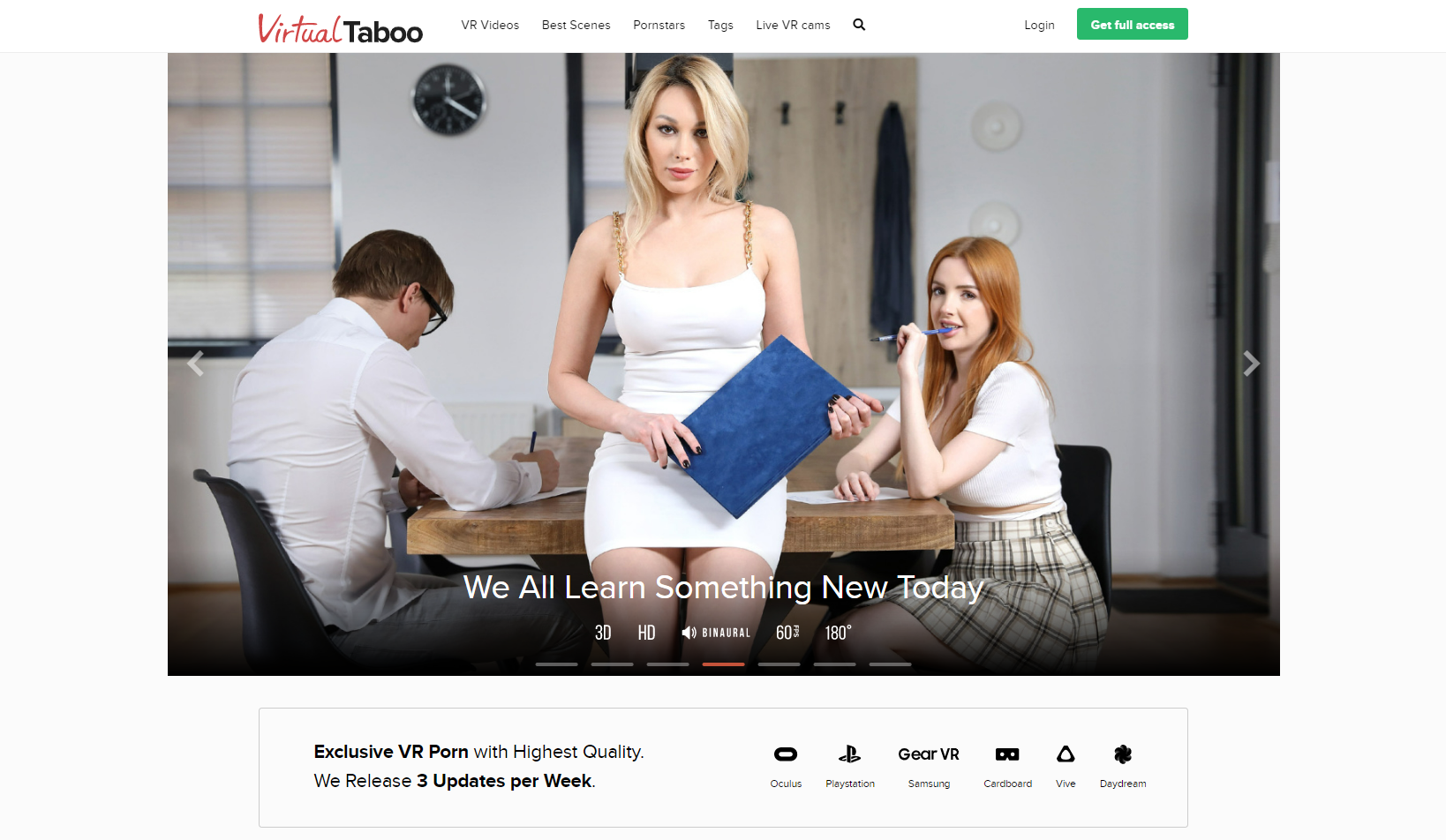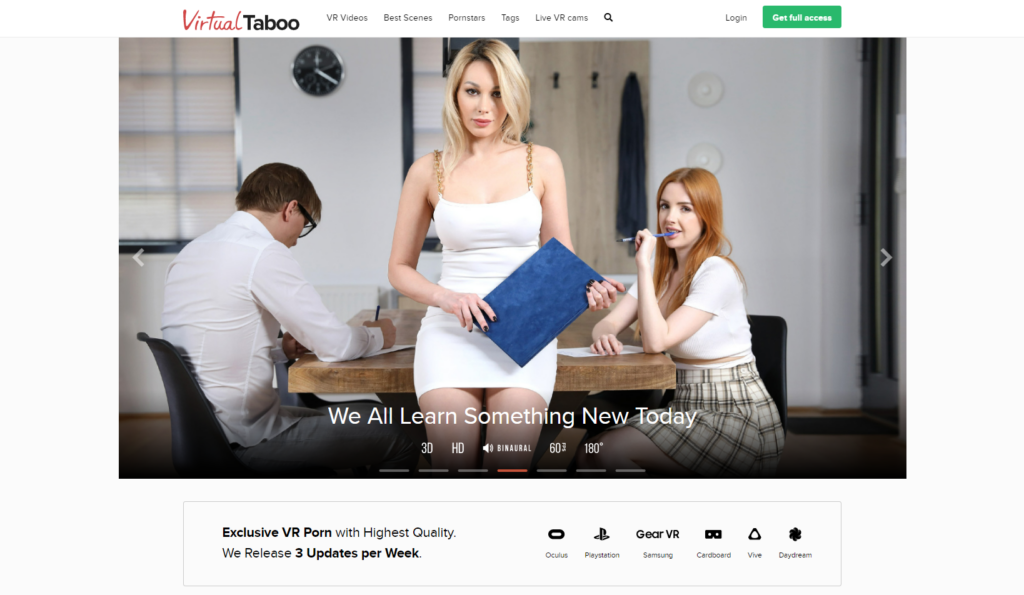 ⇒ Virtual Taboo (Review) is perfect for kink enthusiasts. Whether you're into BDSM, taboo scenarios, or something else entirely, Virtual Taboo has got you covered. Not only do they offer high-quality VR porn, but it's also one of the best sites for those new to the world of VR Porn. Their content is expertly crafted to immerse you in the experience entirely, and they make it easy for even VR novices to get started. However, be warned - it's hard to stop once you start!
How do I manipulate the videos on Google Daydream View?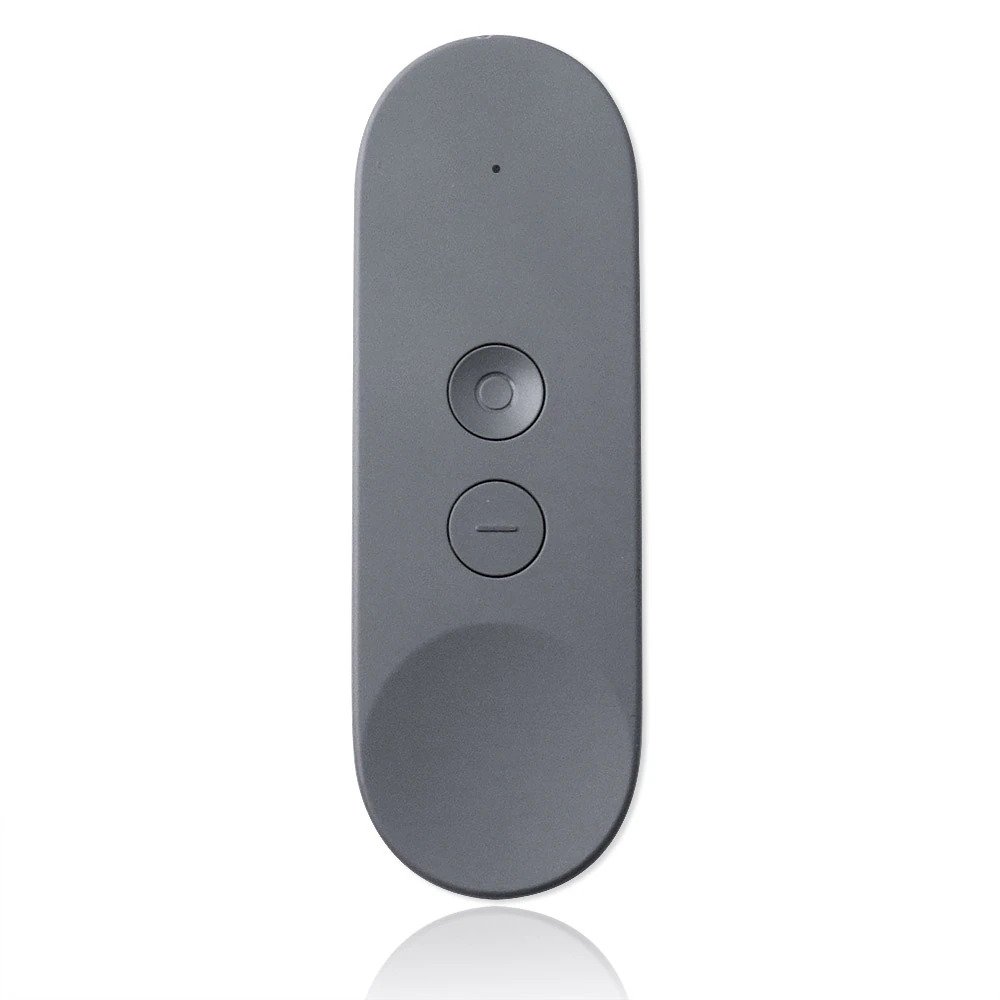 With the headset, you receive a controller as well. It's easy and intuitive to use, as it's practically just an upgraded Wii Controller. You can easily select menu items by just pointing and clicking and even use it as a steering wheel or wand to skip through videos, pause them, or recenter the view.
There is another way, though. All you need is a computer mouse and a female USB to male USB-C adapter (If you use Pixel, it comes in the box). Plug your mouse into the adapter and the adapter into your Pixel, and that's it! You now have a high-tech, cardboard-style clicker! With this setup, you can fully control your VR video-watching experience. Simply use the video controls on your mouse to skip through scenes, pause the action, and recenter your view for the ultimate immersive experience!
Is there free VR Porn for Google Daydream View?
If you want the ultimate VR porn experience, don't waste your time on freebies. They might look like a good deal, but their low quality will ruin your mood. Sure, you can try your luck with free videos, but all you'll get is blurry visuals that'll spoil the fun. 
Instead, go for top studios that offer affordable and confidential subscription options. These guys know what they're doing and provide you with the highest quality videos with at least 5k resolution. Plus, they value your privacy and make sure you can enjoy your fantasies without anyone noticing. In addition, their subscription fees are transparent, so you won't get any nasty surprises. And you won't break the bank either, as most offer monthly subscriptions for less than 15 bucks.
Conclusion: Do we recommend Google Daydream View?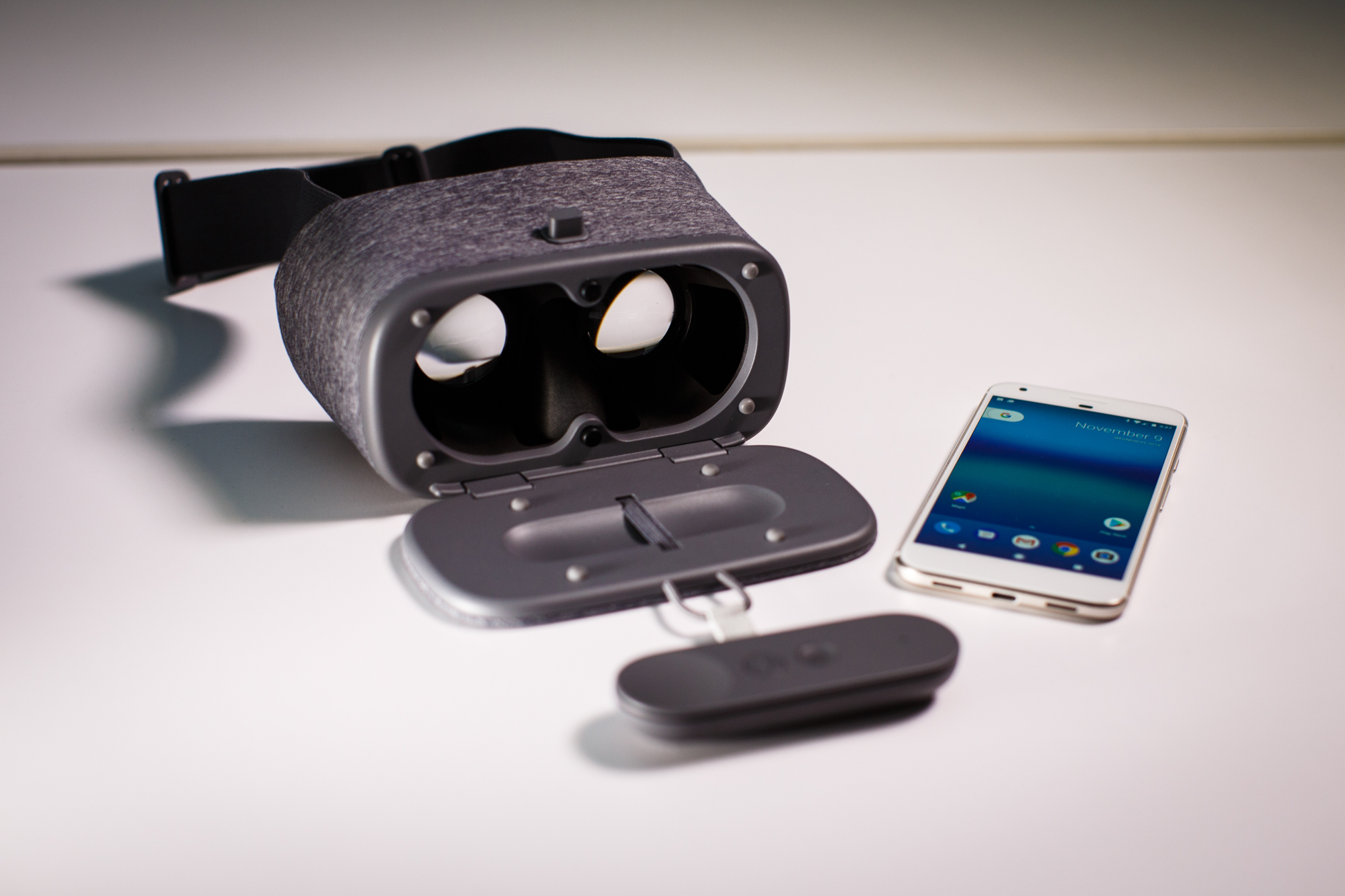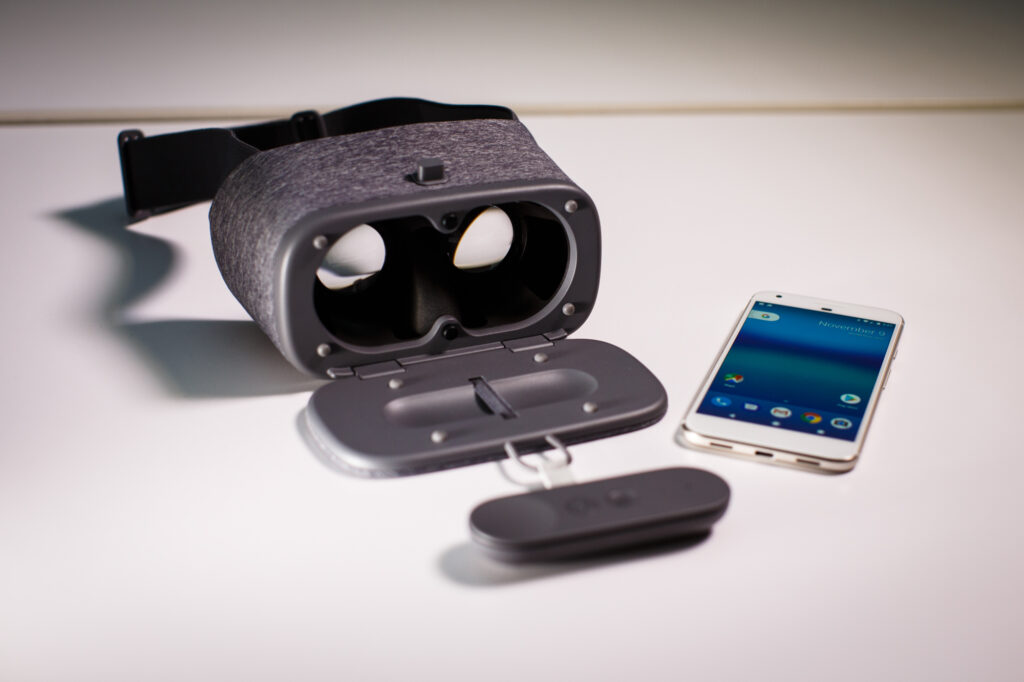 Google Daydream has disadvantages, especially if compared to modern VR headsets. Still, VR Porn on Daydream looks great. The lenses are high quality, so you need to find a good VR Porn Site, and you'll be good to go!
Overall, Google Daydream can be a good choice if you are looking for a budget-friendly option for watching VR videos and already have a compatible smartphone. However, consider investing in a more specialized VR headset if you want a more immersive and versatile VR experience.