To watch VR videos with Google Cardboard, you will need the following:
A smartphone, Google Cardboard headset, and a VR video app (Cardboard is our recommendation)
Open the VR video app on your smartphone.
Find a good VR Porn site and subscribe. We recommend

⇒ VRPorn.com (Review)

- This is the world's most visited VR Porn Site, AND they are currently having A SALE!
Find a video you like, press the VR Button and play the video.

Put your smartphone into the Google Cardboard headset.

Have fun!
Note: Streaming is the easiest method to watch VR Porn. However, it's also bandwidth-intensive and requires a very stable Internet connection. It also takes away from the video quality.
For Android users (Download Google VR Services); for iPhone users (Download Mobile VR Station (paid) or Rad TV/Littlstar (free)).
Go to your favorite VR Porn Site. If VRPorn.com isn't your cup of tea, check out our list of ⇒ the best VR Porn Sites out there! They all offer TOP-NOTCH content safely and anonymously. 
Find a video you like and download it (Either directly on your phone or transfer it from your computer (For iPhone users, transfer via iTunes)).
Open the VR video player app you downloaded and select "Cardboard" or "VR" mode.

Play the video you chose.

Put your phone into the Google Cardboard and enjoy!
Note: Downloading is the best way to watch your VR Porn videos if you want high graphic quality. VR videos are usually bigger than regular ones, so make sure you have enough free space.
Is Google Cardboard good for VR Porn?
Google Cardboard is the cheapest and easiest option for watching VR Porn! All you need is your smartphone, which you probably already have. So if it's an iPhone 5, newer, or Android 4.0 or higher, you're good to go!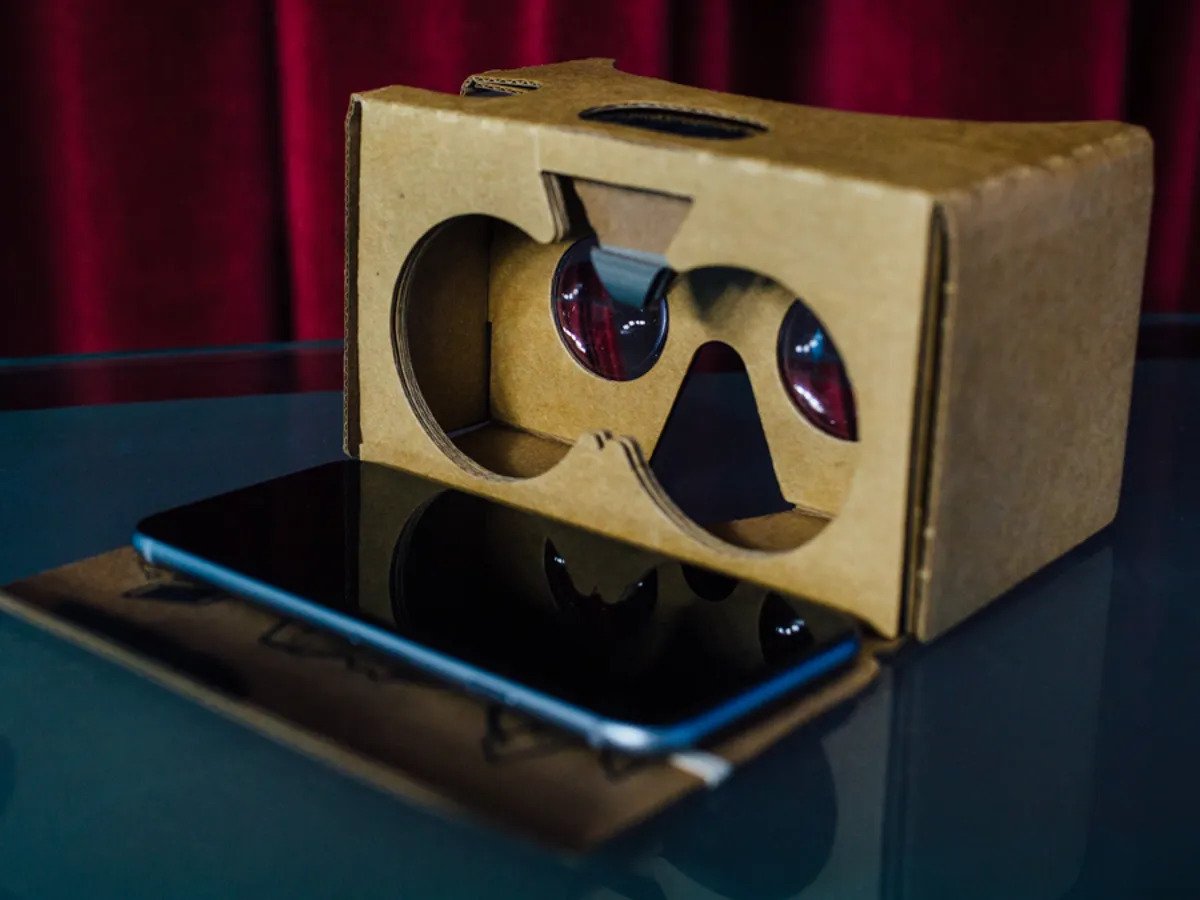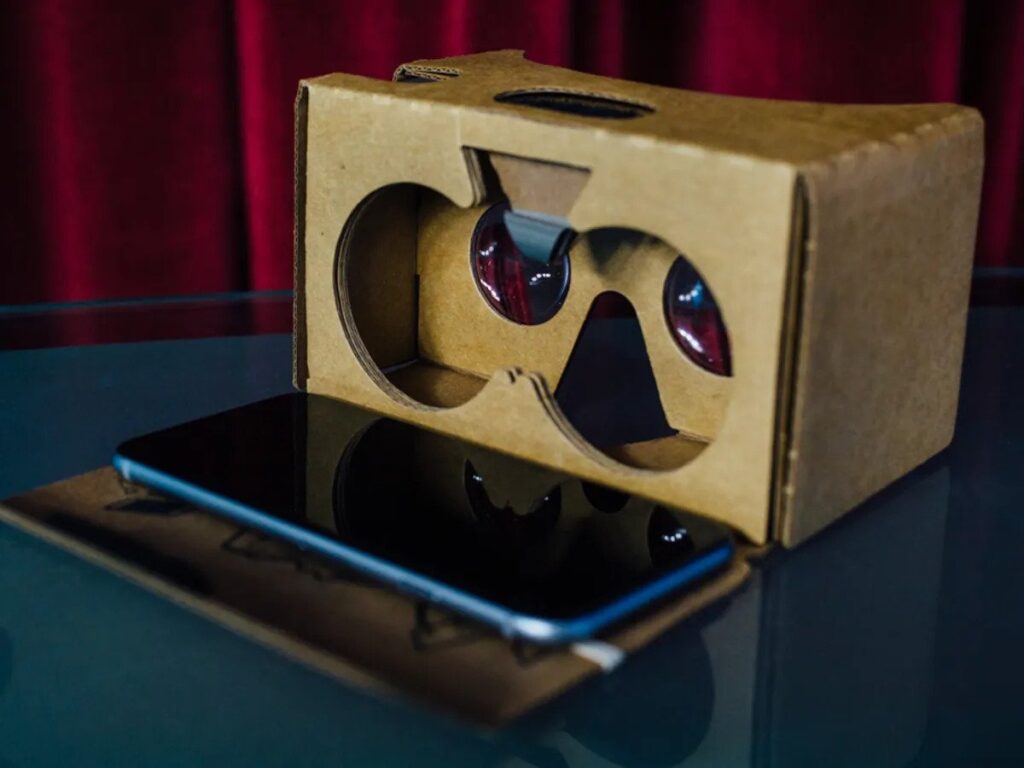 Cardboard headsets are highly portable, making them perfect for on-the-go use. They're lightweight and easy to handle, so you can take them anywhere. You can stream movies directly from your favorite sites and even get a Cardboard headset for free (only if you live in the USA) if you subscribe to ⇒ BadoinkVR (Review)! While the quality may not be as good as higher-cost alternatives, it is still enough to experience full Virtual Reality. Additionally, all VR porn sites offer streaming for your smartphone!
One of the main drawbacks of the Google Cardboard is its usability. To use it, you need to start the video beforehand; after putting it in, you can't control it. If you need to skip forward, you must take your phone out again. Alternatively, you could buy a Bluetooth controller. Another drawback is the device's built-in tracking. Since it uses your smartphone's tracking, moving your head takes time for the video to adjust, which is annoying. Finally, you'll need a smartphone to use it, and the quality of the experience depends on the smartphone you use.
Where can I find the best VR Porn for Google Cardboard?
There are some exclusive benefits to consider here. First, the download size of the files is small, which means you can store more content on your device.
Finding the best VR porn for your Google Cardboard headset is similar to finding it for any other headset.
1. VRPorn.com - The most visited VR Porn site


⇒ VRPorn.com (Review) - These guys have all the top VR porn scenes from the best studios around. But wait, there's more! They've also included a massive VR porn games pack to take things up a bit. With these games, you can fine-tune your VR experience and make sure you're getting the most out of your investment. I mean…
2. VR Bangers - The best 8K VR Porn!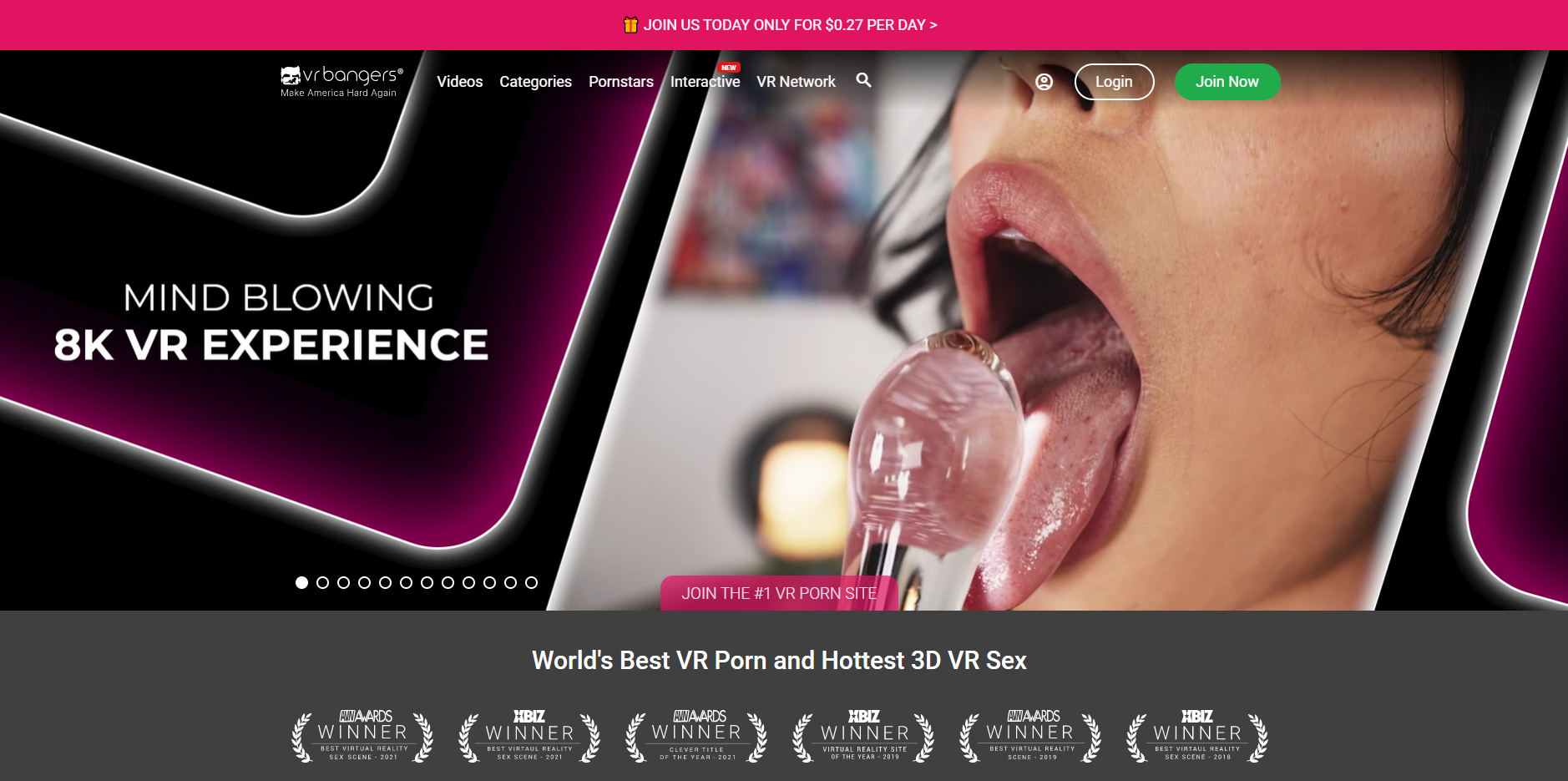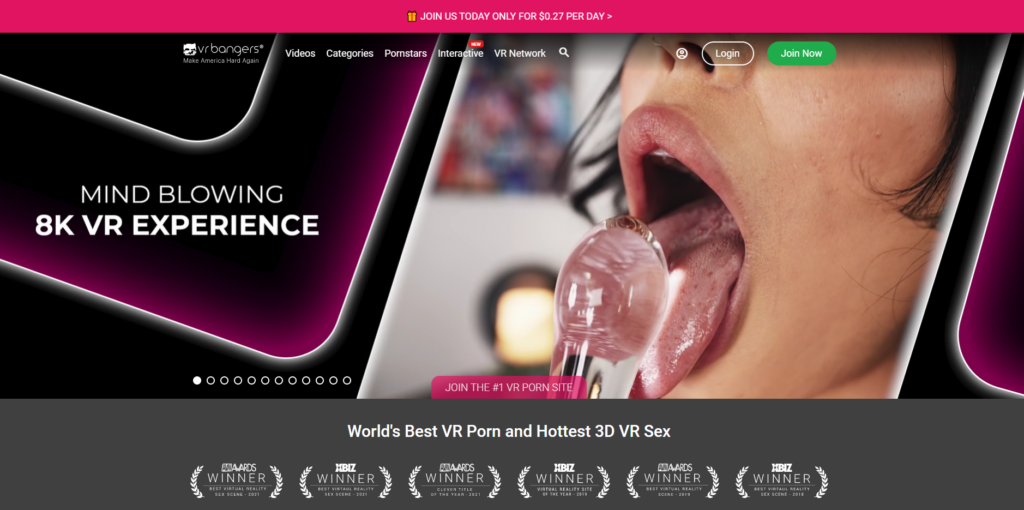 ⇒ VRBangers (Review) is one of the most famous VR Porn Sites out there - for a reason! Their collection of full-length VR porn videos is seriously impressive. Plus, they release new videos twice a week, so you'll never run out of options, AND you can download their entire library for the price of just one subscription! Neat, huh?
3. VirtualRealPorn - Best value for money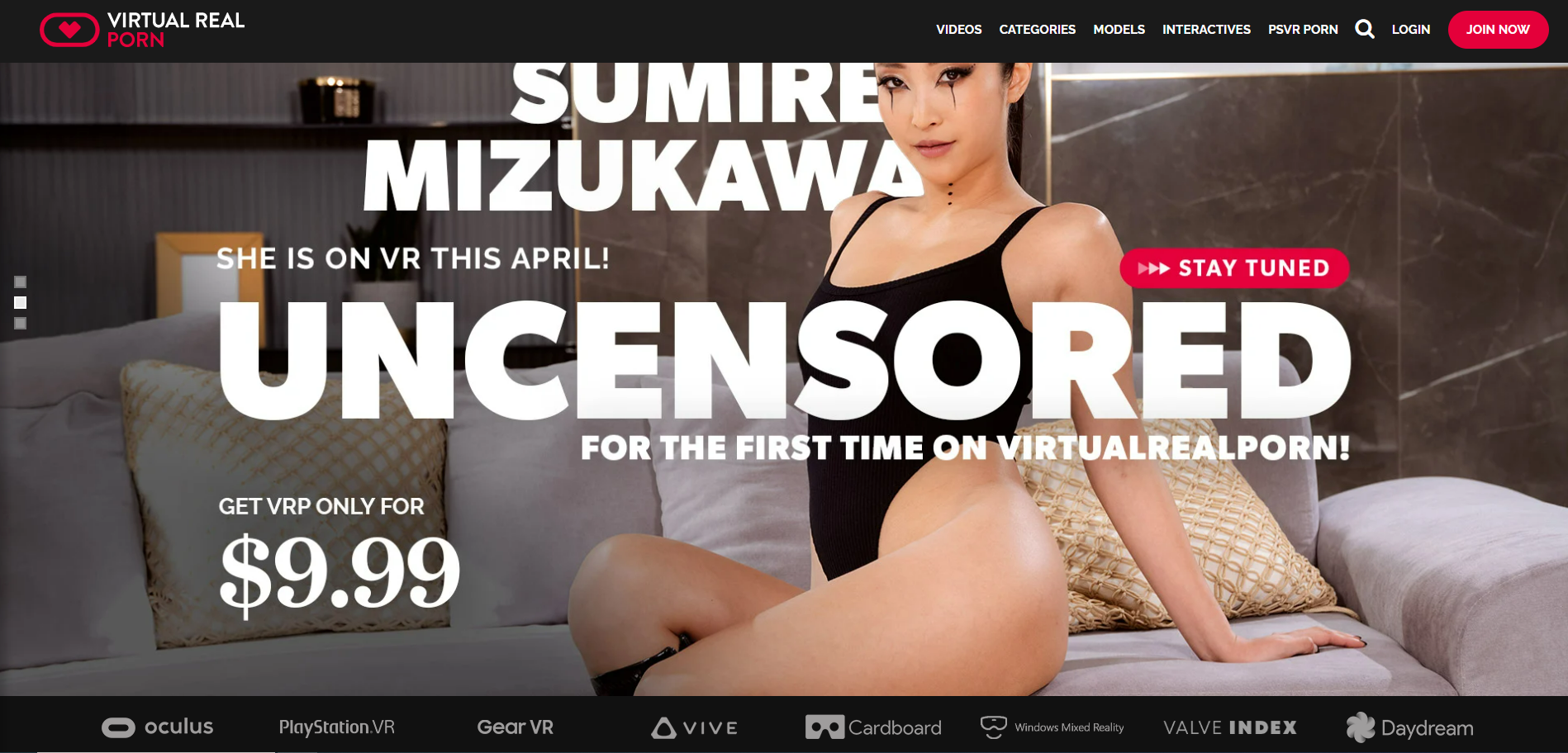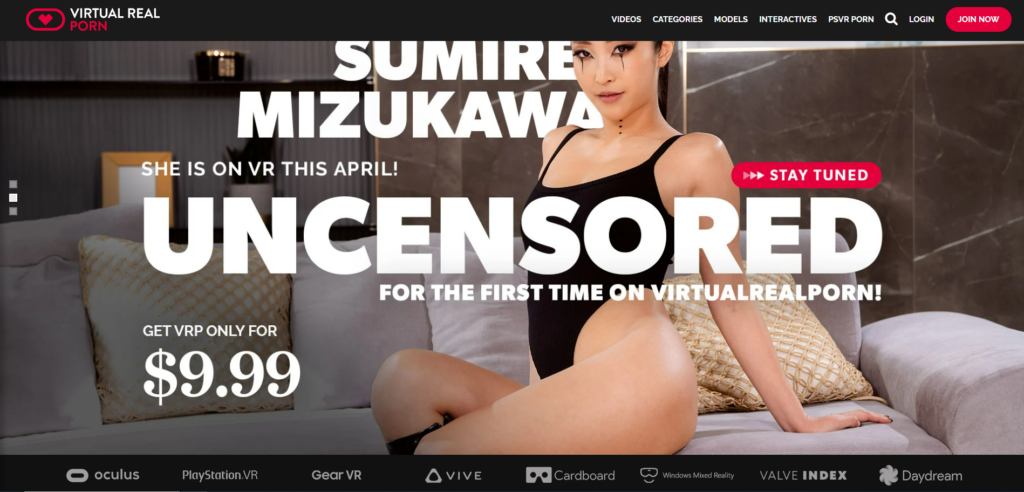 ⇒ VirtualRealPorn (Review) offers incredible value for your money! These guys are always pushing the envelope with their content, so you're guaranteed a unique experience you won't find anywhere else. Whether you're into something a little tamer or prefer some hardcore action, VirtualRealPorn has got you covered. And they always manage to put their unique spin on things, so even the most common themes feel fresh and exciting. Seriously, they even make Christmas feel extra memorable!
Is there free Google Cardboard VR Porn?
If you want to experience good VR Porn, avoid the free stuff. Only the big shots in the adult industry can afford to make these videos, and the camera set itself can cost around 20k bucks! So, it's only fair to pay and play. That's why there are only a few world-class VR porn studios out there. But with these studios, you don't have to worry about payment and privacy issues! You can use any email or name you like, and they won't appear on your billing statement. I've tried and tested almost all of the big VR Porn studios, and it's all anonymous and safe! 
If you spend enough time browsing the Internet, I'm sure you'll find some free VR Porn videos, but their low quality will waste your time and ruin your mood. Never compromise on quality!
Are there any VR Porn games for Google Cardboard?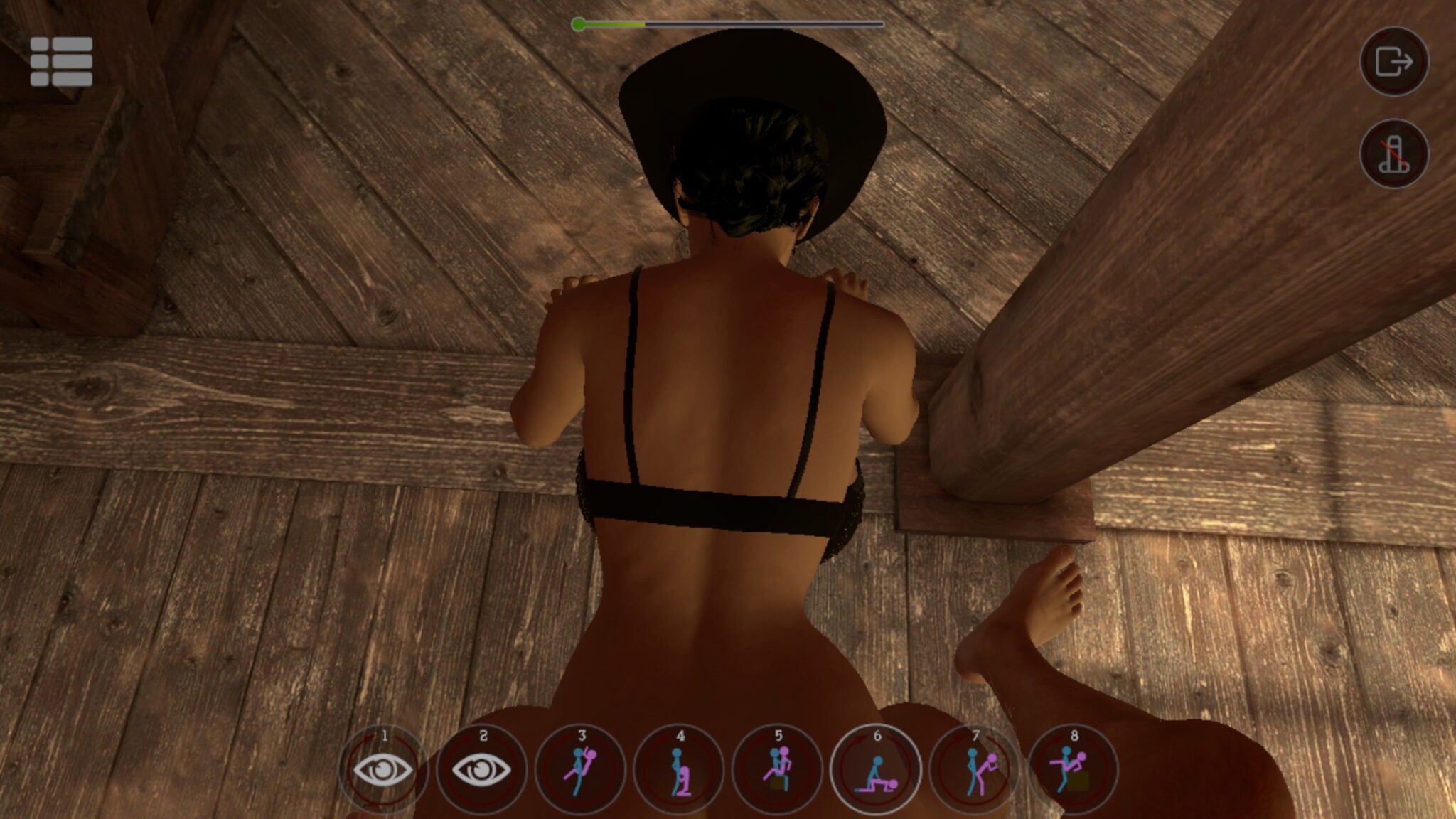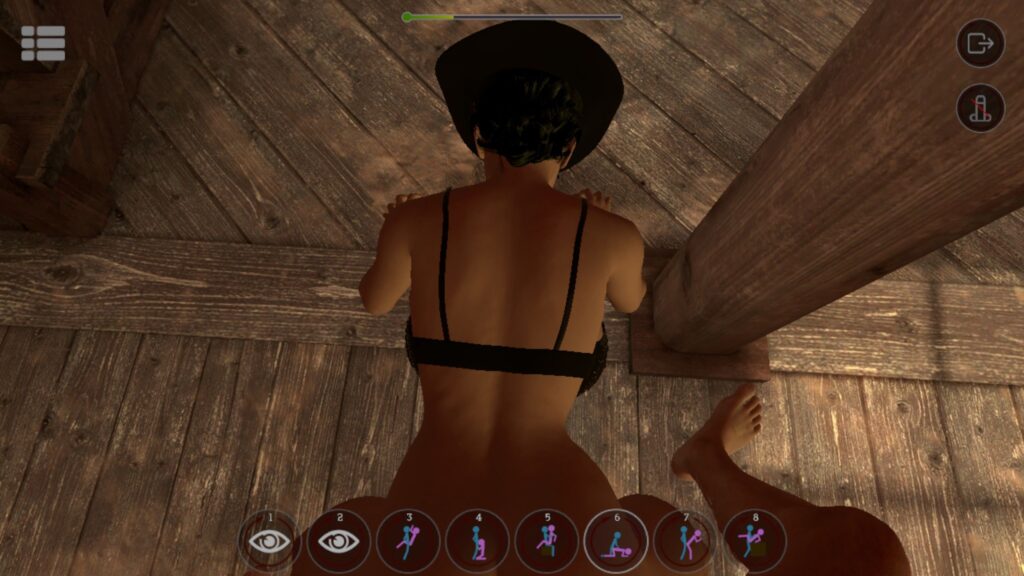 There are a lot of VR Porn Games you can play on your smartphone. My first choice is always ⇒ SinVR (Review). It's an insanely immersive VR sex simulator that takes you on a wild ride through your deepest desires in a fully interactive, 3D digital world. With SinVR, you can experience all sorts of steamy scenarios, from getting down at interactive strip clubs to turning up the heat at virtual sex parties or even engaging in role-playing. Of course, if you have already played SinVR, check out our list of ⇒ the best VR Porn Games out there!
Also, subscribing to VRPorn.com is always a good choice if you like VR Porn games. As a part of their Premium pack, they offer a great collection of browser and PC games ALONG with a TON of incredible videos! For the price of one subscription (The amount of money you would spend on a fancy cup of coffee and a slice of pizza)! I mean...
What's the right Cardboard headset for my smartphone?
There are Cardboard headsets that are specifically made for your phone and offer a more stable experience. They're a bit more expensive, but they are worth it. The straps attach securely to your head, and your phone fits snugly in the headset, so you can look around without having to readjust it all the time. But here's the thing, take your time to find the right Cardboard for your smartphone. And, if you're using a Samsung Galaxy S6 or higher, don't bother with the Cardboard. Instead, go for the ⇒ Samsung GearVR (Review), which has a built-in tracking system and is specifically designed for Samsung smartphones.
Ultimately, it only matters a little which Cardboard you choose, as long as it fits your phone. However, to really enhance your experience, I recommend investing in a Bluetooth controller. Many options are available, and they allow you to control the video you're watching without taking your smartphone out of the headset.
Conclusion: Do we recommend Google Cardboard?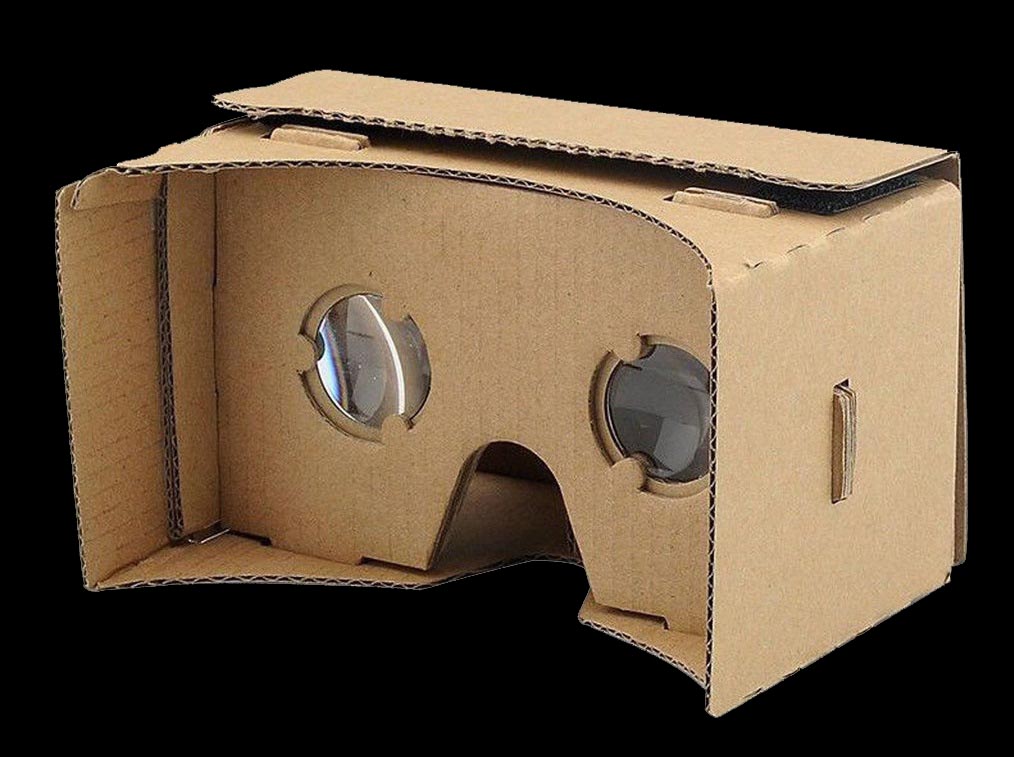 Google Cardboard and its alternatives offer a cheap way to dive into Virtual Reality. However, when it comes to finding good Google Cardboard porn, you're spoilt for choice. You can choose from all providers; there's no need to look for anything special. However, one thing we recommend is looking for the ability to stream. It'll save you a lot of space on your smartphone if you don't have unlimited disk space.
But, if you're willing to invest some money into a higher-quality experience, we suggest going for the ⇒ Oculus Quest (Review) or the ⇒ Valve Index (Review).