You will need a PC to watch VR Porn with the HP Reverb G2, as it's not a standalone headset. 
Find a good VR Porn Site and subscribe! We recommend ⇒ VRPorn.com (Review) – It's the world's MOST VISITED VR Porn Site! For a reason! Plus, they are having a sale at the moment!
Download and install a VR video streaming app on your PC. We recommend ⇒ Virtual Desktop.
Connect your HP Reverb G2 to your PC.
Open the VR video streaming app and connect it to your VR headset.
Navigate to VRPorn.com, find a video you like and click on it to start streaming.

Have fun!
Note: Streaming is the easiest way to watch VR Porn, but it's also very bandwidth-intensive, so make sure you do this only if you have a stable Internet connection. Also, streaming takes away from the video quality.
Go to your favorite VR Porn Site! If VRPorn.com is not your cup of tea, check out our list of ⇒ the best VR Porn Sites! They all offer TOP-NOTCH content and a safe and anonymous service.
Find a video you want to watch and download it (Download

at least the 5K version

for the best experience).
Install Virtual Desktop (or any other VR media player you prefer), or just use the built-in Media Player from Steam on your PC.
Connect your HP Reverb G2 to your PC.
Open your VR media player, and find and play the VR Porn video you downloaded.

Get ready to have your mind blown!
Note: Downloading is best if you care about the video quality! Also, you can watch your favorite VR Porn offline! However, remember that these videos can be huge, so make sure you have enough free space on your PC.
Is HP Reverb G2 good for VR Porn?
Like the ⇒ Valve Index (Review) and ⇒ HTC Vive (Review), the Reverb G2 is a tethered headset. This means you'll need a high-end PC to unlock its potential fully. But here's the great thing: unlike the ⇒ Oculus Quest (Review), you won't have to worry as much about storage limitations!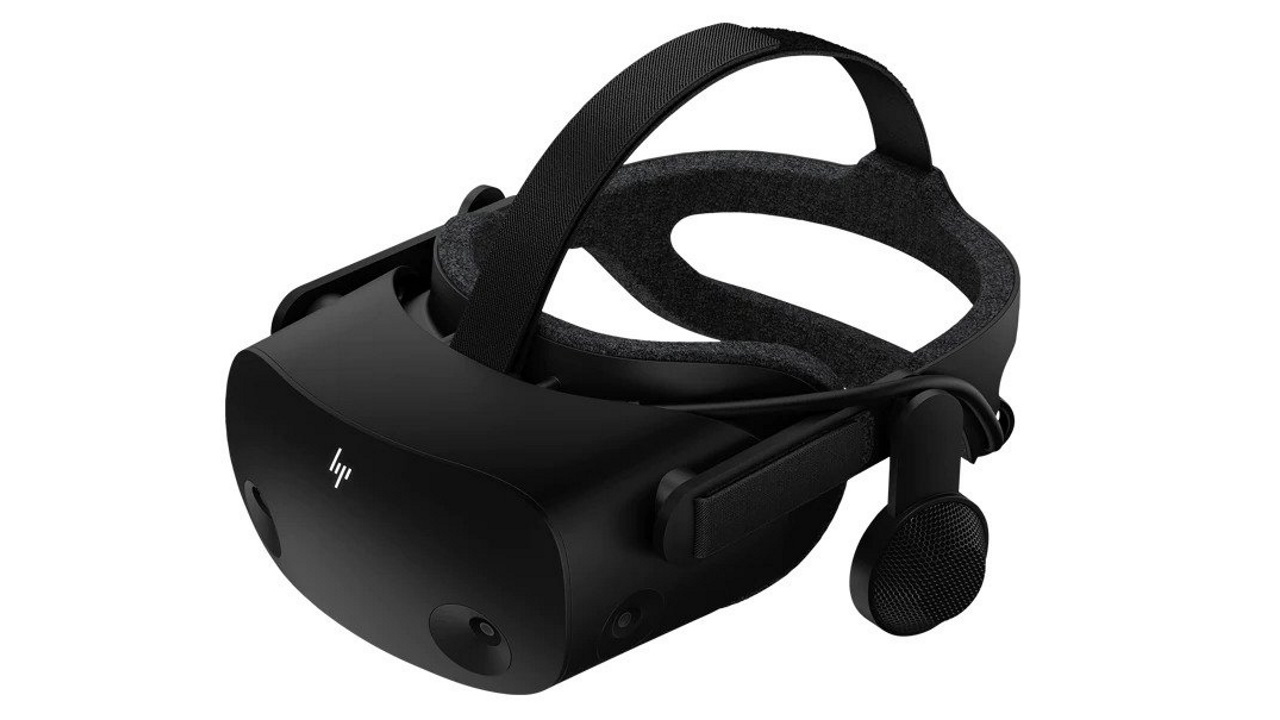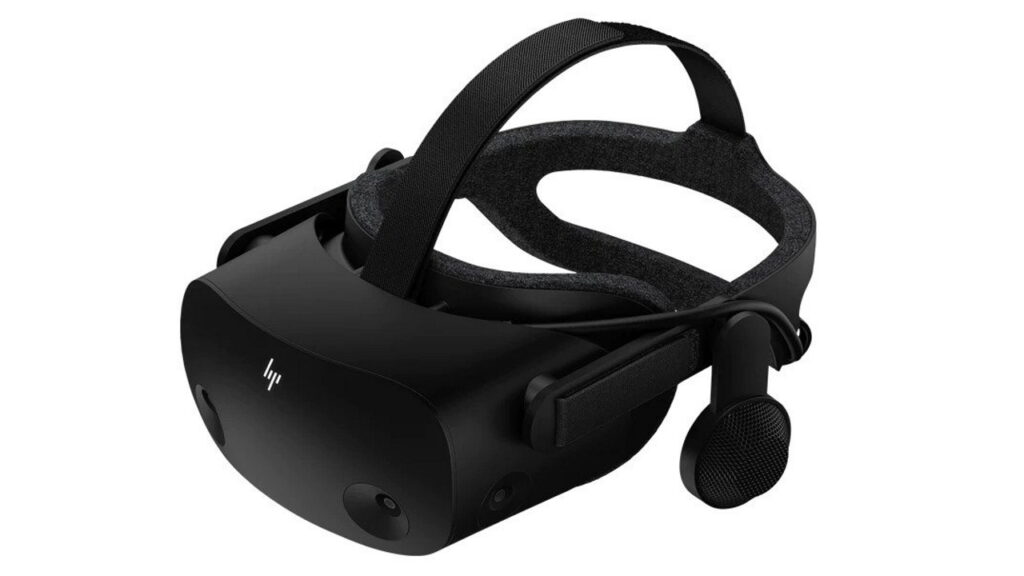 The Reverb G2 VR headset is simply incredible for watching porn. With every scene, you get to experience the ultimate level of immersion, thanks to its binaural sound system. Regarding resolution, the Reverb G2 is a real treat for your eyes. With a whopping 2160x2160 per eye, you can enjoy all your favorite HD VR porn scenes in the best possible quality. And there are some sites out there that are really pushing the boundaries of resolution. ⇒ VR Bangers (Review) and ⇒ WankzVR (Review), for example, have been releasing some super high-resolution videos lately. We're talking 5K, 6K, and even up to 8K VR porn movies. 
The Reverb G2 has four built-in cameras, which allow for inside-out tracking. Two of these cameras are positioned on the sides of the headset. This makes it much easier for the headset to track your movements while playing games and moving your arms around. 
Although the Reverb G2 was initially designed for gaming, it has proven to be an incredibly versatile option for all kinds of VR activities. Speaking of gaming, I made a list of ⇒ the best VR Porn Games out there; make sure you check it out! And when it comes to watching VR porn, I can't recommend it highly enough.
Where can I find the best VR Porn for HP Reverb G2?
1. VRPorn.com - The best VR Porn site!


⇒ VRPorn.com (Review) - This site has got it all! With the hottest studios uploading their videos to this BEHEMOTH of a VR Porn site, you'll never run out of that sweet, steamy VR action. And if you're looking to take things up a notch, their ⇒ epic collection of VR porn games is sure to satisfy you. With these games, you can customize your VR experience to fit your every desire, making sure that you're getting the most bang for your buck. You know what to do!

3. Czech VR - The hottest Euro models in 8K!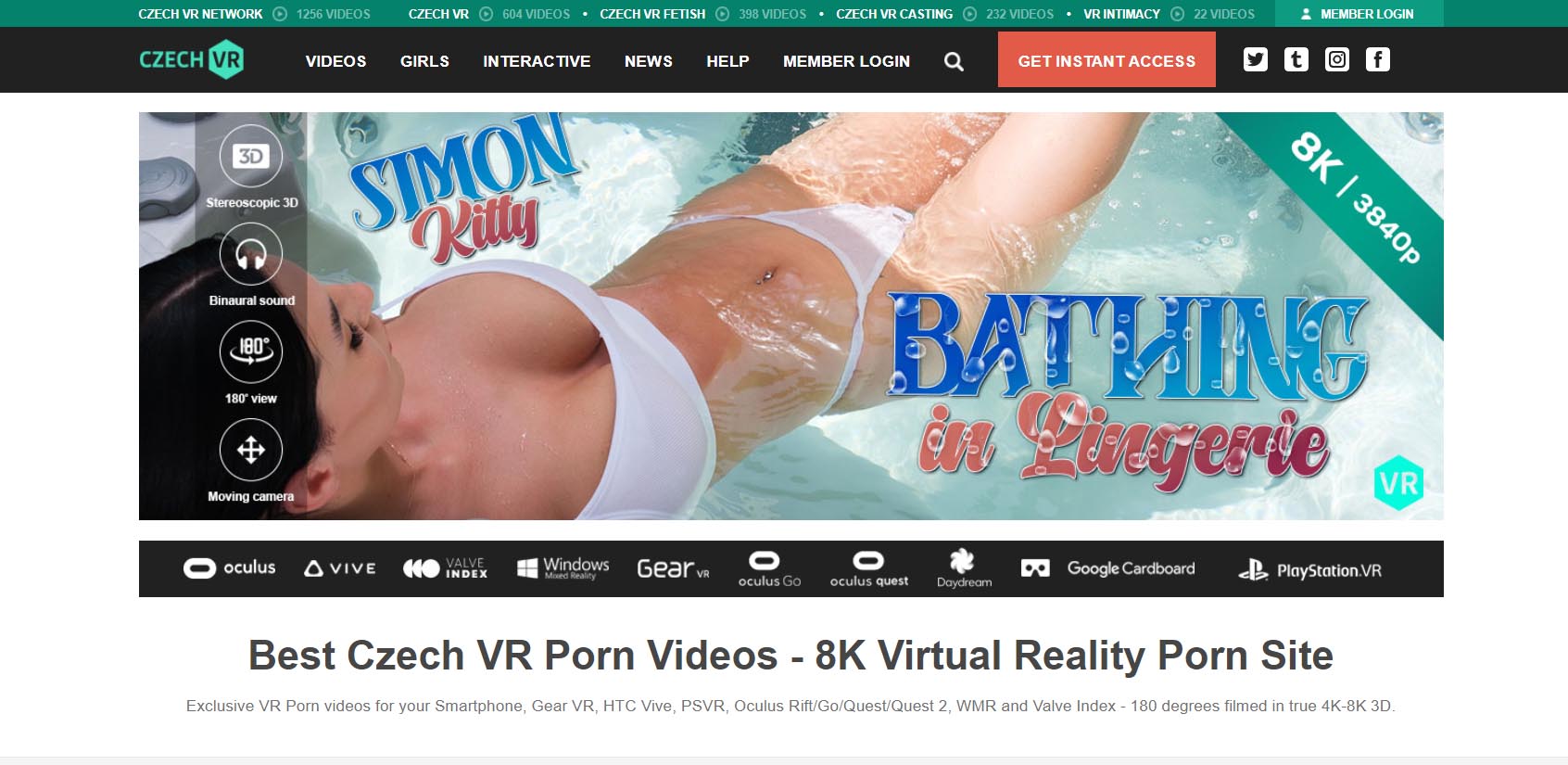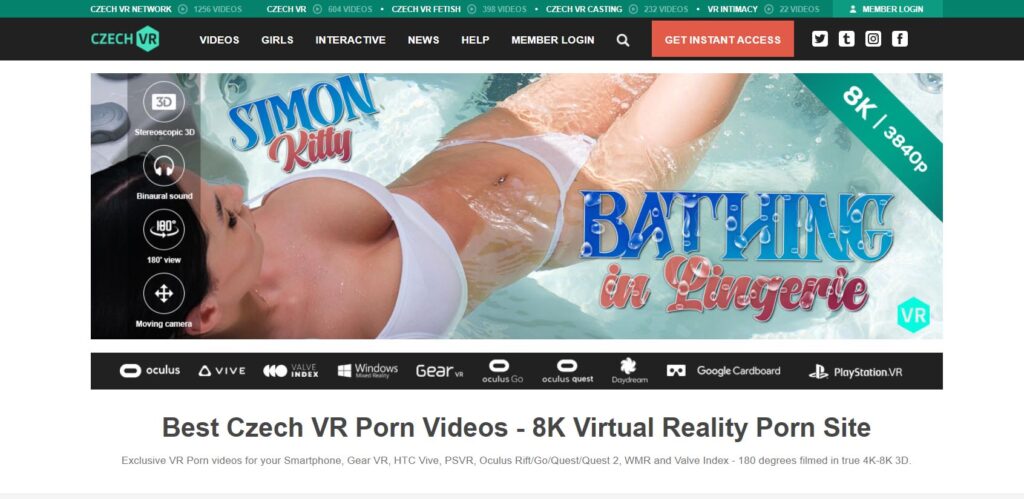 ⇒ Czech VR (Review) is one of the most successful and popular sites in VR porn! This studio has been around for ages, and they know how to deliver. With incredible graphics and an immersive experience, you'll feel like you're right in the action. So why wait? 
3. BaDoinkVR - Pornstars at their finest!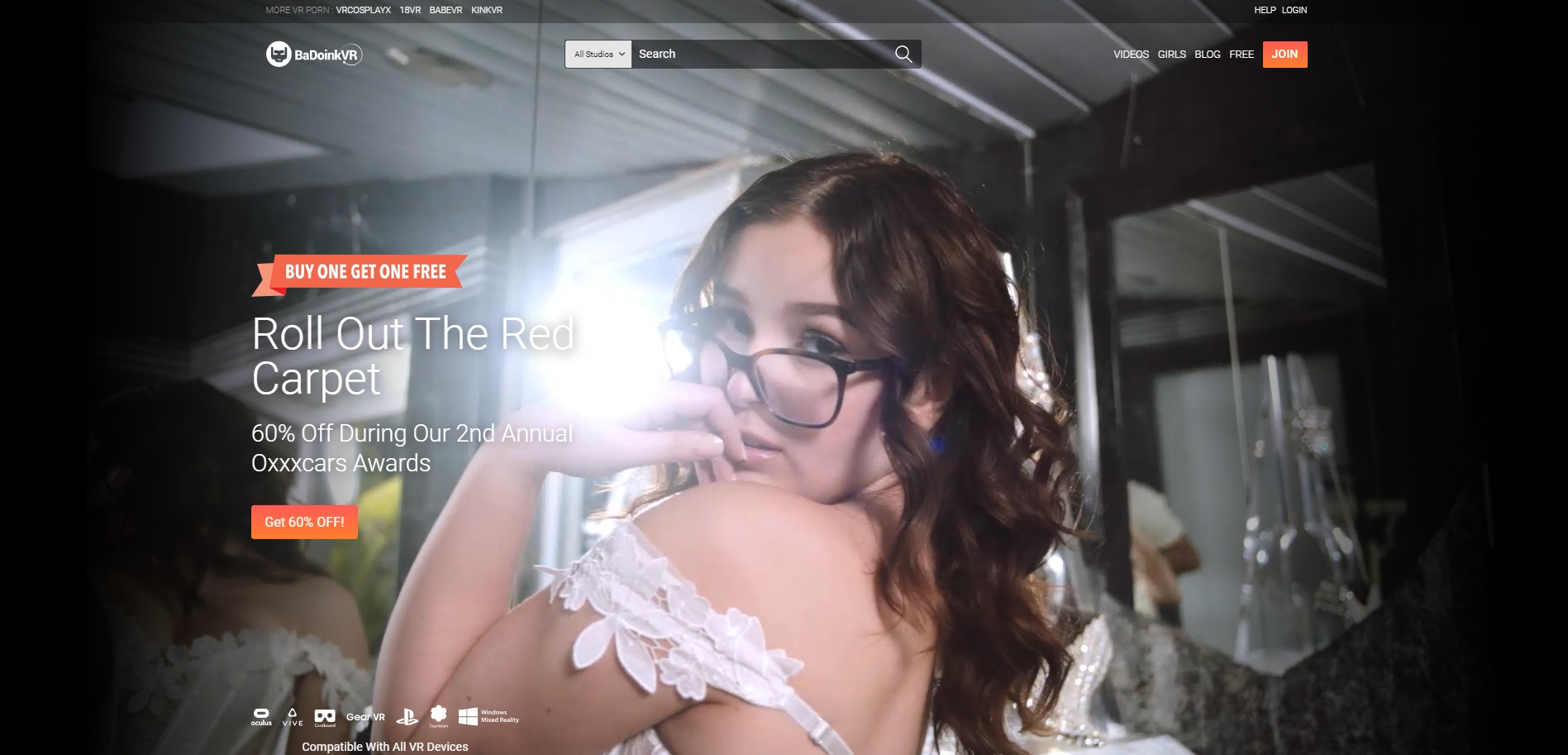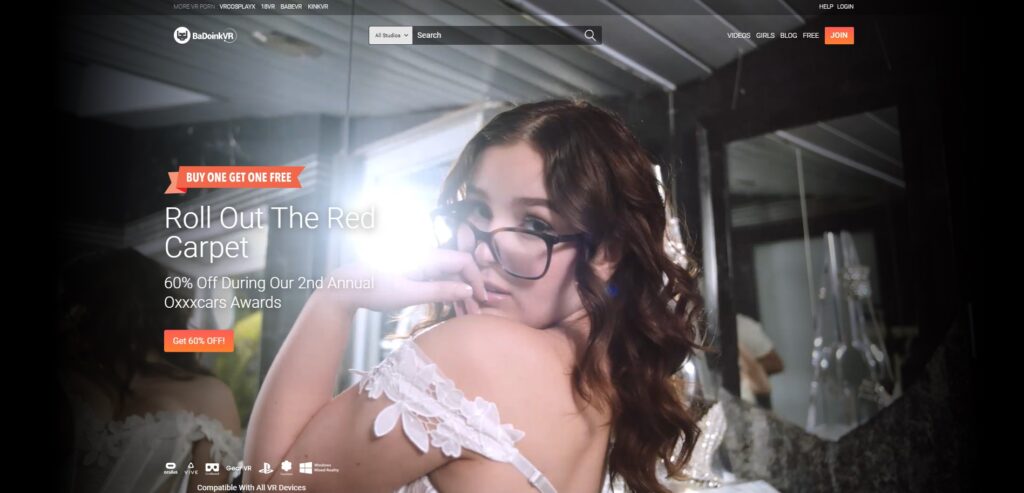 ⇒ BaDoinkVR (Review) offers some of the most diverse VR porn videos around! As one of the first VR porn studios, they've been around for a while, and it shows! BadoinkVR never fails. With pornstars that'll make your heart race and 7K quality that'll blow your mind, you won't want to miss out. 
Are there any good VR Porn Games for HP Reverb G2?
HP Reverb G2 is the perfect headset for all you adult gamers! There are tons of fantastic VR Porn Games out there, but the ones that kept me playing the most were games like ⇒ Holodexxx (Review), ⇒ MirageVR (Review), and ⇒ Adult VR Game Room (Review). And, as this is a tethered VR headset and requires the use of a PC, you can find all these games and more on Steam! Also, did I mention that you can get ALL these games and more PLUS an amazing collection of THE BEST VR Porn videos for the price of just one subscription at VRPorn.com? Well, you're welcome.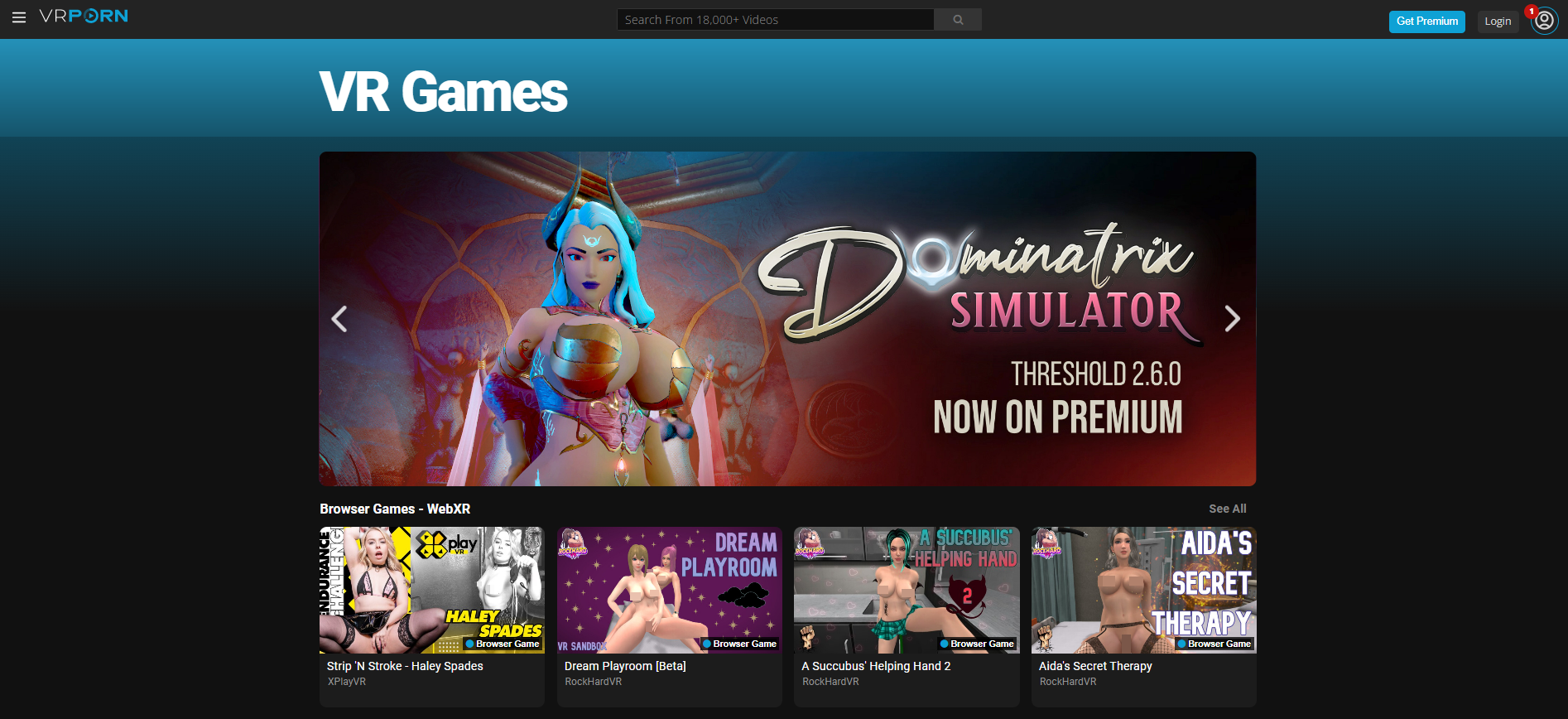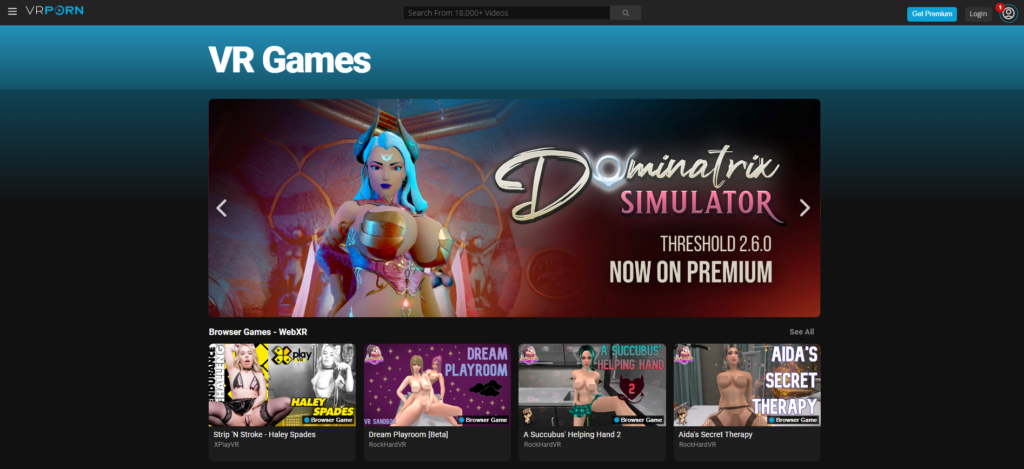 With its top-of-the-line technology and powerful PC requirements, the Reverb G2 ensures high-quality graphics and smooth performance that will blow your mind. In addition, its advanced controllers and precise tracking system guarantee a fantastic experience that you will remember.
Conclusion: Do we recommend HP Reverb G2?
The HP Reverb G2 is excellent for VR Porn video watching and gaming! With crystal-clear resolution and an ultra-wide field of view, you'll feel right in the middle of the action. The headset's high-quality audio also adds a whole new dimension to your VR experience. And with its comfortable design and easy-to-use controls, you can play for hours without discomfort. Unfortunately, the headset is not for every pocket, as the price tag is high, but if you can afford it, it's one hell of a ride!