Quick & Easy: Is Adult VR Game Room worth it?
High-quality models
Amazing characters
Great VR optimization
Single-player and multiplayer
Great graphics
Complete freedom
Physics and graphics still need to be tweaked
There are a lot of porn games out there that offer various degrees of freedom. Adult VR Game Room offers such a high level of freedom and creativity it's really difficult to stop playing! On top of everything, the game is super hot! This game will make you cum in the blink of an eye, and it will keep you coming back for more! In a sea of adult VR Porn games, this one really shines! 
Strap in as we explore the insanely erotic world of Adult VR Game Room!
What kind of a game is Adult VR Game Room?
Adult VR Game Room is a 3D VR porn game that brings us a solo sandbox simulation similar to Virt-A-Mate (⇒Review). There's complete 3D freedom of movement and interaction in the game so you can forget all about those observation games where you don't really do anything. On the other hand, this means that you'll need controllers to play the game in any functional capacity.
Since it's a PC VR game, you can play it with any Meta VR Porn headset, HTC Vive, or Valve Index using your PC. On the other hand, if you don't have a VR headset, no worries, these guys thought about all of us! You can also play the game with a mouse and keyboard only. The game keeps all the VR features for the non-VR players, and the best one is definitely the Online Multiplayer (you can connect and play with both VR and non-VR players)!  The ACTOR possession, the ACTOR posing, the realistic physics… It's obvious that the developers worked hard to make this game available to as many people as possible! Appreciate it, thanks!
What are the graphics of Adult VR Game Room like?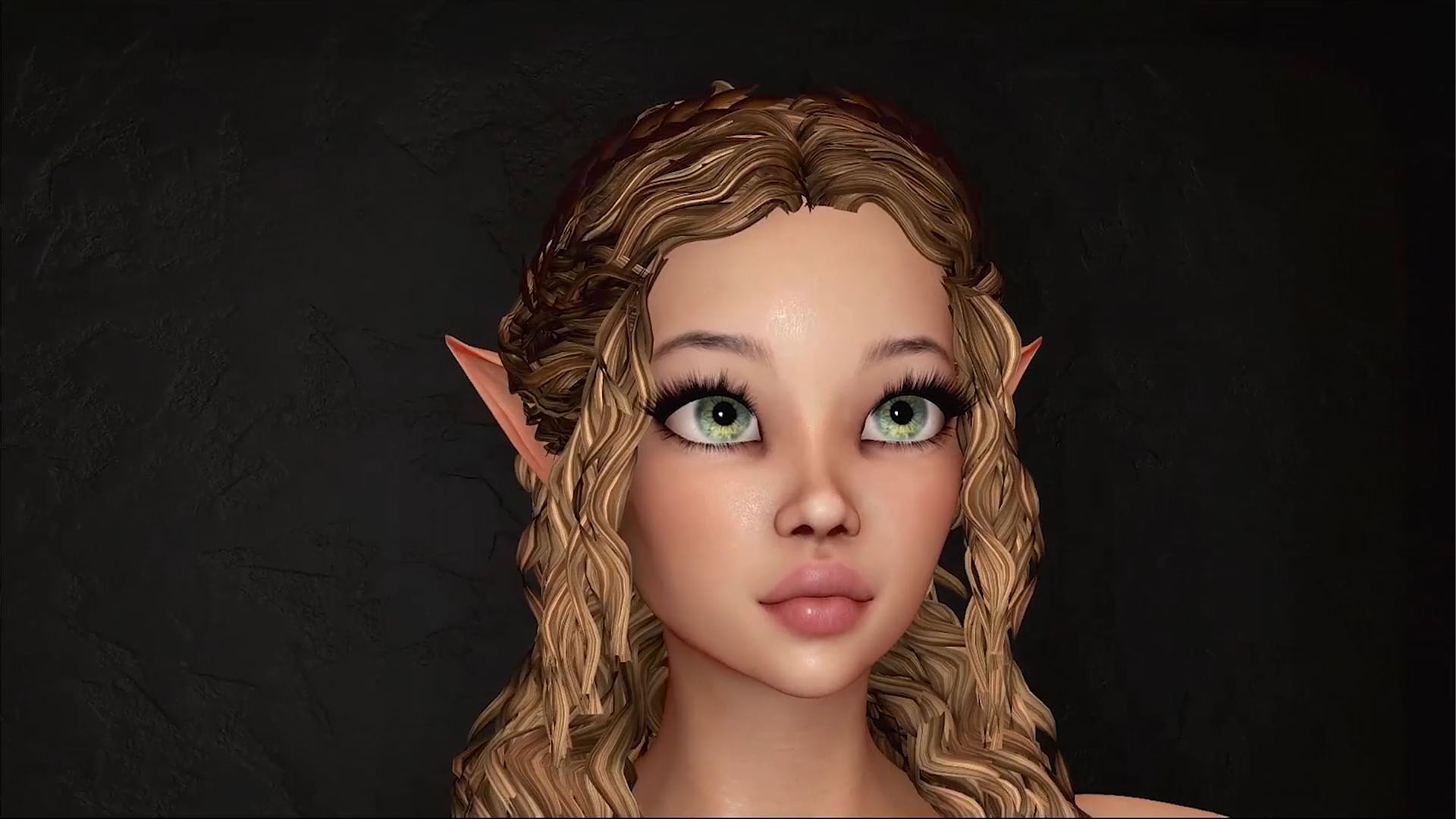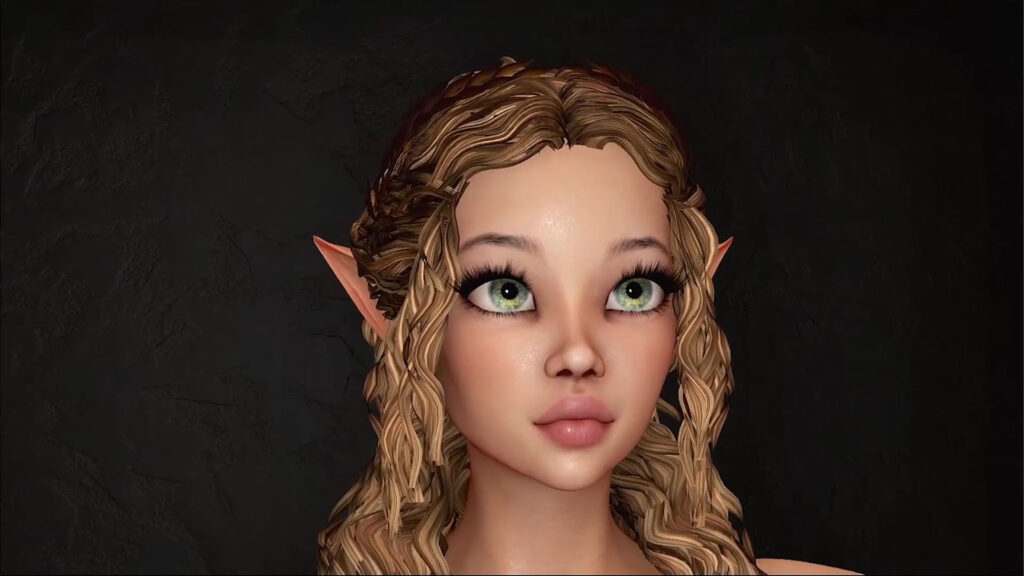 So far, the main graphics engine looks awesome! Jiggly physics and realistic bodies is what it's all about here! As always, there are many things to work on and improve, but I'm sure the team behind Adult VR Game Room will rise to the occasion. Dedication and commitment are very evident, and I think the game will only move forward from this point. I love their tits jiggle and how the genitals look up close. It honestly makes you want to get a dildo (or whatever else you find arousing) and pleasure the hell out of that hot model you just posed. 
The graphics are great, and I felt really immersed and intrigued when I tested the game out. As I already said, projects like this usually need some time to reach their full potential (remember, it's crowdfunded) but even so, the graphics look amazing!
4.5./5 from me.
What kind of content does Adult VR Game Room offer?
Adult VR Game Room currently offers several environments that you can switch between and there's an interesting game mechanic that really makes you feel more in charge of the action. This also eliminates the need for loading screens and I love that! You're inside a room, floating over the scene, and you set up assets and environments by pressing buttons. Once that's done, you're free to jump into any of the environments you choose. Whenever you want to change anything, you can always go back to the floating mode. This makes the game feel so much more immersive!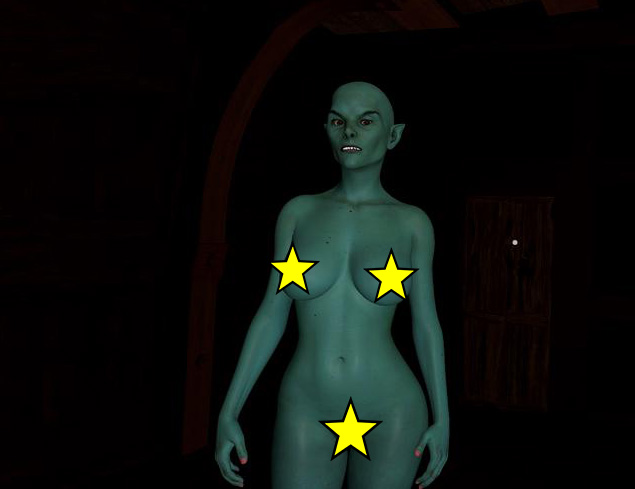 There isn't a huge number of environments but they are varied! I'm sure that the developers will come up with more of them down the line. So far, the main focus is on the models. And the models… well, they are something completely different! There's just so many of them! And all of them are fucking hot! I mean… from regular chicks with big tits or asses to goddamn monsters to whatever else you can think of! They've got it all and I guarantee you'll find something that'll give you a rock-hard boner!
4.5/5 from me here.
What is the story of Adult VR Game Room?
Adult VR Game Room has everything you could possibly want from a VR sex simulator! Basically, you manage a research laboratory in-game. Your take care of the equipment and resources in the lab, but that's not even the tip of the iceberg. The fun starts when you begin breeding your unique ACTORS (Artificial Cell Transmutable Organic Robots). In a word, you are making your own sex robots. You can interact with them, control them, fuck them, and do with them as you please. You can even become them and experience the action from their perspective! On top of everything, you can meet other players and share your creations with them in online Multiplayer mode. Think of it this way - you are a very kinky Dr. Frankenstein with zero limitations on the characters you can create (and fuck). I can't even count the number of times I came back to this game for a quick… ahem… session.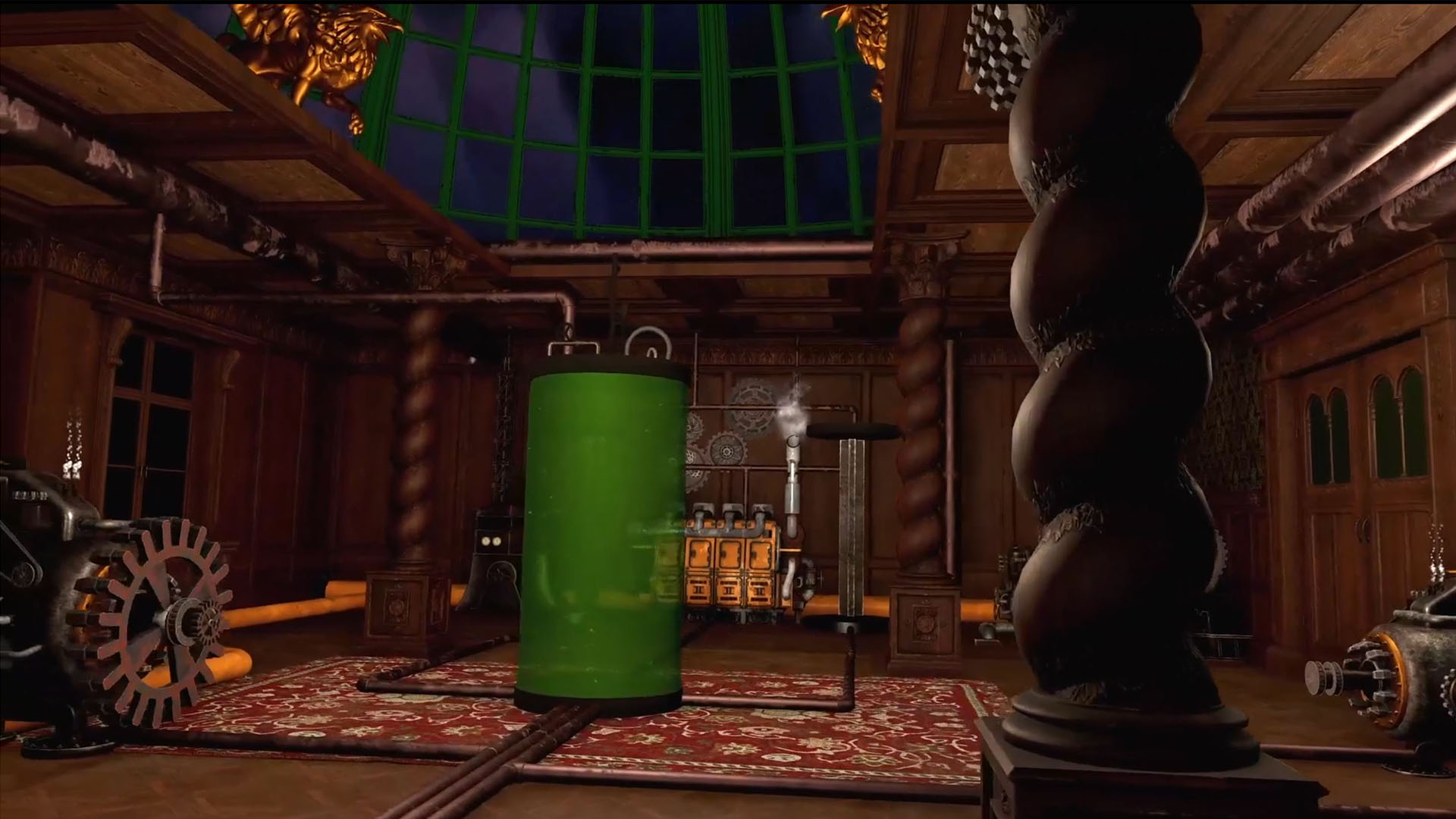 The story is amazing. It's really different from the classic approach that we usually get from these games. 
Great job, guys, 5/5 from me!
Is Adult VR Game Room an erotic experience?
You bet it is!
In a nutshell, you can do whatever the fuck you want, fuck whatever you want, whenever you want, and in whatever way you want! The game offers a ton of toys and other items you can use on these babes. Even the strangest items will fit in their holes, so feel free to let loose - it's all up to you. You can get really creative with this! One more thing - you are not limited to only one model. Make yourself an entire whorehouse if want. Who's to stop you?
5/5 from me - I got unusually turned on by this game (I discovered a couple of fetishes I had no idea were in me).
Is the interaction good in Adult VR Game Room?
Indeed it is!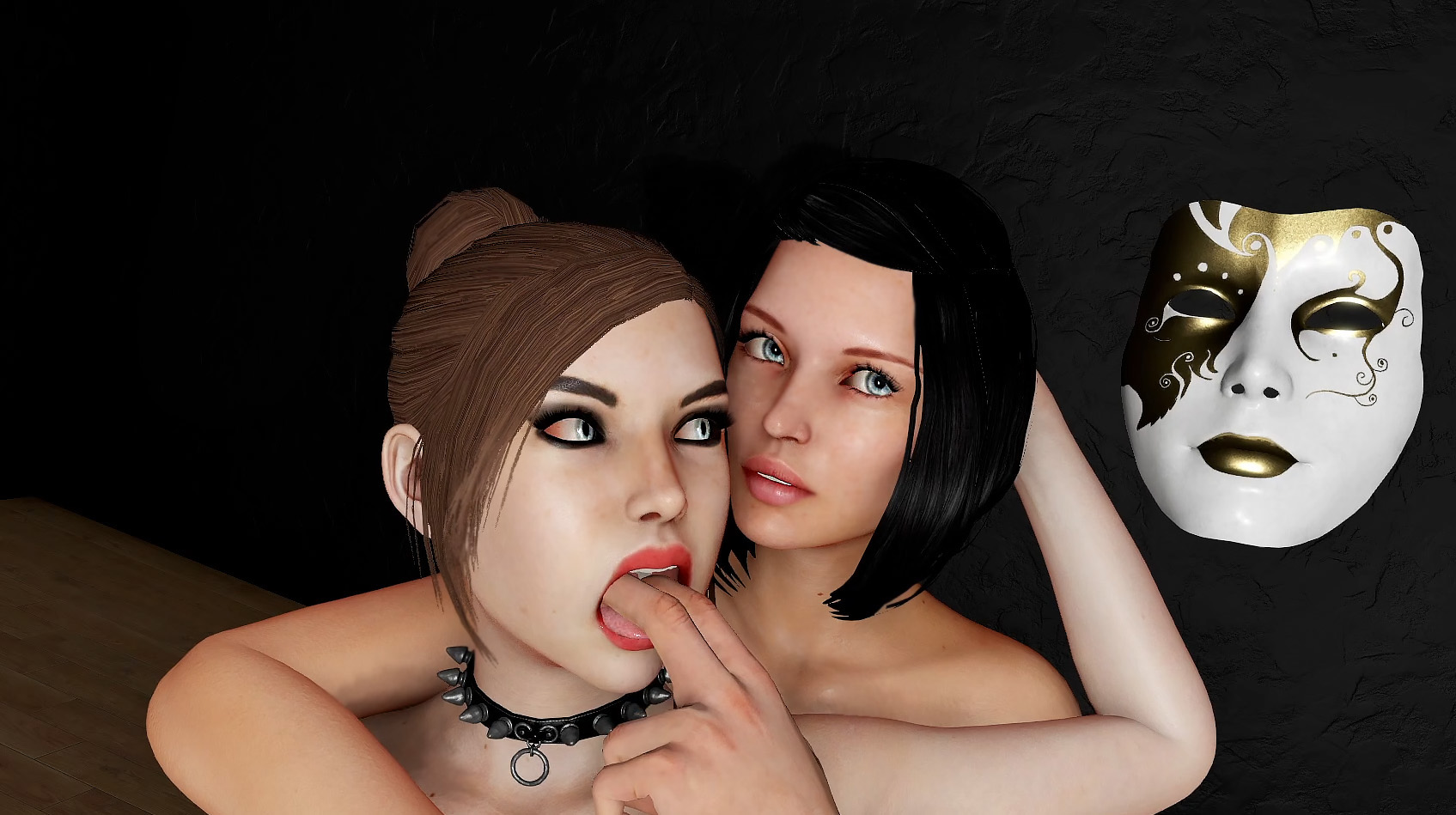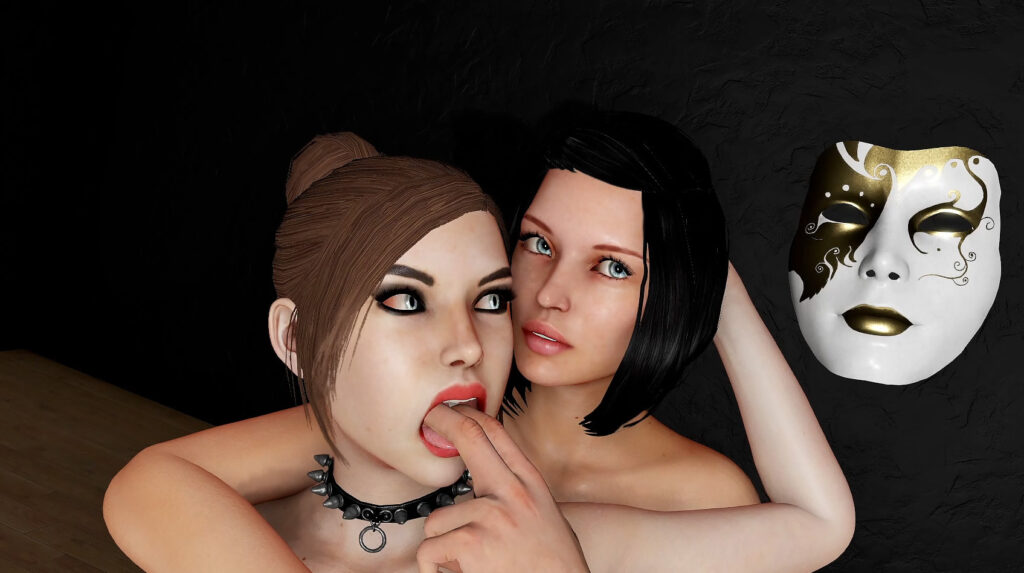 We already mentioned that you can possess a character, so you're a more significant part of the action, and sexy things are done to you instead. I love this. Not a lot of games offer this option and frankly, it feels like an entirely different game in this mode! It just gives you an entirely new perspective!  Also, you can interact with the environment in any way you want. Different sex toys to tease and penetrate are always at your disposal and you can quickly and easily grab any of them and just let the fun times begin.
The multiplayer mode is available but it's going to cost you $13 per month, which really is nothing when you consider the amount of freedom and fun this game can offer. The website has a free demo, but if I were you, I'd go for Patreon right away. It gets fun really quickly!
4.5/5 from me!
Conclusion: Is Adult VR Game Room worth it?
Bottom line, this is a fantastic game that is quite frankly really cheap considering the ton of fun you can have while playing it! Definite recommendations!
One thing I noticed is how open the developers are to user feedback. They update for bug fixes and other requested features immediately, trying to make the game playable for everyone. And they have a huge feature list that they're planning to add. Feel free to tell them what you need!
Adult VR Game Room: Our Summary
Pose THE HOTTEST human or fantasy characters in your SEX DUNGEON! There's complete 3D freedom of movement and interaction in the game so you can forget all about those observation games where you don't really do anything.