Quick & Easy: Is Lethal Hardcore VR worth it?
Great content
Hot-as-hell chicks!
Nice extras
Good audiovisual quality
Safe and secure billing
Could use a better model variety
Lethal Hardcore VR is all about turning our fantasies into mind-blowing ⇒ VR Porn Videos, with some seriously sexy and irresistible models in the mix.
Does Lethal Harcore VR offer good content?
Lethal Hardcore VR isn't sticking to one particular niche! They want to please a ton of peeps, so they're dishing out all kinds of crazy stuff. Imagine classic fantasies mixed up with a splash of taboo just to spice things up. You get to mess around with cheerleaders, scouts, schoolgirls, and even cheating housewives. So far, they've racked up 250+ videos on their website, and that's not all! You'll also get a collection of Whorecraft videos - a cosplay VR Porn Site that doesn't exist anymore.  Not exactly ⇒ VR Conk (Review) or ⇒ VRCosplayX (Review) quality, but still, really fun!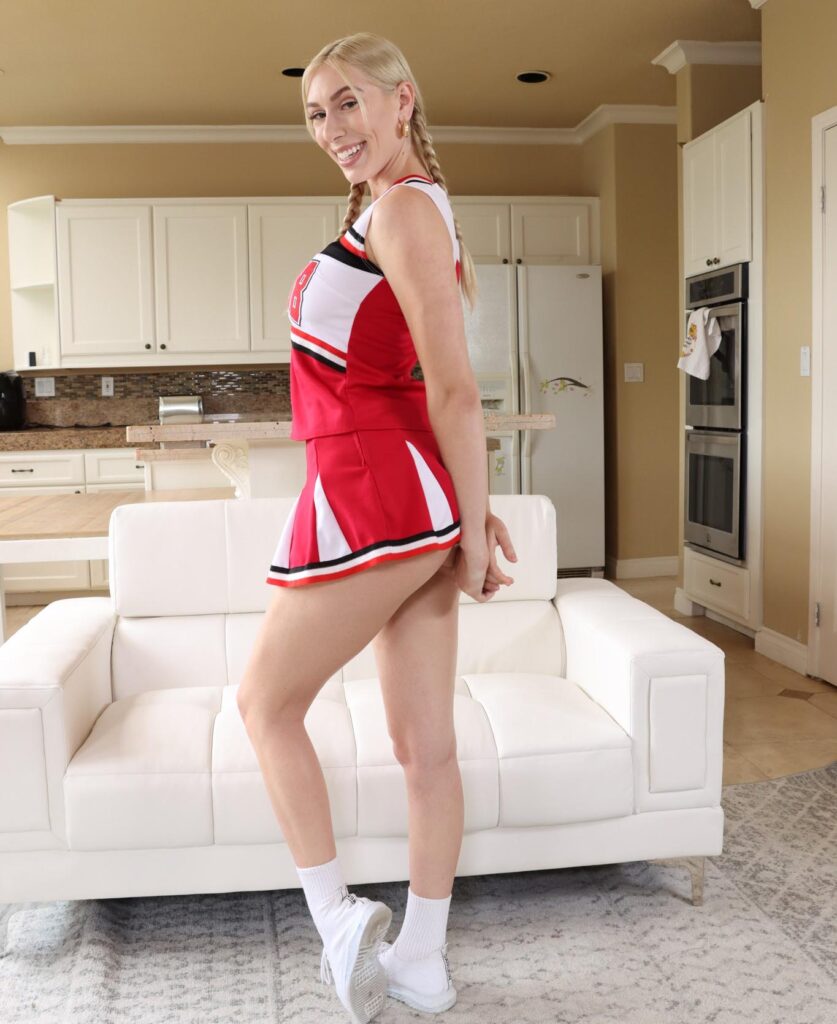 You'll get to enjoy a ton of cool content here. ⇒ Blowjobs, Dirty Talk, Massages, ⇒ Squirting, ⇒ Cosplay, ⇒ Threesomes, Hand Jobs, Rimming, Facials, Tit fucking, etc. When Nia Nacci puts your dick between her tits in "Nia Bangs Her Yoga Teacher," you'll forget all about the real world! Their list of categories is really long, and they've made sure to make it easy for you to find precisely the scenes you want. They update new videos once or twice a week, and that's quite important. I mean, some sites will update once every two weeks. That can be a drag. Luckily, Lethal Hardcore VR gives you more than enough content to keep your dick hard for a long time. And it's updated regularly.
5/5 for the content.
Is the variety of models and scenes good at Lethal Harcore VR?
Lethal Hardcore VR is not a new ⇒ VR Porn Site. They've been around for a while now, which means they've made a name for themselves. Of course, that means they can attract top talent and make videos with some of the most famous pornstars today. I'm talking Jessica Starling, Nia Nacci, Blake Blossom, Abella Danger, Valentina Nappi, etc. You also get less popular pornstars, which means plenty of new faces as well! There's 220+ models on their roster, so it'll be tough to get bored. And they've got all the body types you need as well! ⇒ MILFs, ⇒ Teens, ⇒ Big Tits, ⇒ Big Asses, ⇒ blondes, ⇒ brunettes, you name it. Teens are the dominant category here, however.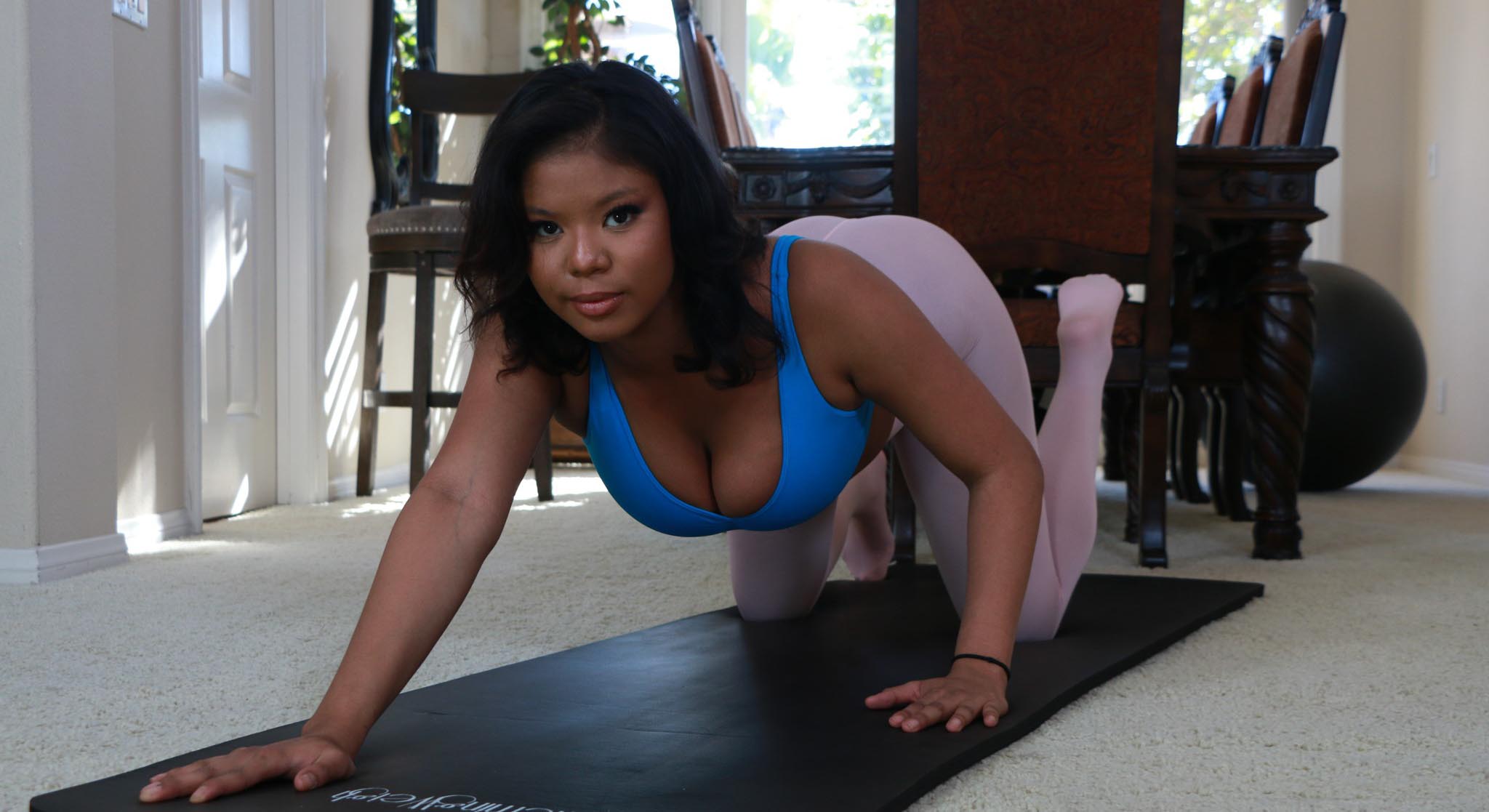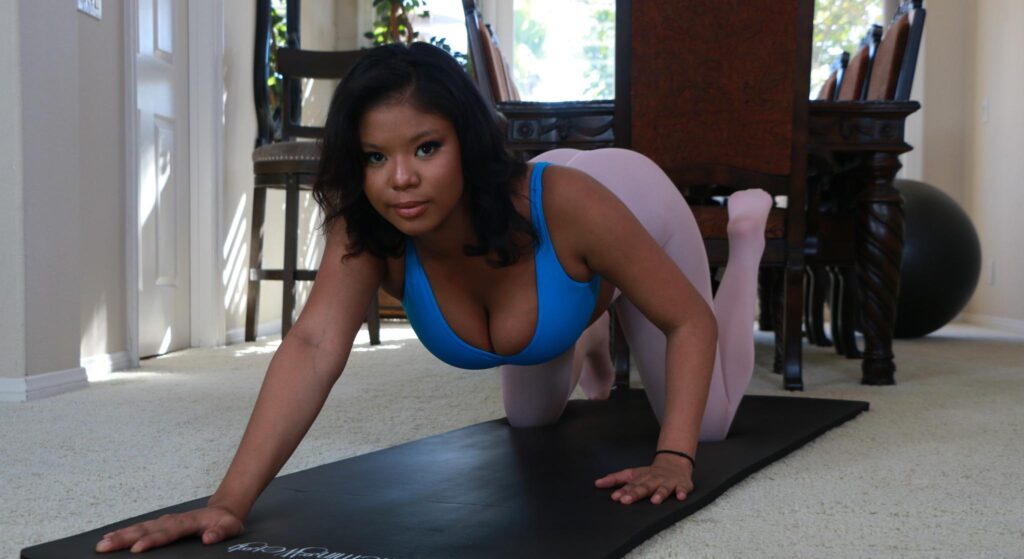 And you'll fuck these beauties in girl-scout uniforms as schoolgirls, teachers, cheating wives, and cheerleaders - if you've dreamed of fucking them in high school, you'll fuck the hottest ones at Lethal Hardcore VR! In terms of ethnic variety, you don't get too much, unfortunately. There are some ⇒ Asian, ⇒ Ebony and ⇒ Latina pornstars, but there should definitely be more. 
Nevertheless, every single model Lethal Hardcore VR works with is insanely hot and willing to do anything! 4.5/5 here.
What's the audiovisual quality of Lethal Hardcore VR like?
Lethal Hardcore VR started shooting their videos in 5K. Gradually, they switched to 6K, and they now offer a maximum quality of 8K. You get a bunch of 3D, 180 degrees FOV, 60FPS small slices of VR Porn heaven!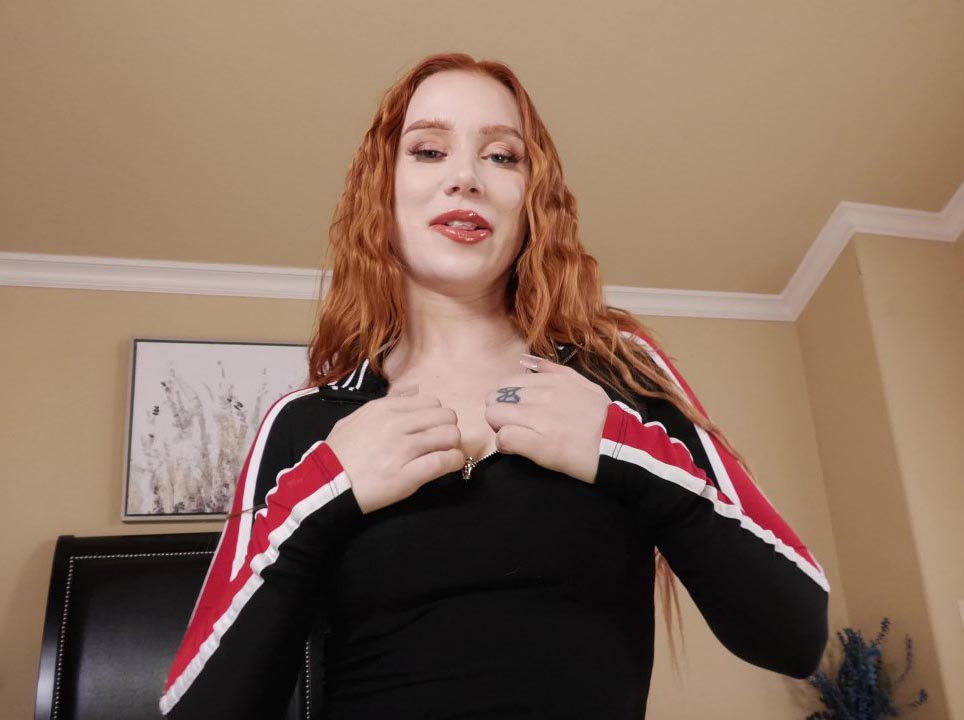 The audiovisual quality is great. It falls behind the most successful players in the industry, like ⇒ CzechVR (Review), ⇒ VirtualRealPorn (Review), and ⇒ VR Bangers (Review). But not by too much! Don't get me wrong; Lethal Hardcore VR still gives you a very decent VR porn visual experience! Especially if you're into their pornstar roster and each model's unique vibe. I love their vibrant colors and the way they carefully film each scenario. The scenes are truly immersive, making them a perfect addition to the collection of exclusive VR Porn experiences out there! And what an addition it is!
4.5/5 from me
People tend to judge a site based on its design. Don't fall into that trap. Lethal Hardcore VR's website has a very simple but very functional website.
 As you land on the home page and start scrolling, you'll find their collection of The Latest VR Experiences, a help section for your headset, and the Latest Galleries, with professional shots from the sets. You'll find those tabs at the top of the page as well, plus the tab leading you to the page with their models. You don't get a search bar on the home page. Still, as soon as you enter their Videos tab (VR Experiences), you'll get a search bar to help you browse the content, along with three additional filters - Category, Performer, and Studio.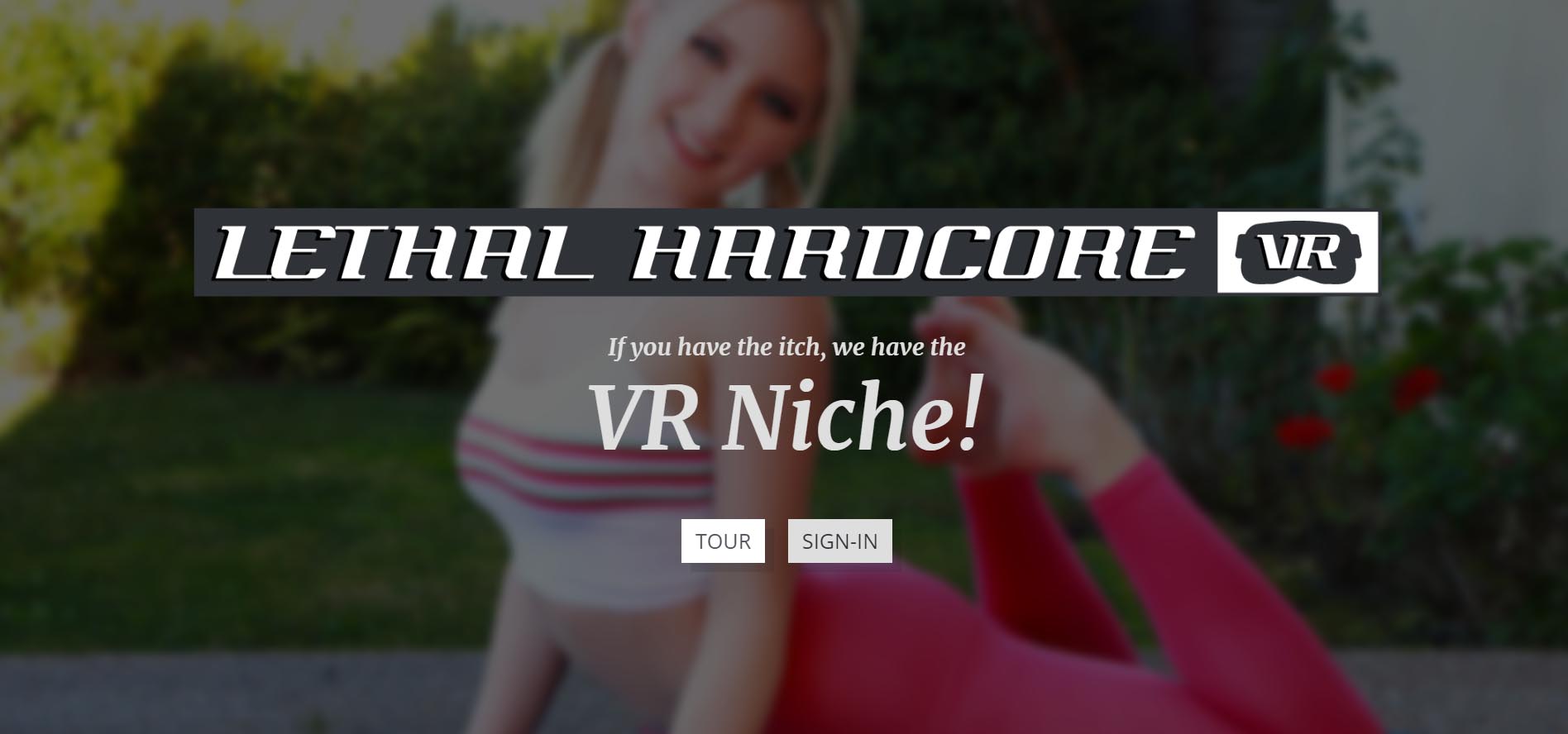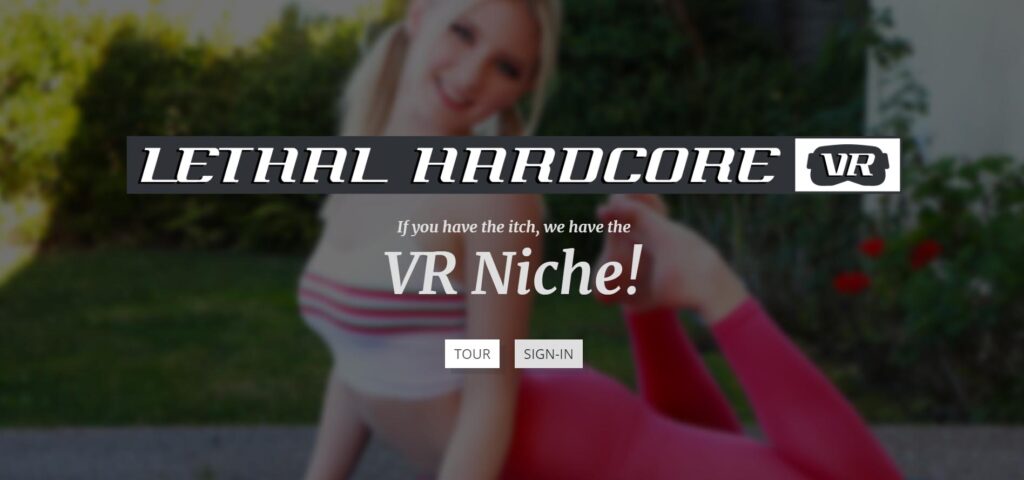 Lethal Hardcore VR has something else up its sleeve - the Sex Toys and VR Marketplace tabs. The Sex Toys tab leads you to an online shop where you can buy a ton of super exciting sex toys, while VR Marketplace lets you buy individual videos from other studios, like ⇒ VirtualRealPorn, ⇒ VRLatina, ⇒ BaDoinkVR, ⇒ VirtualXPorn (Review), etc. Another cool bonus is the content from WhoreCraftVR! The videos may be a bit outdated, but they're one-of-a-kind. If you've ever wanted to fuck an elf on a mission or a hot female knight craving some action, check them out!
5/5 from me here!
Lethal Hardcore VR's headset compatibility
Lethal Hardcore VR is compatible with the major VR headsets. I'm talking ⇒ Google Cardboard, ⇒ PSVR, ⇒ Quest, ⇒ Quest2, ⇒ Oculus Go, ⇒ Samsung Gear VR, and ⇒ HTC Vive. ⇒ Smartphones as well, of course. Like all the cool VR Porn Sites, they have a "Help" section that guides you if you have any issues setting up your device. We always appreciate that.
Of course, should you need any additional in-depth info, make sure you check out our ⇒ Guides on How to watch VR Porn on every device!
Is Lethal Hardcore VR Expensive?
Regarding prices, Lethal Hardcore VR is no more expensive than other VR Porn Sites. And that's fair. I mean, I understand that we aren't really used to paying for porn. However, this is not regular porn. The camera rig alone costs a small fortune and combined with the filming expenses, it's only fair to pay and play. And for a subscription that's equal to the price of a fancy coffee and a slice of pizza, Lethal Hardcore VR isn't expensive at all.
You can cancel the subscription anytime; the billing is safe and secure. That's how you recognize a serious VR Porn Site - they have no hidden charges, no malware, and it's anonymous.
Does Lethal Hardcore VR have a good future?
I'm sure they do. They've shown dedication to their fanbase and keep offering good content and extras! Remember that they are constantly improving their video quality! It would be good if they added more pornstar variety, though! They have a good thing going, and their videos aren't only sexy - they are fun to watch and will keep your attention easily!
4.5/5 from me!
Conclusion: Do we recommend Lethal Hardcore VR?
Here comes the big question - should you get a subscription? 
If you're into the sort of content they offer, you should. The subscription won't break the bank, and the amount of fun you'll have with them more than justifies the price. Plus, they have a good release schedule! You know what to do, my fellow fappers!
Lethal Hardcore VR: Our Summary
Lethal Hardcore VR turns all your classic fantasies into mind-blowing VR Porn videos! With great content, great extras and an a low price of a subscription, this is a classic VR Porn Site you should definitely give a chance!