Blonde VR Porn stars are something else. Enjoy!
Here's the top 10:
⇒ Dark Room VR (Review) with Chloe Chevalier!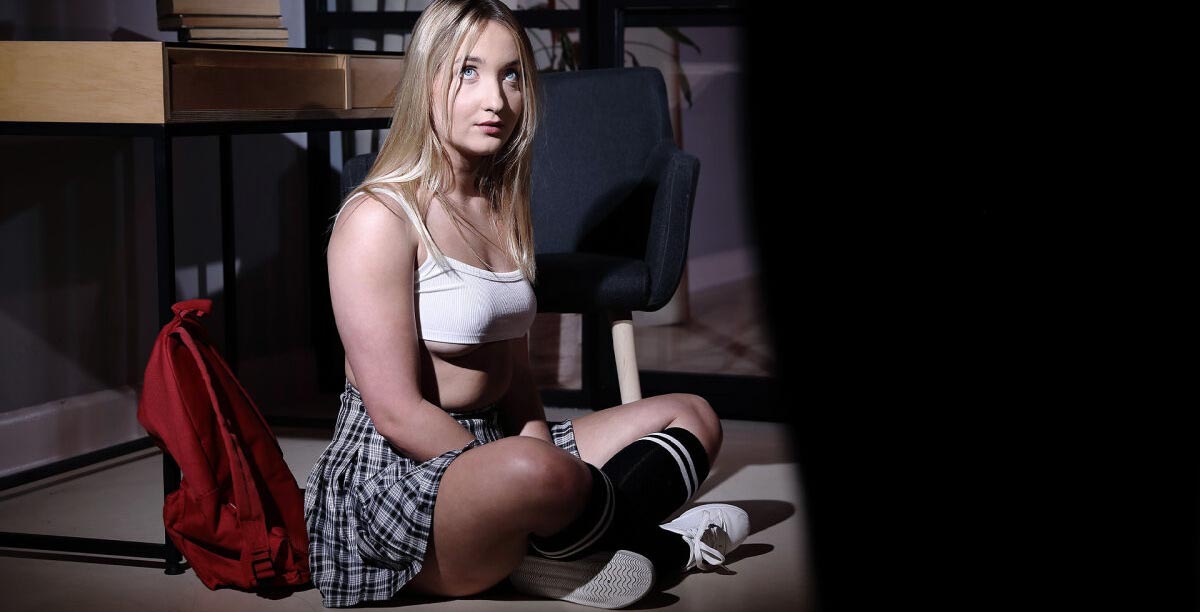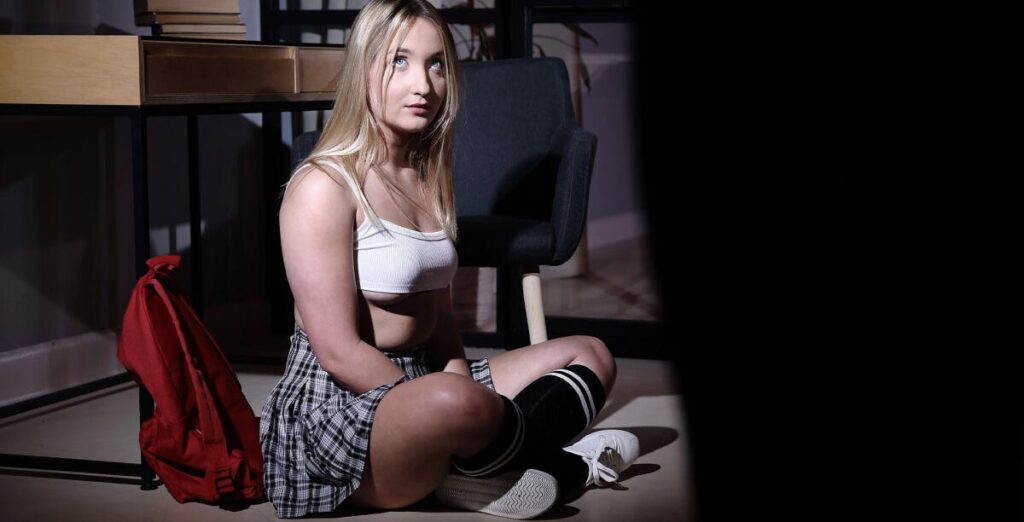 Our Blonde VR Porn cutie, Chloe Chevalier, is in a real jam. She and her boyfriend attend the same college, and though she's into him, she's feeling stifled. New guys, including her English prof, show interest. Chloe gives in to temptation and fucks him. By accident, she texts her boyfriend for a secret meetup, not her fling. Boyfriend's there, angry, seeking payback. This young cheater wants to make amends and agrees to his demands. Things get intense as he takes control, pushing her limits. Chloe's facing a rough anal fuck. A fresh start, but it's not what she expects.
⇒ KinkVR (Review) with Charlee Chaste!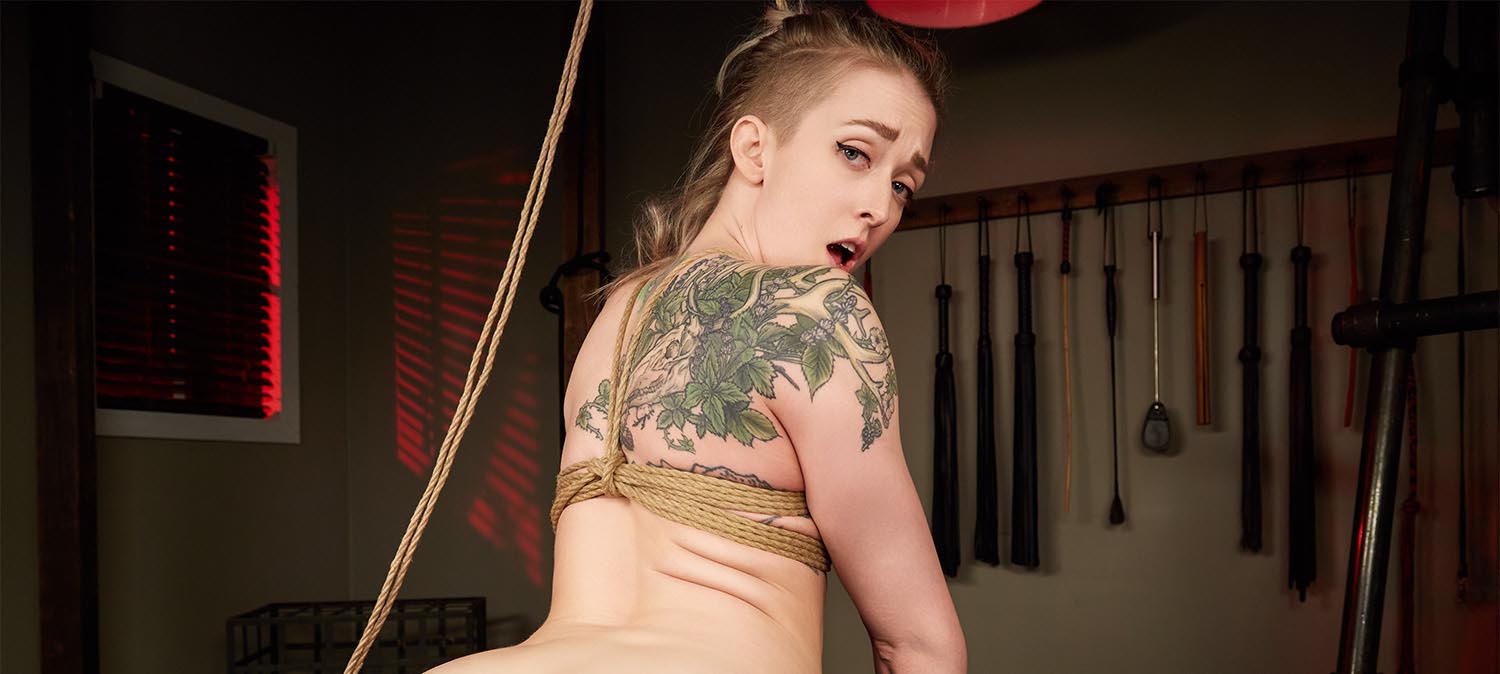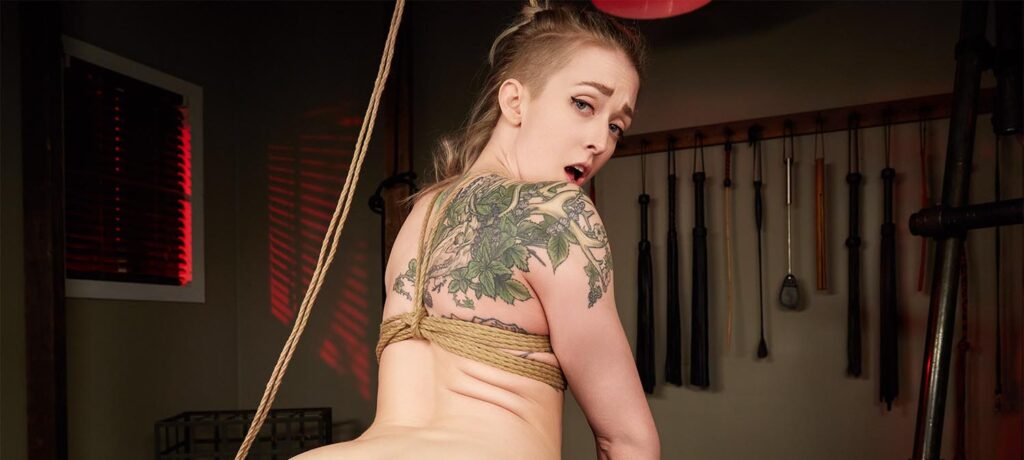 Charlee Chaste is in some serious trouble, all thanks to your strong hands. She only wants one thing from you: a good old punishment. And guess what? You're pro at dishing out both pain and pleasure, and Charlee damn well knows it. So, go ahead and put your skills to the test. 
⇒ MilfVR (Review) with Kathryn Mae!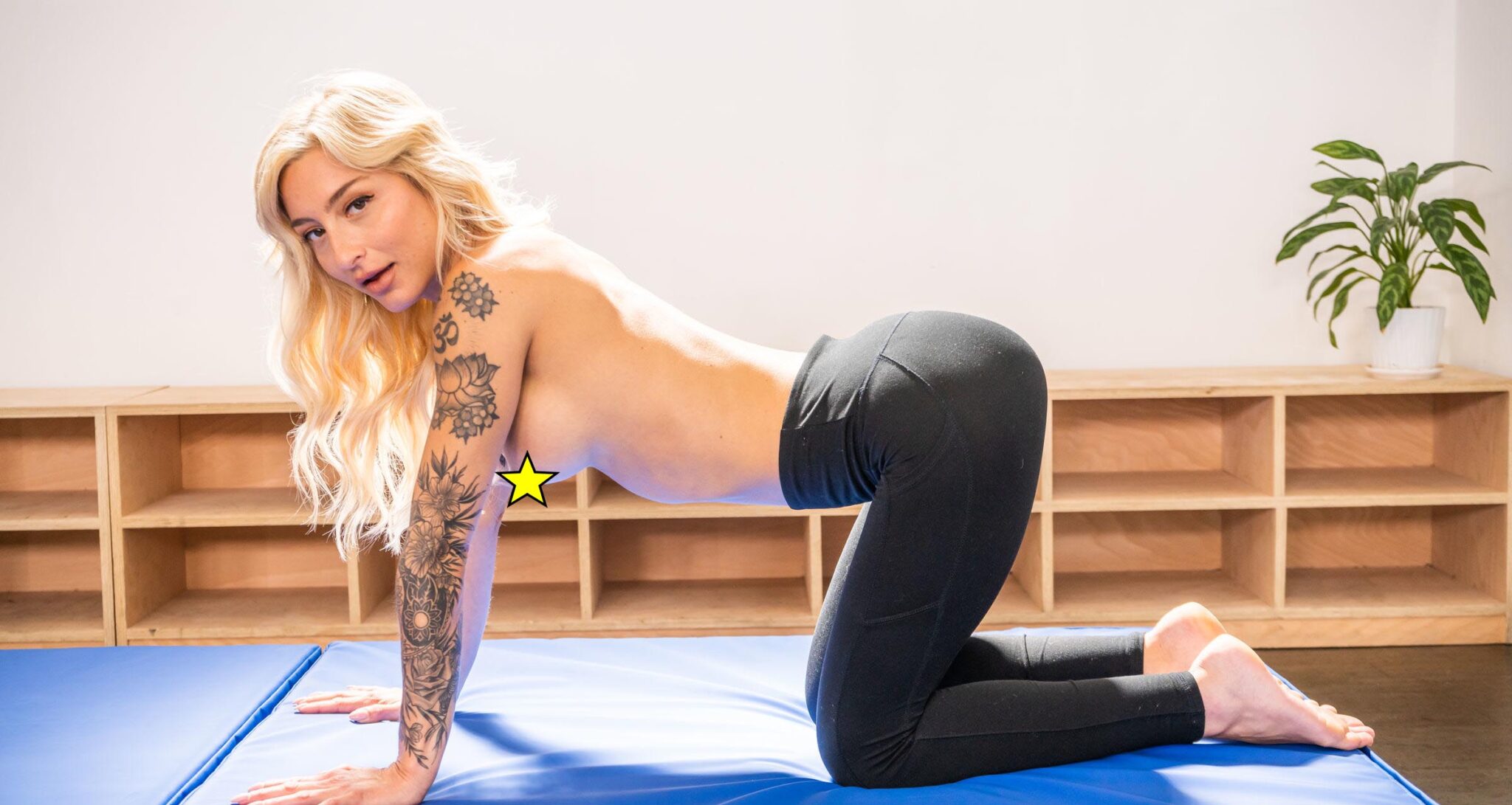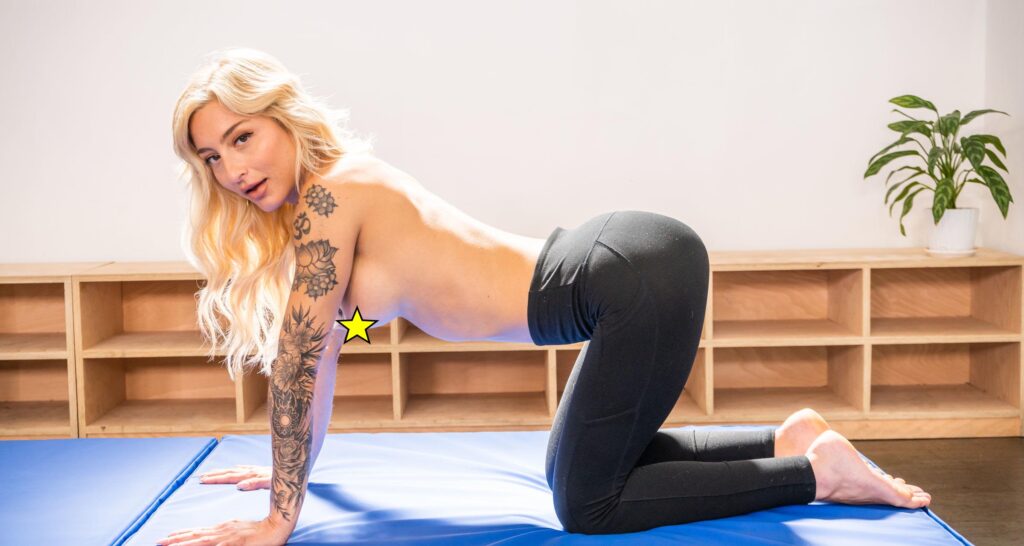 Get down with Kathryn Mae in her studio as she shows you some yoga poses and stretches to try out with your partner at home. No wasting time, Kathryn dives right in, giving you a prime view of her ass. Help her get that deep stretch and follow along with the moves. But hold up; there's a twist – Kathryn's pants start to rip right at the crotch with every stretch, and she can't help but notice the bulge in your shorts. Things heat up as she playfully asks to see what you're packing, and before you know it, it's a wild ride around the studio.
#7: Huge Welcome in Zagreb
⇒ FuckPassVR (Review) with Sweet Mery!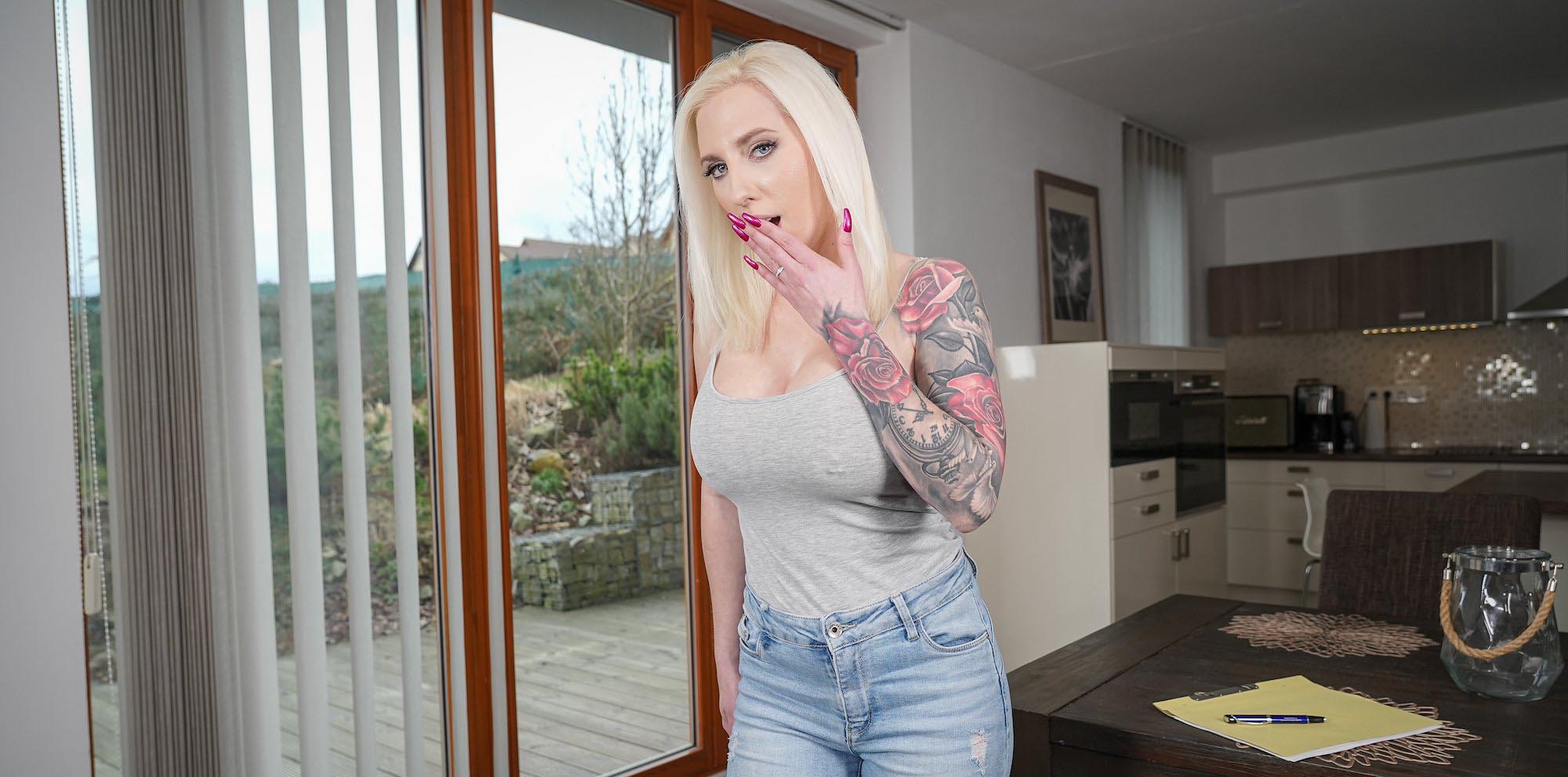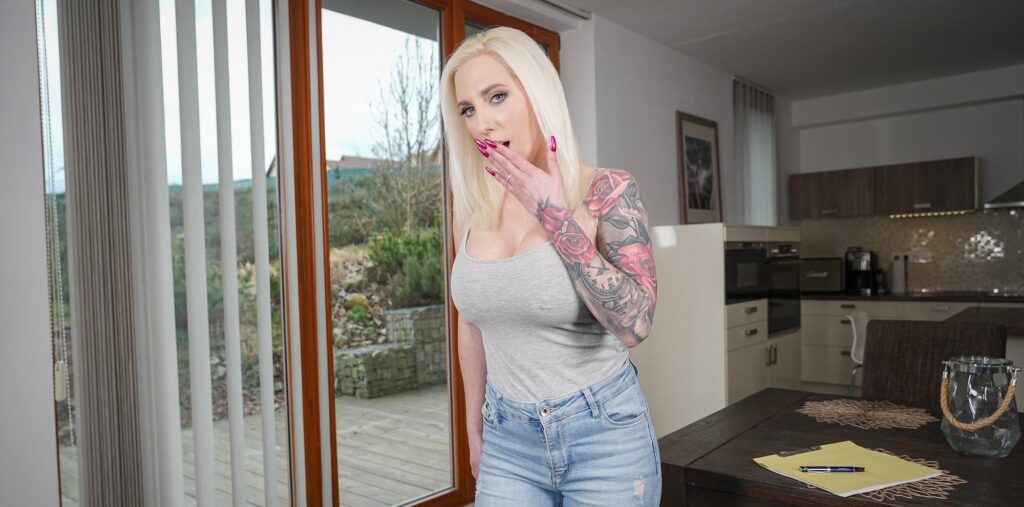 She's rocking some super-tight jeans and a revealing tank top, giving you a clear view of her amazing tits. Once you're in, a Blonde VR Porn star, Sweet Mery, hands you some paperwork to fill out before your stay. She glances at your stuff and double-takes when she spots the FuckPassVR tag. She asks to check out your passport and is kinda impressed by your globetrotting. Sweet Mery's totally stoked to, you know, get things going and goes down without hesitation, eager to suck you off. As things heat up on the bed, she amps it up, reminding you not to forget to put it in her ass and hinting at a wild ending. And yeah, you're totally on board, following her lead like a pro.
#6: Third Time's the Charm
⇒ VirtualRealPorn (Review) with Gia OhMy!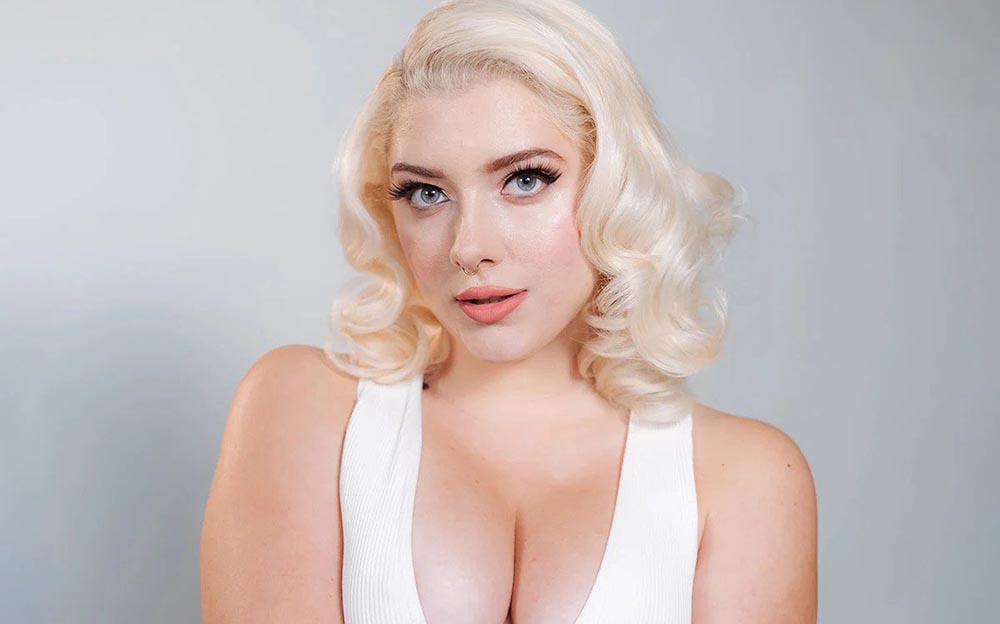 You and Gia OhMy are doing a casting for a movie, chilling on a bed with scripts. You're supposed to kiss for the last scene with helicopters, but whoops, things heat up. Gia ends up on your lap, and you're making out big time. Clothes start coming off – Gia's shirt goes bye-bye, and she's all like, "Feel these!" Then she's down for a steamy blowjob, and next thing you know, you're getting busy in all sorts of positions – doggy, missionary, reverse cowgirl – you name it!
⇒ BaDoinkVR (Review) with Ivy Wolfe!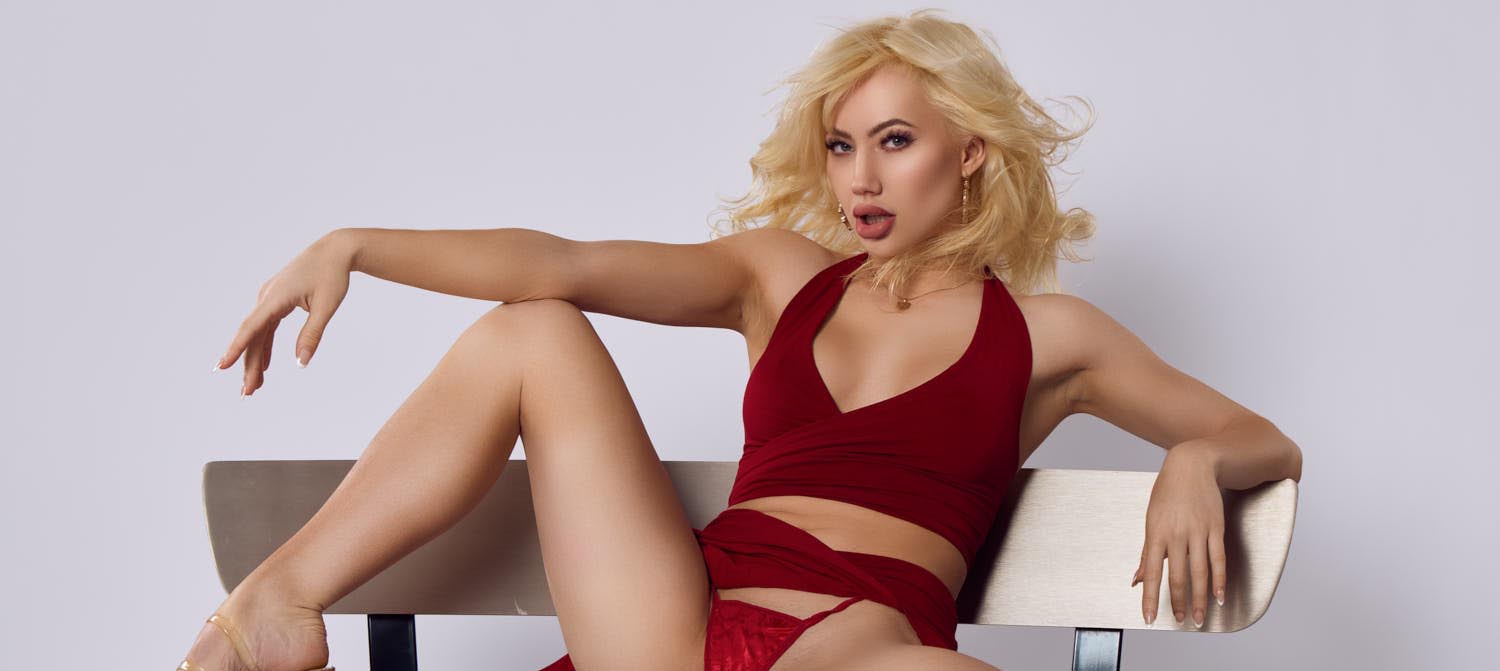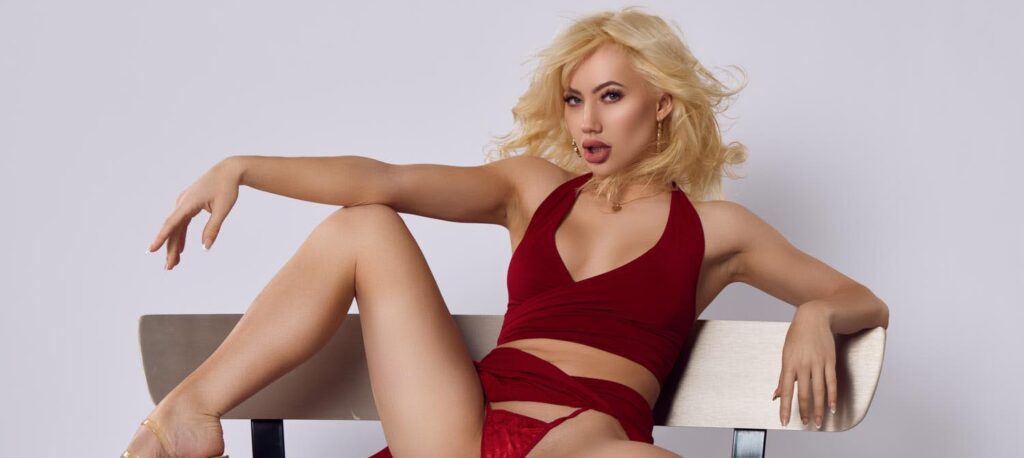 You matched up with Ivy on a dating app, bonding big time over your shared love for music – she's got the voice, you've got those piano skills. Her voice alone gets you all riled up, and when she slips out of that red hot dress, you're on the brink. Ivy's all about exploring, and she's set on mapping every inch of you. Catch her expert moves as your dick goes down her throat, and then it's full steam ahead, taking her to cloud nine. 
⇒ WankzVR (Review) with Skyler Storm!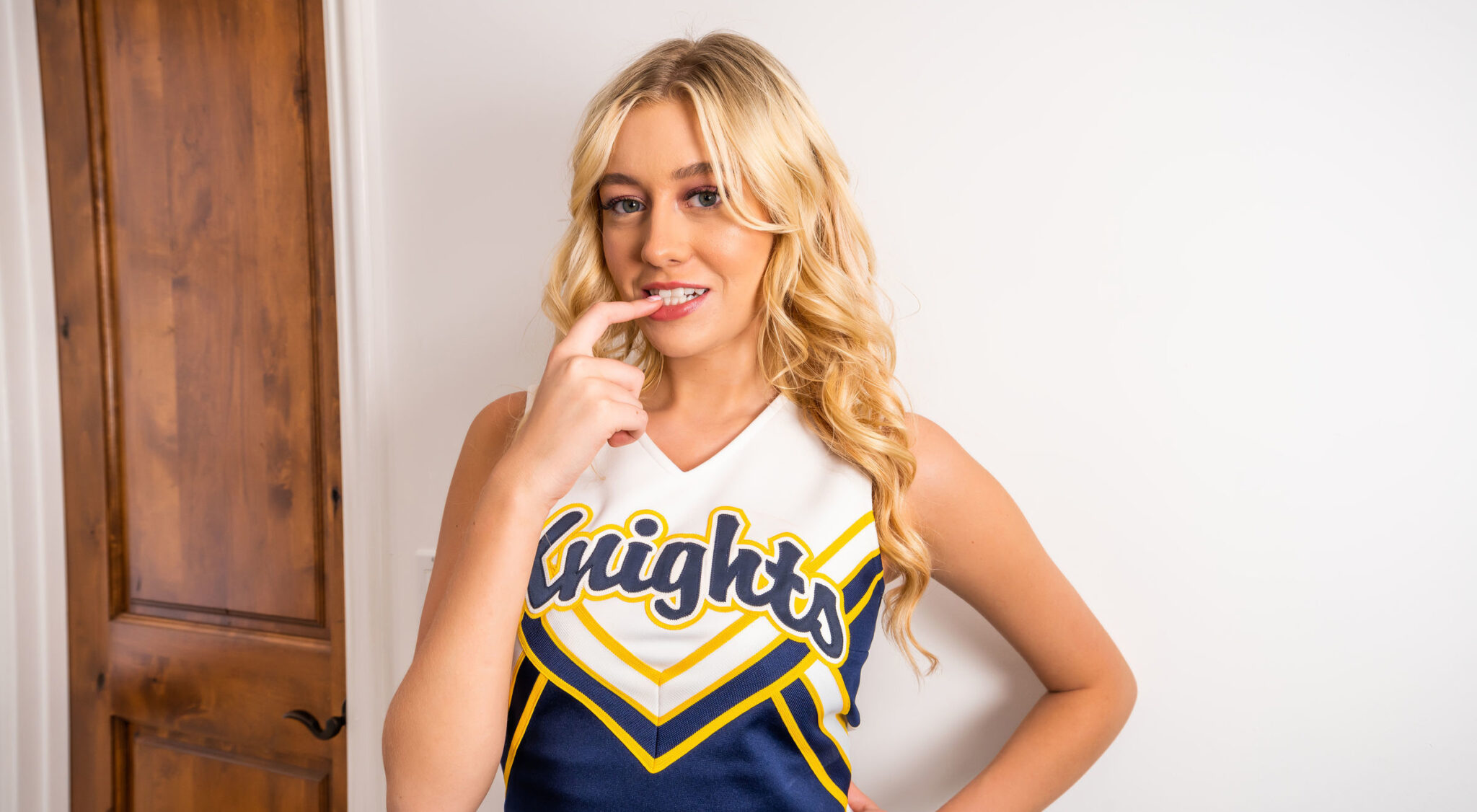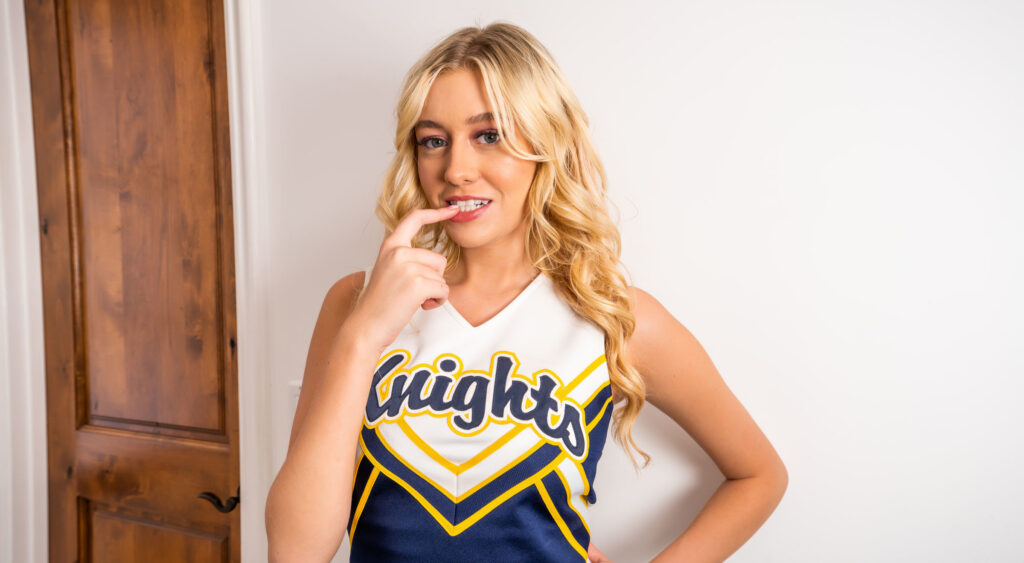 Skyler Storm, that sassy blonde cheerleader, is ready to rock the scene, and guess what? You're in on the action, too, Mr. Geek! So she's chatting away on the phone with one of her buds, and they're all tossing some talk your way. You and Skyler have been seen together, and her crew's tagging you as a theater buff. But hold up, Skyler's keeping your hangouts hush-hush because she sees past the geeky vibe to something, well, a bit more eye-popping! You've got that flair for drama, and you're groovin' to your own beat, while Skyler's about to mix things up by taking a wild ride on your dick. 
⇒ Virtual Taboo (Review) with Miss Jackson!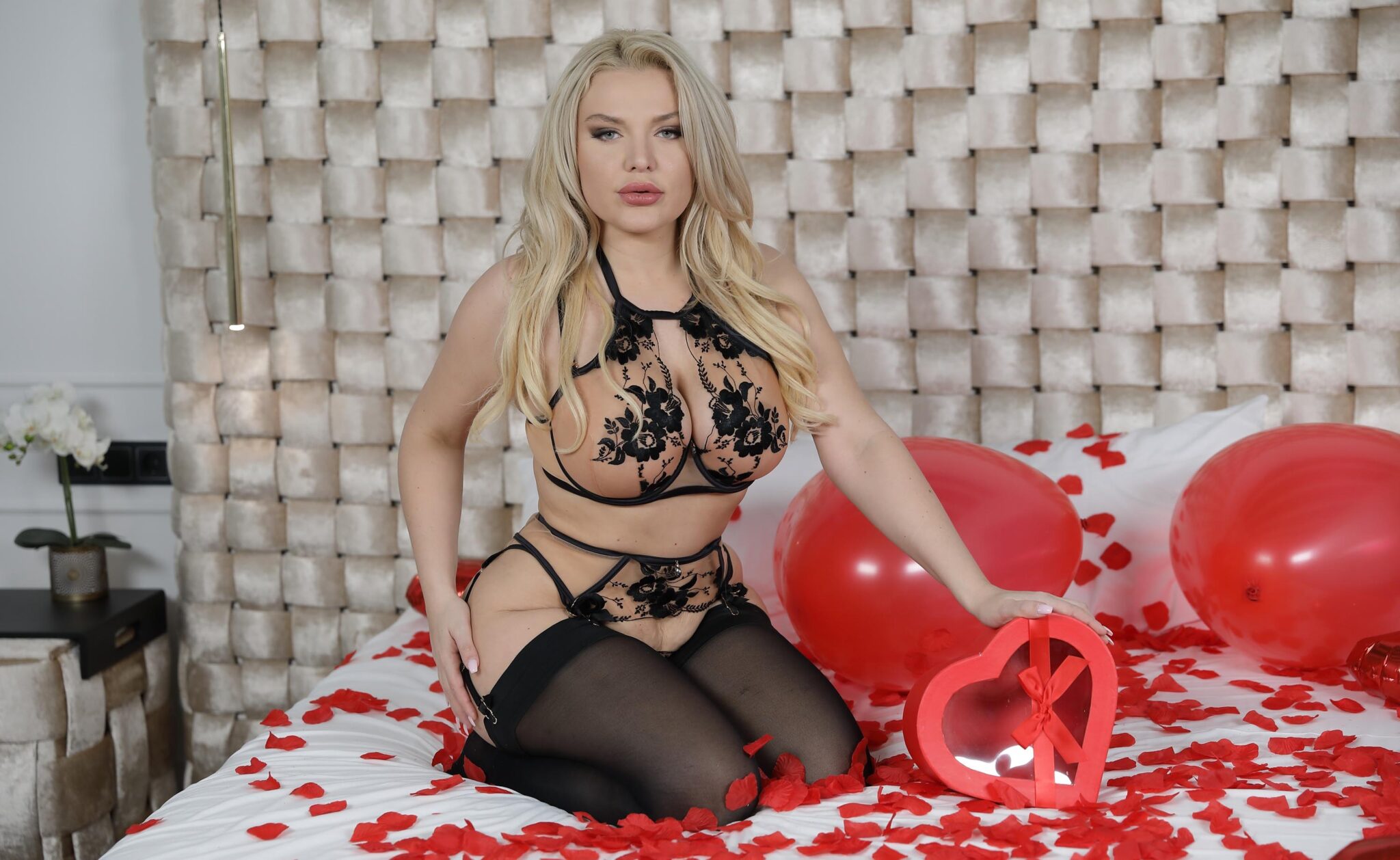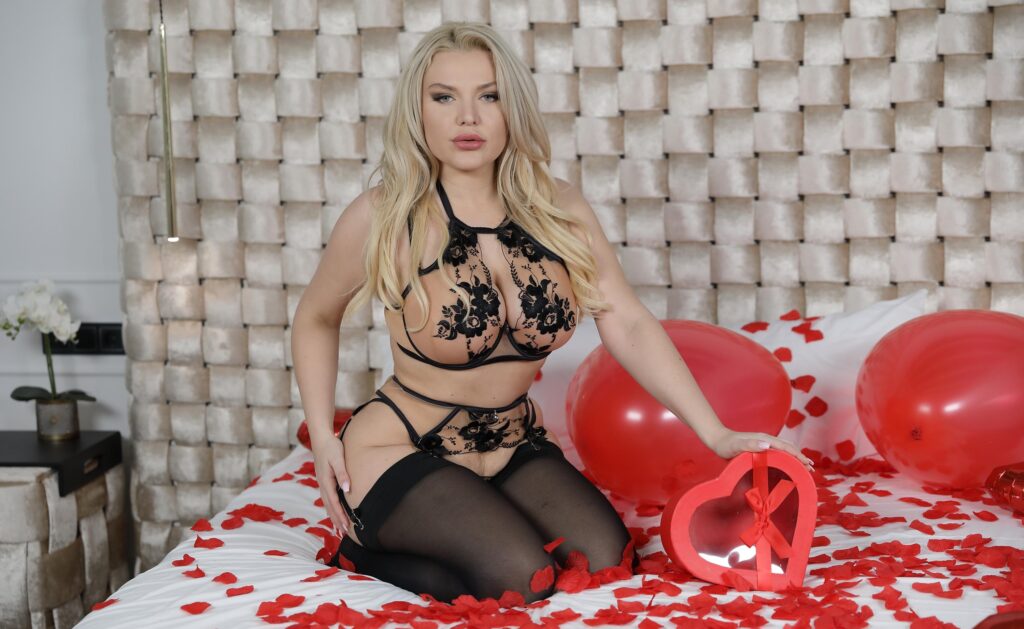 While you are out, Blonde VR Porn star Miss Jackson strolls back home and spots the romantic arrangement and sultry getup. She figures her hubby's pulling a big move and decides to slip into her sexy lingerie and wait for him. But hold up, when you walk through that door instead, bam, a total shocker for her, and she's blushing like crazy. And oh yeah, she notices you're, well, excited. She's all like, "Nah, can't let that go to waste." It turns out her dude hasn't fucked her for ages, and she's dead certain she can outdo your college fling. And guess what? You're not exactly turning down a good time with a bombshell like her that can make your dick disappear in her mouth just like that!
⇒ Czech VR (Review) with Kitty Li!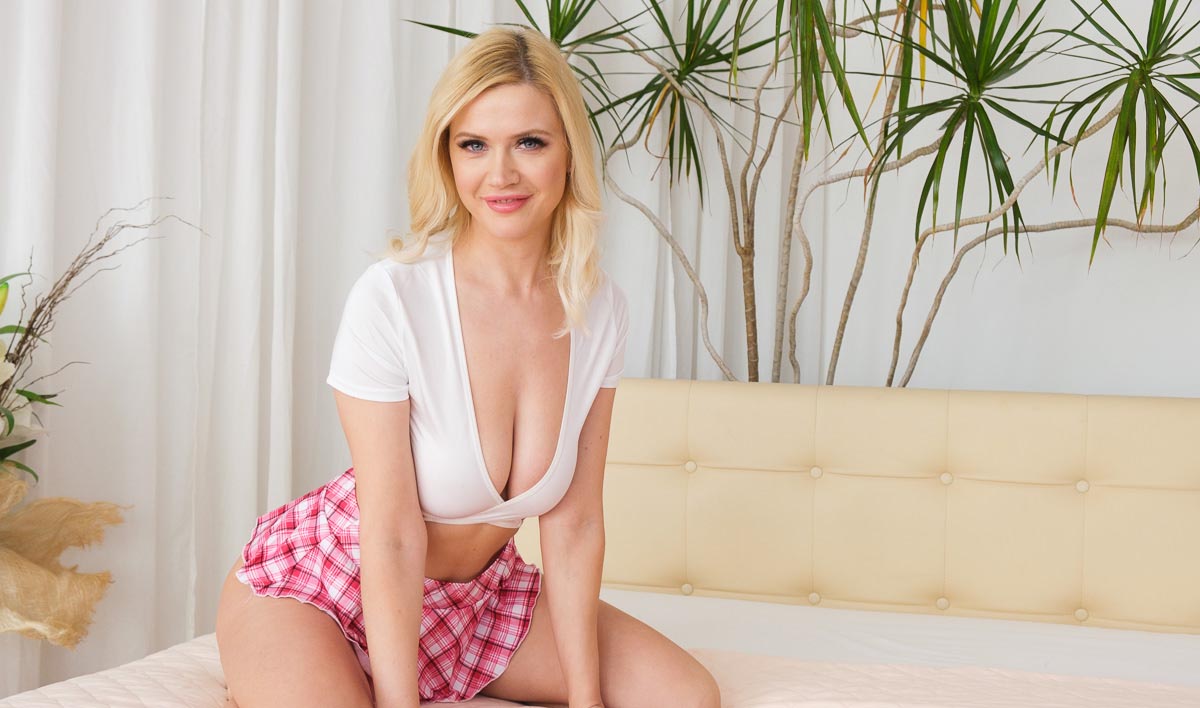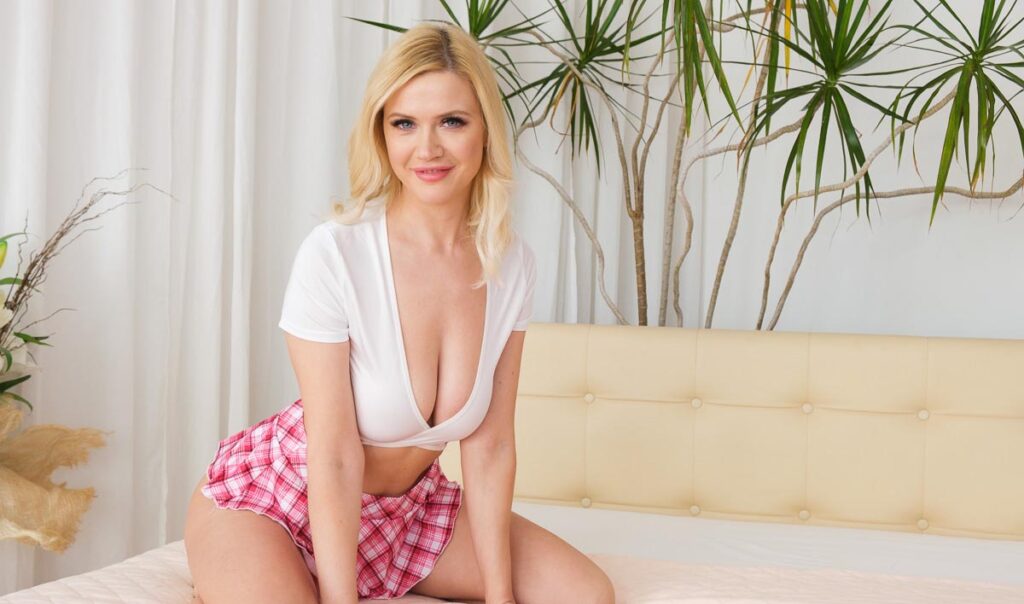 Hooking up doesn't always have to come with a long buildup. Sometimes, you and your girlfriend are on the same page and want to get down and dirty. Kitty Li doesn't need to say a word – she's all about that fucking, craving your full attention, and in return, giving you an eyeful of her amazing tits bouncing around as she fucks you like a pro!
⇒ VR Bangers (Review) and Blake Blossom!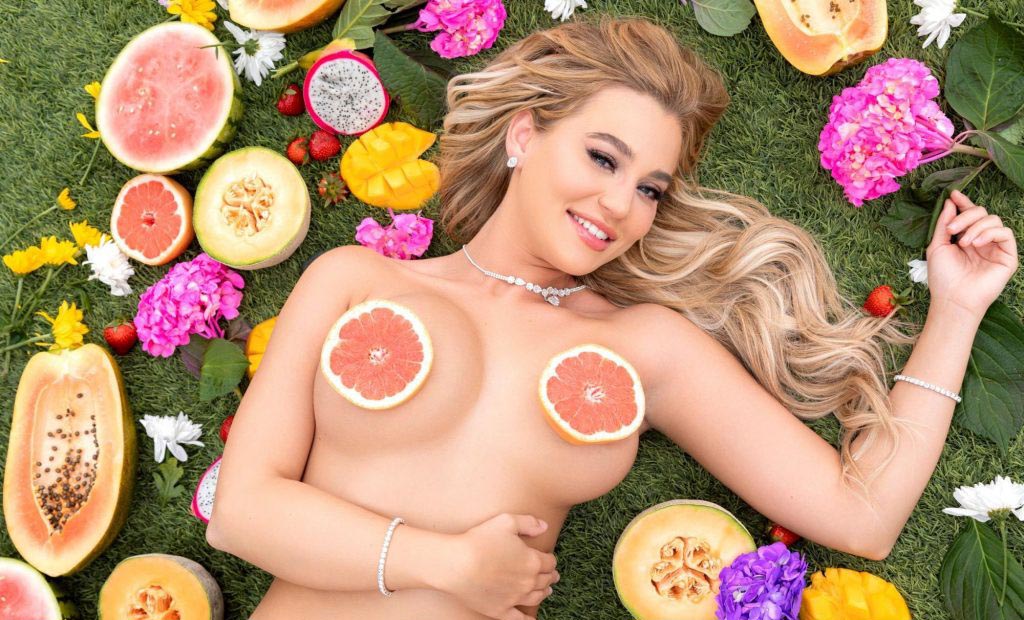 Curious about what's in store this time from the super-sweet Blonde VR Porn model with gorgeous natural tits? Well, prepare Blake to serve up a tasty spread of fruits – think strawberries, whipped cream, bananas, grapefruits, and papayas. She's spicing up the action in this VR porn scene, slipping into the role of your eager girlfriend, aiming to show her appreciation for you being an awesome boyfriend. Watch as the blonde bombshell keeps it simple yet oh-so-sexy, showing off her whole body and those gorgeous curves in a seriously sensual way. Then comes the juicy part – she'll ask you to lick her pussy, suck you off and give you a finish you can only dream about!